Round 23: Summer 2017
Georgette Clarke is 77, Lake Draper is 60, Kendal is 41, Patience is 15, Calvin and Troy are both 14 and Christopher is 2.
(Rose is 22, Jacob Weaver is 16, Maia Novak is 15, Aaron Novak is 14)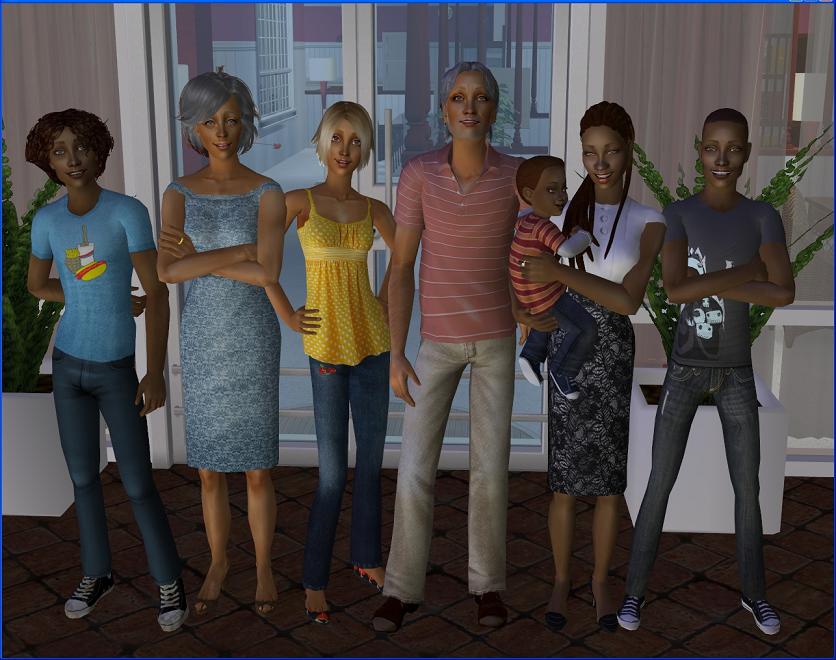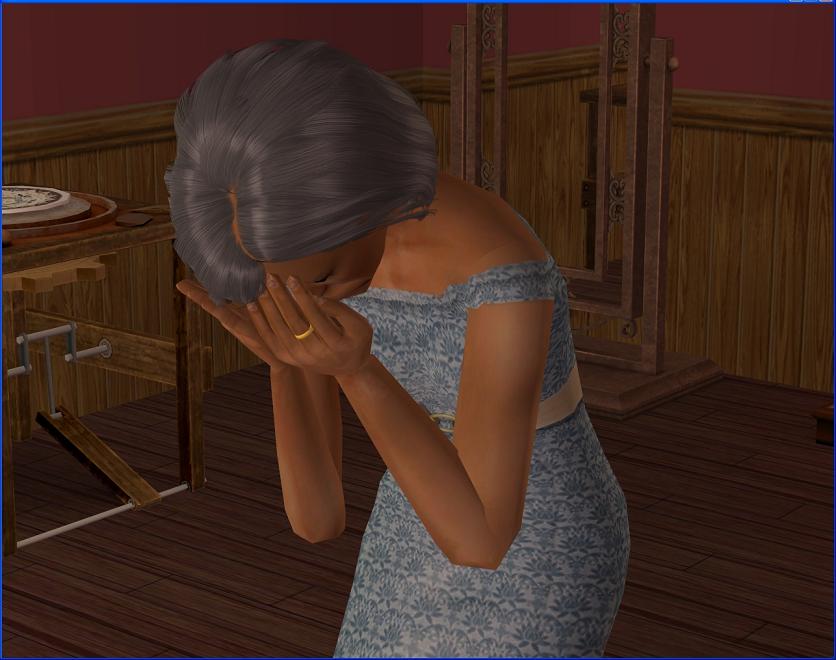 Of everyone in the Clarke-Draper household,
Galen's death
hit Georgette the hardest. It wasn't surprising, considering she and Galen had been together since she was 14. Losing your partner of 63 years isn't something you can easily recover from.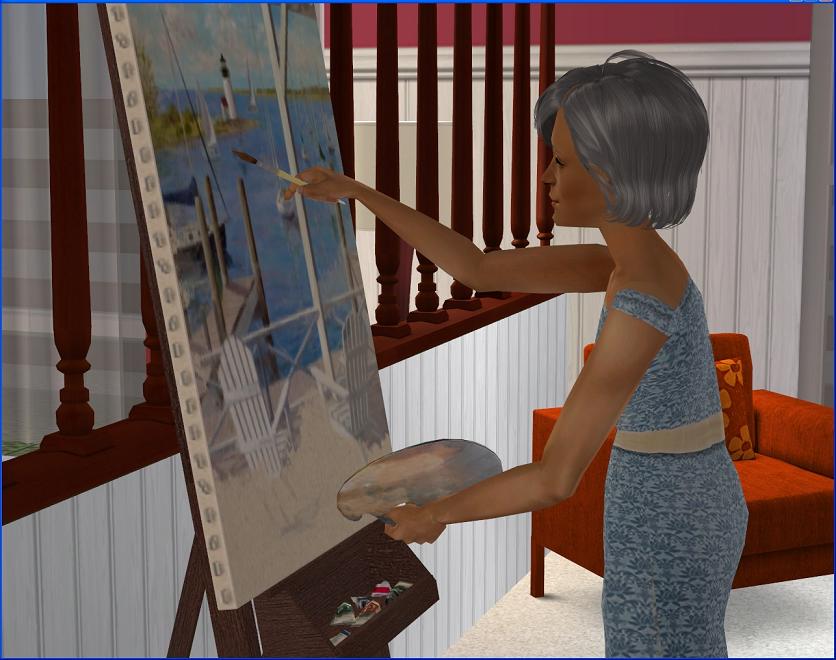 Georgette was trying though. For the first time in her life, she didn't want to go to work but she kept herself busy at home. It didn't really make her feel any better, but she was coping and taking it one day at a time.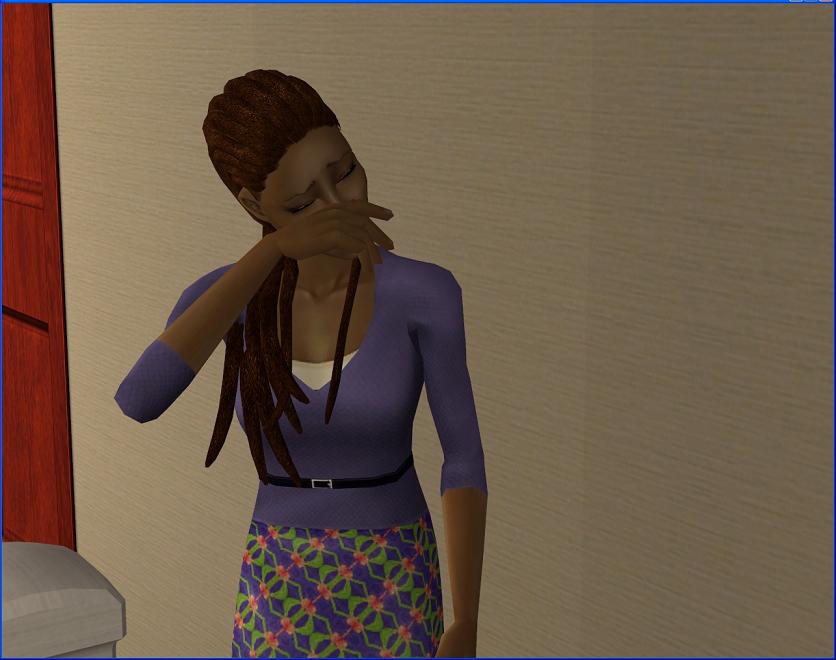 Kendal was devastated by Galen's death too. He wasn't technically family to her, but for many years, he felt like he was. Being so thoroughly welcomed into the Clarke home when she'd first started dating
Samson
is something she's never forgotten.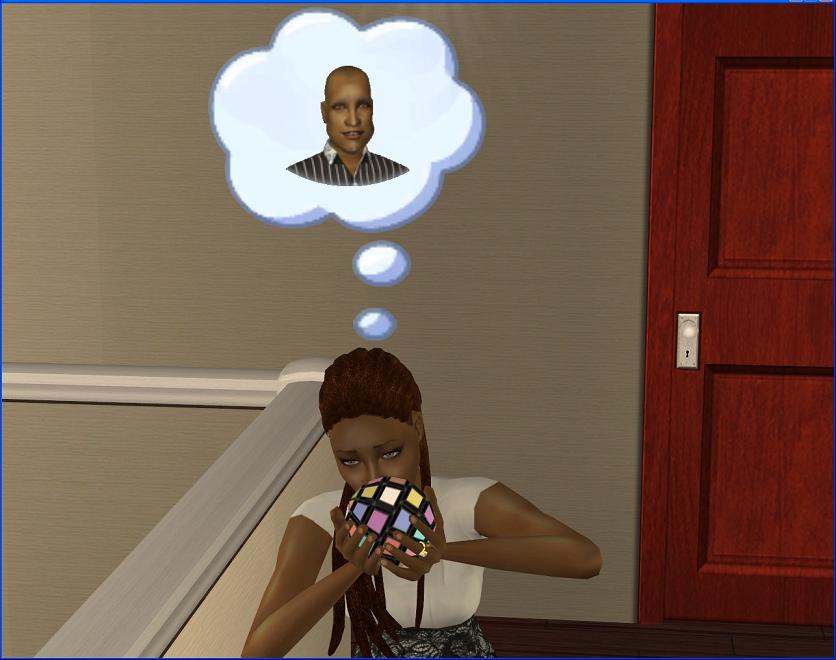 Thoughts of Galen popped into her head at the oddest of times.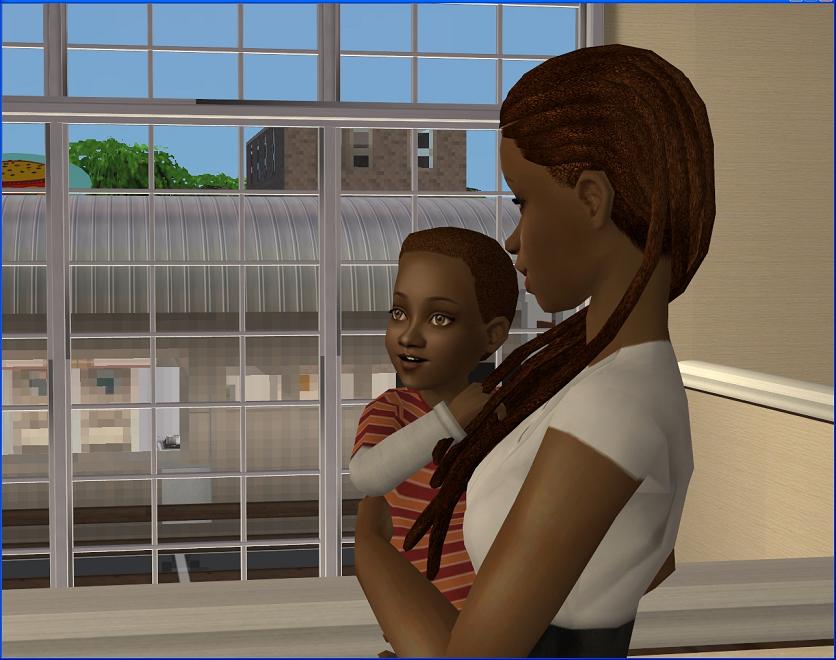 But there was a little boy who was still dependent on Kendal, so she had no choice but to pull herself together.
After all, Christopher wasn't going to wait for his mother to finish crying before being let out of his crib, or given his morning bottle of formula.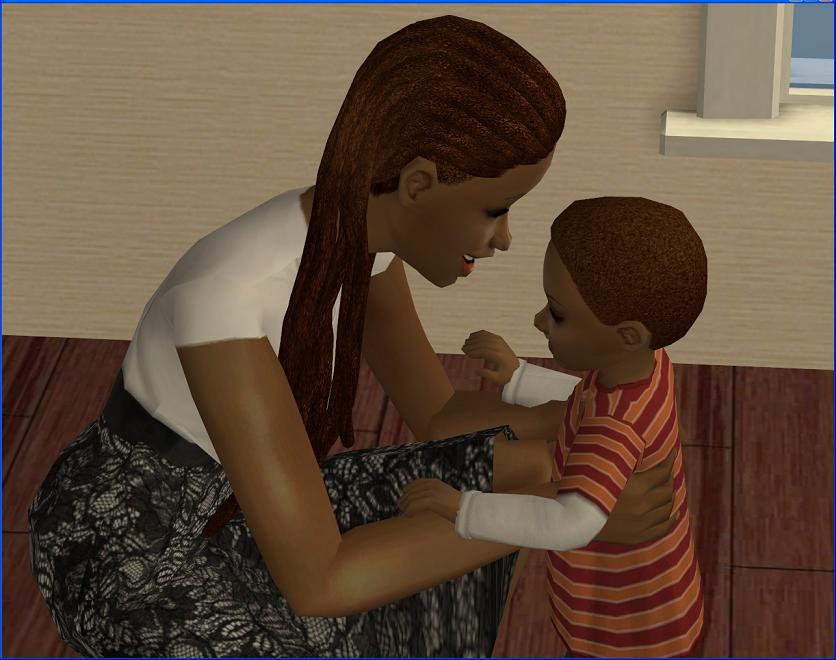 Christopher had just turned 2 and seemed to be growing a little more each day. It was a good thing he was mobile, although wobbly, because he'd soon be too heavy for Kendal to carry for very long.
At various times during Kendal's pregnancy, Lake went into a mild panic at the prospect of being a grey-haired dad to a toddler but he was finding it wasn't so bad. After all, Christopher wasn't nearly as whiny a baby
as Rose
was at his age! Lake really didn't think he was up for doing this again but never say never - he didn't ever think he and Kendal would have any children.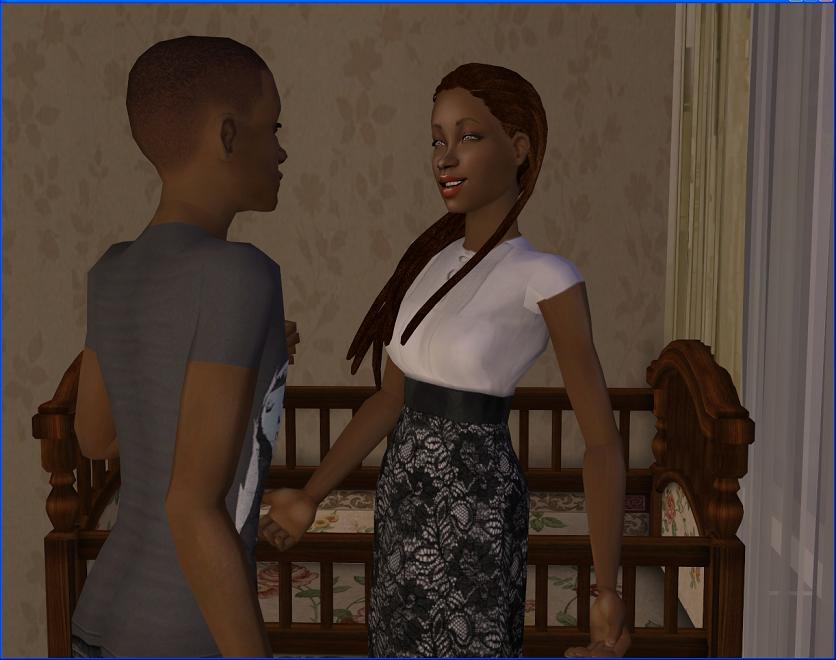 Lake and Kendal's other kids were all in their mid-teens and old enough to help with Christopher but only Calvin ever offered. Calvin was the sweet one.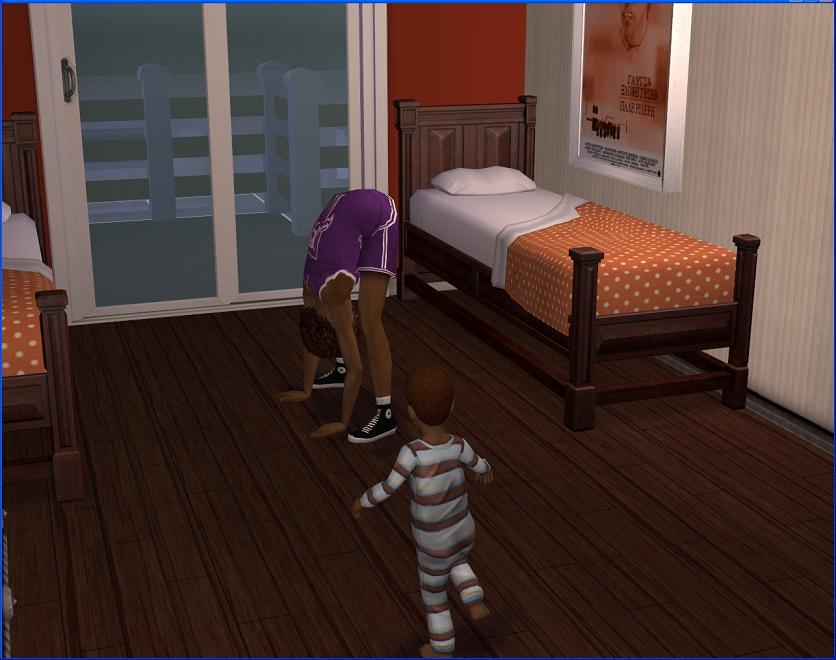 Or the suck-up one, Troy though. Troy had better things to do then help out with his little brother. He was trying to get fit, in the hopes
Josie Benton
would notice him. They'd kissed once,
two years ago
, but had barely spoken since then. Josie had since starting dating the twins' friend,
Nick
, but that didn't seem to faze Troy.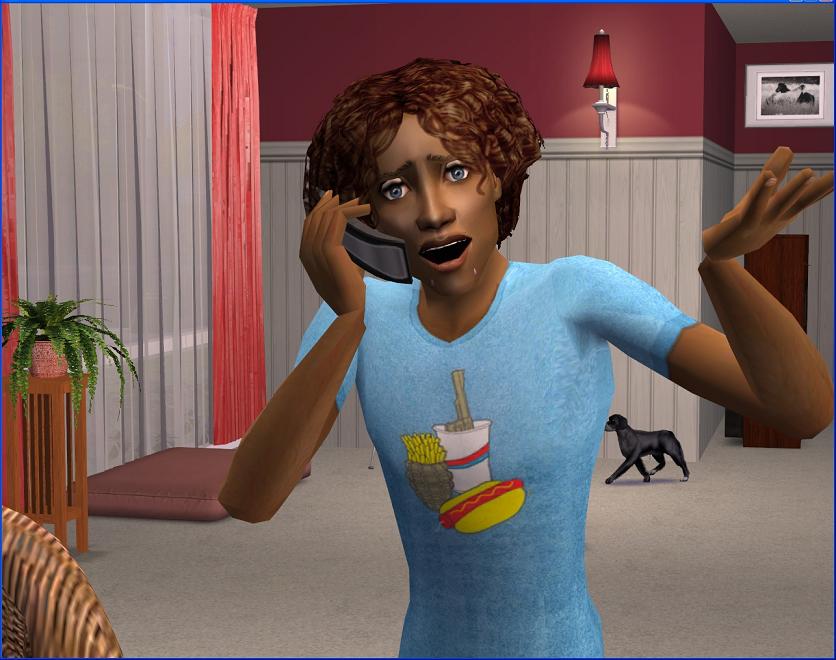 Easing up on the phone calls might endear him to Josie just a tad but he just can't help himself.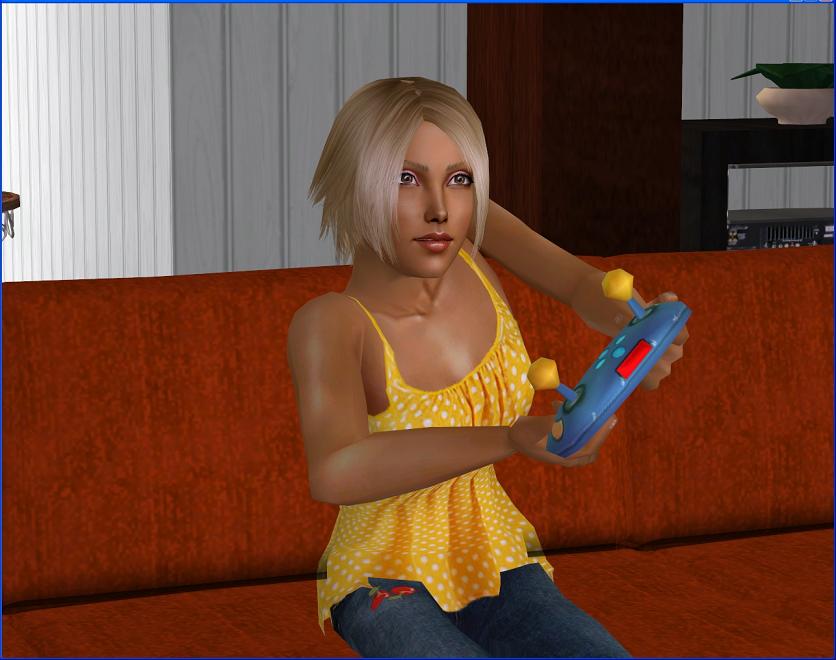 Patience
had recently been dumped
. Josie had dragged her to the hairdresser's, working on the theory that a new look would pull her out of the doldrums. It didn't though and Patience spent most of her time at home, by herself with her video games.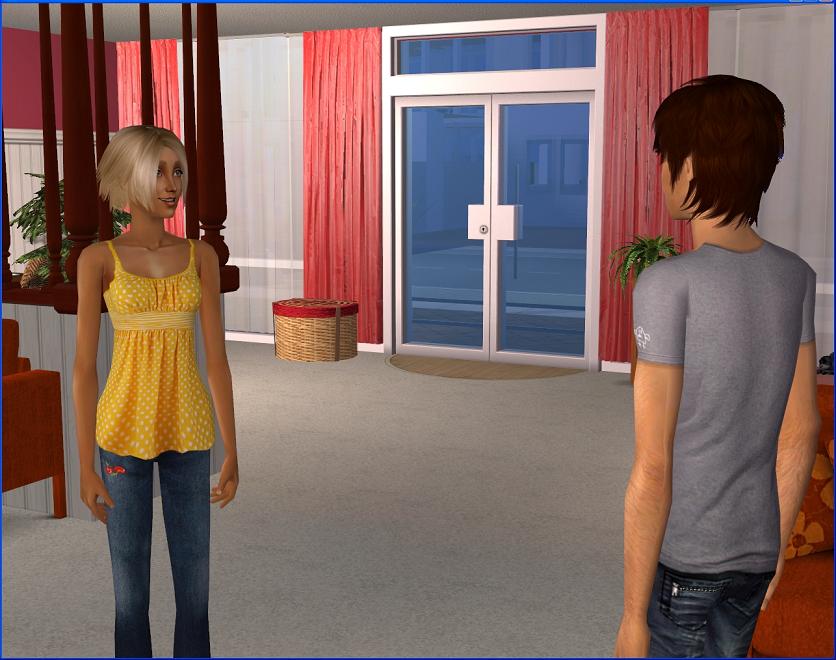 The only time she really came alive was when Jacob was around. She tried to forget about him but he was friends with Calvin. Every time she saw him, it felt like she fell in love with him all over again.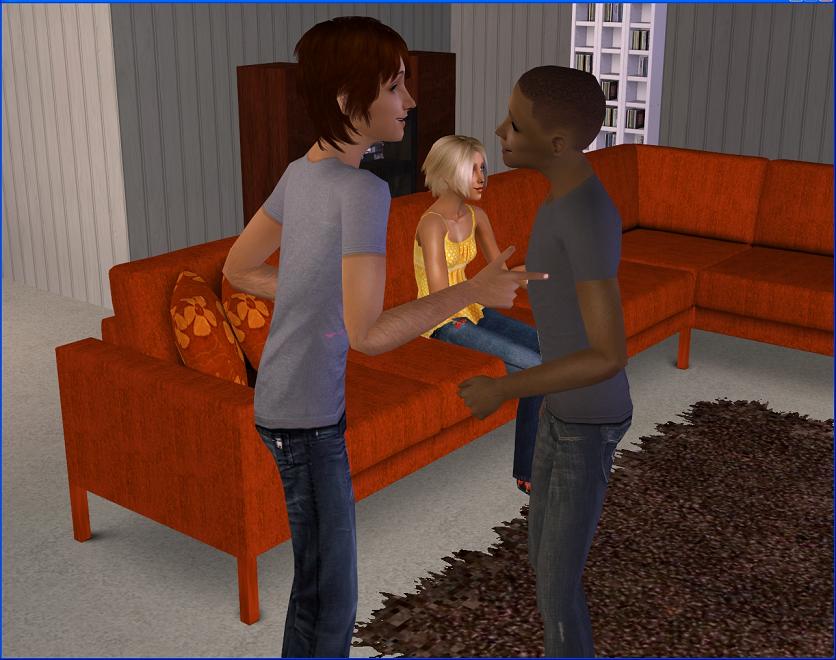 While Jacob was talking to Calvin, Patience would pretend to be engrossed in one of her video games and eavesdrop on their conversation. It was during one of these conversations that she learned Jacob was dating Maia. How depressing.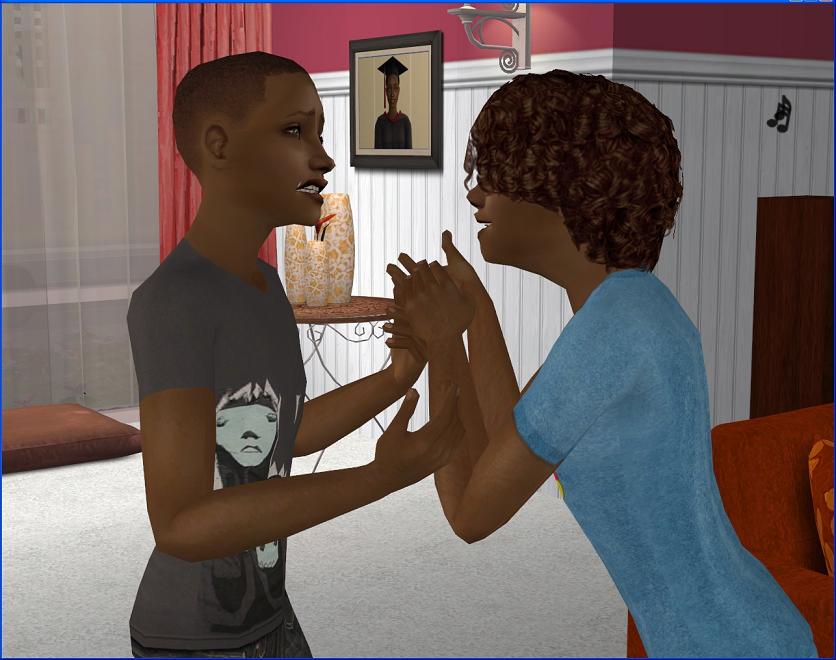 Troy thought it was about time Patience snapped out of her funk and suggested to Calvin that they drag her out on the town. Calvin was less sure about it - maybe Patience should be allowed to take her time.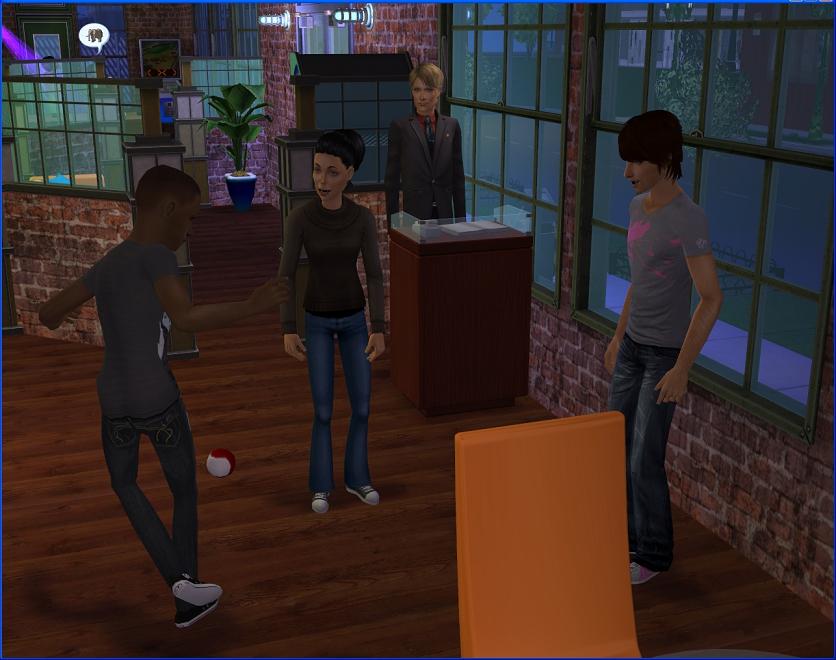 When the brothers disagree, Troy usually gets his way and this time it's no different. When they get to Lost Generation, who should be hanging out there tonight but Jacob Weaver?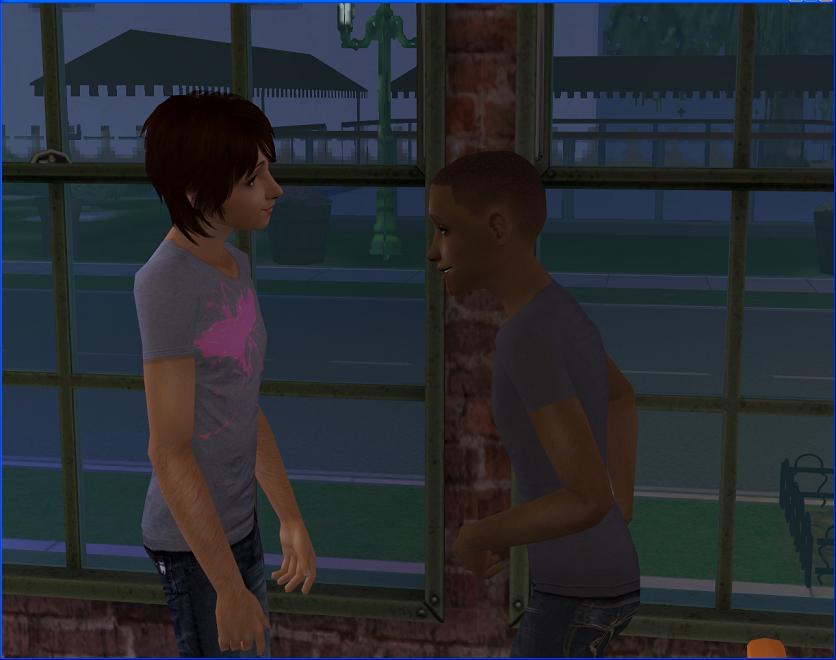 Calvin has to admit that he can see why Patience is so hung up on Jacob. If Jacob was even slightly interested in guys and if Calvin wasn't so loyal to his stepsister, he'd probably make a play for Jacob himself.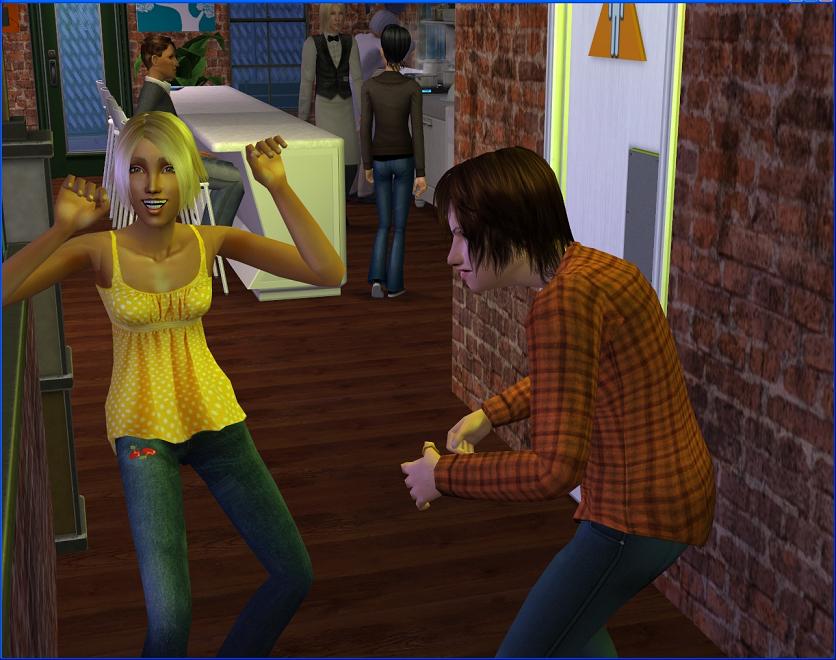 Initially, Aaron Novak was keeping Patience distracted.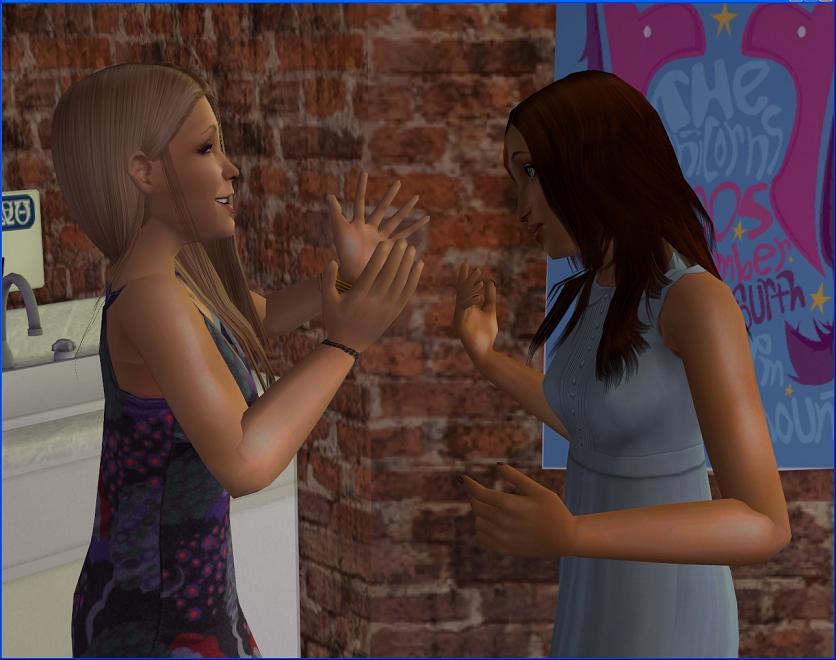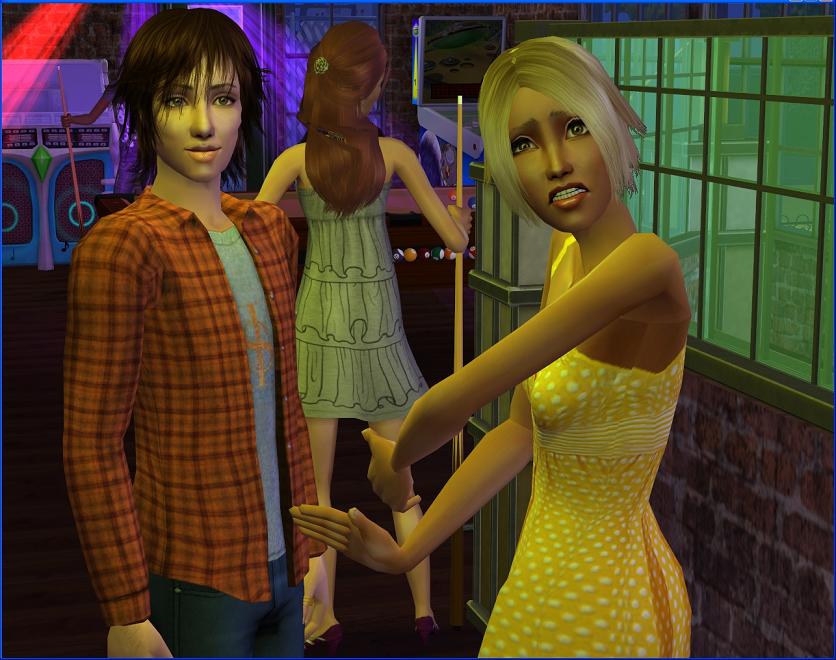 As soon as Patience spotted Maia across the room, it was all over. Ever since she found out Maia and Jacob were dating, Patience hadn't even liked seeing Maia at school and she certainly didn't want to see her in her leisure time.
So Patience hopped in a cab and headed home, insisting her stepbrothers stay behind. So they did and Troy started looking for a girl who might compare to Josie Benton. Opal did not.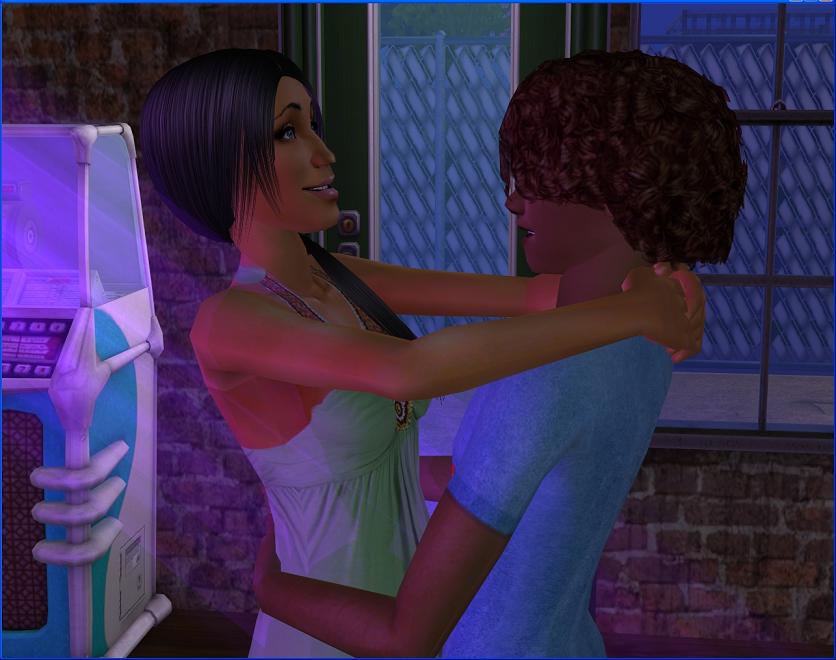 Lainey didn't either, really but for tonight at least, she'd do.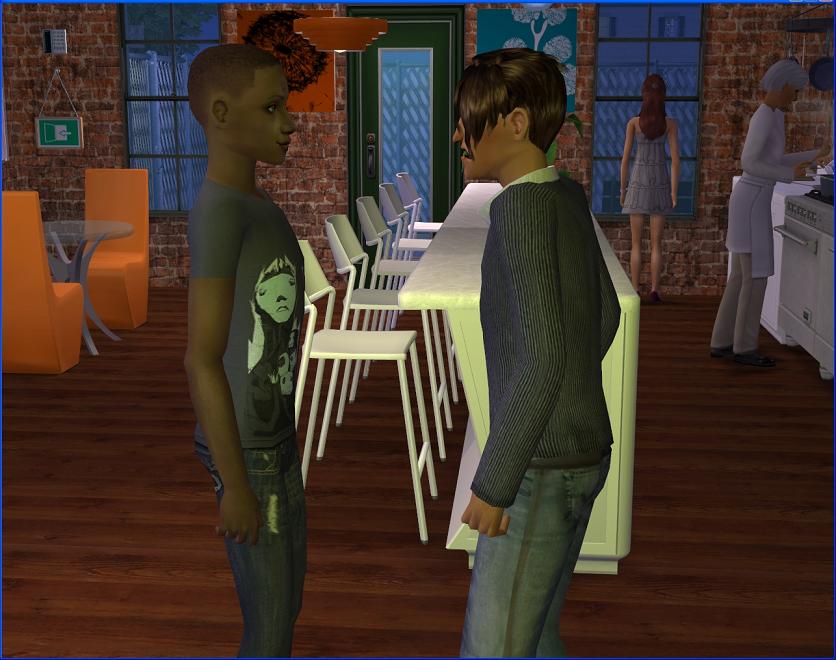 Calvin had no luck meeting boys. They were either not gay or had some serious anger issues.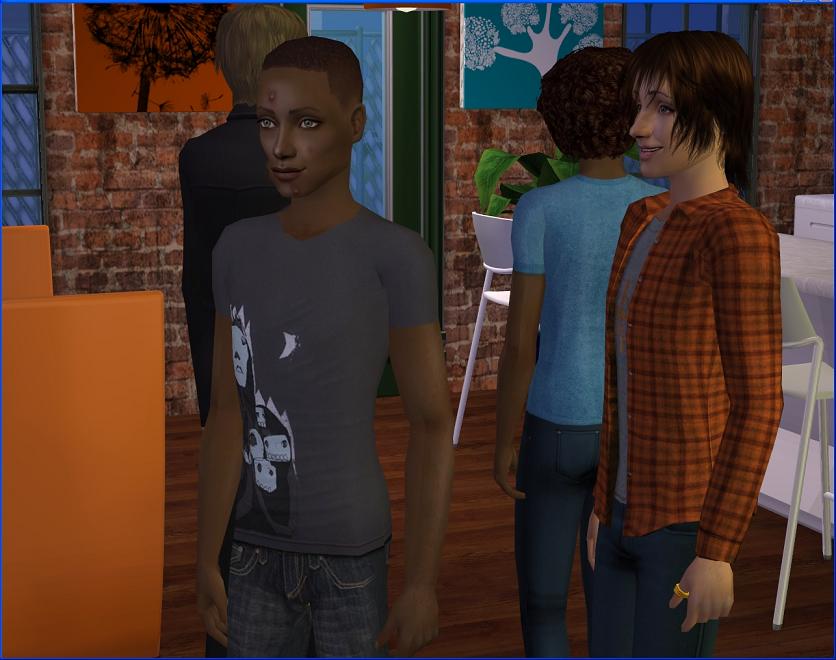 There was always Aaron, who'd taken to following Calvin around like a lost puppy of late. Right now though, Calvin really wanted to date around and he didn't think Aaron would be the kind of guy who'd go for that.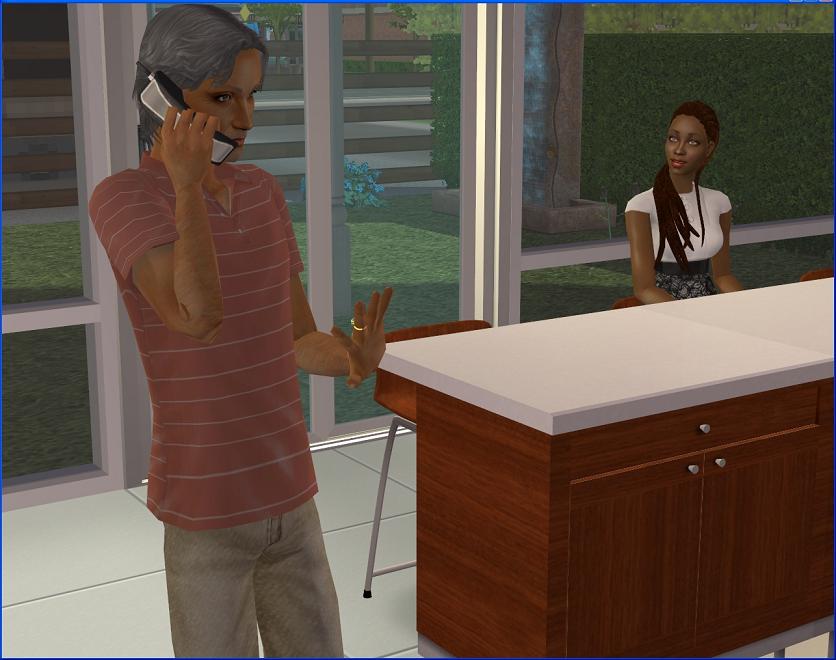 Lake received many phone calls from his eldest daughter, Rose. Rose had recently graduated from Suffolk and was living with roommates in Exeter. One of her roommates,
Evan
, is fine but as for her ex-boyfriend
Luc
, she prefers him in small doses. She's also a little lonely - her girlfriend
Joanna
is still not due back home for almost a year.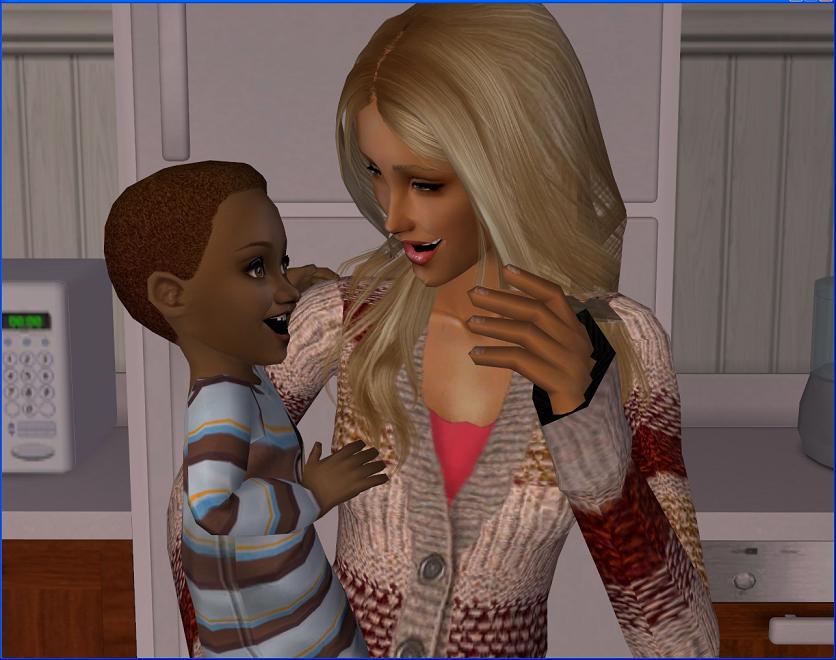 So along with the phone calls, Rose visits home a lot. She missed Christopher's birth while she was away at college and she's glad to be living so close to her family again.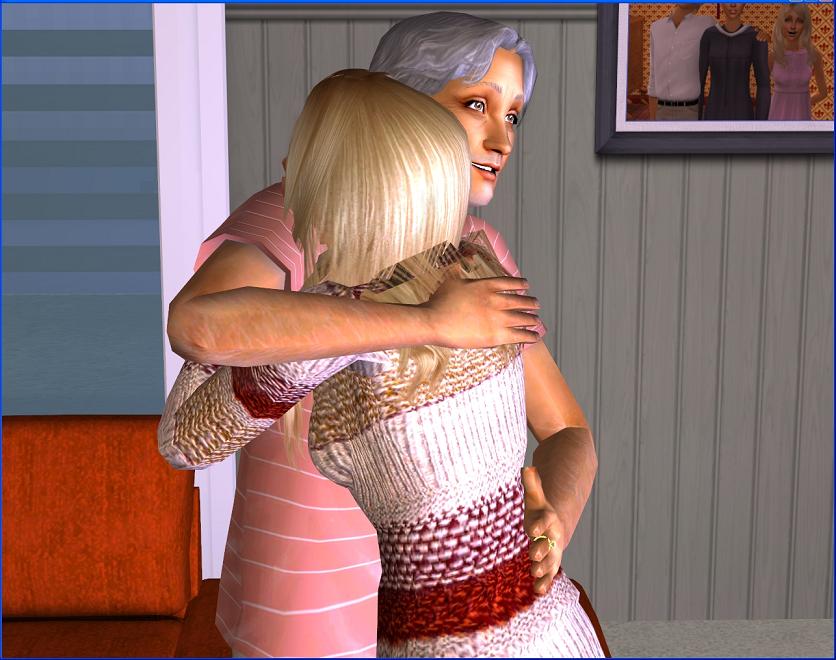 Of course Lake doesn't mind. There's not really room for her to stay the night but other than that, she's always welcome.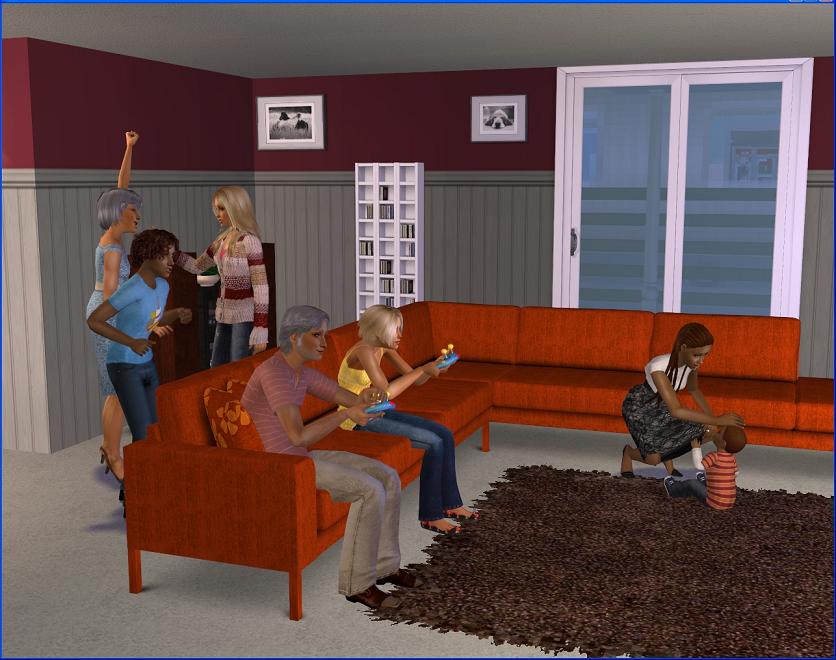 Rose's visits are usually cause for the whole family to gather together, in fact.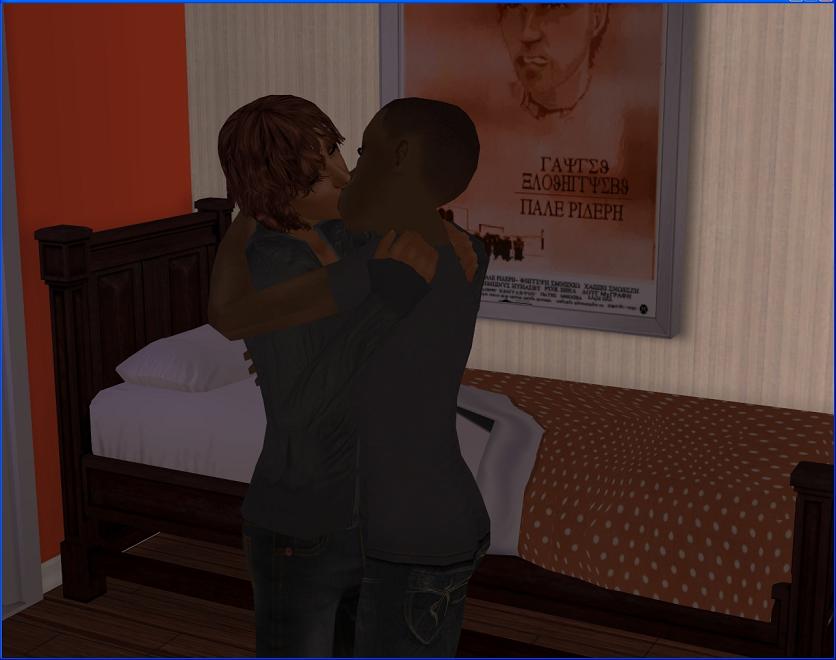 Everyone except Calvin. Calvin met a boy at school and he's busy entertaining him tonight.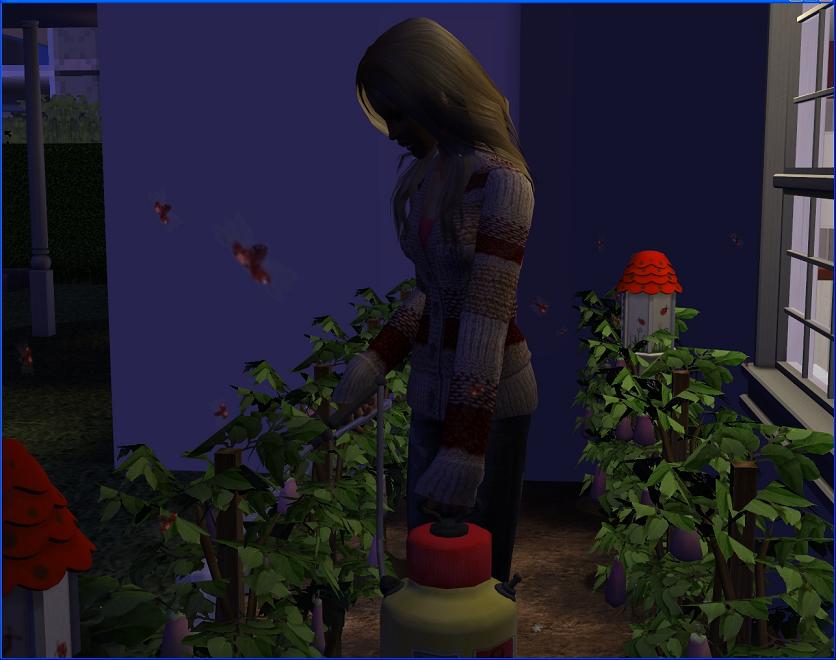 While Rose is visiting, she sneaks outside and checks out her vegetable patch (or what she thinks of as her vegetable patch anyway). She is dismayed at the state Lake has left it in and spends a good couple of hours undoing all the damage. She misses gardening. Maybe when Joanna comes back, they can get a place with a backyard, maybe in Sullivan.
Rose and Kendal had a rocky start, all the way back when Rose was a teenager b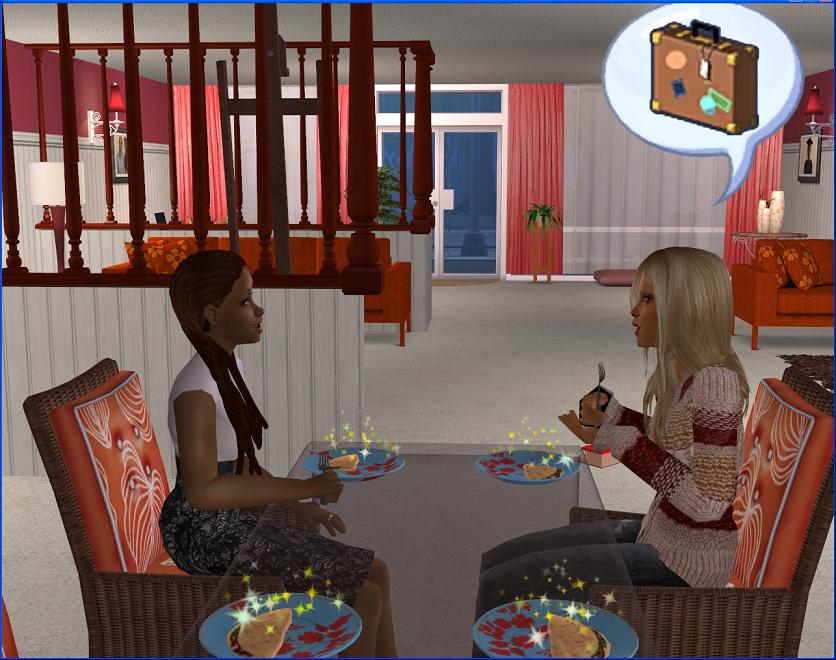 ut they're both glad they've smoothed things over. Kendal's not a replacement for
her mother
- even Patience was probably too old to accept that when Kendal came into the picture. They have become good friends though and Kendal is the one Rose pours her heart out to when she's
really
missing Joanna, like she is today.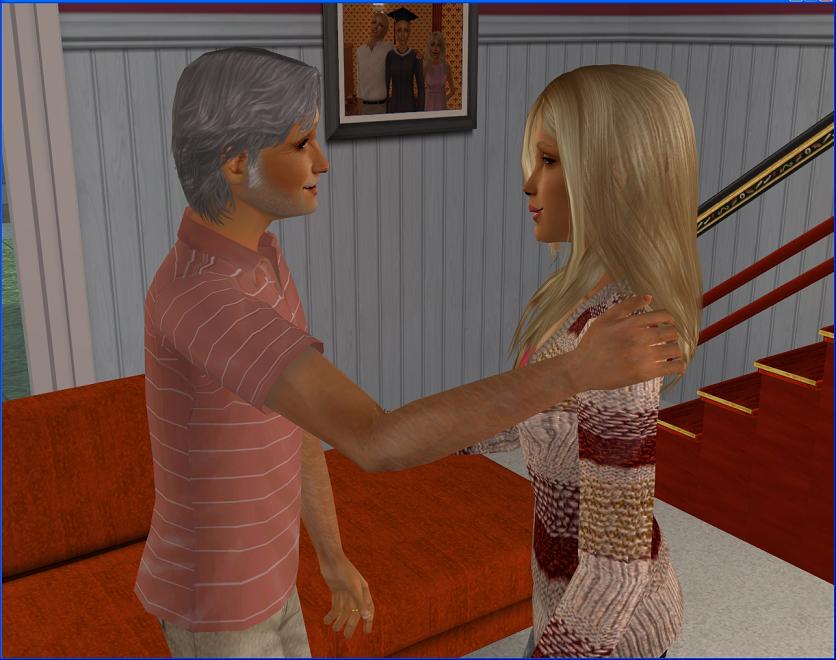 There's really not room but Rose ends up staying the night on the couch anyway. Before she leaves for work, she makes her dad
promise
he'll take better care of "her" garden, which he agrees to.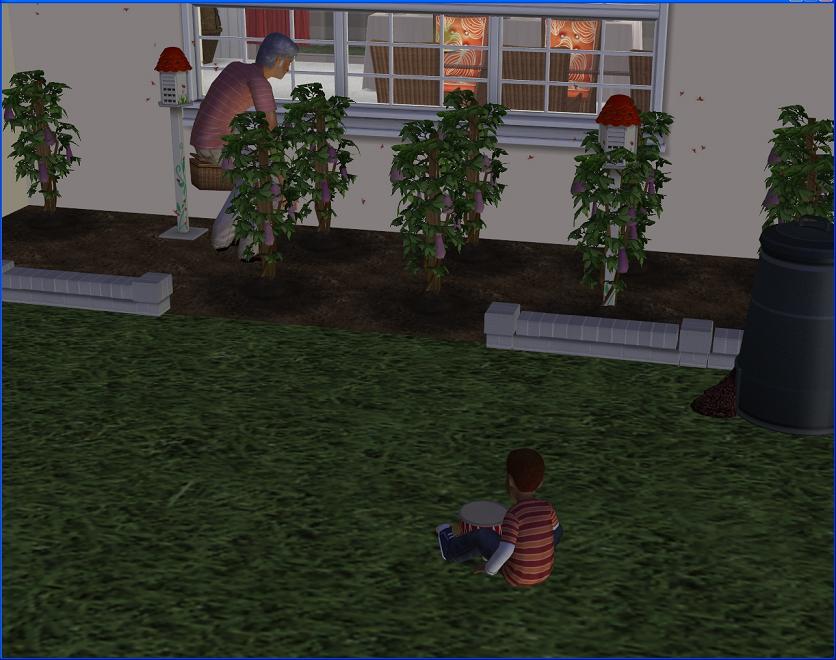 Lake keeps his promise, because he knows Rose will be back to check on it!
Random pic:
Kendal's being weird again!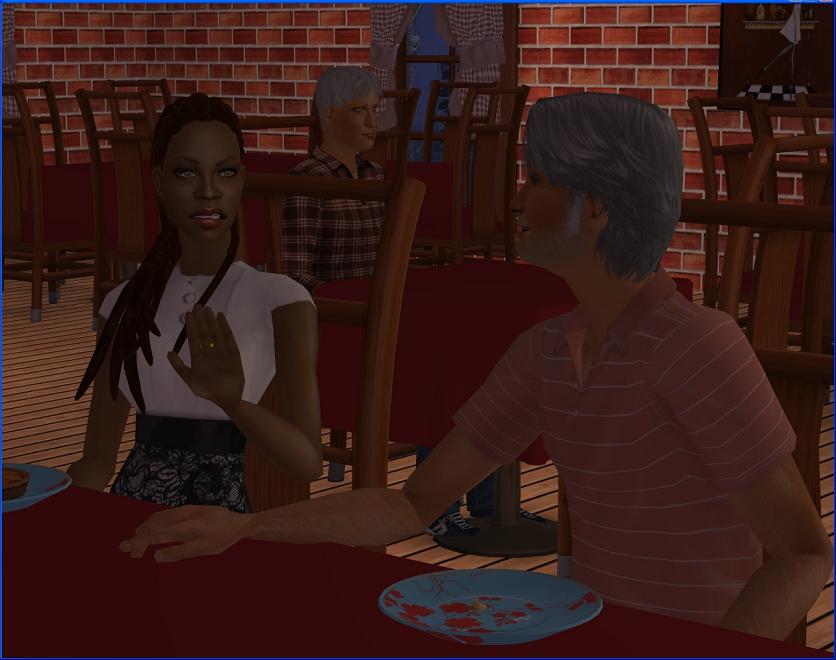 She did this once before, right before she and Lake got engaged (which I cannot find the pics of - I'm sure I posted one!). I don't know what her deal is. PMS? A general dislike of public displays of affection? Last time, it actually happened in Lake's bedroom so perhaps Kendal is just an enigma.
Hey, and look who's in the background! It's Asha's creepy old man date from
last round
!
Notes:
Title is from the

Modest Mouse song

of the same name.

I don't know what I'll do with Patience! She's head over heels for Jacob - he's her second highest chemistry, she's his lowest (Jacob really has his pick of girls in Sullivan). Her highest is with Finn and she also has one bolt with Troy. LOL! They have a Greg and Marcia Brady thing going on! Even if they weren't step-siblings, there are lots of girls Troy has better chemistry with than Patience. I think Patience might end up being unlucky in love, at least for a while.

Calvin wants to have 50 woohoos. I think he'll be lucky if he gets two. Aaron would be

totally

up for it, I'm sure - he really does follow Calvin around all the time. Perhaps there will be a whole plethora of gay boys for Calvin to bang once he gets to uni but I doubt it.

Troy is still holding a torch for Josie. He has not yet met a girl who compares. Perhaps he will or perhaps they'll end up together years down the track. I'll have to see what happens.

The boy Calvin is kissing in his bedroom is

not

Nick Moretti, in case anyone is wondering! The picture turned out darker than it looked in game but this boy's hair is actually red.

I did send Lake to his store this round but same old, same old there. It did get up to Level 9 though.