All the cute and funny stuff from Round 22 that didn't make it into the regular updates!
Warning: nudity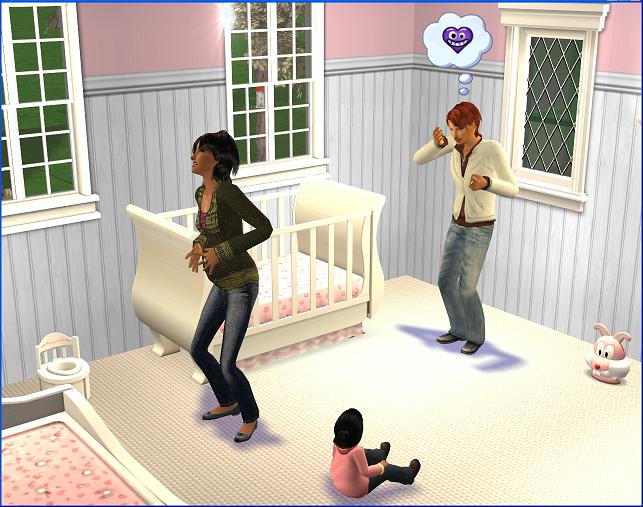 Liam
knows where babies come from and seems not particularly pleased about it.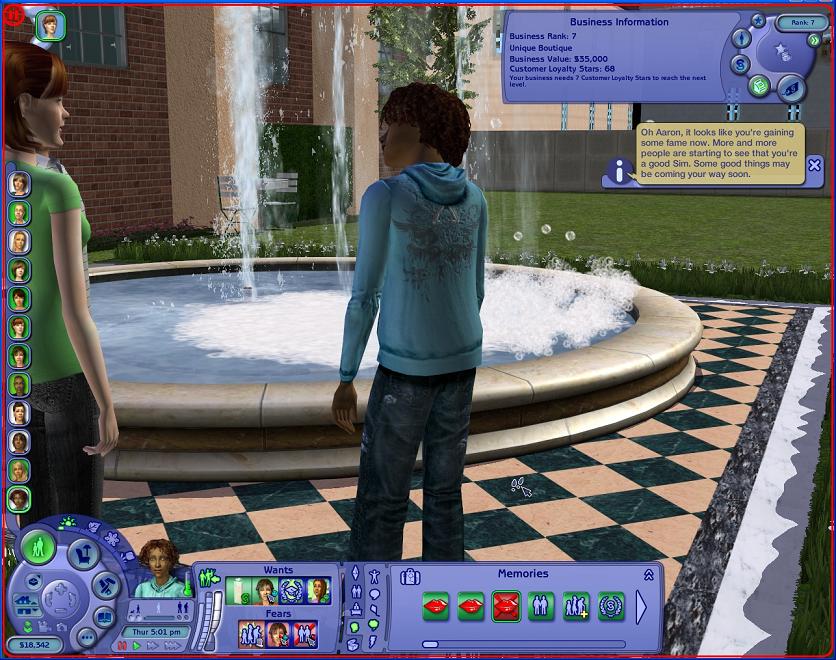 Apparently,
Victoria
rejected
Troy
! Totally missed that!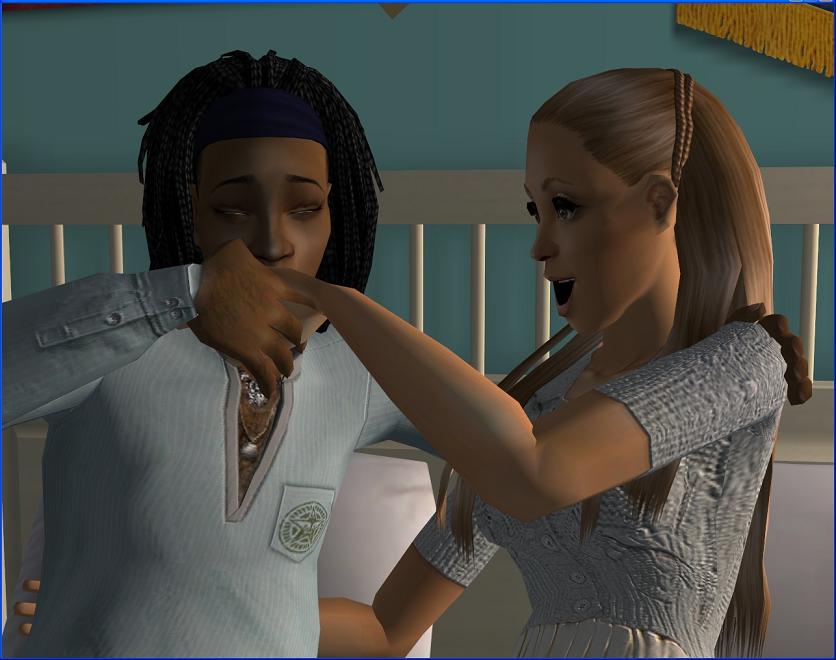 Just a cute one of
Gordon
and
Lia
! I don't know if these two crazy kids will make it back to each other but we'll see.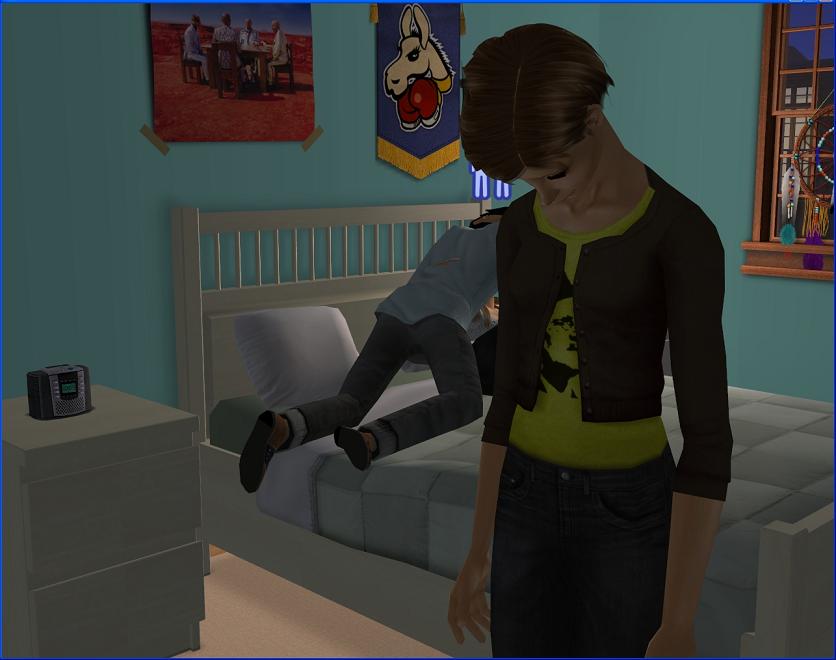 That was right before
Joanna
interrupted a rather intimate moment, just so she could come in and emo about her disdain for Gordon's decorating tastes.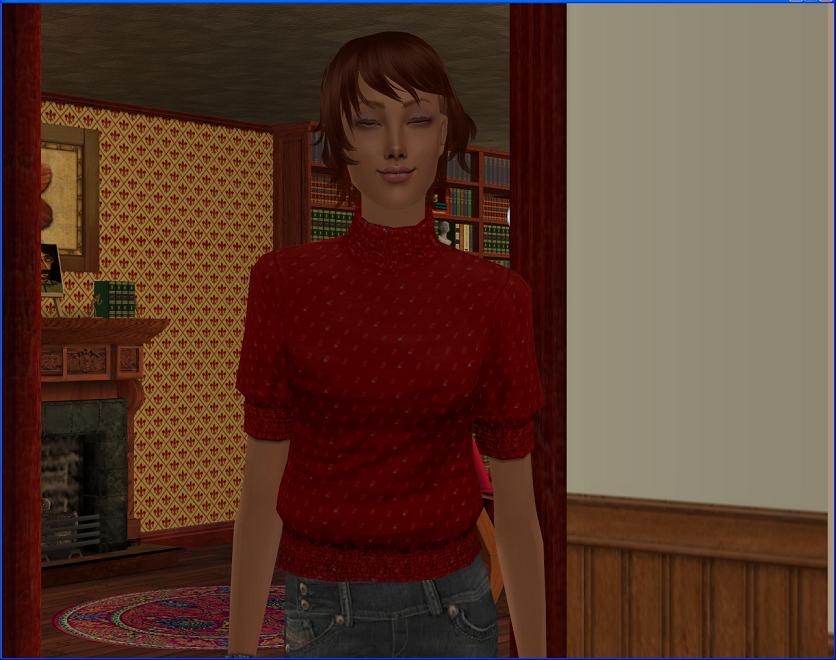 My college Sims are hiding that bubble bong somewhere, I swear!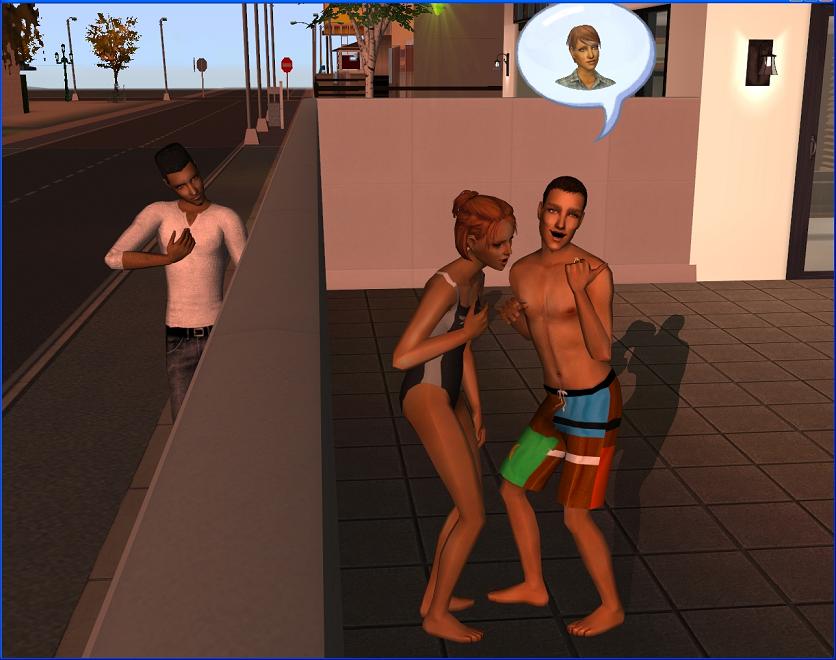 Eliot
and
Cordy
should peek over the fence before they start gossiping - you never know who's listening! I guess whatever
Leo
heard, he can't tell anyone now (RIP Leo)!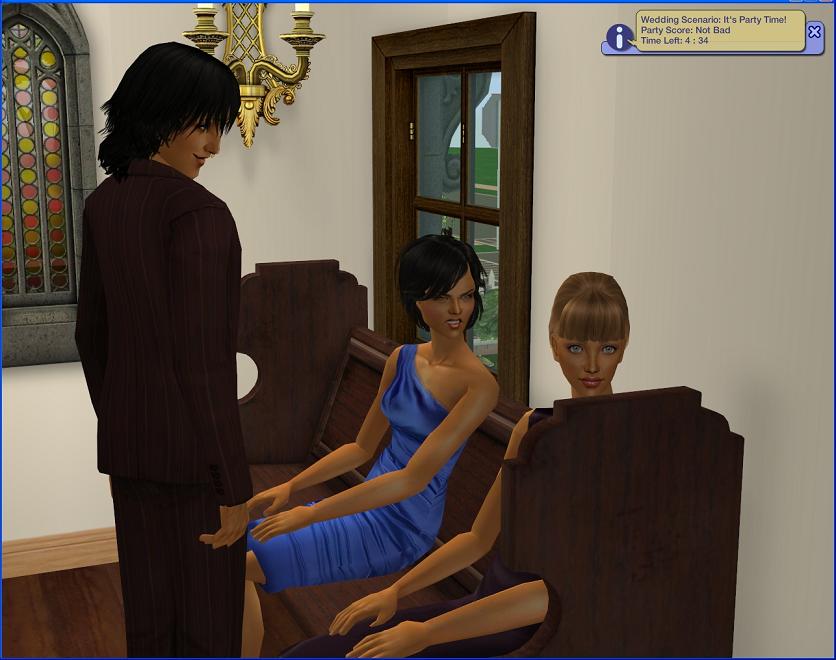 At Cordy and Eliot's wedding,
Debbie
and
Linnea
attempted to put their differences aside and sit next to each other. They really hate each other
that
much though!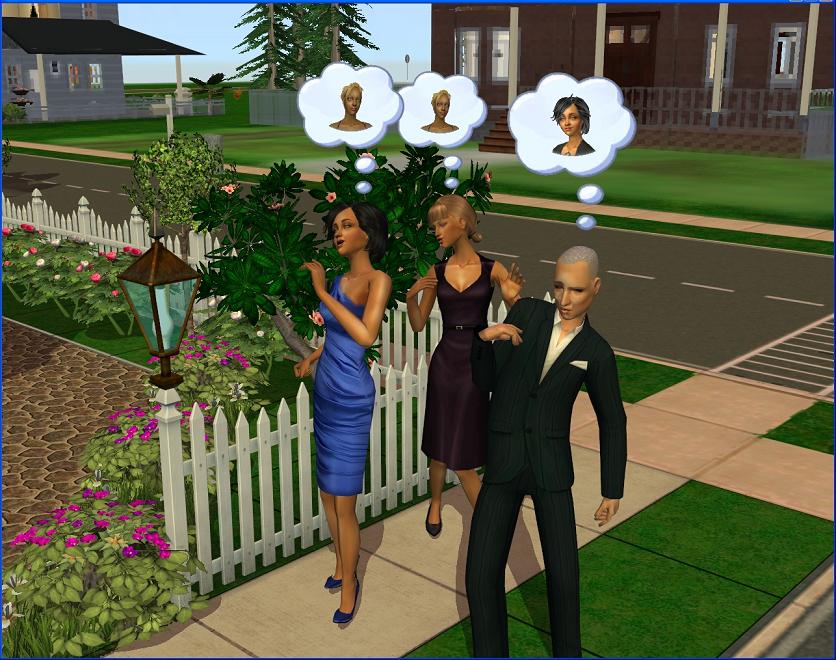 They do agree on one thing though -
Asha
is hot!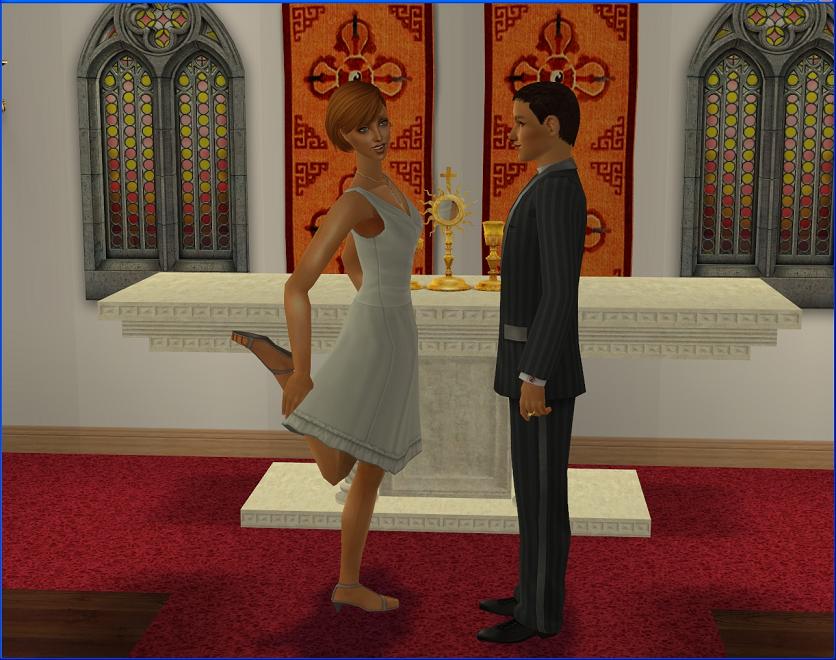 Cordy is elegance personified.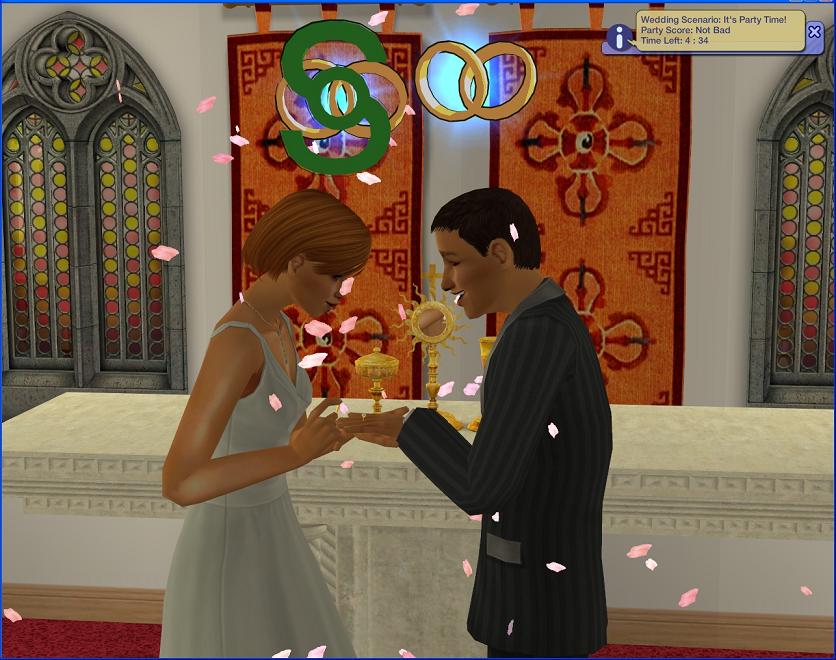 ♪

"Now I ain't sayin' she a gold digger..."

♫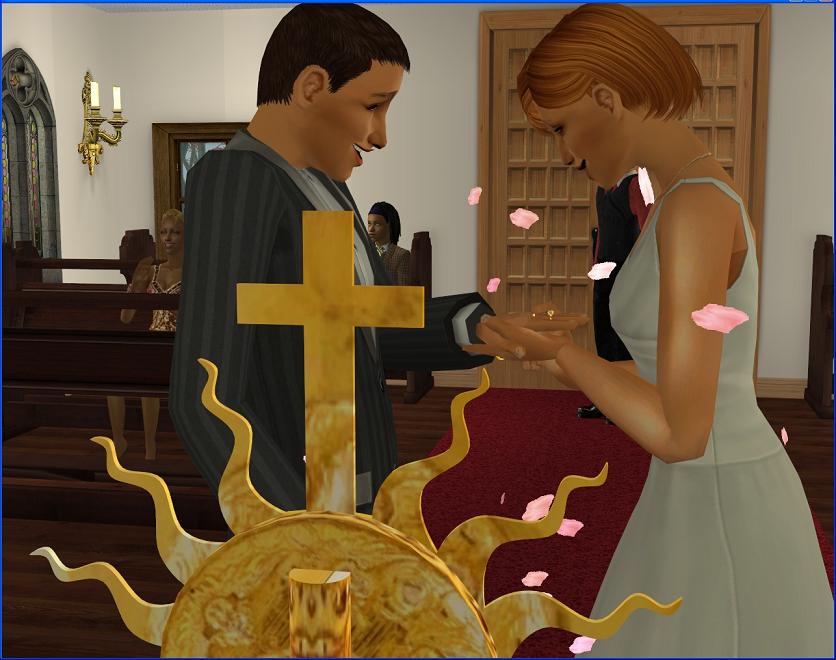 This was an accidental one but I liked it so I'm sticking it here. I still may frame it for their house.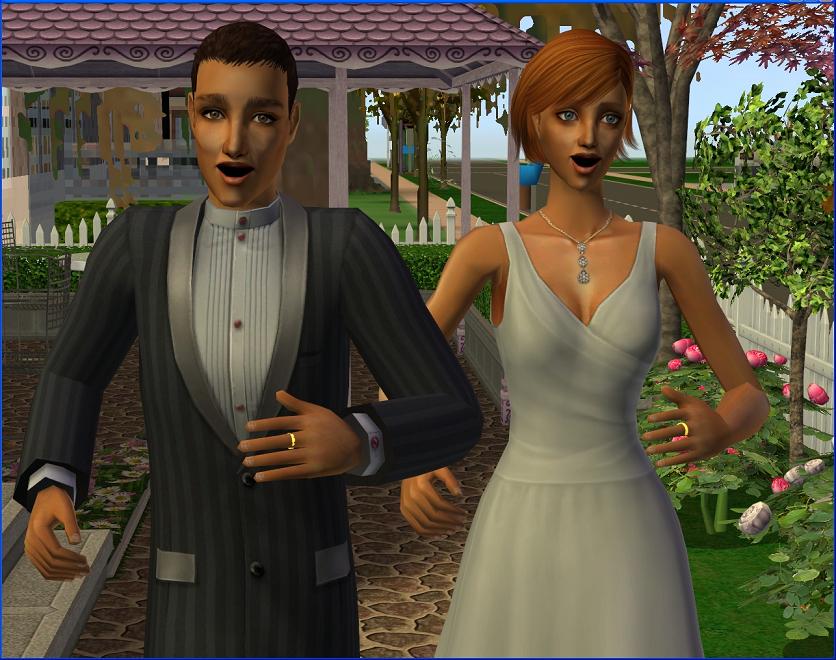 When Eliot and Cordy left the church after the ceremony, they saw
something
shocking. I just wish I knew what that was!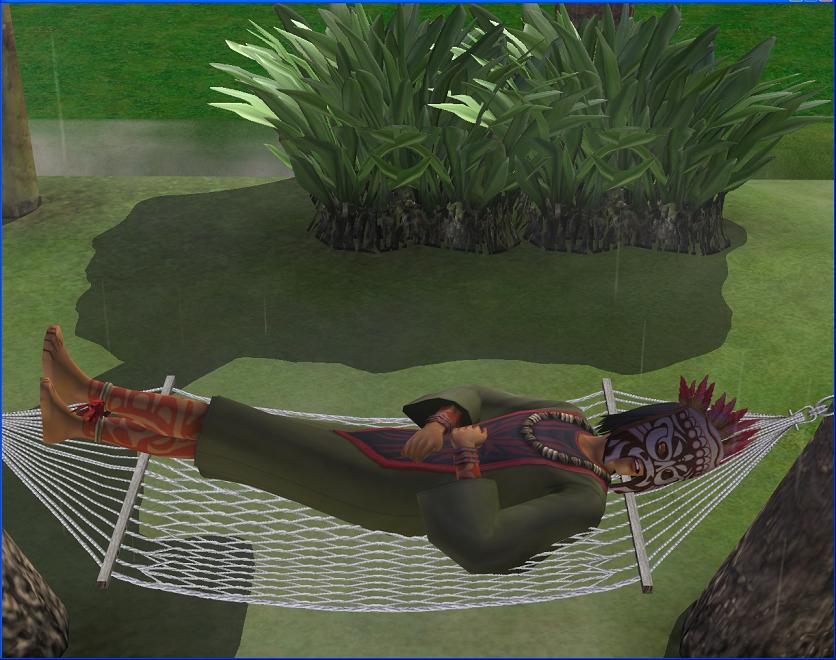 "You guys just fix my stuff and I'll just have a snooze out here! G'night!"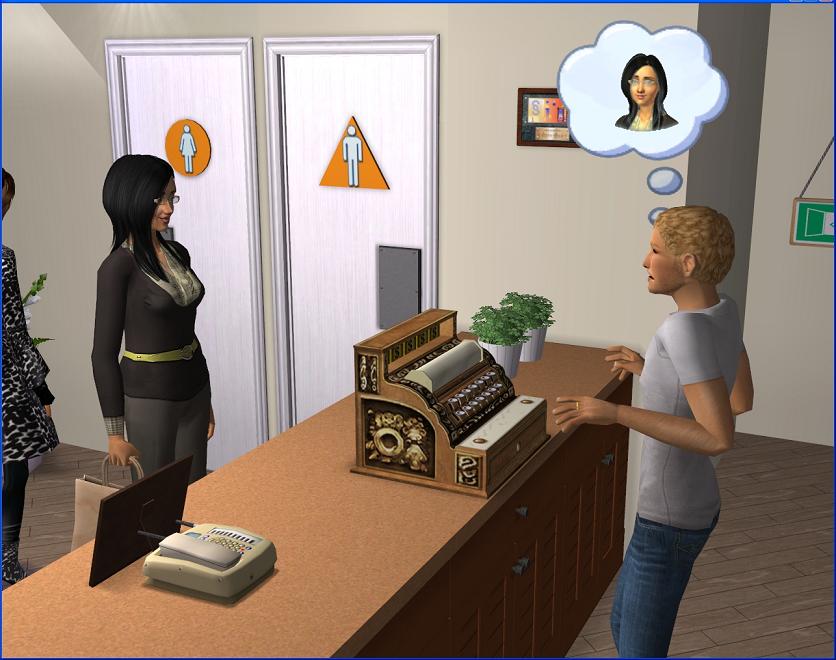 How
is Jace's store so successful again? That's so rude, Jace!
So I'm starting to think
Caterina
has
a problem with boundaries
.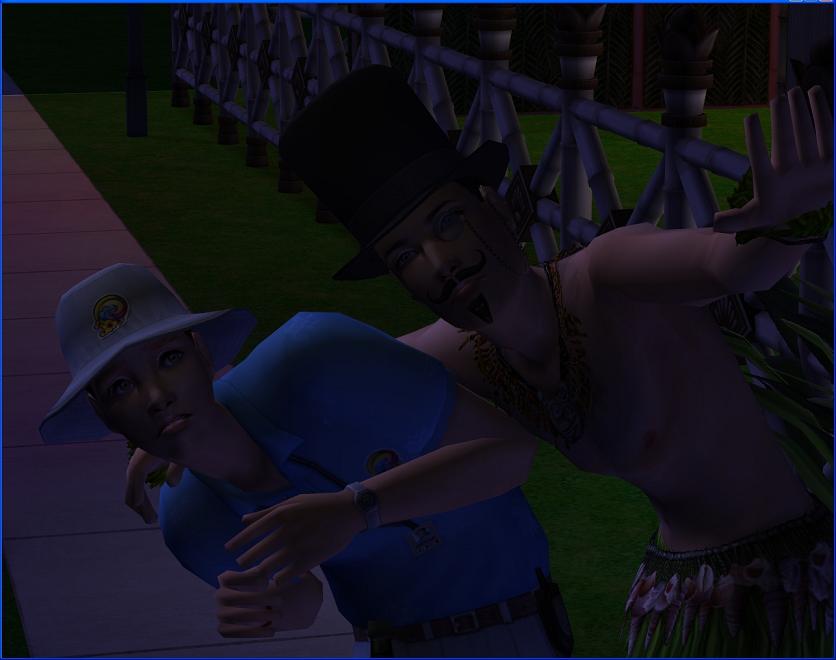 Jesse and Abigail took a beach honeymoon that you didn't see (they were really just testing out my beach campground in preparation for
Joanna
- will I ever let poor Abigail stay in a hotel?). On said honeymoon, I learnt that even locals are susceptible to the Unsavoury Charlatan!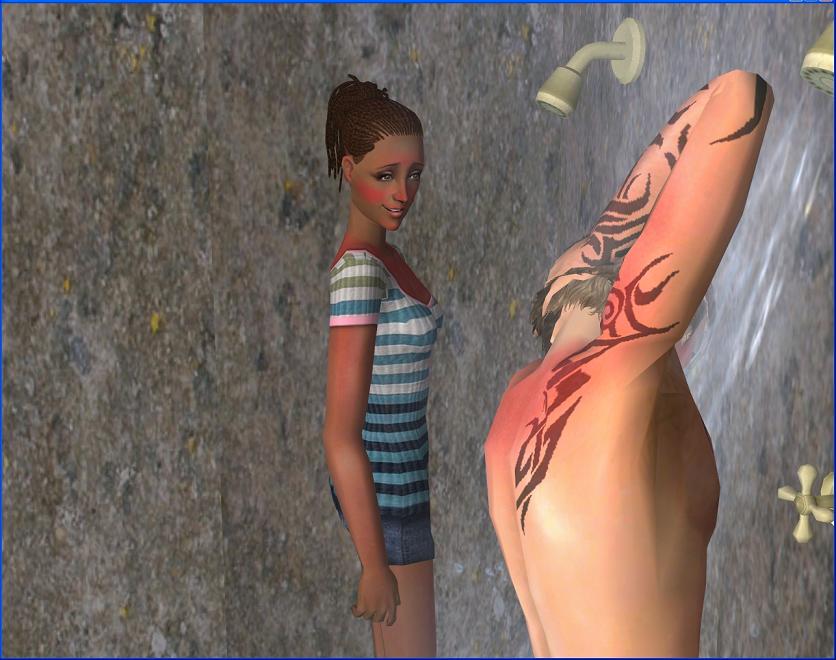 *snort*. I'm sorry, I'm 12 years old, clearly. These are the very crappy shower facilities at Joanna's camping site, by the way.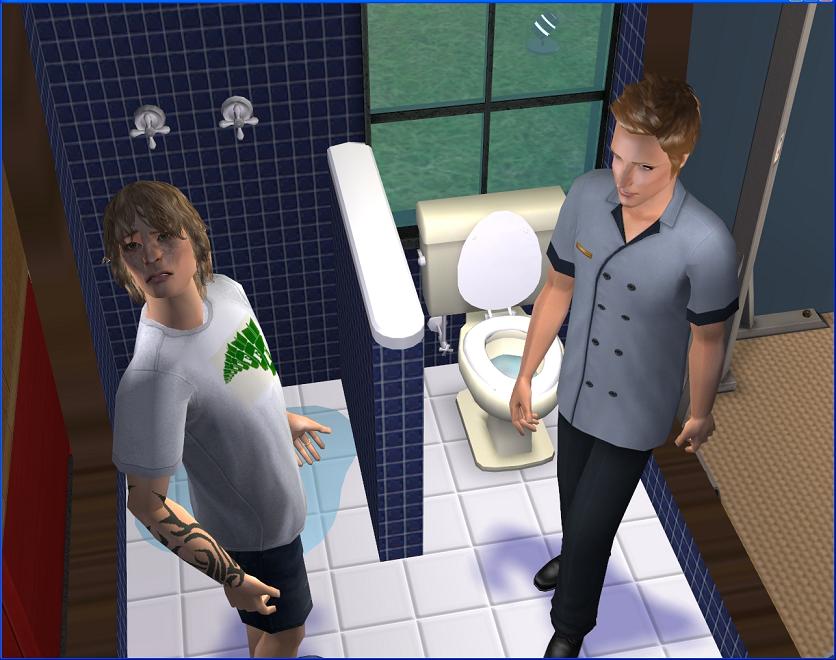 Right after Jesse and Abigail got back from their honeymoon, Jesse took a very puddly shower, as is par for the course for Jesse. I directed him to mop it and he looked at me as if to say "So why do we even
have
a maid?!?!"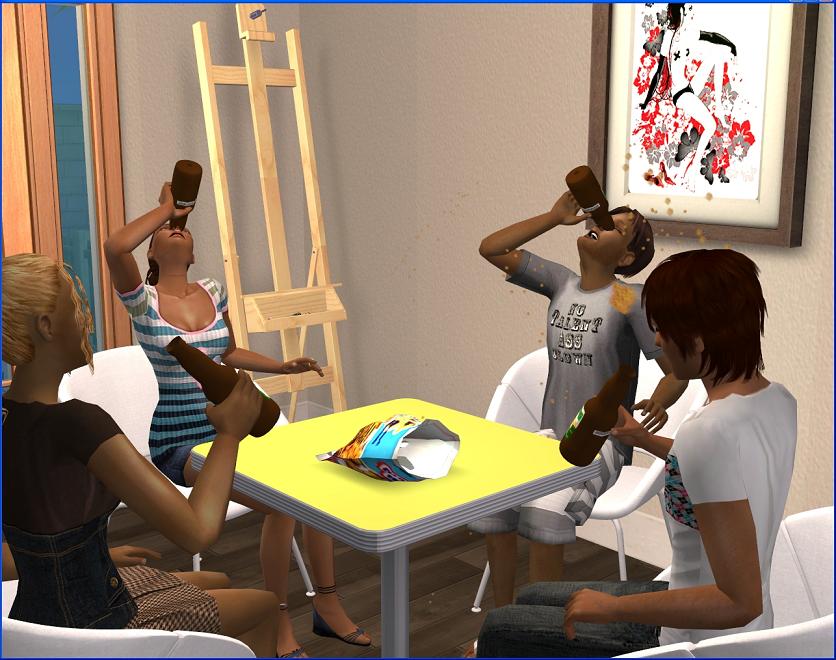 The reason you didn't see anyone actually drinking the beer at Evan's party this round: because drinking the beer looks very, very painful!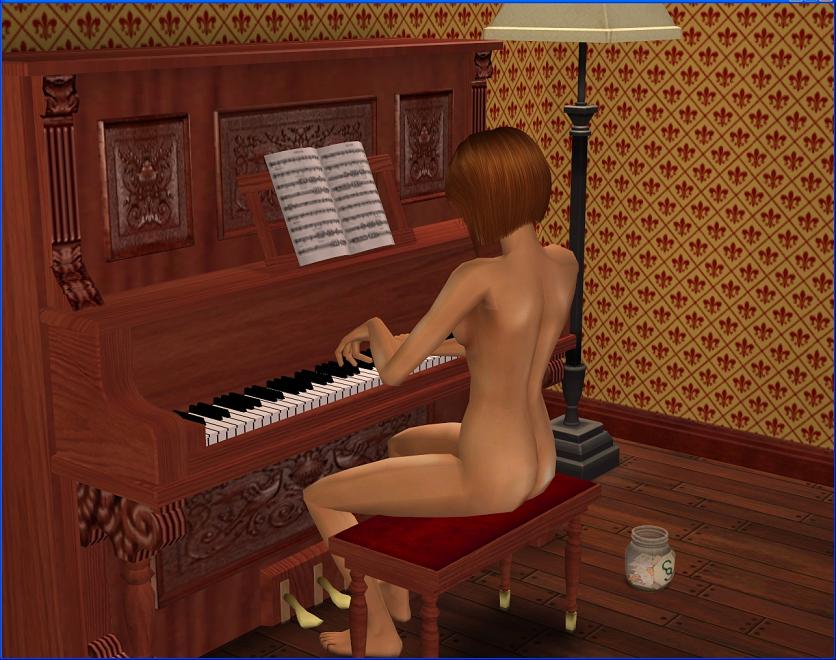 That seat now needs to be burned.
The following pictures were from the Romilly session.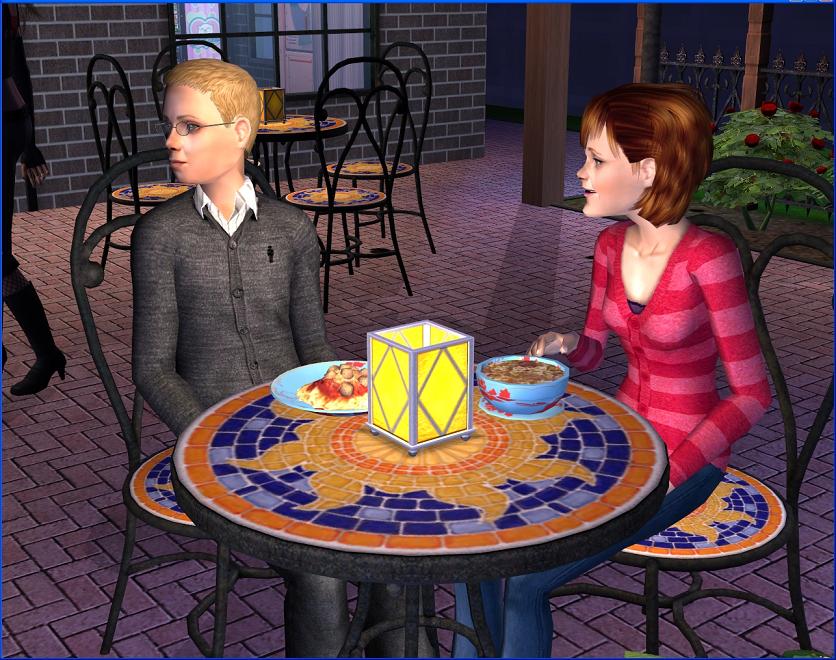 Some distraction...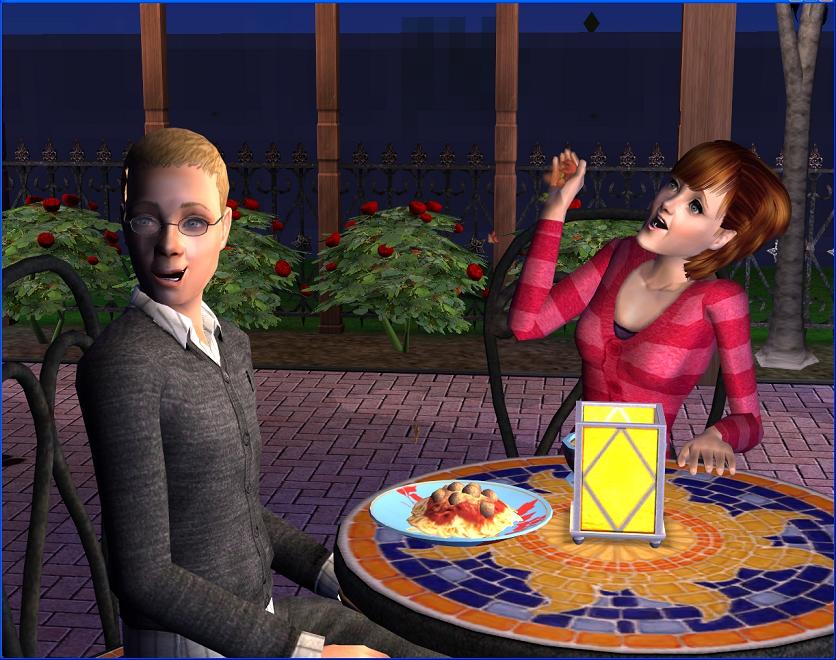 Finn's like, "What? I don't see what I'm supposed to be looking at!"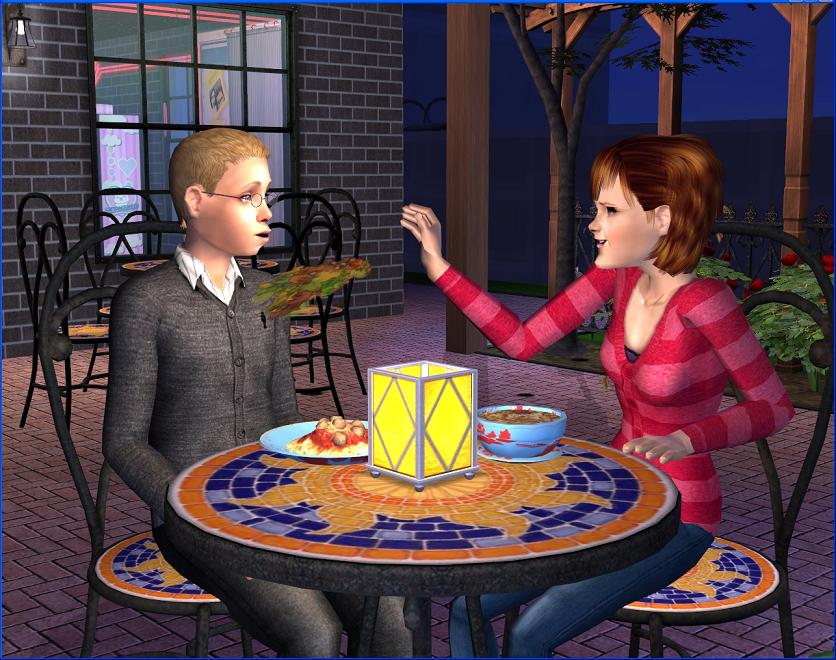 Food is flying towards his face and Finn still looks clueless.
Now he knows and Victoria thinks it's pretty damn hilarious.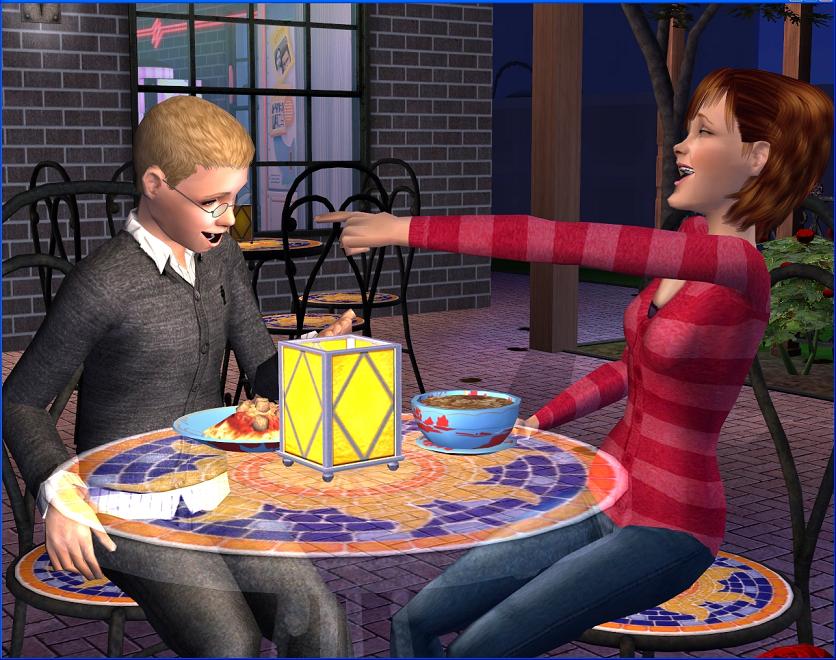 Finn has a good sense of humour about it, as he seems to about everything despite his two playful points.
And you can see in that last picture one reason why I didn't use any of these pictures - see-through table! I use the recolour tool to get rid of the grid but am sometimes not so careful where I place it. There was also an epic amount of Finn and Victoria in that update, so I restrained myself a bit! Which is hard because I adore these two.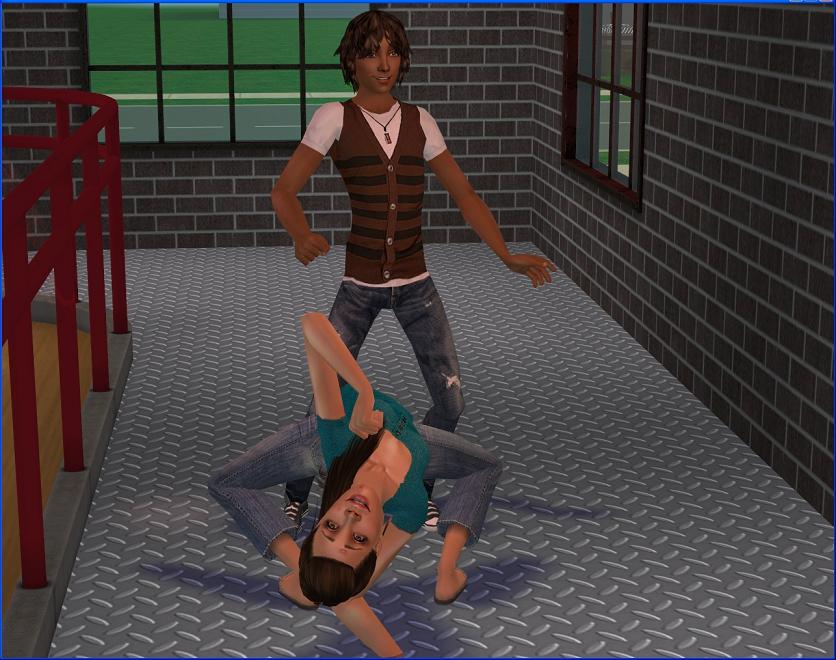 Josie
is such a damn show-off! She's only got 4 dance skill points, so this is quite impressive actually!