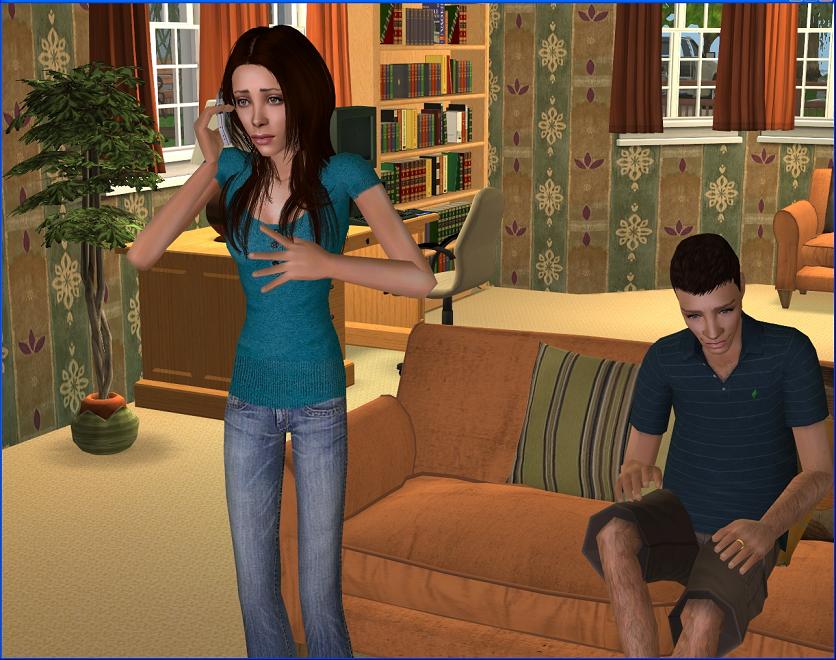 I've been applying for scholarships left, right and centre recently and I've managed to rack up six! I'm really relieved and I feel like I can relax a little bit now.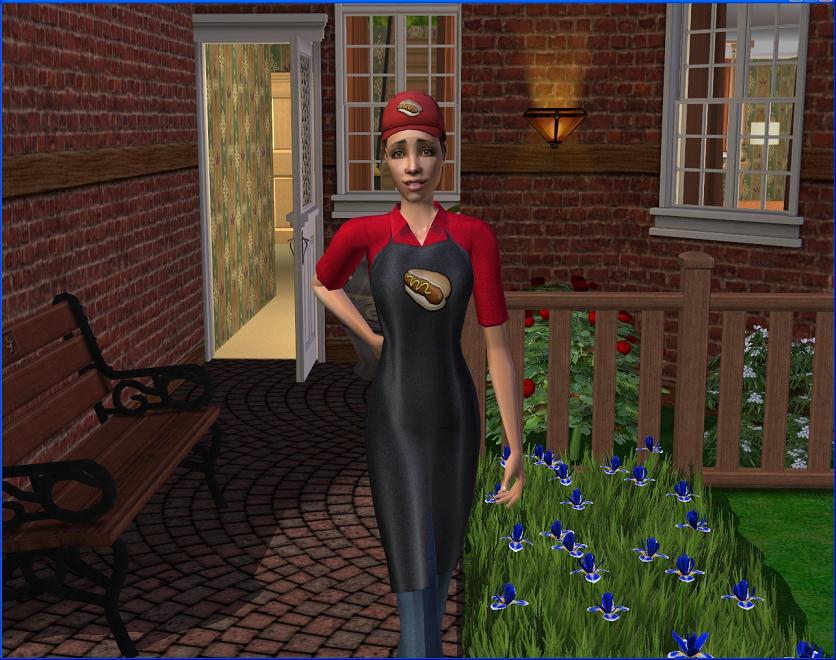 Thank goodness working in fast food wasn't completely for nothing! It's not so terrible but I'm looking forward to tossing away that ugly apron and hat!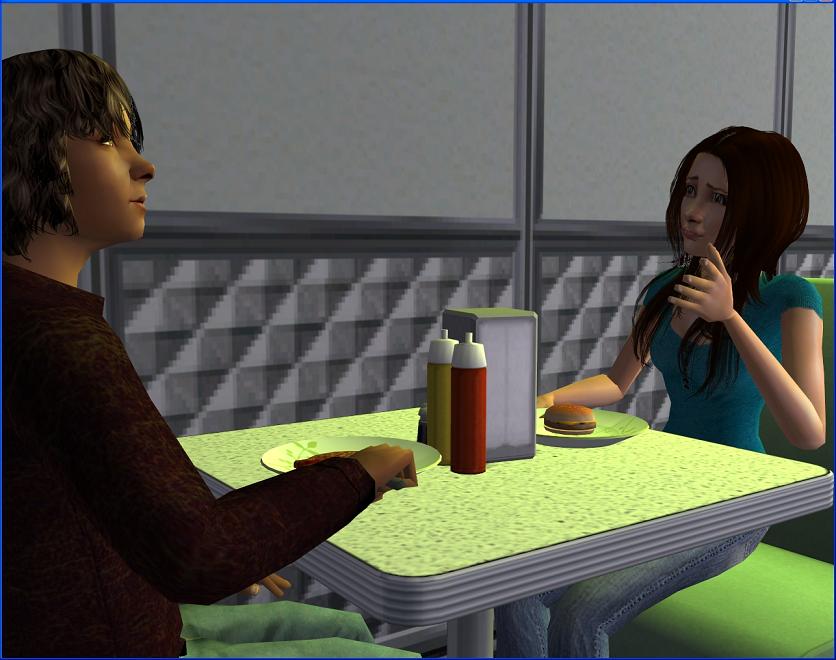 I think I almost gave Nick a heart attack at dinner the other night. I told him I was ready to have sex and I think he almost choked.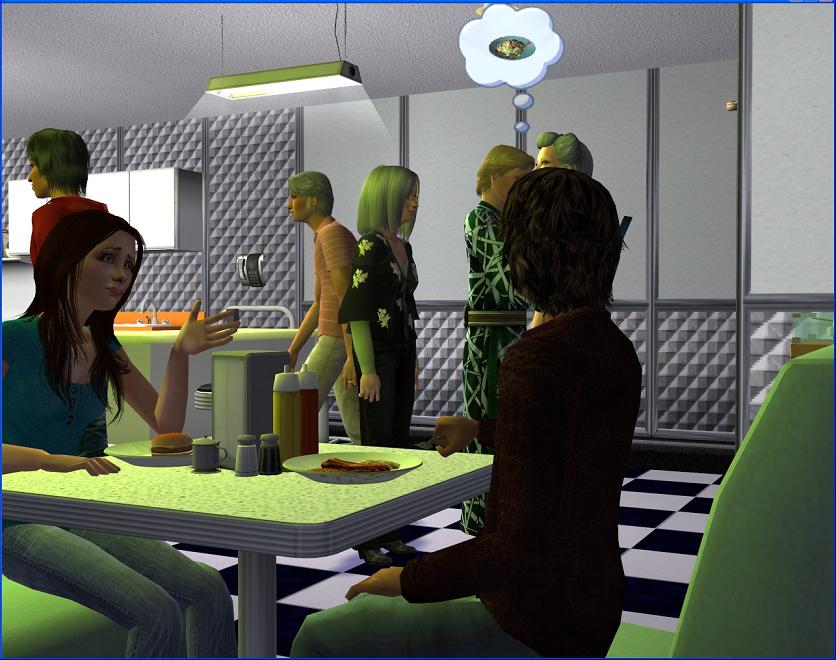 Turns out it was mostly because
his grandmother
was standing
right there
! Oops. I'm pretty sure she didn't hear anything but Nick still looked like he was going to die.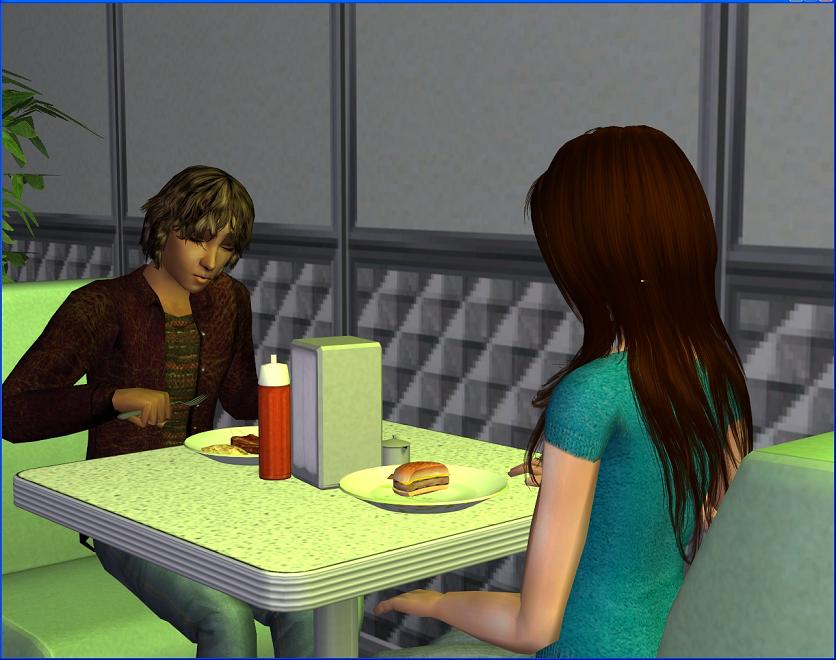 Nick wasn't as thrilled about the idea as I thought he'd be. I knew he'd never broach the topic but I thought he'd be all over it if I did. But no, he started going on about teen pregnancy (Nick is the result of one) and how much we'd miss if we had a kid to look after. Geez...I thought I was supposed to be the one worried about that.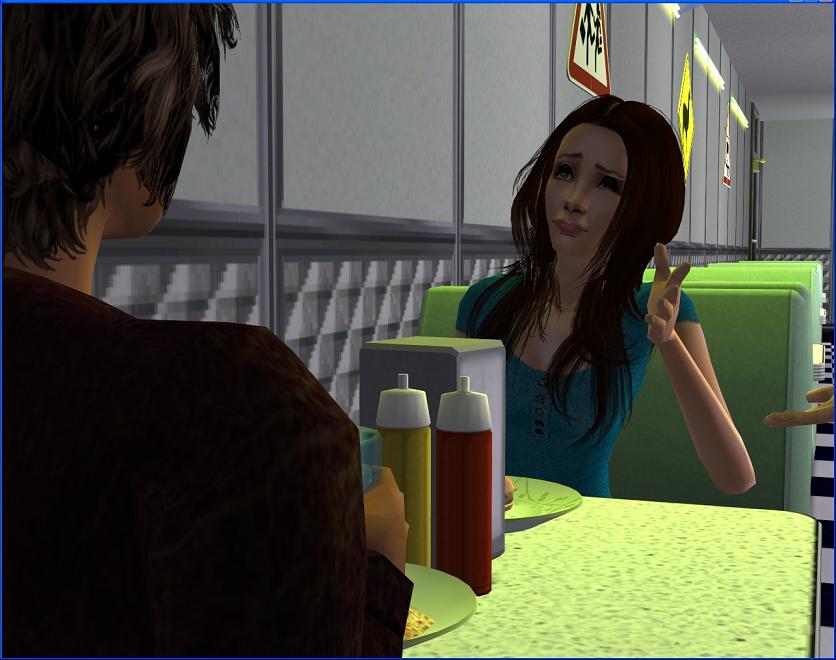 If that's really all he's worried about, it's completely unfounded. Mum made me go on birth control as soon as I started going out with Nick, even though I told her we weren't doing anything. Mum thought it was important that I was prepared.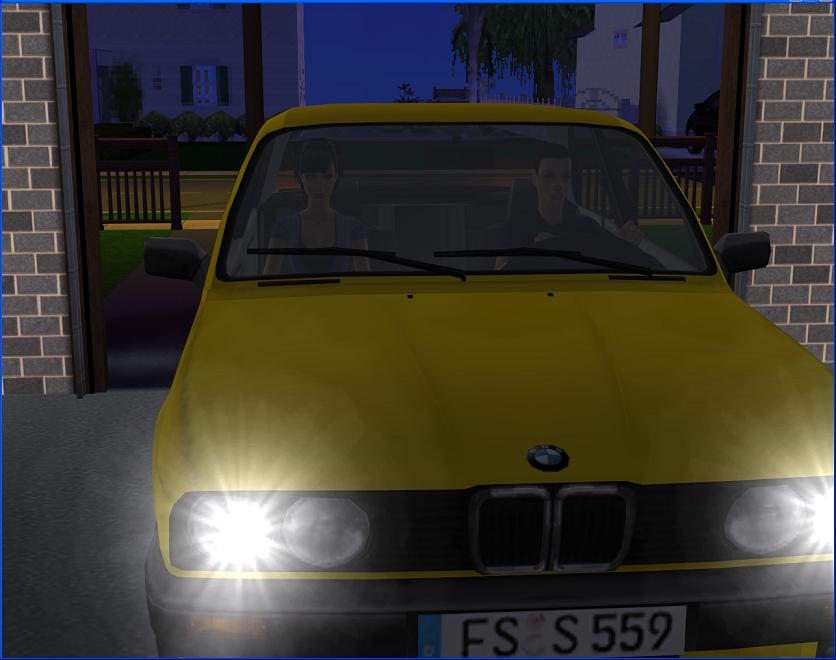 Mum and Dad went on a "date night". Or it was more like a double date, I guess.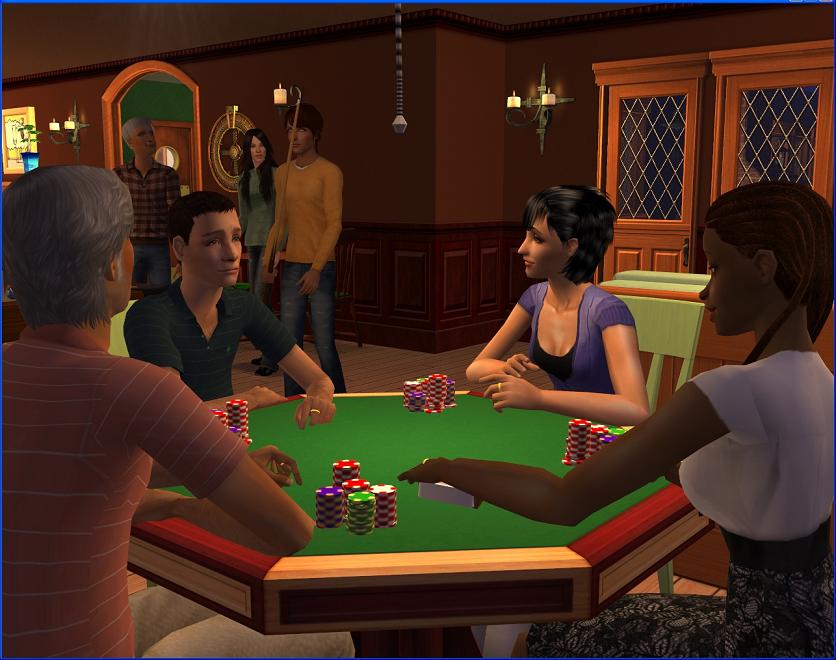 They went to the pub to play cards with Patience's dad and stepmother. Mum is really good friends with Mrs. Draper and she's always on Dad's back about how he never comes out with them.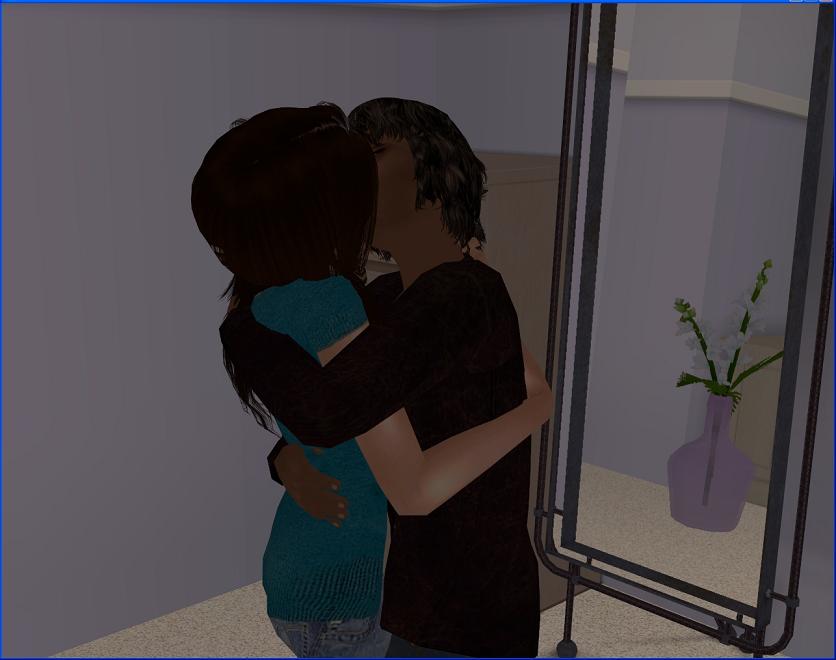 While they were out, I had Nick over. I think I'd put ideas in his head because he was all over me as soon as he came in!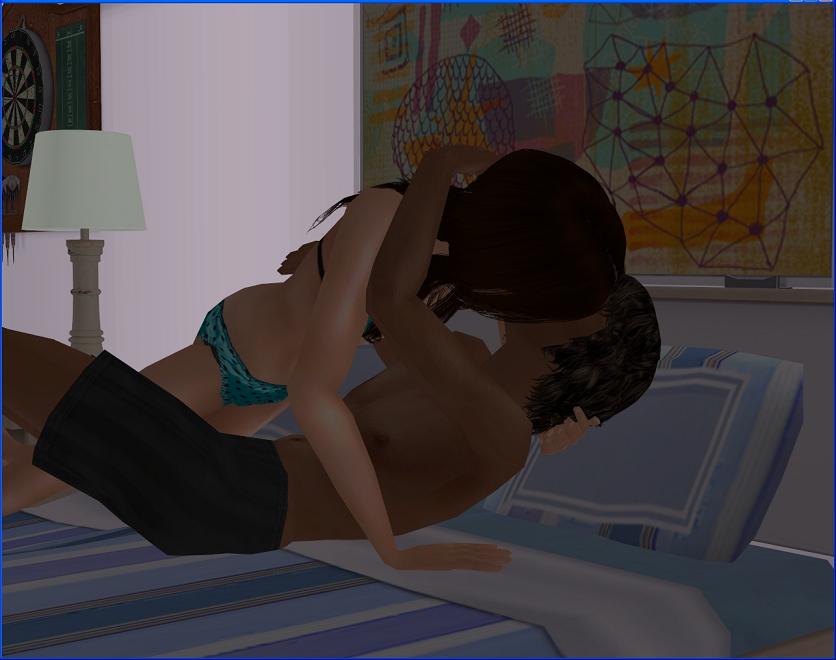 I guess my assurances that I was on birth control were enough for him because we
finally
did it. It was better than I was expecting.
Victoria
told me the first time wasn't that great and that it got a lot better.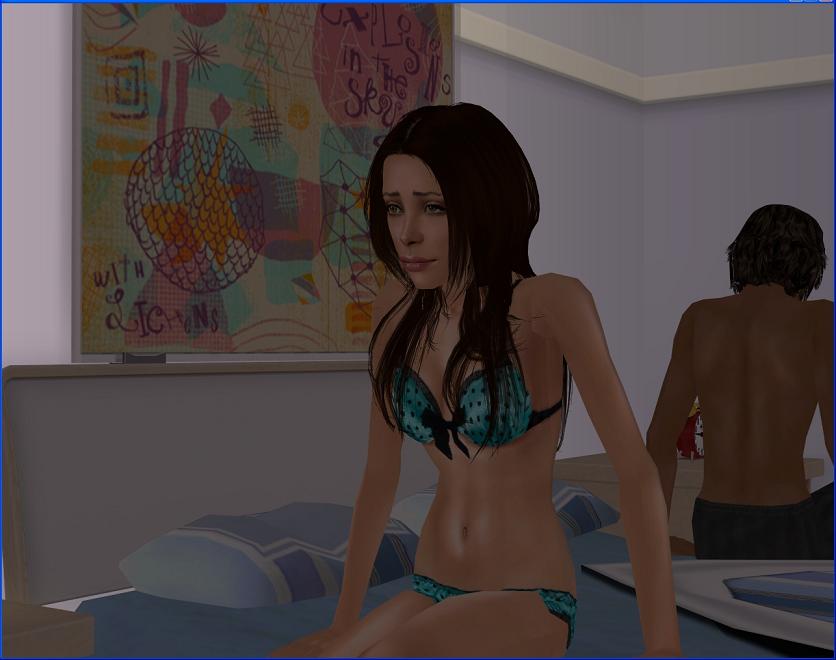 Except...now that we've done it, I don't know if I want to do it again. With Nick, anyway. Physically, it was good but everything else...it just doesn't feel right.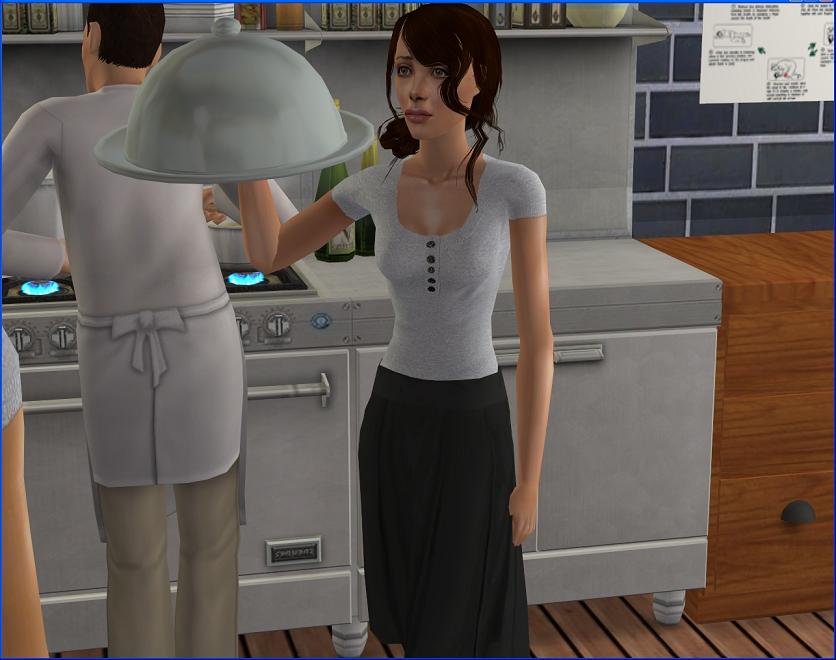 I had to help Dad out at the restaurant the next day and I just wasn't feeling like my usual exuberant self.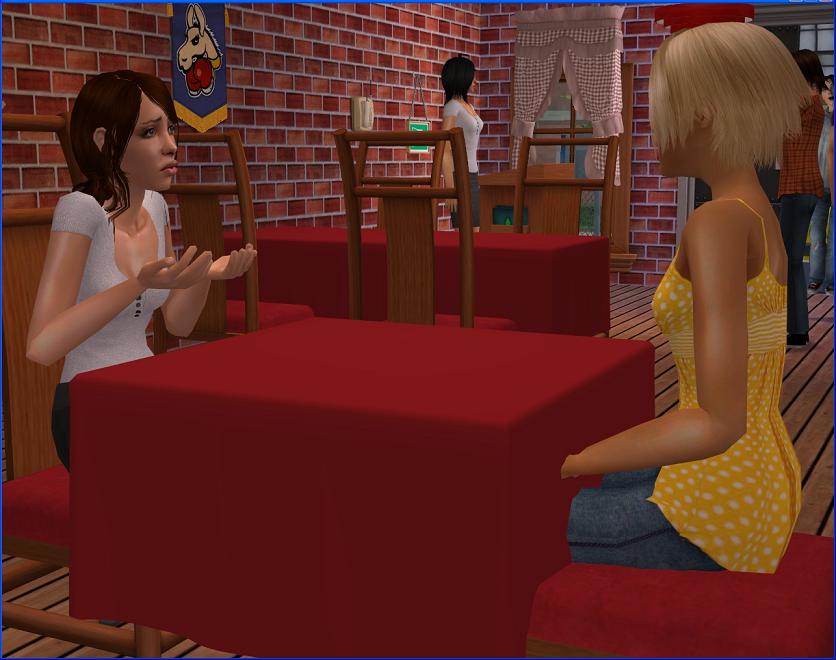 Patience came in to see me on my break and I told her about everything that had happened with Nick and me.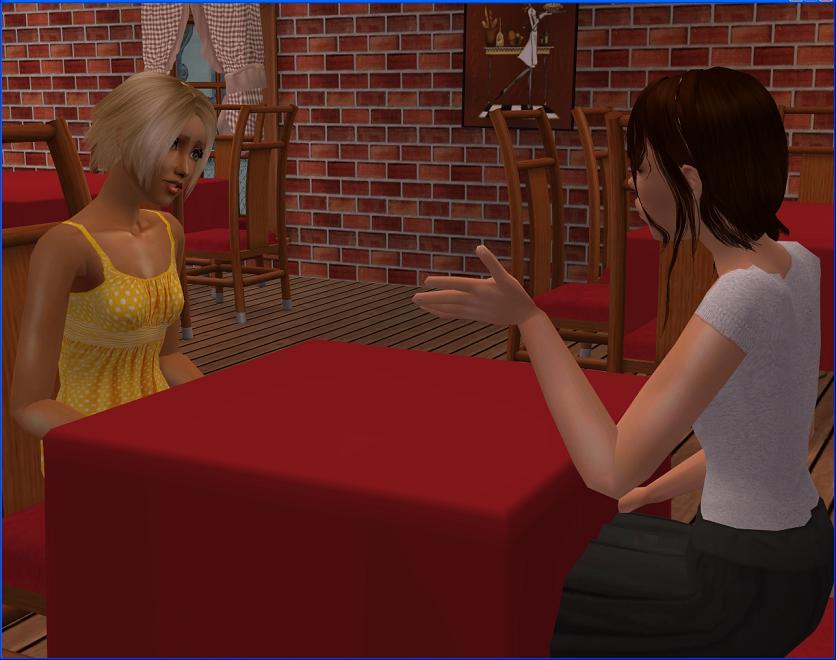 She didn't really have much in the way of advice but Patience is a good listener and it felt great to get it all out. Still, I wish
someone
would help me figure out what to do.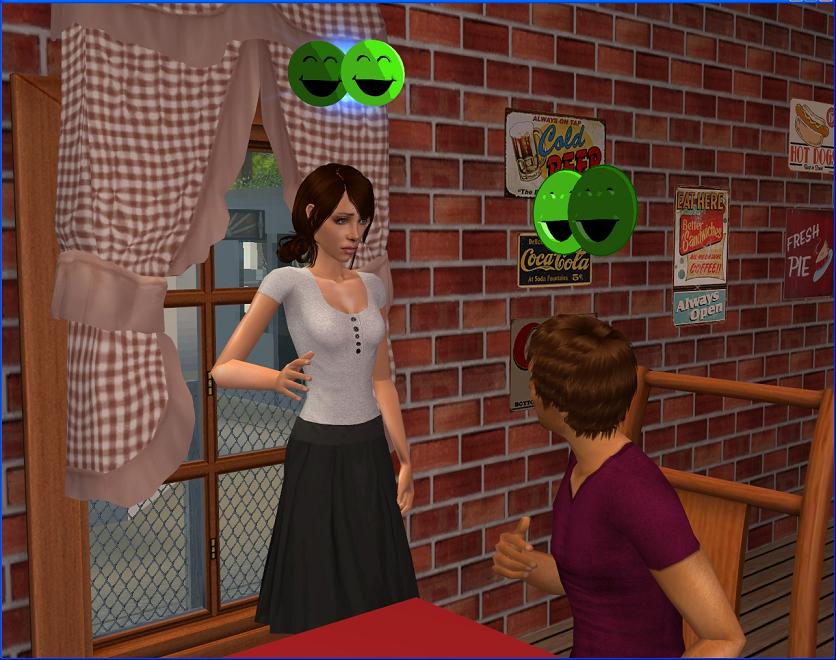 I felt so awkward when Nick's dad came in. He really likes me and is always nice but I wonder if he'd change his mind if he knew I was considering breaking up with his son.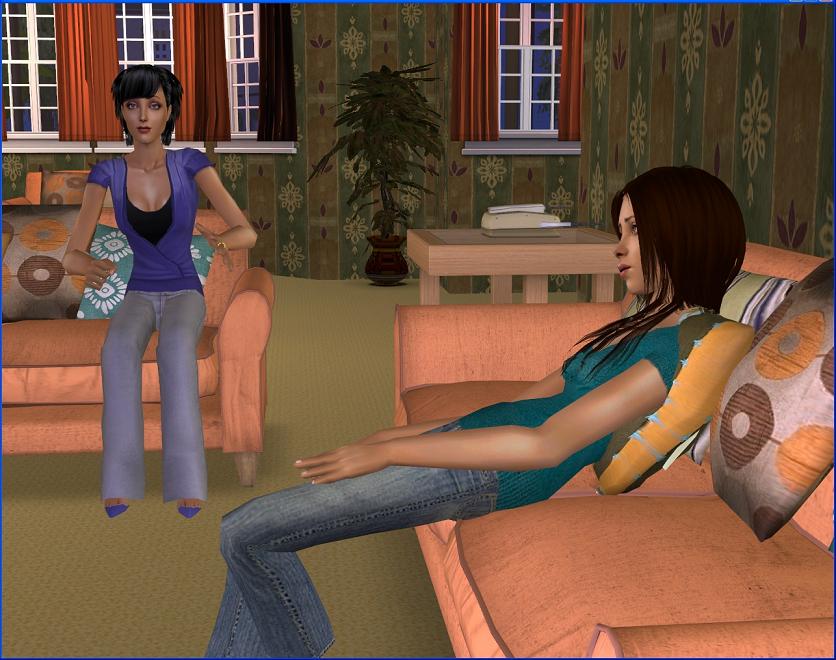 Back at home, I was slumped on the couch, lost in thought and Mum asked me what was wrong.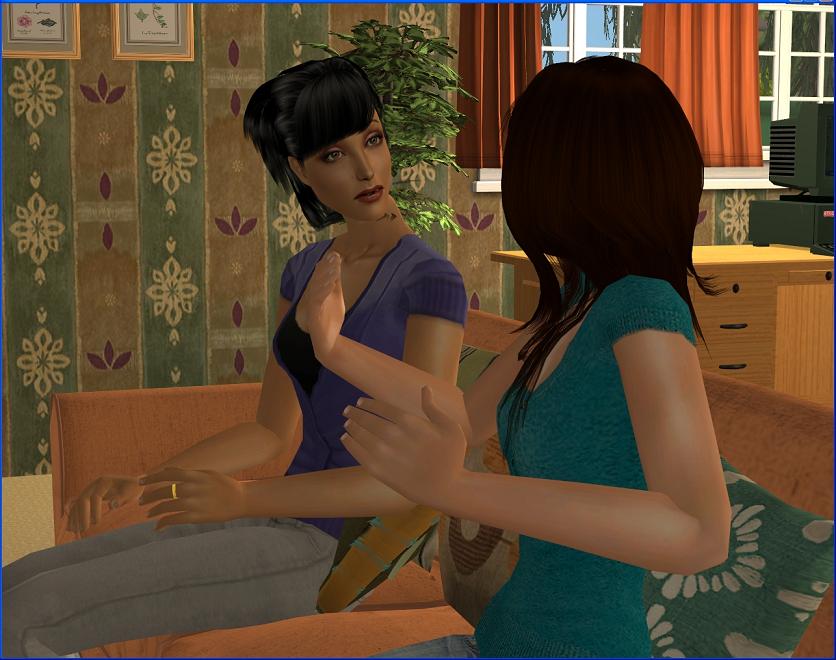 So I sat down next to her and I told her everything. It was kind of embarrassing but she's always been pretty open about that sort of stuff, so I don't think she was shocked. Or if she was, she was suppressing the urge to say so.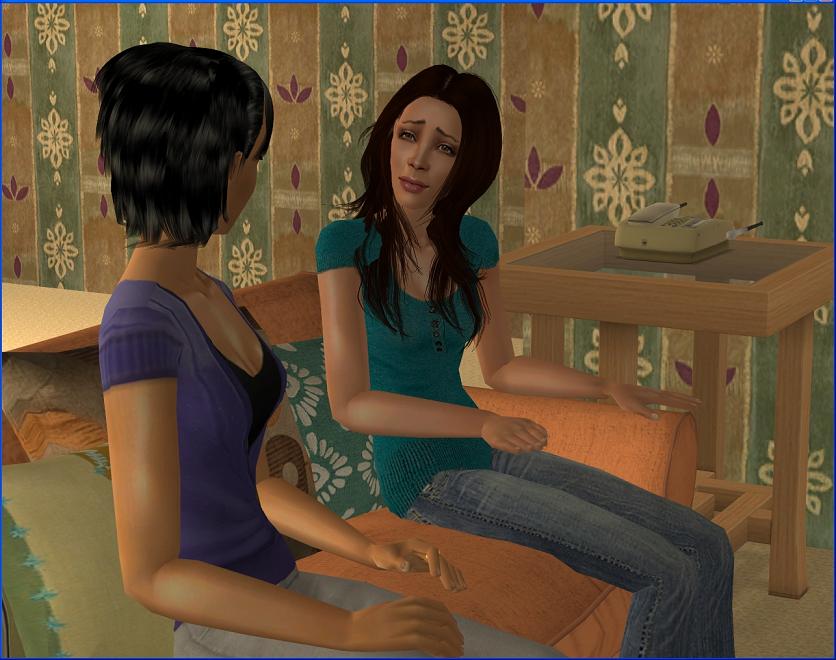 She didn't really say anything that I wasn't already thinking but it was just nice to hear that none of it made me a horrible person. Because having sex was kind of my idea and because it's me whose feelings have changed, I'm feeling a little guilty.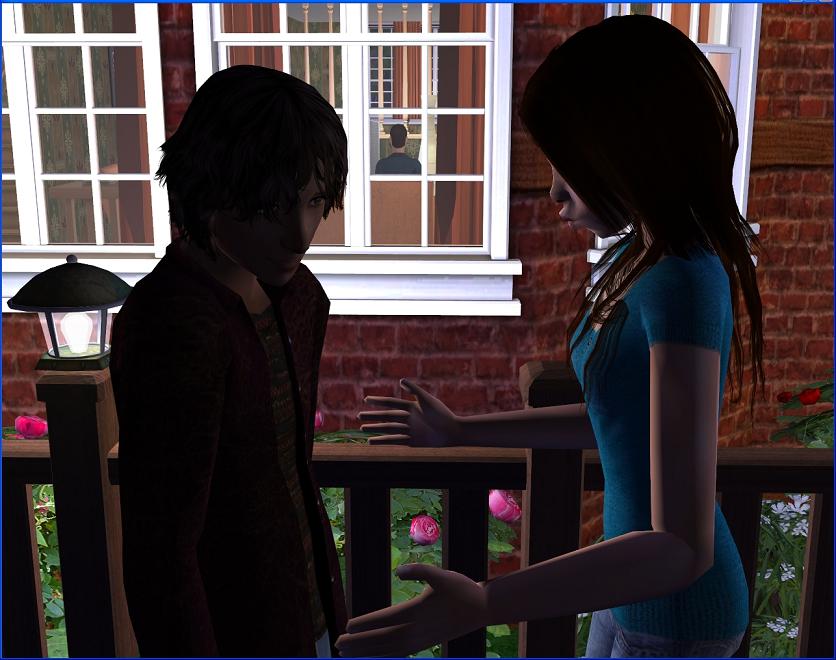 I tried to break it to him as gently as possible. I don't know how successful I was. Gentle is not really my forte. But he didn't cry, so I don't know. Maybe we did okay.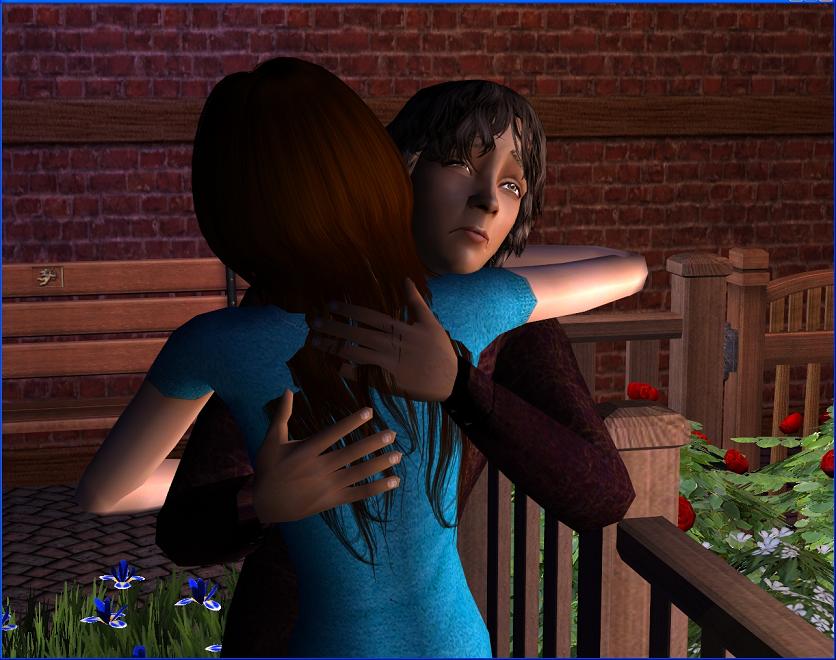 I would like it if we could stay friends but I don't know if that ever works out, so I guess we'll just see.
Random pic: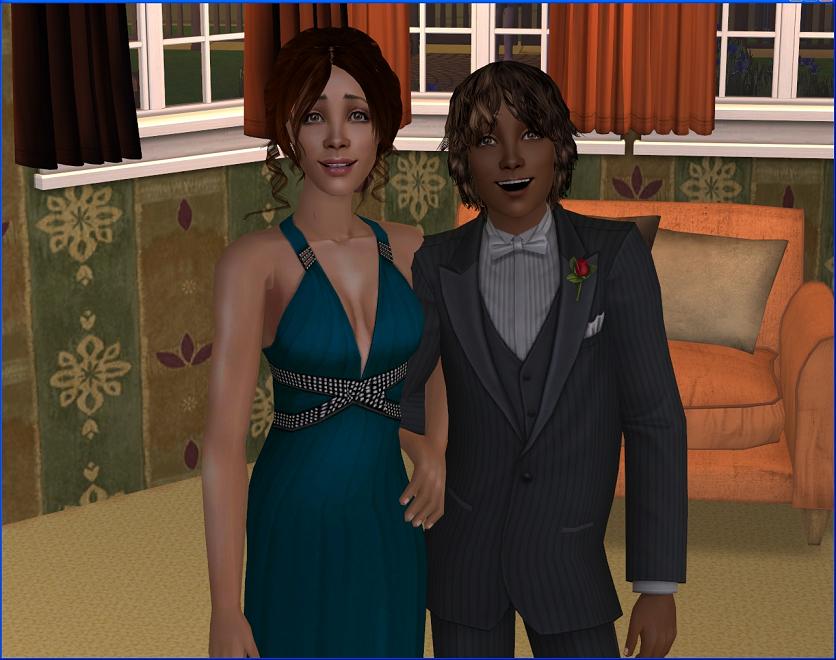 This is Josie's last update as a teen (unless you count 2019's high school update) so she gets a prom/formal pic taken. I should really do an
actual
formal when I'm not feeling so lazy!
Notes:
Title is from

The Bad Thing

by Arctic Monkeys.

Josie will start at Suffolk University in 2020 and her tuition will be a grand total of $2000 for Tate and Zelda. The Bentons are the richest family in Sullivan so this really isn't hurting them too much.
Tate rolled the Meet someone new ROS this round. He had not met Kendal or Lake, so he's completed that twice over now.

So Josie and Nick: I never thought they'd last very long, because they're complete opposites in 4/5 personality traits and their chemistry is pretty low (attraction score is 31, total is 136). Personality must be way more important than aspiration in determining attraction, because Josie and Nick are both Knowledge. I'll have to go back and read Laura's chemistry experiment with Leila and Corbin and see if she said anything about that. Anyway, Josie and Nick were rolling up lots of make out wants though and getting the woohoo thought bubble a lot, so I let them go for it. After they did the deed though, Josie did not roll one romantic want for Nick. He rolled a couple for her but there was definitely less interest on both sides. It was definitely time for them to move on to other people, I think.