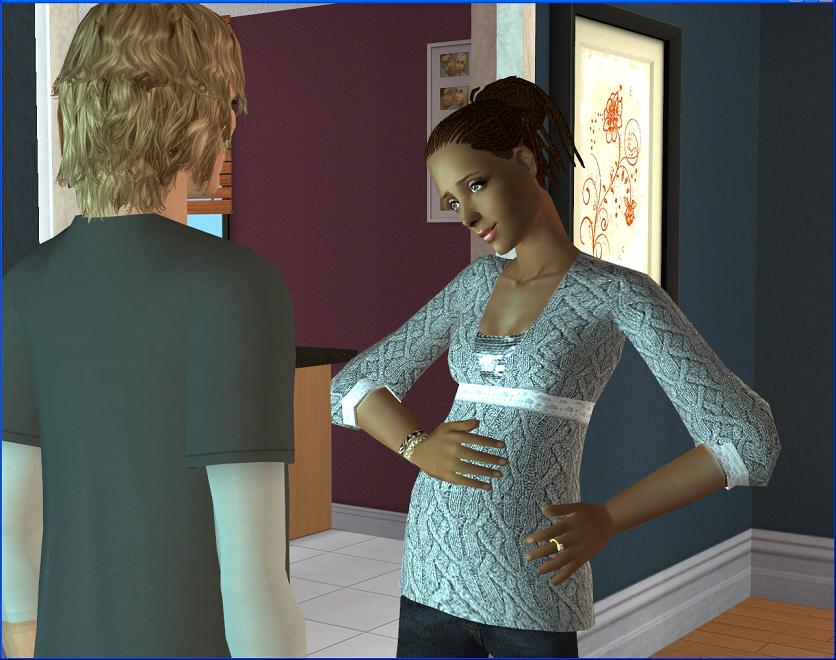 Abigail Carmody
is much more relaxed about this pregnancy than she was about
her first
. Perhaps it's merely the fact that she's not in high school this time.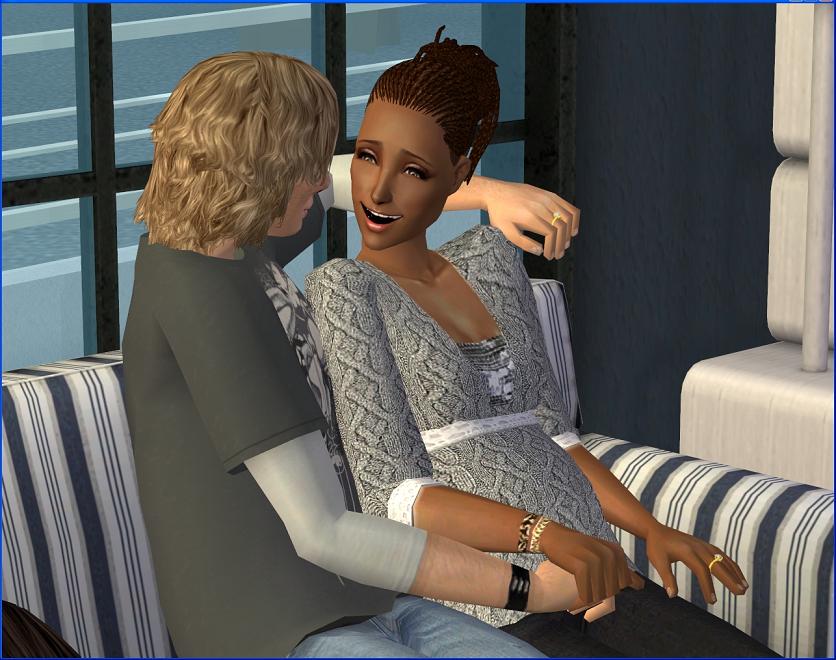 Jesse
is grateful that Abigail isn't not even feeling very tired, cranky or moody, like pregnant women can be from time to time.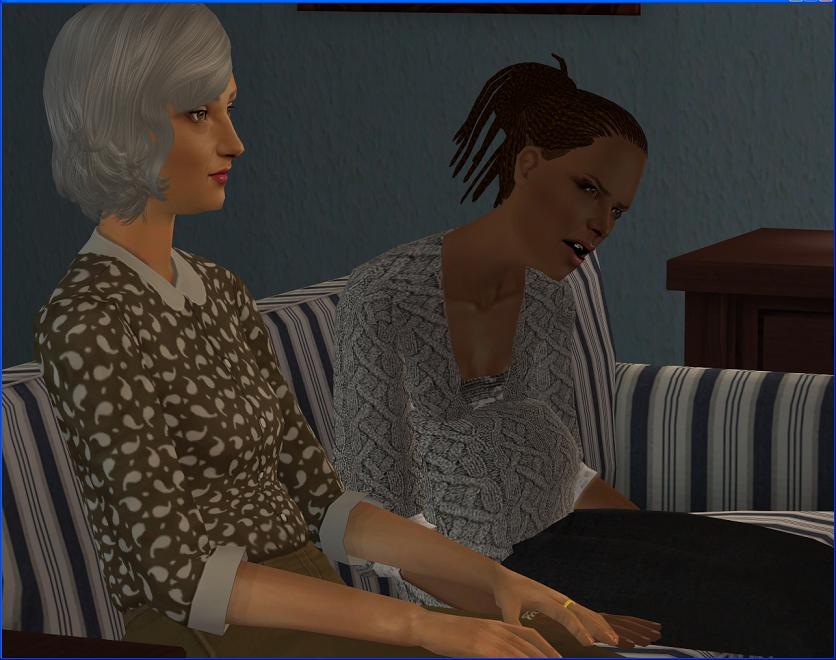 Okay, well, she gets a
little
cranky! Sometimes. It'll all be over soon - in Summer 2019, to be exact!
Back in Sullivan, it's time for the Moretti twins to celebrate their first birthdays!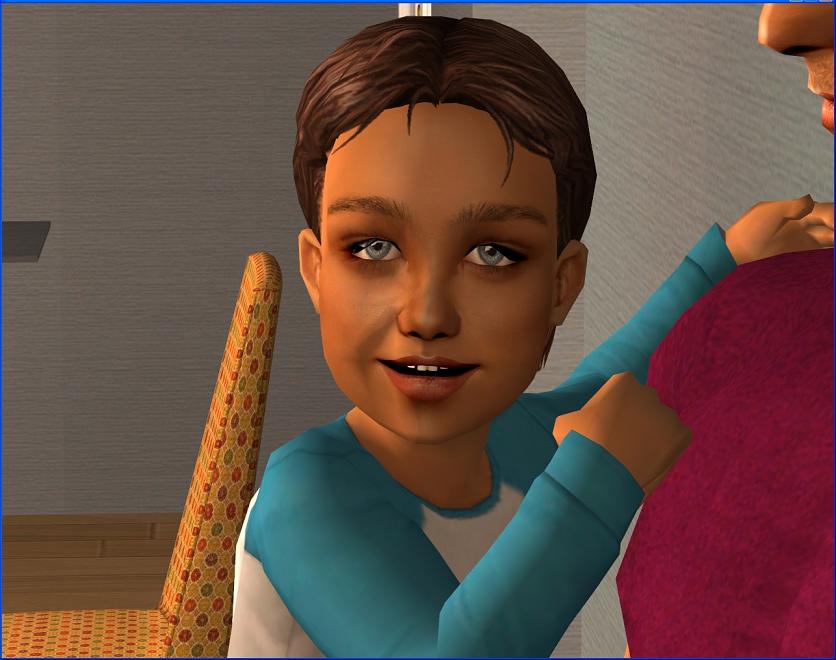 Here's
Anthony
...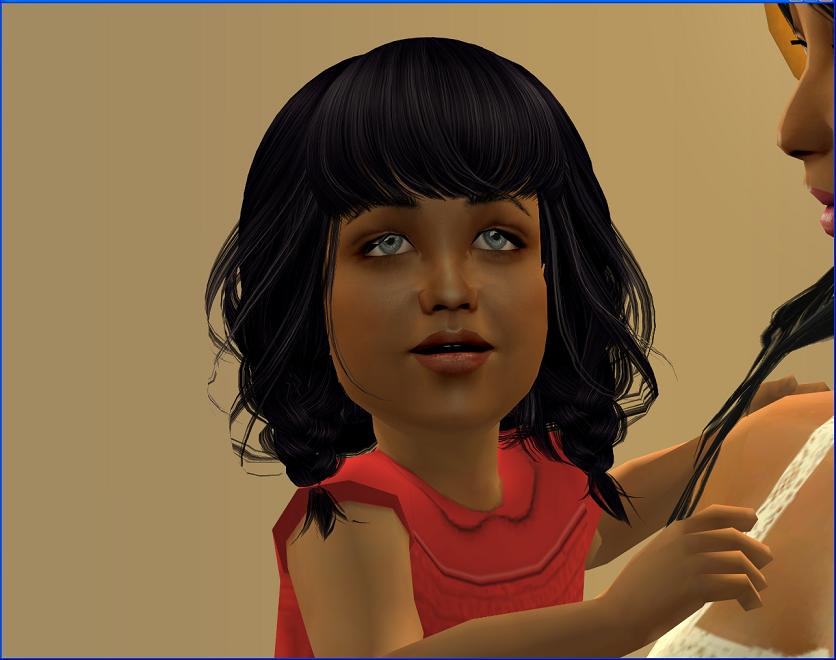 ...and here's
Veronica
.
We don't know anything about their mother
Cara
before she moved to Sullivan at age 24 but here's a toddler picture of their dad,
Caleb
, just so we can compare.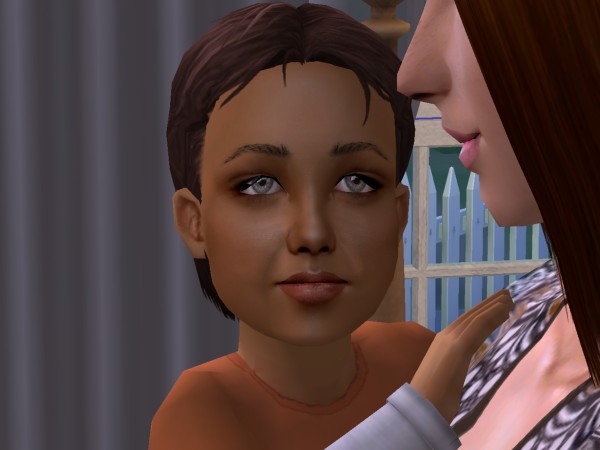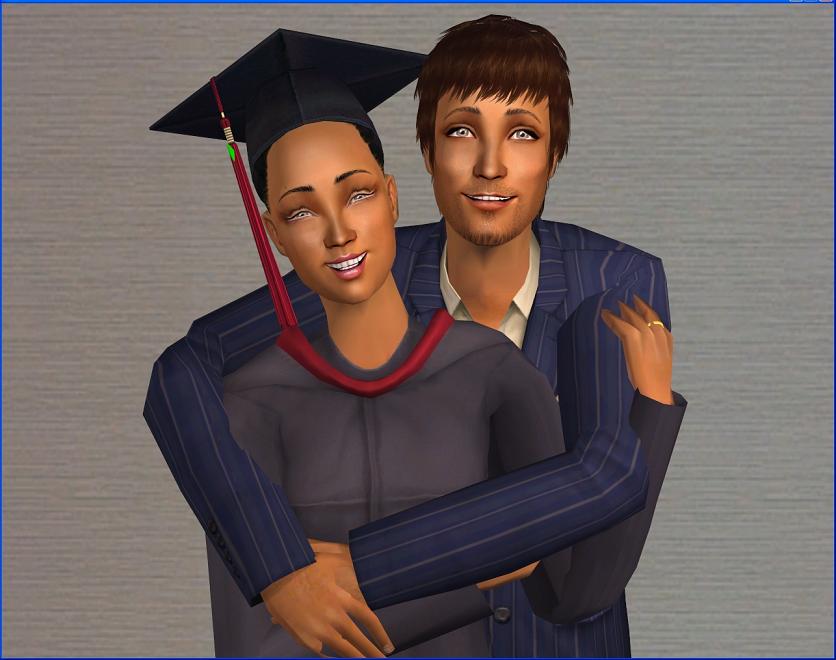 And there is
more
cause for celebration at the Moretti house this spring because Cara has finally graduated from her correspondence degree program. She majored in Biology and earned a 3.7 GPA.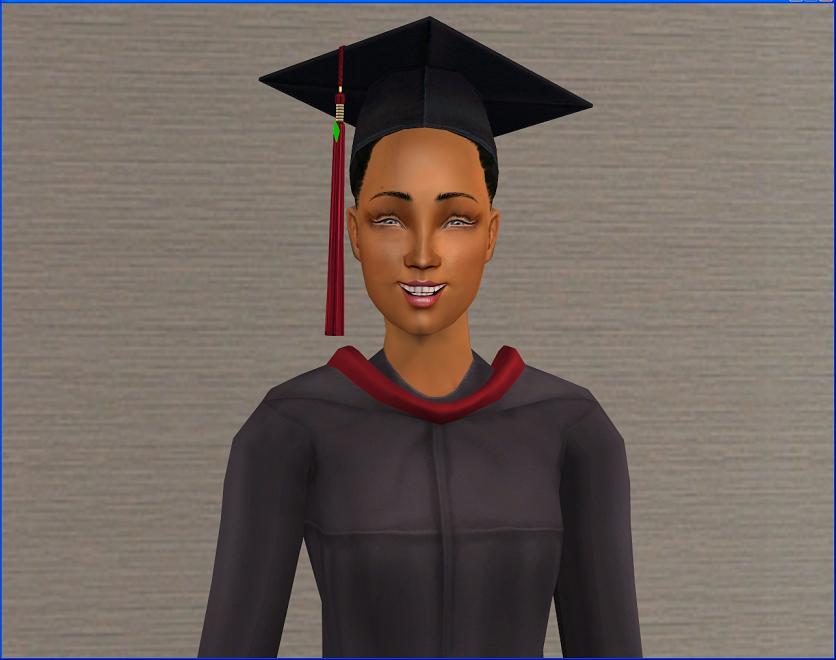 She's working in Science as a Test Subject right now but hopes to begin working in medicine within the next couple of years.
Random pic: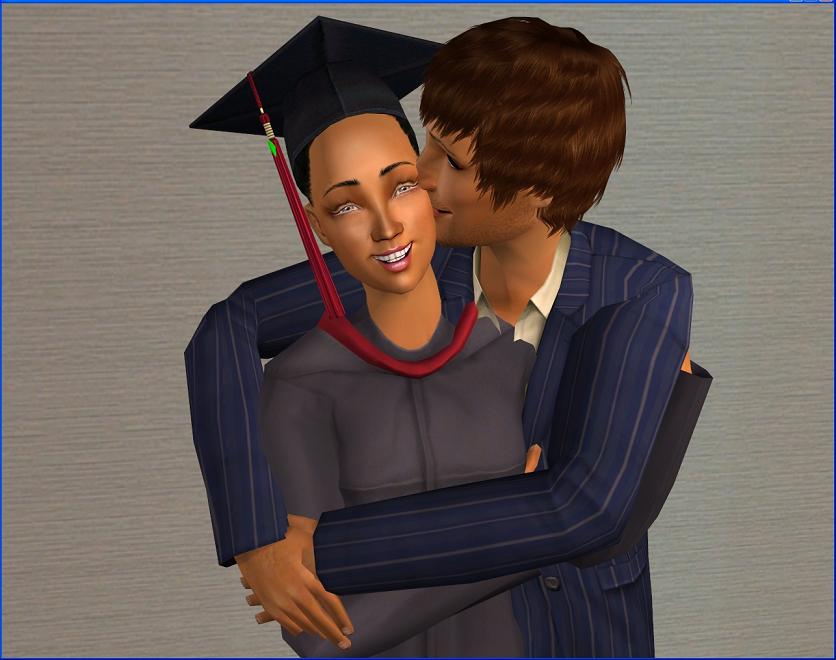 Caleb likes to "ruin" my poses because he always turns his head towards Cara at the last minute. Freezer Clock and the "Look at Me" hack were created especially for him! But the blooper pics always turn out cute anyway, like how he looks like he's nibbling her ear here. I love these two, they're so adorable!
Notes:
Anthony is like a Caleb clone, isn't he? Caleb is like a clone of his own dad, so it seems fitting. Anyway, I can't see anything of Cara in him at all. It's also more evidence of my poor perception of colour, because when they were born, I thought both kids had black hair. Veronica has some of Cara's features. Veronica has a flatter nose than her brother, which must be Cara's. Caleb has quite the schnozz on him (which, if you're interested, comes from his great-grandfather Vincenzo). I think she's also got Cara's mouth. Amelia is pretty much a female version of her brothers, so if Veronica had Caleb's mouth, it should look like that but Veronica's lips are much fuller.

Just in case anyone is wondering, when I put my Sims through the correspondence course (Cara is the second graduate), I just roll for their GPA. My file only has 3.5-4.0 in it, because I figure correspondence students are the highly motivated type.