Round 23: Spring 2017
last update
/next update/Claudia and Victoria's next update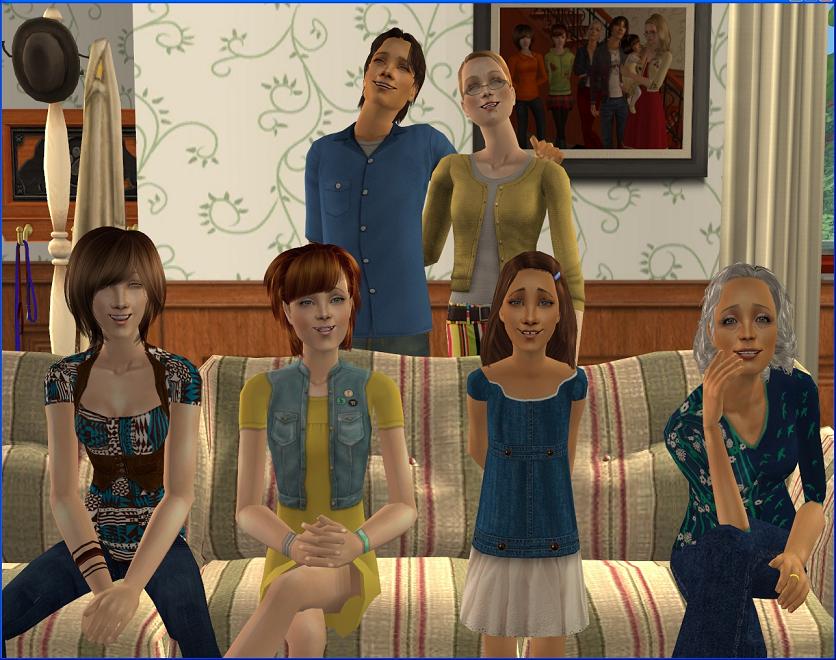 Narrated by Claudia Kirby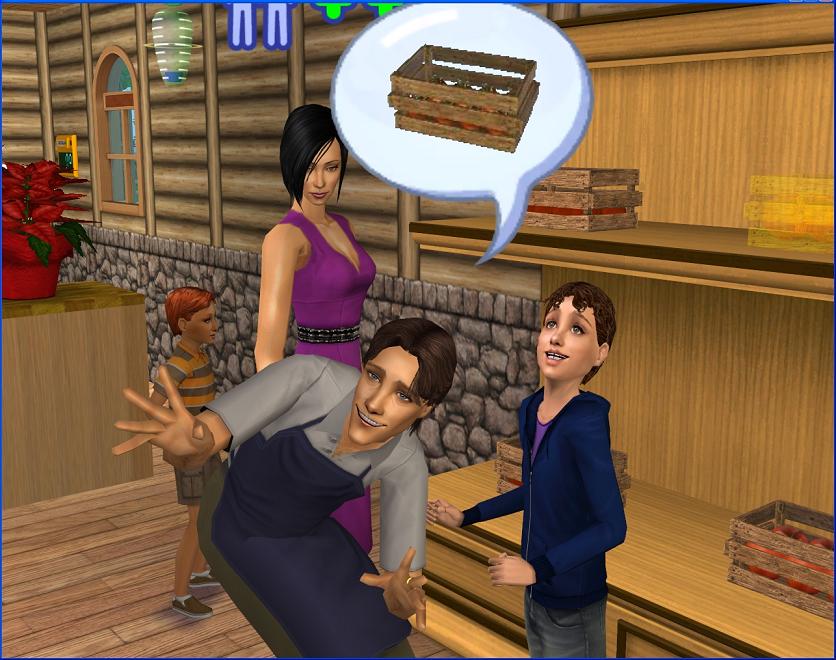 I cannot
wait
to take over the market and farm after college. I don't think there'll be anything better than growing your own crops and knowing that people all over the town are using them in their homes.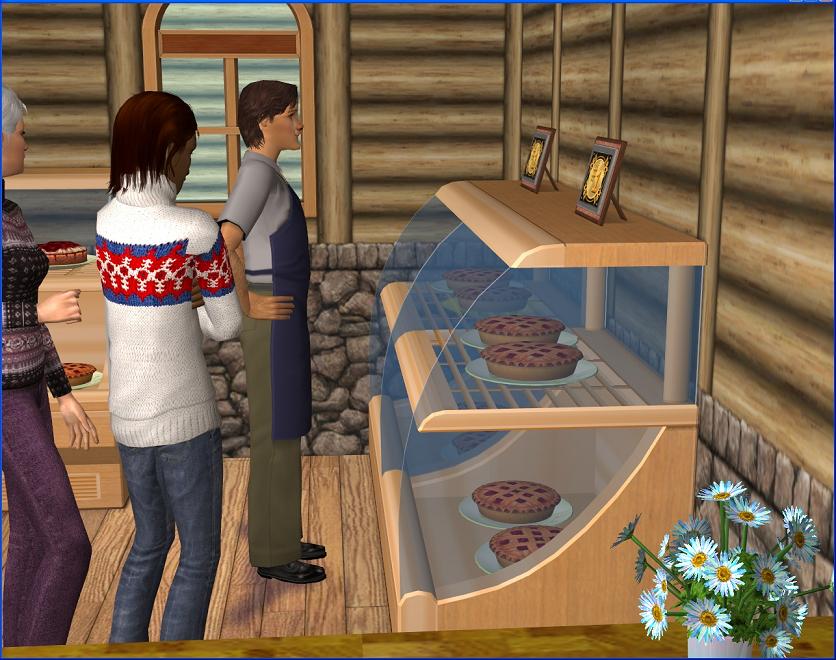 The business side of it won't even be that much work. Kirby Market is one of the most successful businesses in Sullivan and it's even won two Best of the Best awards.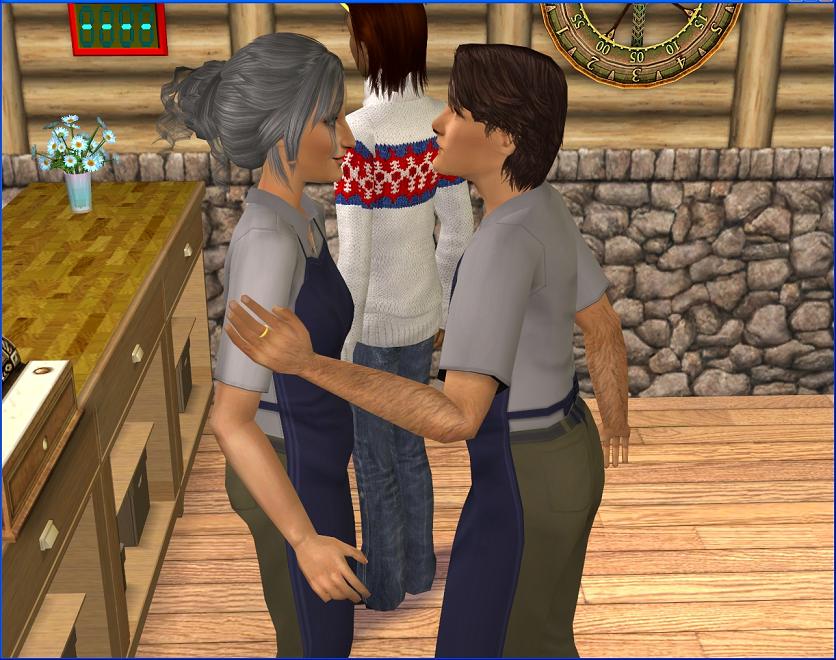 I haven't had a chance to work there yet. Dad has
Arianna
to help out and Victoria and I have both been really busy applying to university.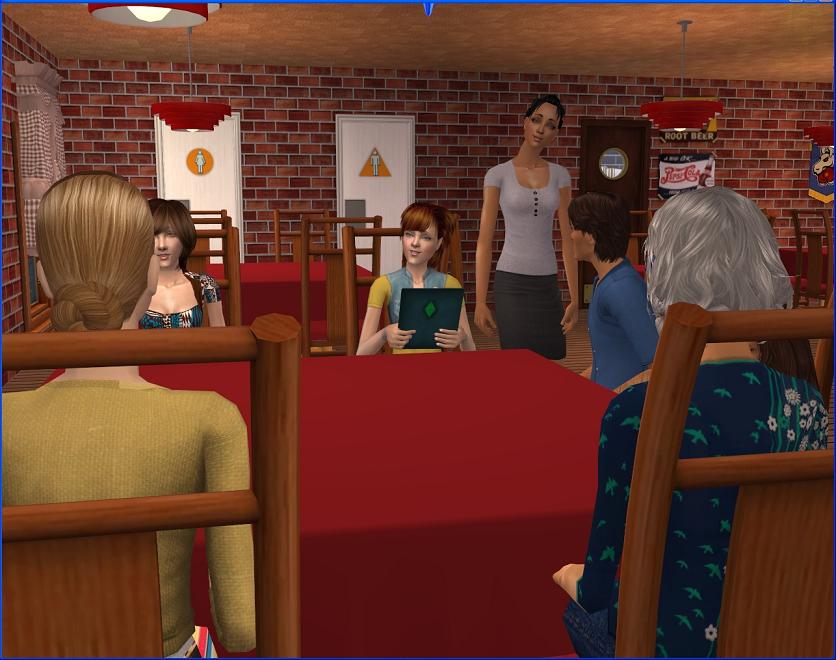 It all paid off though, because we both got in! Dad said he was so proud of us so he took us out for dinner at
Uncle Tate
's restaurant. You'd think Uncle Tate would let his own brother eat for free but Dad had quite the hefty bill to pay at the end of the night!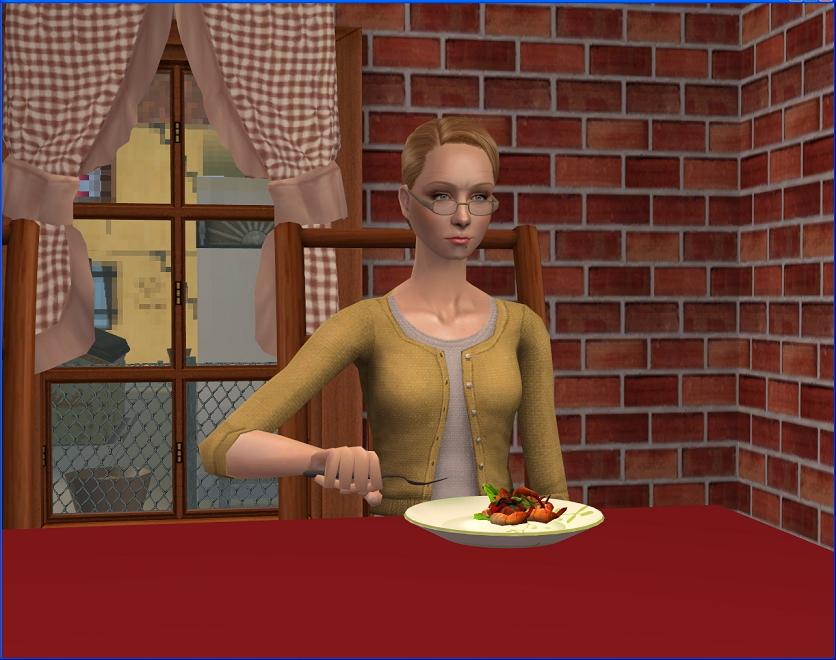 Mum was really quiet all night. She didn't say anything until later but she's getting all weepy about Victoria and I leaving for college. I'm not looking forward to the scene on the day we actually leave! I think there'll be tears.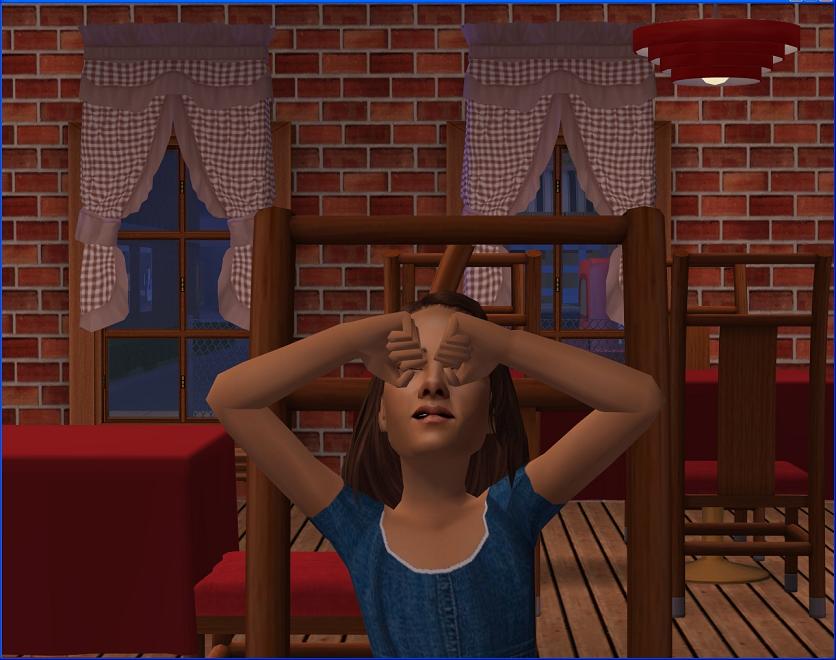 We ended up leaving as soon as we finished eating, because Rebecca was exhausted and was getting whiny.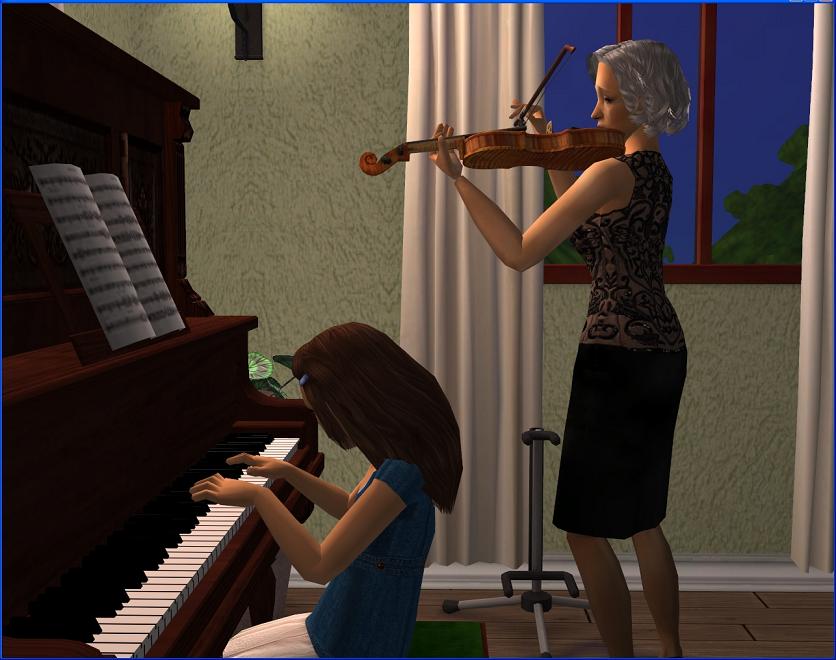 Grandma must be working her too hard. Rebecca is pretty awesome at the piano now though, on the plus side. It used to be just noise when she'd play but now it sounds like actual music!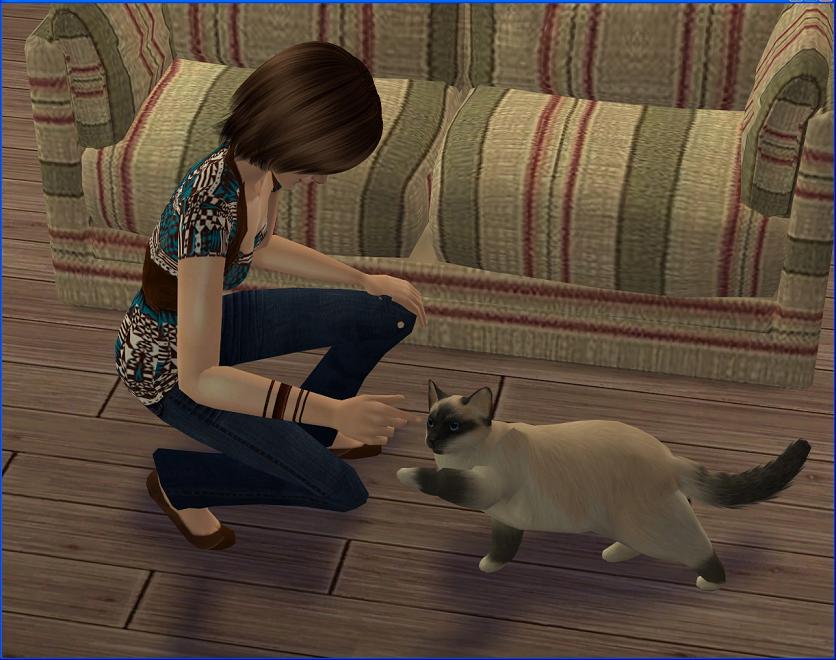 My life so sucks right now. I'm so sick of being single. I know I'm only 16 but it seriously feels like I'm going to end up as a crazy cat lady or something!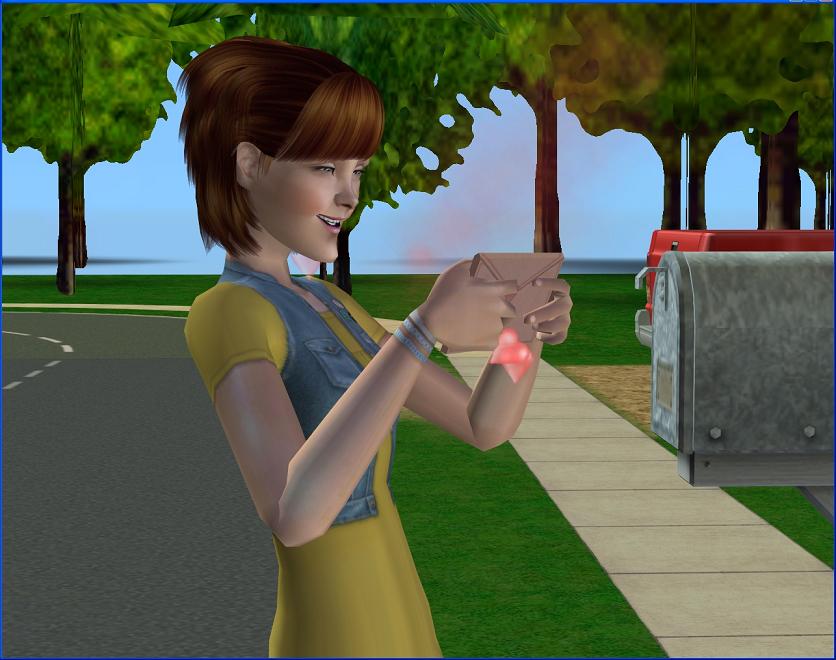 Meanwhile, I get to watch Victoria get countless love notes from Finn.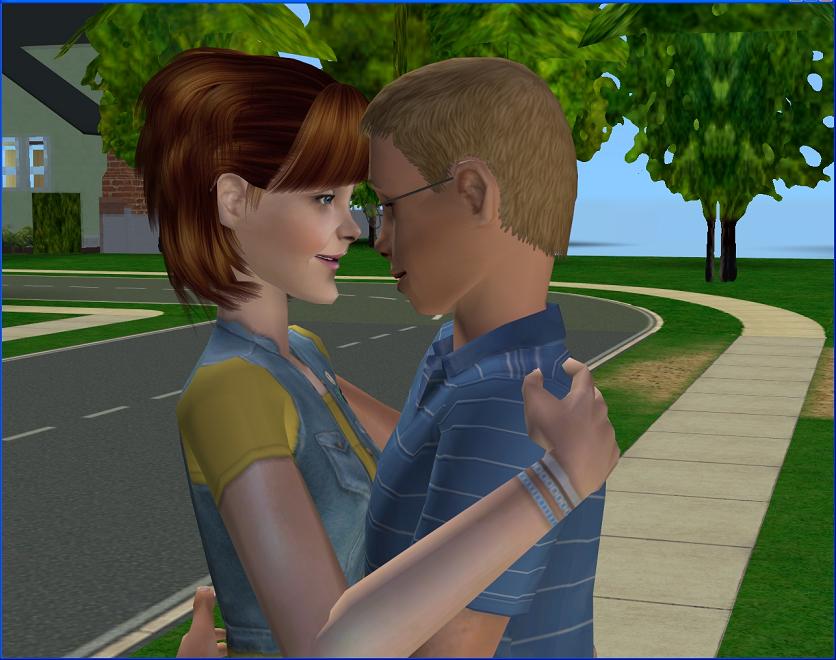 It's not that I resent her for it or that I'm jealous. Well, I am jealous but not because I want Finn for myself. I just want
somebody
for myself.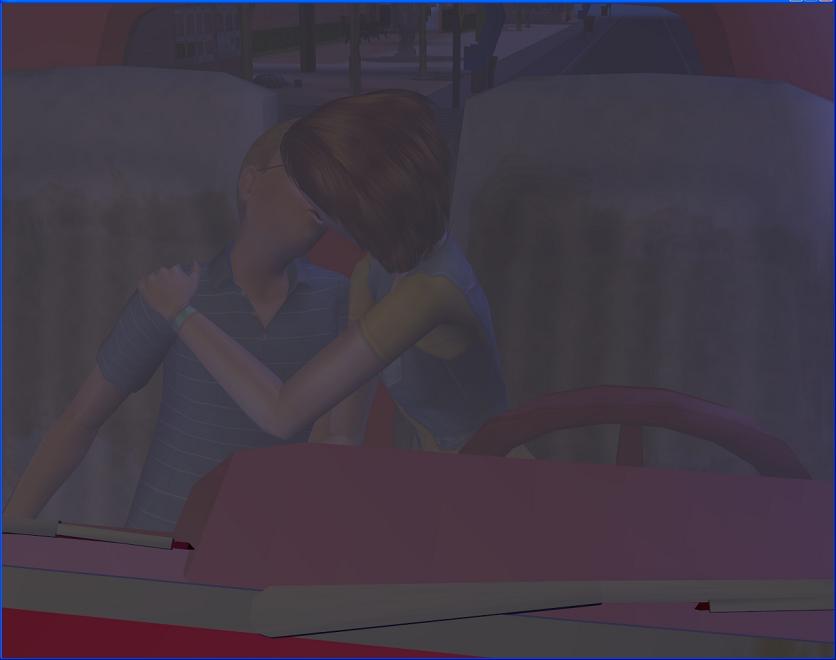 They're very serious now - if Dad only knew what they do in his truck! I don't think he'd be so quick to lend it to either of us.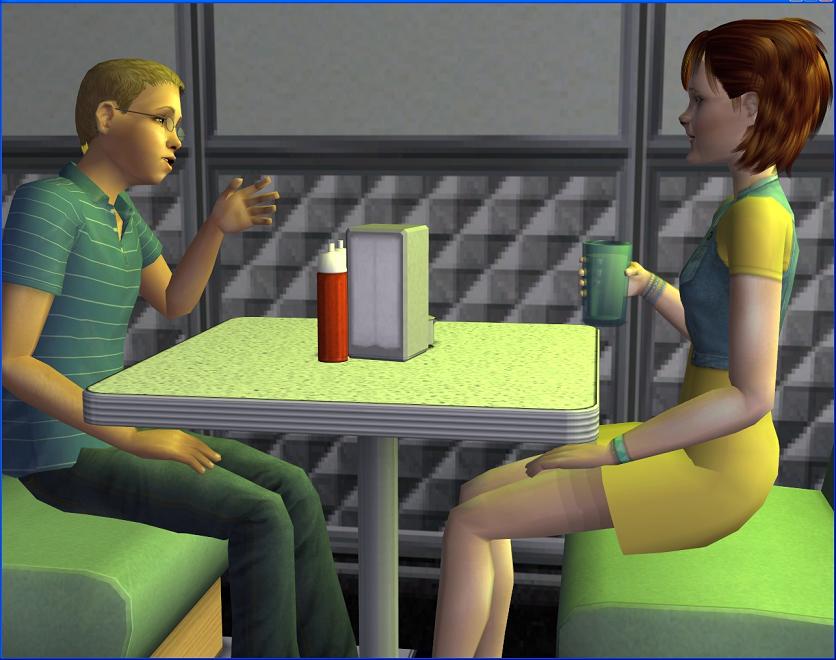 Finn even wants to get a house on campus, instead of living in the dorms. I hope they don't, because that'll leave me stuck in the dorms with
Jacob
. It'd be weird, just us two alone in the dorm together.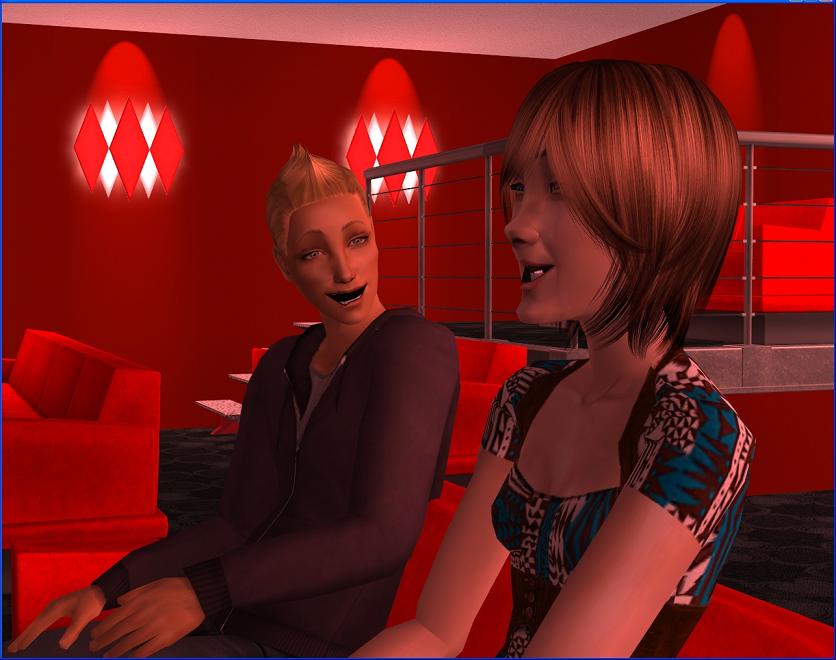 Anyway, so I've started dating someone but it's not really very serious. His name is Amar, and we met when Victoria was trying to scope out boys for me at the mall a couple of years ago.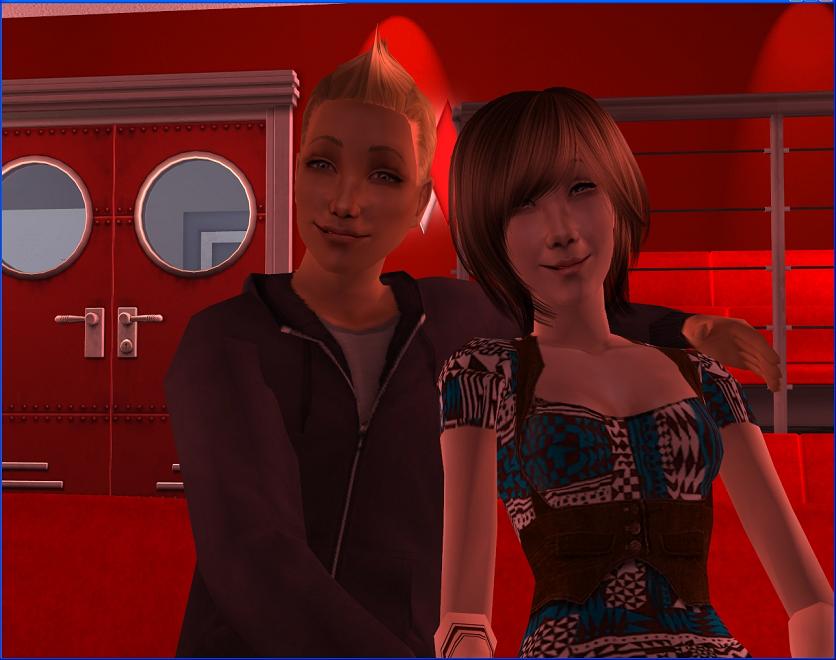 She wanted me to go out with Amar and I ended up going off with that sleazy Elmer instead. Amar is pretty nice though.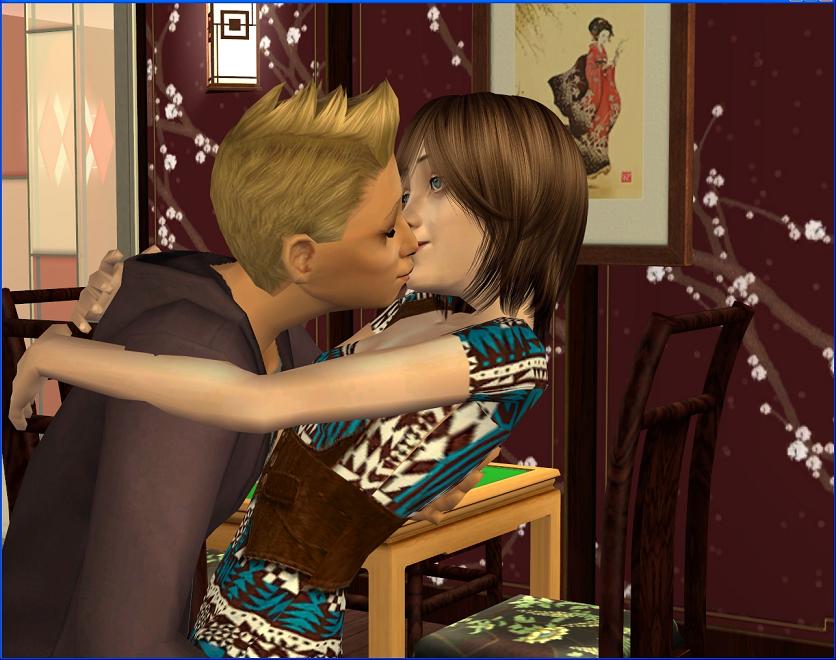 Not really a great kisser at first - he hit my chin more often than not.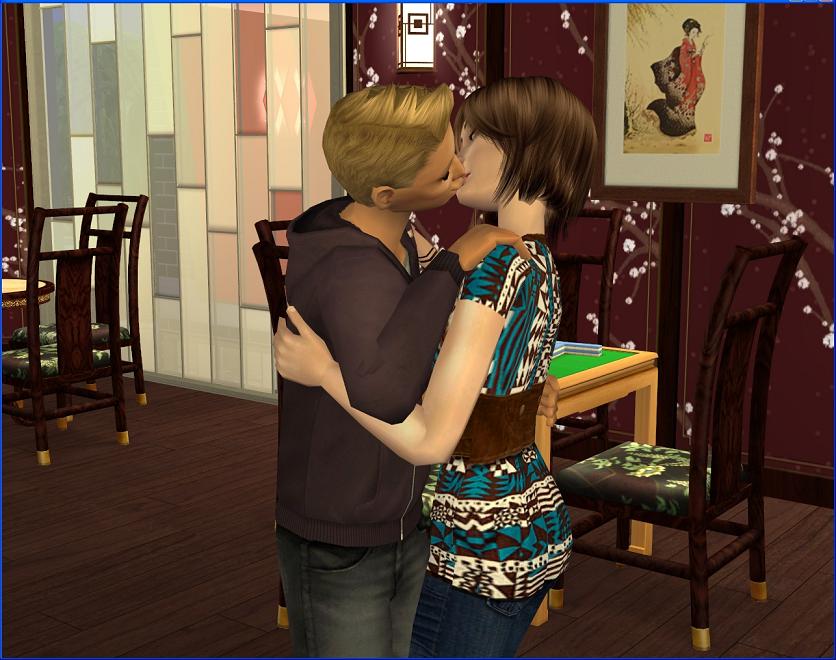 But he's better now.
We have heaps of fun together...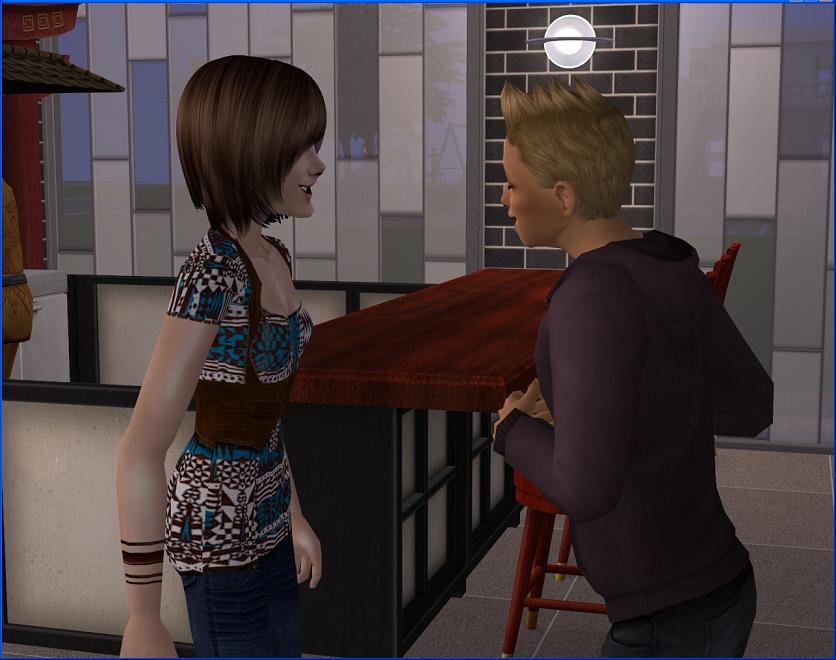 ...and he's really easy to talk to.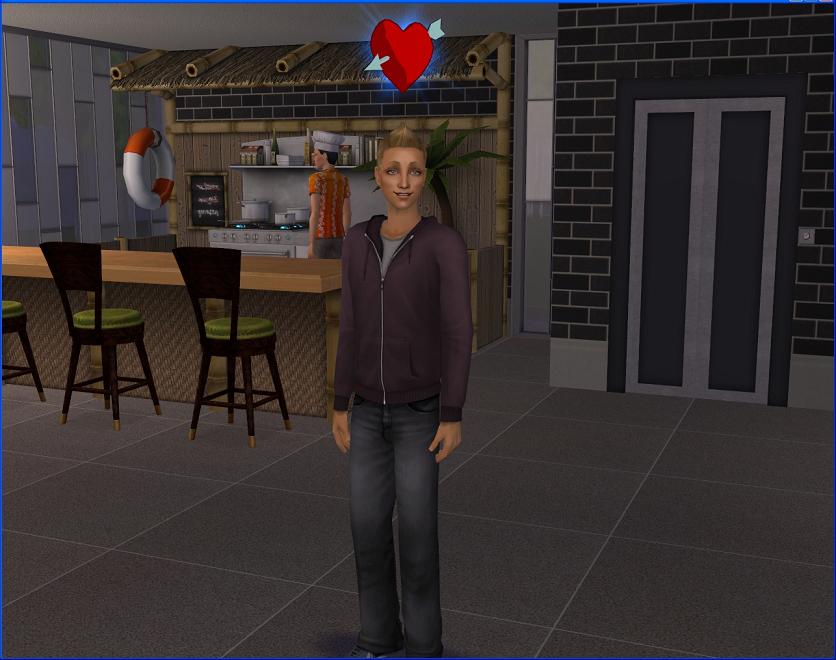 I can just tell that he feels much more strongly about me than I do about him and I'm not really sure what I should do about it.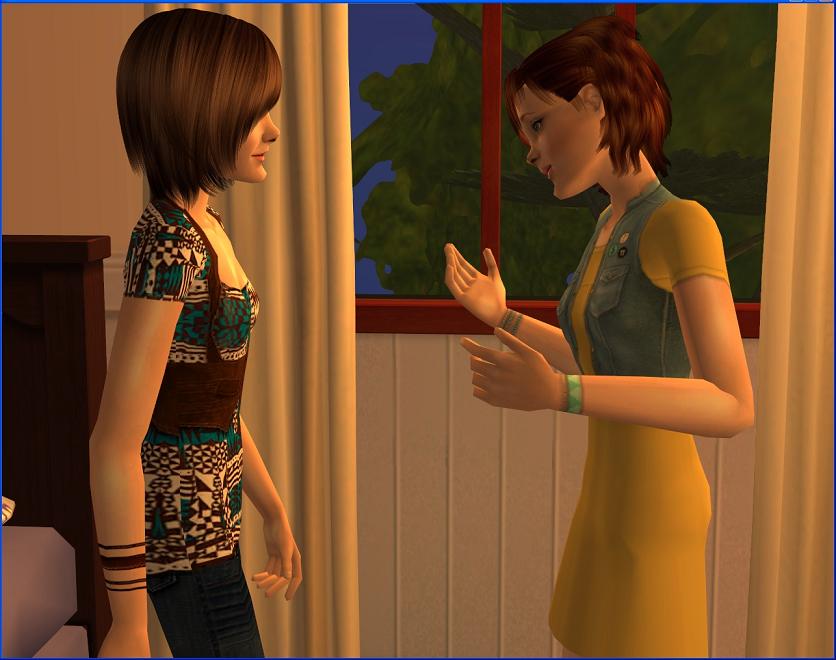 Victoria thinks I should end it: that if it was really right, I'd know. I don't know if I believe that though. Don't these things ever take time to develop? Not everyone falls in love at first sight.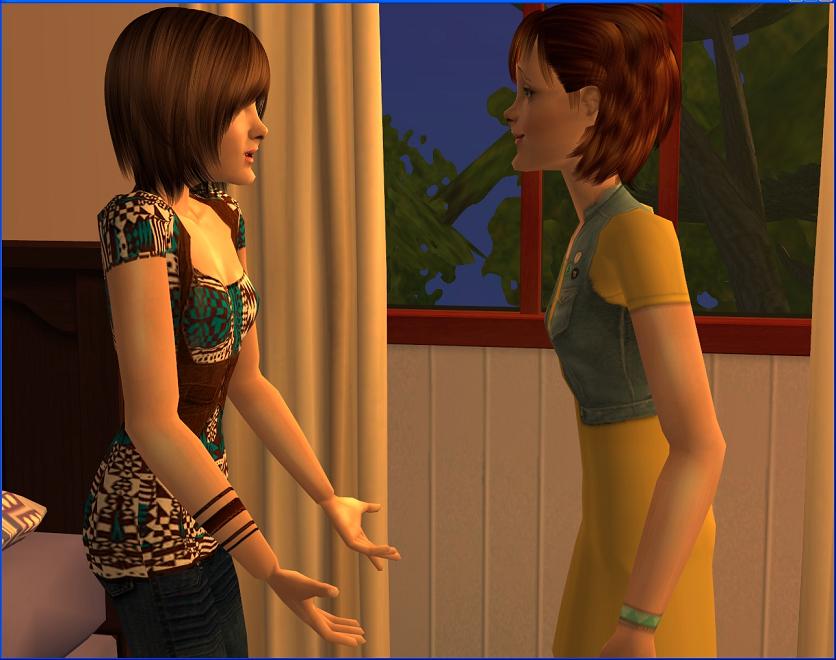 Besides, does she really expect me to be a boyfriendless loser just because I'm not sure if Amar is completely perfect for me? I've had enough of that!
Random pics: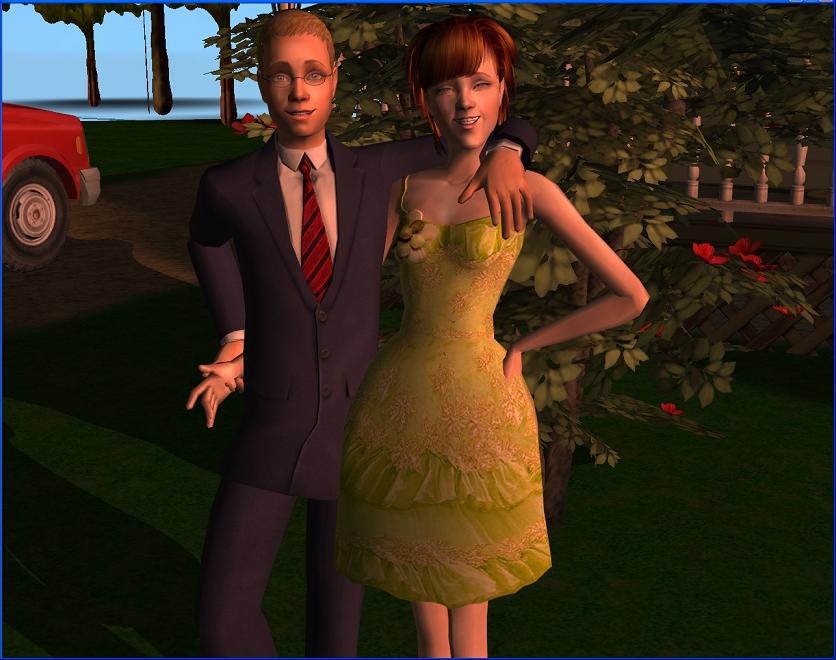 OK, so I was too lazy to do an actual formal/prom thing but I'm doing pictures anyway, because I've got new pose boxes. And because I kind of think Victoria is rocking the chartreuse. It must be a good colour for redheads - I remember Nicole Kidman looking really amazing in a dress the same colour once. I need to find more stuff in that colour for her, because I don't think I have much.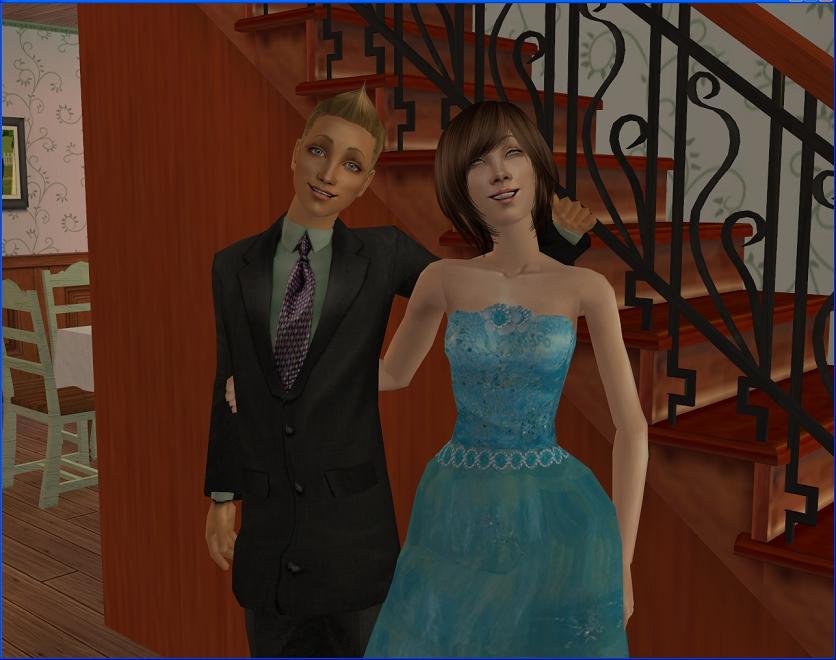 I wish I could have done Amar and Claudia's picture outside at sunset but it started raining! :( So they're in the living room instead.
Notes:
Title is from

Electric Feel

by MGMT.

Amar is in love with Claudia, she's only got a crush on him. He rolls nothing but romantic wants for her on dates and she mostly rolls platonic wants or wants that have nothing to do with Amar at all. So Claudia sees him as a Mr. Right Now, rather than a Mr. Right. At least right now she does, anyway. ;) I'm going to age up Amar once the twins go off to college and see what happens. I'll age up Elmer as well - he's been creeping out my teen girls long enough! I'm not sure if I'll send them to college but they'll get to leave their teen years behind, at the very least!

Oh, and he's kissing her chin in that picture because Claudia and Victoria (and Finn) are all slightly taller than the default. I forgot about that until I saw the picture, post play session!

As I mentioned, both Claudia and Victoria both got into college. Claudia got 5 scholarships, Victoria got 4. I'm not sure how Victoria will do at college. She's not particularly skilled in anything but creativity and rarely rolls up the want to skill. So it'll be interesting to see if that changes at all. Both girls will start in 2019, which is not as far away as it seems, considering we're moving onto 2018 tomorrow!