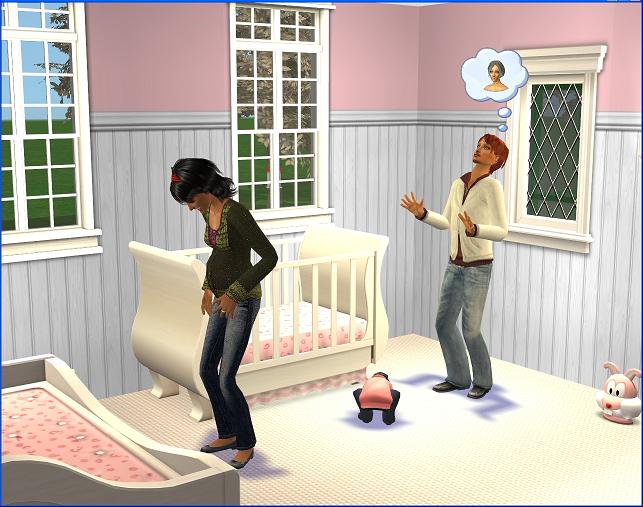 It's finally time to meet the newest member of the Lachance family!
Liam
is the only other adult around and at this point, he's wishing
Arianna
was around to help
Tatiana
out.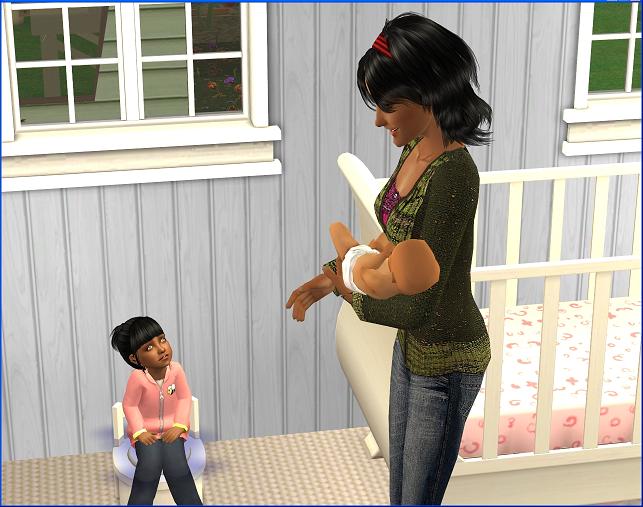 But they get through it and Tatiana gives birth to a baby boy,
Edward Thomas
!
Audrey
seems only just slightly curious about her new little brother.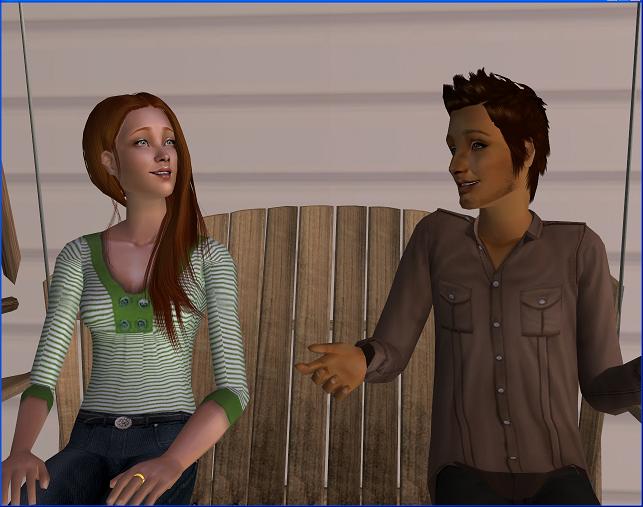 The big day has finally arrived for
James
and
Madelyn
- today is the day their new son is arriving!
They're sitting on the porch when the van pulls up, so they're both able to catch a glimpse of
Connor
's smiling face before the social worker even approaches the front yard.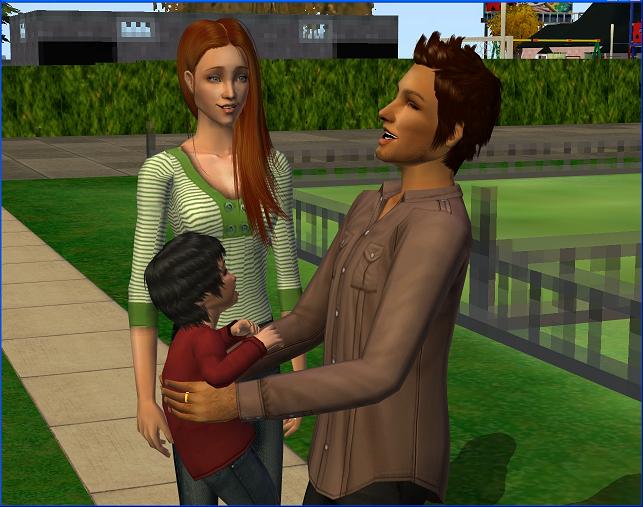 James was a little dubious about welcoming a third child into the family but Connor wins him over immediately!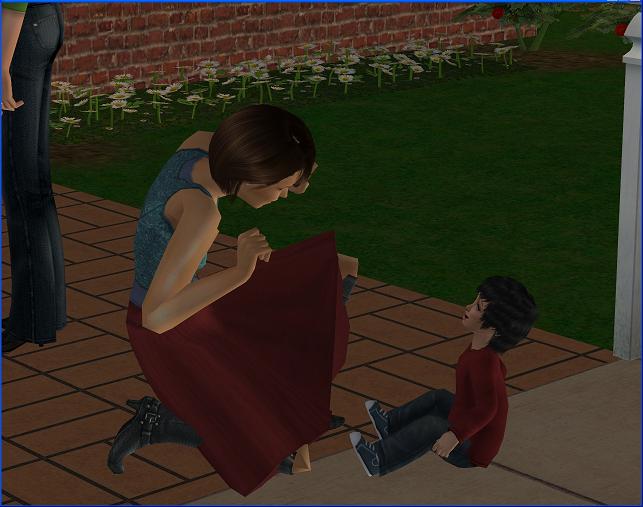 Aunt
Naomi
happens to be walking by and is the first member of the extended family to meet Connor.
Notes:
Yay boys! I think I'm about even now. Connor is a downloaded Sim aged down and thrown into the adoption pool. I can't remember what he looks like at any other age stages but I'm looking forward to finding out!

Edward, if you were wondering, has black hair and brown eyes, like

Dominic

(Audrey has grey eyes).