Round 21: Autumn 2013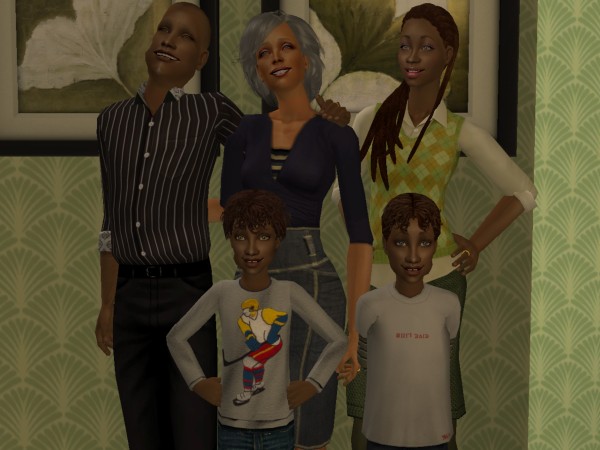 Narrated by Kendal Clarke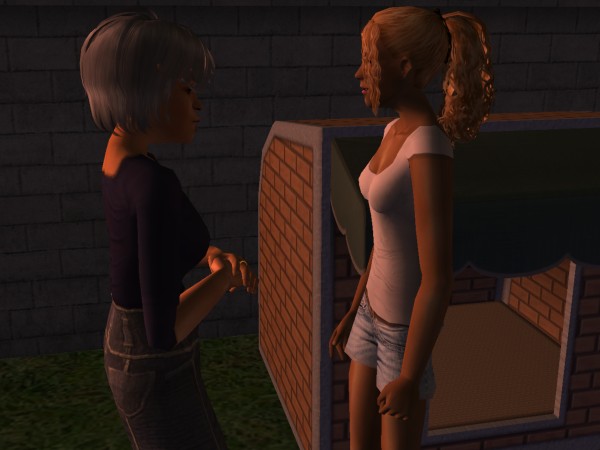 Georgette recently managed to claw her way back up to the top at the law firm. Her superiors were really impressed with her dedication to mentoring the younger employees. They tend to get overloaded with the extra work no one else wants to do and Georgette is always willing to help them in her own time at home. It's nice to see her going off to work happy again.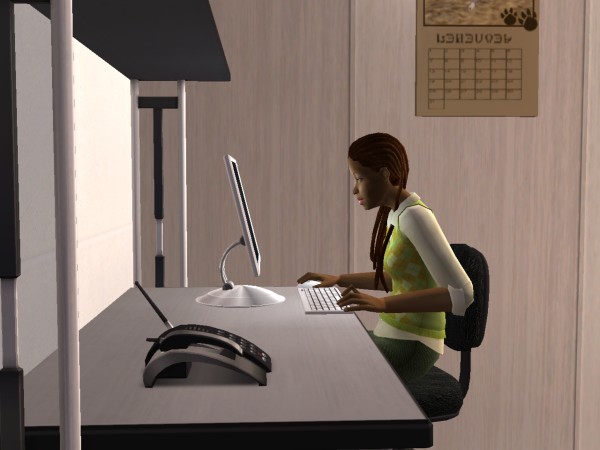 I'm not so happy at work. I have to stay back and work late to meet deadlines and I'm just hating every minute of it lately.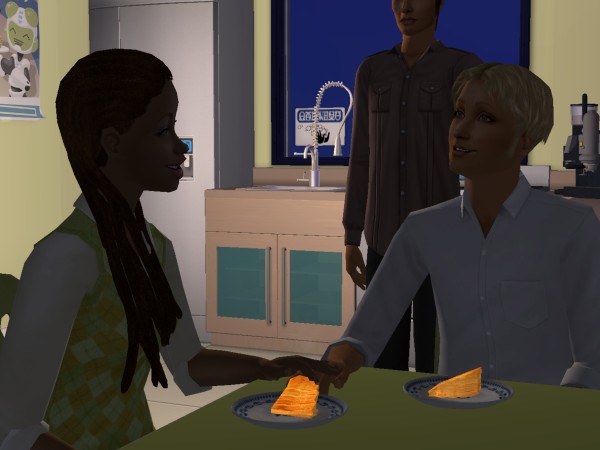 Almost every minute anyway. At the very least, the job means I can see Lake every day. He's my one bright spot in my otherwise dreary days. Or nights, as it tends to be recently.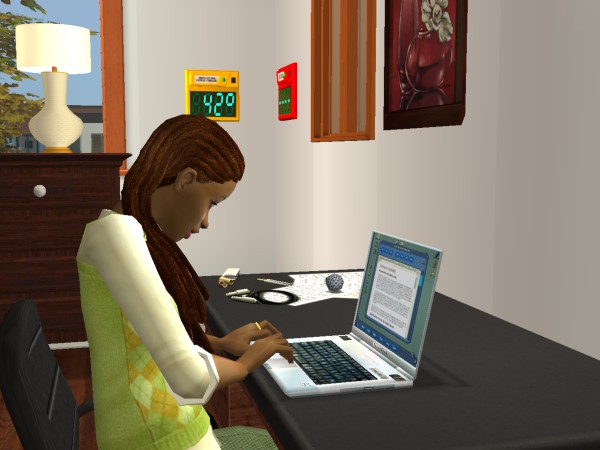 It's really wearing on me because I'm having to bring work home with me now. Right before leaving work one afternoon, my boss dropped an assignment on my desk and said he needed it in 24 hours or I'd be demoted.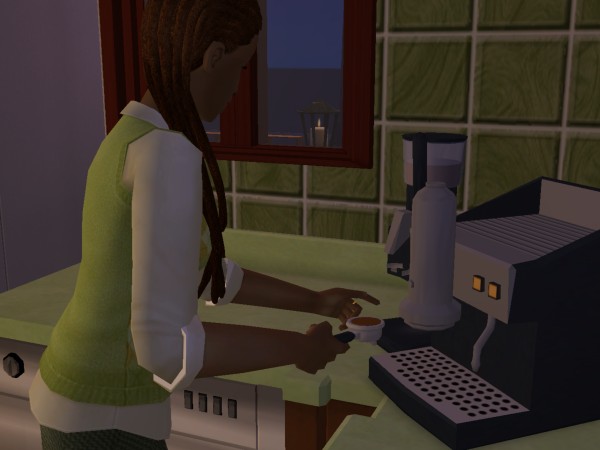 I was up all night, running on caffeine. I got no sleep at all.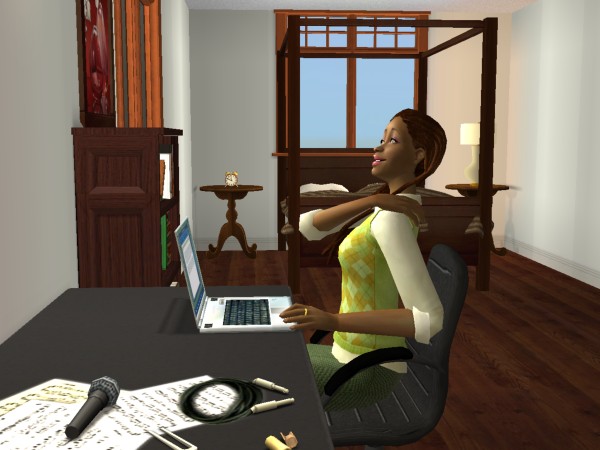 I had a vacation day the next day (some vacation - I spent it working!) and I got the article finished with 5 hours to spare and e-mailed it to my boss.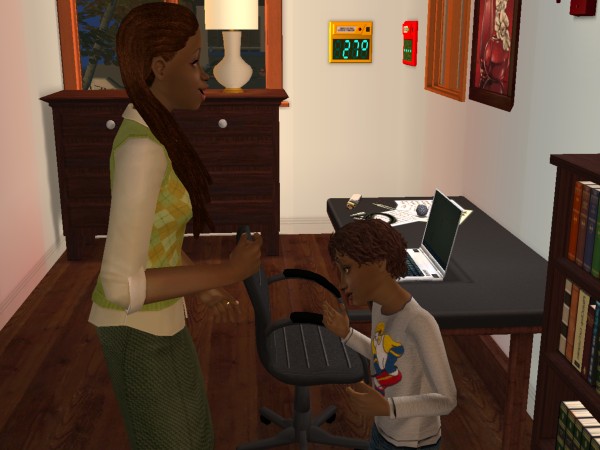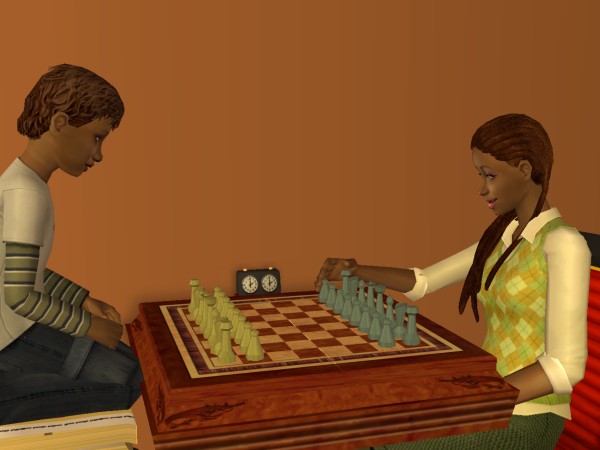 After that was over, I made sure I spent some quality time alone with Calvin and Troy. I feel like I've been seeing them less and less and I hate that.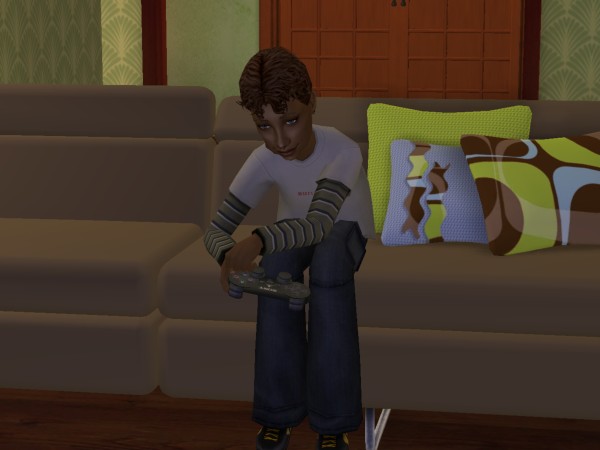 I certainly found out something very interesting when I was talking to Calvin! Apparently, Troy hasn't been doing his homework. He just throws it on the floor, leaves it there and goes to play video games.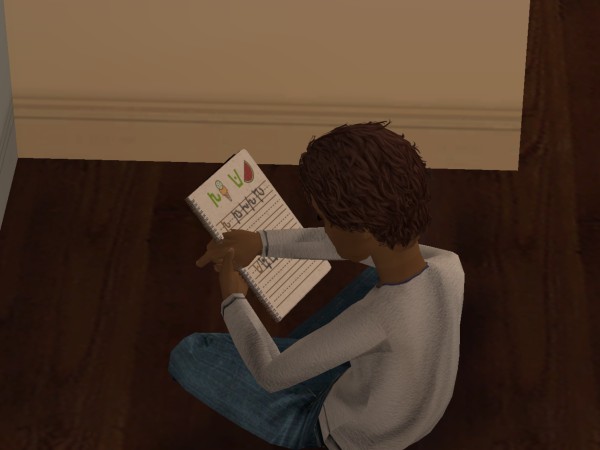 Calvin has been doing it for him, because he's so afraid his brother will get an F. I'm going to need to talk to Troy about that now - that's not how I raised him! And maybe I should take away that Playstation too!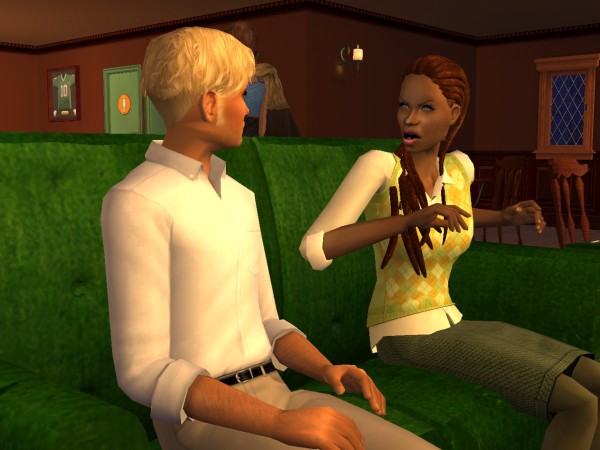 I had a lot to unload on poor Lake when we next went out to dinner, mostly about work. He asked me if I hated it so much, why didn't I just quit?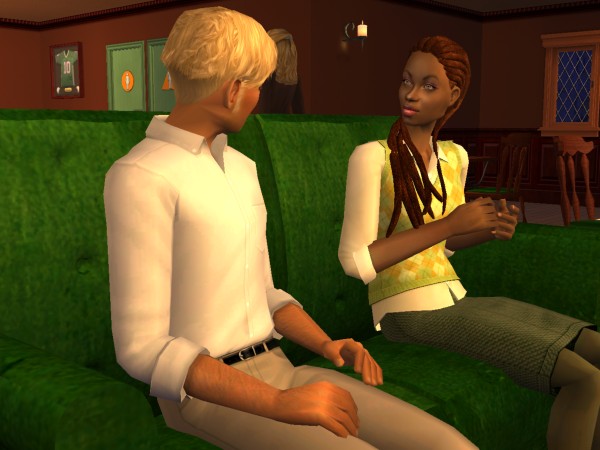 You know, why don't I just quit? I do hate it and writing has never been a passion of mine anyway. I guess I just have to figure out what my passion really is.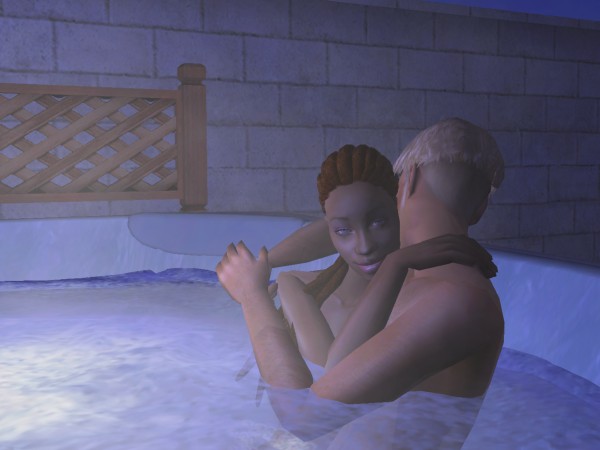 Lately, I've been thinking a lot about our relationship. As I've grown older, my family has become more and more important to me and I would really like Lake to be a part of that family.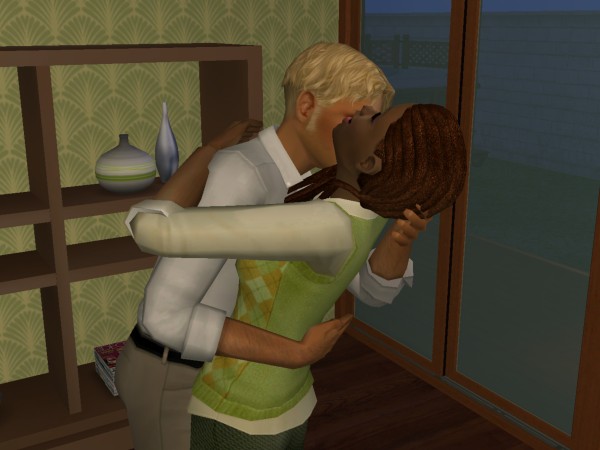 I know he loves me as much as I love him but I wonder if he's ever thought about getting married. I never notice until I start thinking about stuff like this but he's a lot older than me. Would he even want to do that all over again?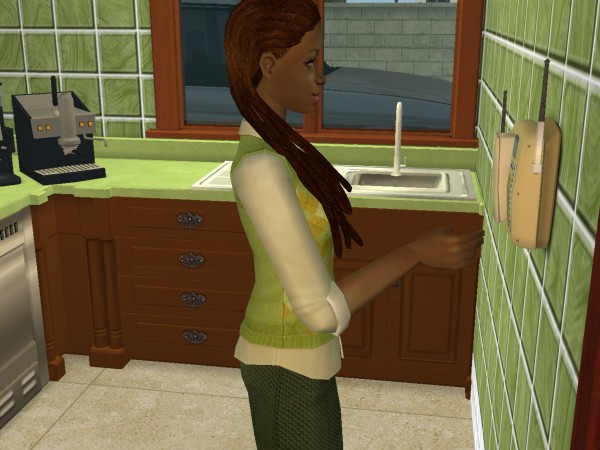 On the job front...well, I quit. I felt relief as soon as I hung up the phone but also a sense of dread. I didn't really know what I wanted to do instead. I'd love to go into science or teaching but I don't have a degree.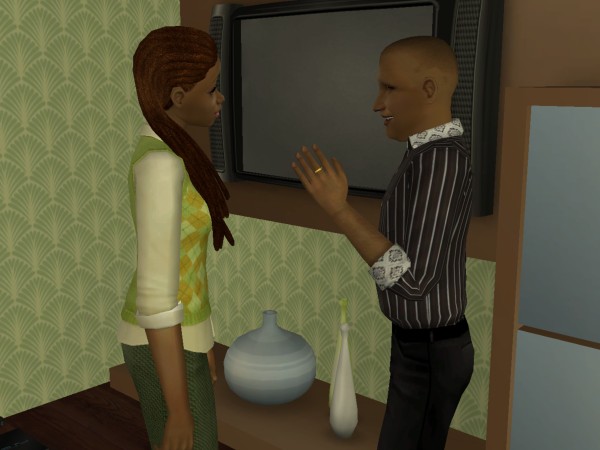 After I paced around the house for a few days, wondering what the hell I was going to do next, Galen told me he had the perfect idea - Suffolk University was now offering correspondence courses. I could get a degree and do something with my life! The only thing is that it would require a full time commitment, so I won't be able to get another job for a while. Georgette gets paid enough to support us all but I don't want to put that much pressure on her.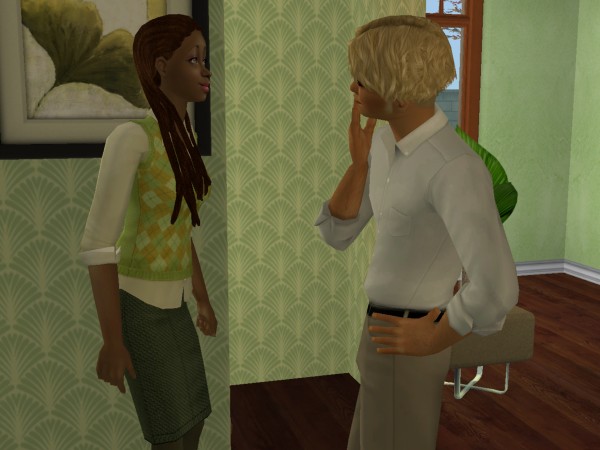 I told Lake all about it and he suggested that we move in with him! It means so much to me that he wants to support me in this. I think it's going to work out well for all of us. Lake and I will get to be together all the time, he can let the nanny go because I'll be home with the kids while I'm studying.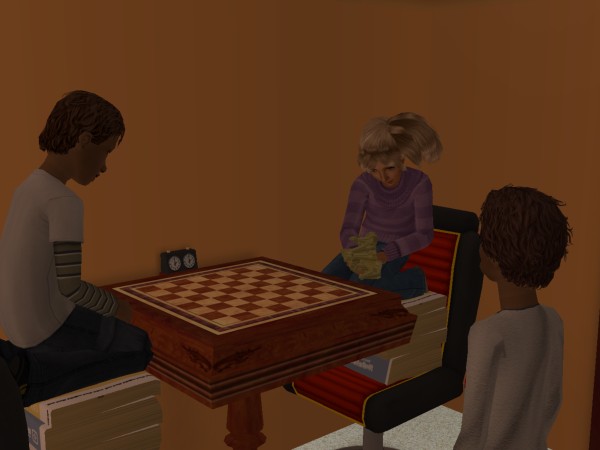 Patience already gets along really well with Calvin and Troy, so there hopefully won't be too many problems with the children.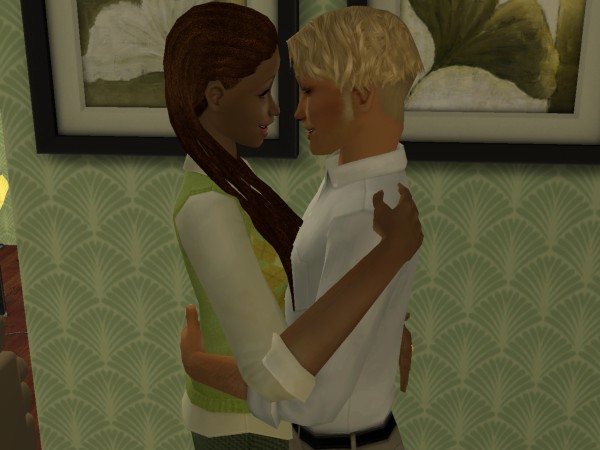 It will probably take us a few months to get everything together before we can leave but I'm already so excited!
Random pic: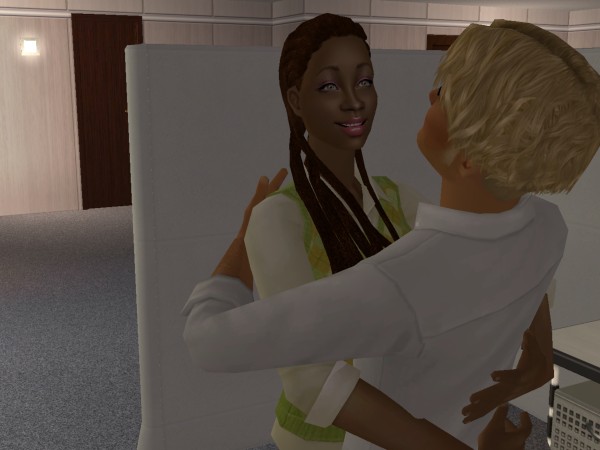 Just a little workplace romance for you! It didn't fit into the update because in my head, Kendal is too busy for making out and groping at work! But it's cute, so I'm including it anyway.
Notes:
I'll move Kendal and co. in with Lake and Patience when I play their house (Spring 2013). I was almost going to wait until next round but it makes more sense to me this way, even though it means Kendal gets played twice this round. I'm moving Galen and Georgette in too because dammit, I don't want to play an all-elder household!

Kendal rolled the ROS "Deadline to write an article within 24 hours (demoted if failure)"

.

Which basically meant she had to write a novel in 24 hours (an article is too easy). So she did it and then the next day, she rolled the want to quit her job. This is a want I've only ever seen roll up for a) Sims who've been demoted or b) Pleasure Sims. Seeing Kendal is neither, I started thinking about why a brainy single mother might want to quit her job. Lightbulb - maybe she wants to quit her job to further her education!

Sooooo...in the comments of

my most recent college post

,

The Lunar Fox

got me thinking about people who study to enter one career and later enter a completely different one. That, in turn, got me thinking about people who never studied in the first place but later decide that they want to, either for their career or just for personal fulfilment. People can do this in real life but Sims can't. Now, I could use any number of hacks to give Sims an instant degree but as you all know, that's not how things roll in Sullivan.

So I've devised a little system for older Sims who want to earn a university degree and Kendal will be my guinea pig.

My idea right now is adult education courses will be by correspondence only. The Sim will have to write two articles for each skill area (article writing is a feature of Monique's computer), making a total of 14 articles. Or term papers, if you prefer. The money they get from them will be like the equivalent of the grant money real college students get in the game. Once their papers are complete, I'll decide on a major for them and that Sim will now have all the benefits of being a college graduate. It's a work in progress - I'll reduce or increase the number of articles if it's too hard or too easy. I'll keep you updated on how it works out, of course.

Next update, we move right into Winter 2013, seeing there are no birthdays until Spring!