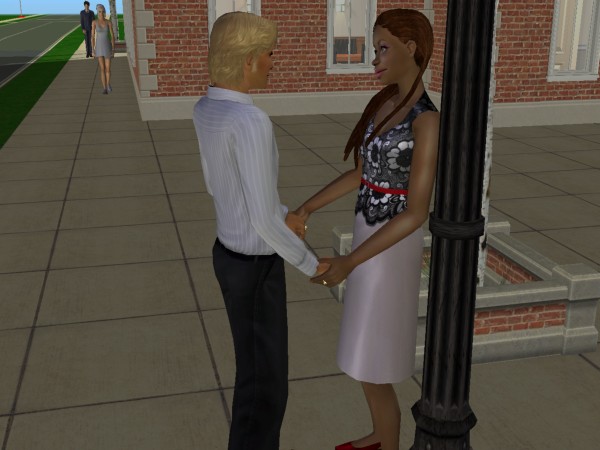 It's autumn in Sullivan, which means
Lake Draper
and
Kendal Clarke
's wedding day has finally arrived. They've gathered all of their family at the town hall for the ceremony.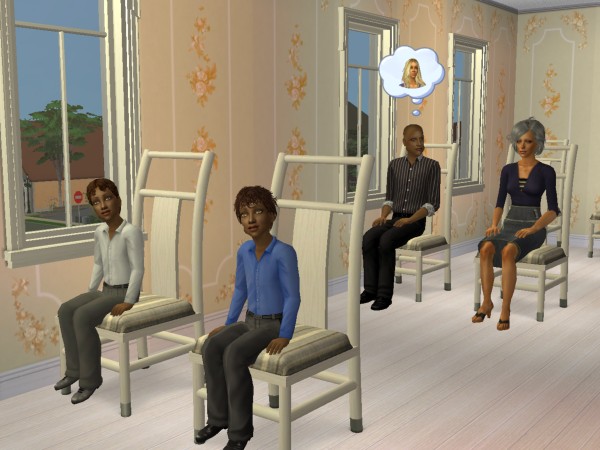 Kendal's former parents-in-law,
Galen
and
Georgette
, are keeping a watchful eye behind Kendal's 11-year-old sons,
Calvin
and
Troy
.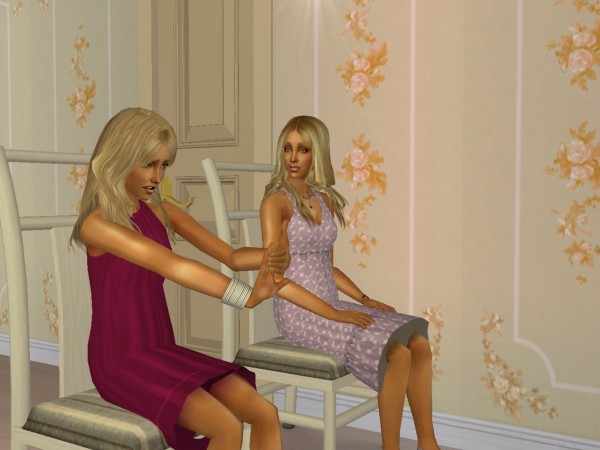 Lake's 12-year-old daughter
Patience
is also in attendance and 19-year-old
Rose
has made a special trip up from Suffolk to be there for her dad's big day.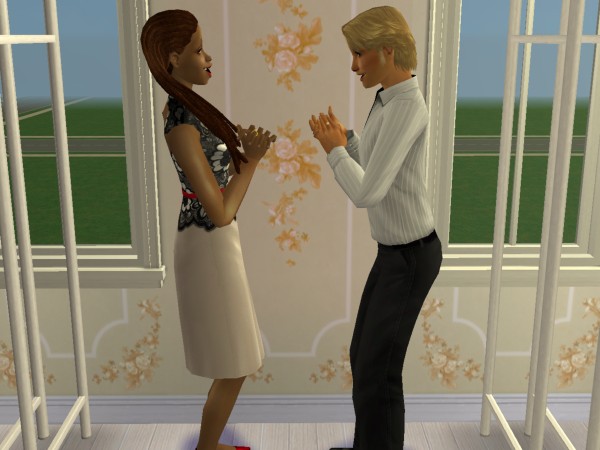 They don't need to wait for a million guests to take their seats or for a bridal party to take their positions, so the wedding starts right on time.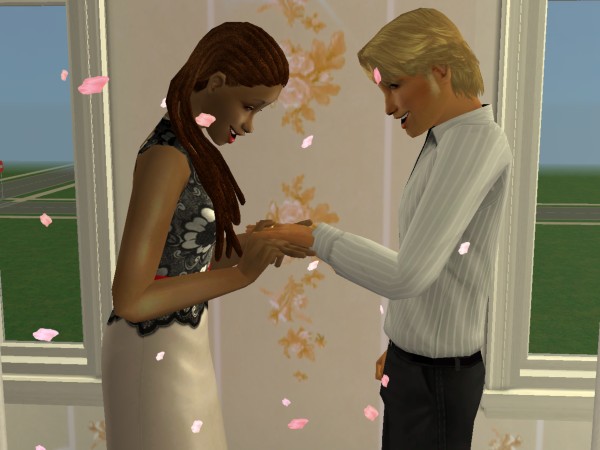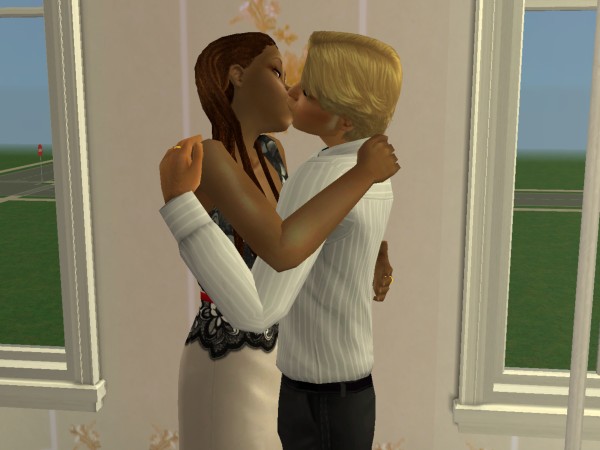 After a 15 minute ceremony, Kendal and Lake are finally married. Congratulations Mr & Mrs Draper!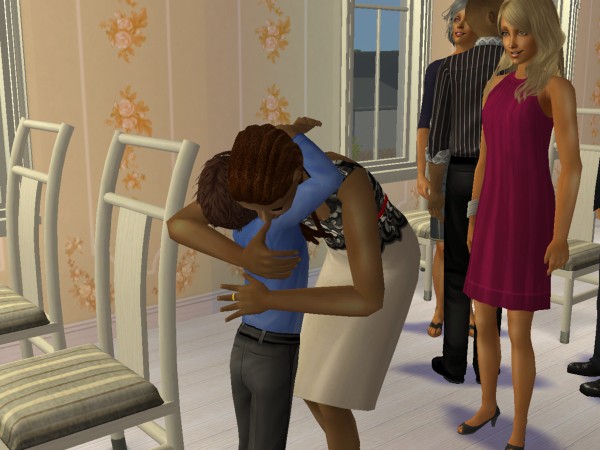 Calvin, definitely the sweeter and more sensitive of the twins, rushes to give his mum a hug after the ceremony.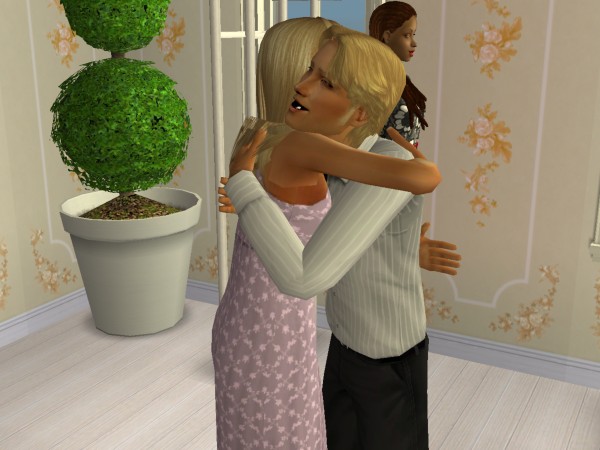 Rose is the first to congratulate her dad, which no one could have predicted
three years ago
.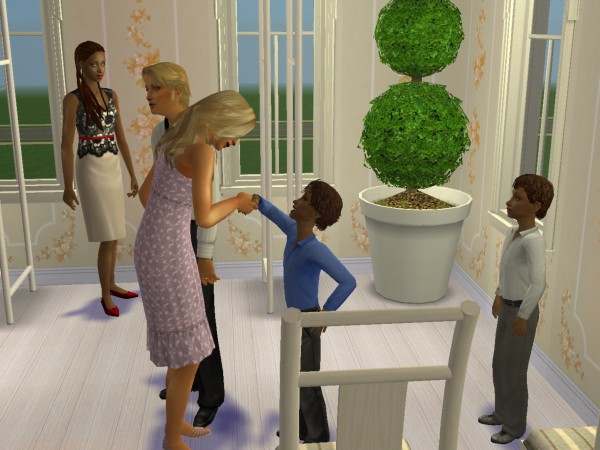 Rose had never really made much of an effort to get to know Calvin and Troy either, but there's no time like the present.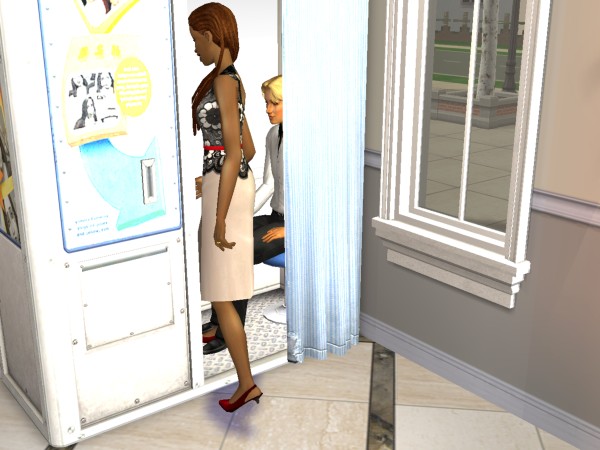 The marriage is consummated in that most romantic of places - a photo booth somewhere at town hall.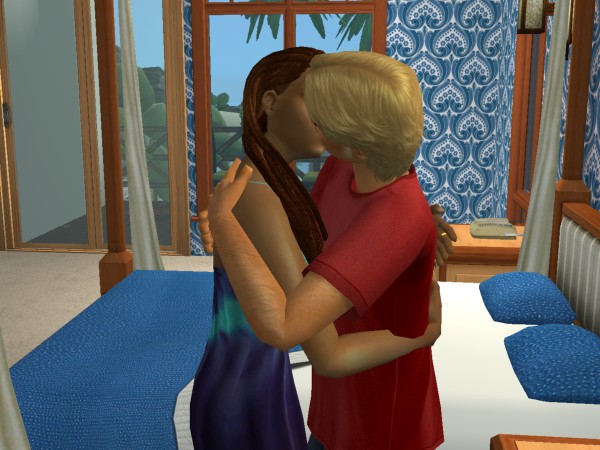 That same afternoon, Lake and Kendal left for their honeymoon at Cape Elizabeth, where they got the alone time that any newlywed couple craves.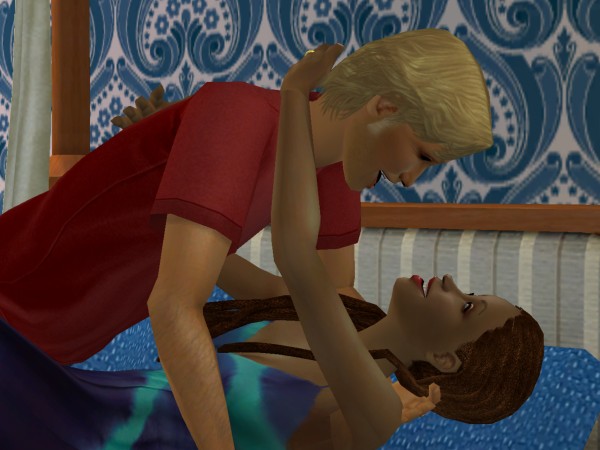 Kendal felt great for the whole honeymoon, so she doesn't know it yet but there will be a new little Draper born in the summer.
Notes:
Because their wedding was on a community lot, I had to take the camera photos at home, so Kendal and Lake got back into their wedding clothes after their honeymoon and had a little photo shoot. It was a low-key wedding, so it was a low-key photo shoot, in their front yard. This is the pic: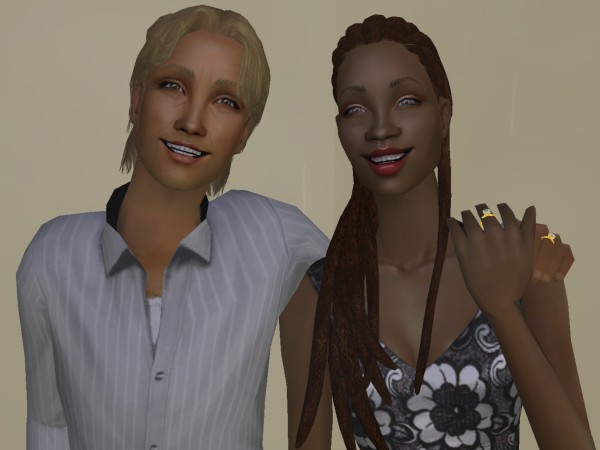 This is where it's hanging in their house. I like to think Kendal can look up at it and smile when she's getting stressed with all of her term papers.
I had Kendal write another term paper while I was playing them and she's now written 9 of the 14 she needs. So she should be able to "graduate" next time I play them.

The town hall is

this one

from MTS. I tore the wall down between two offices on the top floor and turned that into a room for weddings. That's the only room I've edited but eventually, I'll change all the furnishings to be more to my liking. Like all my wedding venues, Sims have to pay to get married here but it's very affordable compared to most of the other places around - it's only $500.

Very different to Kendal's first wedding, which was at Cedarwoods Hotel and cost $10,000 for venue hire alone!

And hey, I managed to pull off a casual-ish wedding! Everyone is wearing everyday clothes, except for Rose and Patience.

A baby for Kendal and Lake! They weren't successful when they tried via ACR but I had them relax on the bed and had them woohoo (not try for baby) that way and they got pregnant. So my Summer 2015 birthday post just got even bigger - there will be 14 birthdays!

Lake's fear-watch: he hadn't rolled up the fear of marrying Kendal since they got engaged and he briefly had the fear of having a baby but that's rolled away too. I don't know though...I think I might be freaked out about a baby at 57, especially if I already had two teenage daughters!