Round 20: Summer 2011
Galen Clarke
is 73,
Georgette
is 71,
Kendal
is 35 and
Calvin
and
Troy
are both 8.
(
Lake Draper
is 54)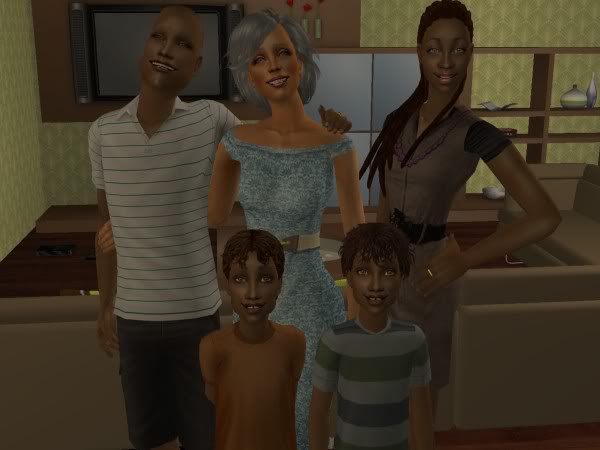 Narrated by Kendal Clarke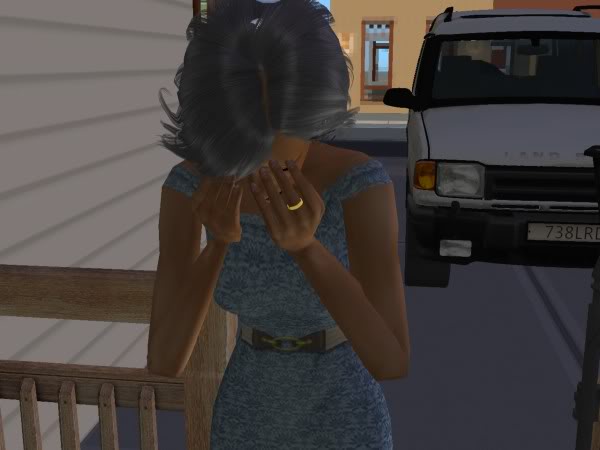 Georgette is one of the hardest working people I know but that didn't prevent her boss at the law firm forcing her to take a different position, for lower pay. Georgette thinks it might be because of her age but whatever the reason, she was distraught.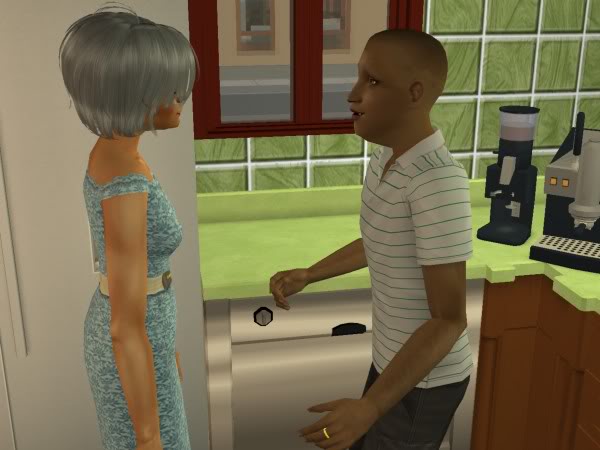 So Galen suggested a short holiday to cheer her up. They never had a real honeymoon anyway, because for reasons I haven't figured out,
Galen's mother
came along on theirs
.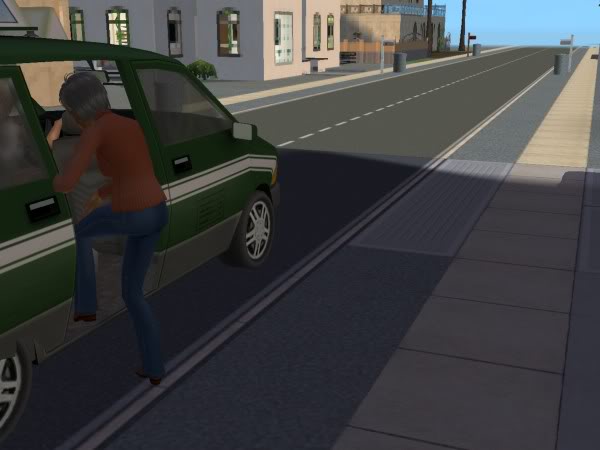 So Galen and Georgette headed off to Three Lakes for a very belated honeymoon, leaving me and the boys with the house to ourselves for a while.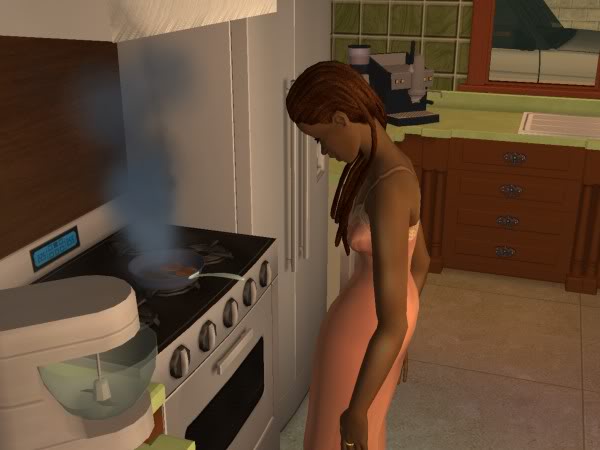 I didn't realise how much I relied on them to cook for us! I really should learn to do this myself, because I know Galen and Georgette won't be around forever.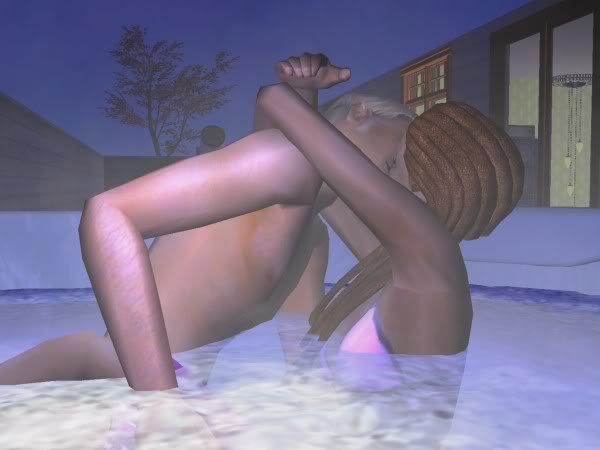 Maybe I'm just distracted from thinking about
the situation I've got myself into with Lake
. Last time, it was his bed and this time we ended up in the hot tub together.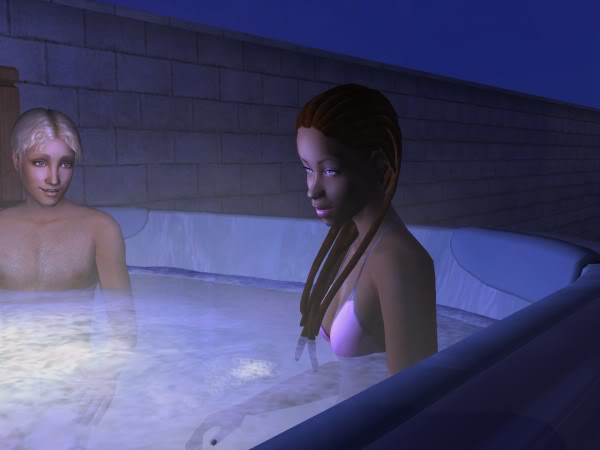 It happened exactly as it did last time. I got all caught up in the moment and then after it was over and I snapped out of it, I felt guilty and like I'd cheated on
Samson
.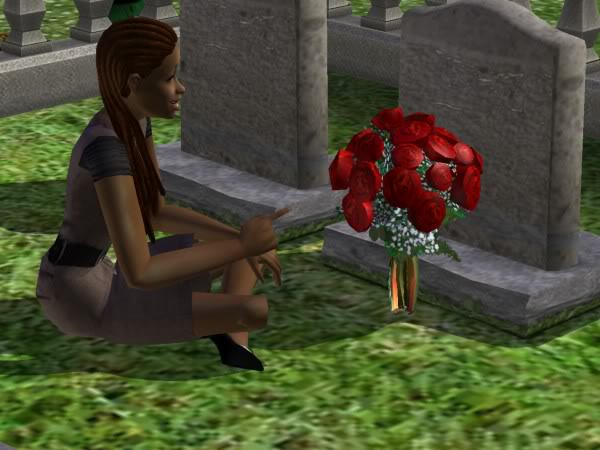 I decided to go to Samson's grave, to see if talking to him might give me some peace. I felt a bit silly at first but I think it did actually help me. I ended up telling him about everything. I told him about how his parents were doing and about how fast Calvin and Troy are growing up.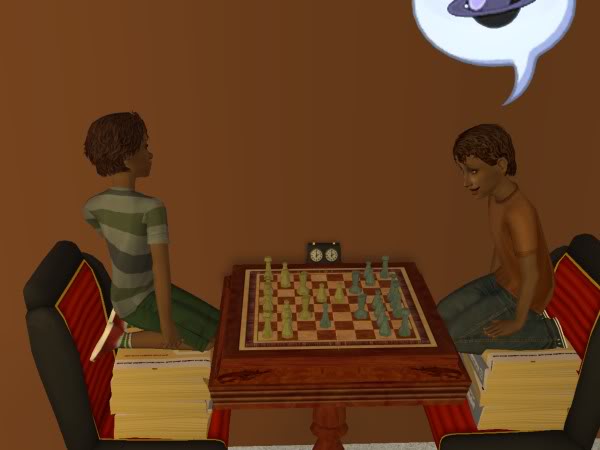 They were still babies when Samson first got sick. Now they're 8 years old and developing their own personalities and interests. Troy loves games.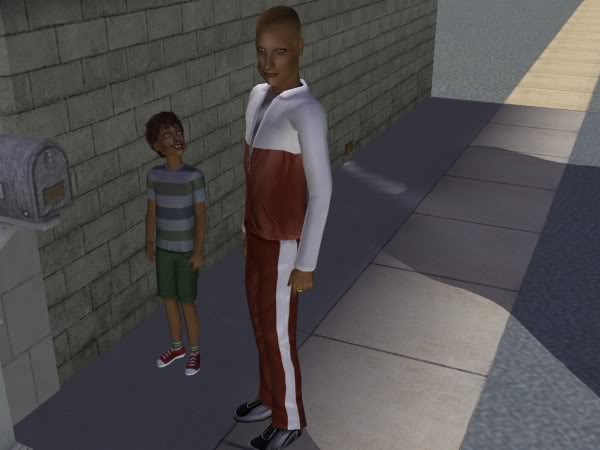 Calvin does anything fitness related that his grandpa is willing to teach him. They're both so smart and I know Samson would be proud of them.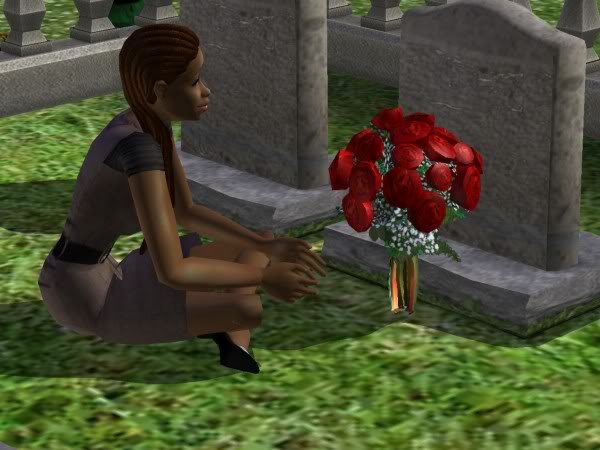 I told him about Lake too. I think it really helped me get my head clear about the whole thing.
So when Lake visited the next day, I knew what I was going to say.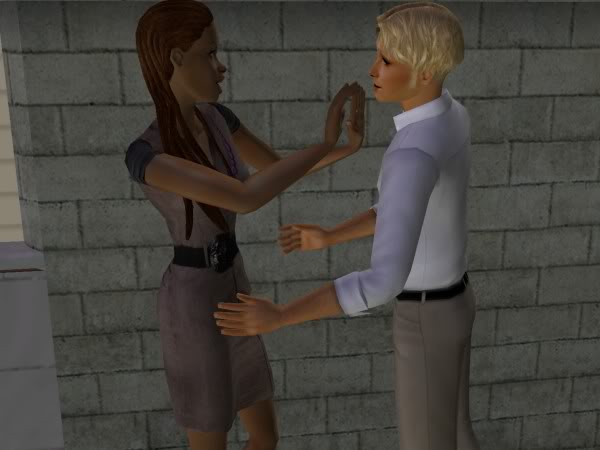 I stopped him before we got too touchy-feely again and invited him inside to talk.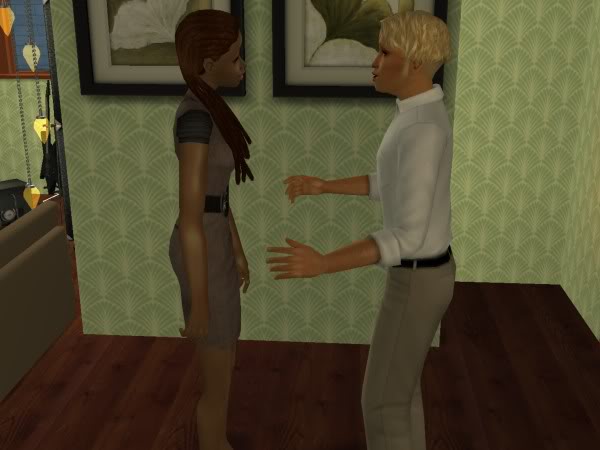 I told him that I thought a relationship between us was a possibility but it needed to be a
real
relationship. Not just booty calls or a friends with benefits sort of thing. I'd like to go on a real date, for one thing. Lake seemed open to the idea, so I guess we'll just see where it goes.
Random pics: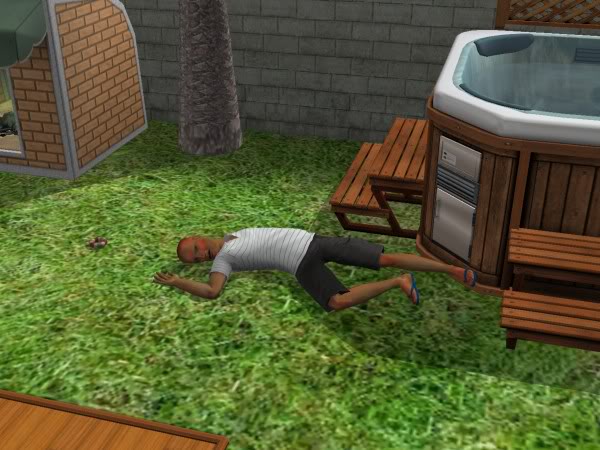 I almost lost Galen this round! No one in the house had the option to douse him, so he was just lying there getting hungrier and hungrier.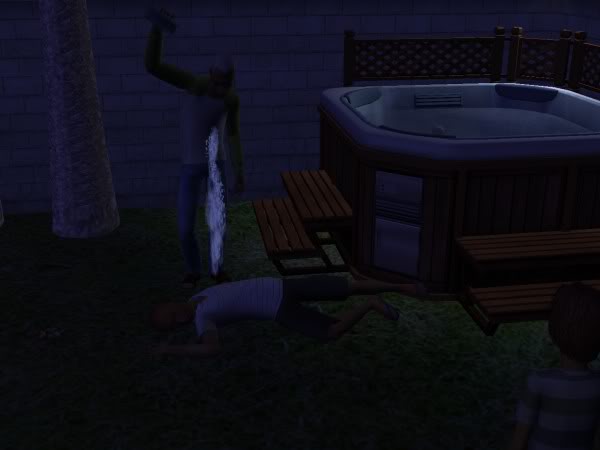 Until finally
Pascal
visited and for some reason, when I made him selectable, he had the option. So Galen's life was saved by his brother-in-law.
Notes:
It's funny how Sims have a plan for themselves that might be completely different to what you had planned. Left to my own devices, Kendal probably would have stayed single forever. That's not what she wanted though, which is more realistic than my original idea anyway. Being widowed at 29 and remaining single for the rest of your life would mean an awful long time alone.
It's Kendal that starts the woohoo every. single. time! For a shy Sim, she seems kind of aggressive sexually, though I don't really write her that way. Speaking of, I jotted down the chemistry for the couples this session.
Galen and Georgette have 3 bolts, a raw score of 140 and total score 245. This would have once been higher but they're apparently less turned on by each other since they both went grey, which is nice and shallow of them.




Kendal and Lake have 2 bolts, a raw score of 60 and a total score of 165. Not especially high, compared to other couples but he comes around all the time. She brings him from work every single day (and he her) and he even wandered by her house once or twice. So it's so-so chemistry but they

really

like each other.
After the hot tub, Kendal rolled the want to see a ghost. I chose to interpret that as her wanting to go and talk to Samson at the cemetery.