Round 20: Summer 2012
Charlton and Aphrodite Nihill are both 67, Madelyn is 32, James Novak is 37, Aaron is 9 and Ethan is 6.
(Augustin and Hanna are both 57, Naomi is 37, Owen is 35, Anna Collins is 34, Kirstin is 28, Adrienne is 5 and Malcolm is 2.
)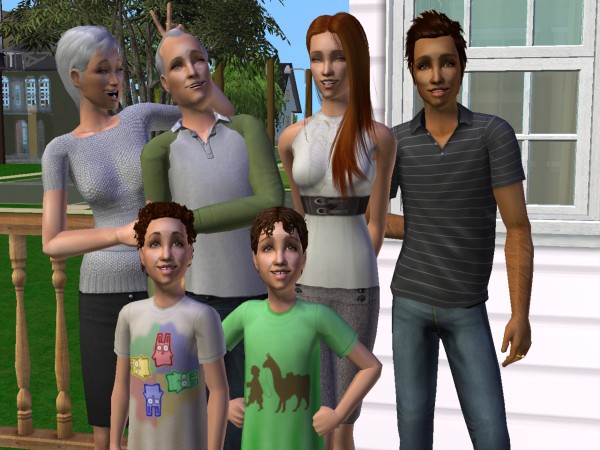 Narrated by James Novak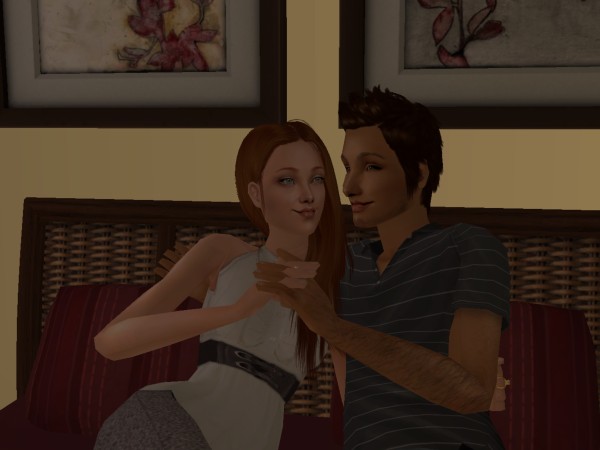 Madelyn and I have been together for almost 15 years now. We never got around to getting married and have been pretty happy without it but lately, I've been feeling that marrying Madelyn is something I really need to do. I guess ever since Naomi and Owen got married, something has been stirring in me.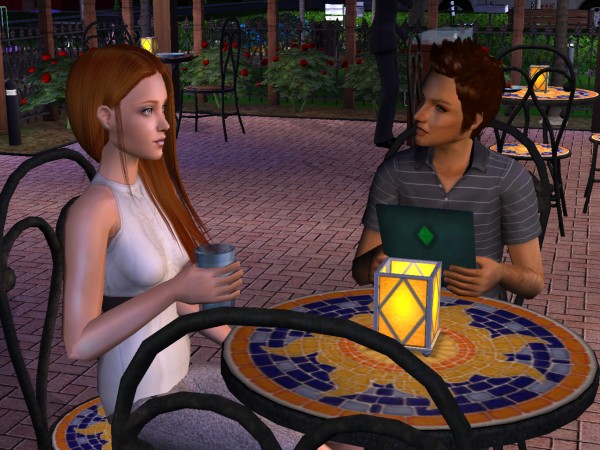 Ethan was born so soon after Aaron, so since we had the boys we haven't had much opportunity for dates. I thought a marriage proposal was definitely occasion for an actual date though, so we went to the Village Centre for dinner, seeing it's so warm in the evenings now.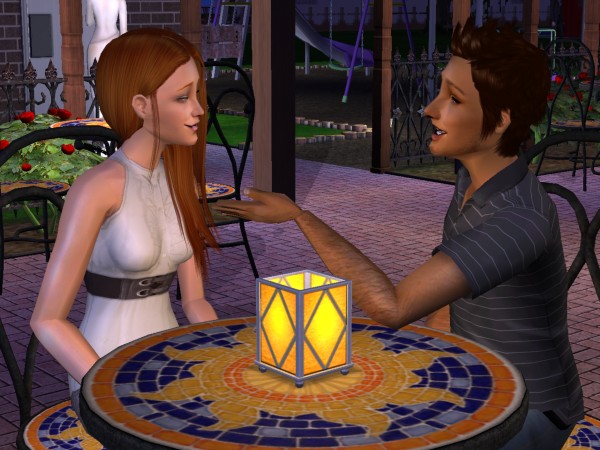 I waited until after dinner and then told Madelyn I had something to ask her.
She knew what was happening as soon as she saw the box but I think up until then, she had no idea, which was just the way I wanted it.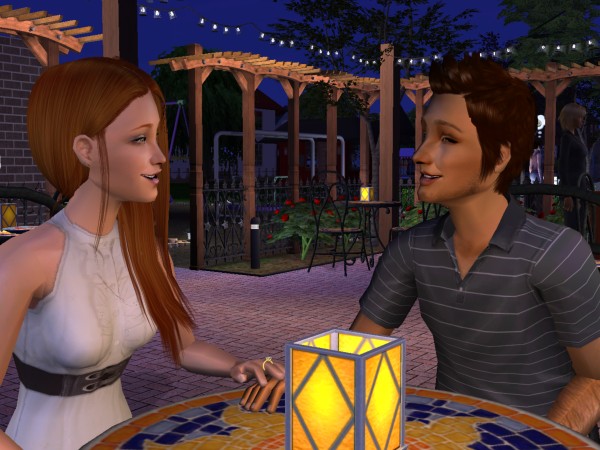 So after 14 years and 2 kids, we're finally getting married. I think we both already felt married so why not make it legal? We're both pretty eager now, so we didn't waste any time setting a date - we'll be getting hitched in the spring.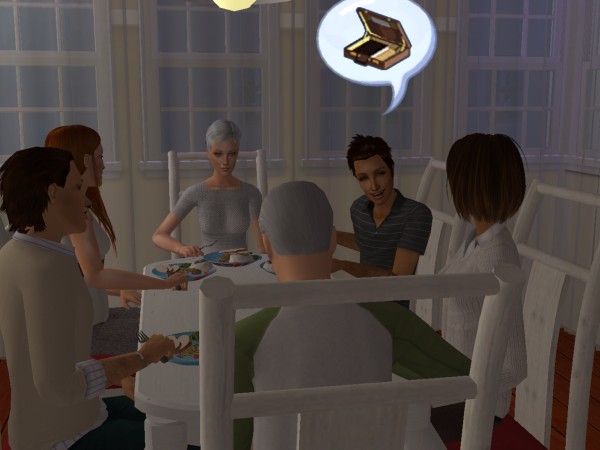 We invited my parents over under the pretence of announcing a change in the employment situation for both of us. I've been promoted to president of the company and Madelyn has decided to try to make a living as an artist.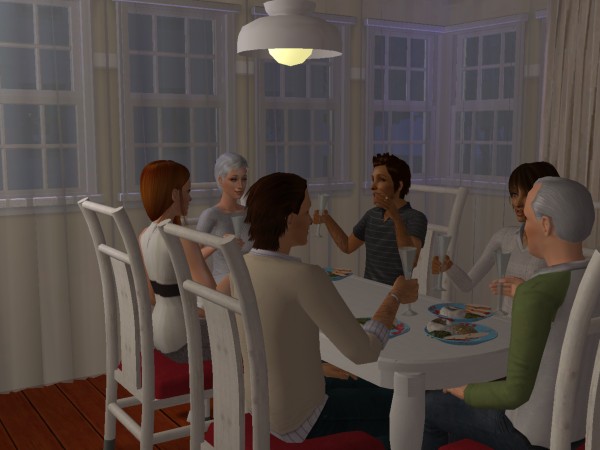 All four parents were pretty surprised when we announced our engagement at the end of the toast! I don't think any of them thought we'd ever get married!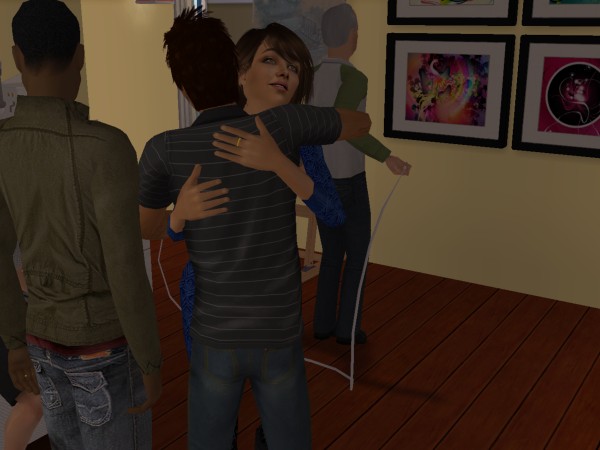 We were all in a pretty celebratory mood after that, so we called Naomi and Owen and invited them around too.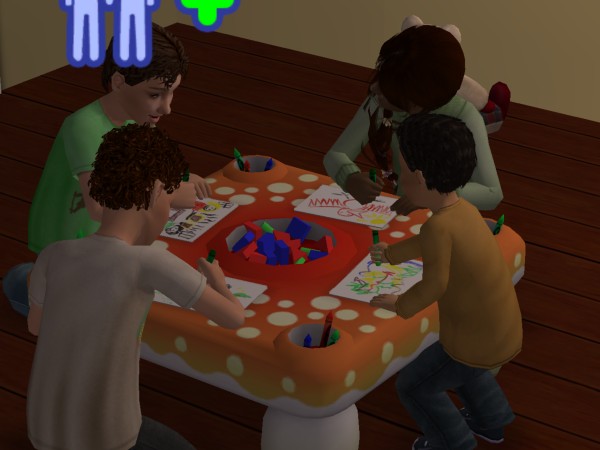 They brought Adrienne and Malcolm with them and Aaron and Ethan were only too happy to show their cousins all their toys.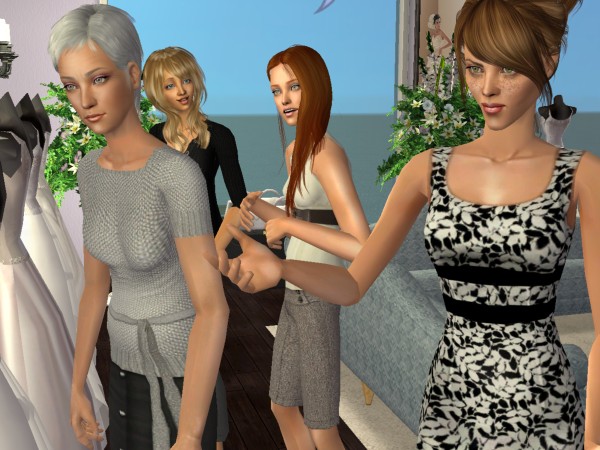 We have about six months to plan this wedding and apart from picking out the tuxes, Madelyn is taking charge of it all. She's the creative one of the pair of us, so I'm happy to just nod and smile. She's enlisted Aphrodite to help, as well as her bridesmaids, Kirstin and Anna.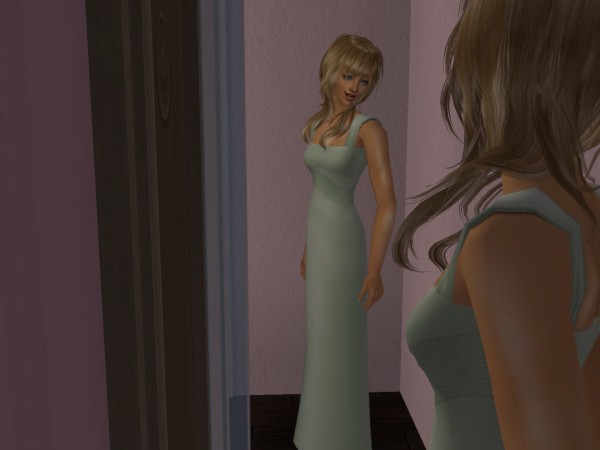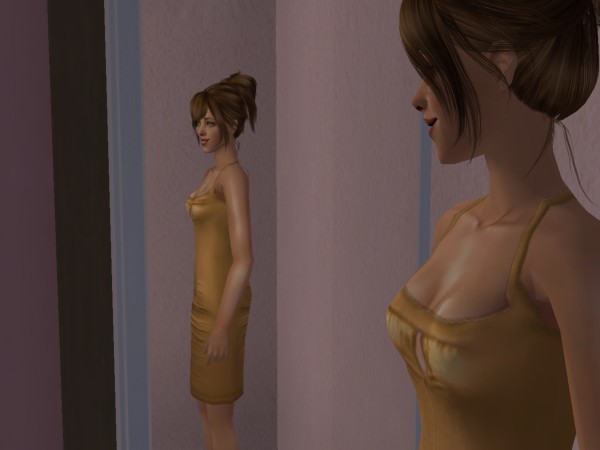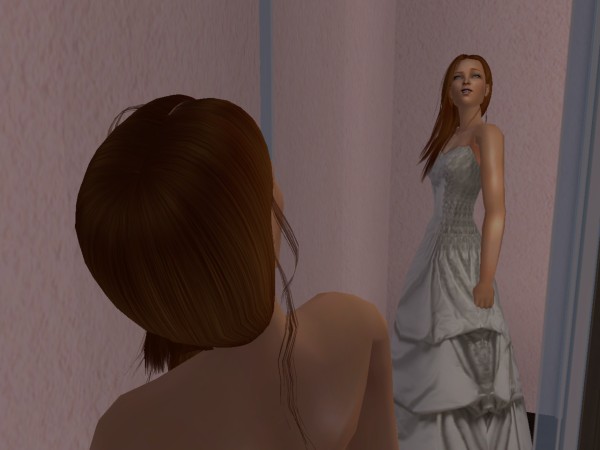 Apparently, they're focusing on dresses right now and are still undecided. Madelyn says they need to make a few more visits to to the bridal centre before they buy anything.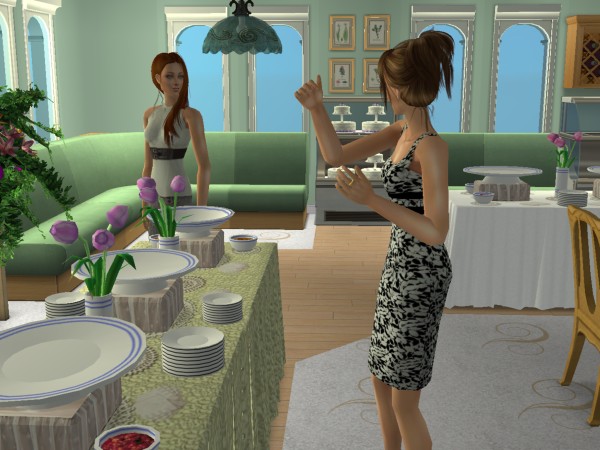 Madelyn almost decided on a caterer and cake but changed her mind at the last minute. She thinks that's something we should decide together. So basically, nothing is finalised! We have a lot to get done before spring!
Random pics: Lost Generation, the teen hang-out.
After about 16 gajillion rounds, I finally remembered Aphrodite owned Lost Generation while I was actually playing her and sent her down to fix it up. It's been almost non-functional because I had her set to be the host. For some reason, she prefers to wander off and play pinball on the lot when I'm not playing her, so I needed to hire someone!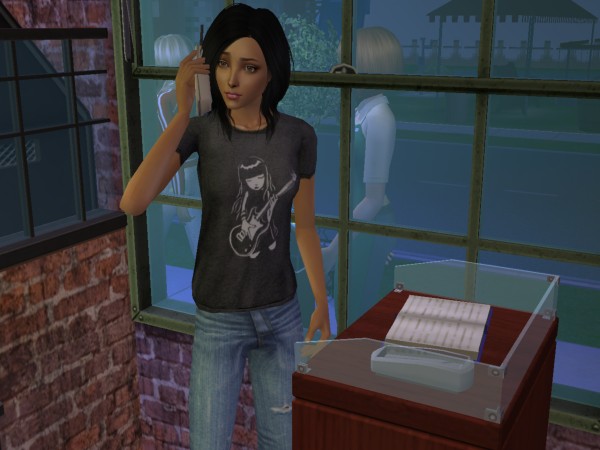 So hopefully Vanessa will know her place better than Aphrodite!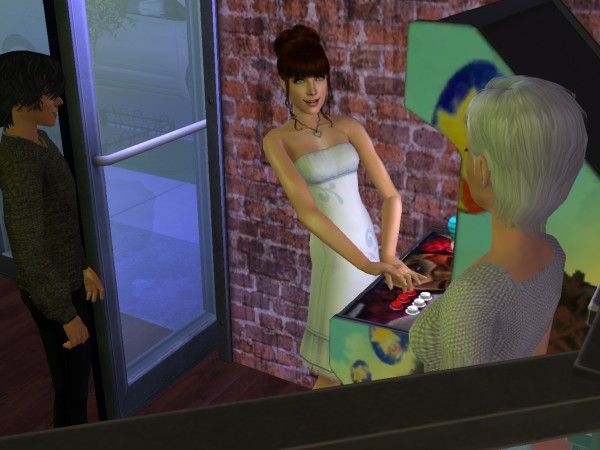 Hey, it's Abhijeet! Enjoy it, Abhijeet, because you'll be banned from here once I age you to adult which I was supposed to do this summer. I'm giving you a reprieve until next summer.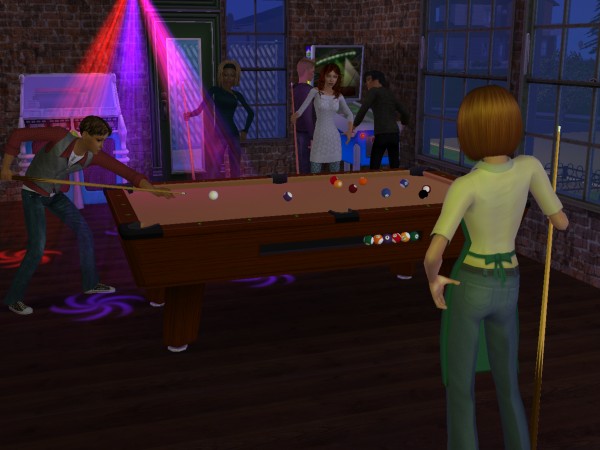 Would you believe I was on the lot for at least 12 hours and
not one
of my playable teens visited?!? The townies were loving it though!
Notes:
I couldn't believe it when James rolled the want to marry Madelyn. All these years, all these home dates and never once did I get a marriage want! I sent them to the beach to play hooky from work for the day, they got rained out, they came home

and James had the marriage want!

I just figured once they had kids and weren't married the want wouldn't pop up. I've had two other couples (Jonah Draper and Simona Moretti and Floyd Lane and Drusilla Clarke) who stayed unmarried through multiple kids and never rolled the want. This game still surprises me!

I'll do a mini-update for the Nihill-Novak wedding in Spring 2012, right after the birthdays post.

As you might have guessed, I am

attempting

to do a proper wedding this time, with bridesmaids and groomsmen. Eliot will be James' best man, seeing it's his brother and Tate will be a groomsmen (one of his best friends - they went to college together). Madelyn has no siblings, so her cousin Kirstin will be her maid of honour and Anna will be her bridesmaid. Anna is inexplicably friends with all the other women her age in the hood, even though most of them are very sweet, Madelyn included. Anyway, I've never done a proper wedding before, so we'll see how it goes!