So I got hit with the building bug tonight and for some reason, I decided to build a workplace. Officially, these are the offices of NKL, an acronym which officially means nothing - it just sounds suitably non-specific and impersonal. Unofficially, the letters come from the first initials of some of my founding family surnames.
I built it for the Business career but I'm rethinking it now. It might be more versatile than that. Certain rooms might work for Law, Journalism - any office/desk-based career, really.
Anyway, I thought you might want to take a look. As always, you can click the pictures to enlarge. Warning: massive overuse of OFB stage foundations ahead!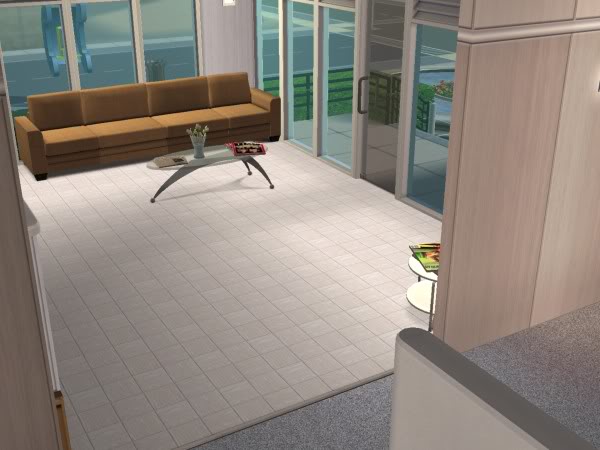 The lobby/reception area. That little round coffee table in the corner has an armchair next to it.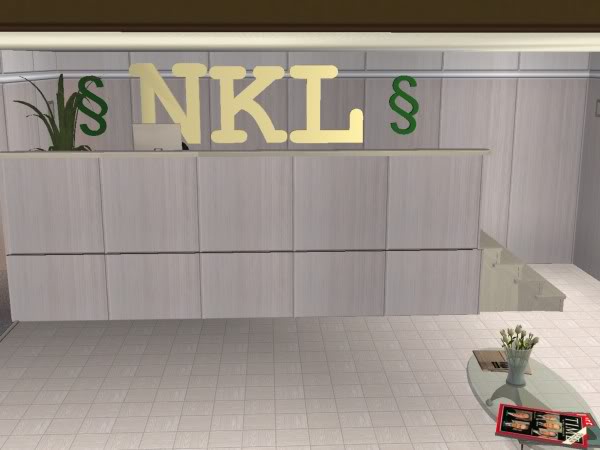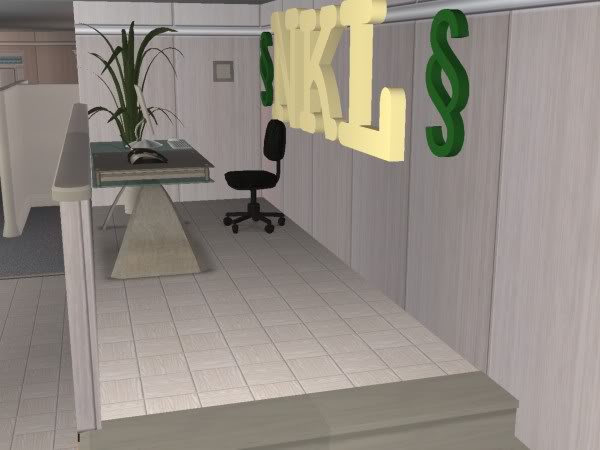 Stage foundation #1. This is the receptionist's desk. I am undecided about the sign. I might get rid of the simoleans and change the NKL colours to something less muted.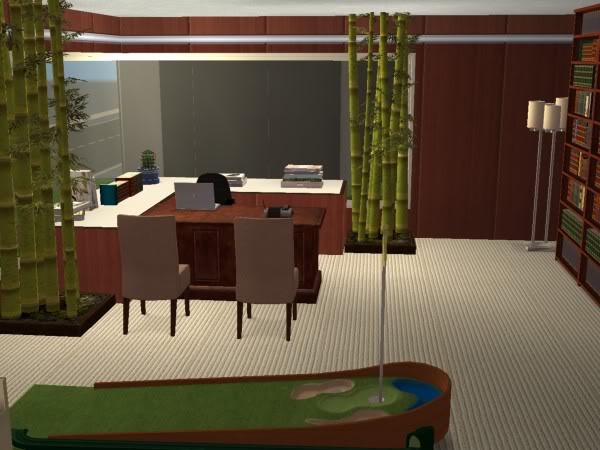 Stage foundation #2. I think I'm developing a problem. I imagine this as an office for the business higher-ups or any lawyer. I'm thinking of making my Sims go see a lawyer when they get divorced, so I would use this office. I have two more offices upstairs but they're very similar to this one, so no pics.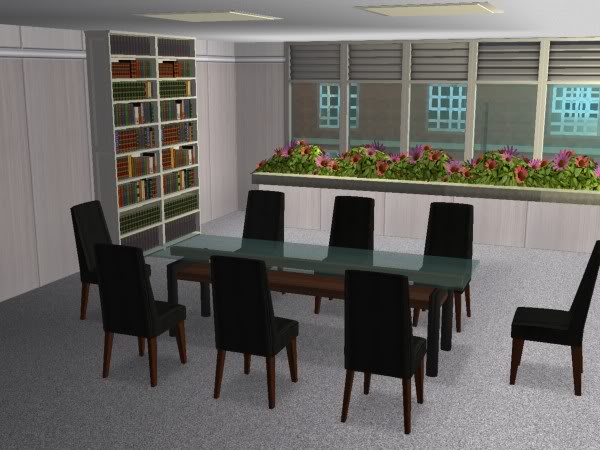 Stage foundation #3. I love this tool. Why have I hardly used it before? Anyway, having never worked in an office or been in a conference room, I have no idea if they would have a planter against the window. But my office does.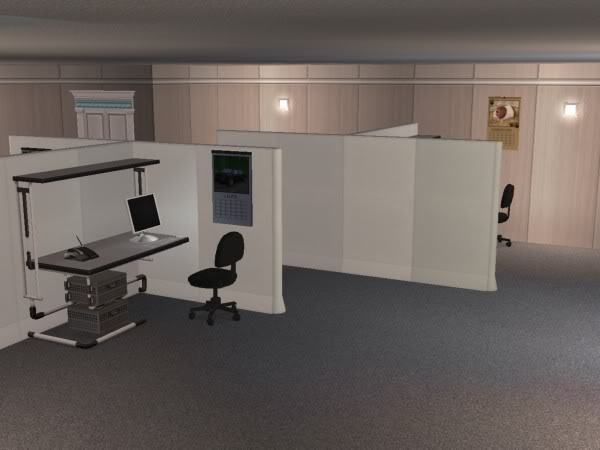 And finally, the cubicles, aka veal-fattening pens! I should have taken pictures of the upstairs ones because they're a tiny bit less boring looking. But all my knowledge about offices comes from Office Space, so I kind of like that it looks boring and soul-crushing. It fits with the stereotype I have in my head. ;)
There's also a break room, which is fairly small and plain and they have some vending machines at the end of a corridor too. I'm pretty happy with the interior but I loathe the exterior. Getting the windows the way I wanted on the inside means that the outside now looks very unbalanced, which is a shame. I'll see if I can do something about that another day.
Anyway, I don't know how often I'll use this but I have ideas that I may or may not use. I could stage firings, workplace romances or just day-to-day stuff. I think I can use the Visitor Controller to allow only people from certain career tracks onto the lot, so that might come in handy. I'll have to experiment with it.