Round 20: Winter 2011

Betsy Carmody
is 40,
Olivia Nihill
,
Lia Novak
and
Asha Royce
are all 14,
Ione Romilly
is 15 and
Rose Draper
and
Joanna Gottlieb
are both 16.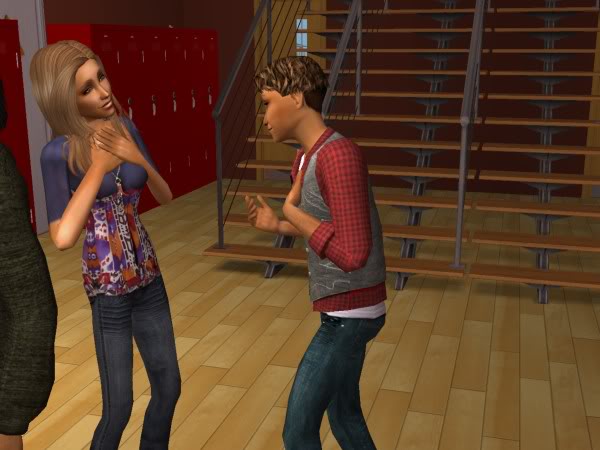 It's a new school year at Sullivan High School and Elmer Miguel has been establishing himself as the resident ladies' man. He tries it on with Rose first...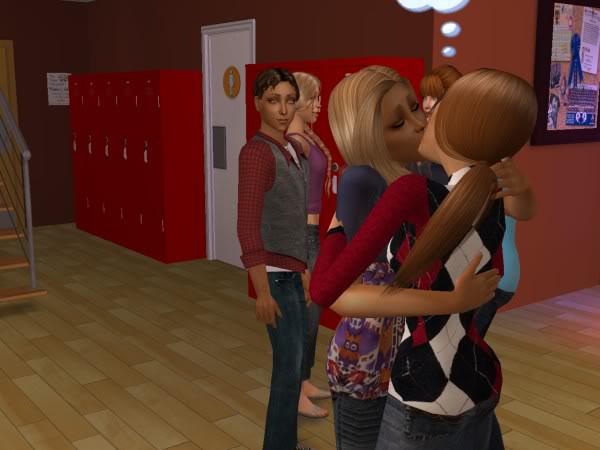 She's flattered but quite obviously spoken for.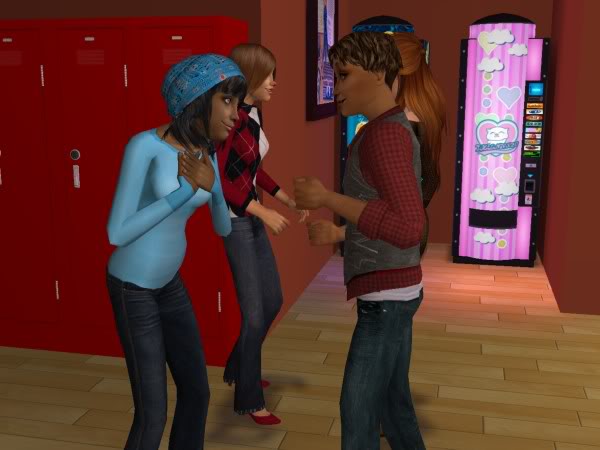 Olivia is a bit younger but pretty cute. It's the first time a boy has flirted with her, so Olivia is quite jittery with excitement.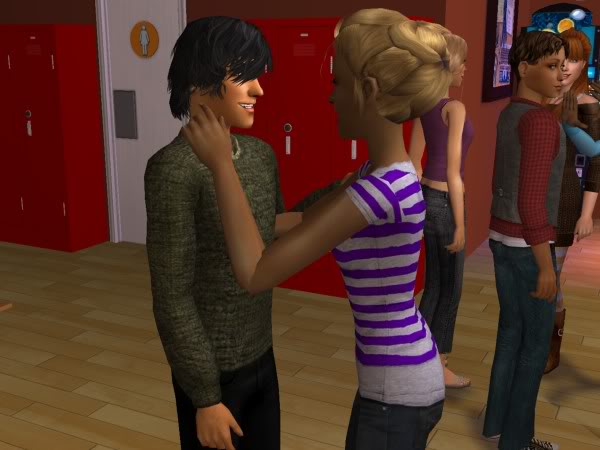 Elmer considers approaching Asha too but it appears she's attached at the hip to boyfriend Abhijeet, so Elmer might have to wait in line.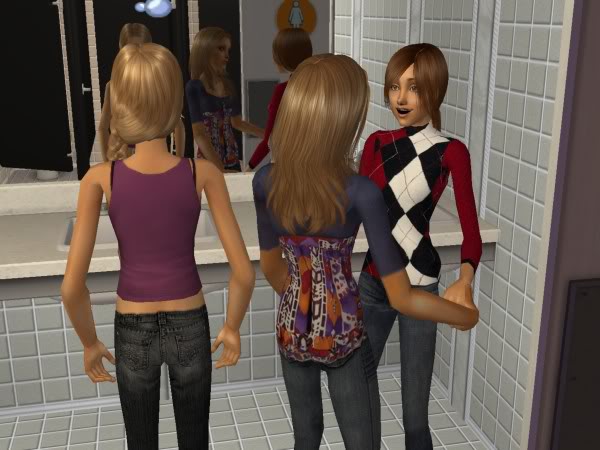 If you hadn't noticed, there are not many boys at Sullivan High School this year. Even though the entire campus is overrun with girls, most still choose the girls' bathroom as the major congregation hub.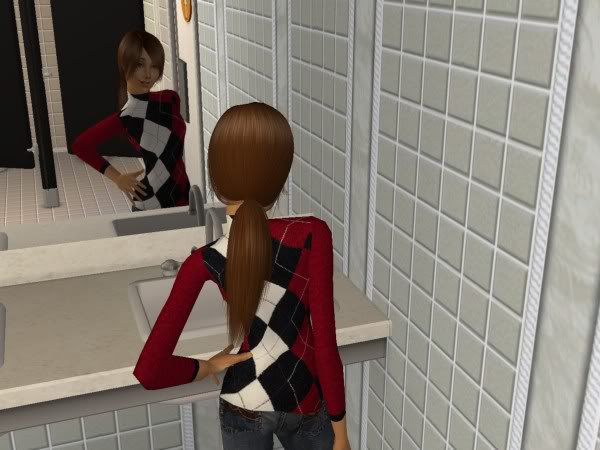 It's a fairly high traffic area, so Joanna might want to confine her posing to her bedroom from now on. Then again,
the Gottliebs are like that
.
Betsy has been the principal at Sullivan High for 12 years now and there are still times when she finds it so stressful that she feels like having a breakdown, right in the middle of the library.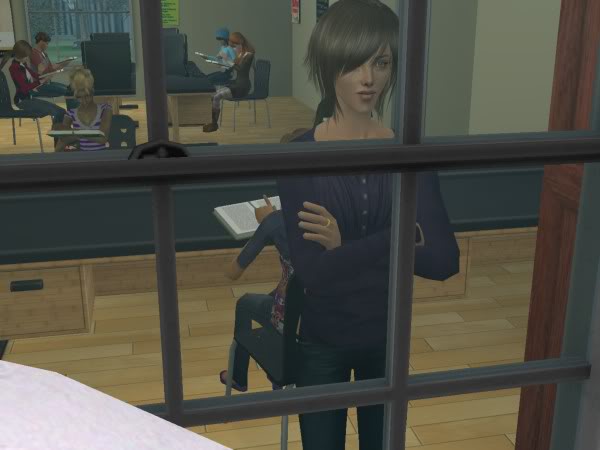 Then there are times when she's so bored that it's all she can do not to fall asleep while staring absent-mindedly out the window. There are only 8 students this year, so Betsy sometimes doesn't have much to do.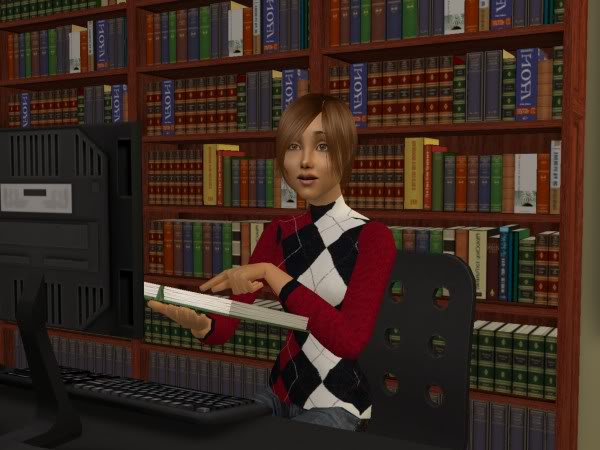 Joanna Gottlieb has been Betsy's star student ever since she started. Joanna is starting to get a little bored though. She already feels as if she's read every book in the whole library. She can't believe she has a whole other year of this place before college. She's only 16 but she is ready now! If only Suffolk University accepted early admissions...she'd be out of here!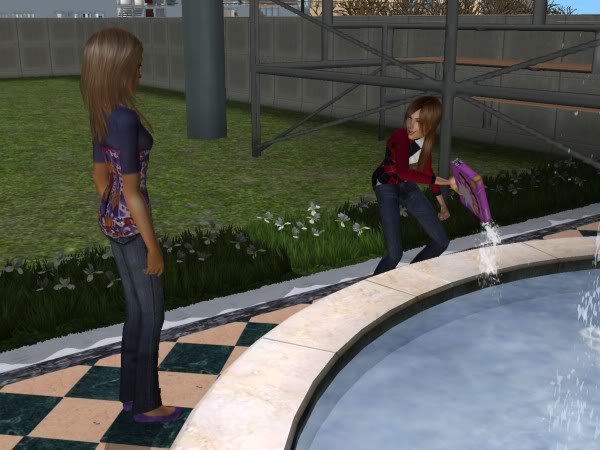 Joanna's boredom with school are causing her to act a little out of character. Childish pranks are not usually her style.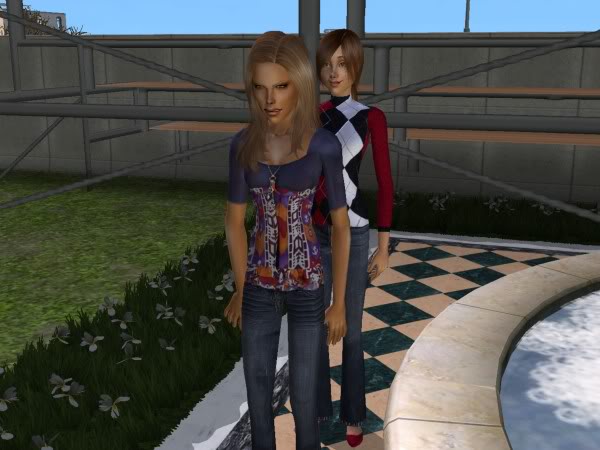 Rose is definitely not amused.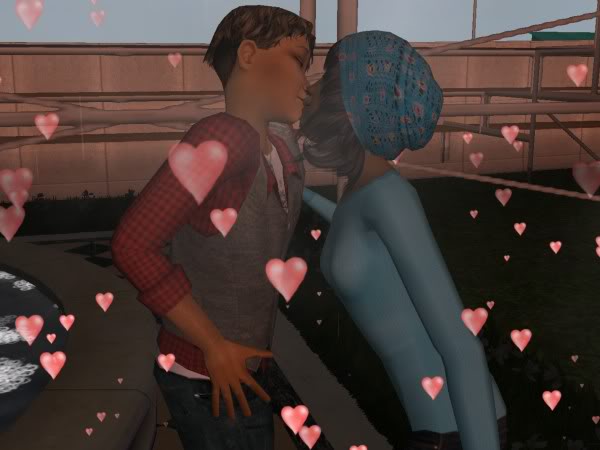 Meanwhile, Olivia has been thinking about Elmer's flirting all day and after school, she decides to just walk right up to him and kiss him right on the lips.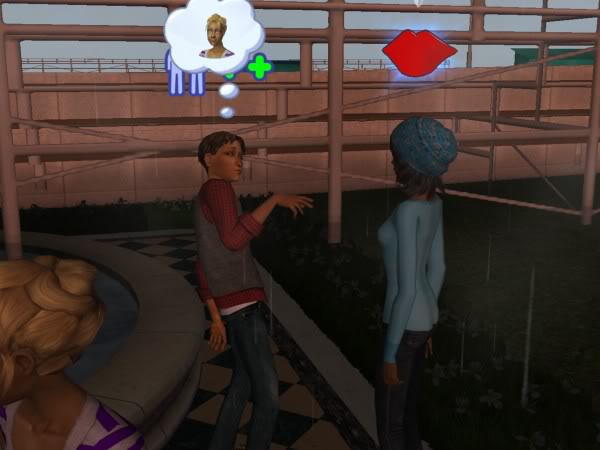 Olivia is quite taken with Elmer but Elmer still has eyes only for Asha!
Notes:
Rose is much more playful than Joanna so it was weird that she was so pissed off about the soap suds (a reaction I have never seen, actually). Maybe it's because she's starting to take school more seriously and it peeves her off that it's come so easily to Joanna and she can just slack off.

Not much of Ione or Lia in this update. They were around but most of their wants were centered around making friends. Neither of them seem to be taking much of an interest in boys yet - not that there's that many around!

Elmer and Asha have 3 bolts. I forget what aspiration he is but he had chemistry for all the girls at the school this round. I'm going to age Abhijeet to adult at the end of this round and make him an NPC playable (probably along with Amber Dawn), so perhaps Elmer will step into Abhijeet's position of disposable teen townie boyfriend.