That's what she says anyway. I've never seen anyone turn a friendly conversation into an argument so fast!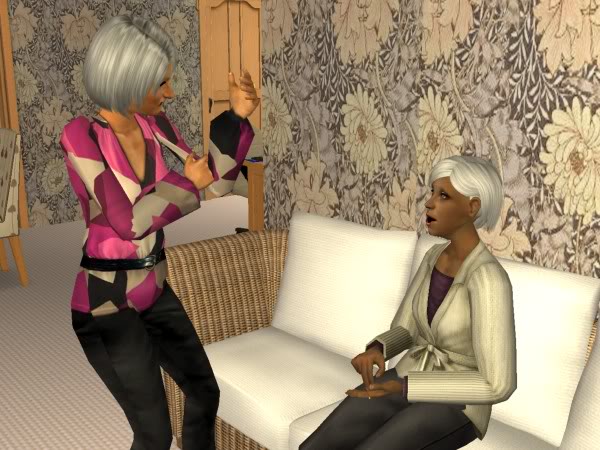 She's definitely a challenge to know but Vivienne keeps coming around and I've survived living with her for 2 years now, so she can't be all bad!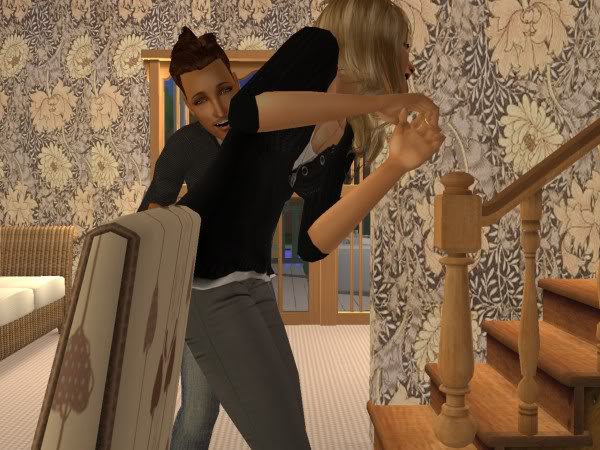 Kirstin and I have been married for just over a year now. I love it but it's not exactly as I expected. We have a lot of fun together but we've both been working a lot, Kirstin even more than me.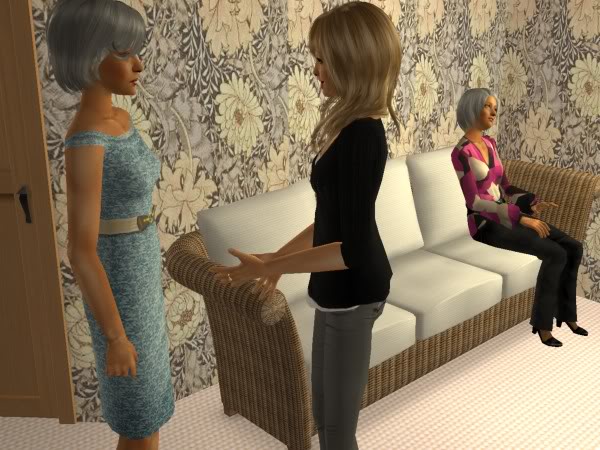 Kirstin has become such a workoholic. She invites her boss Georgette over after work almost every night. She's hoping to get promoted by ingratiating herself to her.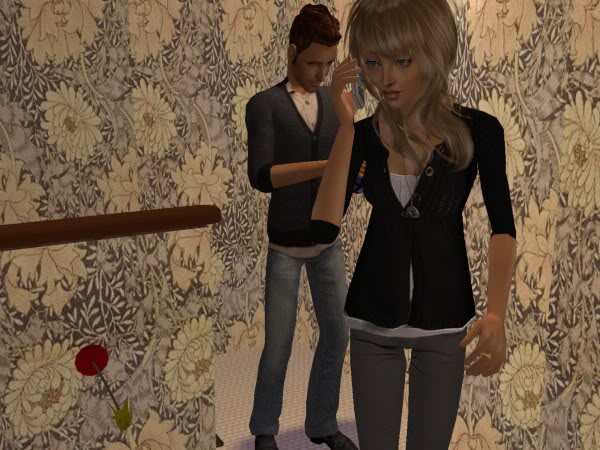 On the nights Georgette is not at our house, Kirstin is on the phone with her. The other night they spoke for at least half an hour. I'm working some pretty long hours at the hospital right now, so when I'm home, I like to spend time with Kirstin but her job is making that really difficult right now.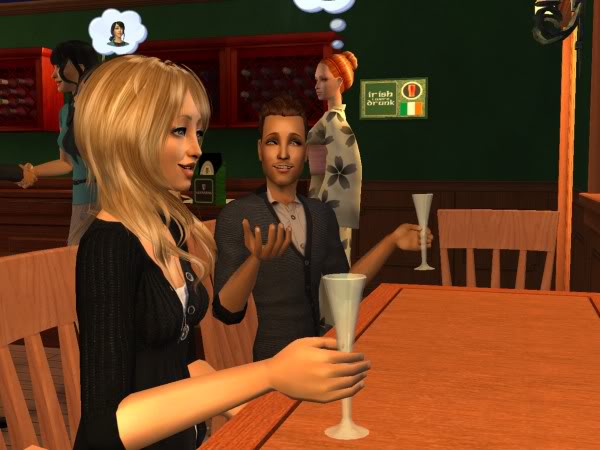 Even our first anniversary celebration was delayed (we should really have gone in the winter) but at least we got to go out!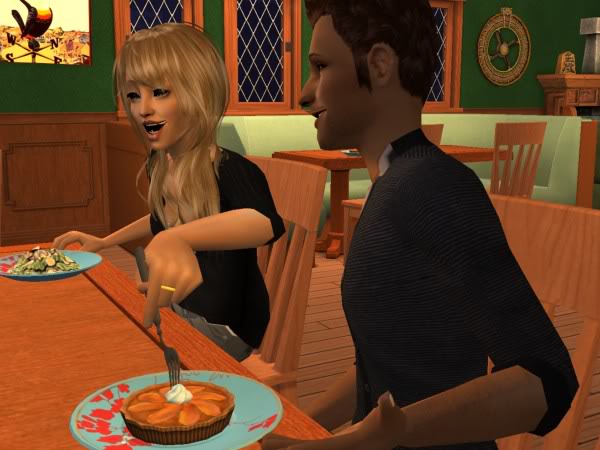 It was a great night - champagne, good times and good memories. We went to the Blue Lion a few times
while we were still in college
.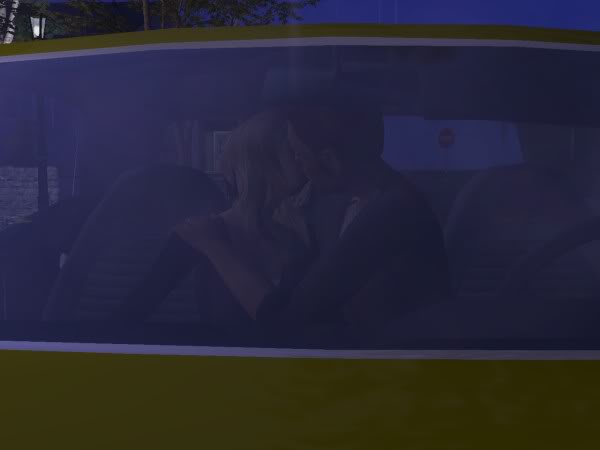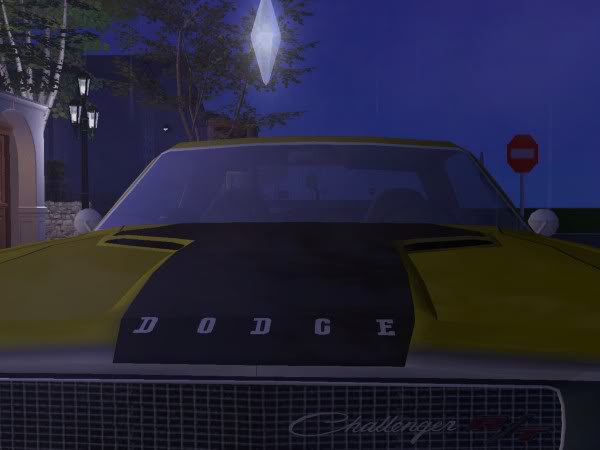 We got a little carried away in the car outside the Blue Lion. Don't look at me, it was Kirstin's idea! We hid on the floor in front of the back seat but I think the rocking car would have given away what was going on in there, had anyone passed by!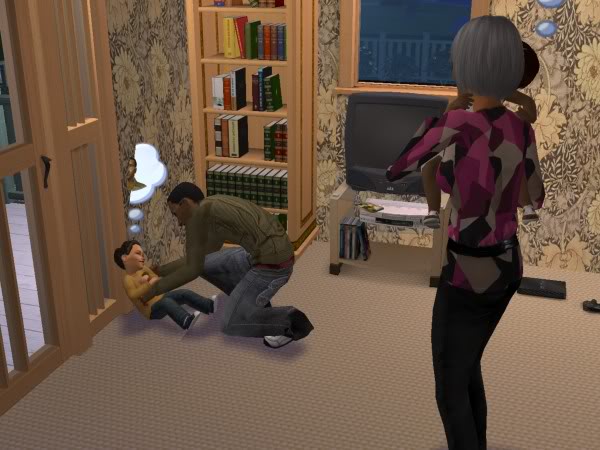 Kirstin's brother Owen brought his two kids, Adrienne and Malcolm, over to visit.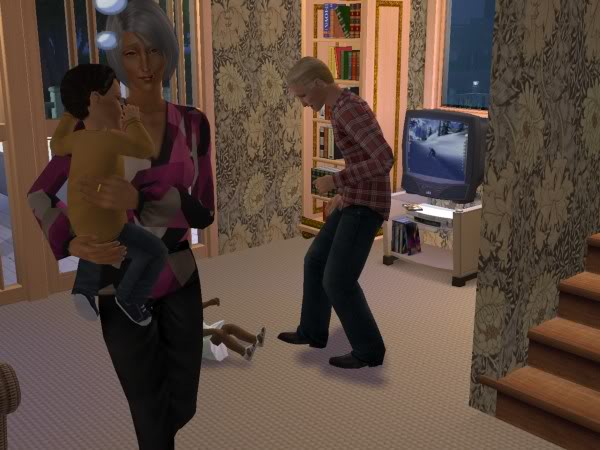 They're both adorable and we all love having them over. I could it made Collette a little bit sad though - she'd love Kirstin and me to start a family.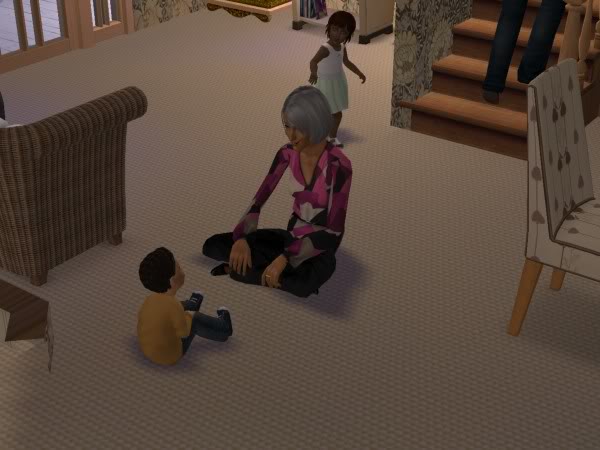 I'd
love Kirstin and me to start a family too. How great would it be to have our own little rugrats running around the place?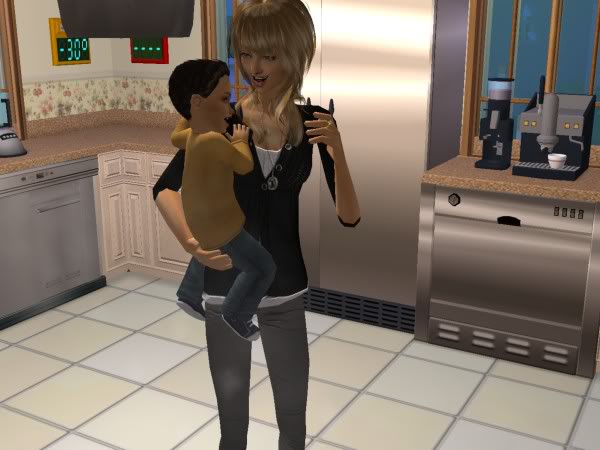 It's not that Kirstin doesn't like kids or even that she doesn't want them. She loves being an aunt and she does want to have children. One day. Still, I'm getting a bit impatient. I'd like to have kids sooner rather than later.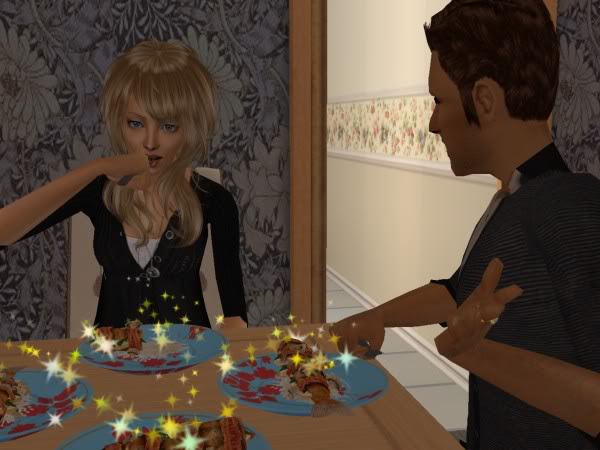 "Have you given any more thought to maybe starting a family?", I asked her over dinner. I was hoping maybe seeing her little niece and nephew had made her start thinking about parenthood herself.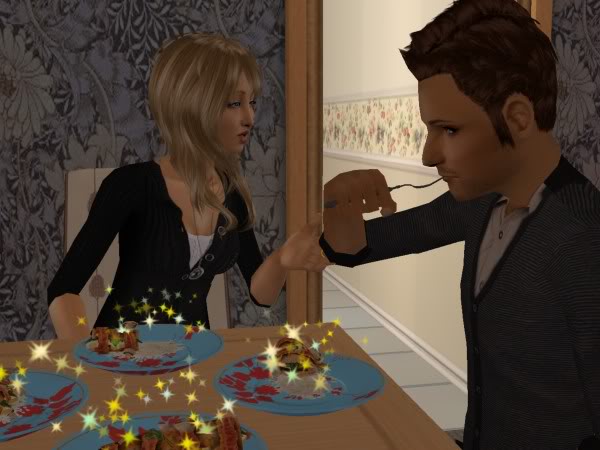 No luck though. I don't know why it really makes a difference but she wants to wait until she's actually practising (she's a paralegal right now) before we try for a baby. I'm pretty disappointed because kids will probably be at least another two years away now.
Random pics: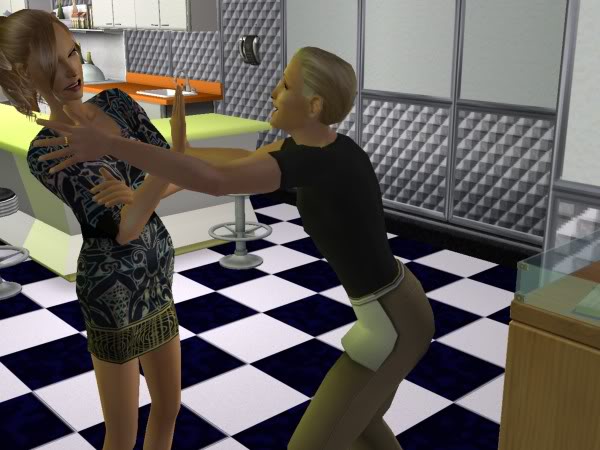 Julian is having issues with the diner. He has a gold sales badge and this girl had only
just
walked in, so she shouldn't have been in that bad of a mood.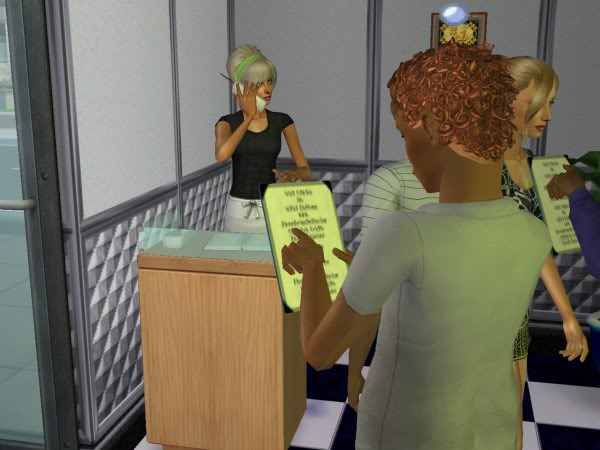 I'm kind of having issues with the diner myself. They are overrun with customers and I can't seat a damn one of them! :\ I tried it with Julian and with his waitress Adriana and the action "Be Host" just drops out of their queue after a while. I just went to one of the restaurants my tester Sim owns and he seems to be able to seat people just fine. So at least I know it's not a hack issue, I guess. But it still means I'm going to have to try to sort this out somehow. If anyone has any ideas, please share them in the comments!
Notes:
David rolled the want for a baby

at the beginning of this year

, while visiting his brother. I often take control of my visitors and one of the side effects is I get to see what they're thinking when I'm not playing them.

Kirstin doesn't seem to care one way or the other about having kids. Fortune Sims generally don't, I find. I think she'd be the type to put off kids for a career so that's what she's doing. She's on birth control right now. I'm attempting to not have everyone jump straight into kids right after they get married and unfortunately, David is a victim of this. I expect Kirstin will be promoted to a Personal Injury Attorney next round so she might be willing to go off her birth control then. ;)