Narrated by Rose Draper (
warning: partial nudity)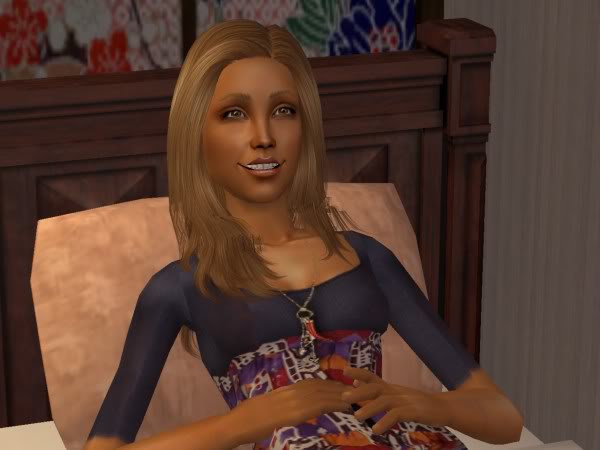 Ever since I broke up with
Luc
, I haven't been able to stop thinking about Joanna. I think I might really like her. Is that bad? To be thinking of dating someone else right after breaking up with someone? Anyway, I haven't told anyone except
Cordy
but I guess I'll probably need to say something to Joanna eventually, huh?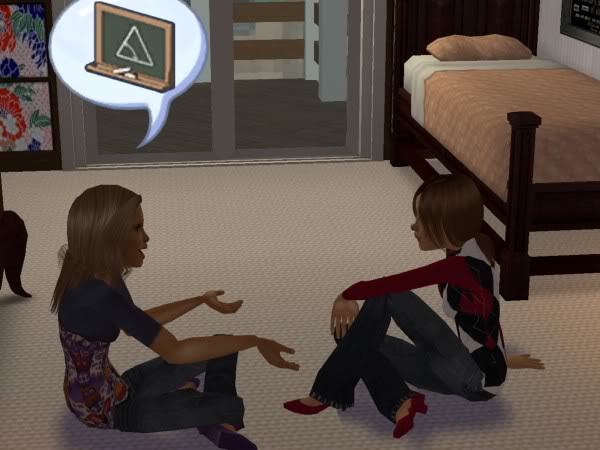 I invited Joanna over after school to "test the waters" and see how it went. But wow, she really likes to talk about studying and school! The whole time she was over, that was pretty much all we spoke about.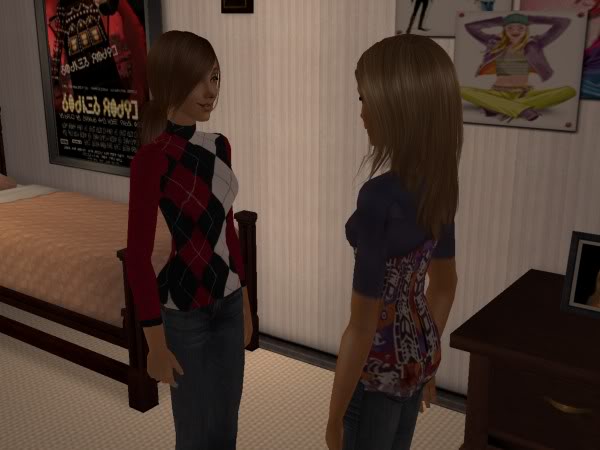 When she stood up to leave, I think we both felt a little bit awkward. Maybe she knew I liked her?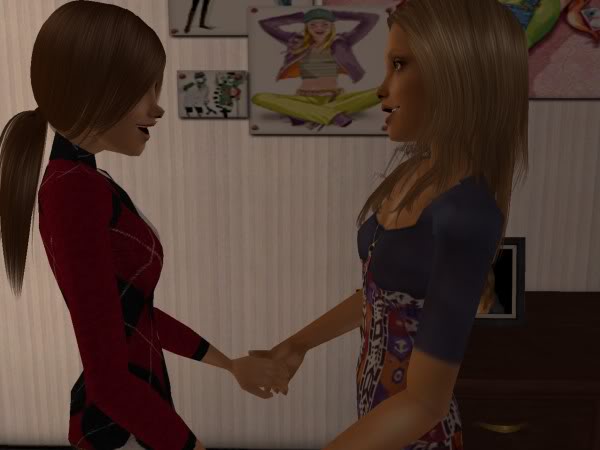 I reached for her hands, hoping that if she wasn't interested, I could lie and say I didn't mean anything by it.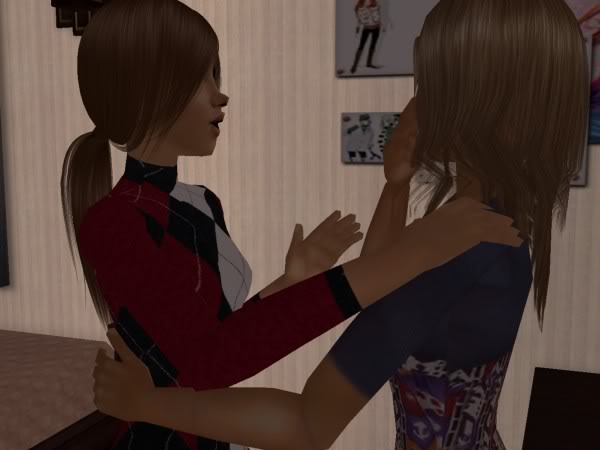 I must have been lost in thought because I didn't realise Joanna had leant in to kiss me, so we ended up bumping noses instead.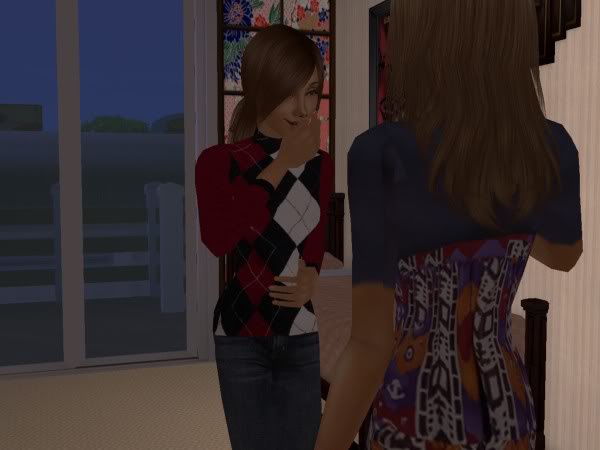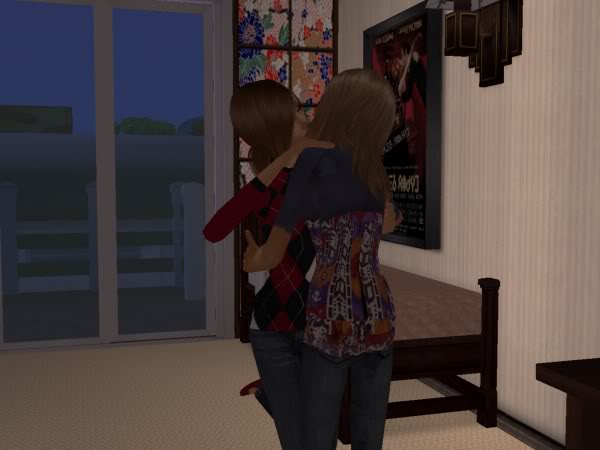 After an awkward giggle, we finally kissed for real.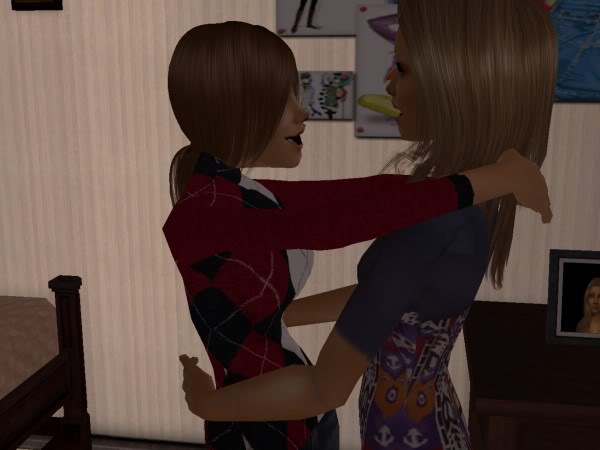 I was prepared for Joanna to not be interested - what were the chances that she'd like girls too? - but I'm really glad it didn't work out that way. I'd like to go on a real date soon but Joanna loves studying about as much as she loves talking about studying. She really needs to let her hair down a bit.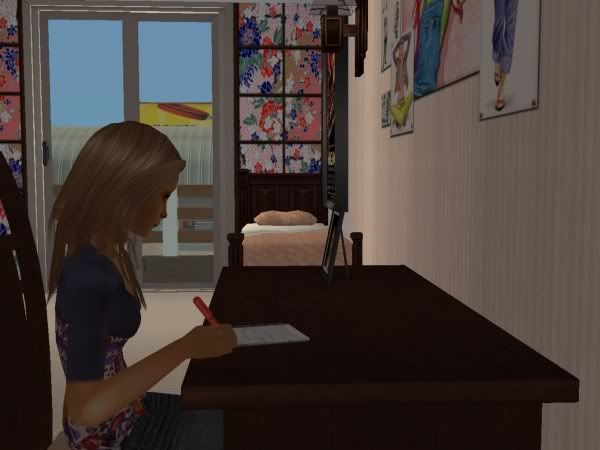 But Joanna has been a good influence on me. I'm studying a bit more and I have an after school job at Mum's law firm - just answering phones and stuff. I'm hoping I can get a scholarship if I do well enough there.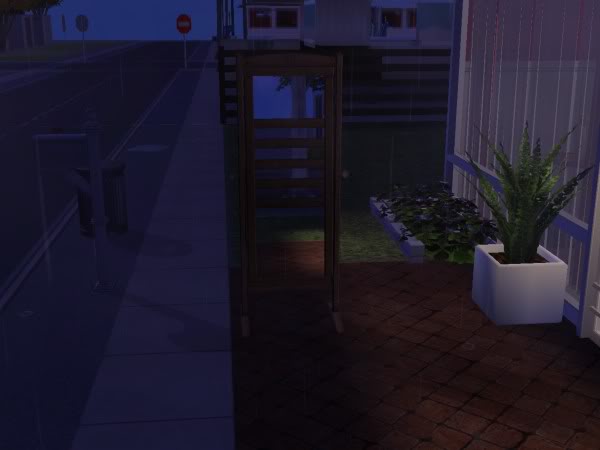 I think Luc might want to get back together with me. He's been leaving weird gifts outside our house (a floor mirror? Huh?). We've been able to become friends again over the last couple of weeks but I hope that didn't give him the wrong idea.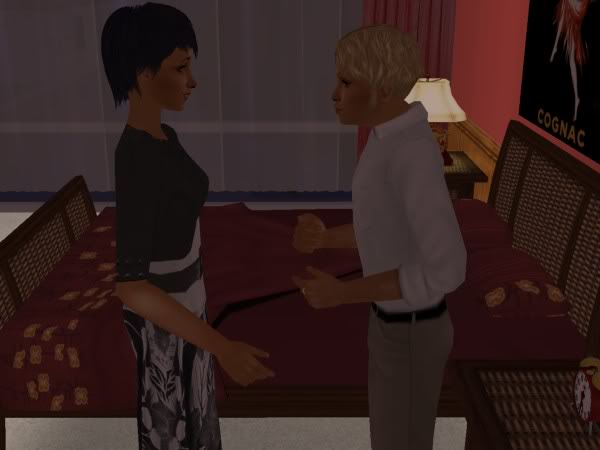 Mum has been nagging Dad about starting up my grandpa's shop again. He's been dragging his heels about it and it's even worse now that
Drusilla
(Grandpa's former employee) is gone. He's going to have to find a replacement, and that'll mean more work for him.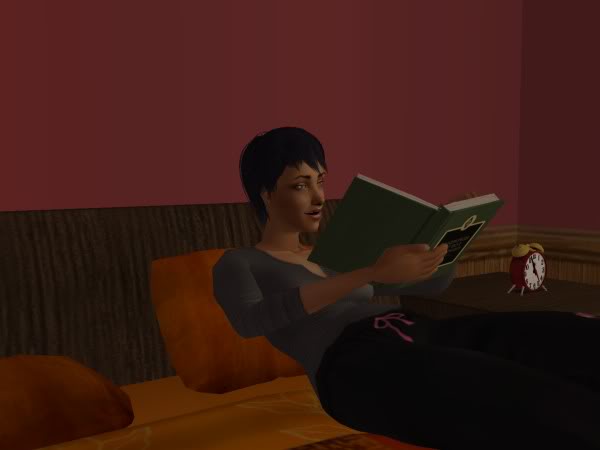 Mum would do it herself but she hasn't been well lately. She doesn't have much energy to do anything apart from lying in bed. She's sleeping in my grandparents' old room, because she's not sure if she's contagious.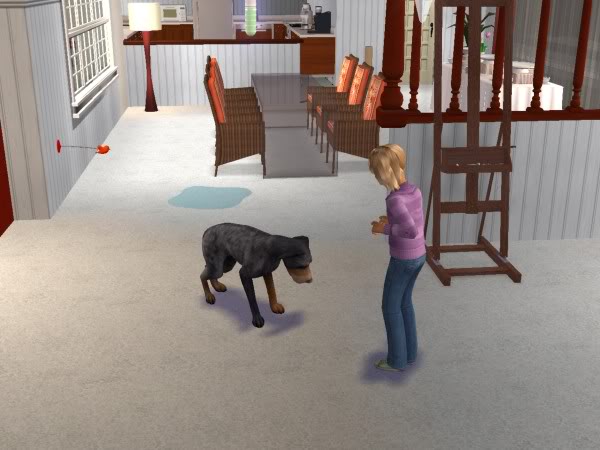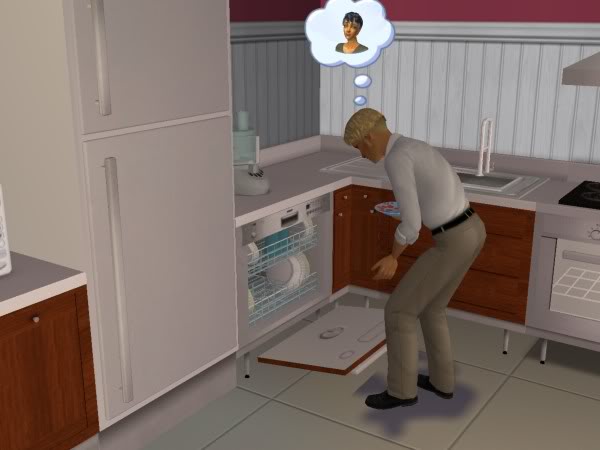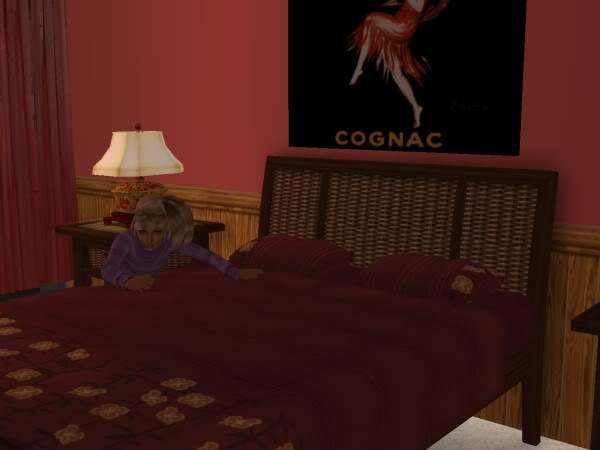 So we're picking up the slack with the housework. Well, Dad and Patience are. I have to admit, I haven't really done that much to help!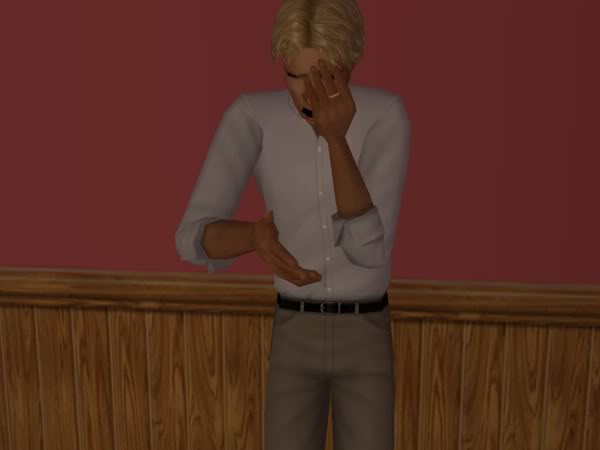 Dad was bringing Mum her breakfast one morning, really early, when he found her body crumpled on the floor. Of course, we'd heard about people in this neighbourhood dying of the same illness Mum had but you never think it's going to be someone in your family.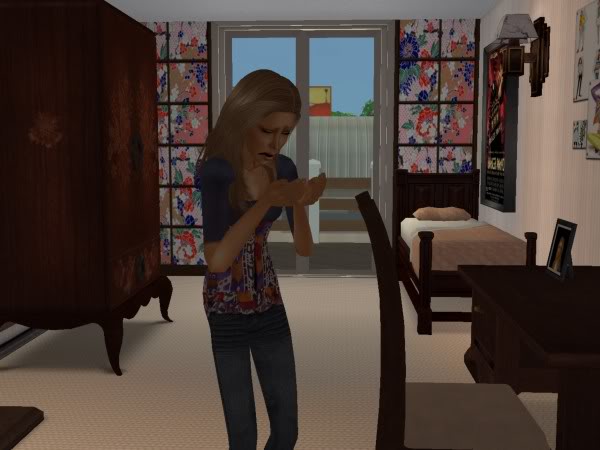 Especially not your mother. I feel like we didn't even get to spend very much time together near the end. I've been so preoccupied with work and school and Joanna.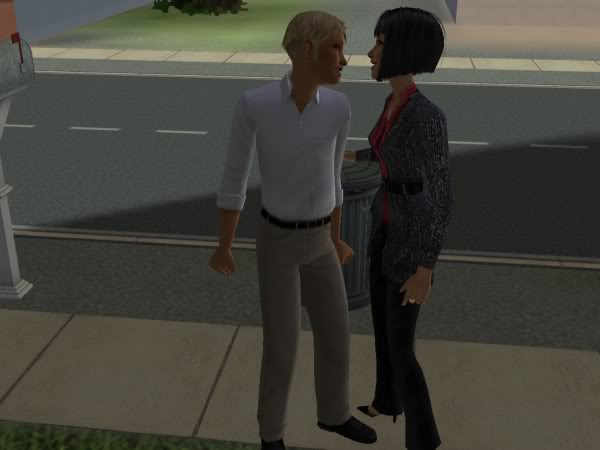 To make things worse, Dad has been flirting with other women. It's only been a couple of weeks! I don't know, I guess he's lonely now but it doesn't seem right.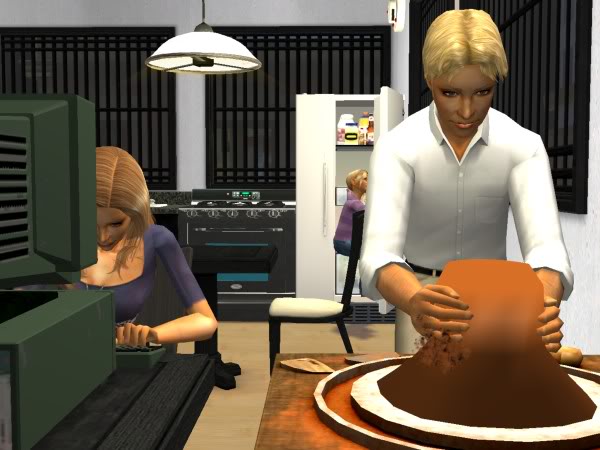 When we all went to the shop on the weekend to prepare for reopening, I felt like asking him about it, asking him what he thinks Mum would think. I didn't though. I don't really feel like getting into it with him. So I just kept my head down and continued studying all the different pottery techniques. When we reopen, Dad is going to need my help to keep up with the stock. Neither of us is as talented as my grandpa was.
Random pic: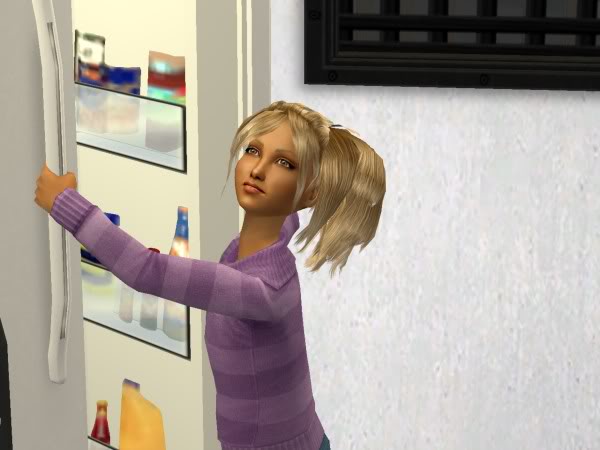 Patience being ever so helpful at the store. She pretty much swung on the refrigerator door the whole time until I bought her an arcade machine to play with instead. Typical kid.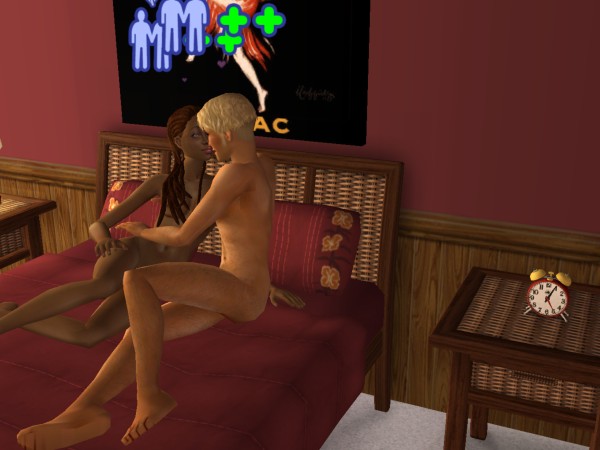 WHAT?!? That's Kendal naked on the bed with Lake, by the way. And yes, they did woohoo. I didn't quite know how I'd work this in, seeing I wanted to write from Rose's perspective and there's no way she would have seen this.
Notes
:
I'm still tossing around some ideas about how (or if) I'm going to write this into the next Clarke update (which will be Summer 2011). It's a little out of character for Kendal but it might make some nice conflict for her. You know, because she hasn't been through enough!

If you're curious, Ottilie's death was not planned or an ROS.

Just another tragedy my game felt like inflicting on me. I think I might be a little sadder about this than I was about Samson, though his death was very sad too.

Last update of Round 19 (the Royces) should go up within a day or so, along with a round summary!