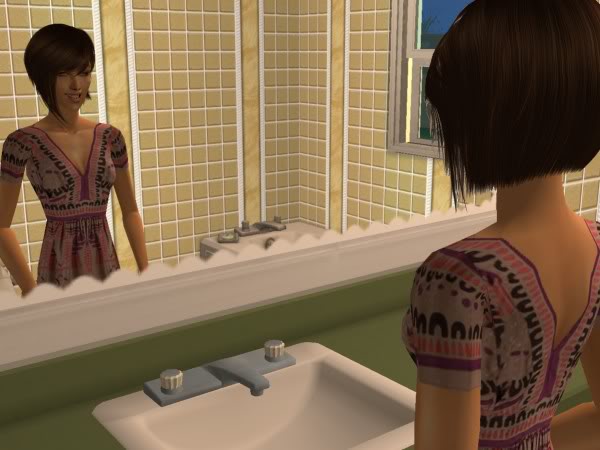 I'd never advise any of my clients to dye their own hair but I figure being a gold level cosmetologist, I could handle doing
my
own hair. I've decided to go back to my natural colour. I was getting bored of being a redhead.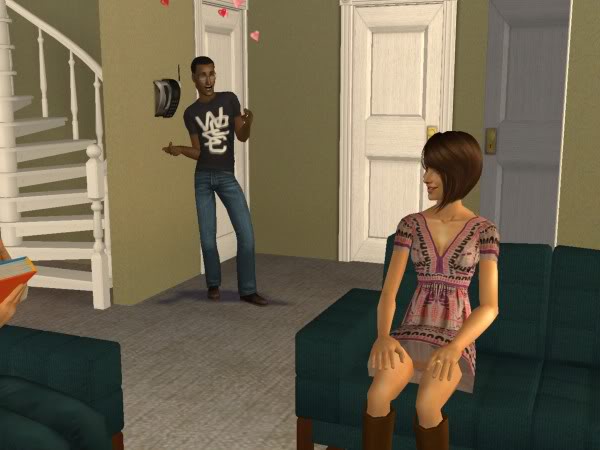 I can't even remember why I dyed it in the first place. It might have been an offhand remark Owen made about thinking redheads were sexy or something. Turns out he thinks brunettes are pretty sexy too.
This
one, anyway!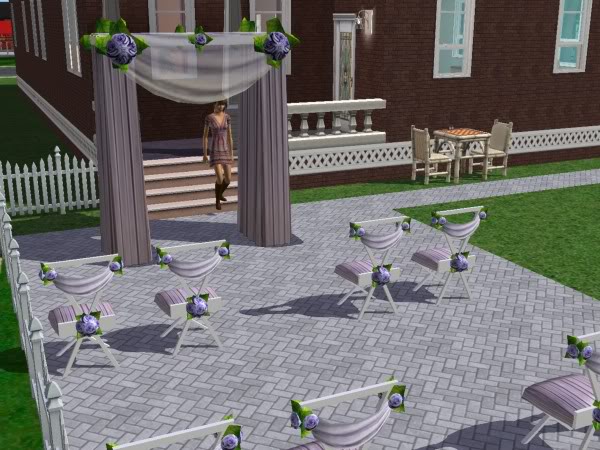 No, your eyes are not deceiving you! After being engaged for two whole years, Owen and I are finally getting married. We settled on an outdoor wedding at home but let me tell you, when I stepped outside on the morning of the ceremony, I was regretting that choice. It was
hot
!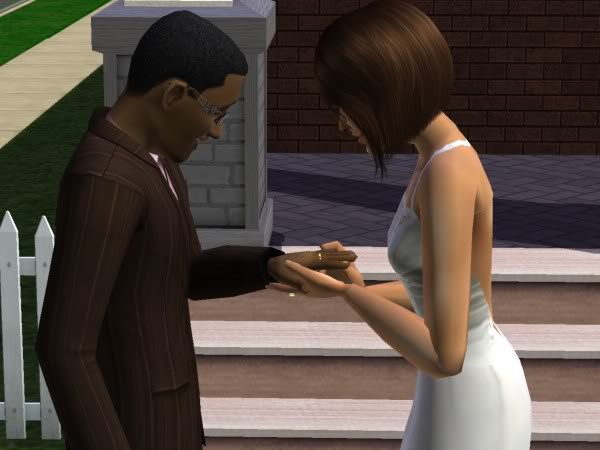 But you know, the morning of the wedding is a little late to be making last minute changes! We're married now and that's what counts.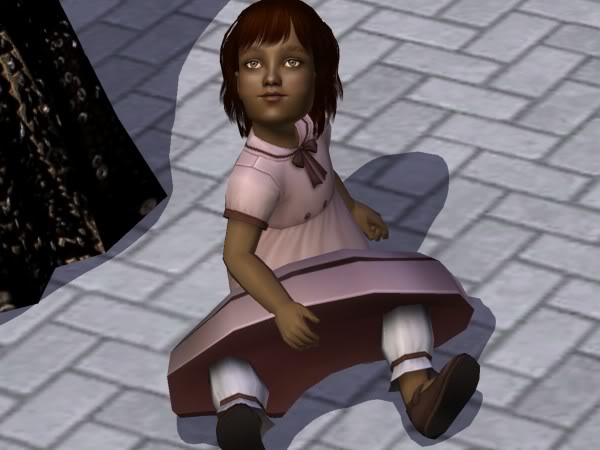 Adrienne got a new dress for the occasion. Mum bought it for her. I think the bloomers were a little much but what could I really say? She did look really adorable in it.
I looked over at the guests right after the ceremony and noticed Kimberly didn't look too happy. I was hoping for a drama-free wedding but already, it looked like that wouldn't happen.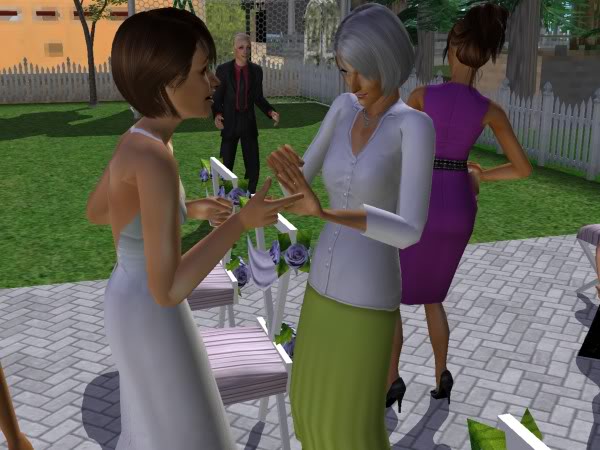 Ugh, Collette drives me crazy sometimes and my wedding day was one of those times! We get along okay about 50% of the time but then she'll start acting like our conversation is mind-numbingly boring and fix her nails or just walk off completely. Owen says she's like that with everyone but I just can't deal with her sometimes.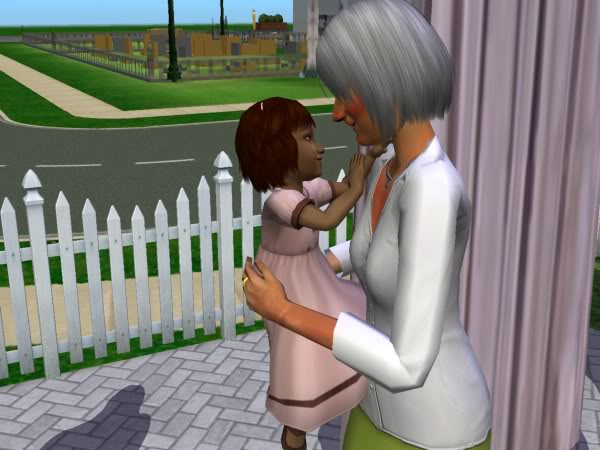 But Adrienne adores her grandma and Collette is actually really good with kids (how, I don't know!). So I'm going to make an effort to keep things civil between us.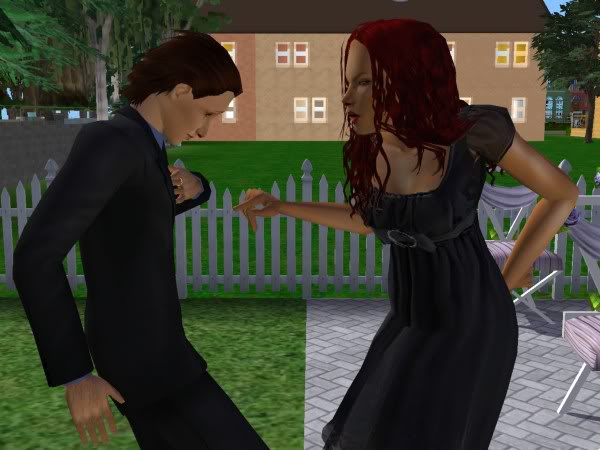 It was at this point that I realised the reason Kimberly was looking so angry before - Dad! He's been getting grouchier as he's gotten older and I guess Kimberly did something to piss him off and he made a rude remark. Or she did nothing at all and he made a rude remark. It doesn't take much these days.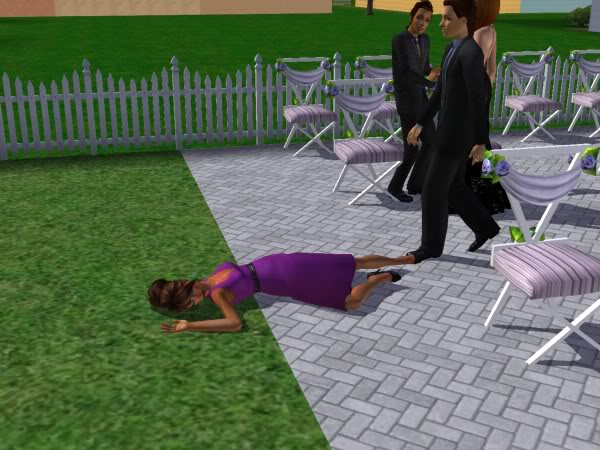 So I just put out that fire and was starting to mingle again when Mum passed out from heat exhaustion.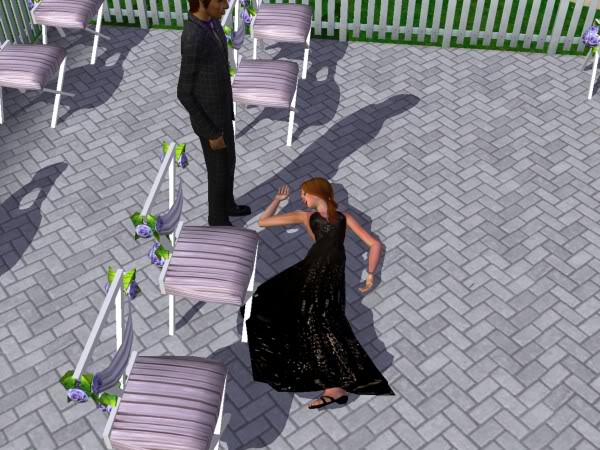 Madelyn was the next casualty. Our guests were dropping like flies, so we moved the reception inside pronto!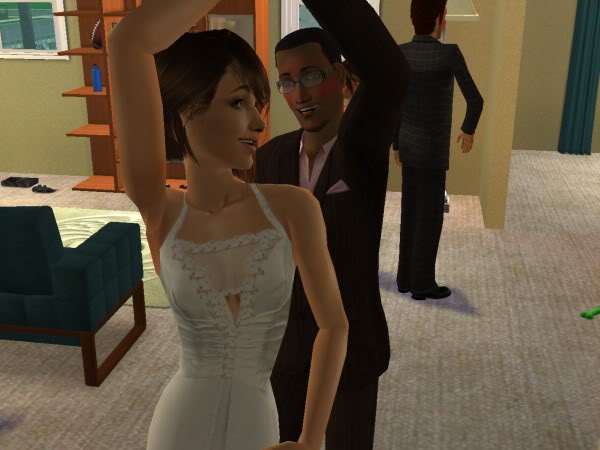 It was a little late by then though. Owen was looking very flushed from the heat, my brothers were both sunburnt...yeesh, what a disaster!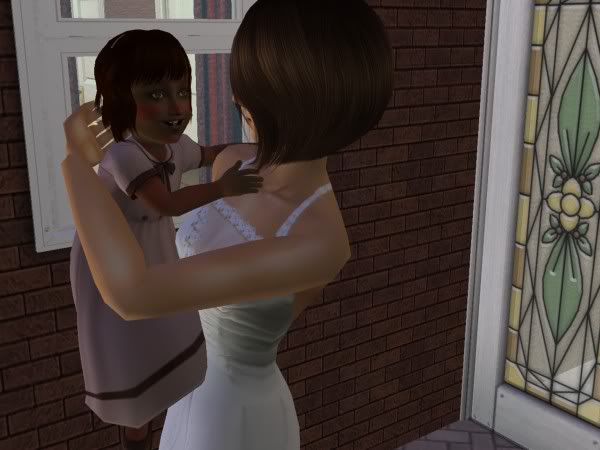 And my poor baby was all red in the face too! She was outside with Collette for the whole reception, so it was no wonder!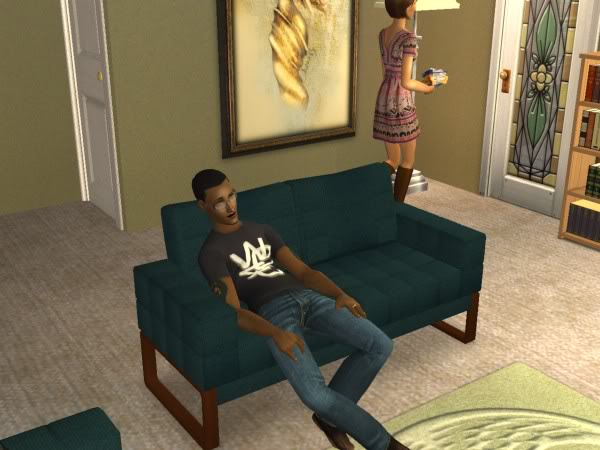 Post reception, I got started on the clean-up, while Owen lazed around on the couch. He said it was too hot to do anything. I thought to myself, "This better not be a sign of things to come!"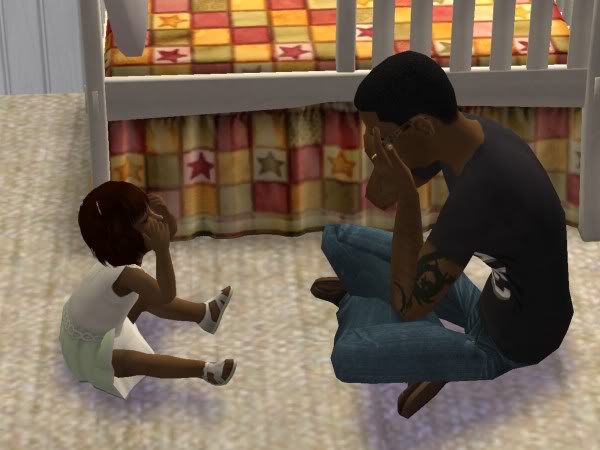 Thankfully, it was not!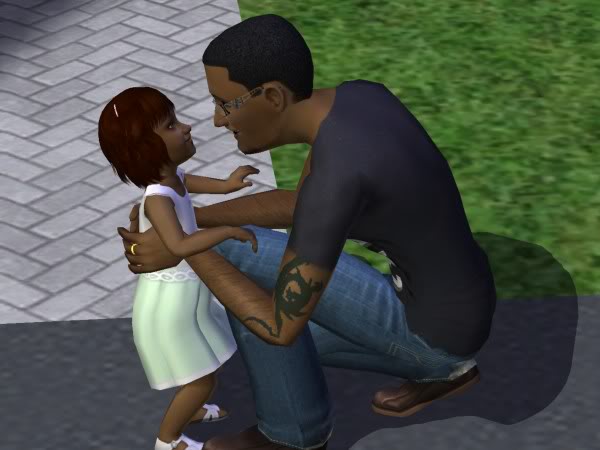 I was eager to get back to the salon, so Owen agreed to do the stay-at-home dad thing on his days off. Mum, Dad and I come home to a clean house and a sleeping toddler!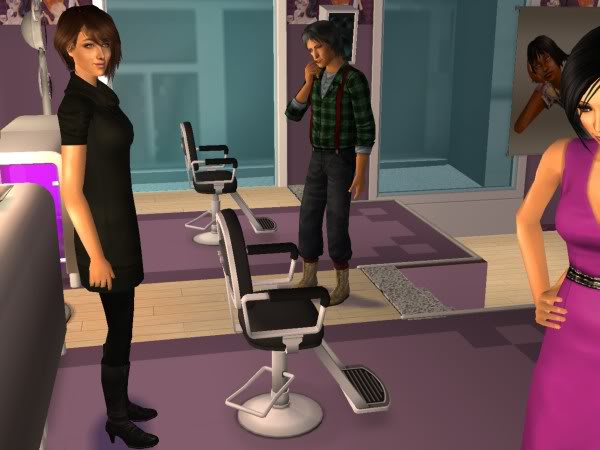 Speaking of the salon, it's at Level 6 now and it's doing really well. I'm thinking I should become a stylist to help some of these poor souls dress a little better though! I can't believe what some of them walk in wearing!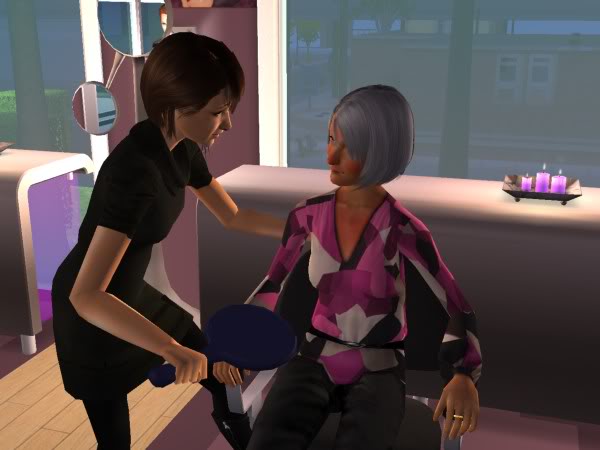 Collette came in to nose around, so of course, I offered to do her hair free of charge. She must have been in a particularly grumpy mood that day, because her thank you was more like a grunt. And I did a damn good job!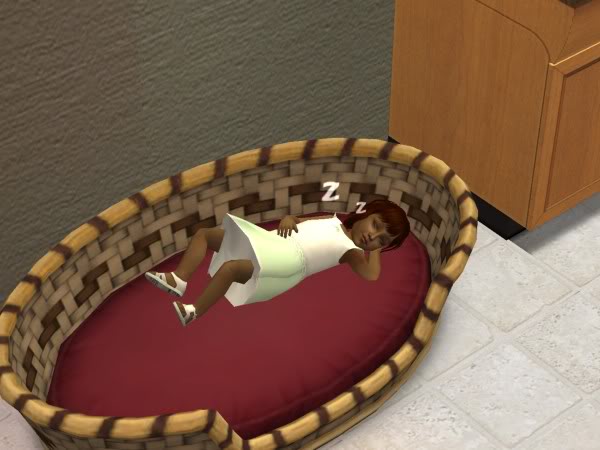 I've come to the conclusion that there's some sort of weird attraction toddlers have to dog beds and there's not much I can do about it.
Eliot loved it
when he was little and Adrienne crawls in there every time we turn our backs. We just pick her up and carry her to crib, still fast asleep.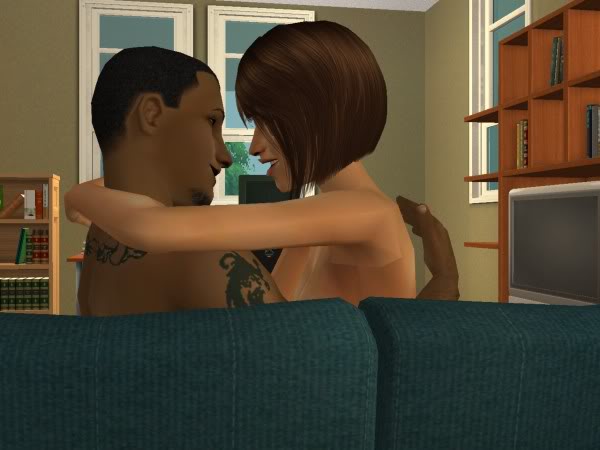 That often leaves us a few hours with the house to ourselves in the afternoon, which is plenty of time for a quickie (or much more than that!). I think we might have forgotten something kind of important on one of these afternoons. I'm late and I'm
never
late!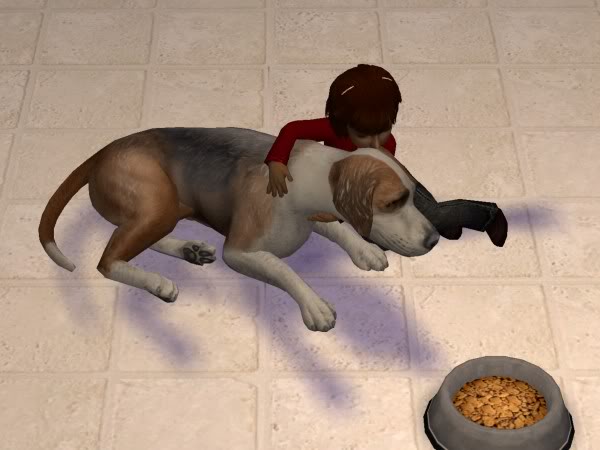 Awww! They're actually good friends. Poor old Zeke won't be around much longer, so this is kind of sad.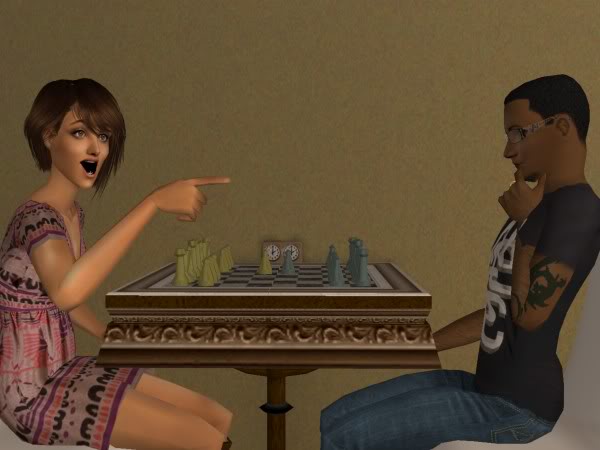 Naomi cheating at chess like she always does. I just love her face here.
It's almost 5 years since TS2 came out and I still giggle at the Romance Sims' walk. The male strut is funny but I love the sexy walk the women do. It is so over the top and hilarious!
If you're curious, Naomi

is

pregnant and no, they weren't trying! This is an oops baby, just like Adrienne was - both a result of risky woohoo!

Oops Baby #2 is due in Spring 2010.

I'm hoping he/she looks more like Naomi.

Adrienne looks pretty much exactly like Owen (who looks exactly like Collette, bar colouring), so I'd like to mix it up a bit.

I don't have a period hack or anything, so Naomi isn't really late. But Naomi seems to be one of those lucky women who gets through pregnancy with no adverse symptoms at all though, so the only clue she'd have that another baby was on the way would be being late. So for the purposes of the story, she's late. I didn't want to not say anything at all and then have her turn up at a wedding looking like she's about to pop, so I just snuck it in at the end there.

Speaking of weddings, I'm going to do a mini-update in Winter 2010 for David and Kirstin's wedding. They got engaged in Winter 2009, so I figure it's time. With this new system, I think it's more realistic if they get engaged and then I visit them for the wedding 6-12 months later. That seems like a decent amount of time in which you could conceivably plan a wedding.