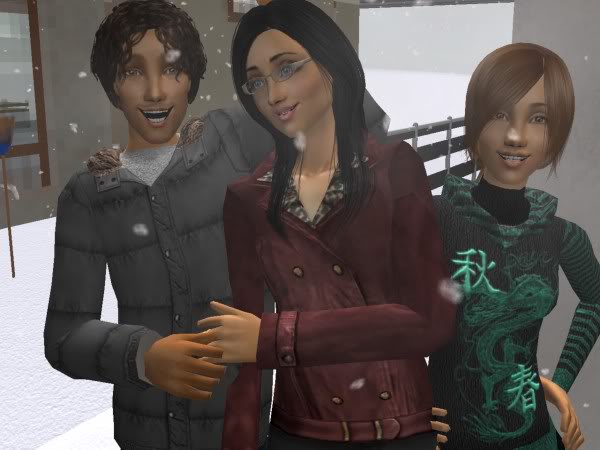 Narrated by Athena Gottlieb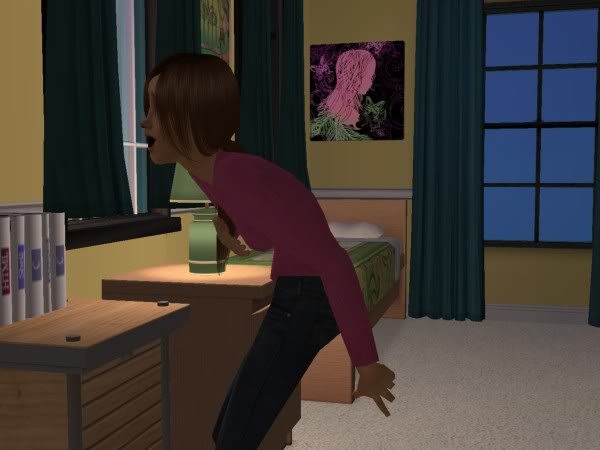 Adam and I had a bit of a scare recently when Joanna came down with something. It was so scary to hear her coughing. It didn't sound healthy at all.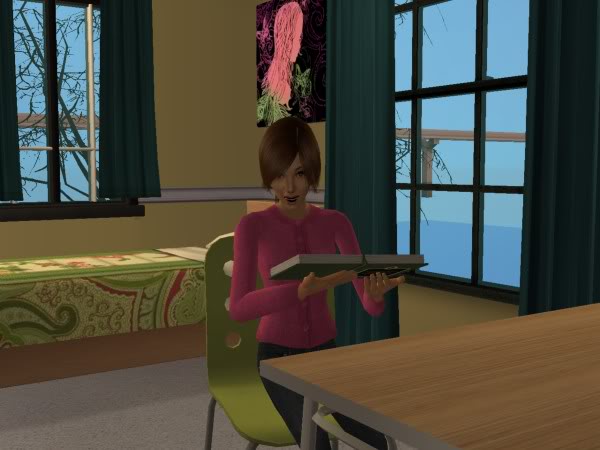 She didn't have much of an appetite - she just wanted to stay in her room and study. That's not too much different from what she likes to do most of the time though.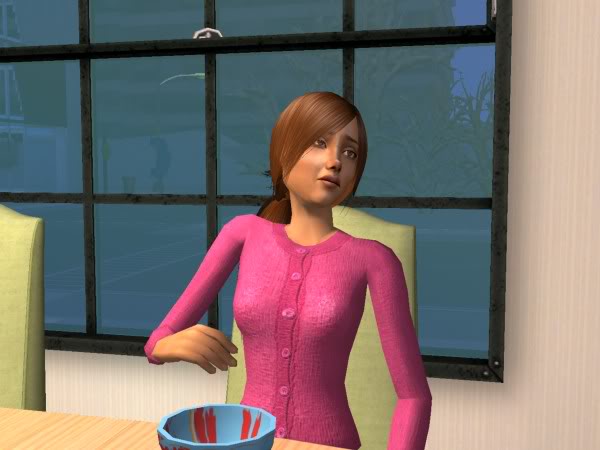 Adam did finally coax her downstairs to eat some soup. She said she felt better after eating it but she still didn't look well, so I insisted she stay home from school the next day.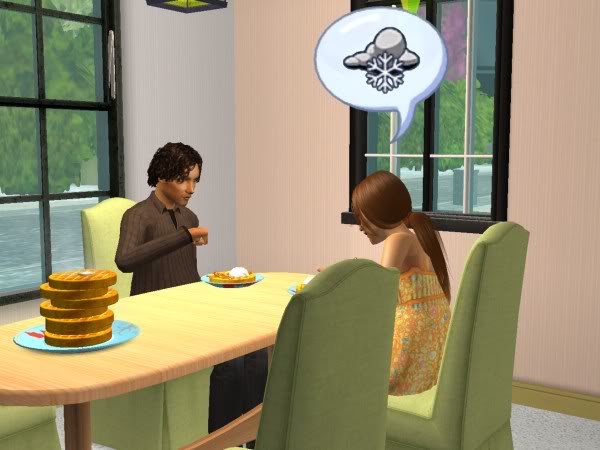 Adam had to stay home with her all day, otherwise I think Joanna would have snuck out and gone off on the bus! She was really worried about the work she was missing at school. Her hard work has paid off though. She's earned 8 scholarships, which means Suffolk University will waive tuition once she's old enough to attend. I hope she can relax a little more now!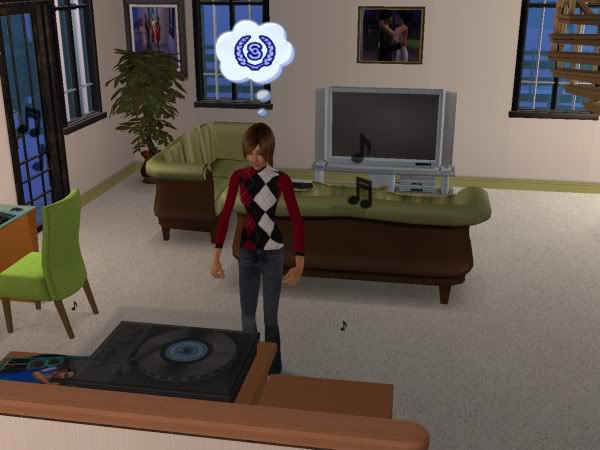 Even when she's having fun, she's thinking about college!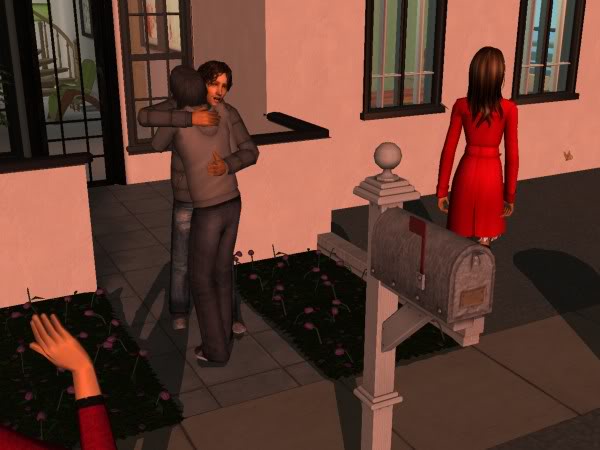 Our son Wade came for dinner the other night and brought along his girlfriend, Amelia, who we hadn't met before.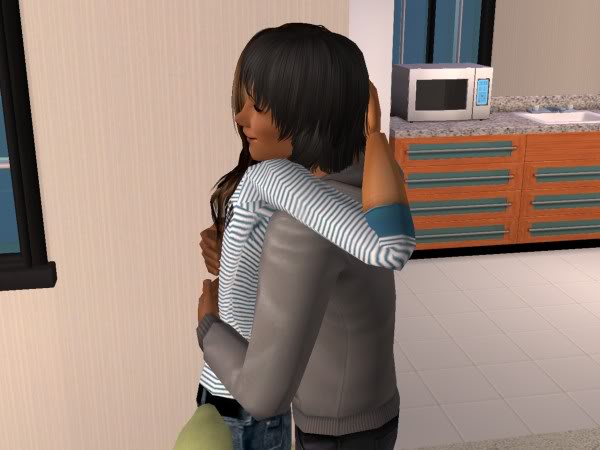 We could tell right away that Wade was certainly fond of her.
We all really liked her too and even Joanna came out of her room and socialised (even if she did go back upstairs after dinner)!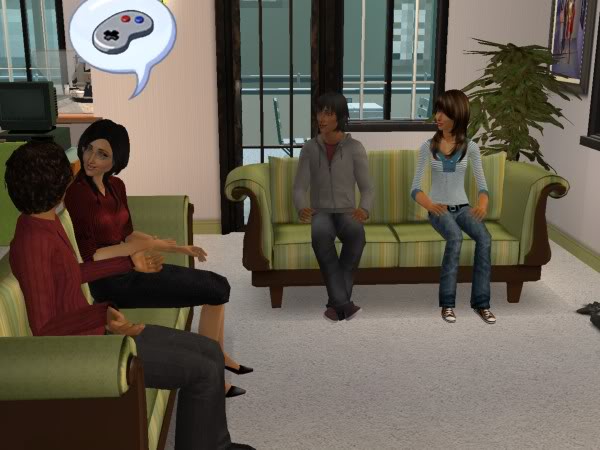 The rest of us talked long into the night and before we knew it, it was morning. We just had such a great time catching up with Wade and getting to know Amelia.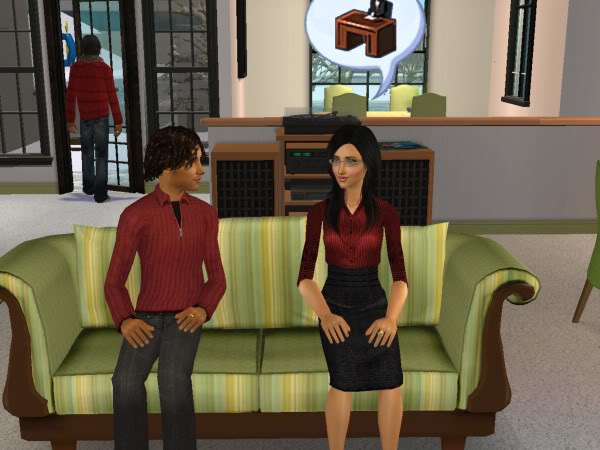 As Wade and Amelia were leaving, Adam and I decided a nap might be in order. Neither of us had work that day, so we were free to laze around as long as we liked.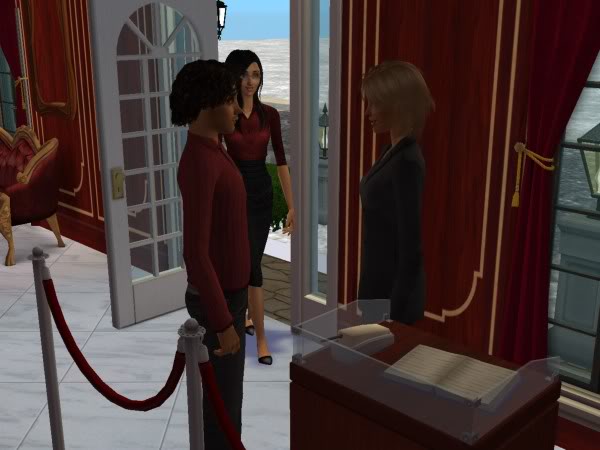 A few days later, we had something to celebrate. After working his butt off, Adam was
finally
given his own cooking show! It's going to air three times a week and Adam took me to lunch at The Claudette, a new restaurant in Exeter.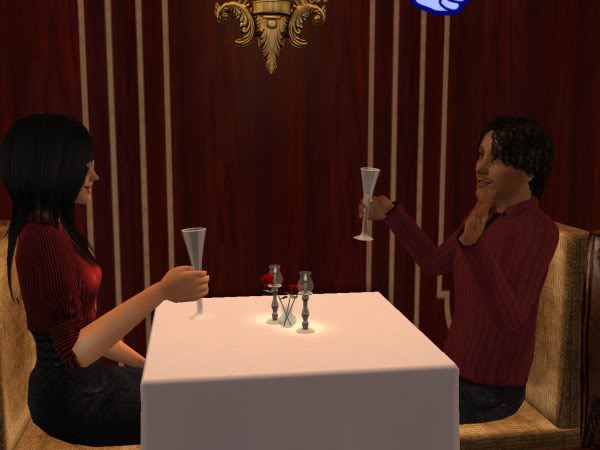 It is a beautiful restaurant but I feel like we were a little under-dressed to be drinking champagne in such a fancy place.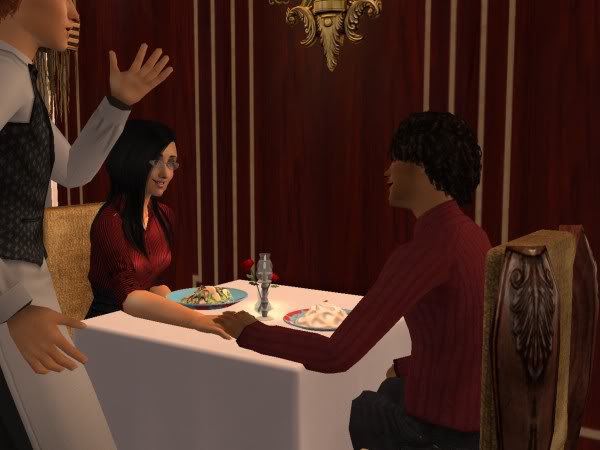 The food was delicious too. I had a salad but Adam had Baked Alaska, which is one of the few dishes he hasn't yet learnt how to make.
I'm sure you can guess what he wanted to do as soon as he got home. He says his is just as good as the restaurant's and he's even thinking of
buying
the restaurant
.
We have a nice little nest egg built up, so I agreed to let him at least consider it.
Notes:
Yay, Adam finally got his last time want! His dad never achieved his (they had the same one), so this is a little victory for Isaac too.

I'll have to check out this restaurant and see if it's a decent price for Adam to buy. It might be a little expensive and Adam might need to rein it in a bit and choose a cheaper place. But anyway, owning his own restaurant seems like it would be the next logical step for Adam. Joanna is a Cuisine Sim too, so it would be a nice legacy to pass onto her as well. I feel like Julian's diner was a nice practice for me, so now I can tackle a larger place and see how I go!

The lot, by the way, is from MTS2 and I didn't change the name, so searching for The Claudette should bring it up, if you'd like it in your own hood. I would link to it myself but the site seems to be down right now. You can't see much of it but it's a really great lot. I only changed a few things, like I swapped out some Maxis chairs for the Adele ones.

Joanna is a scholarship machine! I knew she'd be like that since she was a little girl. As I mentioned, she has 8 scholarships which means a free ride at university. If you're curious about which scholarships she has, they are the Scholar's Grant, Dance, Entrepreneurs, Culinary, Visual Arts, Hygienics, Engineering and Communications. She also has over $25000 saved up in her bank account, so this kid is pretty set for life.

I wanted to make Adam look a bit older this round, seeing he's 55 but I just couldn't cut his hair! I'm very attached to it, apparently.

More on Adam, he still wants another baby. Athena is 50 now. I think he needs to let go of the dream.