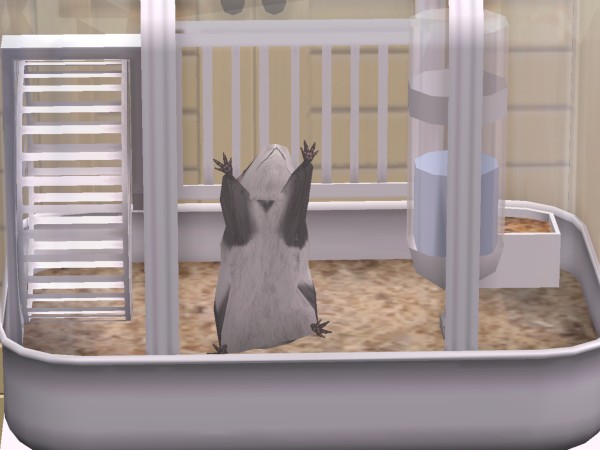 Looks like
Drusill
a
and
Floyd
's womrat, Patches, is trying to make a break for it.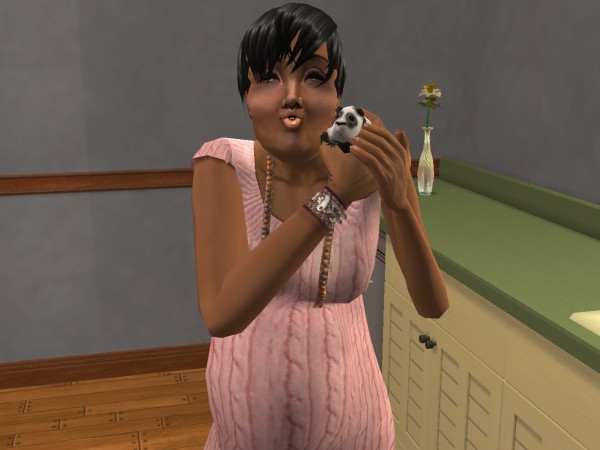 Perhaps being squeezed constantly by Drusilla doesn't agree with him. And yes, that is a baby bump you're seeing under Drusilla's tunic.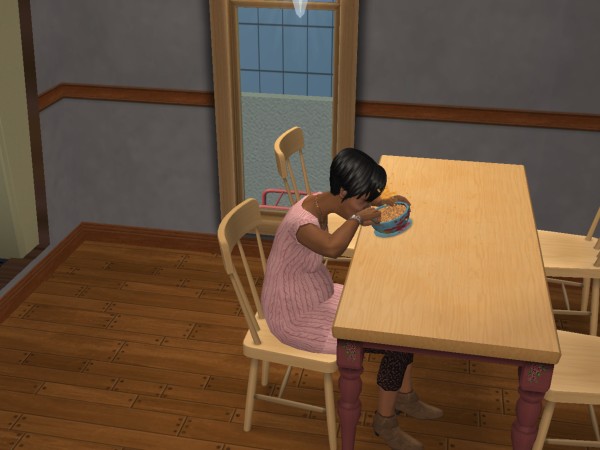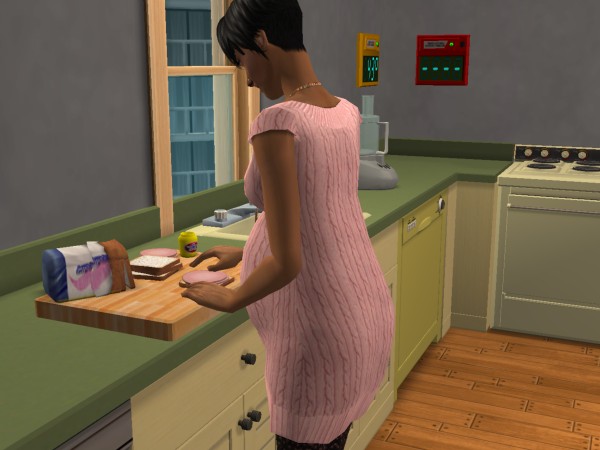 Maybe she and Floyd should learn a little something about healthy eating before Drusilla gives birth. They live on mac and cheese, lunch meat sandwiches and cereal. Drusilla has one cooking point, Floyd has none.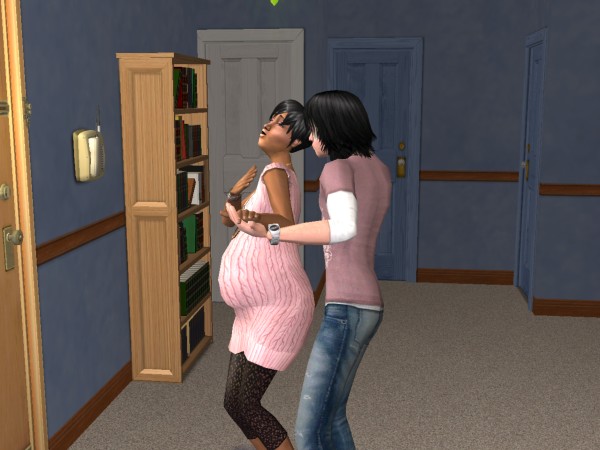 It doesn't look like there'll be much time for that because I think Drusilla might be ready to pop. She's huge!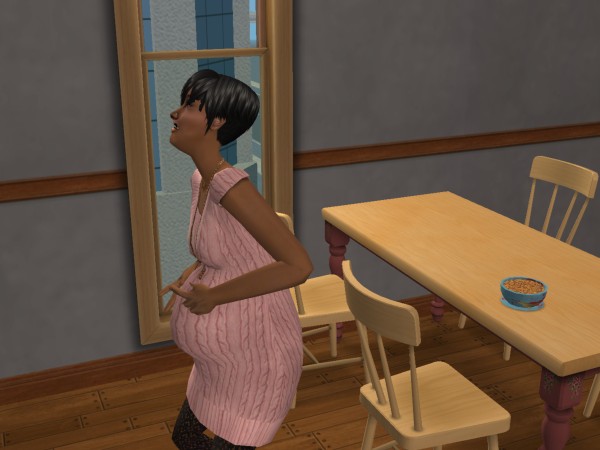 Labour seems to have interrupted Drusilla's second bowl of cereal this morning.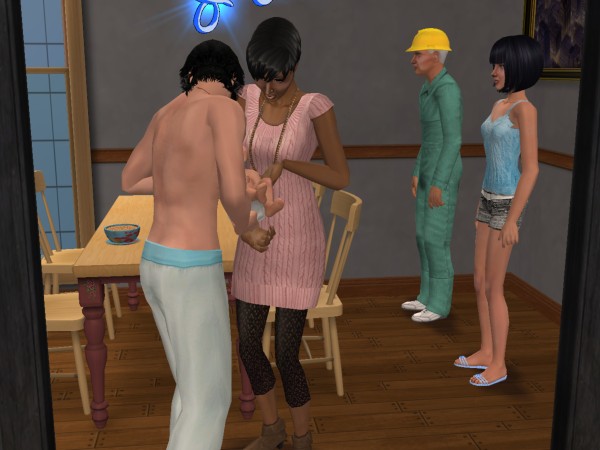 Mina
and Curtis rushed in at some point while Drusilla was giving birth to Baby #1. Yes, that means there's a #2. Drusilla is a twin herself and now she has her own pair.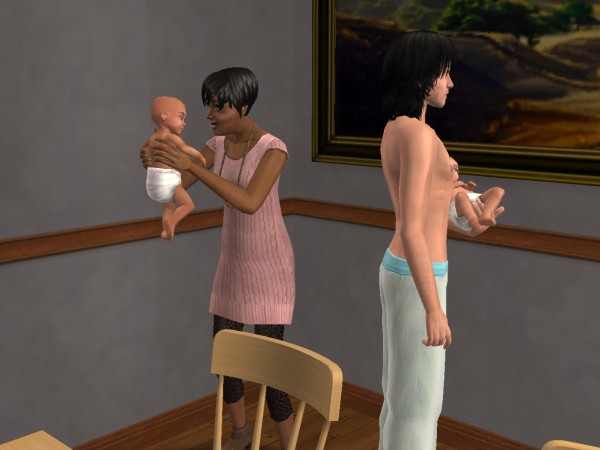 The twins are both girls (just like Drusilla and her twin,
Xanthia.
They decide to name one girl each - Floyd names
Athena
and Drusilla names
Linnea
.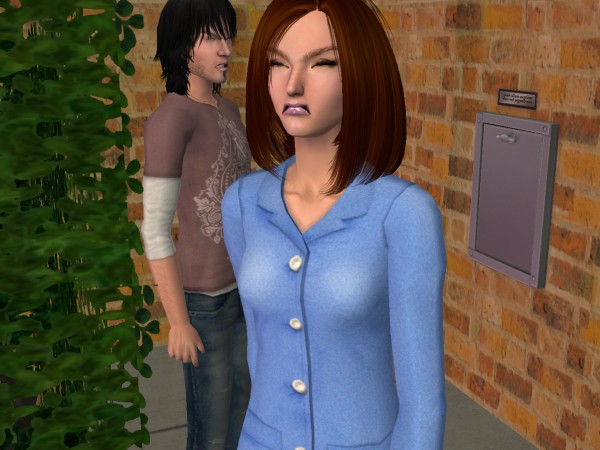 Well, if any of my Sims were going to be the first to get the negative networking "benefit", it would be Floyd. Downstairs neighbour Maria is really not keen on him and will see to it that Floyd will pay top dollar for anything he buys from the catalog from now on. He's such an awful neighbour - I don't blame her. I fully expect Curtis to give him another "benefit" sooner or later. They hate each other even more.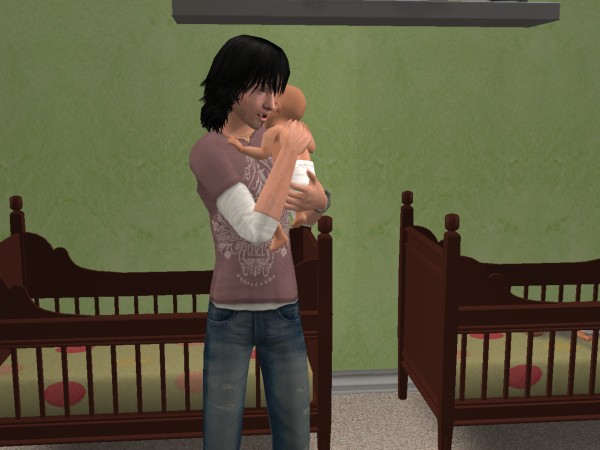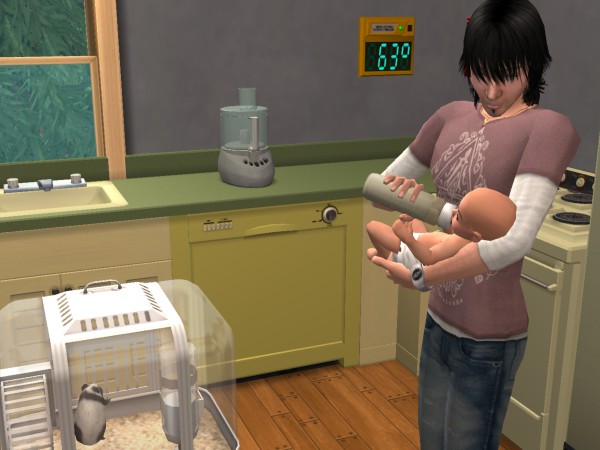 Anyway, awful neighbour but pretty good father so far. Floyd almost exclusively cared for the twins when they were babies. Drusilla went back to work the same day she gave birth and he had two days off in a row, so it worked out well for them.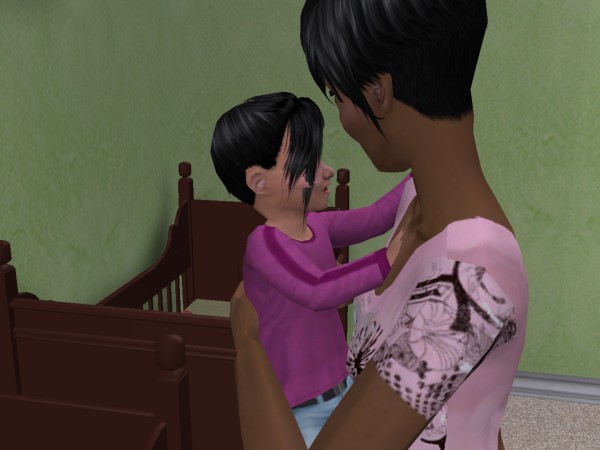 And now Athena and Linnea have both grown to toddler. They grew up right at the end of the session, so this is the only pic I have apart from the ones in their profiles. You can see their faces properly there. They both look like Drusilla, Linnea more so than Athena.