Over at the Collins place, Courtney Edwards' criminal apprehension skills are improving. Darcy Thorne got into the apartment but wasn't able to steal anything.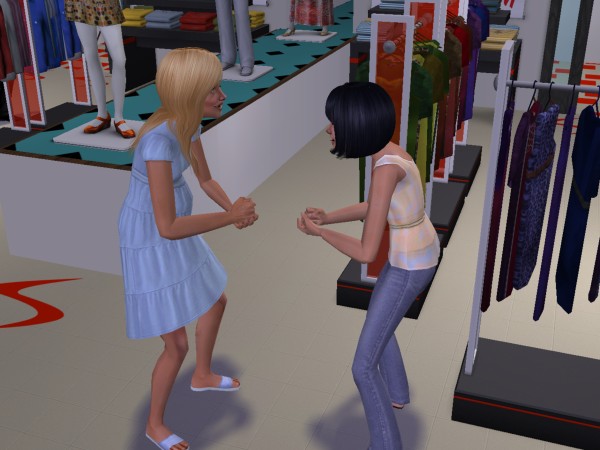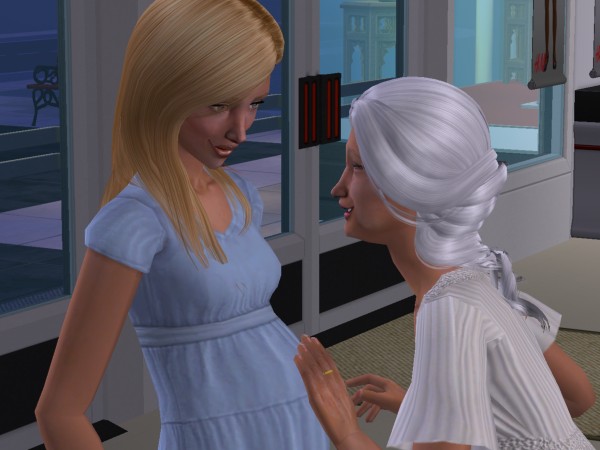 That evening, the Collins celebrate
Mina
's birthday with a trip to H&M. While there, they run into
Nathalie
, who's very pregnant with her first child.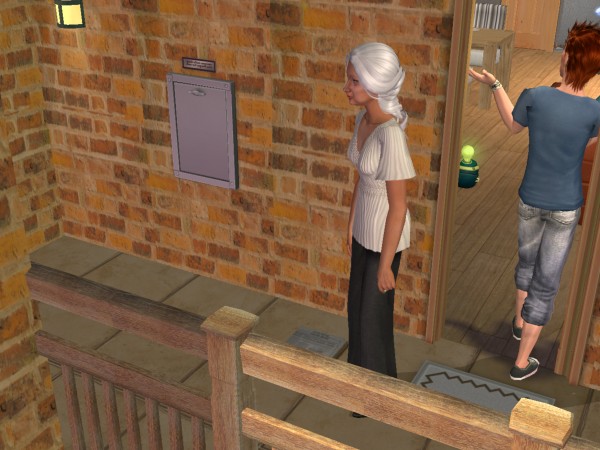 Because
Steffi
took a part-time job as a Coffee Shop Sound Engineer after she achieved her LTW, she's home during the days. While Mina is at school and
Anton
is at work,
Sullivan's newest resident
drops by.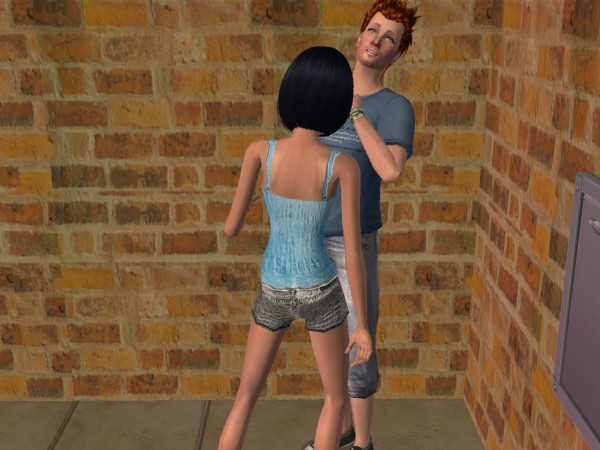 He's still there when Mina gets home. She takes a definite interest in
Joseph
and even flirts with him when her mother isn't looking! I wonder if she knows about
Alexandra
's crush on Joseph.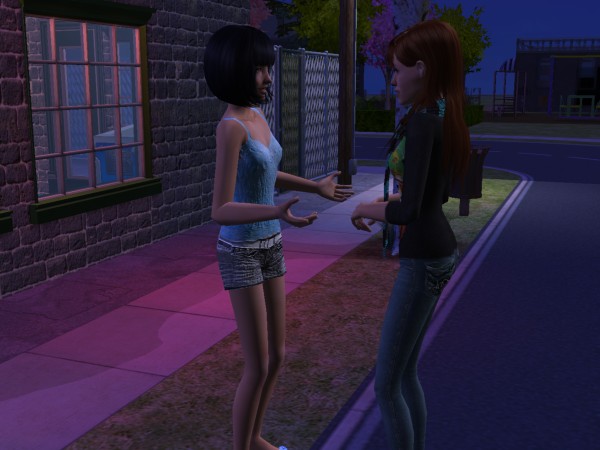 Speaking of Alexandra, the next night, the two girls head over to A Lost Generation in Sullivan to scope for some boys their own age. It looks pretty dead, so they decide to have a bite to eat first.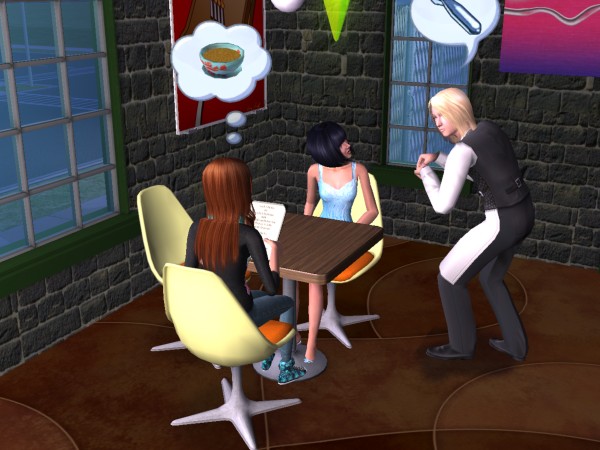 They both decide to get Mac and Cheese. Not that they couldn't have made that themselves very easily at home.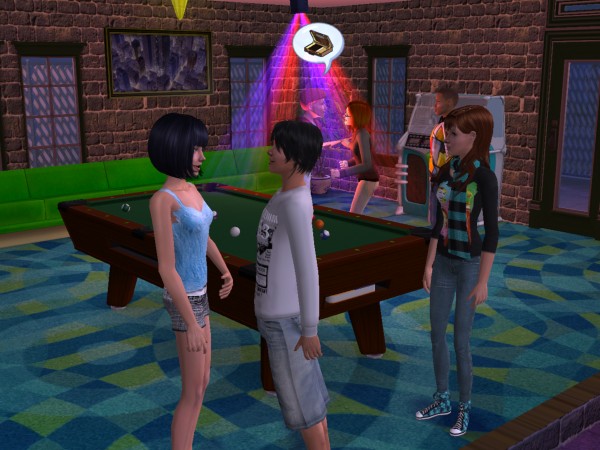 While they were eating, the place seems to have filled up a bit and there are now some townie teens hanging around. Abhijeet Turner catches Mina's eye...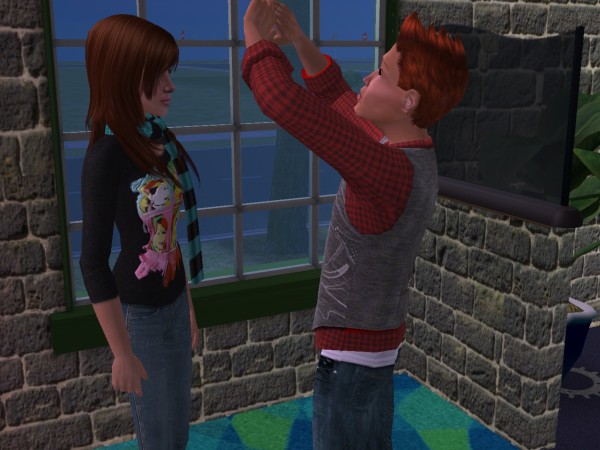 ...while Alexandra is hitting it off with Juan Harris.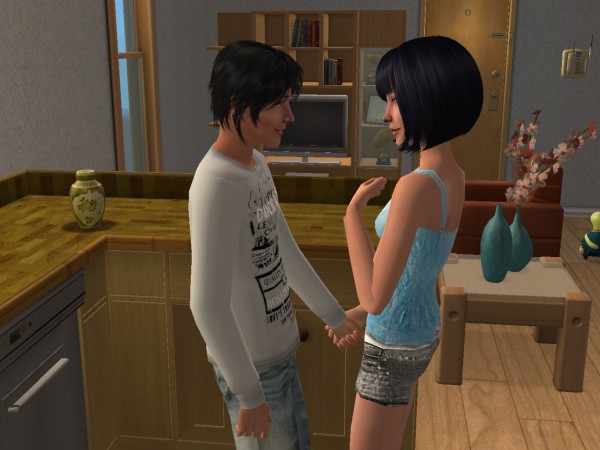 The next afternoon, both her parents are at work, so Mina invites Abhijeet over after school.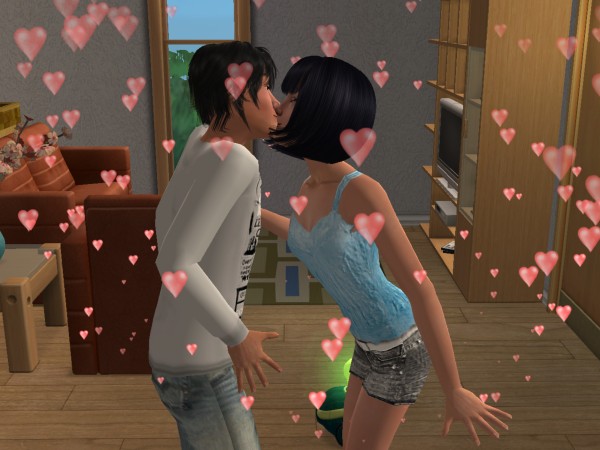 She gets her first kiss but it doesn't go much further than that before her Dad gets home and she ushers Abhijeet out the door.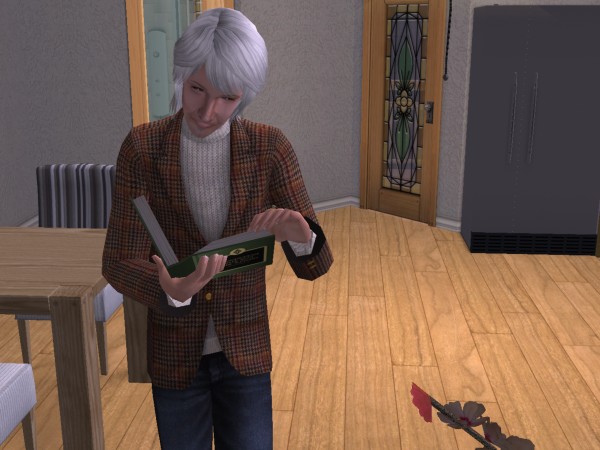 Meanwhile, Anton has joined Steffi in elderhood. I think he still looks pretty spiffy.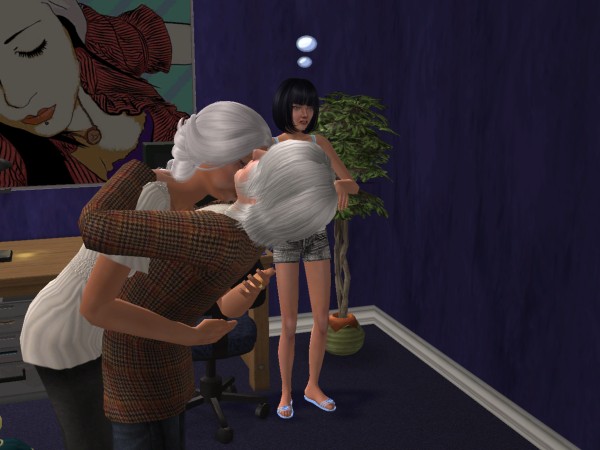 I guess Mina thinks she should be the only one getting any romance in this family.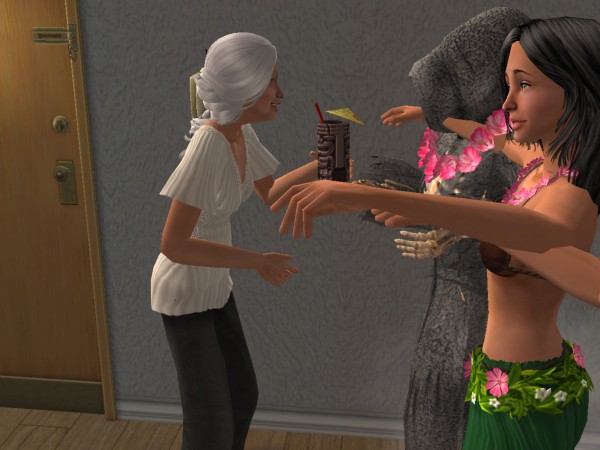 Well...it looks like she will be now, at least for a while. Steffi passed away, leaving a platinum urn.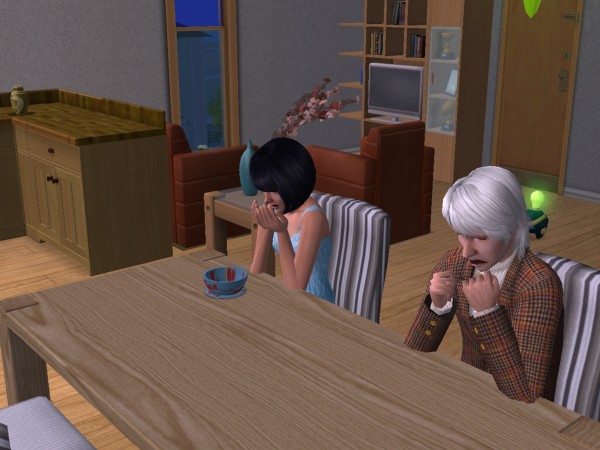 She left her husband and daughter quite a sizeable amount of money but it doesn't do much to make them miss her any less.
Notes:
I have no idea why Joseph came to visit the Collins family. Who goes that far to meet new neighbours?

I don't care how much Alexandra decides she likes Juan Harris, it's not going any further than high school dating.

I don't want to be faced with the task of breeding out that nose!

So I'll just let her have her fun while it lasts.