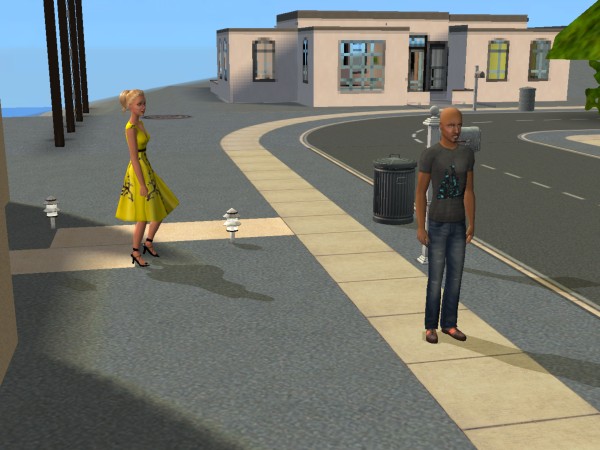 First up this time,
Nathalie
and
Elias
get a visit from
Isaac
and
Petr
a (that's their house in the background - they live just around the corner).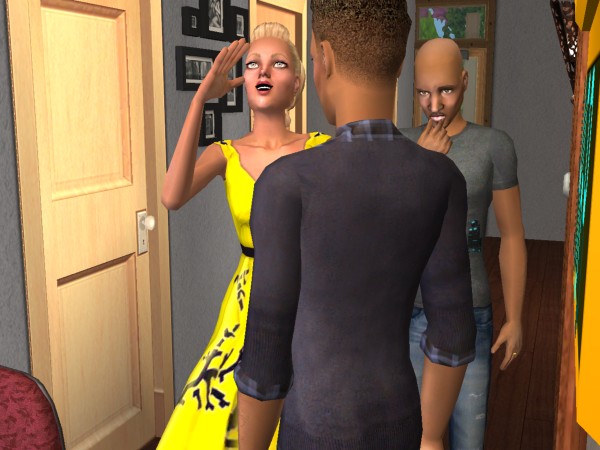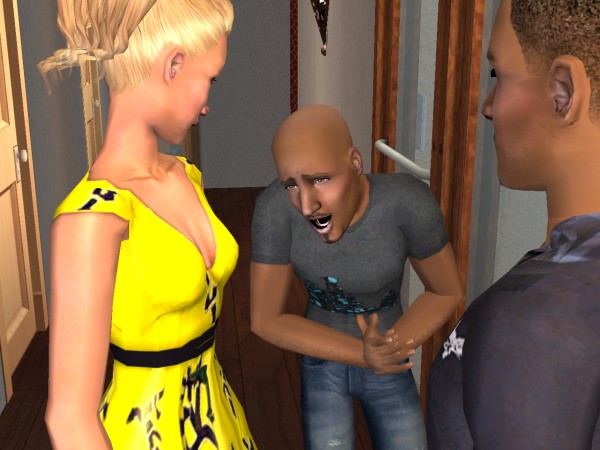 They were hoping to say hello to Nathalie too but pregnancy is really taking it all out of her. She sleeps all day!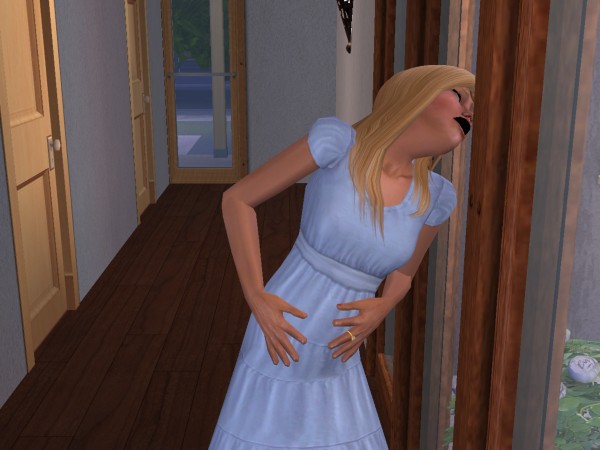 It's not long before Nathalie goes into labour. While Elias is at work, unfortunately, so she does it all alone!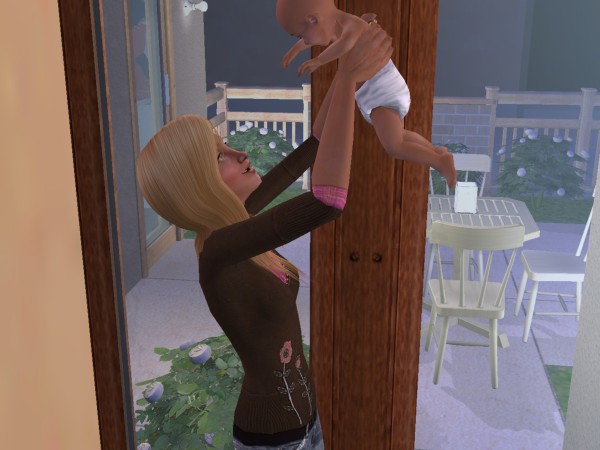 Welcome to the world,
Ottilie
Draper! She's got Mum's skintone and Dad's black hair.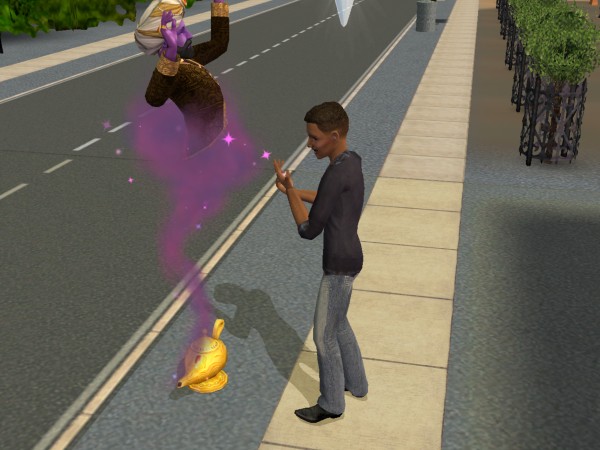 Well, this is handy! Elias is trying to save money for his pottery store so I take this opportunity to have both him and Nathalie wish for wealth. Next rotation, I'm going to have these guys move house and find a nice little shop for Elias.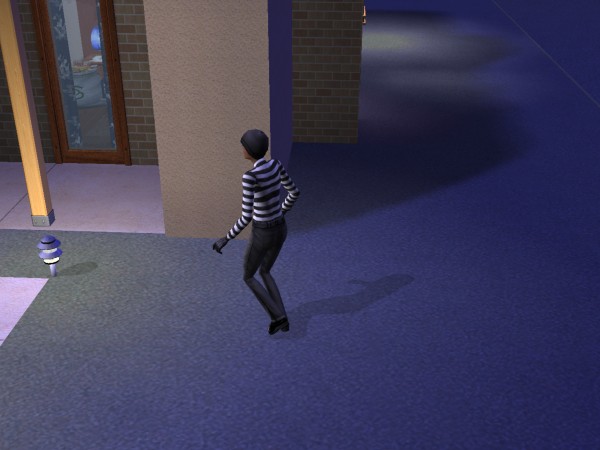 Oh, come on!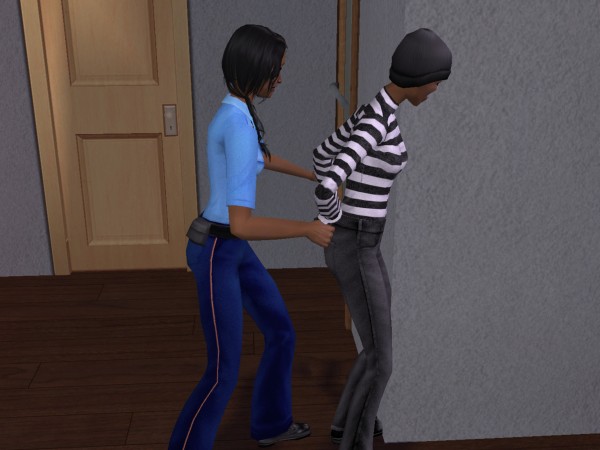 Luckily, Courtney Edwards is not as crappy as she appeared to be at first.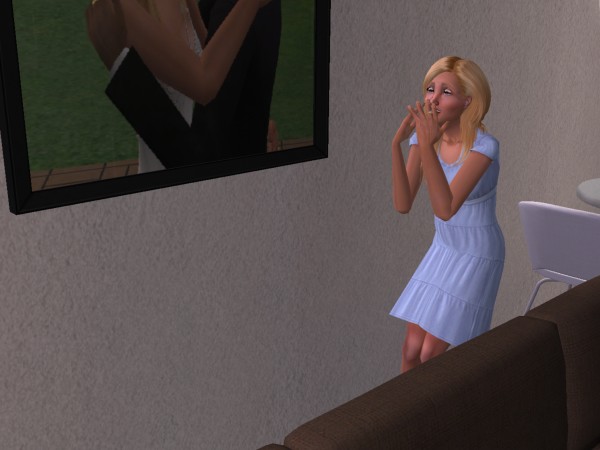 This was something I'd never seen before.
Simona
was visiting and I guess she was either booing or laughing at Nathalie's painting (I missed exactly what she was doing so I'm not sure). Nathalie got "React to Dislike" in her queue and headed over to the painting and acted very embarrassed.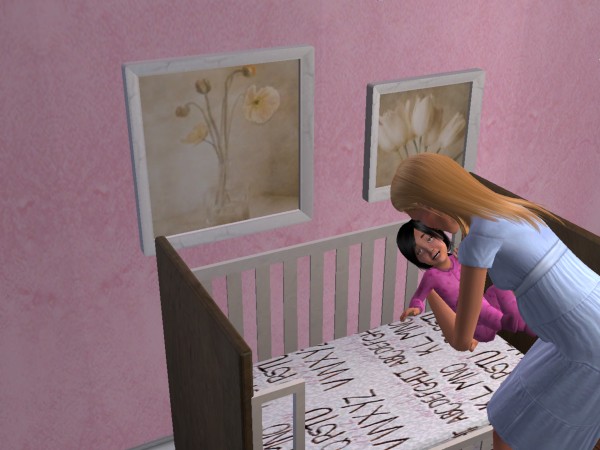 Yes, and she's pregnant again. No sooner was Ottilie born than they were trying for a baby again.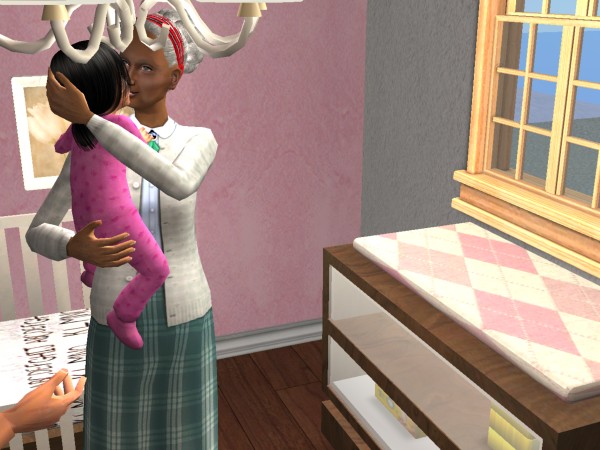 I've mentioned before that my cop started out kind of crappy and my landlord is a total asshat but I really lucked out with the nanny. She doesn't have negative relationships with any of my parent Sims, is sweet with all the kids and actually does her job pretty well!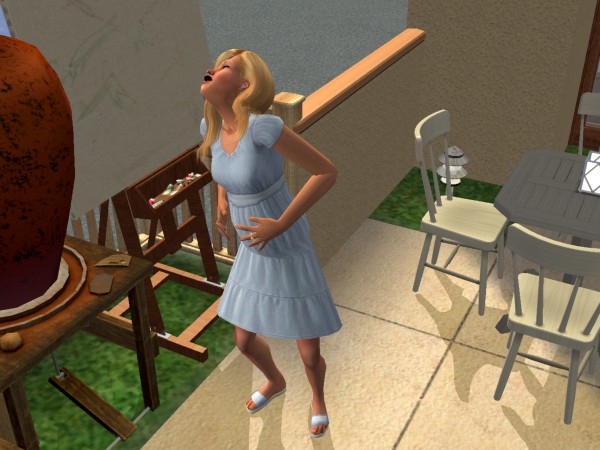 Which is a good thing, because they'll be needing her! Baby #2 is on the way!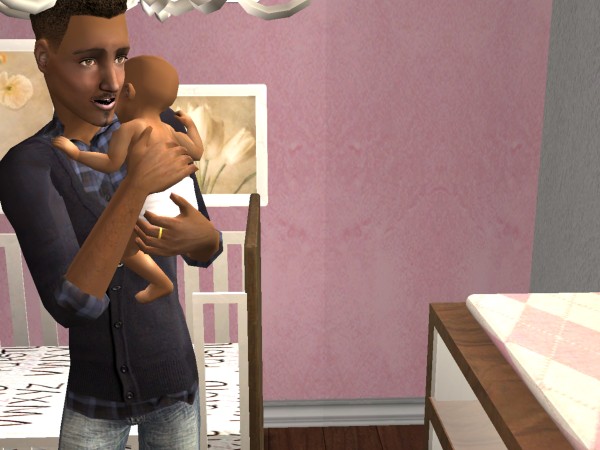 It's a boy - meet
Leo
!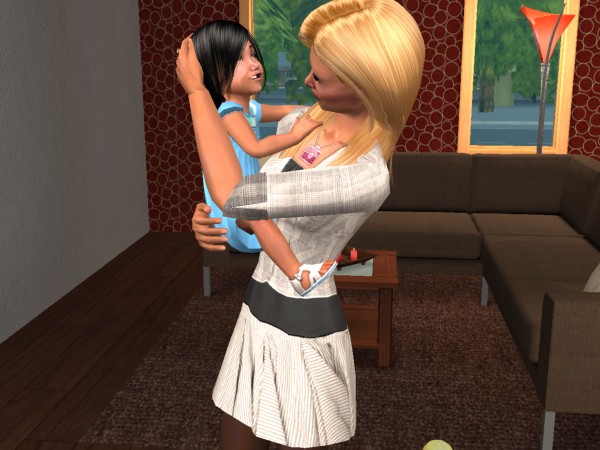 Nathalie and Elias are both sure to lavish attention on Ottilie too, so she doesn't feel too left out.
Notes: It took me forever to think up a title for this post! I think I'm going to start naming them after song titles or lyrics - just whatever I'm listening to at the time. So they'll be fairly random from here on in.