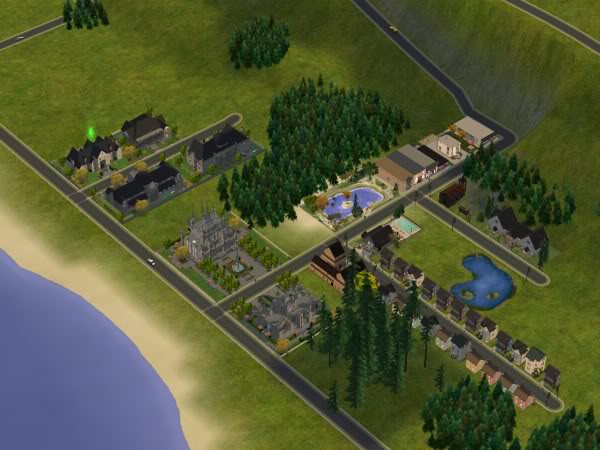 I've added a little bit more to Suffolk University. In the top left, there are 3 dorms. The one with the plumbob is where
Galen
is living right now (which you saw the inside of in the last
college post
).
Next to the dorm is the new fraternity house. I may make it a co-ed fraternity or it may just sit there looking pretty. It costs $72,000 to rent and I'm not sure any of my parents in Sullivan feel like giving their kids that much of a lump sum to found a frat house. But it's there if I want it.
Right in the centre near the water is the university chapel (which looks more like a cathedral) and across from it is the quad. All the new lots are from TSR.
Just in case someone hasn't figured it out, all pictures in this blog are thumbnails - click them to see slightly larger versions.