Yes, we're back to Galen again. I always move any new graduates in at the beginning of the new rotation (this is the beginning of Rotation 9), so they're all set up with non-hideous clothes (like say, NOT jodphurs, in Galen's case) and phones in case they get involved in someone else's life. Hence, more Galen.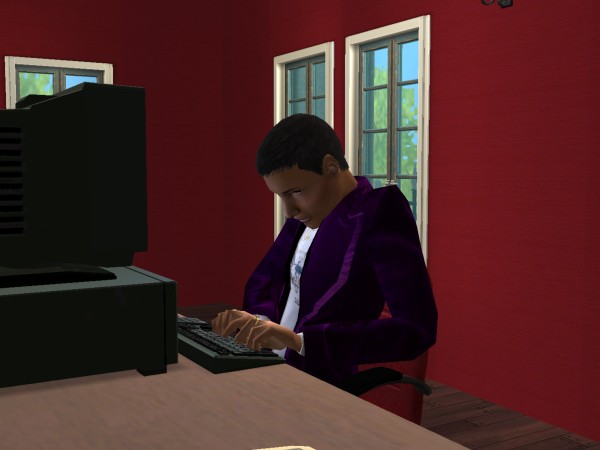 Galen
has moved into an apartment in Exeter. It's pretty spacious and there's a very cool loft area upstairs, which is where he sets up his computer. The first thing he does is look for a job. There's none available in Music, so he settles for Entertainment and has a stand-up comedy gig tonight.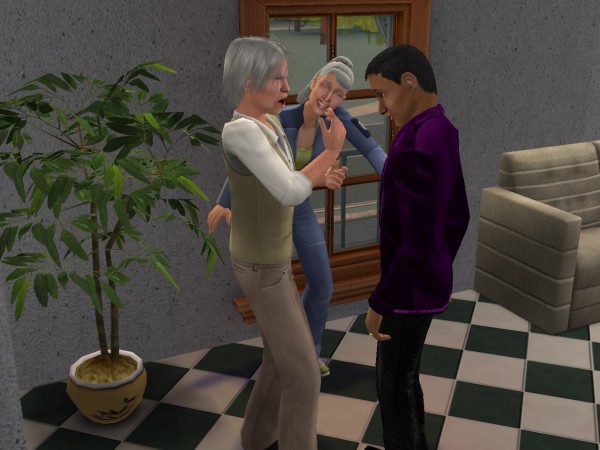 He's not sure why the landlord is so upset with him. Maybe because he painted all the walls in his apartment deep red the minute he moved in. Little does he know this landlord hates everybody.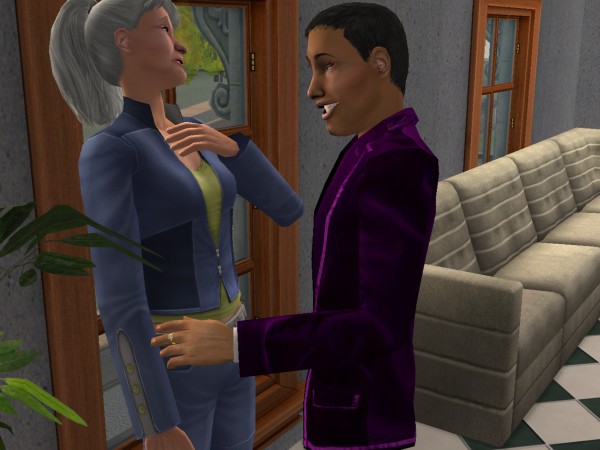 He's not terribly impressed with the female offerings in the lobby but Sienna Merrick will do for now.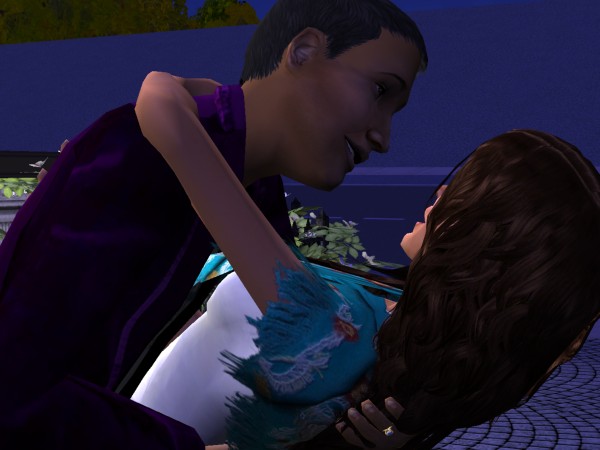 Fiancée
Georgette
is a much more attractive prospect. He was promoted to birthday party mascot (that's a promotion?!?) so he got home a little early and invited her over. He won't even need to go though, because he got up in the middle of the night to check the job listings and got a job as a Coffee Shop Sound Engineer.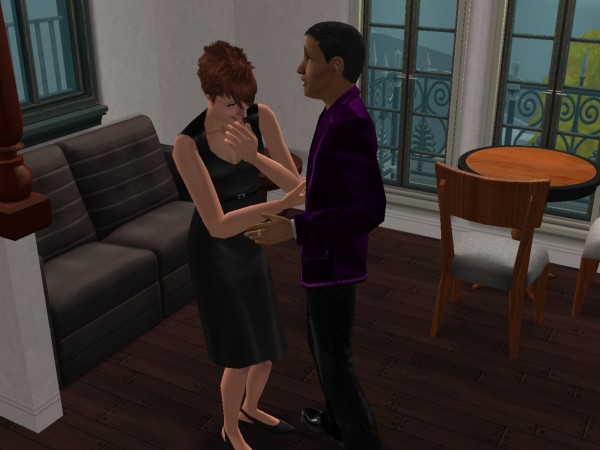 Hmmm, the woman across the hall from Galen isn't bad either. Her name is Leslie and she appears to be some kind of emo socialite.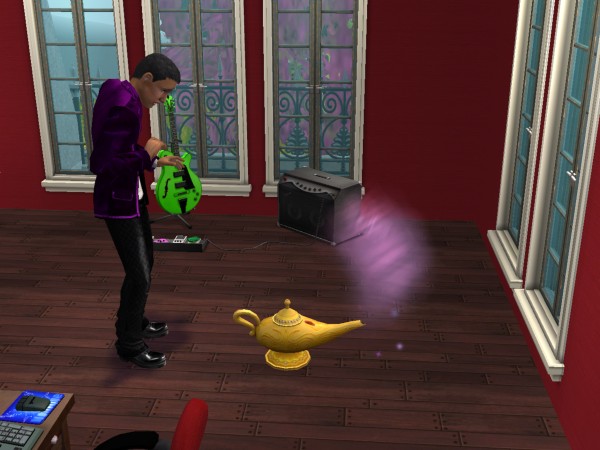 While he was still at Suffolk, a gypsy matchmaker dropped off this genie lamp. Galen is very short on cash after redecorating his apartment so he wishes for wealth. He's set for a while now, and still has two wishes left. He might wish for beauty next - it'll make it easier with the ladies.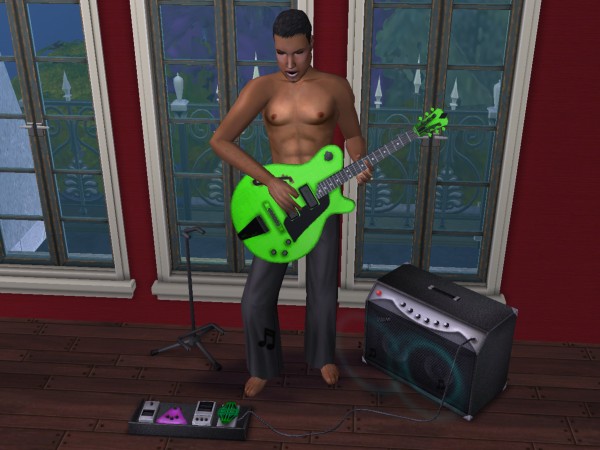 If he ever wants to work somewhere other than Center Drip, he'll need to get practising.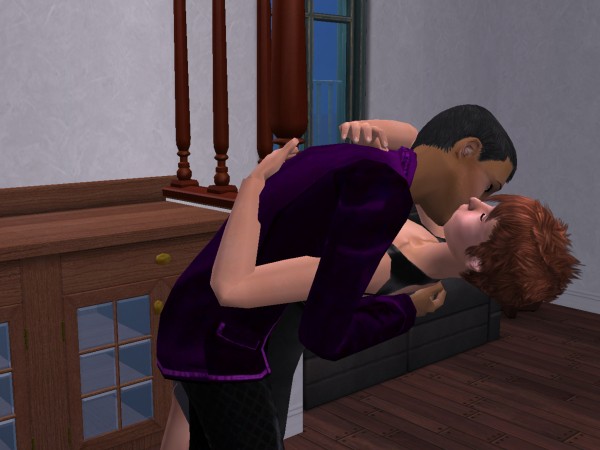 Things are still progressing with Leslie the Emo Socialite.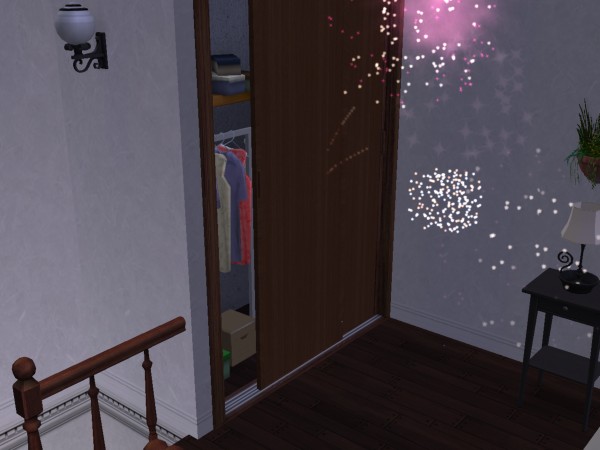 She only has a single bed though, so they have to do it in her closet.
When Galen went for college, he left his best friend from high school,
Brandon
, back in town. They've drifted apart but Georgette has told Galen about
what happened
between Brandon and
Vivienne
. Galen decides to try to get Brandon and
Leontine
together
for the second time
.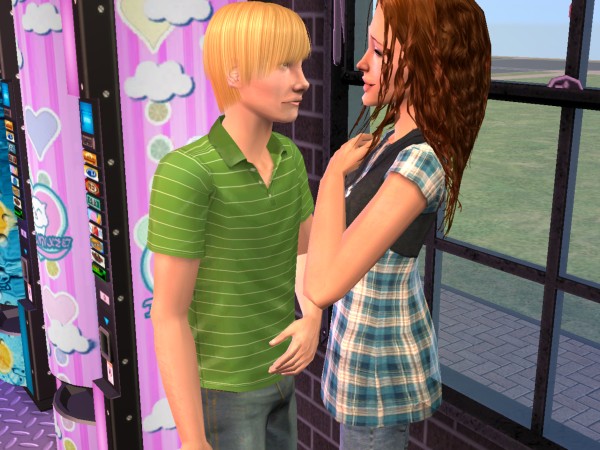 They all get together at Sullivan Village Centre and without any prompting at all from Galen, Brandon attempts to charm Leontine. Looks like it worked too.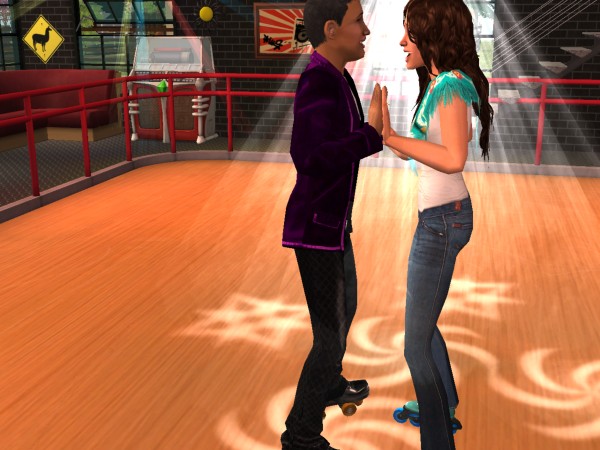 No point letting that skating rink go to waste!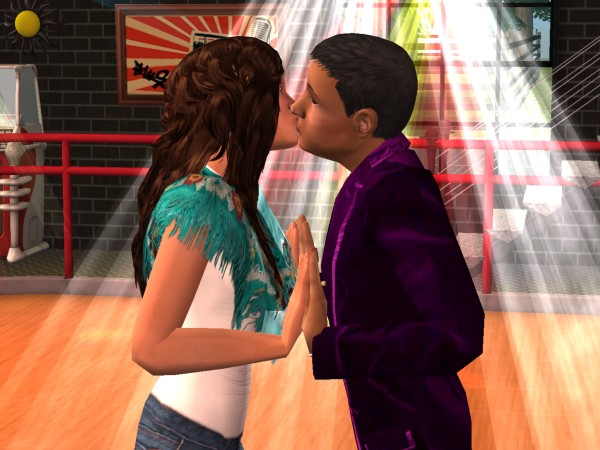 Galen and Georgette are having a good time.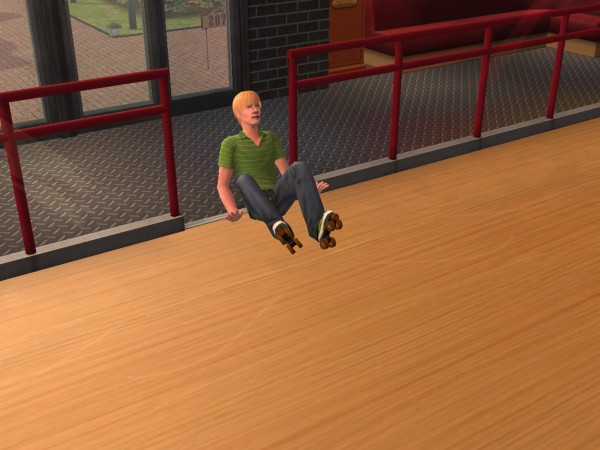 Brandon is not.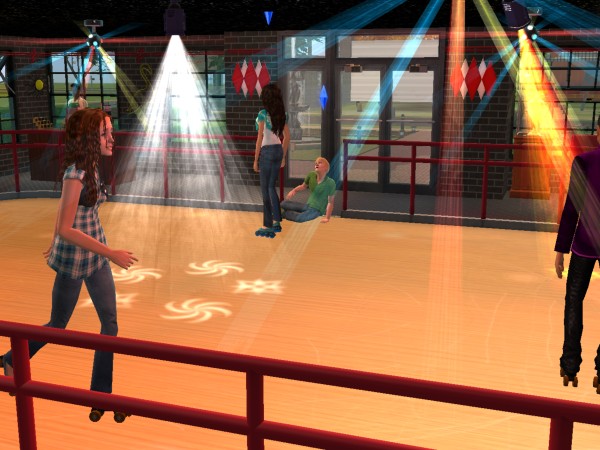 He's just not having much luck at all, poor guy.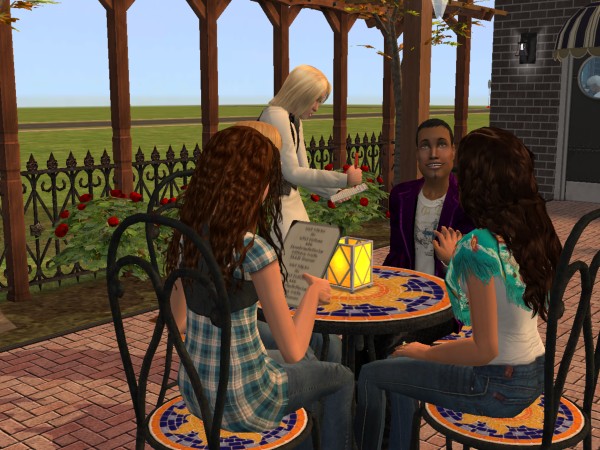 The group decides to put Brandon out of his misery. They head outside to the little cafe for a bit of lunch.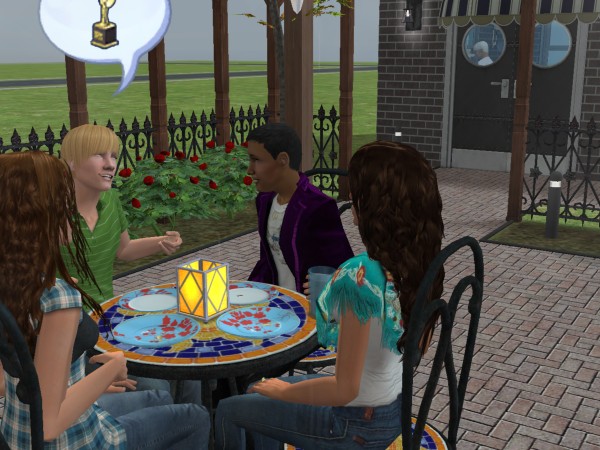 They'd planned on lingering at their table a bit after their meal but it started raining, so they finished up pretty quickly instead.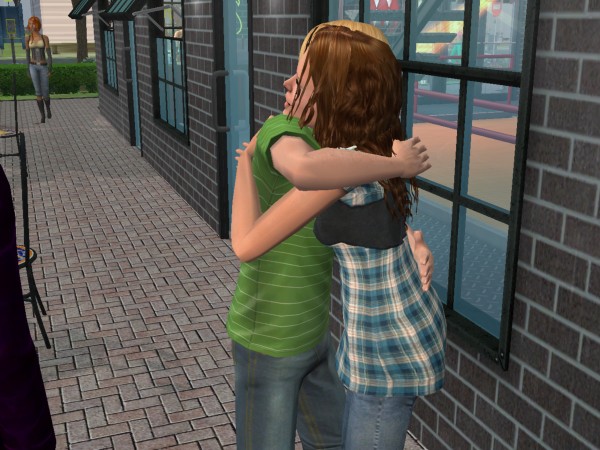 Galen tried one last time to get Brandon to make another move on Leontine (he hadn't touched her since he flirted with her before the skating) but a friendly hug is as far as Brandon was willing to go.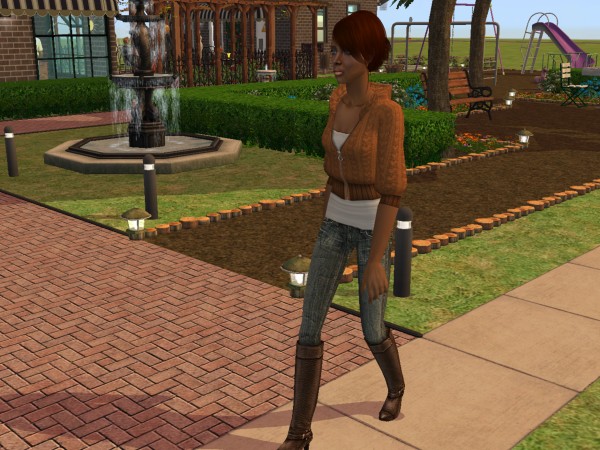 Lucky the gang were inside when Vivienne walked by. It could have been rather awkward.
Notes:
I was sure it'd be Leontine who made the first move. She's got 10 outgoing points (all the Lachance kids are really outgoing) and he's got 4. I thought once they were in love (which they were right after Brandon's flirt) they would interact autonomously and romantically a little bit but nothing at all after that. It kind of fit Brandon though, so I wasn

't

too disappointed.

I don't know how Vivienne would react

to

seeing Brandon and Leontine together. Seeing she's not in love with him anymore, I'm thinking she probably wouldn't care.

Which is dumb.

And yes, it's sunny in the picture of Vivienne. As soon as I ended the group outing, the weather became fine.