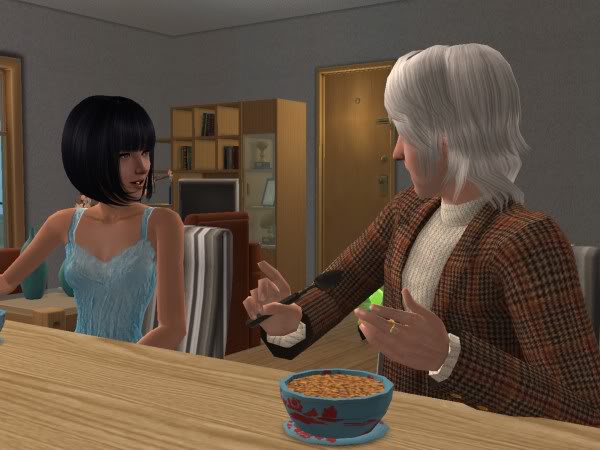 Since
Steffi
's death,
Anton
has become a lot closer to his daughter
Mina
. They always make time to share at least one meal together every day.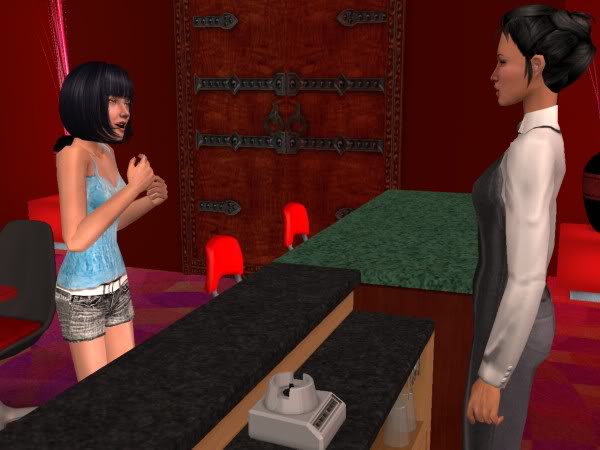 She's still a little hellion though. She spends her Saturday afternoon trying to convince Tatiana the bartender to sell her a drink. Tatiana is unflinching though, and refuses.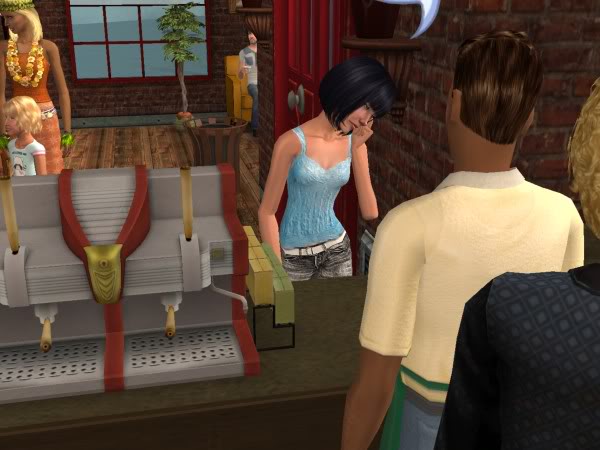 Indignant, Mina gives up and heads over to Center Drip to ply herself with caffeine instead.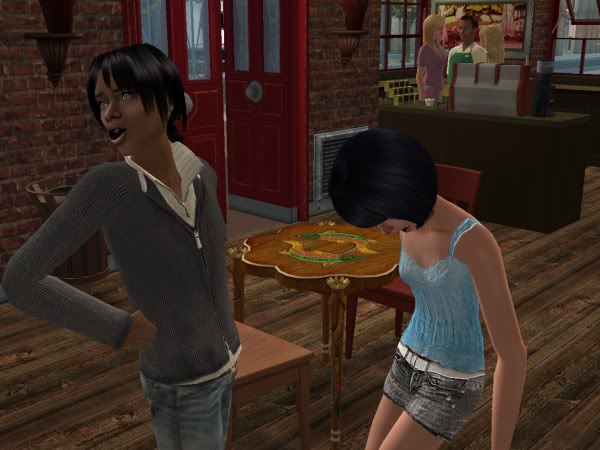 She already has a boyfriend, but being Romance, one is not enough. This guy is not the slightest bit interested though.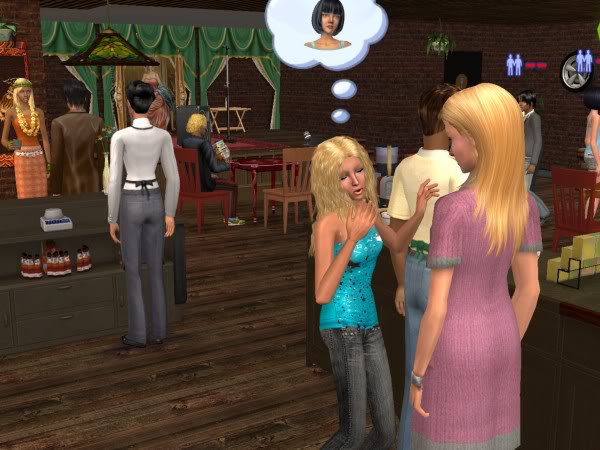 Looks like she probably could get something going with this girl though. If Mina were the slightest bit attracted to females.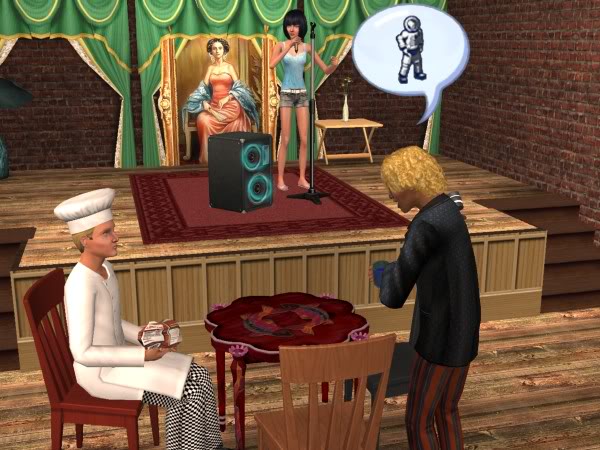 Striking out with the entire male patronage at the coffee shop, she tries to impress them with her bad teenage poetry. No one seems very interested though, so she heads home.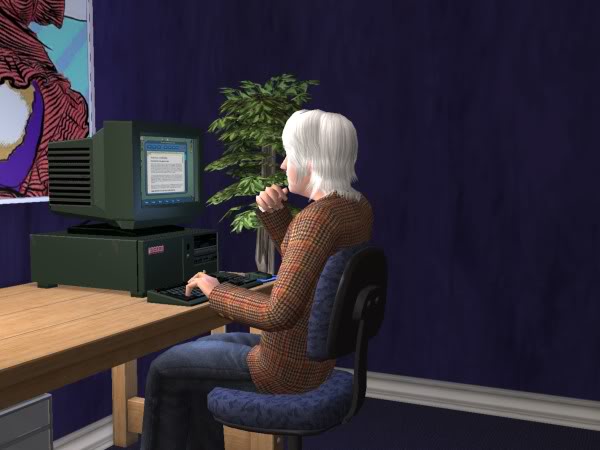 Back at home, Anton is working on his second novel. He holes himself up in the study for hours at a time, which is probably why Mina can do whatever she pleases much of the time.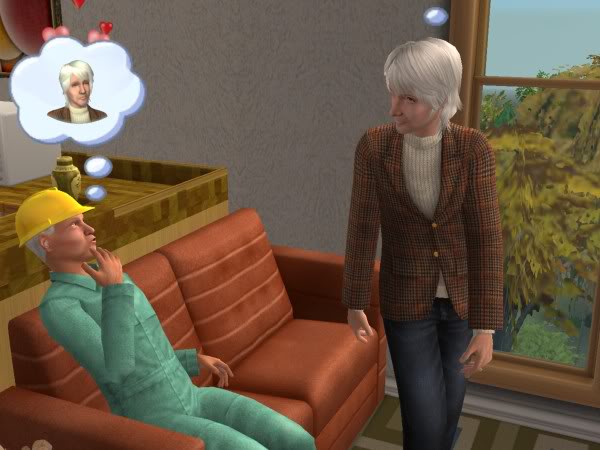 When Anton finally emerges, he finds half the apartment building hanging out in his living room. Including Curtis, who seems to have developed a thing for Anton.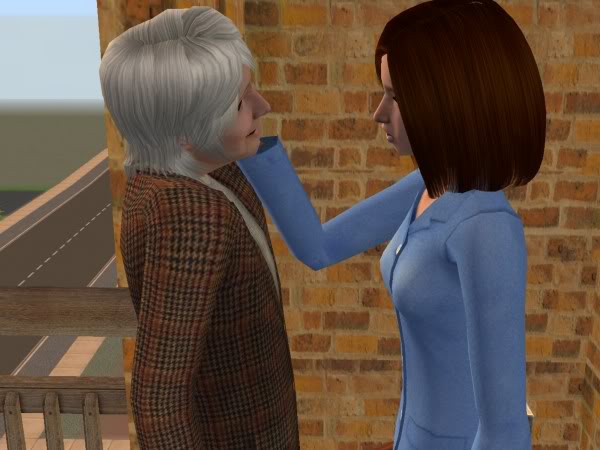 As he shoos them out, one of them, Maria, says goodbye in quite a surprising way.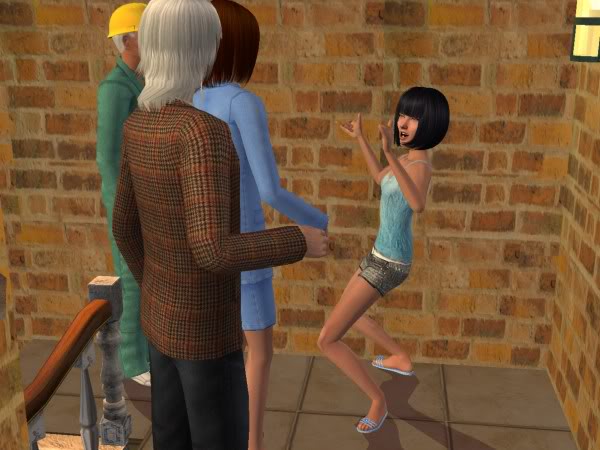 Anton doesn't think he'll start up anything serious with Maria but it's good to know Mina approves of her, if he ever changes his mind.
Notes:
Mina is the weirdest shy Sim ever. She's constantly flirting with people unprompted by me and stepped up to the mic to recite her poetry autonomously.

I have never seen this girl act shy.