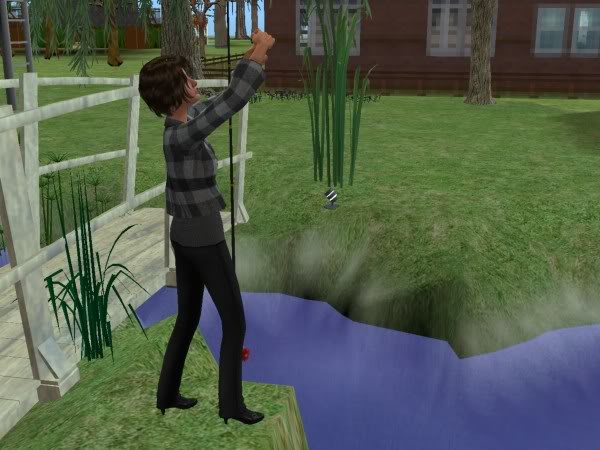 Justina
was eager to invite her son and daughter,
Charlton
and
Collette
, home for lunch this weekend. She headed off to Sullivan Creek to catch some fresh fish for the meal.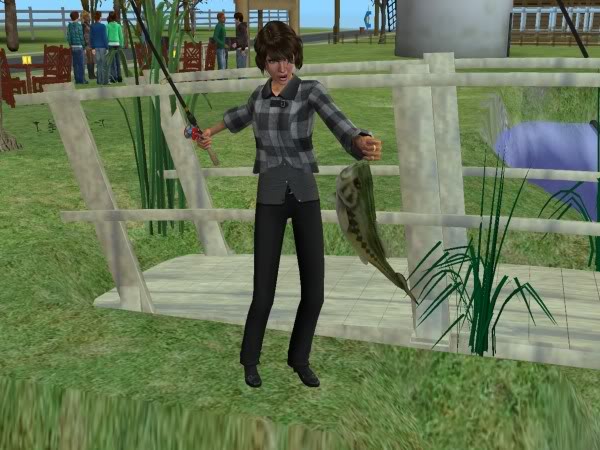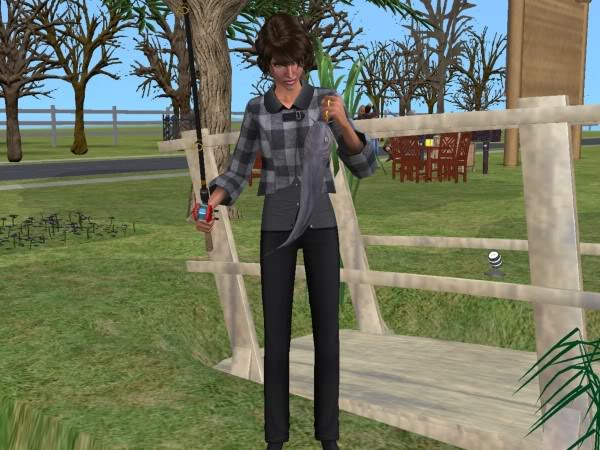 She ended up being
very
successful and caught several fish. She had a great recipe she found online and planned to test it out on
Cedric
and
Ben
for dinner.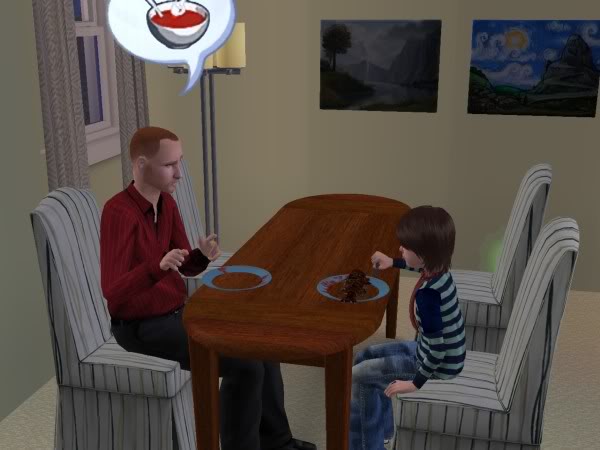 Not quite as successful - Justina burnt the fish to a crisp.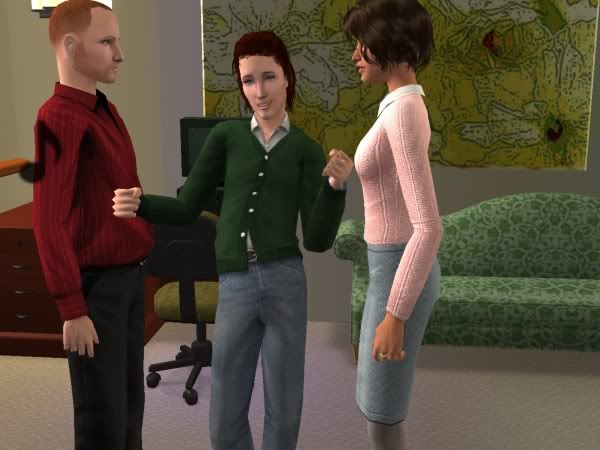 Saturday afternoon and Charlton has made his entrance. Collette was a little more polite and waited to be invited in first.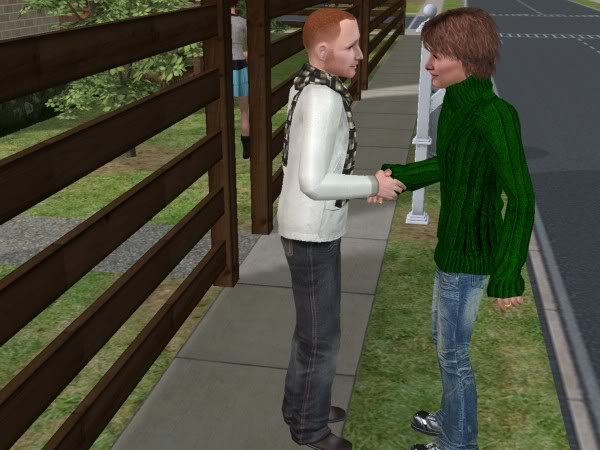 Justina's brother
Lukas
happened to be passing by too and Cedric invited him in. Naturally, the Nihills are all concerned about
Alexandra
's recent
illness
. She hasn't been doing very well at all and Lukas could use a break from caring for her.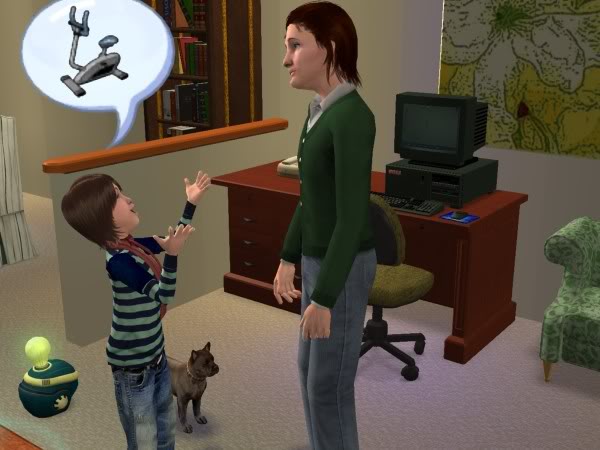 Ben is blissfully unaware of his aunt's illness. Instead, he besieges Charlton with questions about the campus gym almost as soon as his big brother steps through the door.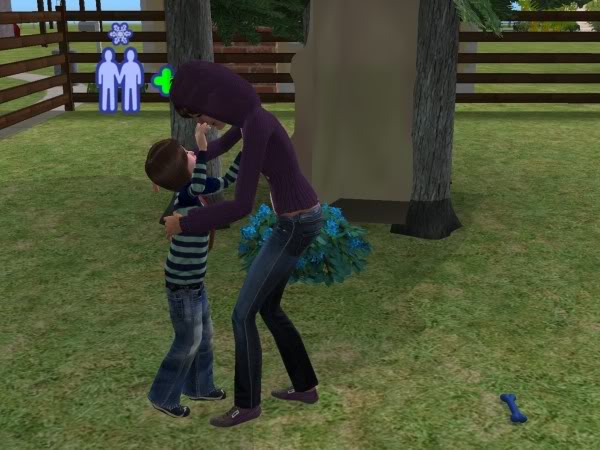 Ben and Collette were never as close as the boys were but Ben's pleased to have his big sister back home for a little while anyway.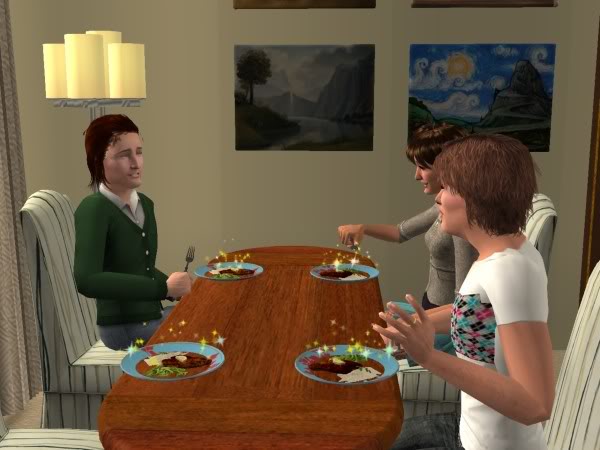 On the whole, the lunch is a success. Lukas has some time off from the stress at home for a while and Charlton and Collette get a good, home-cooked meal into their bellies. It beats burnt mac and cheese at the dorm cafeteria anyway.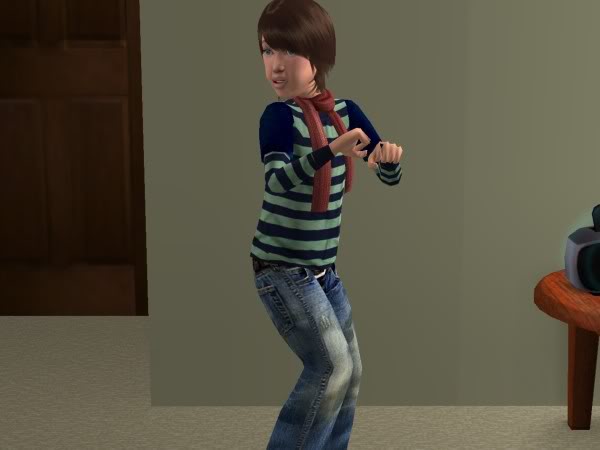 Once everyone leaves, Ben continues doing what he normally does in his spare time - dancing. If he keeps it up, he should be able to get the Tsang Footwork scholarship before he heads off to college.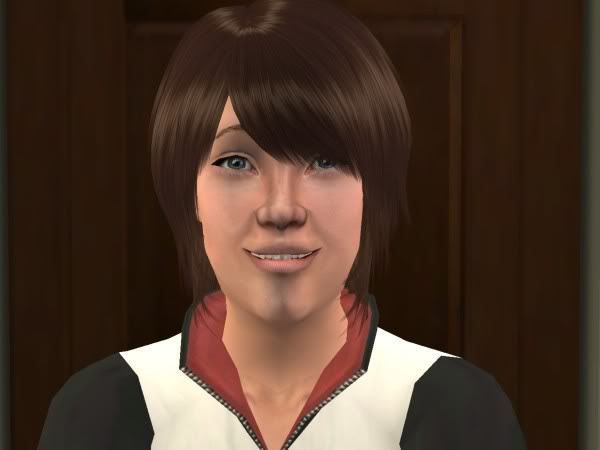 Which won't be very far away now. Ben's not sure if he even wants to go to college yet but he's doing pretty well on the scholarship front anyway.
Notes:
Sigh. I miss Charlton and Collette living at home. I think the rest of the family does too, because they constantly have wants to call them at chat.

All Justina ever wants to do is fish (she's only ever fished on vacation), so I finally took her down to the Creek. Now she's driving me nuts with wants to catch a Golden Trout. Argh!