Narrated by Amelia Gottlieb.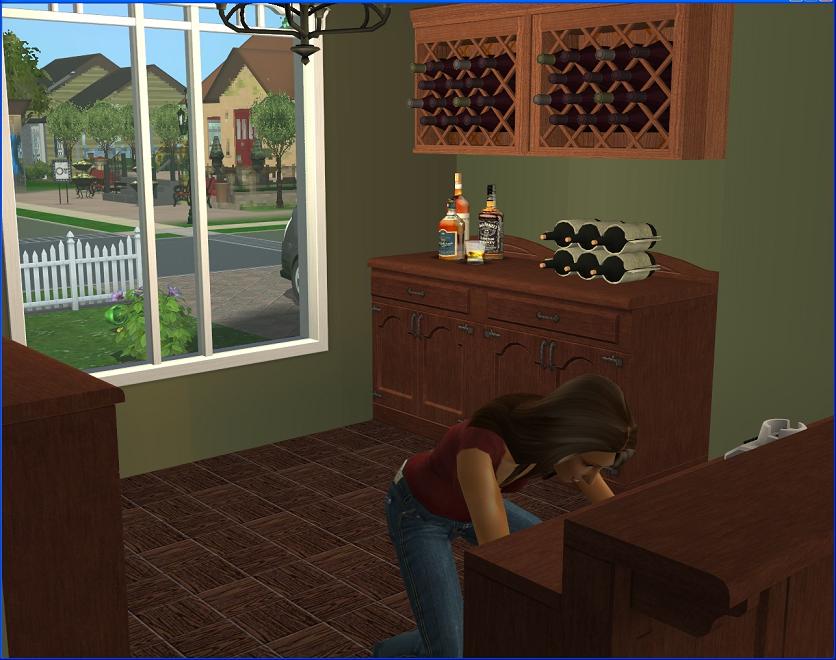 We've been in our new house for a few months now and it's wonderful being back in Sullivan where I grew up. The house is amazing - Adam's started quite the wine collection now that we have a place to store it all!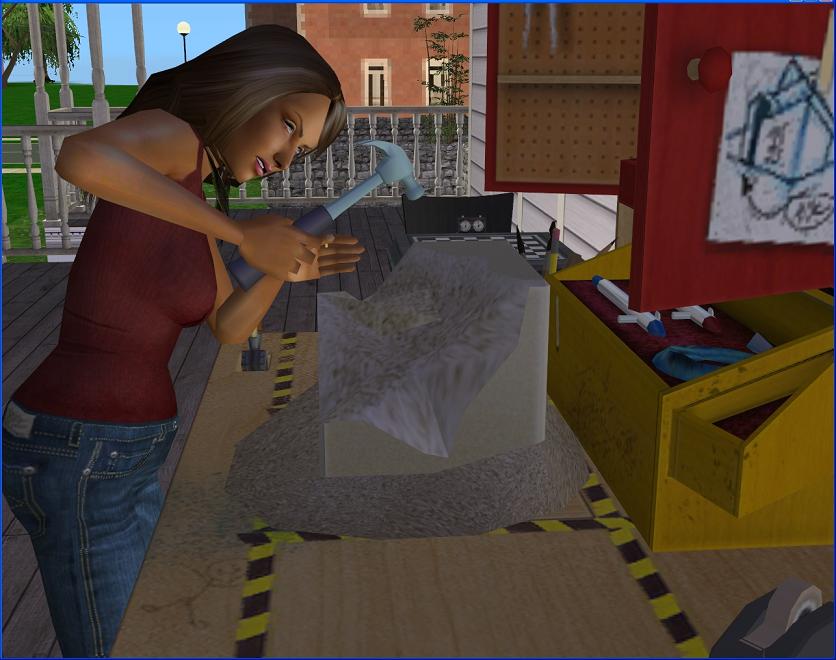 We got all new furniture for the move and ended up accidentally leaving Sophie's water wiggler behind. She was heartbroken, so I spent the first few days in the new place making a new one for her.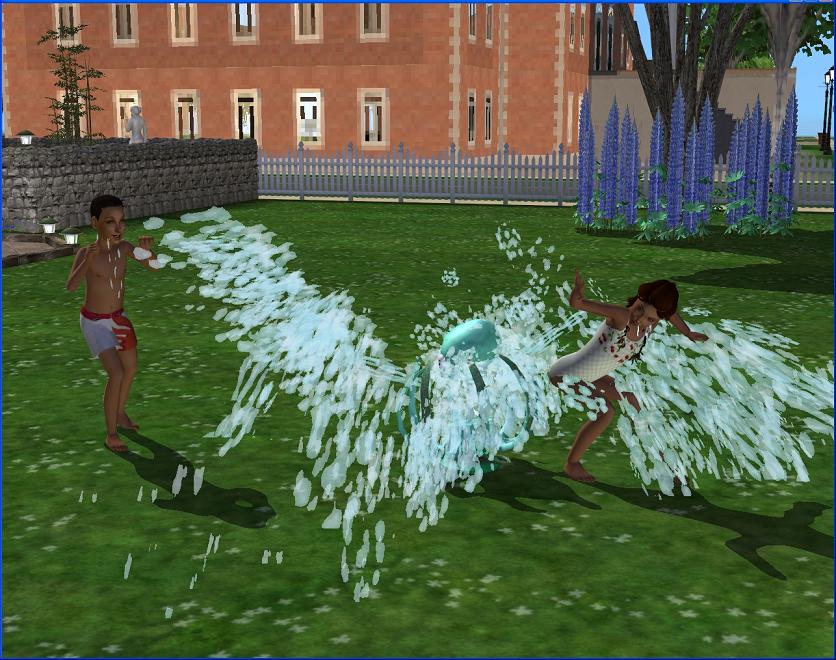 She does love it though, especially now that it's summer. Playing with it is the beginning of her afternoon routine. She usually has one of her cousins over with her (she's got 10 of them!) and lately it's been
Anthony
.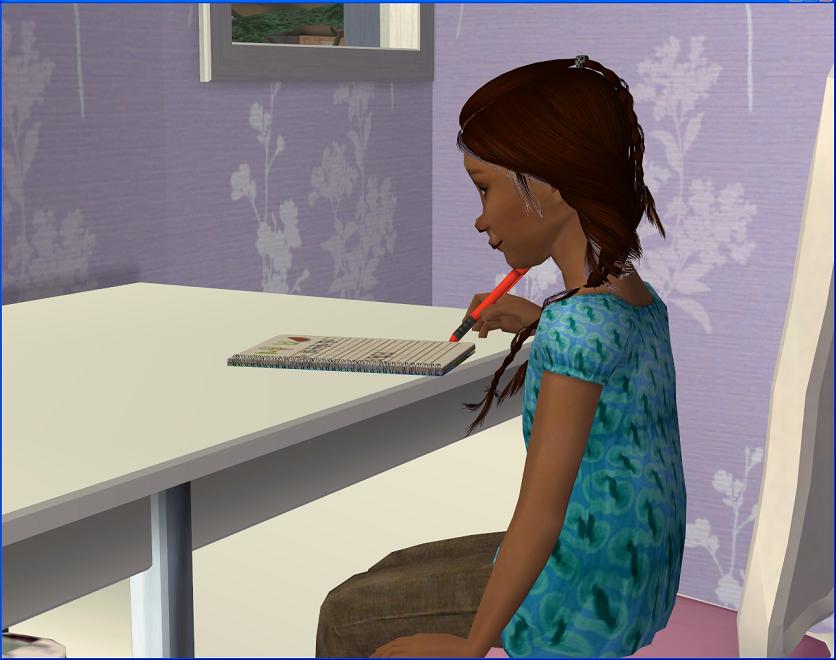 Then she does her homework.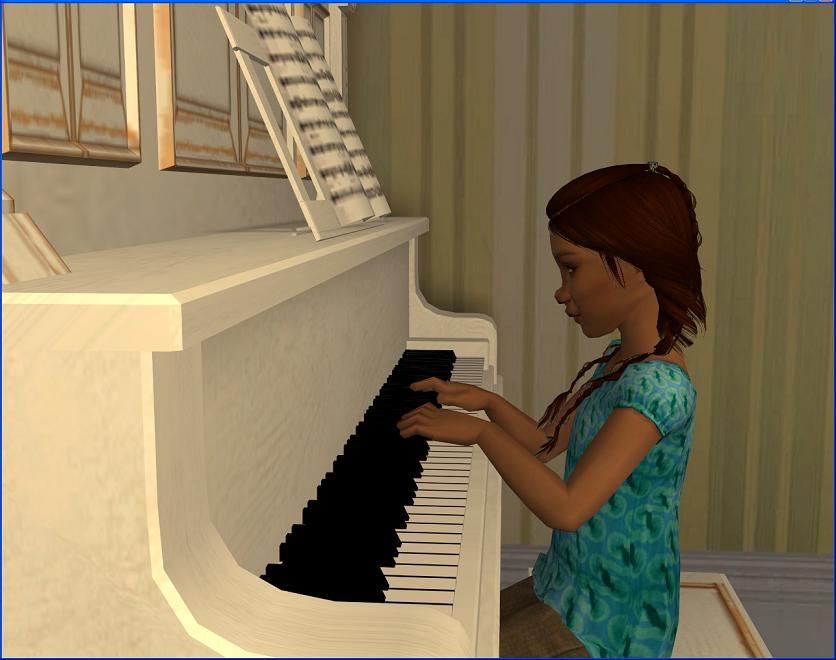 Then piano practice - Athena is giving her lessons.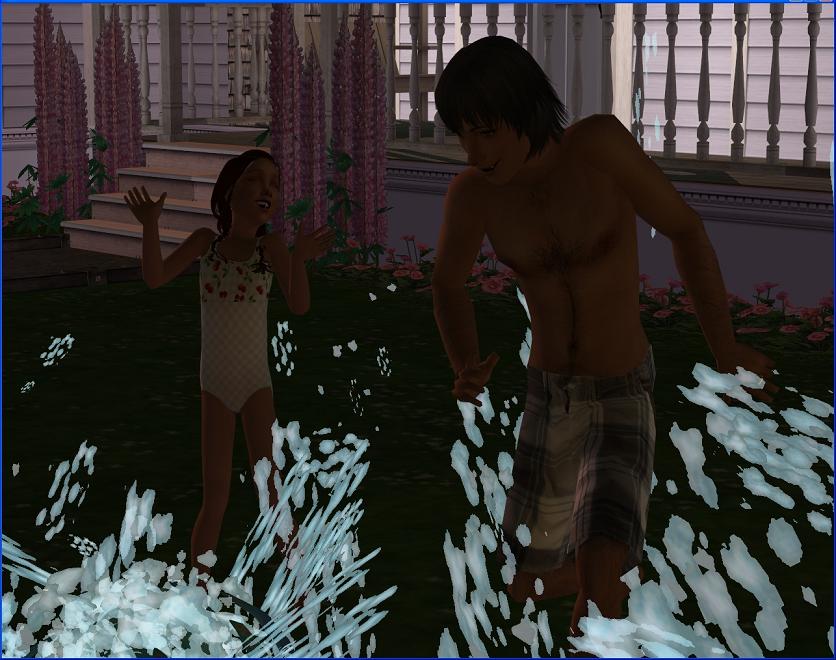 By the time she's done all that, Wade is home from work and she's out with that damn sprinkler again! I don't mind, because Wade plays in it with her and he honestly needs to hose himself off after work before he comes inside!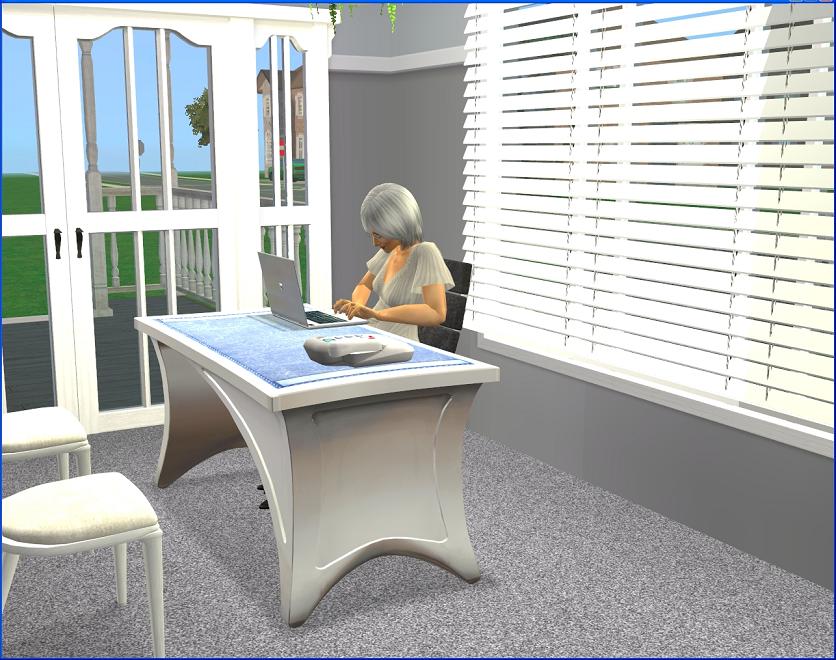 Athena's new home office is much better than
the one at our old house
, which was really just a converted bedroom. She had it designed especially for the purpose, so it's working out well for her.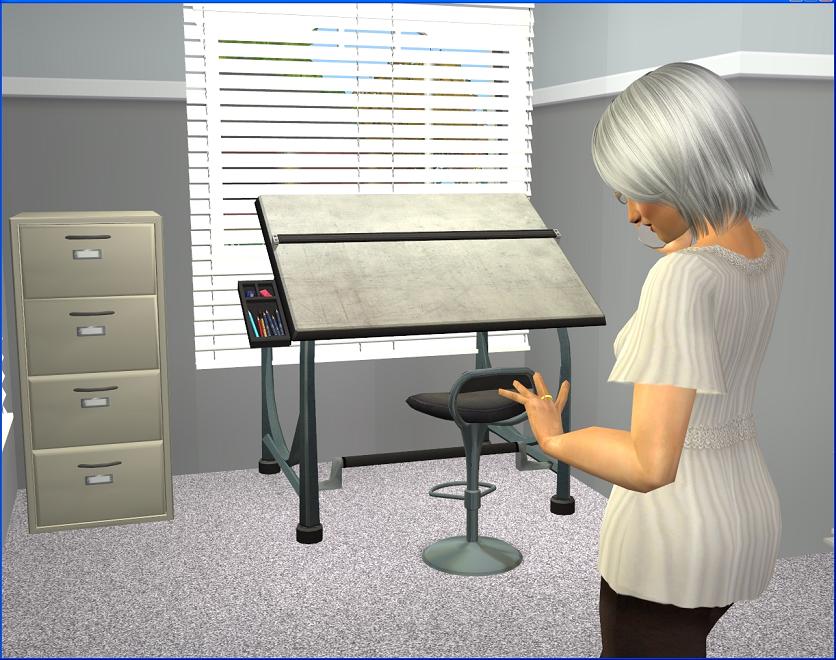 Athena's not in charge of drawing up plans for new construction but she does often have to
approve
them, so she had a drafting table put in to make it easier. There are a few new projects the city has planned and seeing next year is an election year, she's hoping she'll win another term so she can see them come to fruition.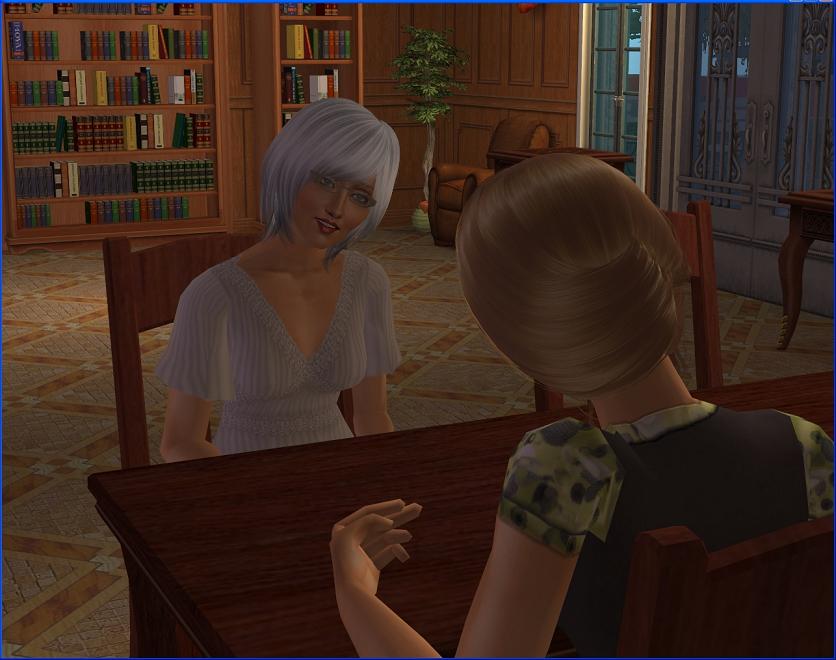 The first is a major renovation of Exeter Library. It's been pretty pathetic for a while now and it really needs an overhaul.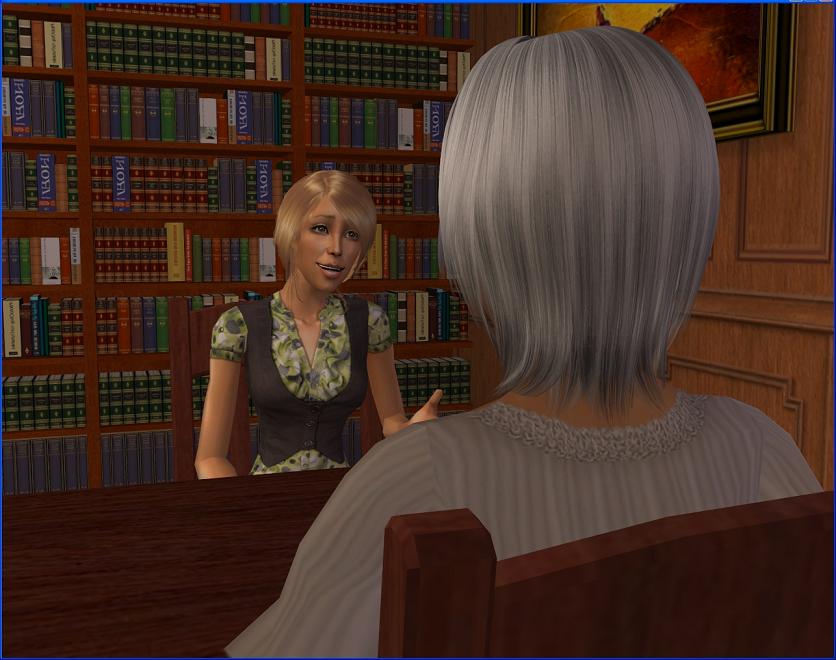 Lia Novak is the new, rather idealistic, librarian there now though, and she's been really pushing to get some improvements made and Athena has agreed to start discussing what they need.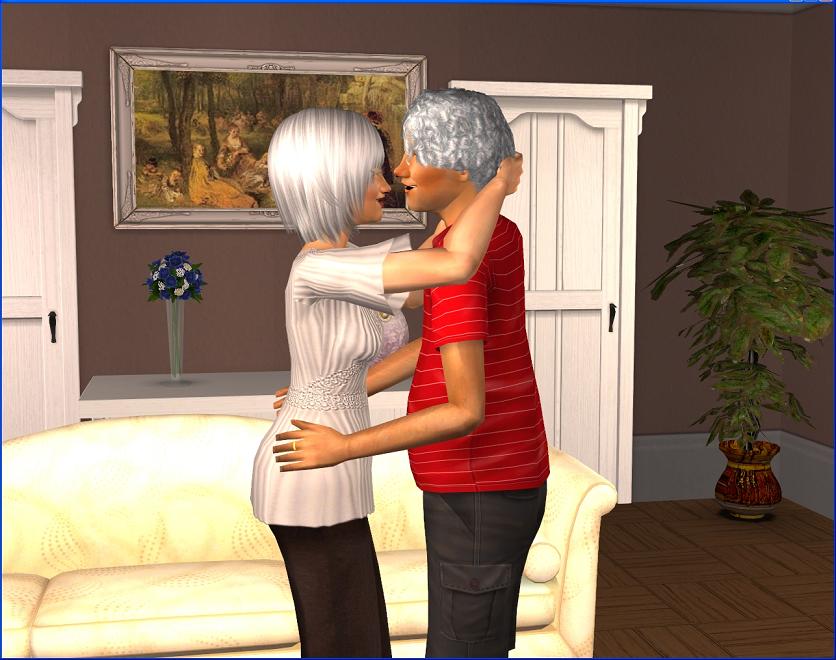 She's very busy, seeing she's still working as an attorney as well as being the governor. She's grateful for any bit of time she gets at home.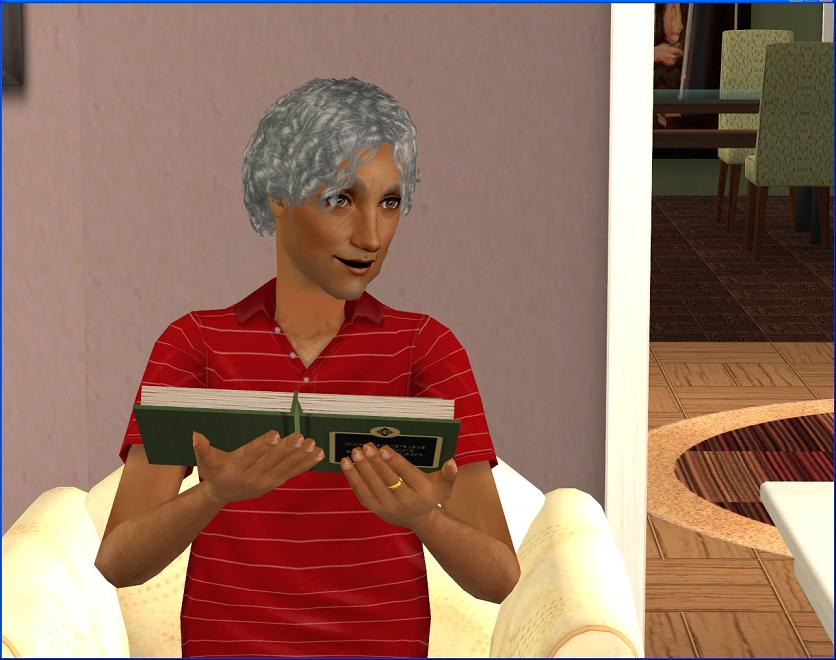 Adam retired this year and let
Max Nihill
take over his show, so he's home a lot more during the day now.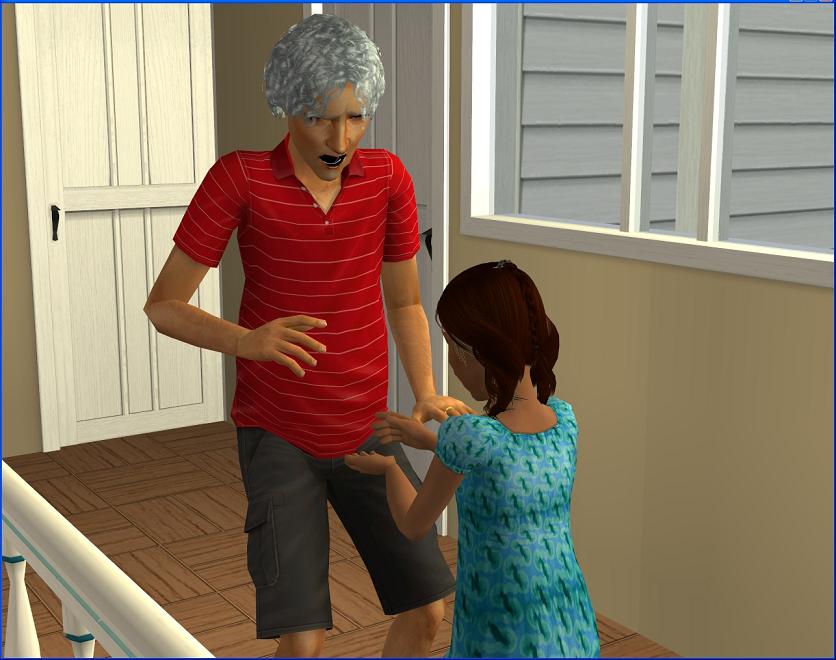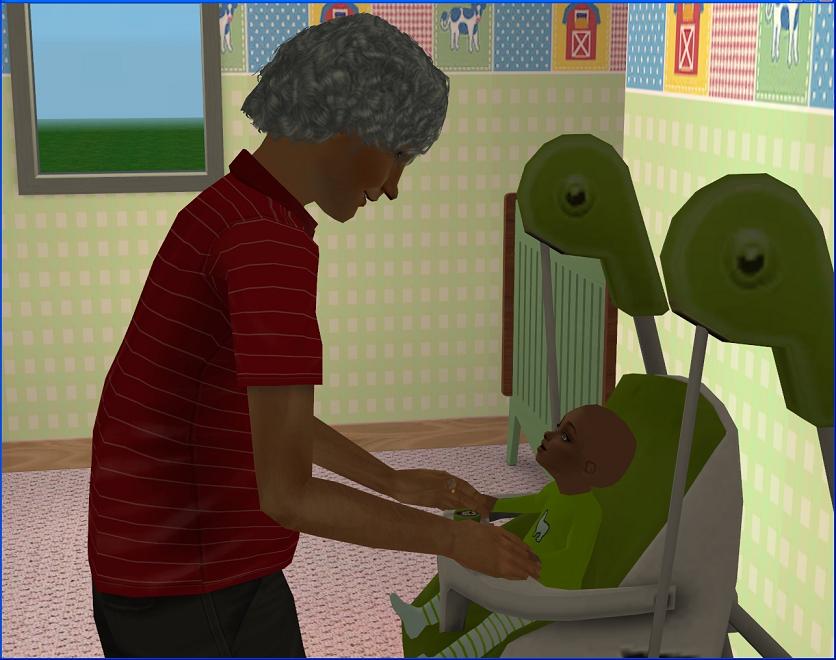 He's the primary caregiver for the kids until either Wade or I get home from work and he just loves it.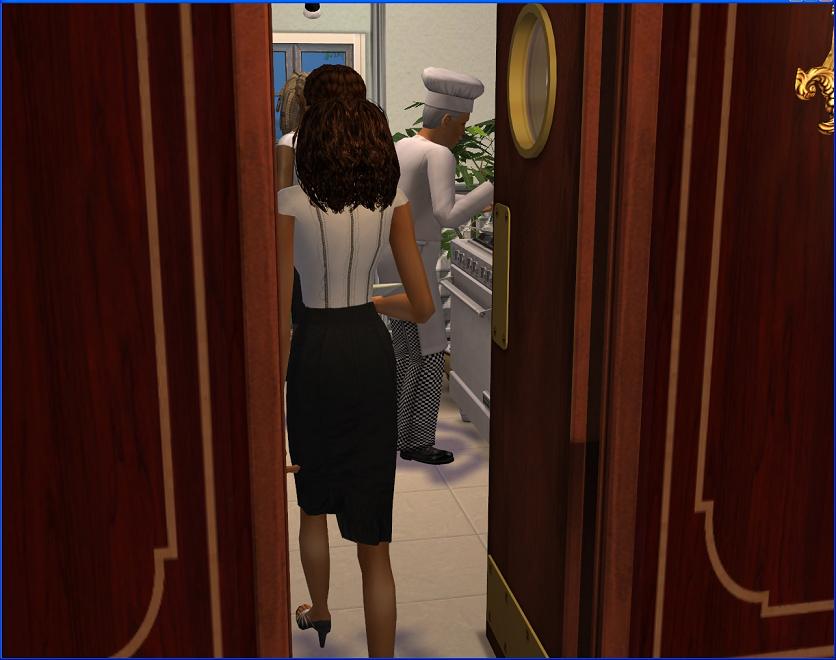 In the evening, he's still running The Claudette.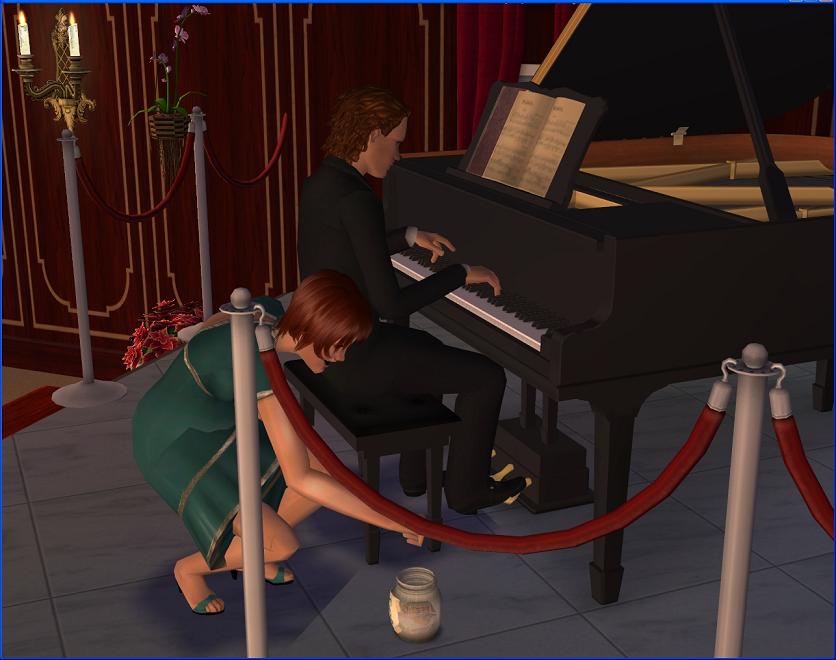 It's at about Level 5 now, ten years after opening. Restaurants can take a while to get off the ground but the diners seem to really like it when Adam has Steve Rider come in and play piano. He brings in many more people than normal on the nights he plays.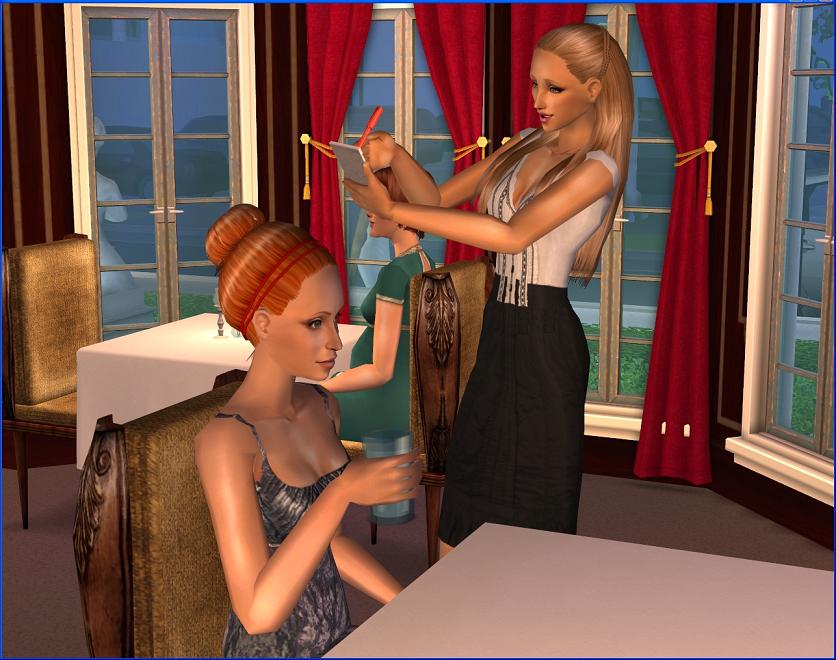 Adam's not yet at the point where he wants to pass the restaurant on but honestly, I'm hoping he doesn't ask me. I think it's something that needs to be your passion and food is mostly a job for me. I don't think I could deal with uppity waitresses quitting in the middle of their shifts, like what happened to Adam last week! He was totally calm about it, and just called one of the other ones in to cover her shift but that would have driven me insane. I don't think I have the right temperament to own a business!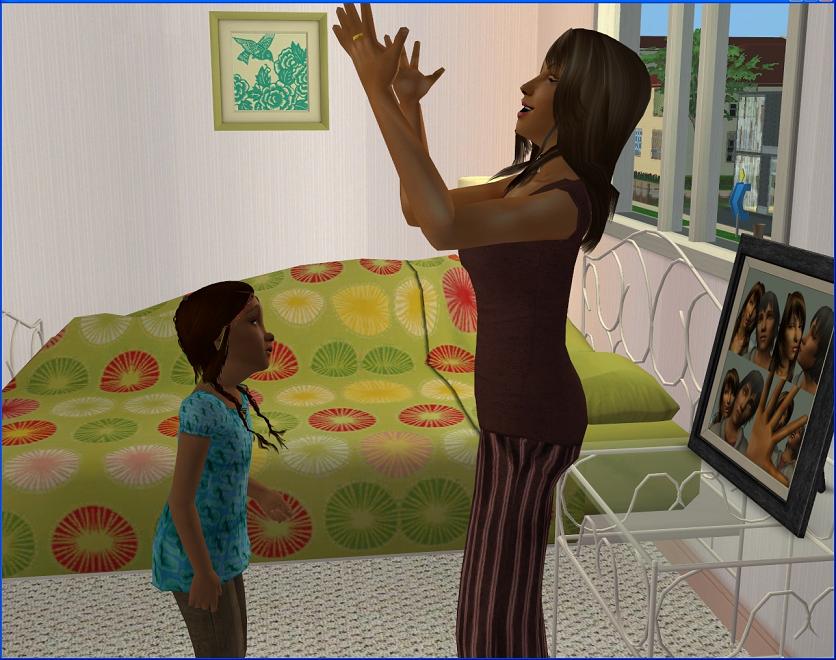 Sophie though...I bet Sophie could do it, when she's older. She constantly wants to hear about my work, and Adam's work and she just talks about cooking all day long. She's a lot more even-tempered than I am, so she might be able to deal with that sort of unprofessionalism!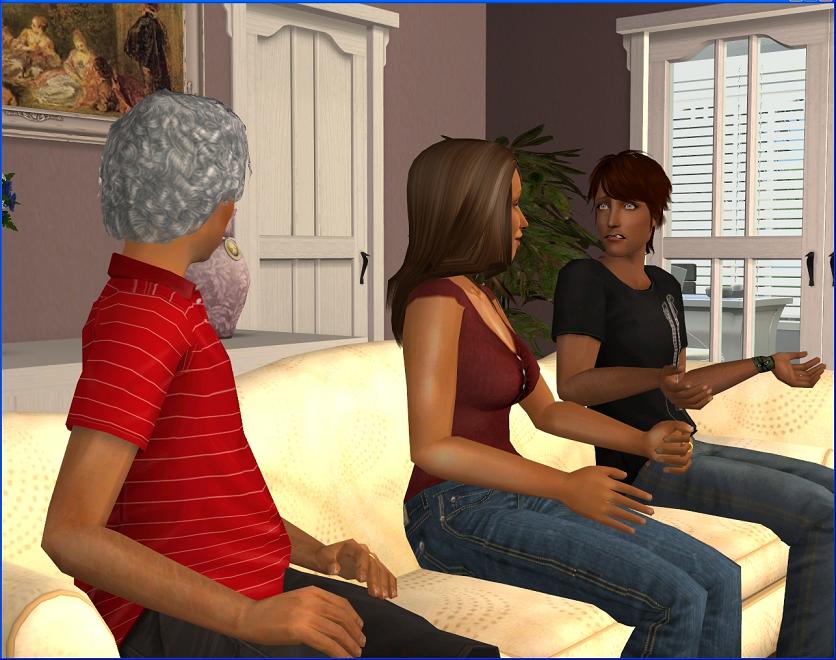 My brother Evan just found out he and Ione are expecting twins and he's kind of freaking out about it.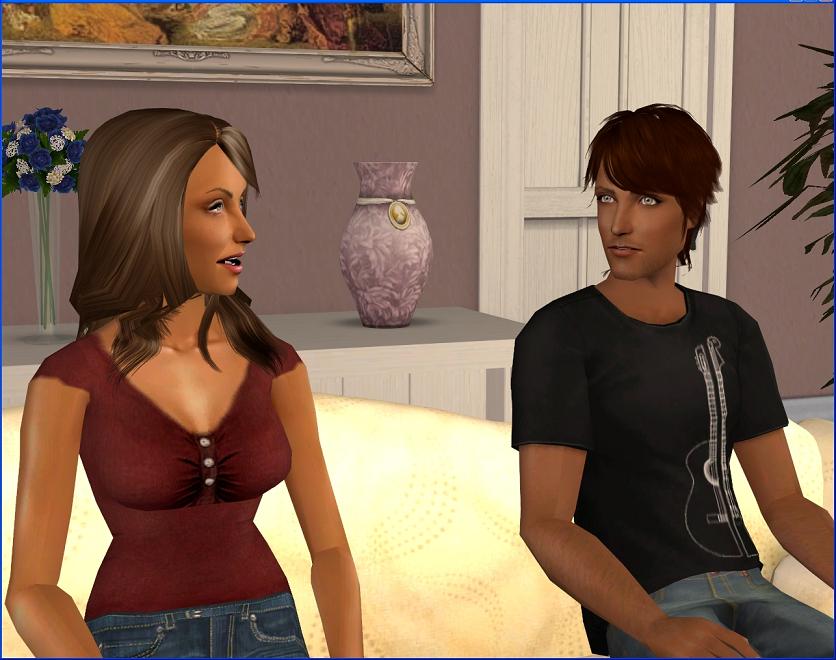 I think it's made us both start thinking about
Mum
a lot - she would have had plenty of advice for Evan, whether he asked for it or not! But you know, she did raise two sets of twins, so she probably knew a little about it. I've been trying to reassure him but I really don't know anything about raising twins - just being one!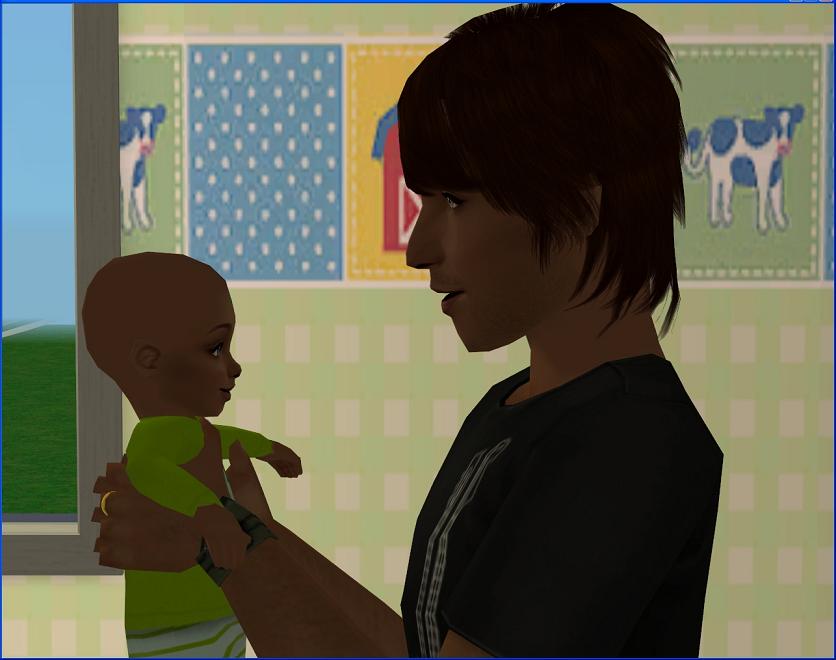 He's been practising a little bit with Emma, but think one six month-old is probably not a very close comparison to newborn twins! Better than nothing though! Despite all his nieces and nephews, Evan actually has close to zero experience with babies.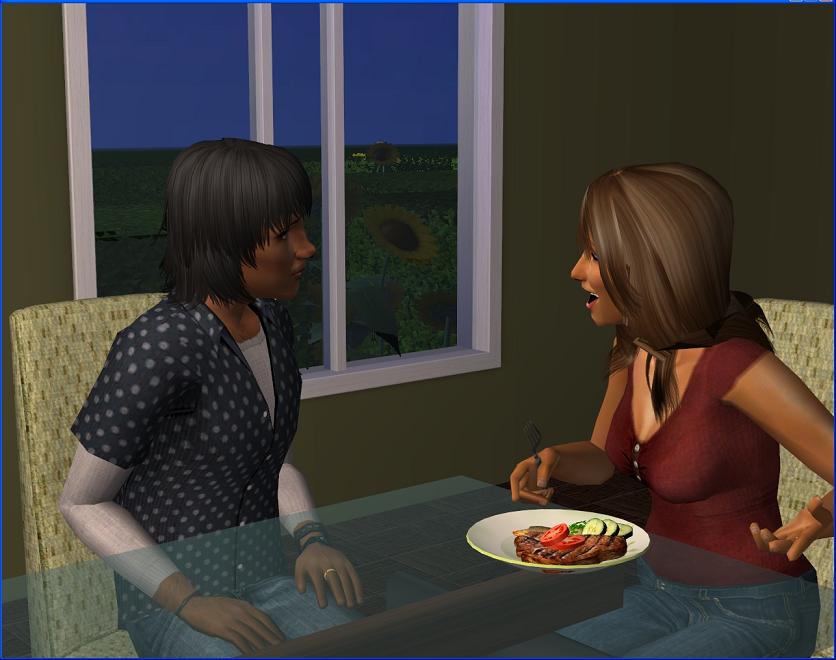 Speaking of babies, I think Wade and I might actually be in complete agreement on the issue, for the first time in our marriage!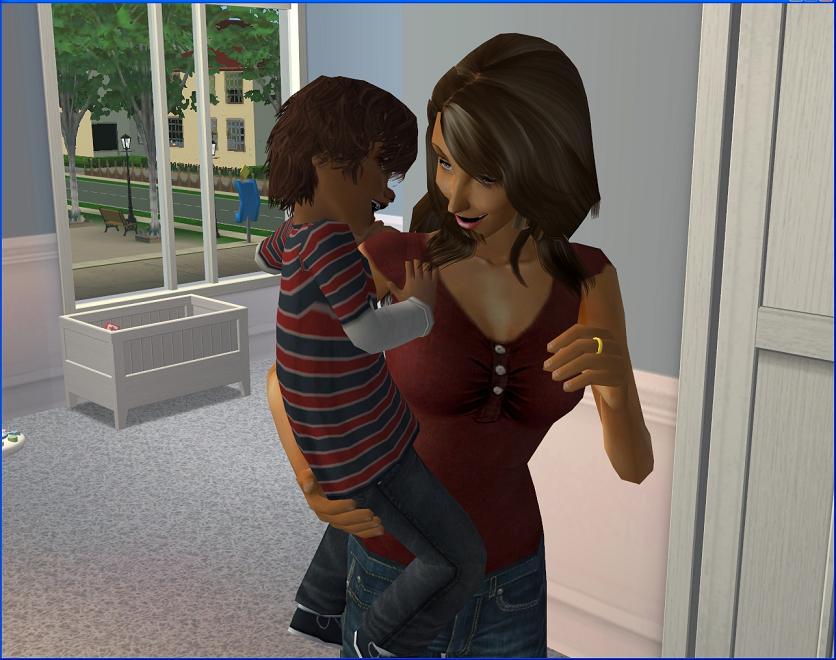 Sophie was a huge surprise and Emma was unexpected too. We planned Noah but Wade took
so
much convincing to have a second.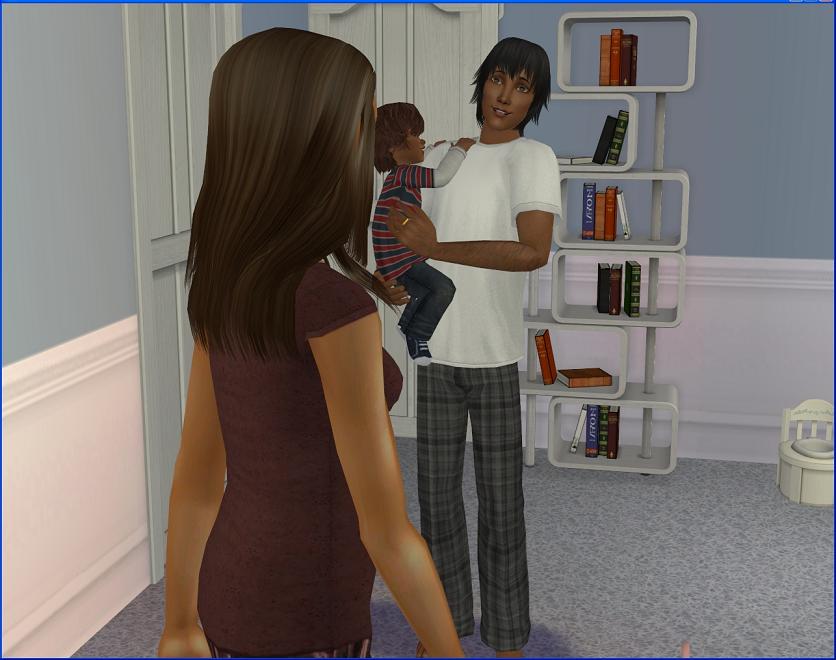 I don't want to say never but I think we might be done and I know Wade definitely wants us to be done! Maybe a few years down the track, I'll want another but for now, I'm enjoying not being pregnant or thinking about getting pregnant!
Extra: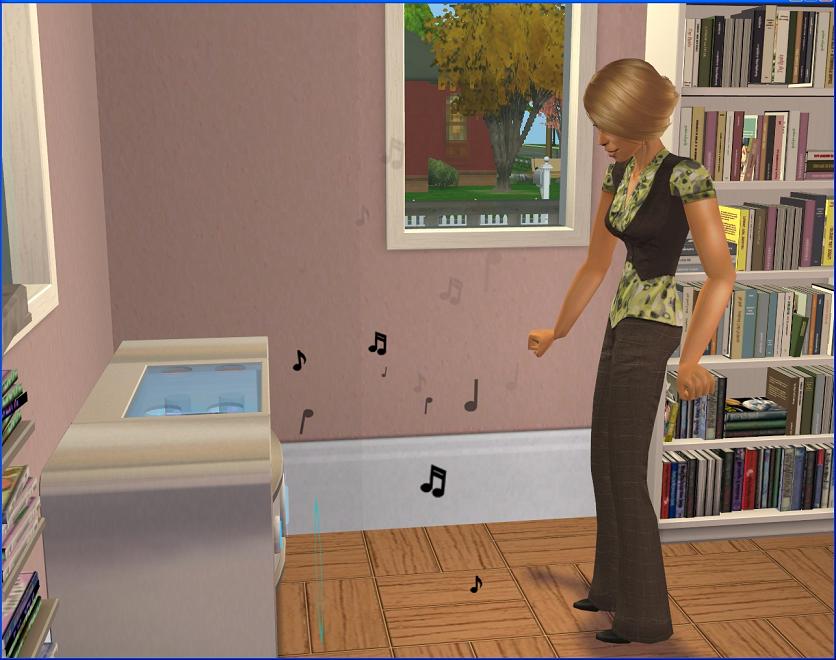 The meeting between Lia and Athena was originally supposed to take place at the house but for some reason, Lia just
would not
sit in the chair across from the desk while the computer was there (why? Is it the desk? I've definitely had Sims sit in dining chairs across from computers before). So she and Athena went on an outing to the library instead, after which she decided she was in the mood for a little dancing! I love that she autonomously decided to dance but she's still not very into it!
Notes:
Title is from

Happy Frappy

by Guster.

I love the Gottliebs' new house! It's this one, if you're looking for a really nice playable house for a large family. It's only two levels, which is a nice change from the five (yes, FIVE!) storeys of the house I initially had them in!

Steve autonomously started playing piano at the restaurant, which is cool because he's a Music and Dance Sim. I think of him as a violinist but I'm not cross at him for playing the piano instead, because most people I know who play strings also play piano, so it seems to fit. No room for a piano in his tiny apartment though!

I ended this play session with the Gottliebs and Amelia was not pregnant, nor did she have a baby want! This is a first since they got married!