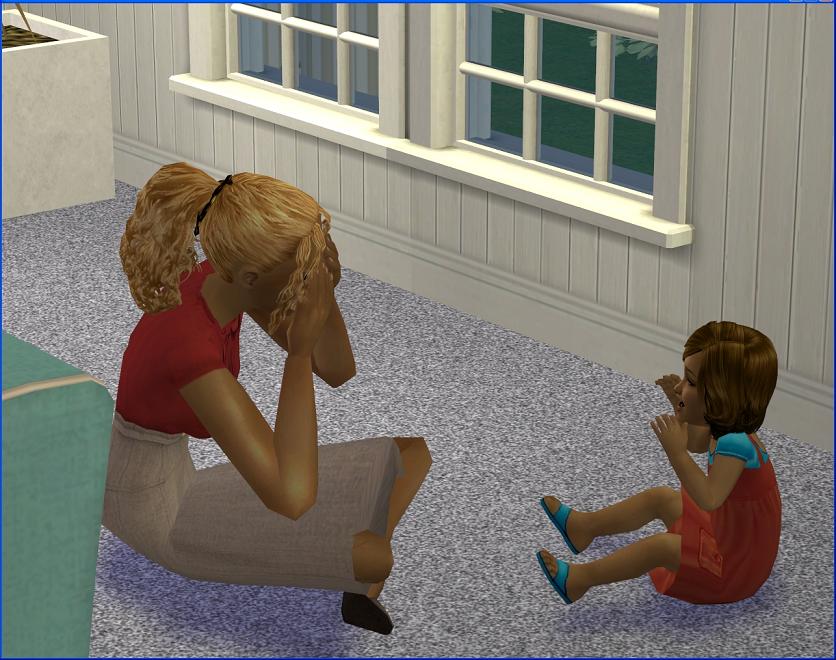 So far, Jessica has been so much easier to raise than Josh was. She's so easy-going and gentle, whereas Josh was more of the pull-Mummy's-hair-and-then-laugh-because-it's-so-funny model of toddler.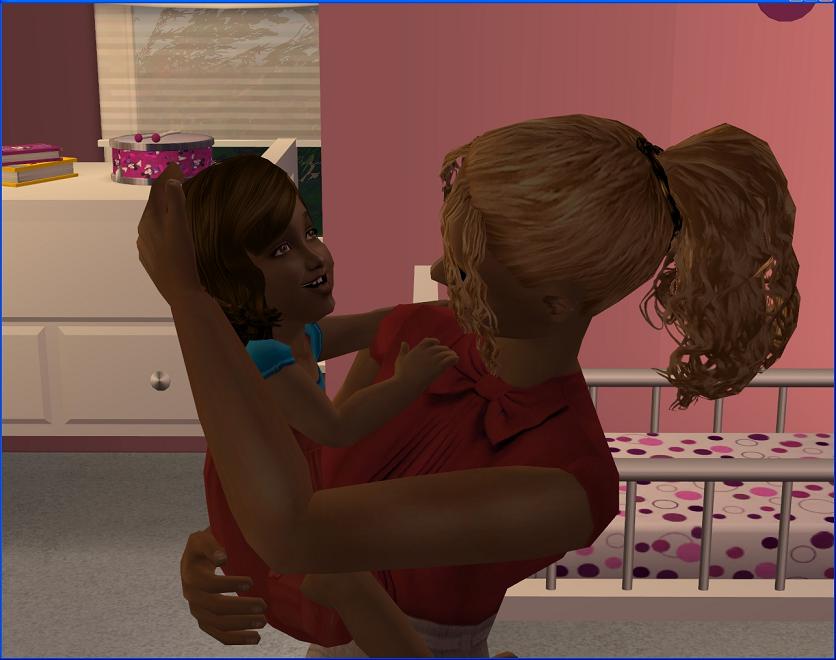 I guess Jessica is sort of similar to me. It's hard to tell when they're so young but it seems that way so far.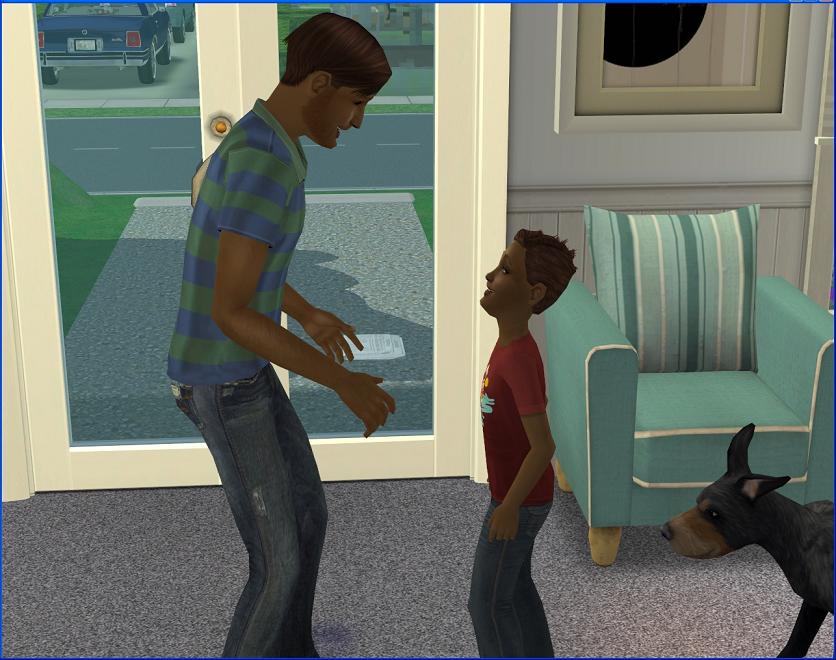 Josh is definitely more like Max, and as a result, they're extremely close.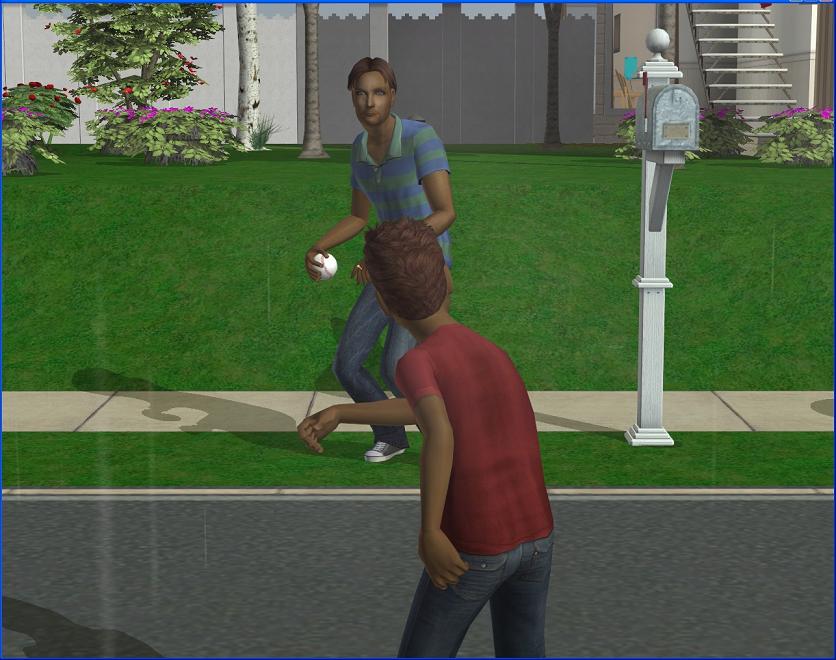 Watching them play together, it's easy to see where Josh gets his mild tendency towards aggression from. Max is like that too, especially when sports are involved. They're both very competitive.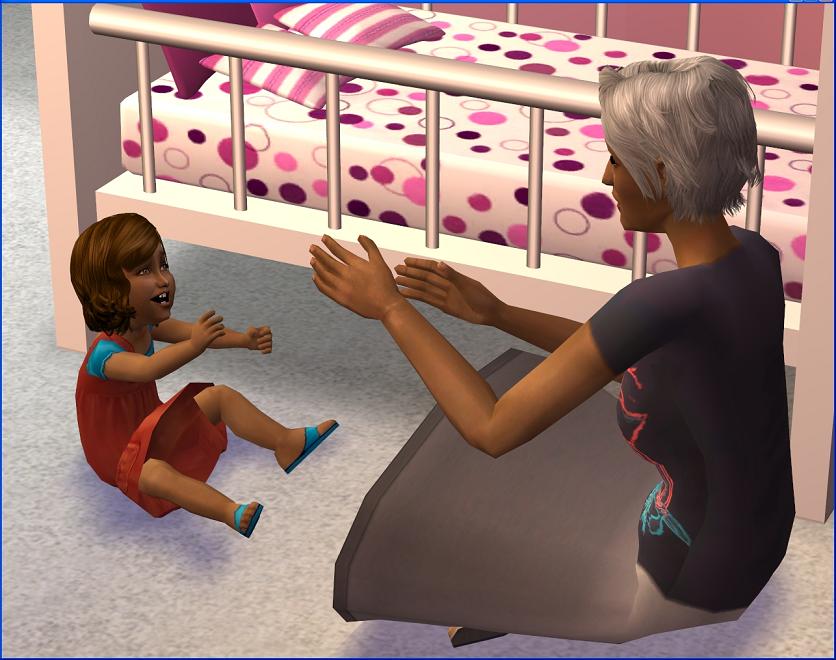 Caterina has been watching the kids lately but she's itching to start working more again.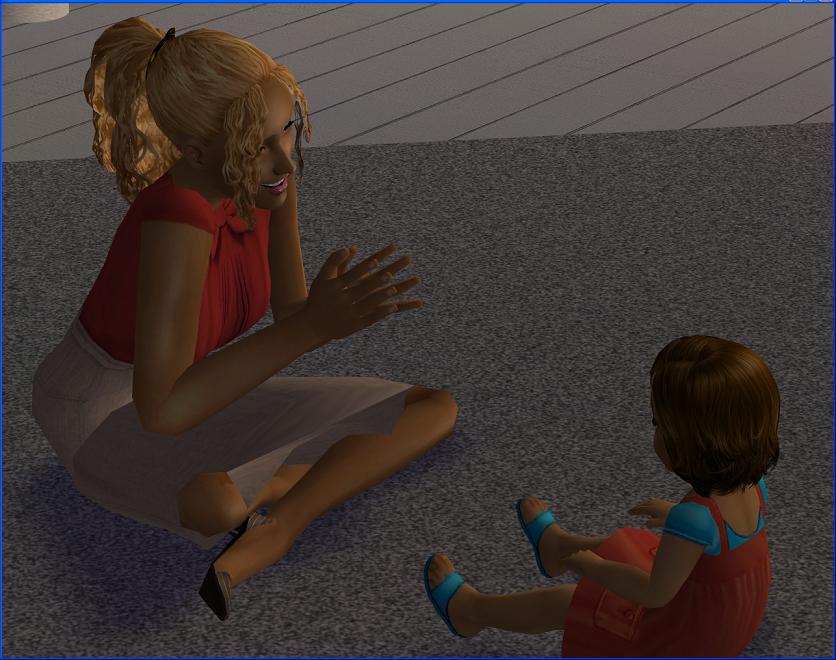 We'll still need child care though, so I'm considering taking some time off and doing the stay-at-home thing for a little while. We can always get a nanny if I start going stir-crazy!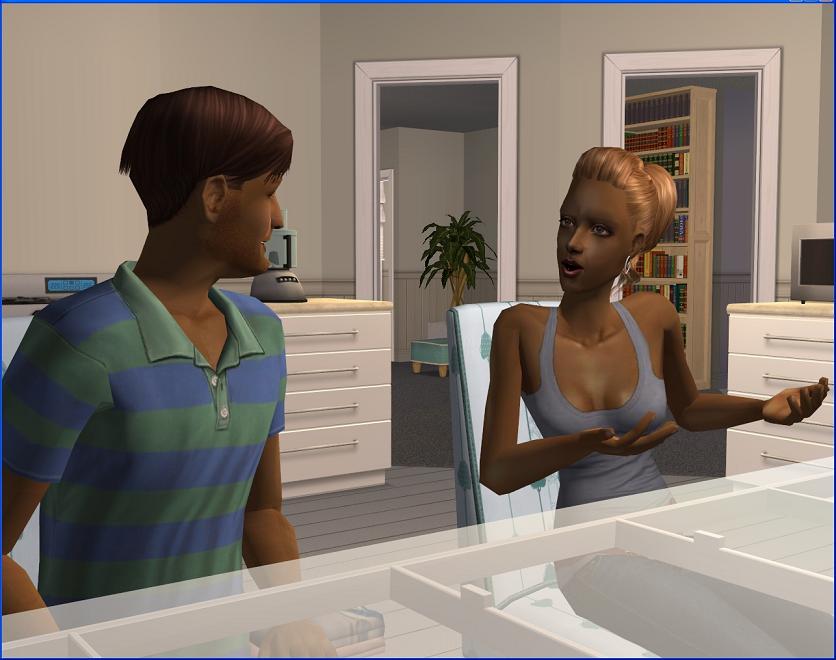 I got a little annoyed at Max the other night. Asha came to visit and Max could barely keep his eyes inside his head, the way he was leering at her. It just seemed like he was hanging on Asha's every word and he had this goofy grin on his face whenever he looked at her.
I don't usually care when he looks at other women but I wish he wouldn't look at my sister that way. Asha is basically me, minus about ten years and I guess it makes me feel a little insecure.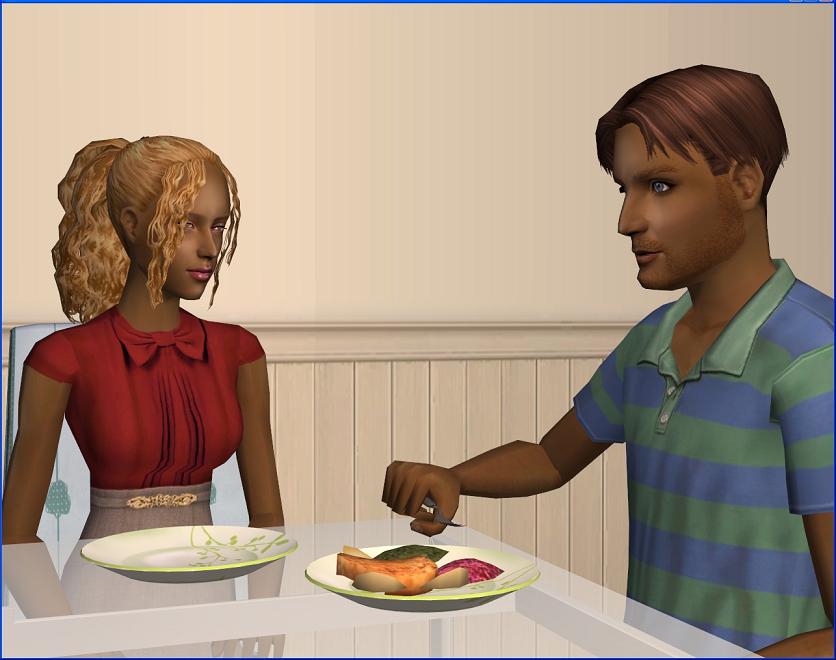 I tried to express my displeasure while we were all sitting around the table but my narrowed eyes and even kicking Max's leg didn't seem to be making much of an impression.
I tried to talk to him about it later but I don't think he understands. He was reassuring but I think he also thinks I'm being slightly ridiculous. Maybe I
am
being ridiculous. He was only looking and he's never so much as flirted with Asha. She wouldn't have that anyway, even if he tried.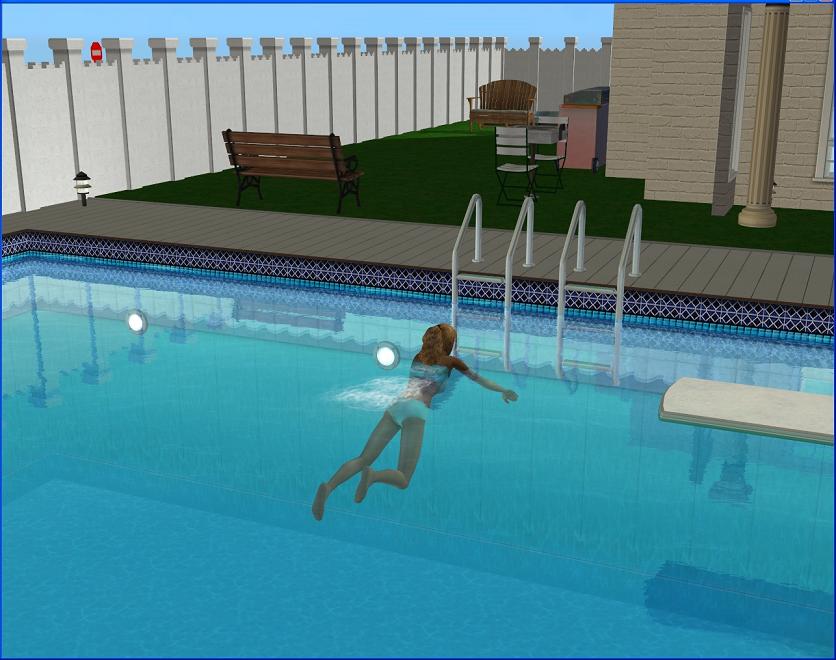 So I think this might be my issue and part of it might be how unfit I've been feeling lately. I think I still
look
good but I don't feel good. I used to exercise all the time but haven't done it nearly as much since Josh was born. I think I'll feel better about myself if I make more of an effort to get back into it. Our new house has a fantastic pool, so I might as well use it!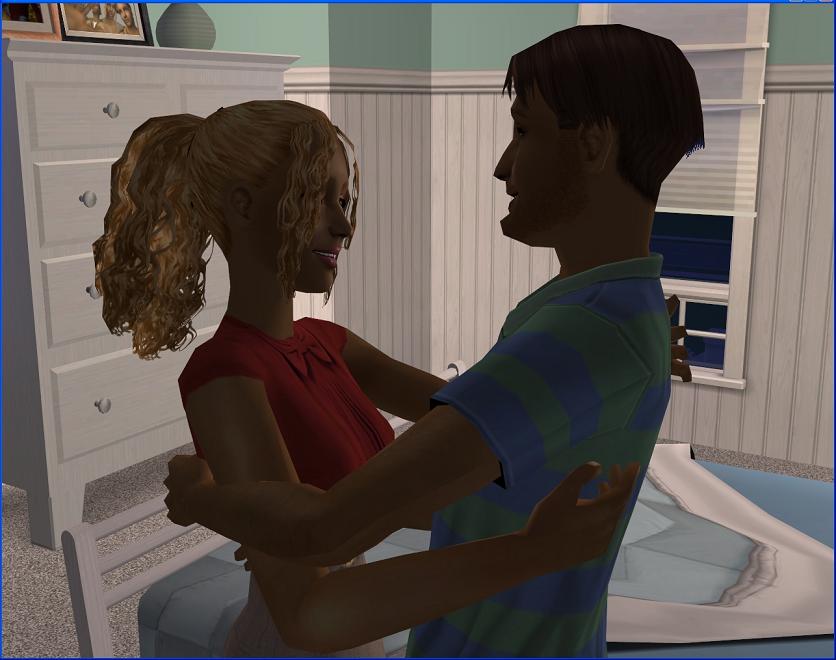 A few nights later, Max announced we were going out to dinner. It was a little late but because Max doesn't get home from work until 8, when we go out, it's usually a pretty late night.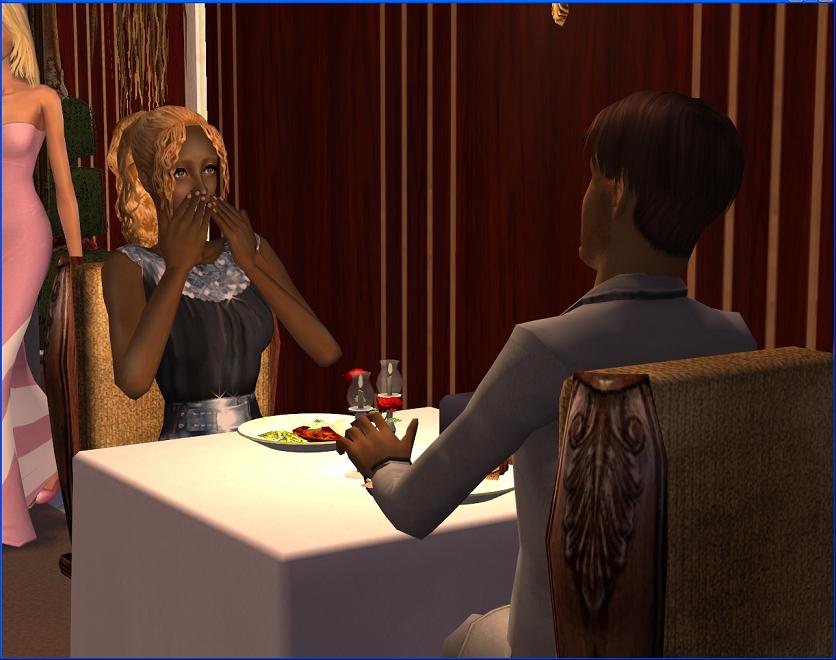 I've never been the kind of girl who was desperate to get married. I always thought Max was probably relieved about that because whenever anyone asks him if we'd ever get married, he'd go on about how we didn't need a piece of paper or rings to show we were committed.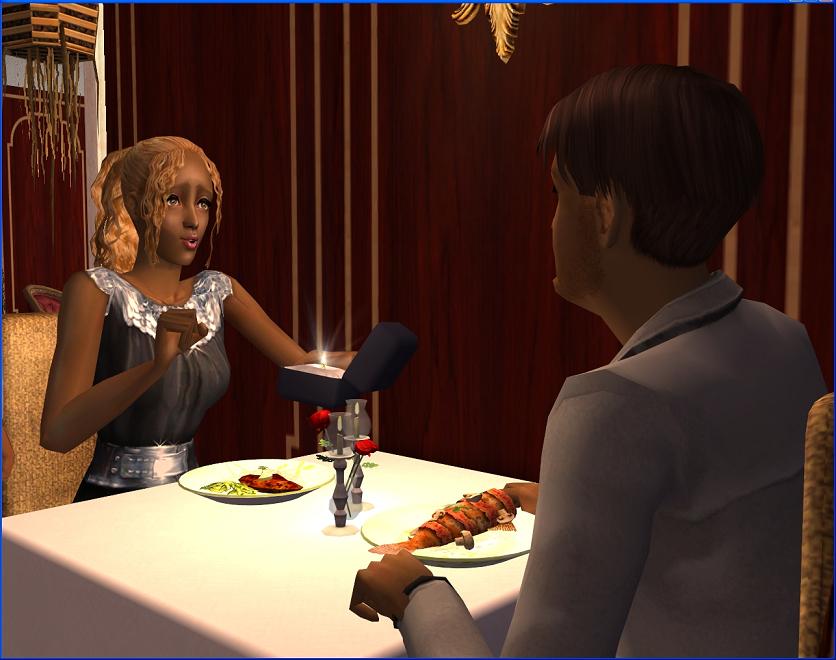 So you can imagine that I was stunned when Max proposed over dinner!
I said yes, of course! I'd never really thought about marriage before but now that I have, I'm so excited about it! Ever since I put the ring on my finger, I haven't been able to stop looking at it.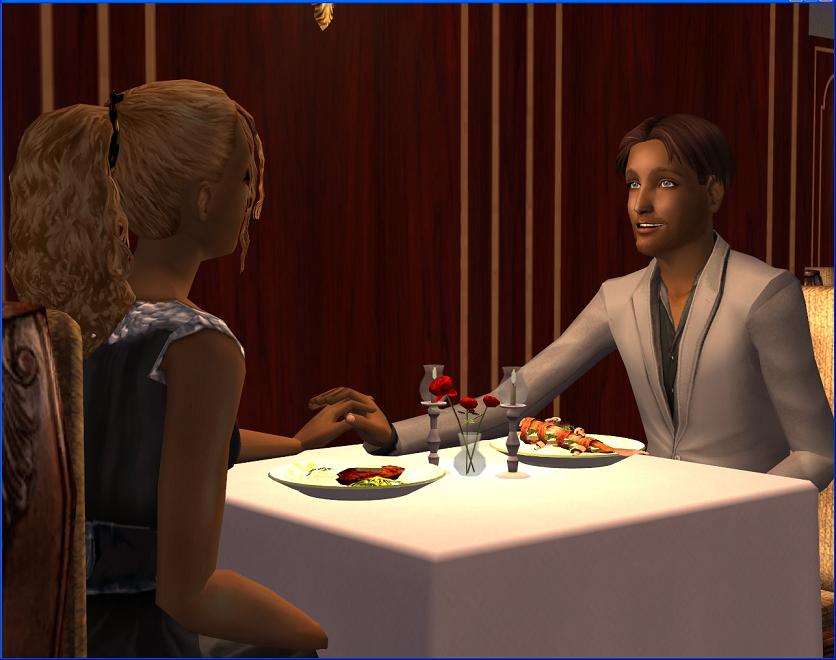 All the reasons Max was nervous about marriage didn't seem to make much sense any more. We already have two kids together, which is about as committed as you can get, so it seemed silly to him to still be scared of making it legal. So he said he thought about it for a long time and then he finally just asked me.
It was past 2 in the morning by the time we got home but we were both so giddy that we had to wake Caterina and tell her our news.
I think she was happy for us but she was a little bleary-eyed and couldn't work up too much excitement right at that moment!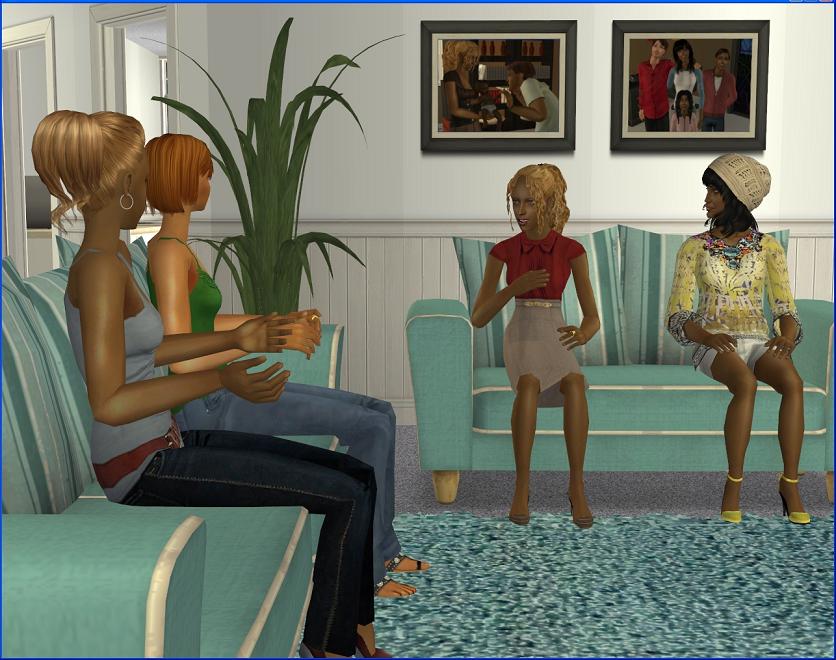 So now, the wedding planning begins! I've got help with that from my bridesmaids. Asha is my maid of honour, of course but I'll have two other bridesmaids,
Cordy
, one of my college friends and
Olivia
, Max's sister. Max and I have already waited years to get married so we're not going to delay it too much longer. Our wedding will be held early next year.
Extra pic: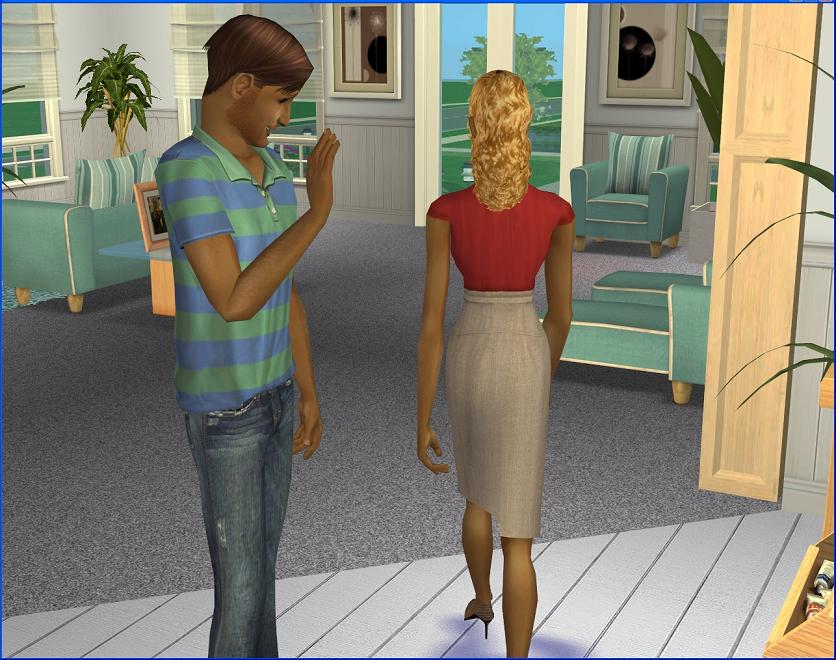 See, Max really does like Zaria the best! ;) He doesn't check out Asha's ass like that!
And some Jessica spam, because I just have to: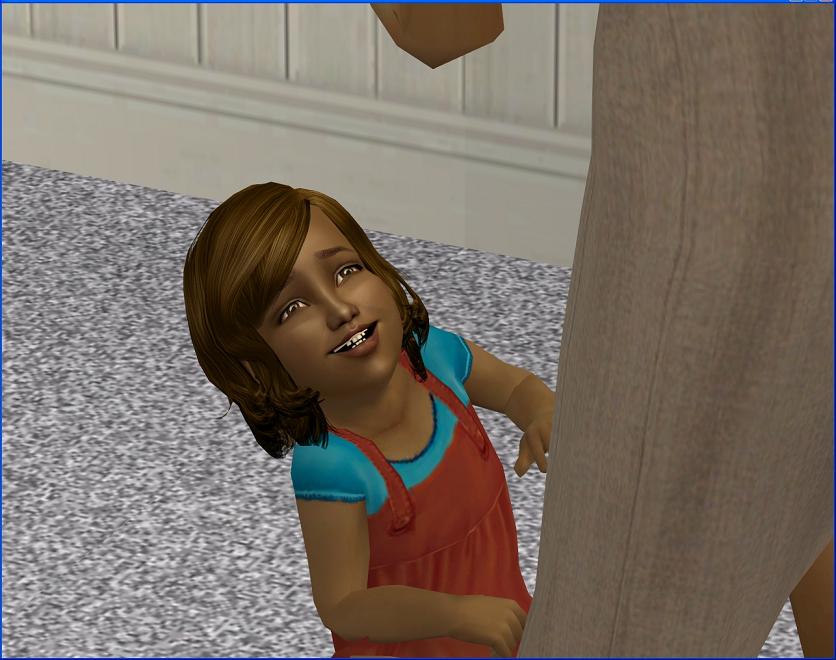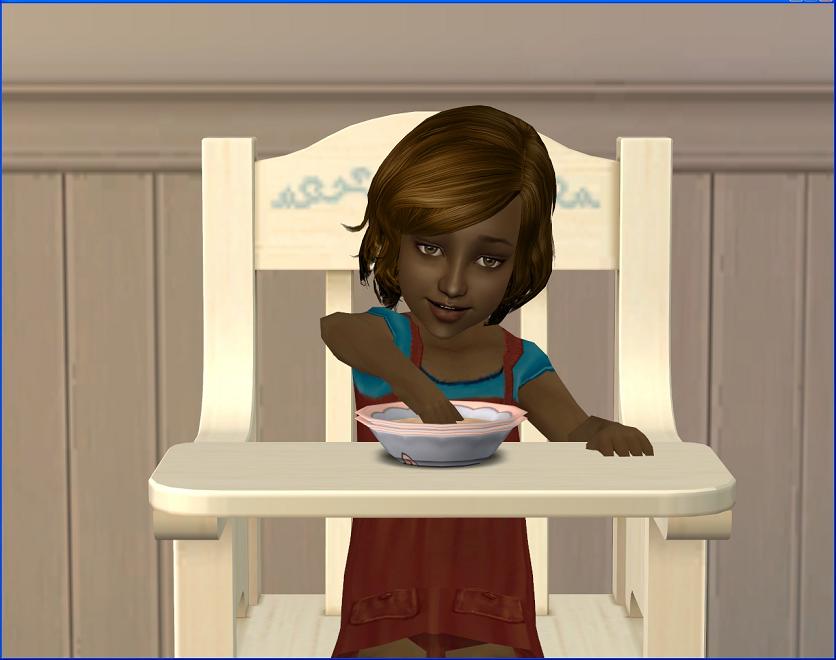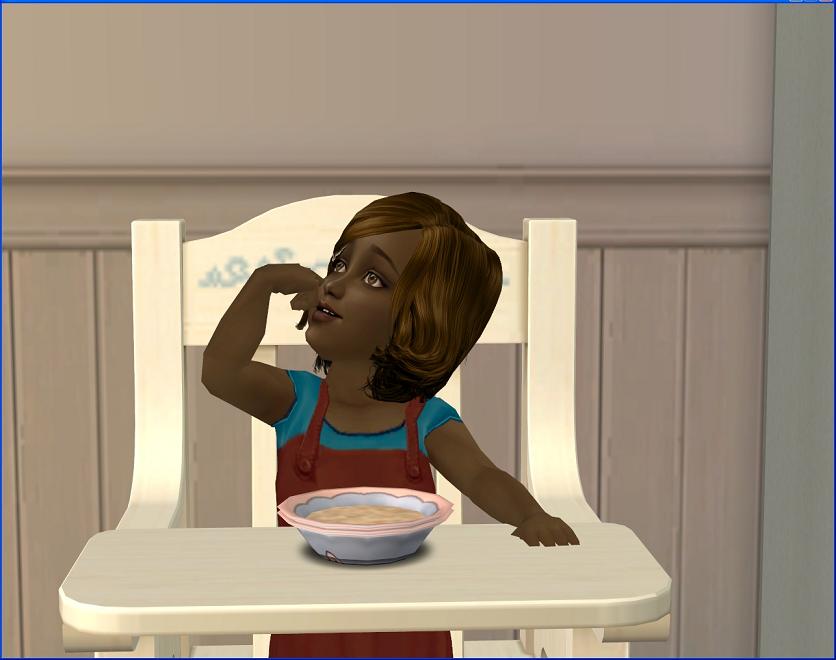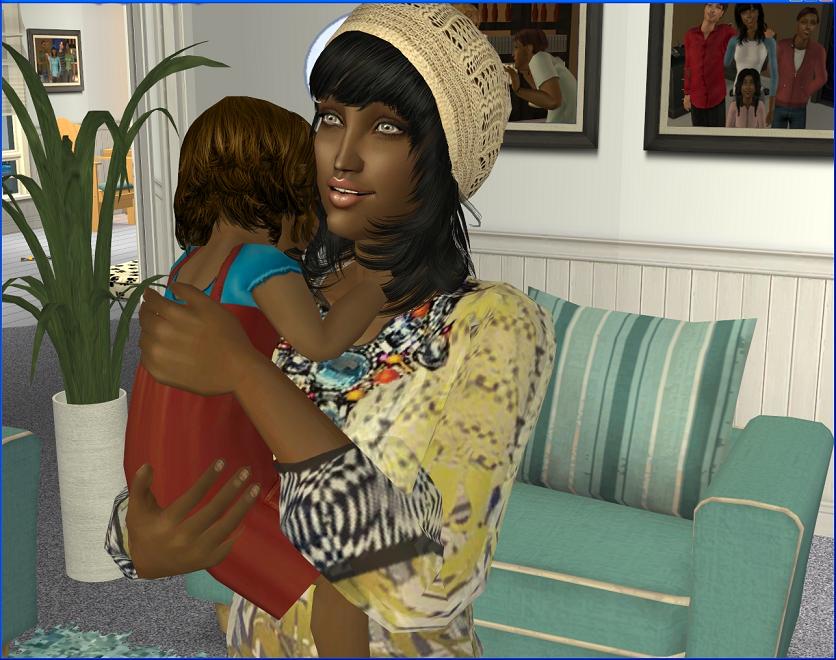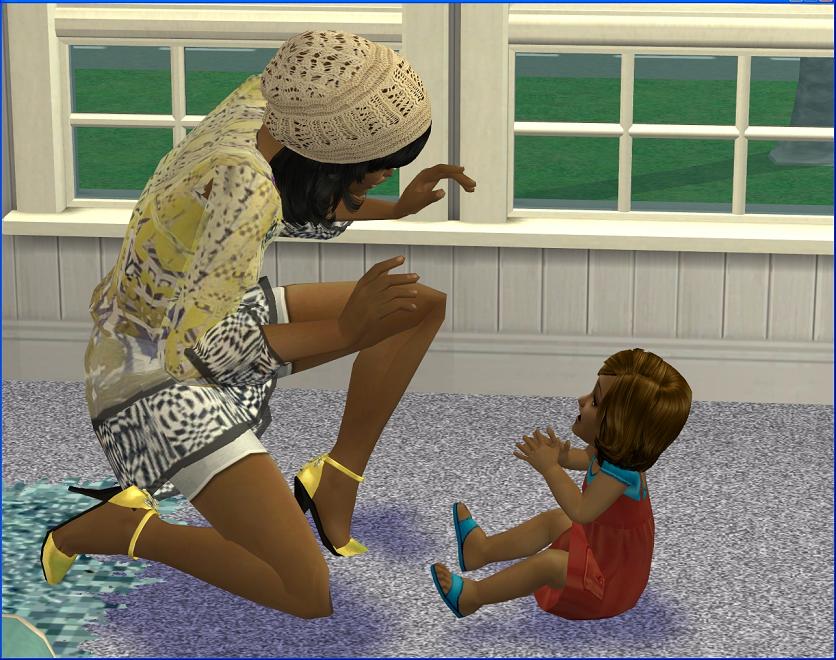 Olivia
loves
her niece! This was actually the first time they'd met but Olivia was rolling up wants for Jessica like crazy.
Notes:
Title is from

The Toro and the Toreador

by Ted Leo and the Pharmacists.

Max rolled this round's ROS

Change of heart: change your turn-ons to match the Sim you are most attracted to, whether that's your spouse or not...

Fortunately

for Zaria

, the Sim Max is most attracted to is her. Asha is Max's second highest attraction and their score is 163. He and Zaria have 181, so Max really does like Zaria better than Asha.

I didn't want to ignore the ROS completely though, so I wrote it in as insecurity on Zaria's part. They are both fit but because Asha is taller than Zaria, she tends to look a little more slender than Zaria.

Just recently in the Valentine's post, Laura commented that she didn't realise Max and Zaria had never got married and in my reply, I mentioned how Max always had the fear and that I didn't think he'd ever roll the want. Well...guess who rolled the want? Crazy! Max and Zaria have broken Madelyn and James's record of time between meeting and marriage. Madelyn and James were together 14 years before tying the knot and by the time Max and Zaria's wedding rolls around, they will have been together for 20 years. They're high school sweethearts. ;)

The wedding will be in Autumn 2022, so my estimate is that it'll be posted within the next couple of weeks. I've picked Zaria's gown, and the tuxes for the guys (Max's groomsmen are Wade, Luc and Eliot) but I still need to choose bridesmaid dresses and see if I can find something cute for Jessica to wear. The wedding will be held at home, mostly because of Jessica. Then someone can put her down for a nap if she gets cranky during the reception.