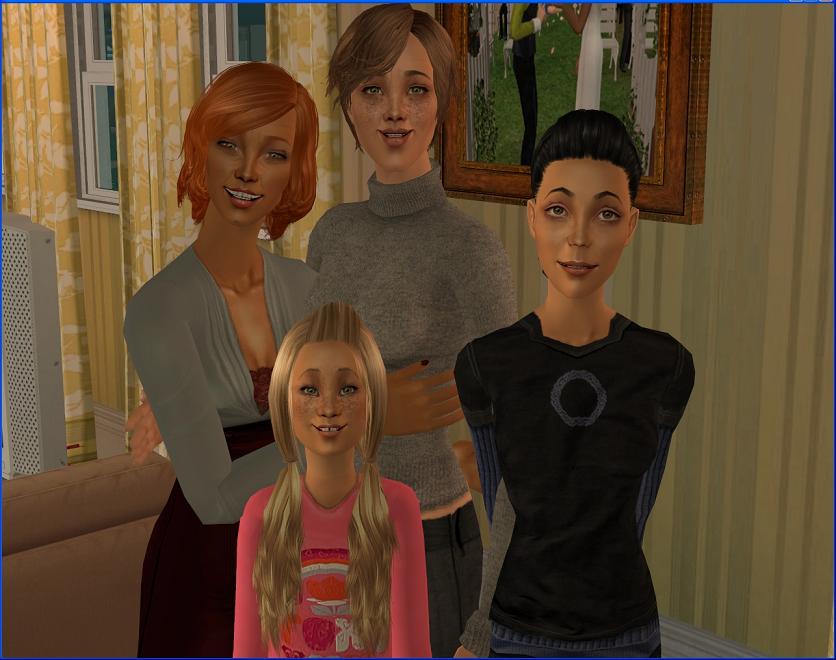 Narrated by Kimberly Carmody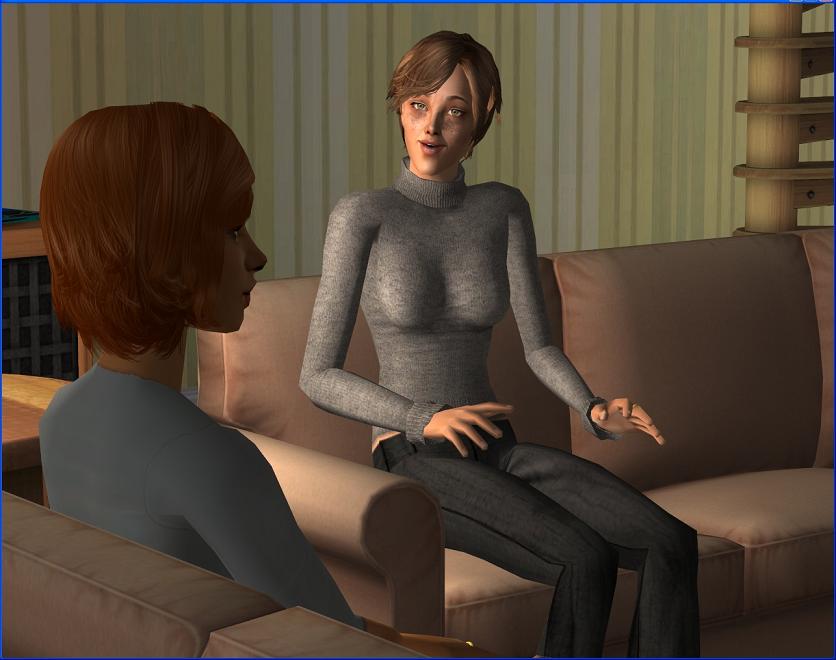 I'd still like to look at adopting a third child and Betsy's completely against it. I know she's right and that a third would be a bad idea but there's still that little niggling feeling that I can't seem to ignore.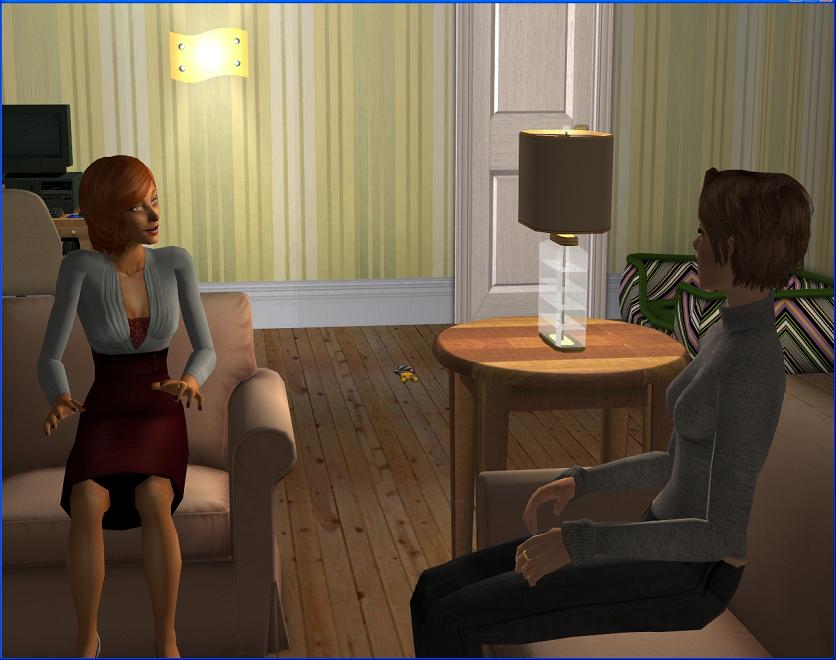 I don't want to go ahead with it if Betsy's not on the same page, or if it's going to cause resentment down the road. We've been through enough heartache as a couple.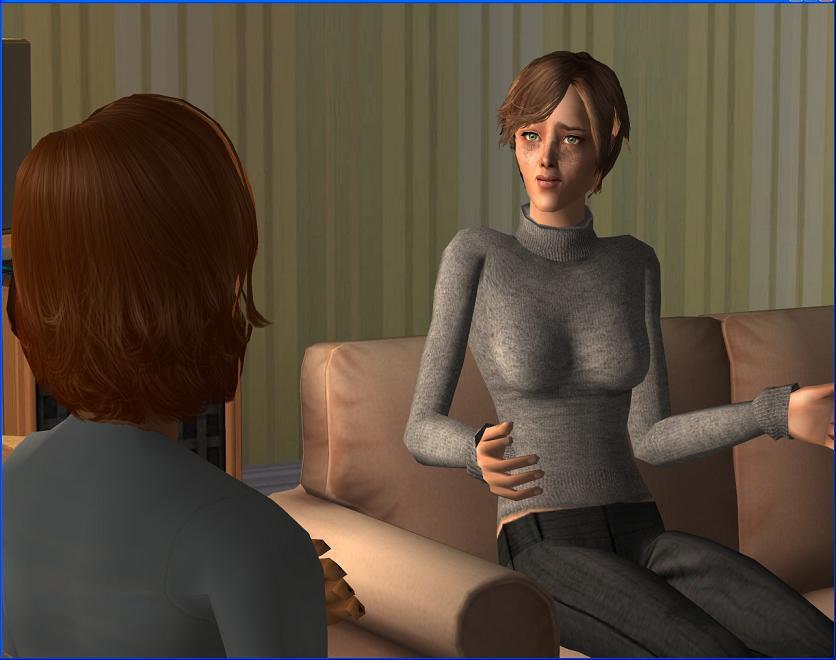 And all of Betsy's arguments make perfect sense. We're both 50 now and we would probably be 52 by the time we got a child, if we'd even be approved at this age. Depending on what age the child was, we might be close to 70 by the time they graduated high school. I know all this but I think I just need to hear it, to really drive it home.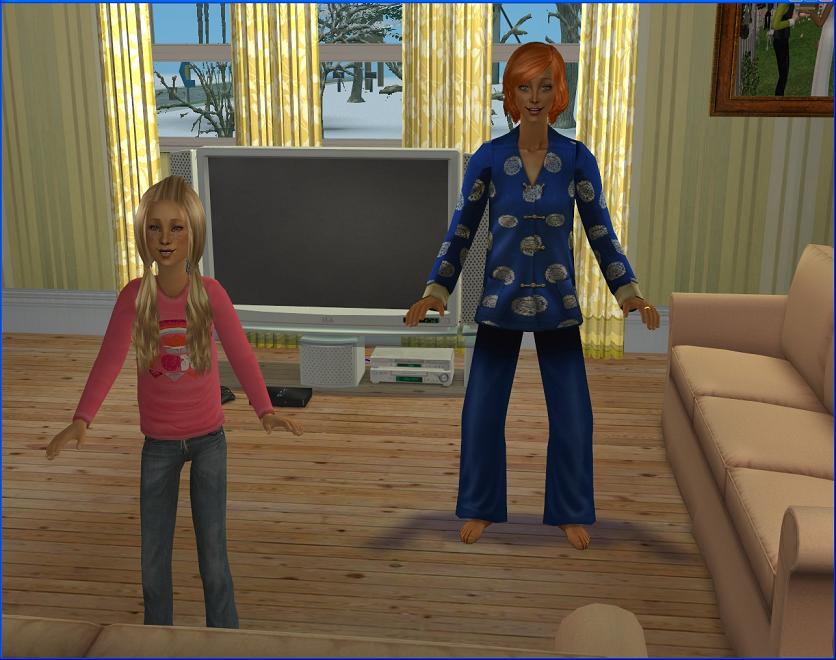 It's probably best that we don't rock the boat because the whole family has been doing really well since I came back home. It's most noticeable with Susannah. There's just been a huge change in her and she seems to always be so cheerful now.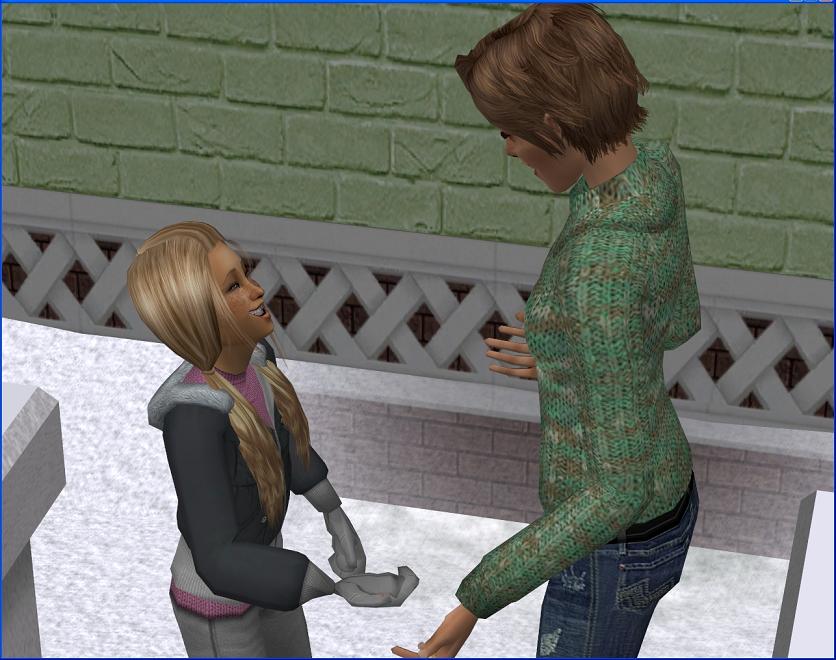 She's 11 but maybe she's kind of a young 11. She hasn't yet reached the stage where she's embarrassed by either of us but Betsy is positive it's coming. She says by the time she gets to high school, she probably won't want to know either of us!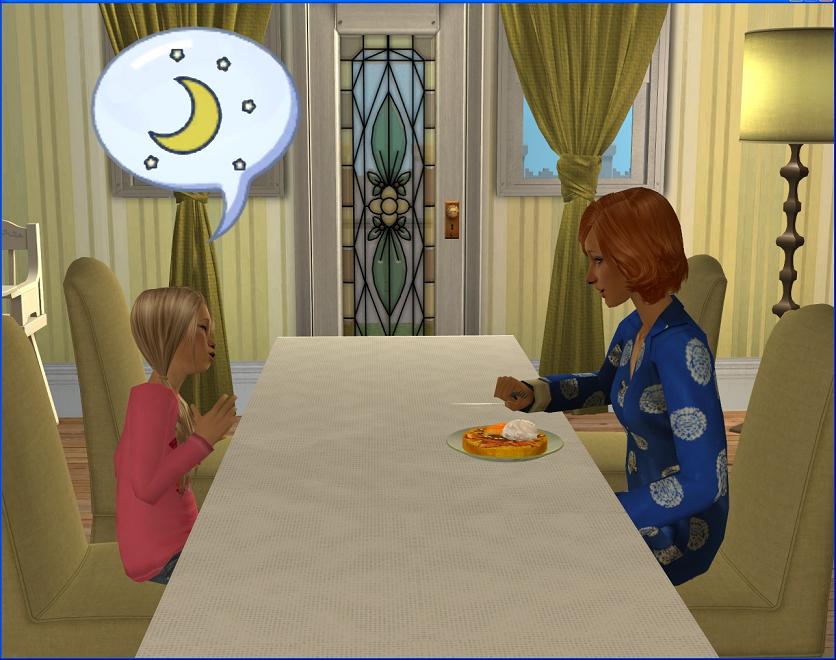 For now though, she loves to spend time with us. Her latest thing is trying to get me to look for a new job. I've been working nights since I came back and I don't get to see my girls as often as I'd like to.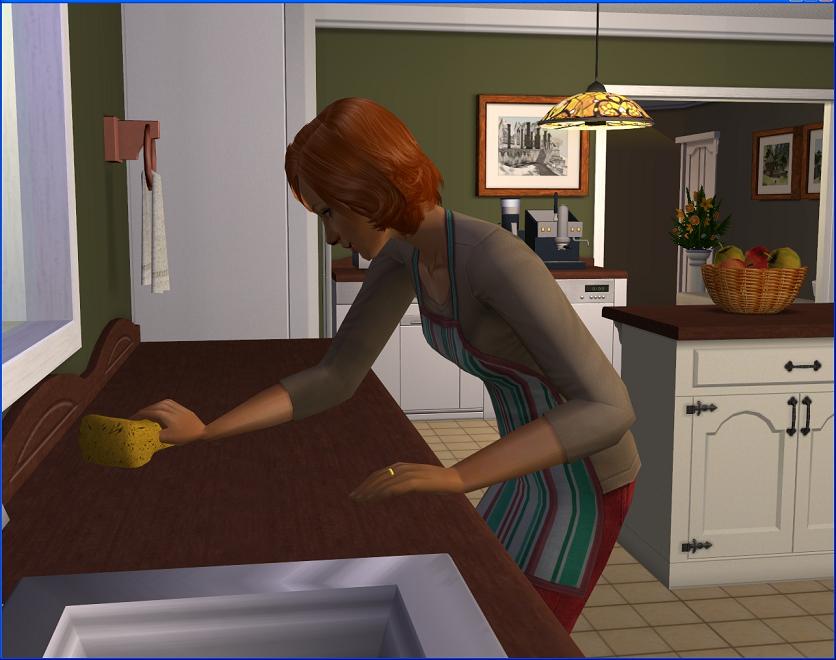 But I never went to college or even trained to do anything other than hairdressing, so I've been cleaning houses. I don't even like cleaning my own house, so you can imagine how much I love this job.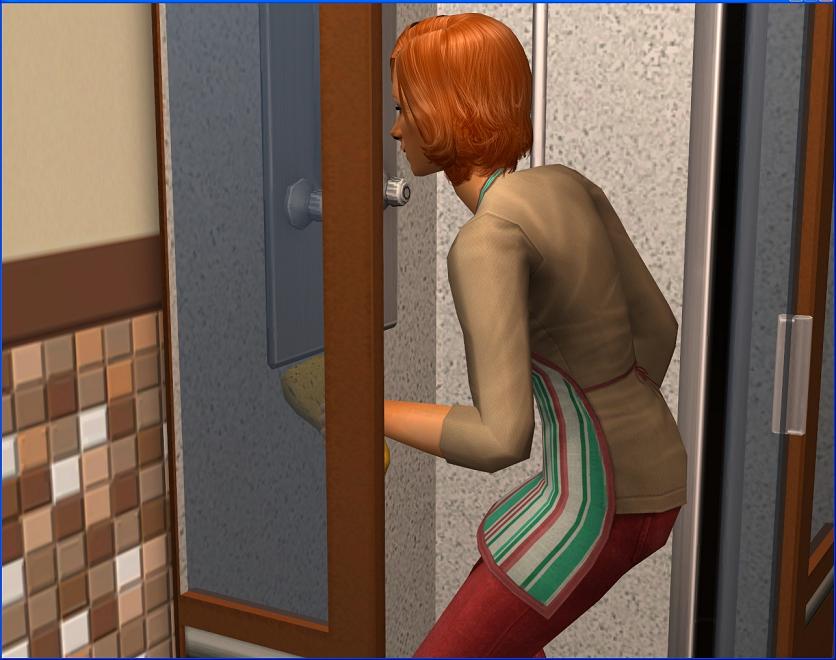 It was at work that I came up with an incredible idea that I couldn't believe I hadn't thought of before. Why didn't I just buy
Naomi
's old salon? It was up for sale again and of all the places I've worked, that was the one place I really loved.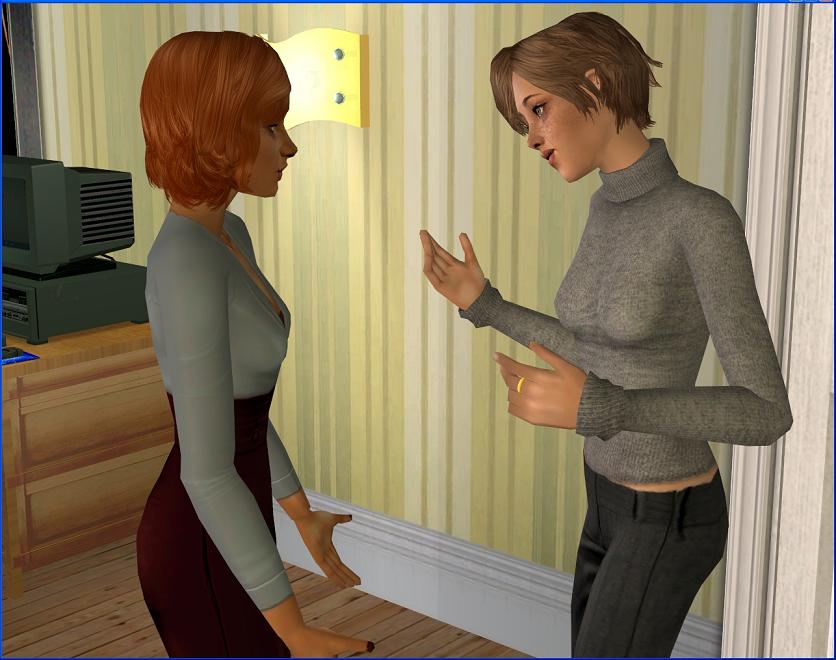 I had to talk it over with Betsy, of course and she was a little reluctant at first. Sarah was recently accepted into Suffolk University and taking into account her scholarships, it's still going to cost $2000 a semester for tuition, which Betsy is intent on us paying. Betsy's parents paid for her to go to college, which she was always grateful for and she wants us to be able to do the same.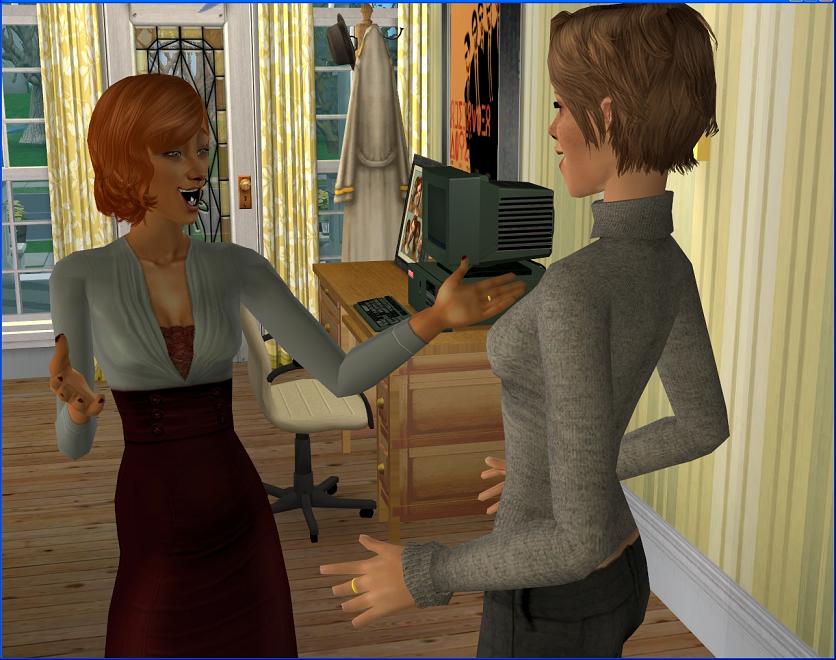 There was no need to worry though because I'd already done all the maths and the salon was much cheaper than Betsy was assuming. There'd be plenty of money to send Sarah to college and enough left over to live on and even send Susannah to college when the time comes. Seeing the money was Betsy's only concern about the salon, we agreed that buying it would be a fantastic idea.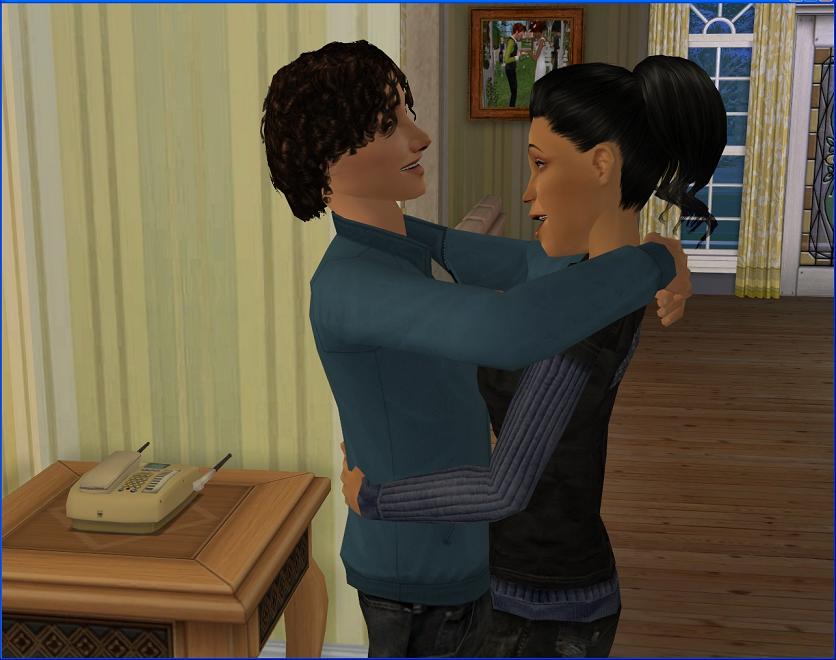 We decided to go out to celebrate leaving Sarah and her boyfriend Ethan in the house together, seeing Sarah insisted they were just saying goodbye. In hindsight, we should have watched him leave.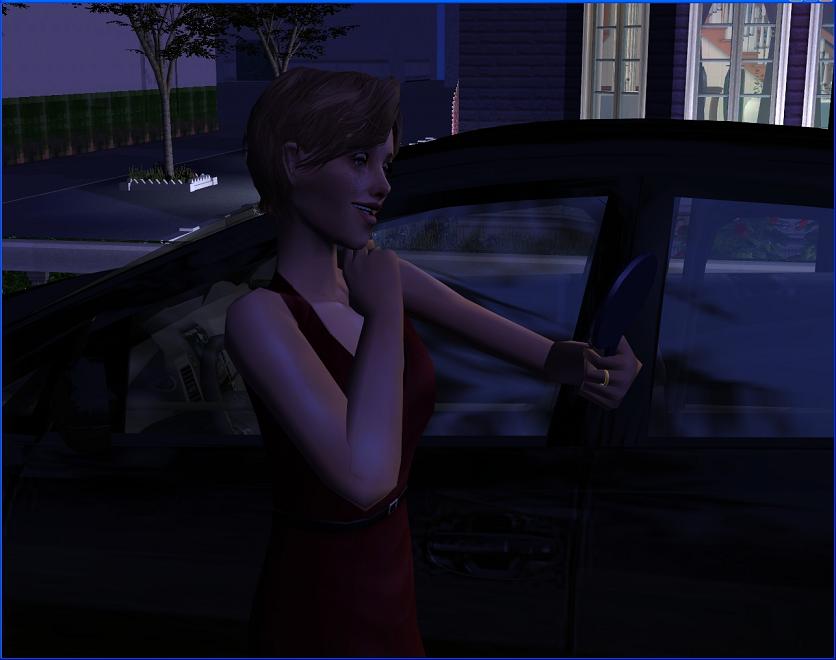 At the time, we didn't think much of it and headed out to Exeter for dinner. We did eventually get inside the restaurant, after Betsy was done checking herself in the mirror. She's become a little vain since turning 50. It's almost like living with
Anna
some days.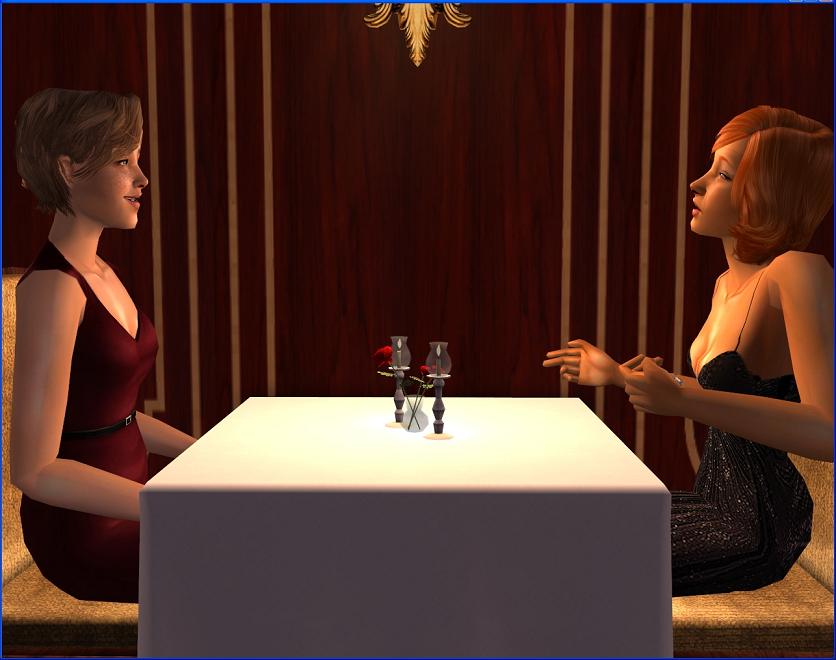 Betsy and her sister are very similar but Betsy's generally easier to get along with than Anna. I definitely ended up with the more easygoing Carmody sister.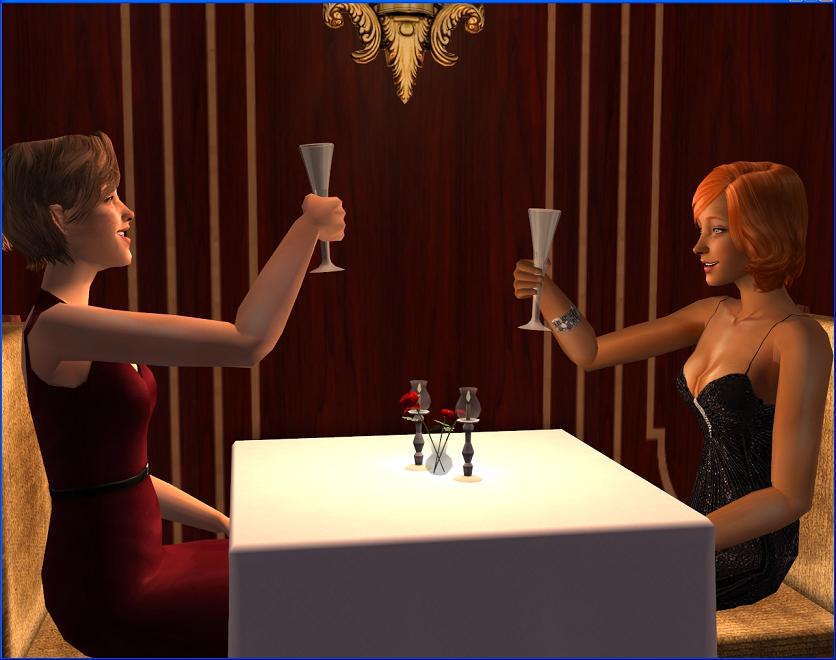 Betsy and I haven't had many "dates" since we got back together so it was lovely to spend some time alone together for a night.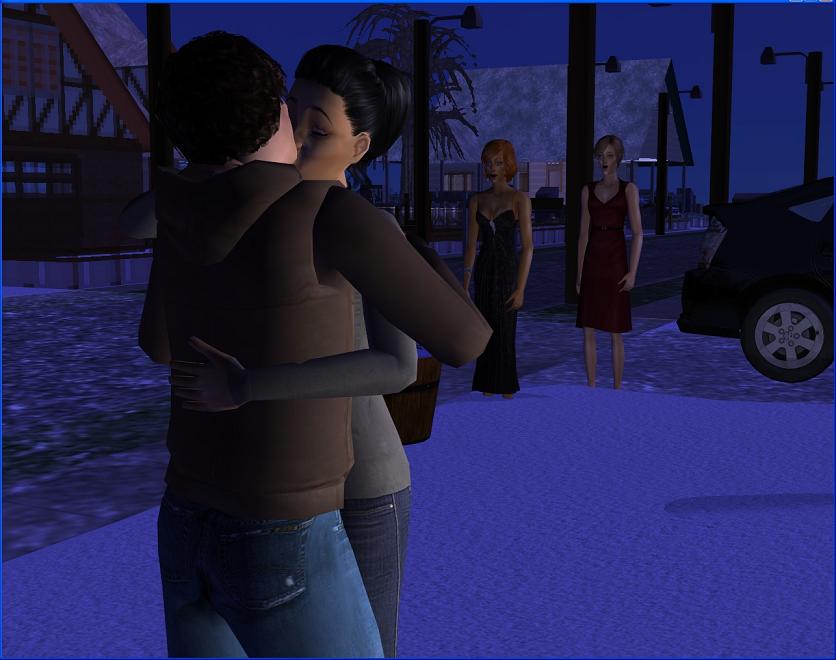 When we got back home, we discovered Sarah was either taking an awfully long time to "say goodbye" to Ethan or she'd snuck him back over once we'd left.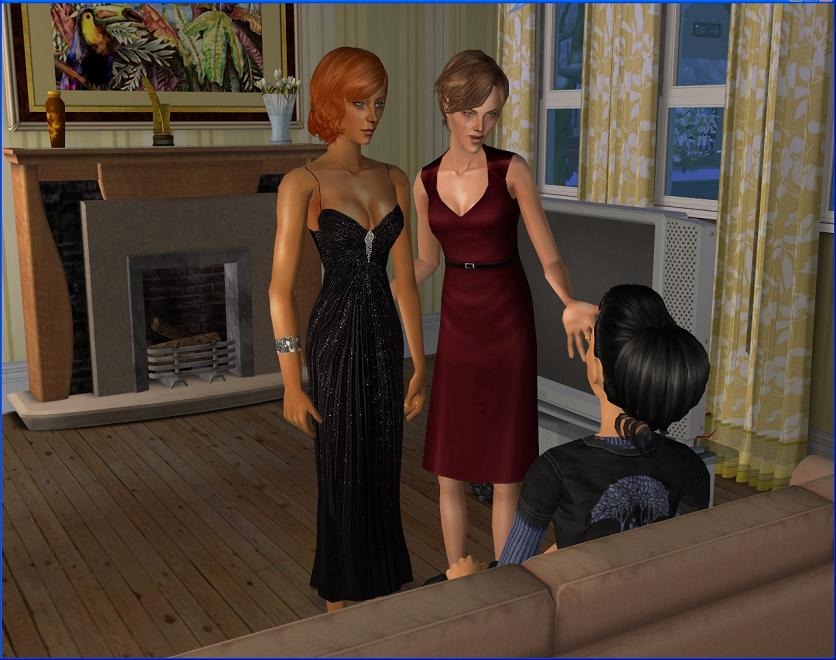 Ethan was pretty keen to leave once he saw us so we let him go and dragged Sarah inside for a good talking to. I don't think we've ever been so angry at her! She
knows
she's not supposed to have boys over when we're not home.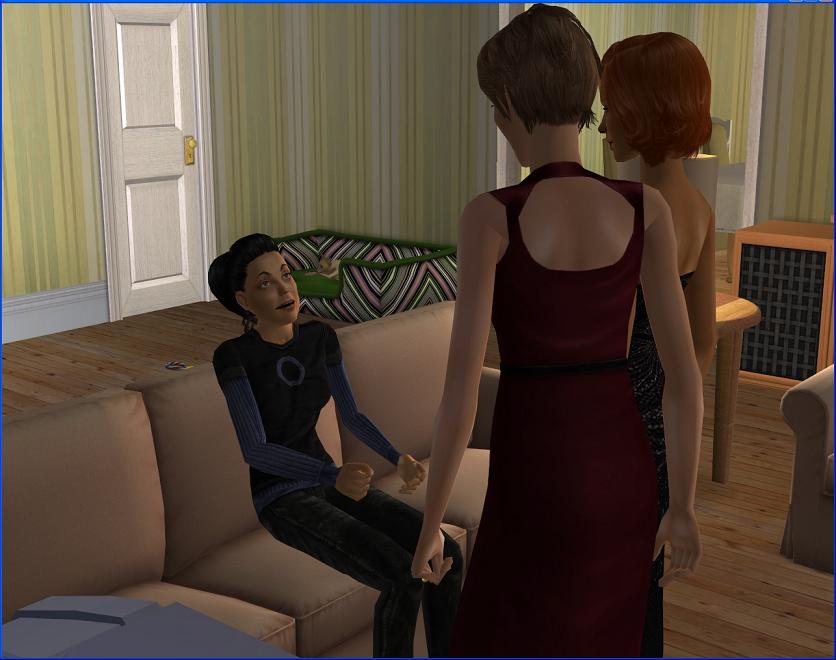 Sarah kept insisting she and Ethan weren't doing anything but kissing.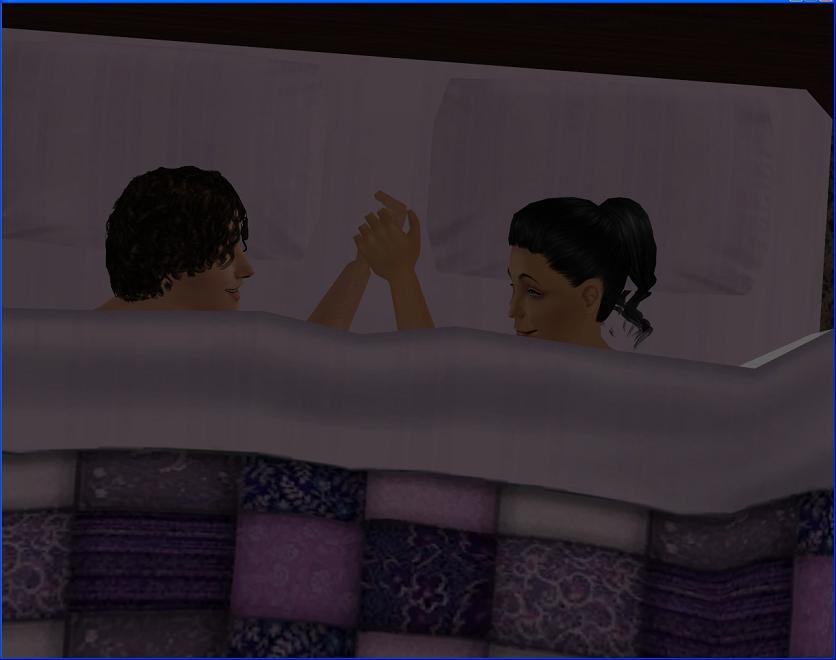 I'm almost positive she was lying through her teeth about that - her bed was all messed up and she makes it before she goes to school every day. But that's not really the point, even though we're definitely not thrilled about that either.
Ethan is a nice kid and Betsy and I both really like him but Sarah broke a house rule. So despite all her protests, we grounded her. She can go to school and to her after school job and that's it.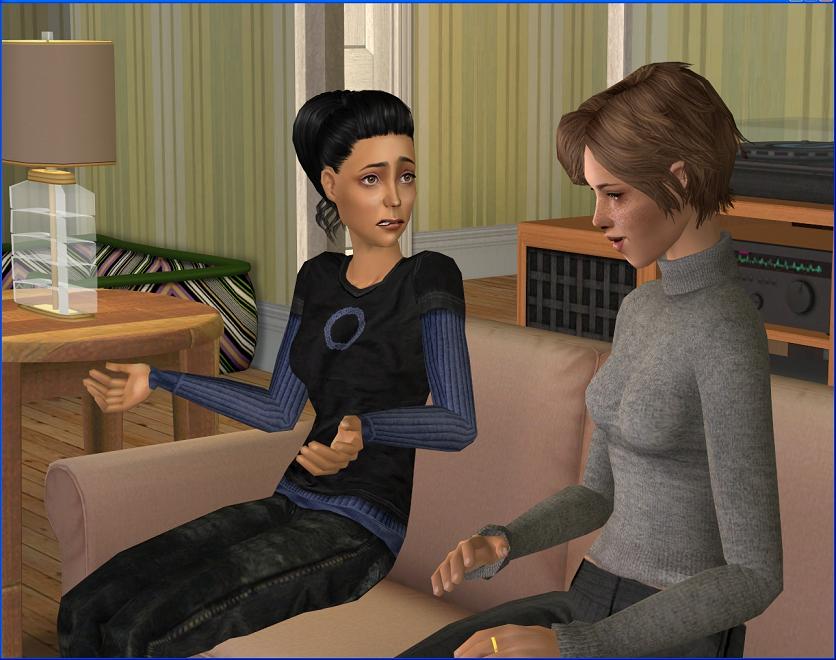 Once everything was a little calmer the next day, Betsy talked to Sarah and tried to figure out what was going on. She still didn't admit to anything but Betsy thought it might be a good time for a refresher course on birth control and all that sort of thing.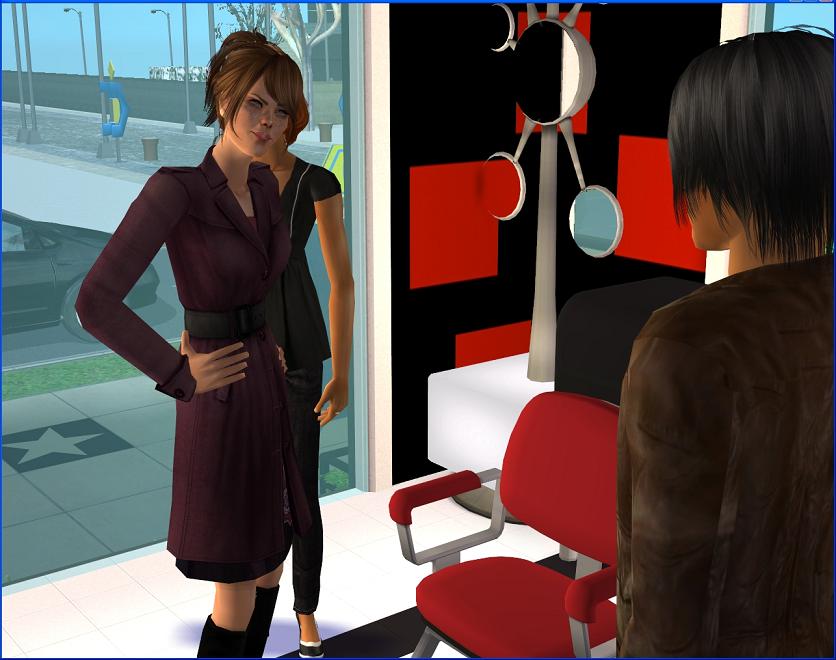 At least the salon isn't giving me any trouble so far. It's been going really well. I did a little renovation to signify new ownership and a new start. Anna came by to check it out and to demand I touch up her roots for free.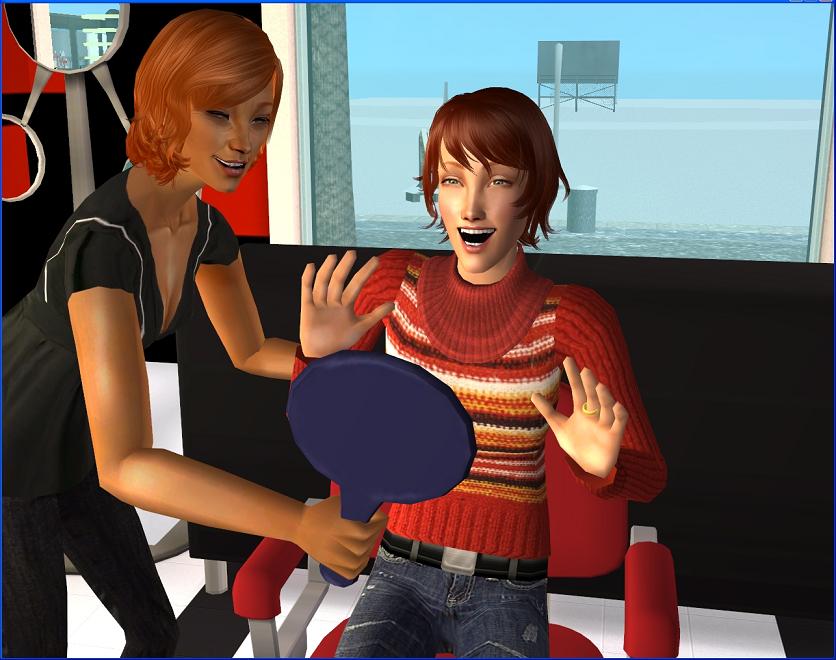 Most of my customers aren't as demanding as she is. We're not quite overrun with clients yet, so it's just me right now. When I build up a larger client base, I'll hire a second stylist.
Extra: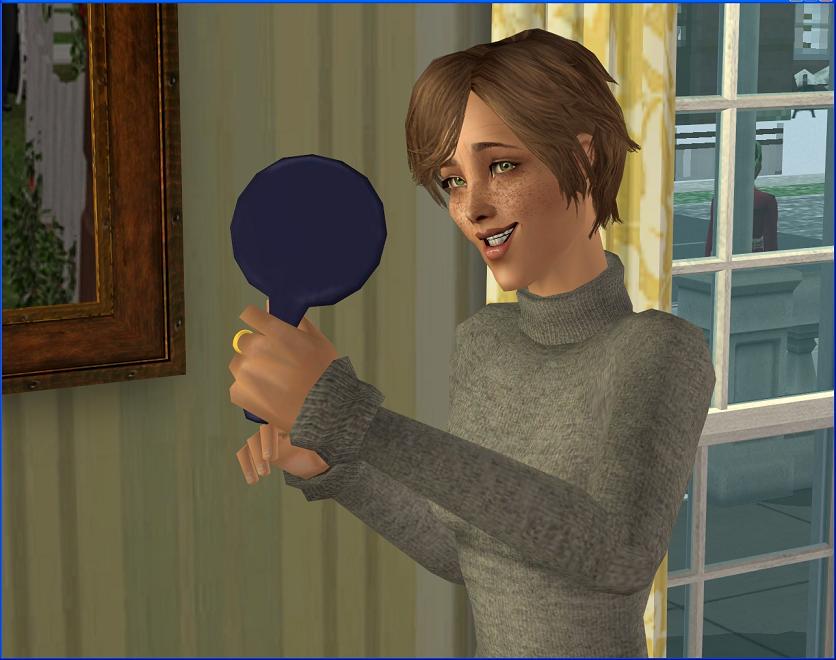 When did Betsy turn into Anna? I know their personalities are identical (being that they are clones and all) but usually, Anna is the primper. Betsy wouldn't stop this round. I think she's just checking she still looks good with the extra wrinkles I gave her!