Presumably anyway. They weren't happy about
Simona
living in sin but have kept mum so far with
Raffaella
. Maybe Simona has paved the way.
I don't know what's up with my Knowledge Sims. None of them have wanted to get married.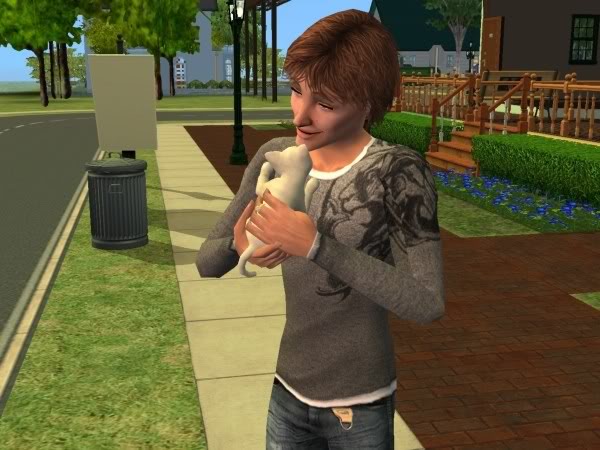 Lukas
and Raffaella have moved into the townhouses across the street from his mother and start their family with a kitten. Raff was desperate for one.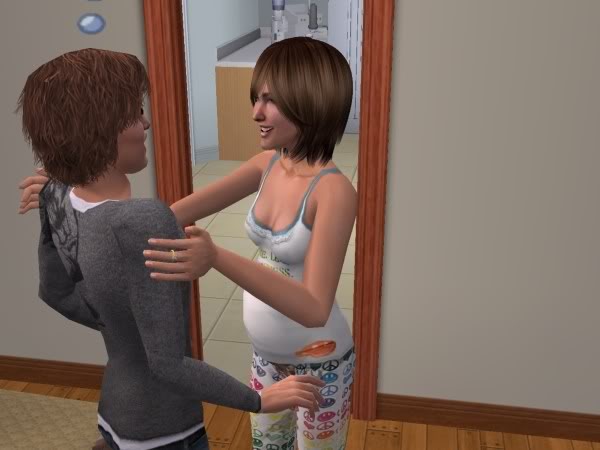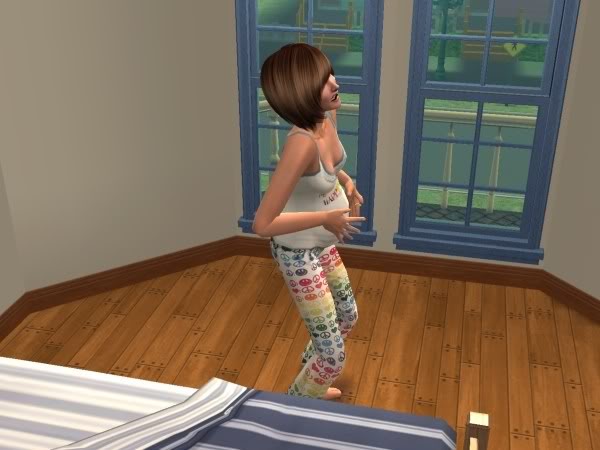 It's not long before they are expanding their family in another way though.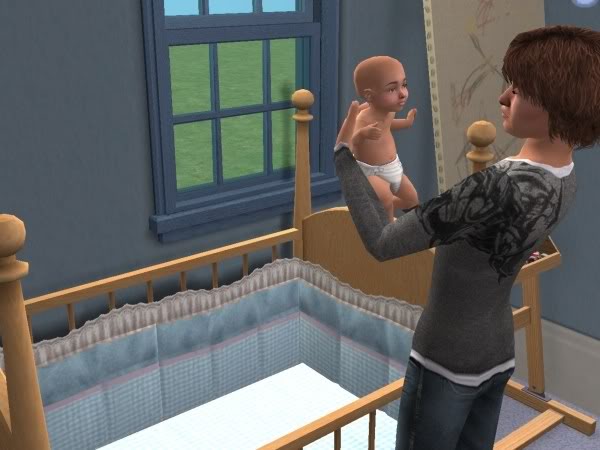 It's a boy! Just one boy, thank goodness. I've had my fill of twins! His name is
Augustin
.