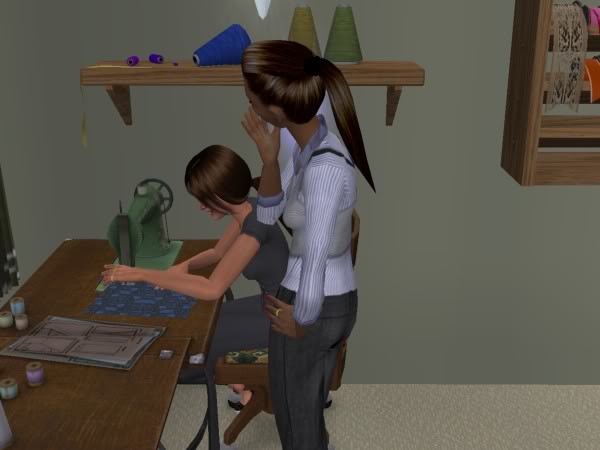 Did I mention how
Emmy
is constantly over at everyone else's houses, completely uninvited? Perhaps that's why
Sacha
has started to stray. Anyway, here she is giving
Justina
her two cents' worth about her sewing skills. Since
Charlton
and
Collette
became toddlers, Justina has made all the family's clothes on her sewing machine (except their outerwear, which is stupidly not an option). She turned the little hallway at the top of the stairs into a sewing room.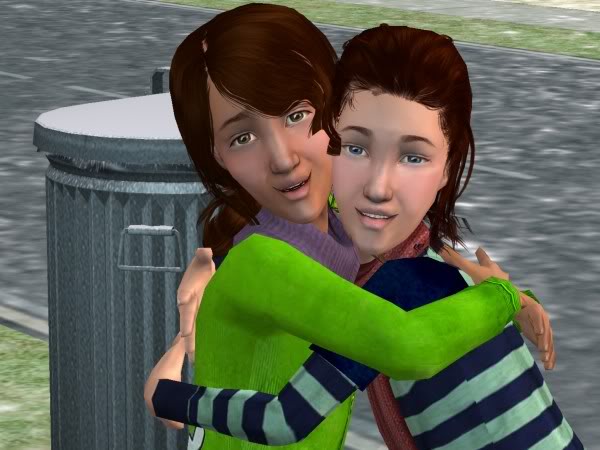 Awww! They're pretty sweet, right? Collette looks like their mother and Charlton looks like their dad.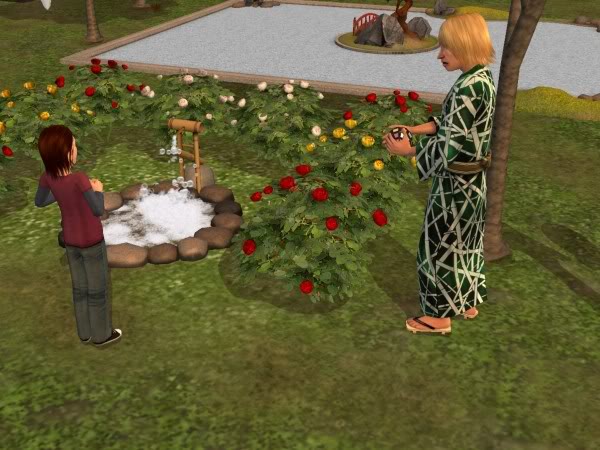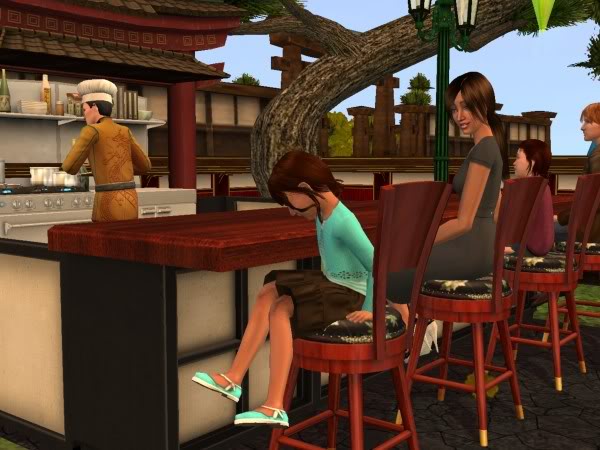 Justina has been wanting to visit the Far East forever but I wanted to wait until Charlton and Collette were old enough to come along. They really enjoyed the trip too.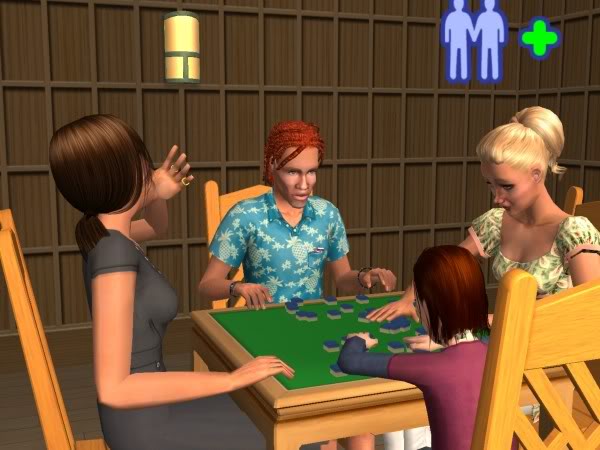 They spent a long time playing Mahjong because Collette and
Cedric
both sucked at it. Especially Cedric. Charlton and Justina went to go and play with some other tourists, because they were sick of winning.
And hey, apparently
Petra
couldn't afford to rent a house on campus but she could afford to holiday in the Far East.