(Nathalie, Petra, Elias, Raffaella, Lukas, Xanthia)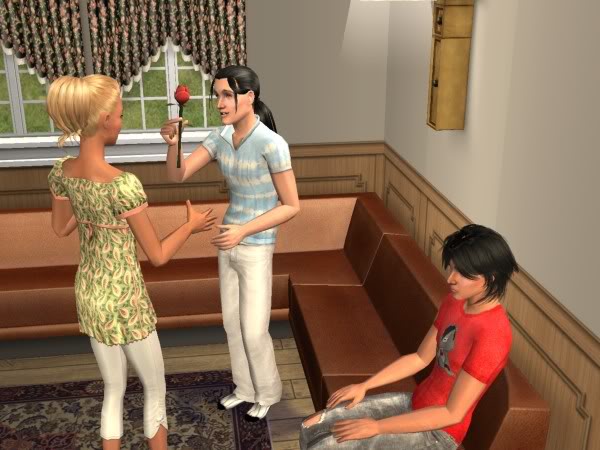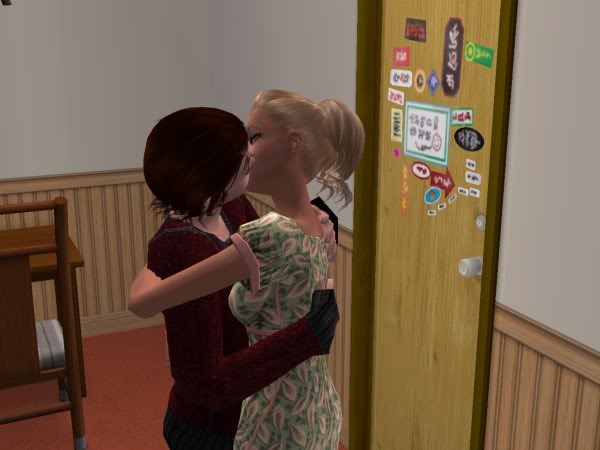 Back at Suffolk University and
Petra
was attempting to finish her last two years but had absolutely zero interest in going to class, doing assignments, term papers or skilling. It was like she just remembered she's a Romance sim. She was all about men this rotation. I'm amazed I was able to get her to graduate at all (my Sims have to have the want to skill and do assignments at college). She would have flunked her final exam but she got the want to do an assignment that morning and that nudged her just enough over the edge to pass. I have never had a worse student!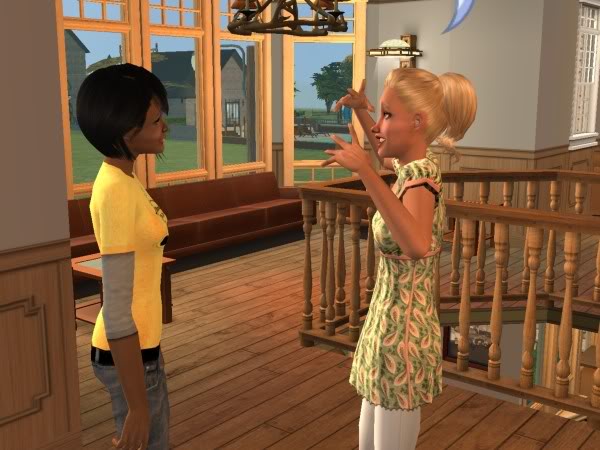 In between boys and almost flunking out, she did find time to befriend
Xanthia
, this rotation's only incoming freshman.
Drusilla
wanted to go to college but got demoted on the day she was due to leave, so she lost her fourth scholarship and no longer qualified. Lucky she didn't have the fear of not going, because that's a 10,000 point aspiration hit, I believe.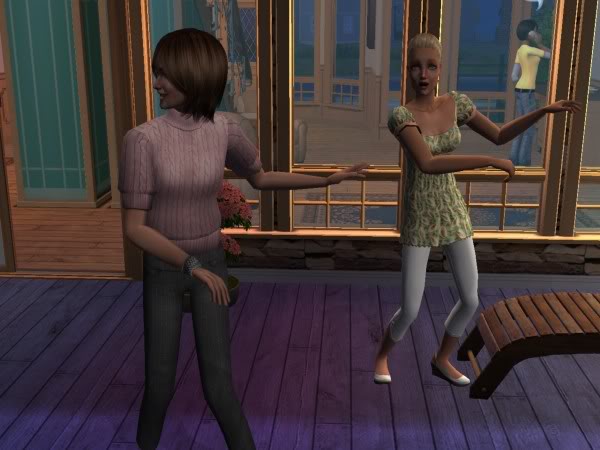 What'd I tell you about the hula? The Morettis really did spread it to everybody. Here
Raffaella
makes sure I'll have no reprieve from it even from dormies.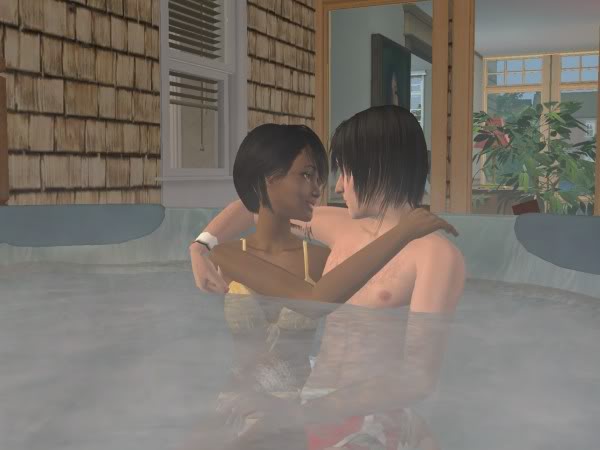 Xanthia seems to be settling in well. She met
Stan
on her first day and they hit it off. She's Family and she was almost in love with him so no wants to get engaged yet.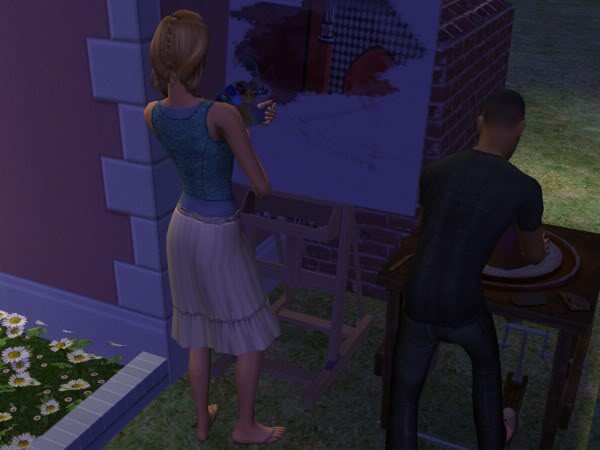 Just a quick one of the resident artists,
Elias
and
Nathalie
(who has gone back to her natural hair colour). Both have Arts and Crafts as their OTH but Elias never had the money to pursue pottery very much as a teen. With all the grant money he got from his grades, he was able to buy a pottery wheel and supplies and now has a gold badge. I'm going to have him open a shop eventually. I hate home businesses, so it'll be a community lot one.