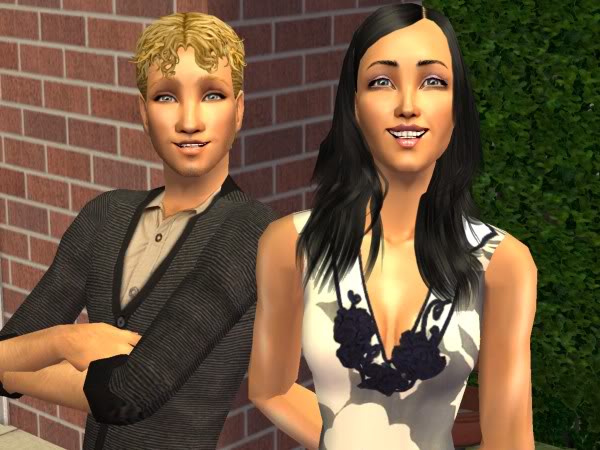 Narrated by
Jace Novak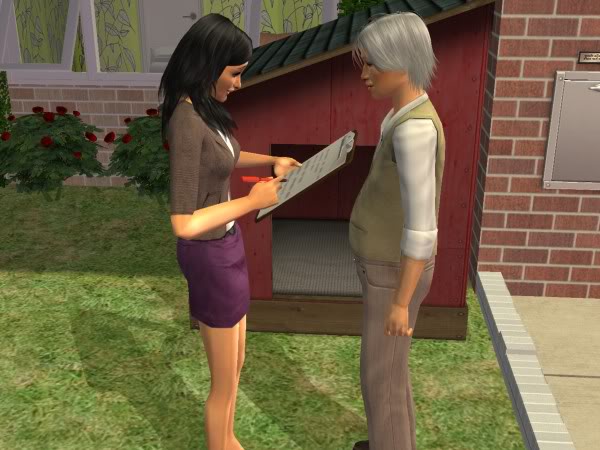 Magdalena
and I really loved our house but we're both keen to start a family, so we have moved a little way away and are now renting. There was no way we'd be able to afford to buy a 2 bedroom house but we can
rent
a 3 bedroom.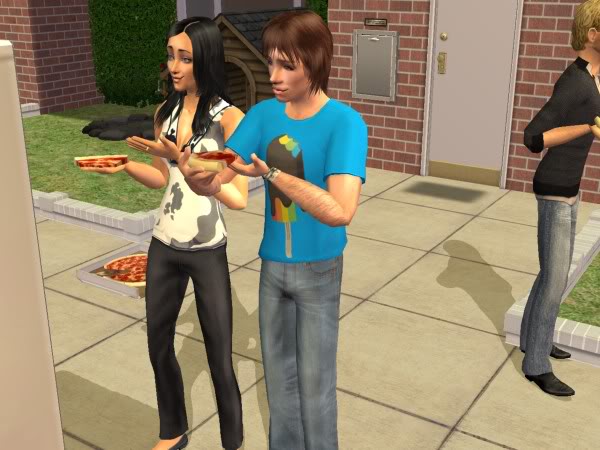 Magdalena fits right in. It turns out her good friend
Tate
lives right next door, with
his fiancée
and
her mother
.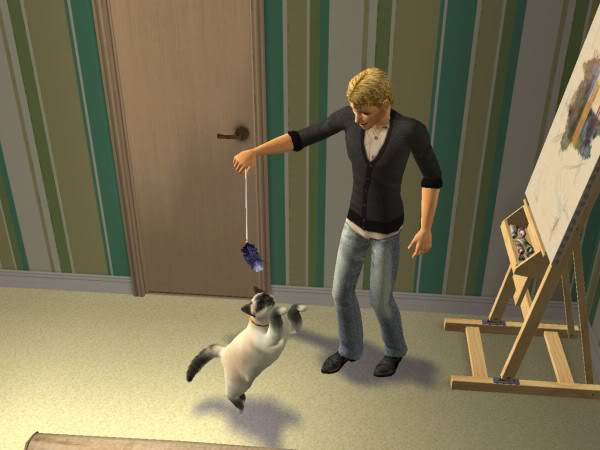 I've been socialising with them a bit but I've kept to myself mostly. I don't have many friends in Sullivan but I'm happy just hanging out with Fable.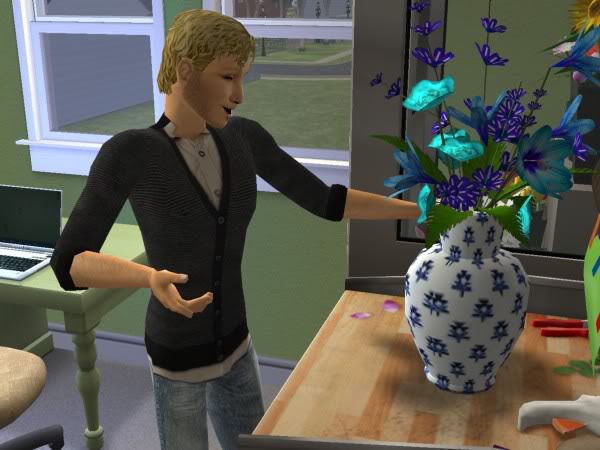 At our new place, I can do my flower arranging inside. Seeing I can work even when it's raining now, I've made a lot of progress. I'm on my way to a gold badge already.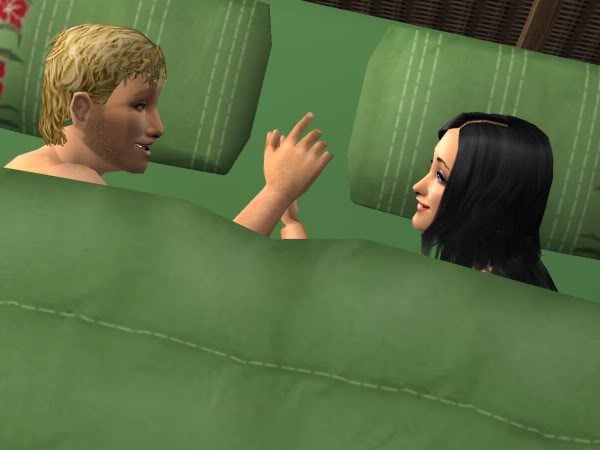 Magdalena and I have also been working on starting that family. She's been going through pregnancy tests like crazy but we finally got a positive!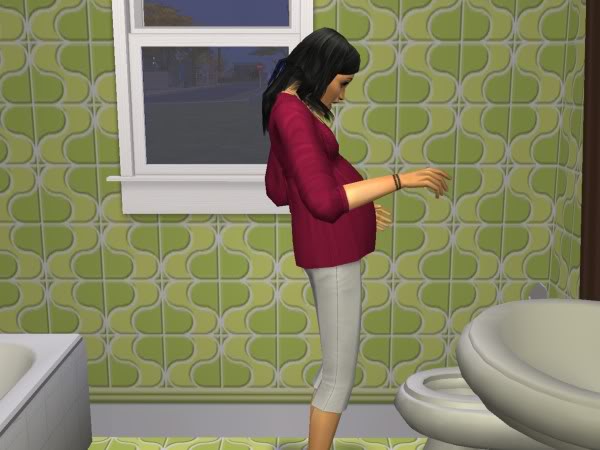 We were understandably excited but we waited until she was showing before we shared our news.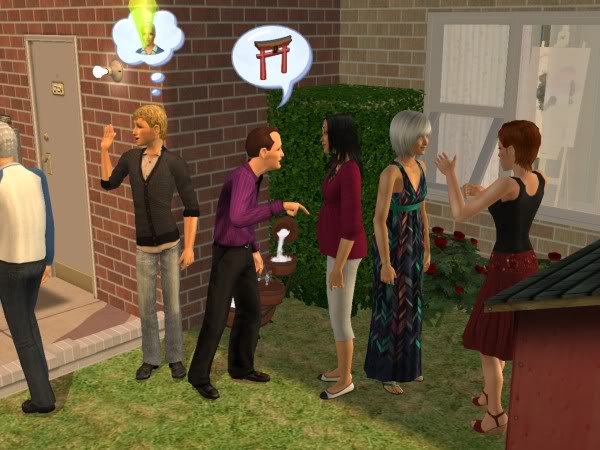 When we did decide to tell people though, we invited
everyone.
Magdalena's
mum
and
dad
, her cousin
Charlton
(who also lives next door) and his wife
Aphrodite
...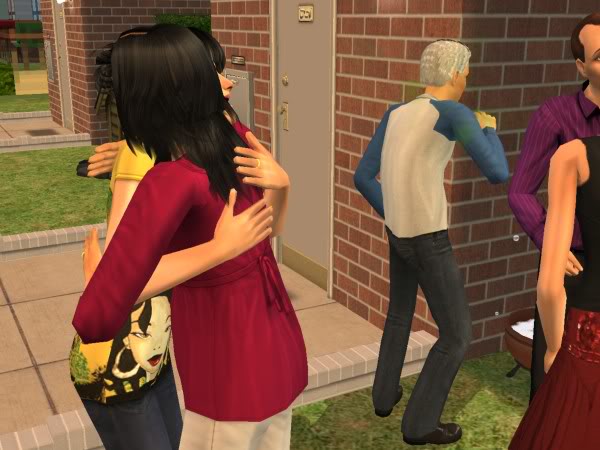 ...and of course, Magdalena's best friend,
Araminta
.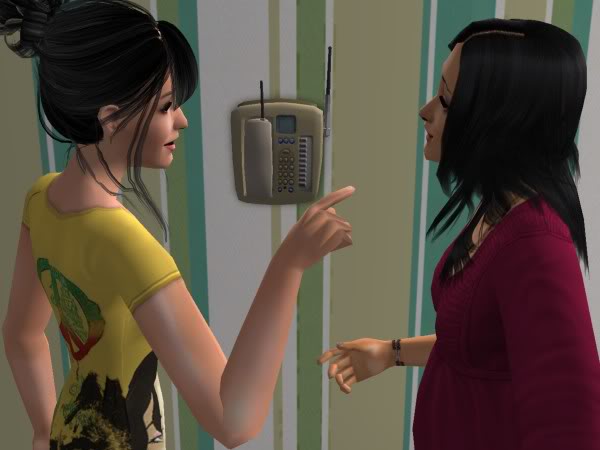 The girls are both really excited that our baby and
Ione
will be only a year apart. They've got designs on either a) lifelong friendship if it's a girl or b) an arranged marriage if it's a boy. I think I'll hope for a girl!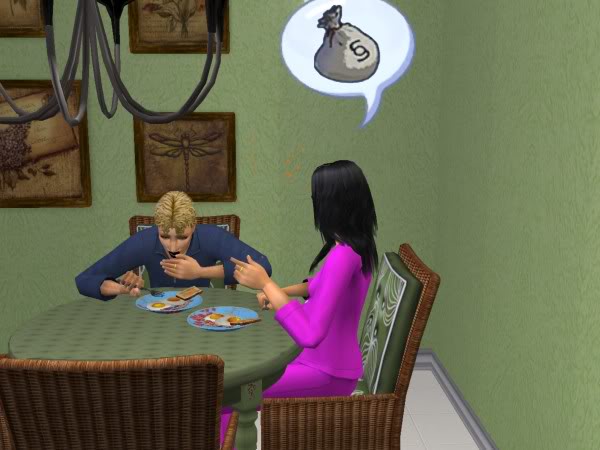 Magdalena's belly keeps growing and so does our bank balance! It was a really great financial decision to start renting. Once I get my gold badge, I really want to open my own store and we just might have the money to do it!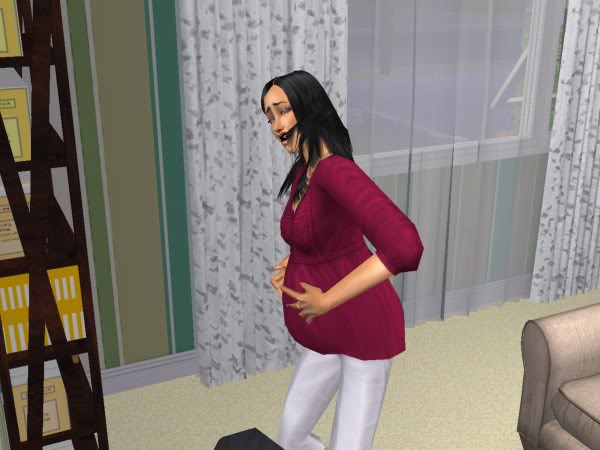 We've got a new baby to worry about now. Magdalena went into labour at about 5 in the morning, just as I was getting up for work.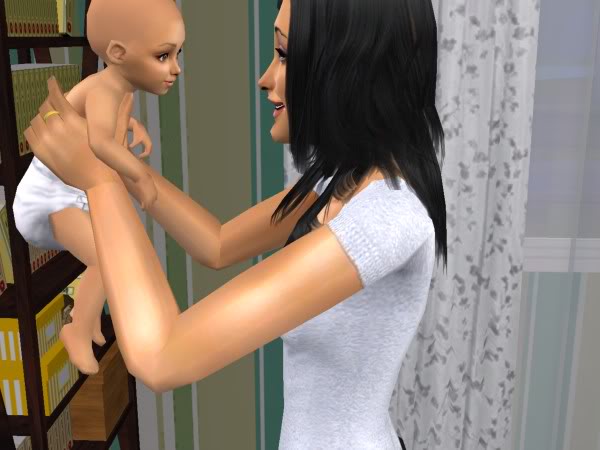 Meet
Rosalia Beatrix
! We're calling her Lia for short.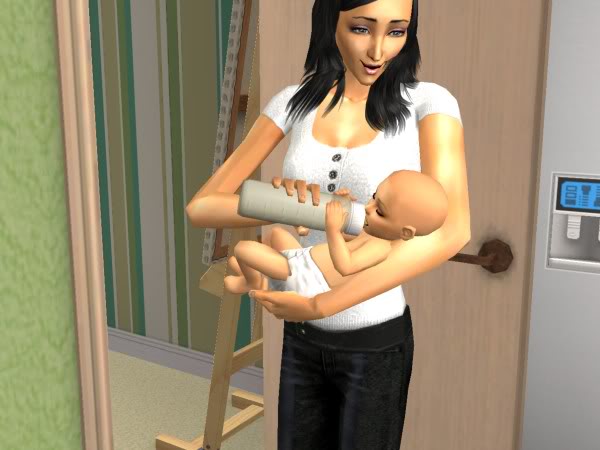 She's got brown eyes, which come from both her grandparents and blonde hair from me.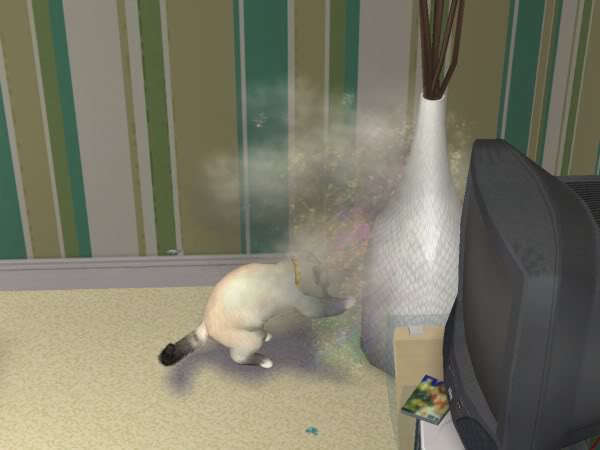 I don't think Fable is coping so well though. He's starting to scratch at the furniture a lot, whereas he usually sticks to his scratching post.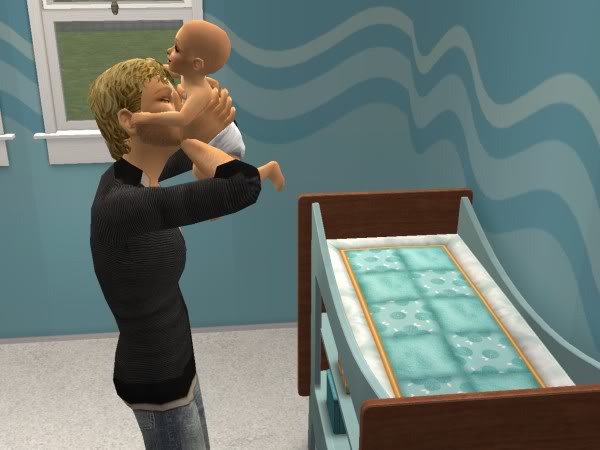 He'll have to get used to Lia though, as we don't really plan on sending her back.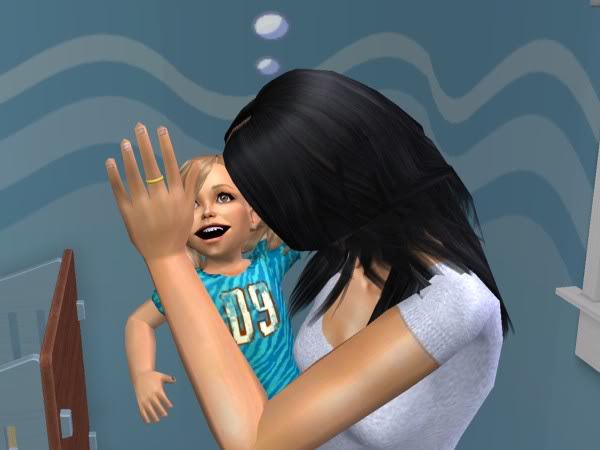 Maybe Lia and Fable can become friends now she's old enough to give him cuddles. We just celebrated Lia's first birthday and she's looking a bit more like her mum now. Those are definitely her mother's eyes and nose!
Notes:
Very strange that Lia ended up with blonde hair. Jace is the only one in her bloodline with blonde hair. I checked it about three times. So what I've put it down to is the throwaway CAS Sim who was Lukas and Justina's father. I very well could have made him with blonde hair (can't remember now, to be honest!) but it's interesting that the gene has lain dormant for so long, especially seeing Justina married a redhead.

I think Lia will grow up much prettier than she is now. Her mouth is too big for her face and her nose is super skinny. It's definitely Magdalena's nose though, so she should turn out nicely.