...with bonus tax rundown, seeing this is such a short birthday post anyway!
Lia
's baby bump is barely there but it is, finally, there and she and husband
Gordon
couldn't be more excited!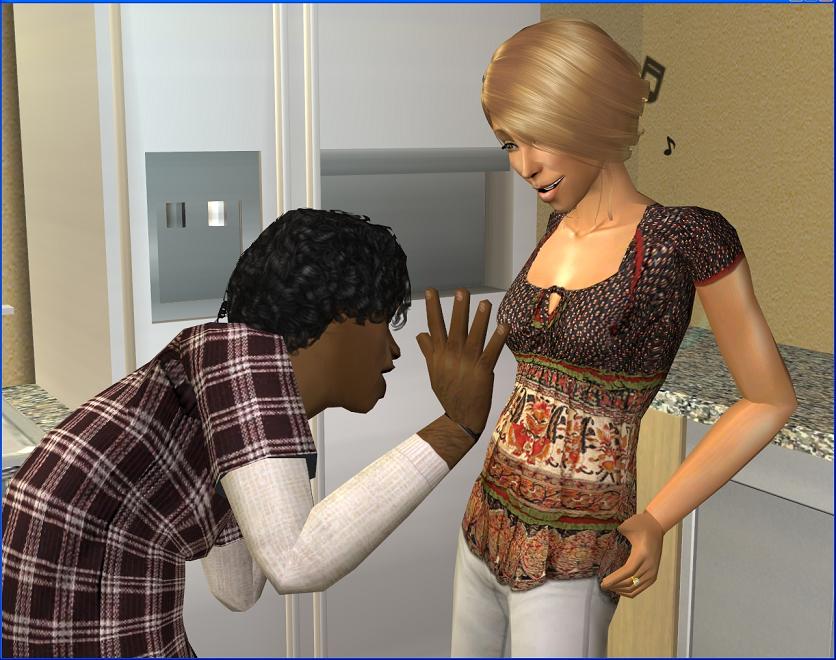 Can you believe there are
two
babies in that tiny belly? The Notts are expecting twins! The babies are due in Autumn 2024.
Gordon and Lia's wedding was just in time for tax season in Sullivan, meaning they could claim a $1500 deduction for filing jointly. It's a shame the babies aren't born yet - the $3000 dependent deduction would have really come in handy for this young family.
A little run-down..
The richest list hasn't changed since
the last time
we did taxes...
Benton 1
- total worth of $1,216,000 (paid $134,000 in taxes)
Royce-Nihill 1
- total worth of $867,000 (paid $96,000)
Draper 1
- total worth of $752,000 (paid $74,000)
but the poorest list has...
Kirby 2
- total worth of $900 (paid $100)
Kirby-Romilly 1
- total worth of $11,100 (paid $900)
Nott 1
- total worth of $22,500 (paid $2500)
Governor Gottlieb
collected $669,000 in taxes this spring.
Notes:
Man, I spent way too much time on pictures for a pregnancy update but Lia's so adorable and I couldn't help it! I seriously took about 25 pictures and from just about every angle I could think of. It was so hard to pick which ones to use as well.
The twins benefit strikes again! Gordon and Lia both have it, so the twins were not completely unexpected.

Finally, Henry and Araminta Romilly make it off the poorest list, as did Caleb and Cara Moretti. Those poor Sims have been on the list consistently since I started keeping records. Things are tight for Claudia and Finn and Victoria now but I haven't played them yet, so they haven't earned any wages so I'm expecting that will improve. I'm hoping Lia and Gordon's financial situation improves a tad. Their unit has 3 bedrooms but I really don't fancy trying to keep a family of four plus a dog there for too long, so I'm hoping they can find somewhere else to live soon.

I'm pretty happy with how my richer Sims' funds are dwindling, LOL. My top 3 really have

way

too much money! I like knowing that the money is all being put back into the hood too. I really needed that money back too. The treasury was empty because when I was trying to fix Sullivan, I accidentally loaded the hood without my hacks in and everyone lost their bank accounts!