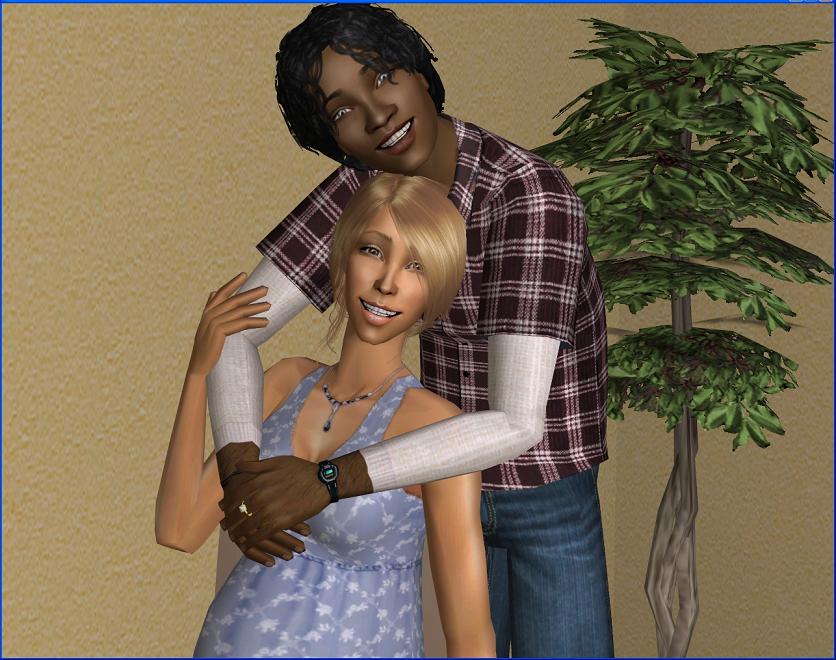 Narrated by Lia Nott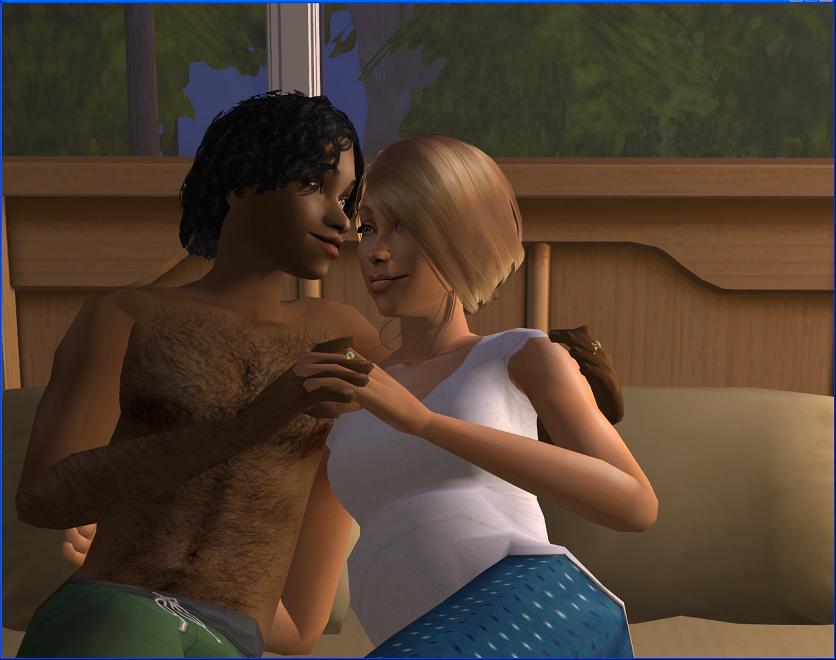 I was absolutely desperate to get married but I have to confess that I didn't have much of an idea what to expect after the wedding. I mean, I spoke to Ione and to Mum about what it was like for them but that didn't give me much of a clue. Gordon and I didn't live together before marriage, so we sort of went into this blind!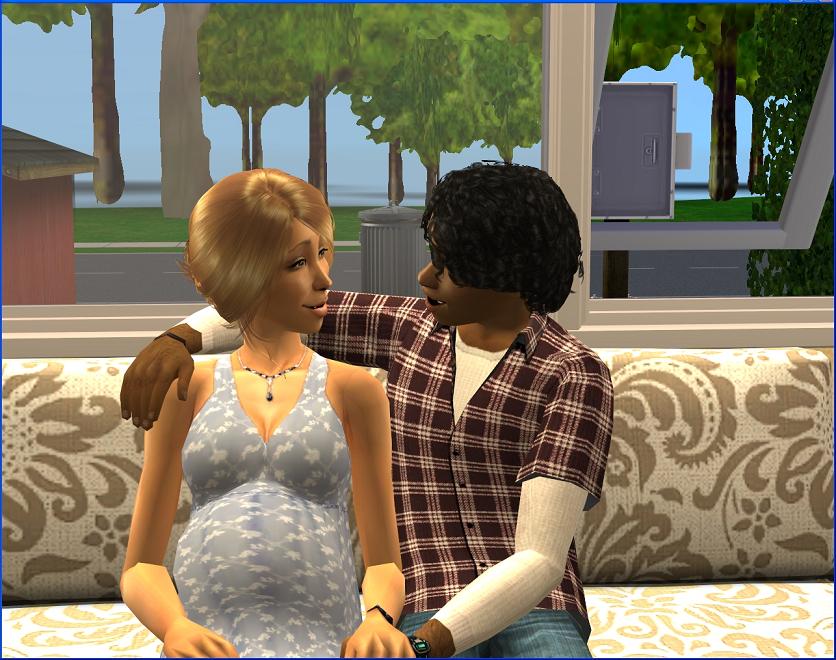 It's working out really well though. I love having a partner who I know will always stand by me, and I like knowing that I'm that person for Gordon too.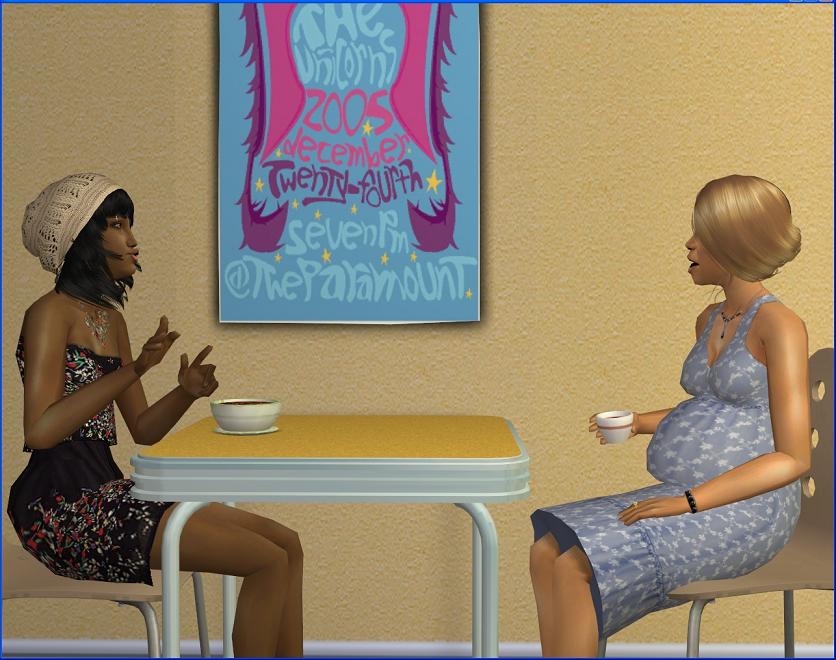 Shortly before I got married and Gordon moved in, Olivia moved out with her boyfriend Steve. She was excited for me when I got engaged but I know she was sad that our time as roomies was over too. But we've hardly even had a chance to miss each other. We've both been busy setting up house and Olivia and Steve live in the townhouses right next door anyway.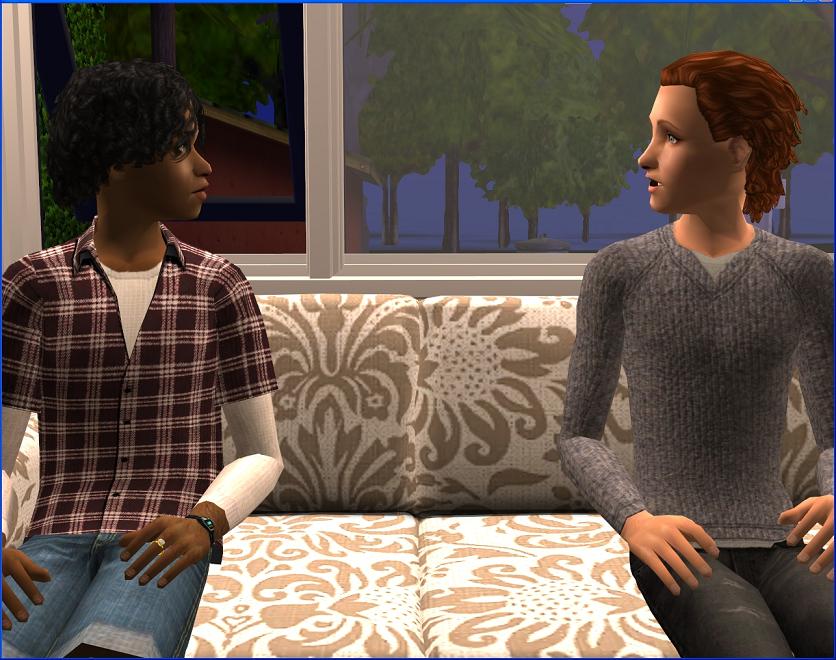 Steve was one of Gordon's groomsmen at our wedding and a very good friend of his. He and Gordon work together and he's over almost as much as Olivia is.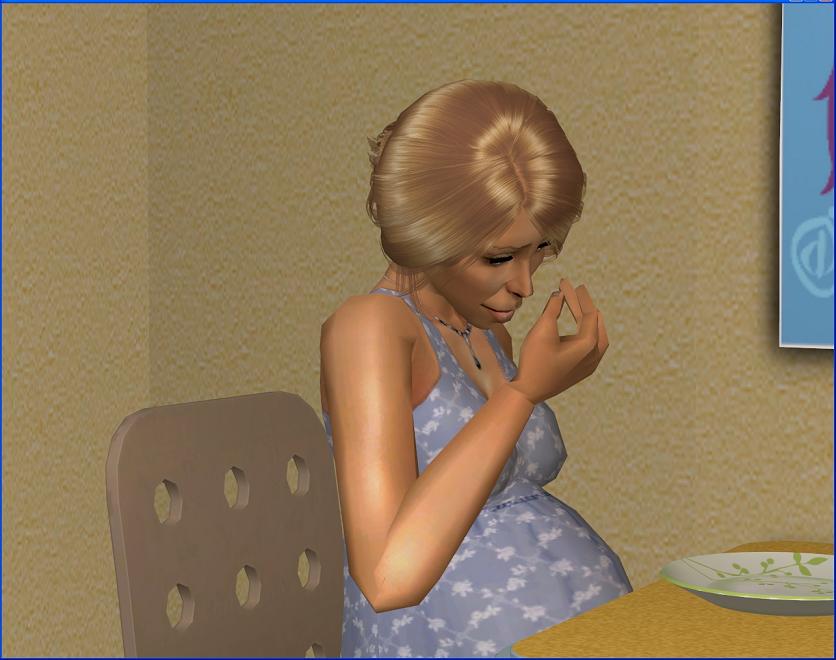 Getting pregnant on our honeymoon has made things a little difficult, even though it was also very welcome. Everyone told me I could expect to be extra tired while pregnant but I never expected to be almost falling asleep in my plate.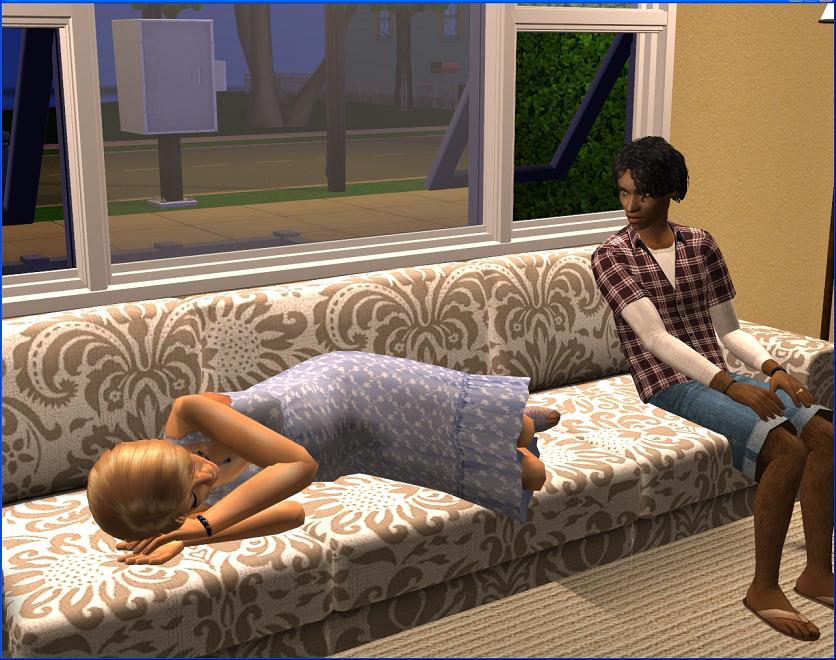 I don't think Gordon is quite used to seeing me sleeping so early. I'm carrying around two extra people so it makes perfect sense to me that I'd be a little sleepy but I guess it never occurred to him. I'm not usually the napping type.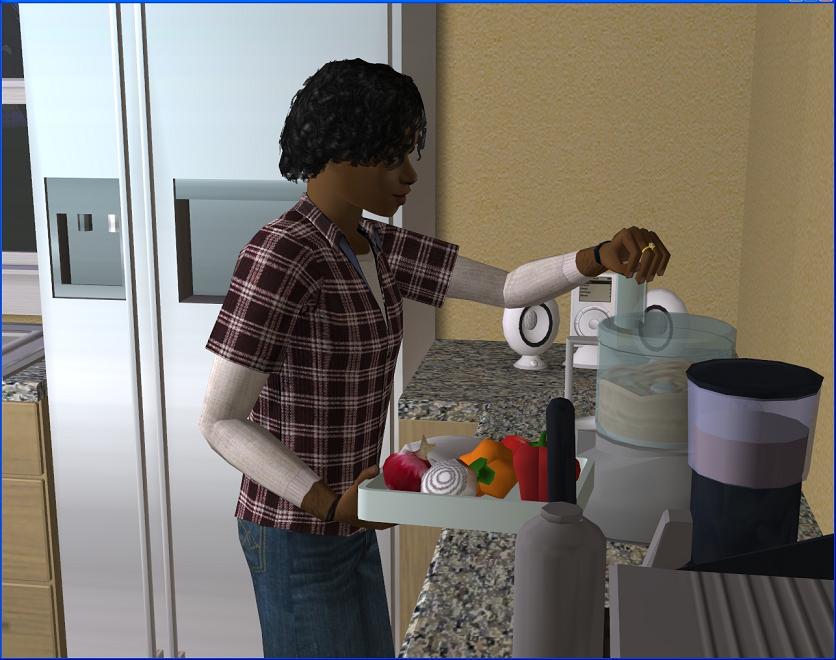 Thank goodness Gordon has learnt to fend for himself! When he was living with his room mates, I was cooking for him half the time and I don't know what he did when I wasn't there because he had no clue in the kitchen. But he's got a lot better, which takes some pressure off me.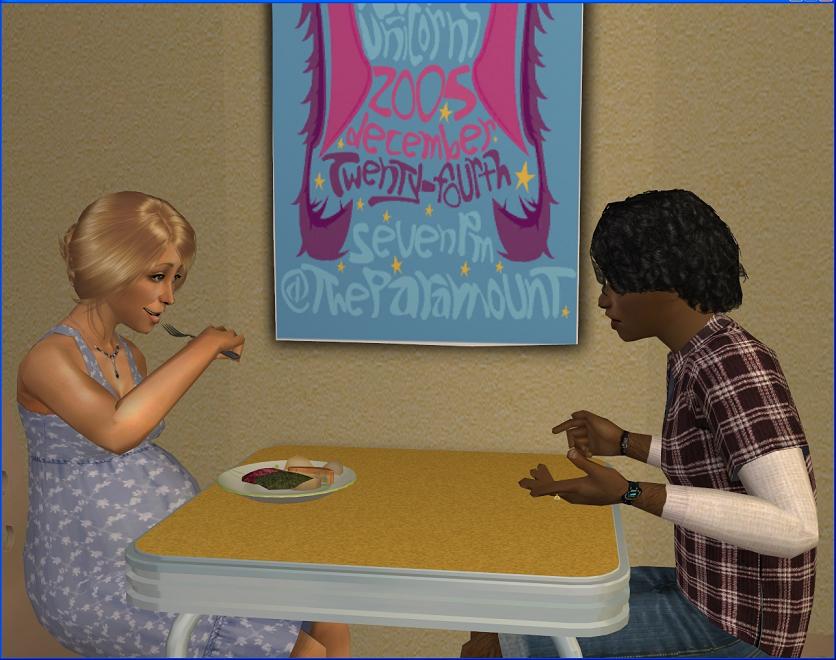 As well as being really tired, I'm also really hungry, so it's nice to have someone to cook
for
me for a change!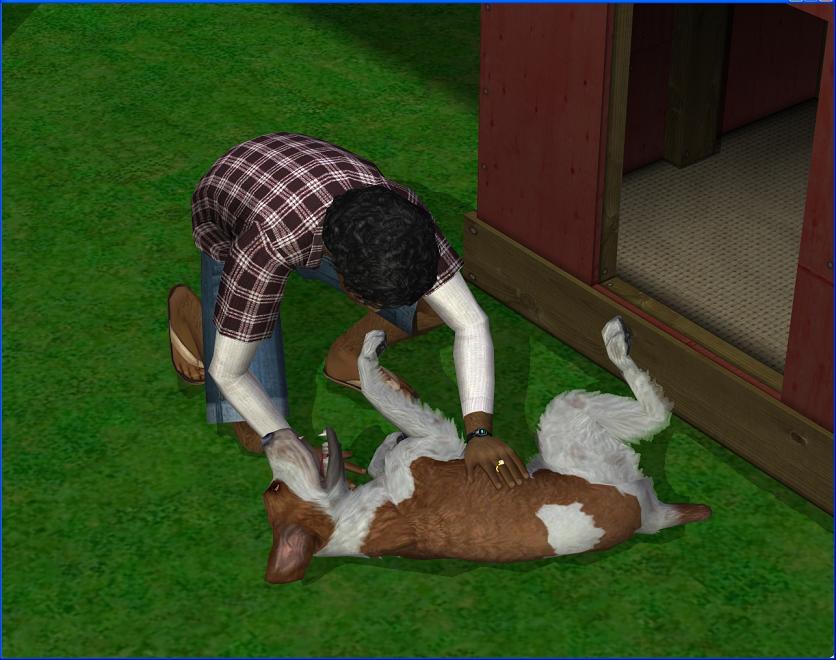 Gordon is talking about wanting to get a girl dog and have Paddy breed with her.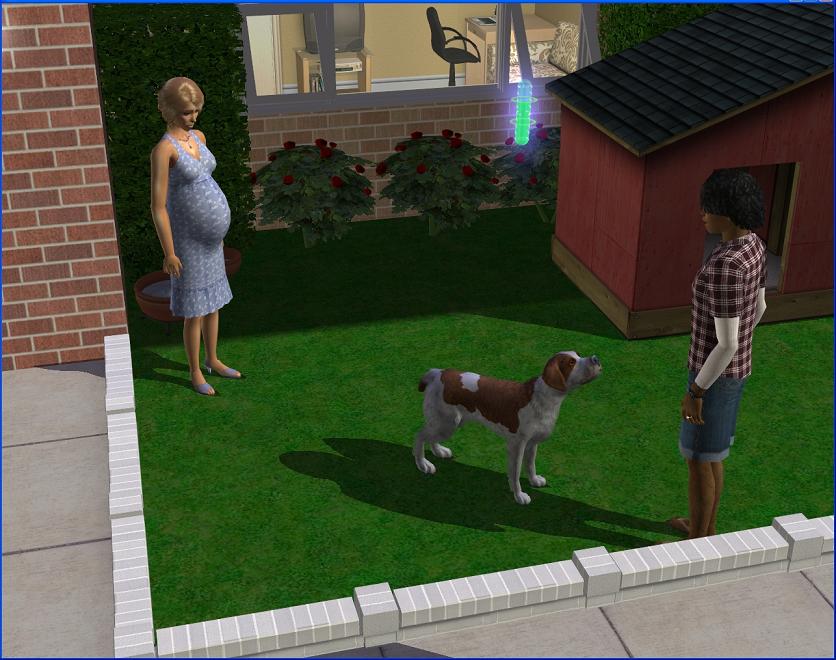 Uh, not in this unit he's not! This is our entire yard right here and the unit is going to be crowded enough with us, Paddy and the twins when they arrive!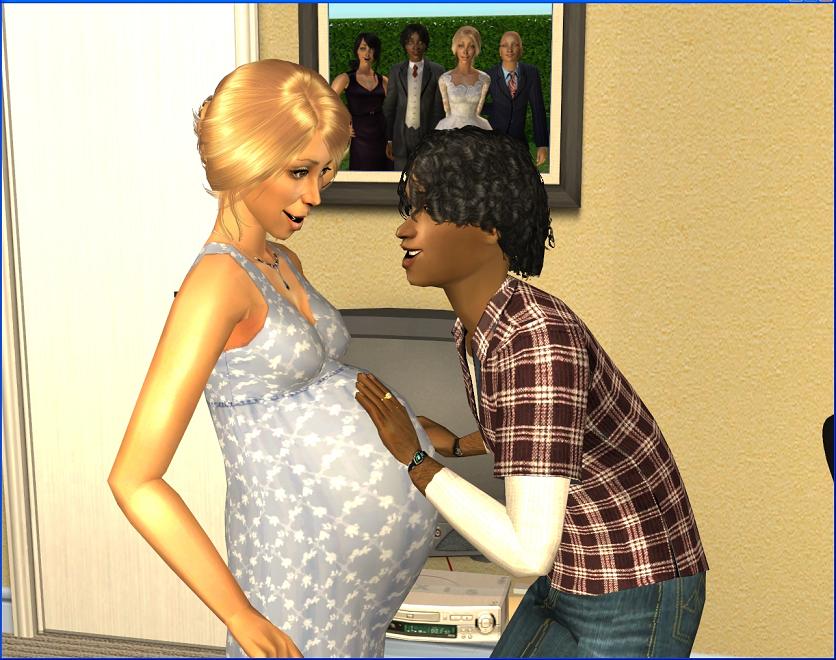 Our babies are due to arrive any day now and it still doesn't feel real! We were both so excited when we found out I was pregnant after our honeymoon and to then find out we were having twins...it was unbelievable!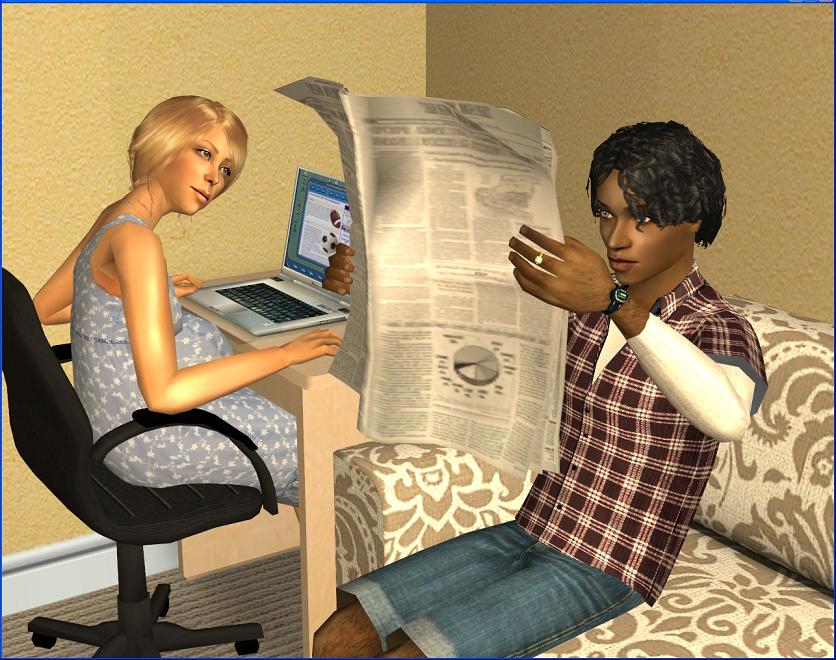 Eventually, we're going to have to move. We've scanned the real estate listings week after week though and our finances might shut us out of the market for a couple of years yet.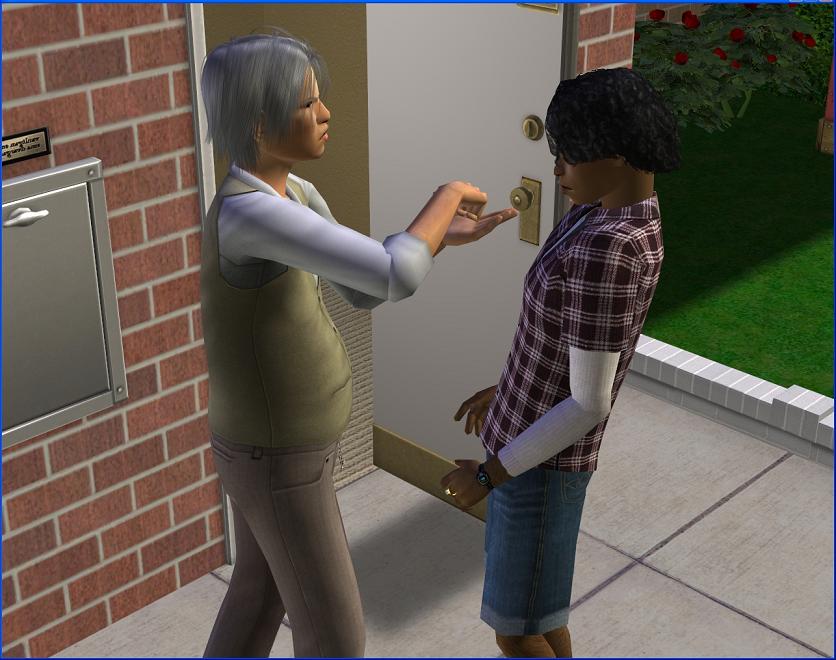 So we'll have to stay put for a while. Already we have trouble paying the rent some weeks so I don't think we're ready for a mortgage yet.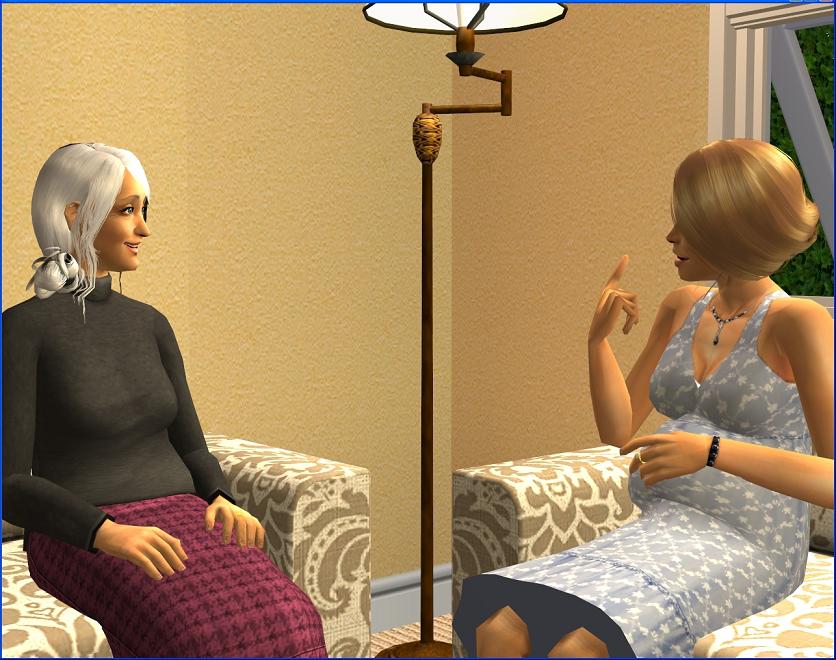 The idea of raising a family in this tiny unit made me feel a little bit panicky at first, until Mum reminded me that she and Dad managed with me and
Maia
,
in the very same building we're living in now
. That made me feel a little better.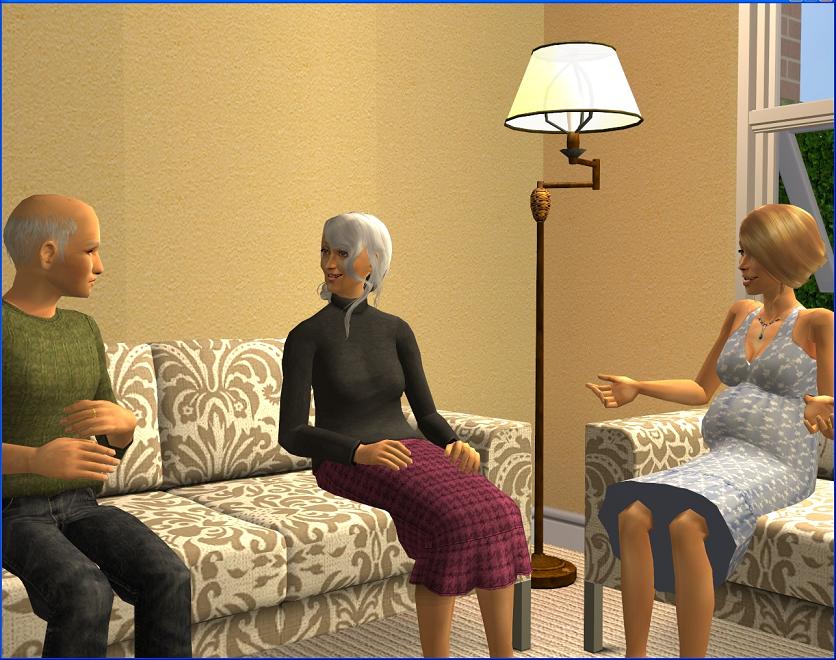 I'm very close with both my parents so they come over to visit all the time. At the very least, they're here a couple of times a week.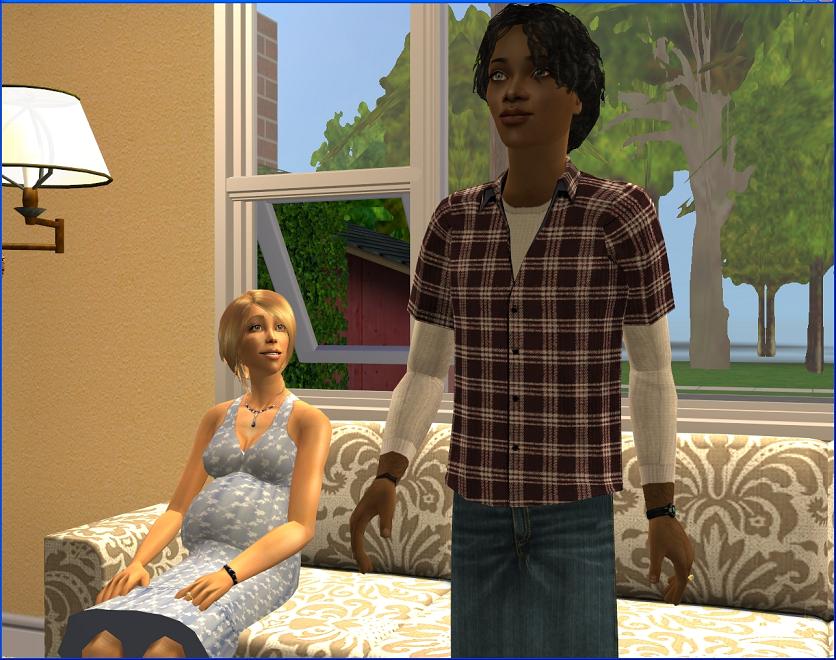 Gordon is still a bit wary of my dad. Dad doesn't really do anything to dissuade Gordon of the notion that he's completely terrifying, so it's understandable. He's relieved Dad usually comes on the weekend, when he has to go to work at 11am anyway.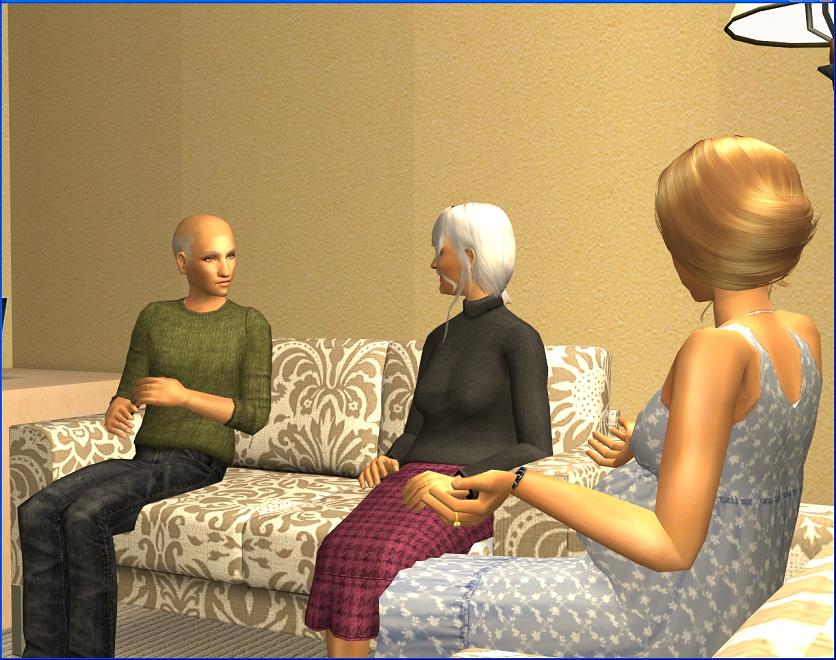 I think Dad's sort of pleased that Gordon is nervous around him.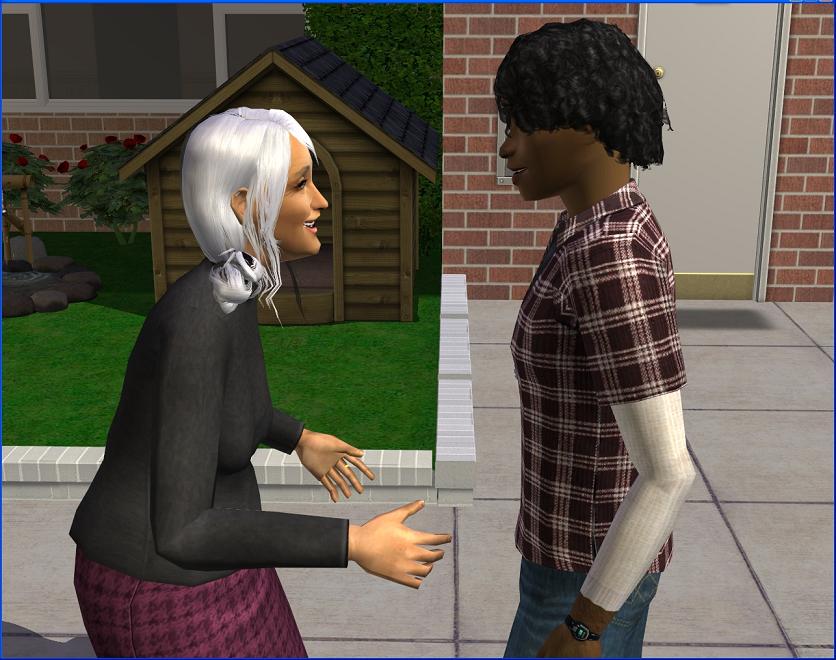 Mum really gets along wonderfully with Gordon though. Once I forgave him, that was good enough for her.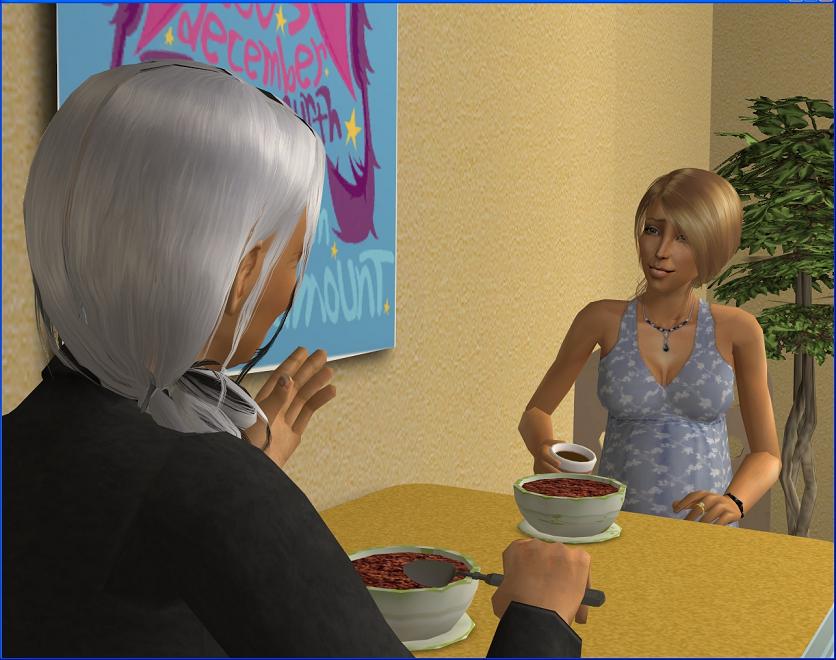 I actually spoke to Mum about Dad, to see if she can get him to lay off a bit. Gordon and I are married now and
that whole thing with Jaime
was 8 years ago. I've moved on but seeing Dad glaring at Gordon just brings up bad memories. I spent years thinking about that and I'm done with it now.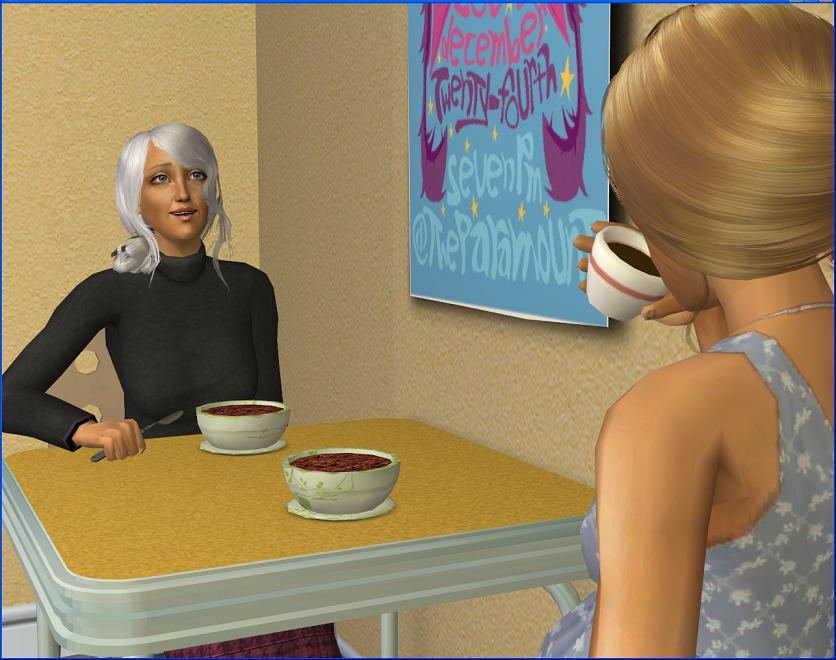 Mum said she'll talk to him but she didn't look too confident that he'd ease off. She thinks Dad might soften a bit when the babies come.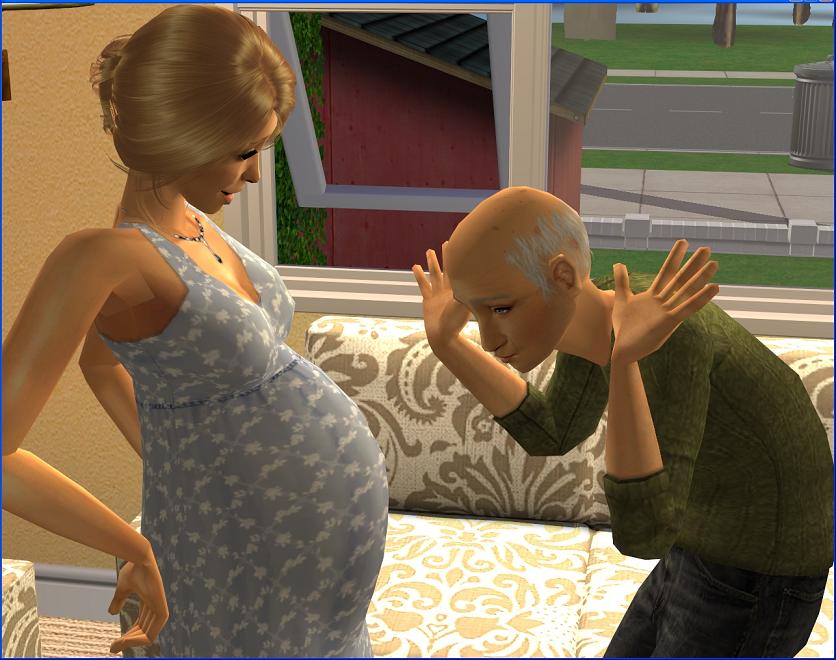 I hope she's right. Dad is so excited about becoming a grandfather. He wants the twins to know his voice, so he's always talking to them through my belly.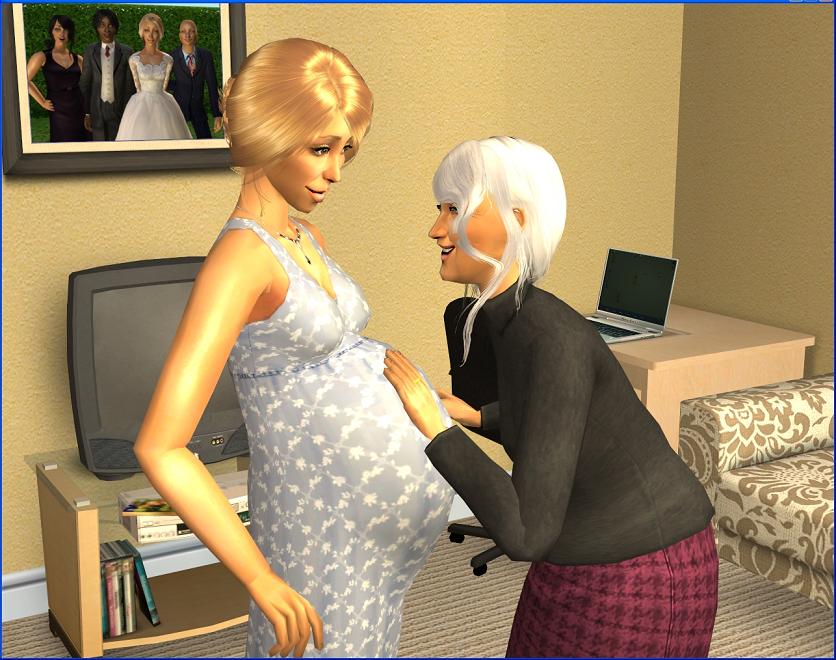 My belly is pretty popular lately. Everyone wants to rub it and feel the babies kicking. I don't mind it when it's my parents, or Gordon, or other people I'm close to.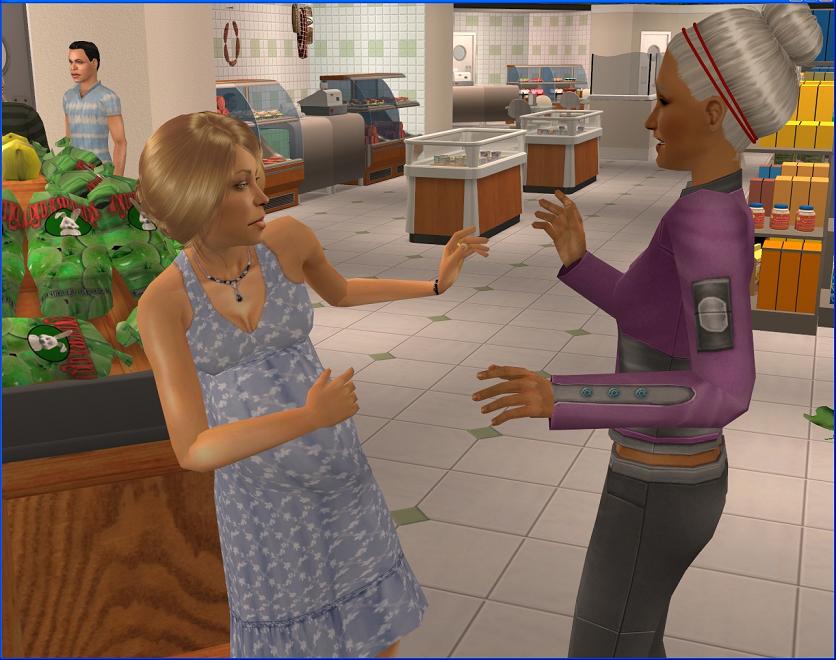 I draw the line at random old ladies in the supermarket though. I was just picking out some fruit when all of a sudden, I felt this hand on my stomach!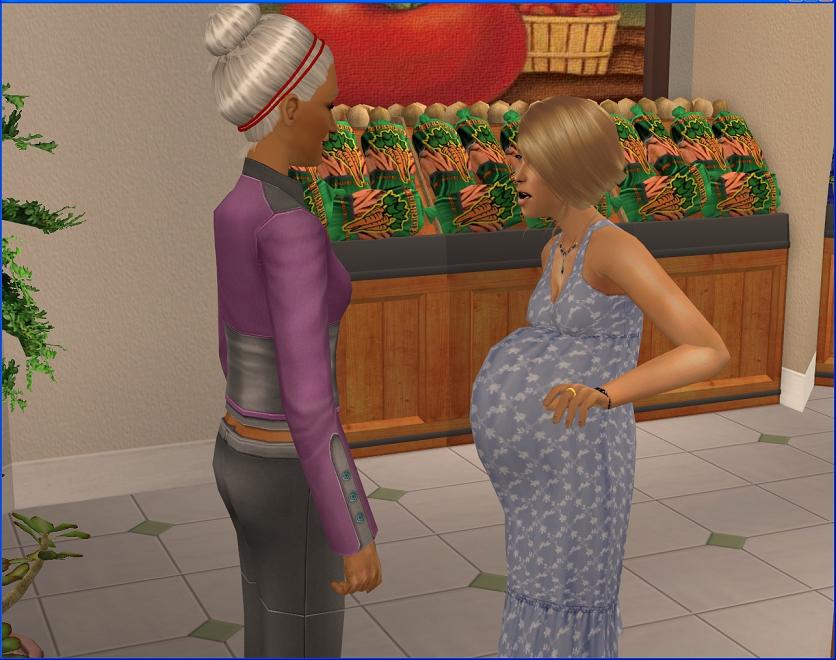 I went a bit Mama Bear on her, I think!
We figure that once the babies come, there won't be much time for dates, or for anything, really, so we've been making an effort to get out of the house lately.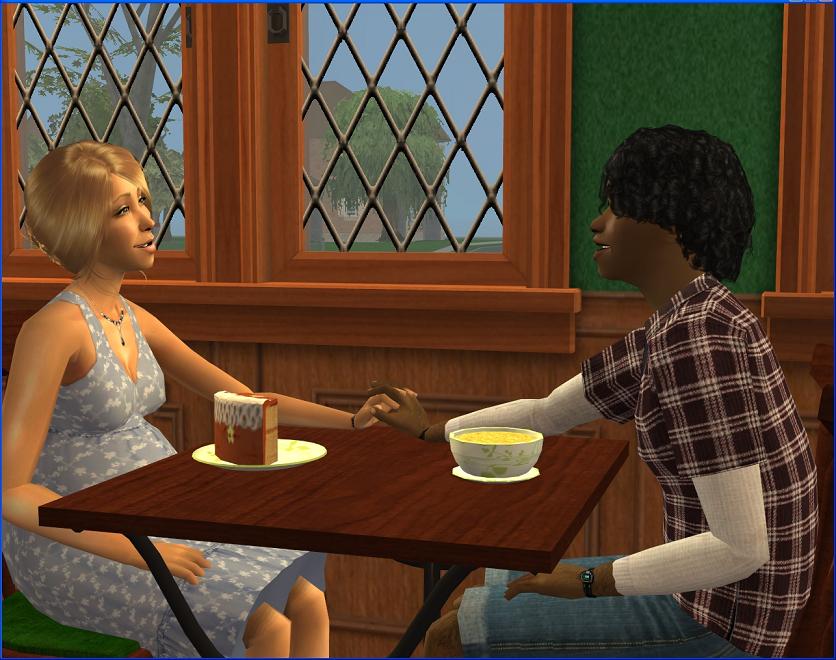 We just want to enjoy a bit of quiet time together before the inevitable chaos starts.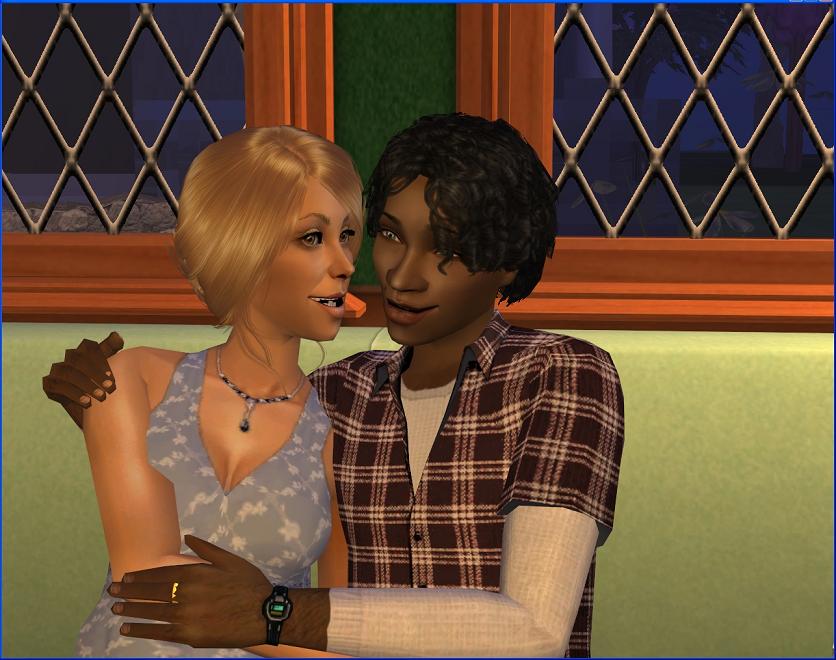 Last time we went out, we had lunch and ended up staying at the Blue Lion until what is pretty late for me now; 8pm! I'm usually dead tired by then!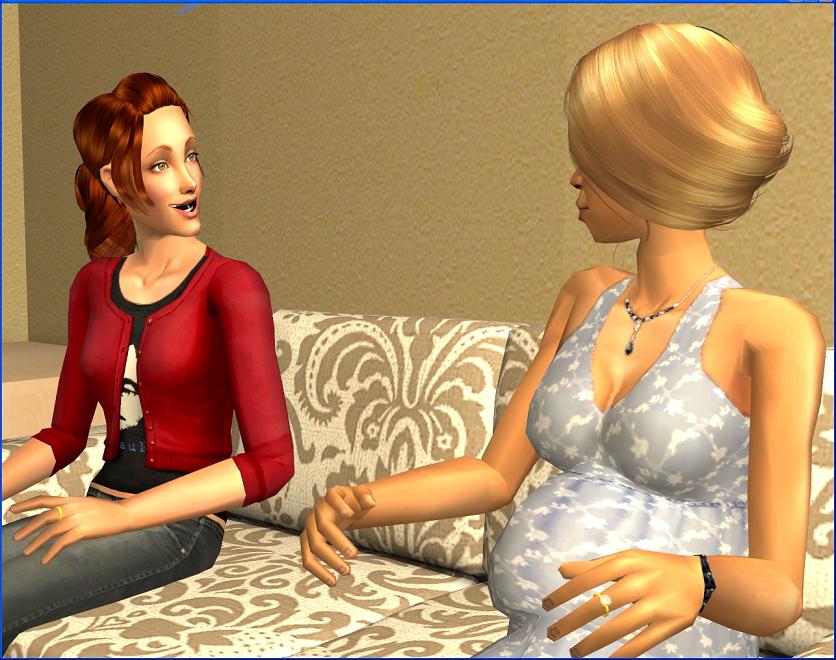 I'm on maternity leave already so I'm alone at home during the day. But a couple of times a week, Ione comes around to visit, which is awesome.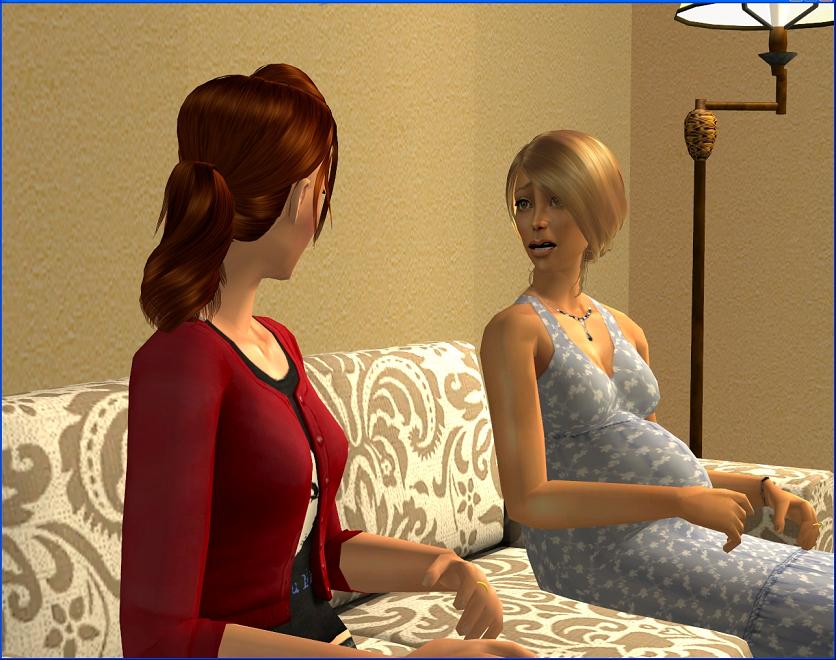 She's my best friend and it's always great to catch up with her, but hearing her labour stories is starting to terrify me, now that the time is drawing so close for me!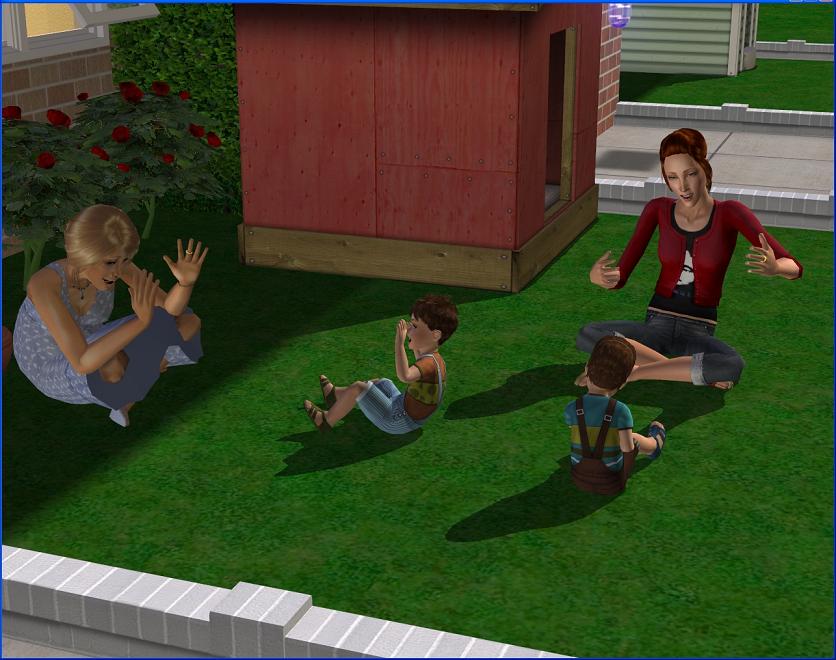 Ione says it's all worth it though; she loves those boys more than anything! I can't wait until Gordon and I are holding our own babies in our arms!
Extras: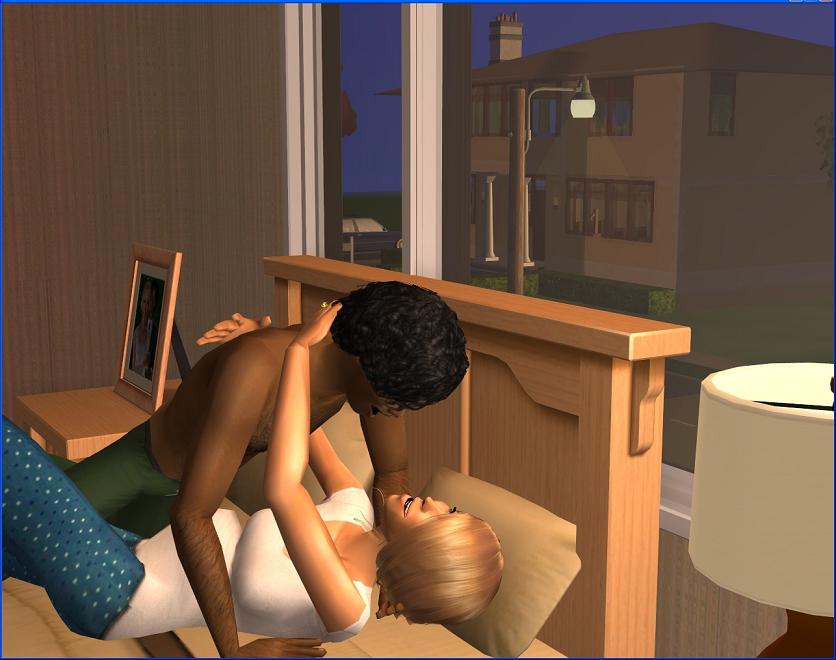 Do you recognise that house that Lia and Gordon can see from their bedroom window? Probably not but Lia's parents live there! I imagine that might be kind of a mood killer for Gordon but that sort of thing doesn't bother Sims, I guess, because these two are all over each other!
And just some general Lia; the main reason I scheduled this update for now was so I could fill it with Lia-is-such-a-cute-pregnant-Sim spam, so here's some more!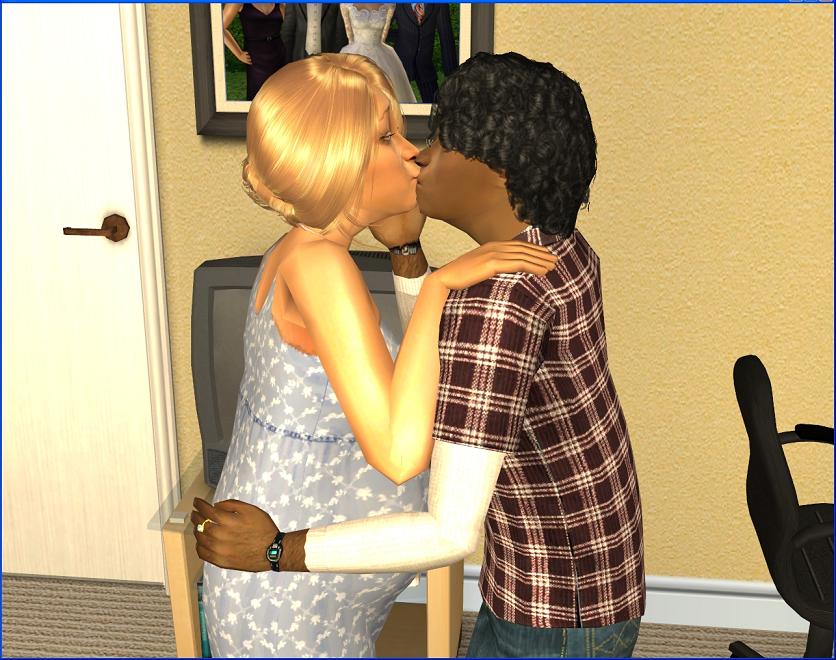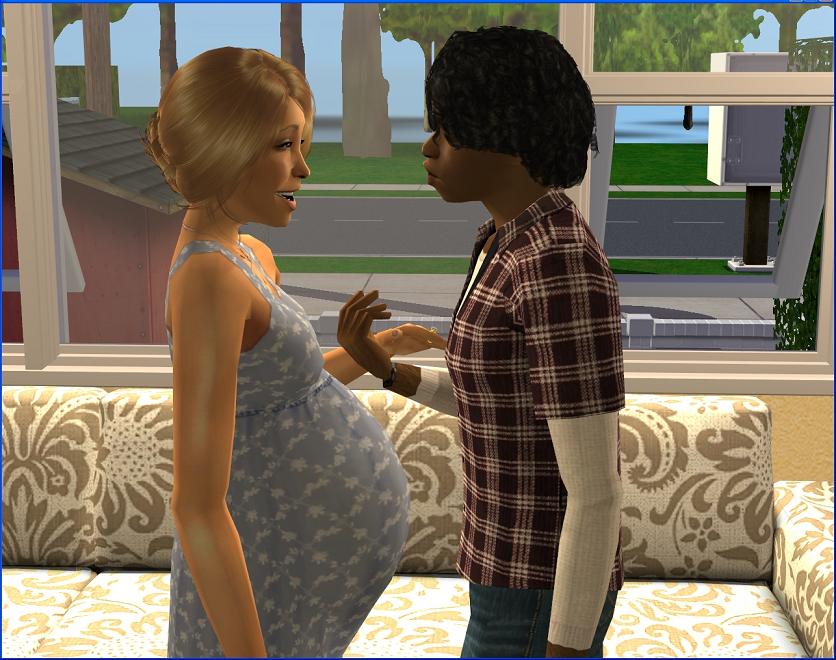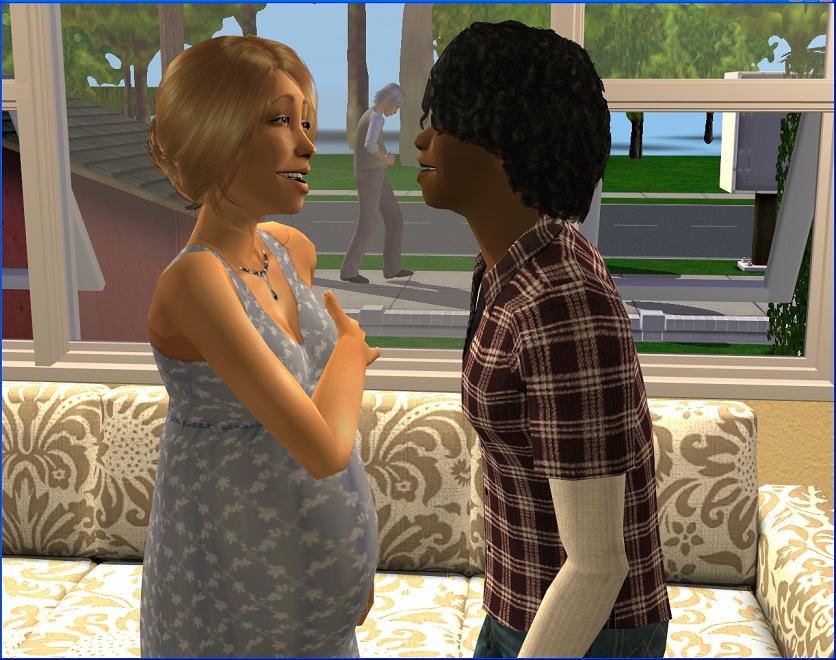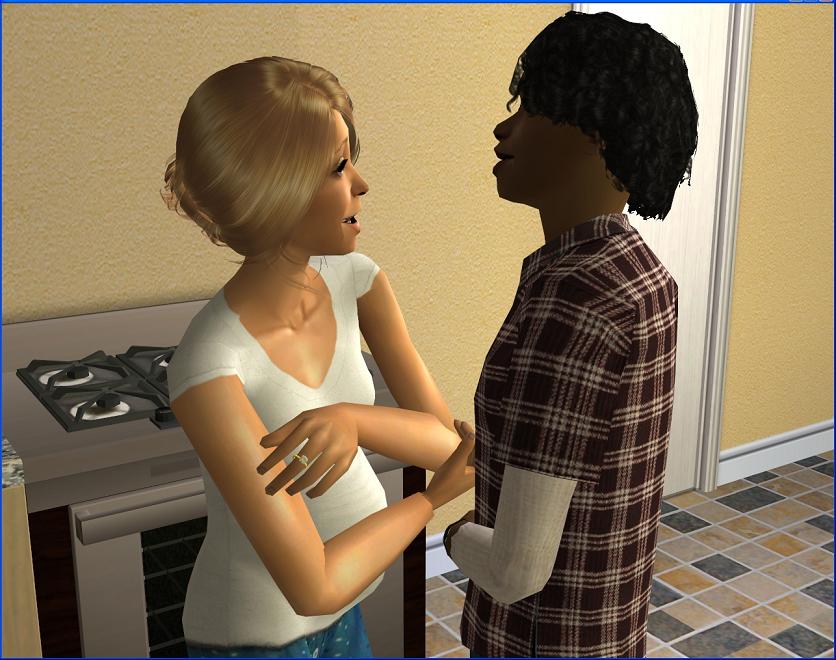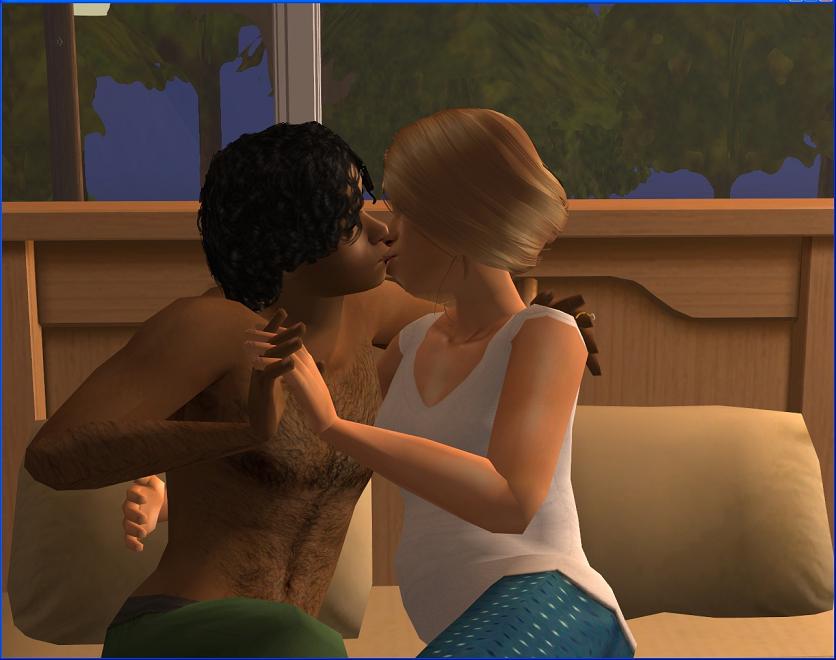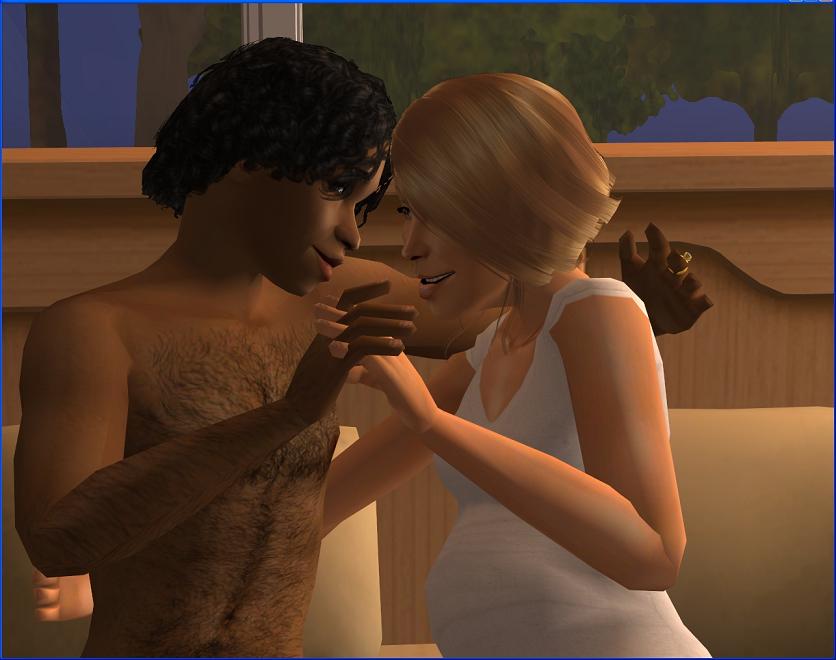 Awww! These two are so adorable!
Notes:
Title is from

Everything Hits at Once

by Spoon.

I tried

forever

to use that pose in the first pic on Finn and Victoria once and I couldn't get Finn to look up for the life of me. I try it on Gordon and Lia and he looks up as soon as I direct him to and Lia does it without me even telling her to. So much of this posing thing is luck sometimes! At least I know this pose

does

actually work now.

Lia in the supermarket was inspired by a friend of mine. I don't know if this is common for pregnant women but she had complete strangers rubbing her belly constantly, without even asking first. I was so appalled when she told me! The very idea of it made me want to go into hibernation, should I ever become pregnant!

Steve comes home with Gordon

every single day

. I have 5 other Sims working in journalism but the only one Gordon ever brings home is Steve. So he really is over all the time. I'll be panning around the unit (which doesn't take long, as it really is tiny) and think "Oh, you,

again

?"

Autumn 2024 birthdays tomorrow and you know what that means; the Nott twins will be making their debut! Lia's already given birth in game but the post won't go up until tomorrow. :)