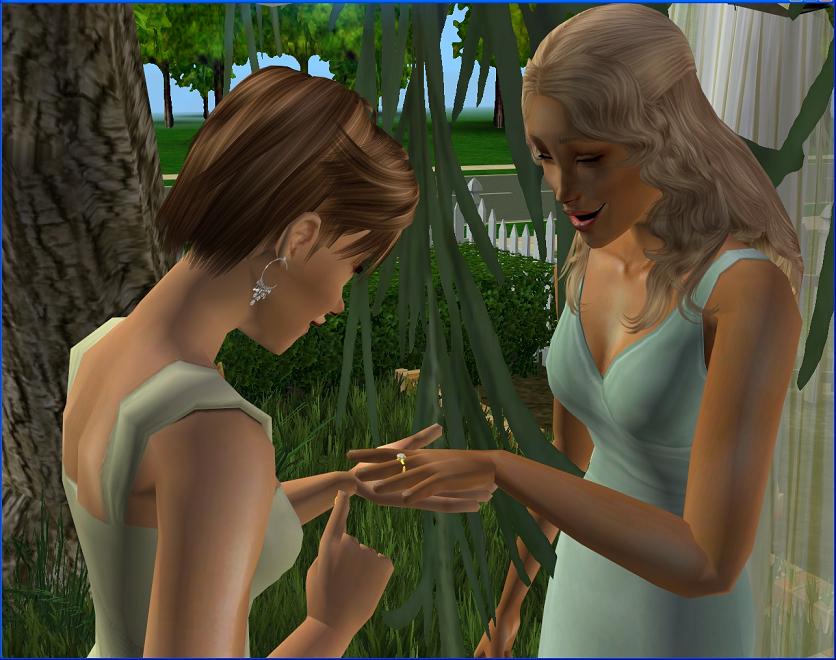 Joanna and Rose's wedding day comes almost exactly a year after
their engagement
.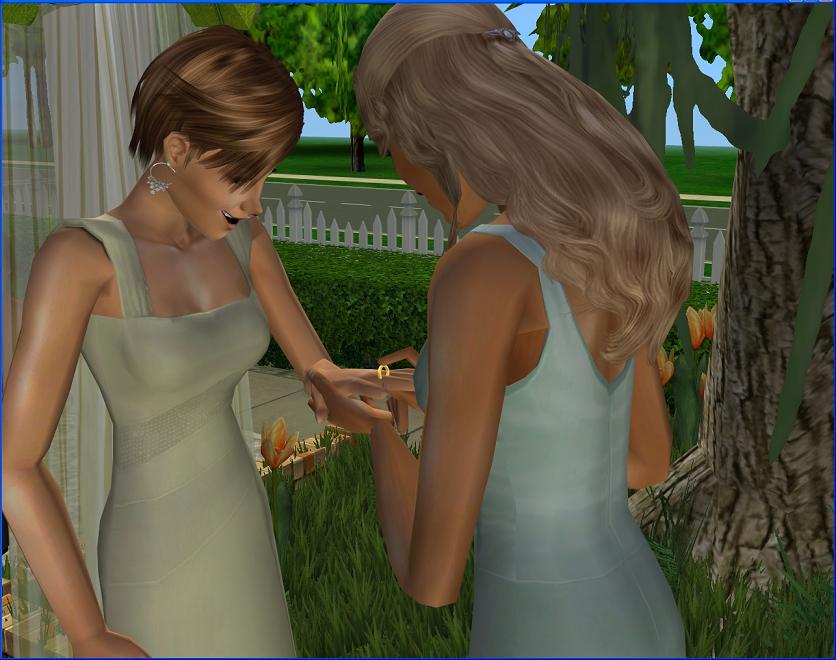 After fending off protests from both sets of parents (who wanted to hold a more lavish do), they've been able to have the wedding they always wanted - a simple ceremony, in their backyard at home.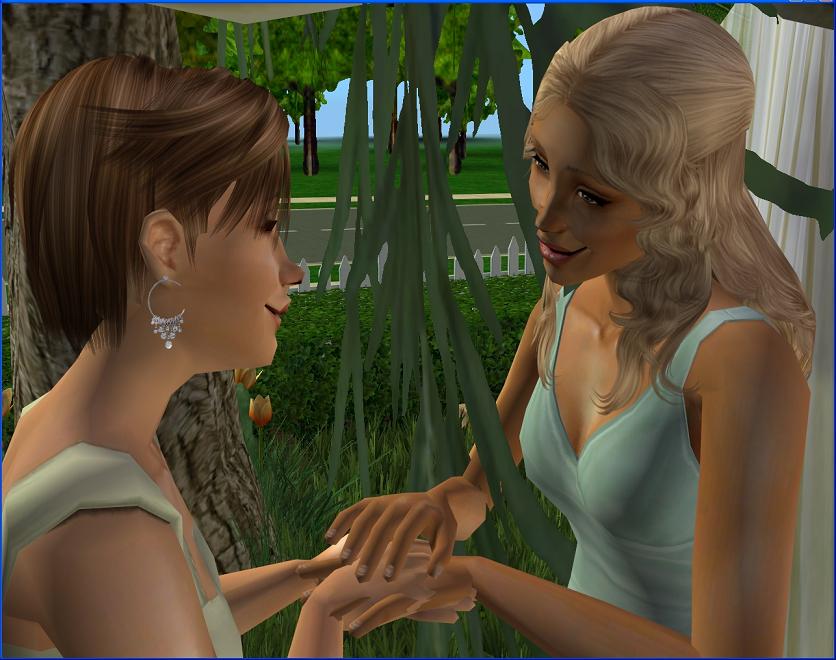 After all, the most important thing is that they're married at the end of it.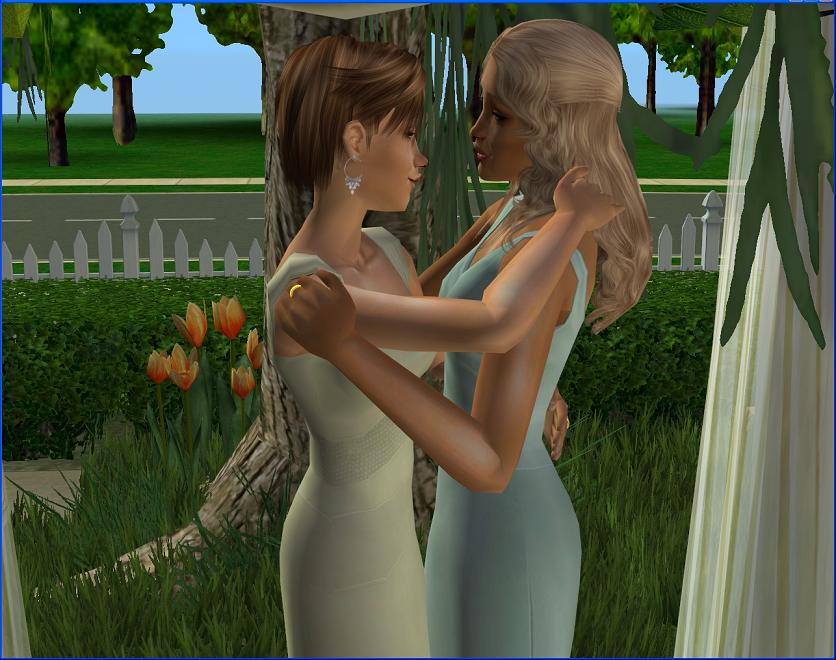 Presenting Rose and Joanna Draper!
And now for the mingling, despite
Luc
's apparent objections.
For some guests, like
Eliot
and
Ione
, mingling entails gossiping about the other guests.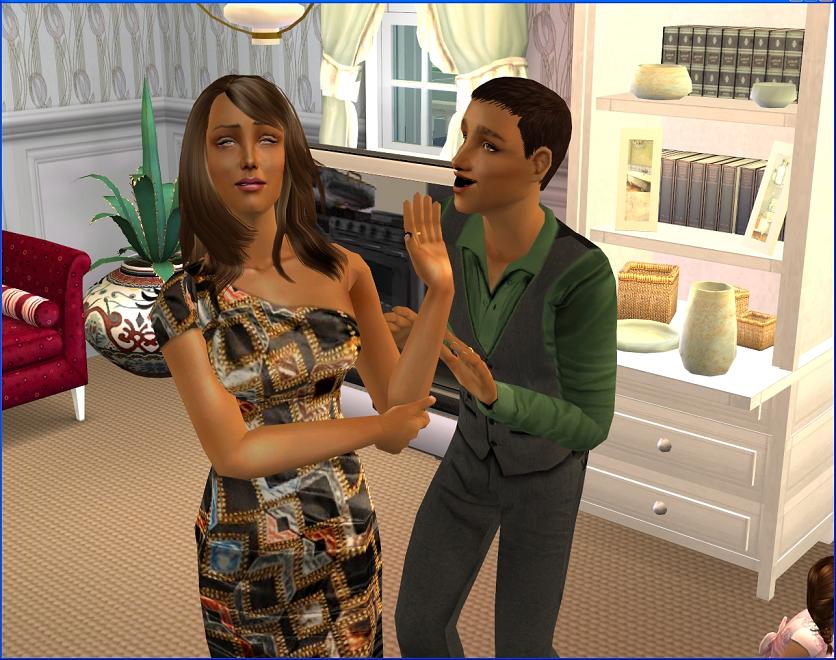 Others, like
Amelia
, refuse to be drawn into that kind of careless talk!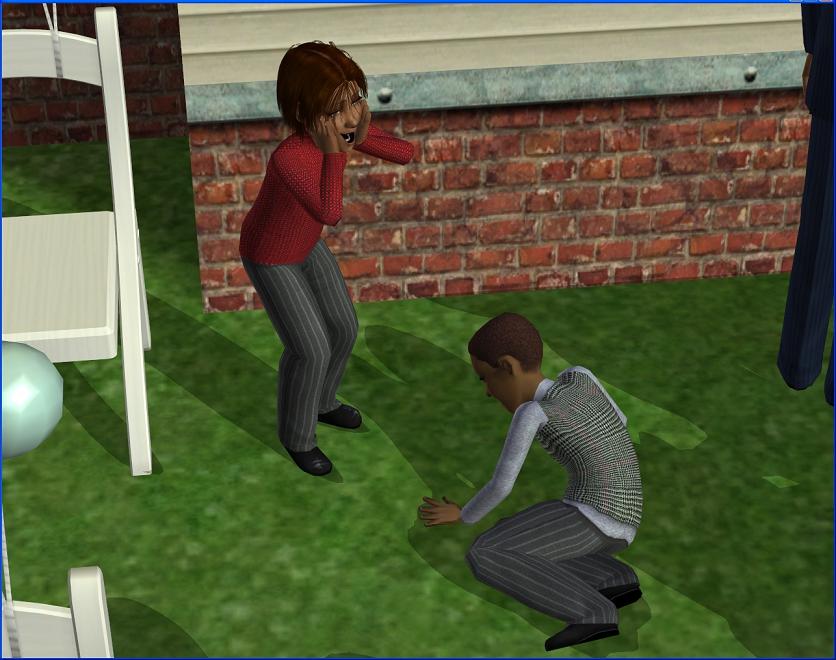 Amelia's son
Noah
has found a new friend in
Chris
, who is now his...cousin? Uncle? Nothing at all?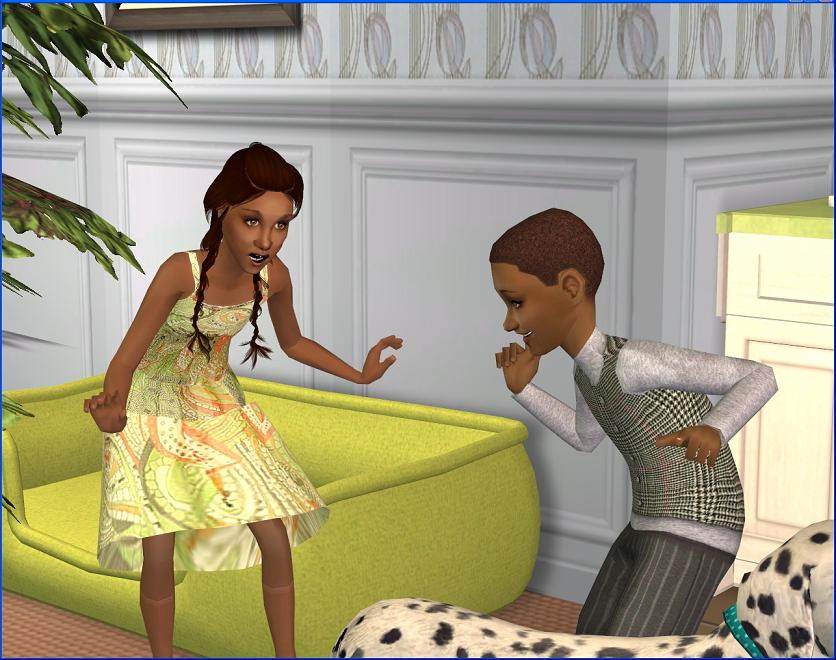 Chris started out playing with
Sophie
, Noah's older sister.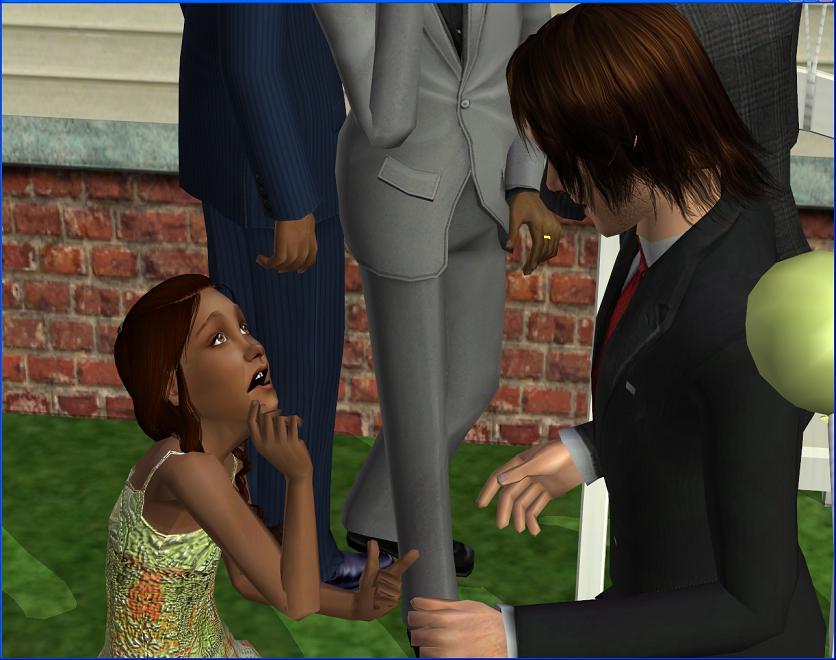 Sophie, however, being almost 11 and
gainfully employed
, has decided she is far too mature for cops and robbers.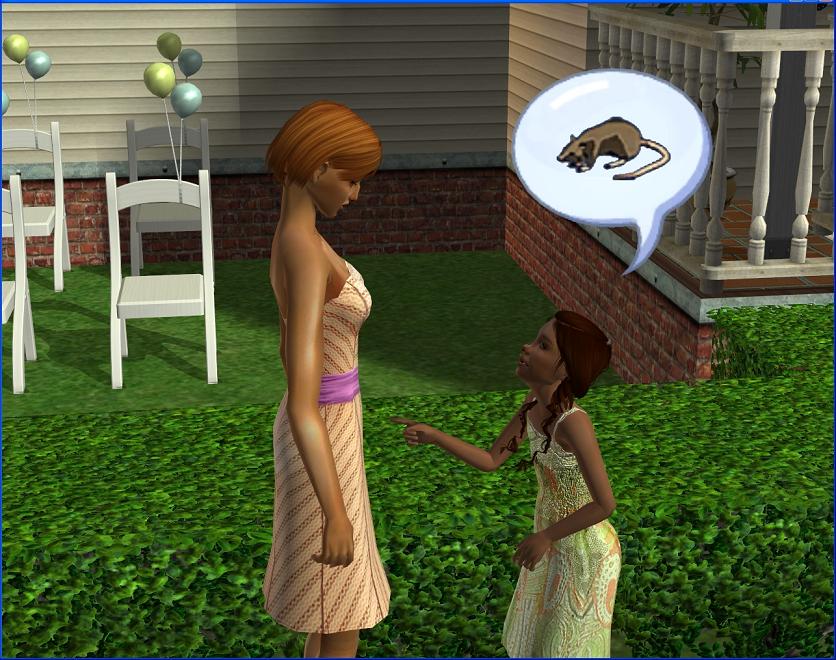 It's
way
more interesting to see what the adults are up to.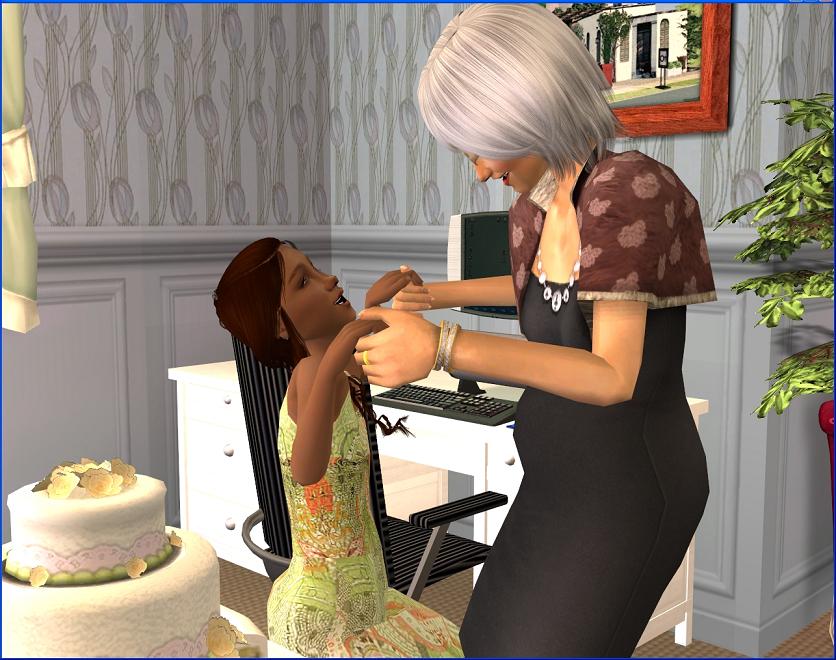 Still not too mature to dance on
Grandma
's toes for a while!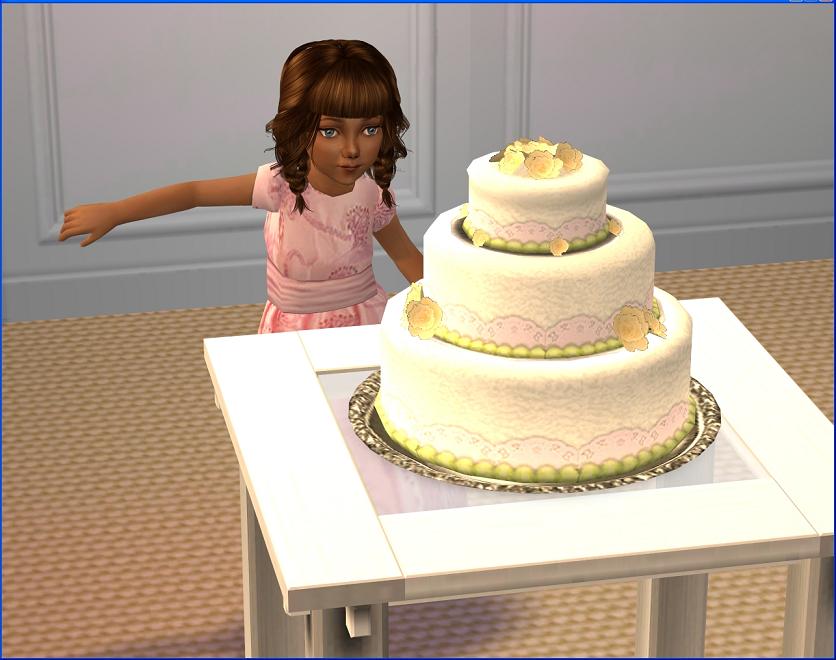 The littlest guest,
Emma
, is ignoring all of that and has her eyes on the prize.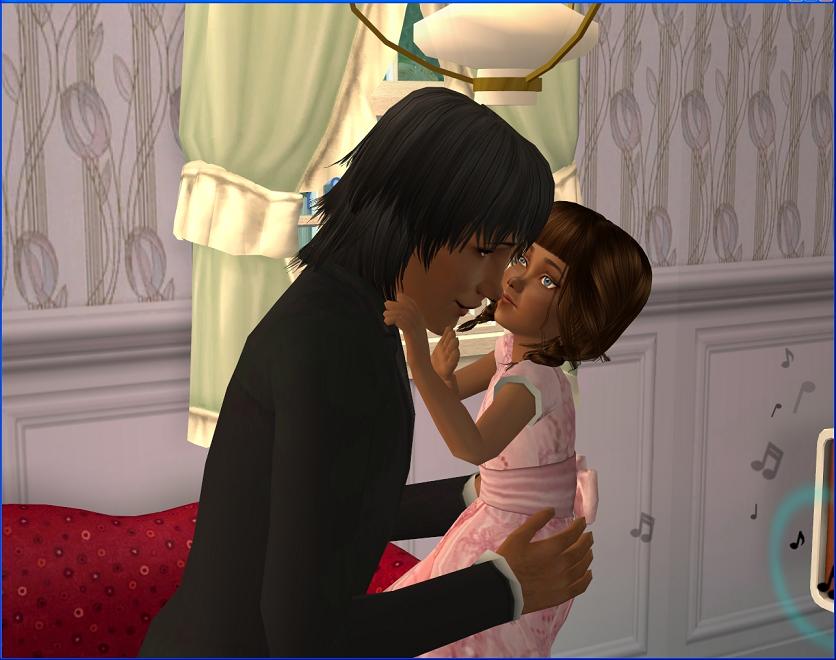 Fortunately for the brides,
Emma's daddy
is there to keep her grubby little mitts off the wedding cake Joanna has spent so much time on.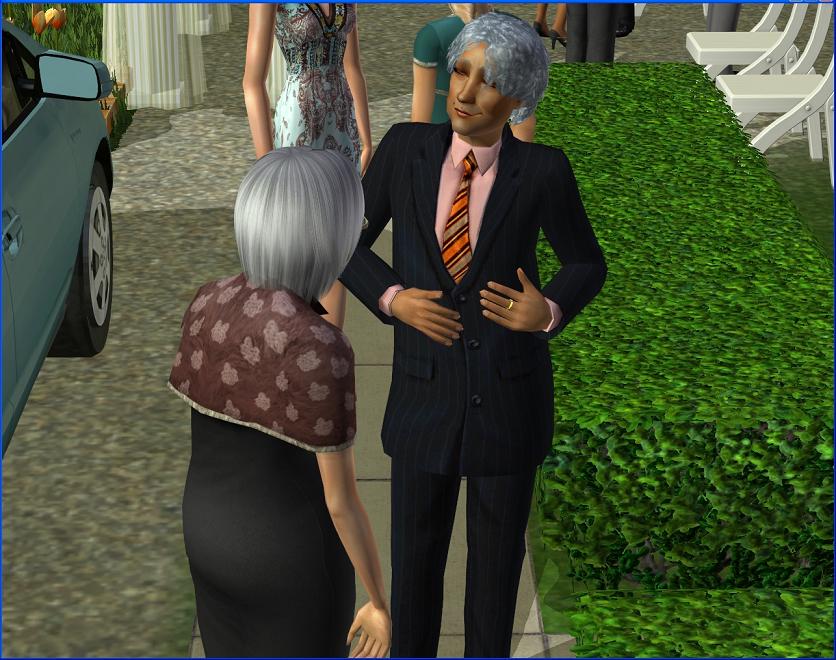 Adam
is
really
looking forward to that cake!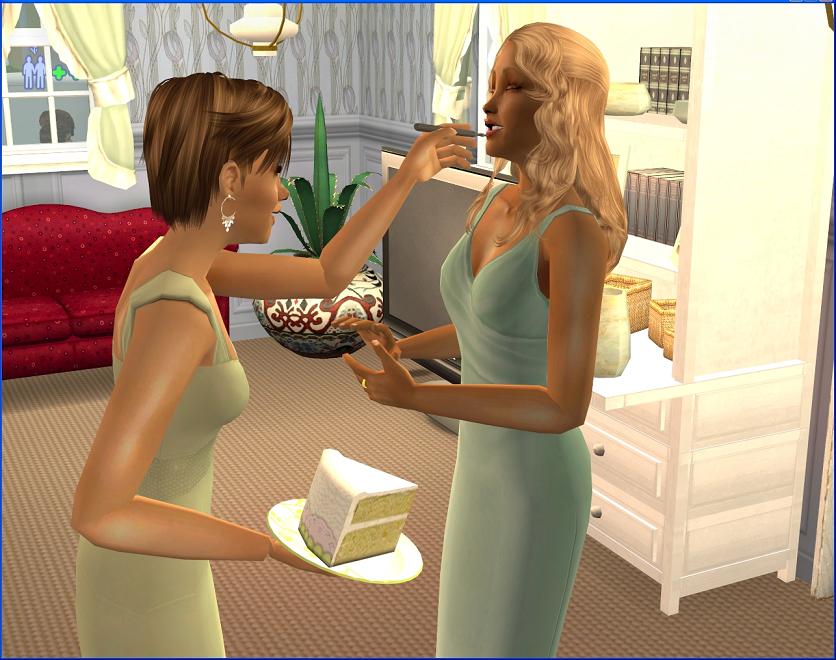 Rose gets the first taste...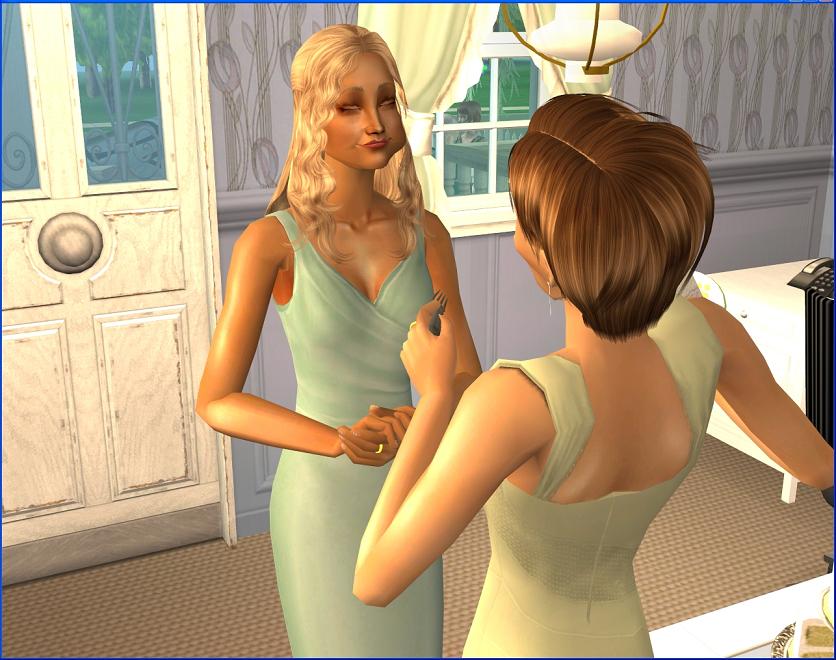 ...I think that means she likes it!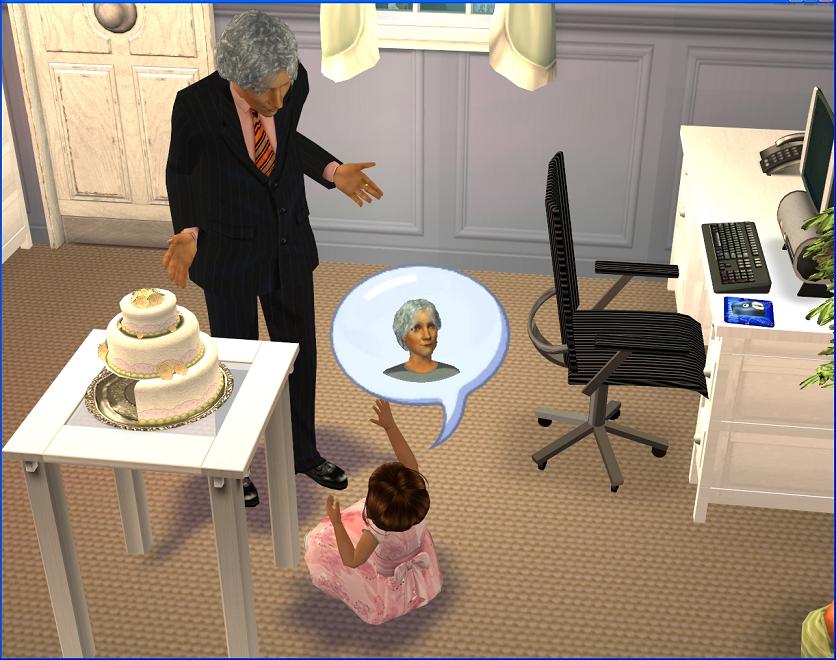 Adam has finally reached the cake, only to be interrupted by Emma, who wants to be held and wants to be held NOW! And it's got to be Grandpa, no one else.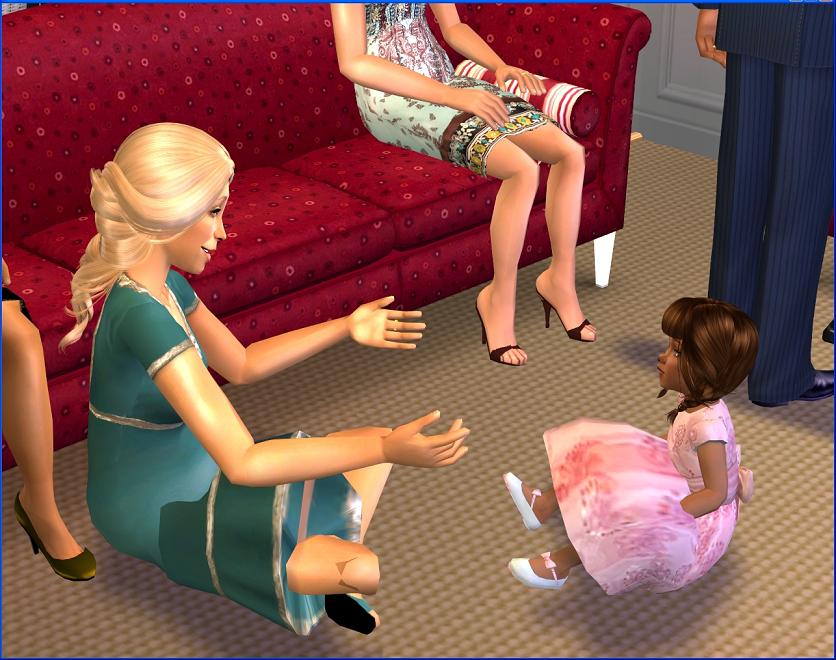 It's not that Emma's shy - Emma is far from shy!
In fact, she introduced herself to just about everyone at the reception, unprompted. Emma is turning into quite the little social butterfly, and she's only 3!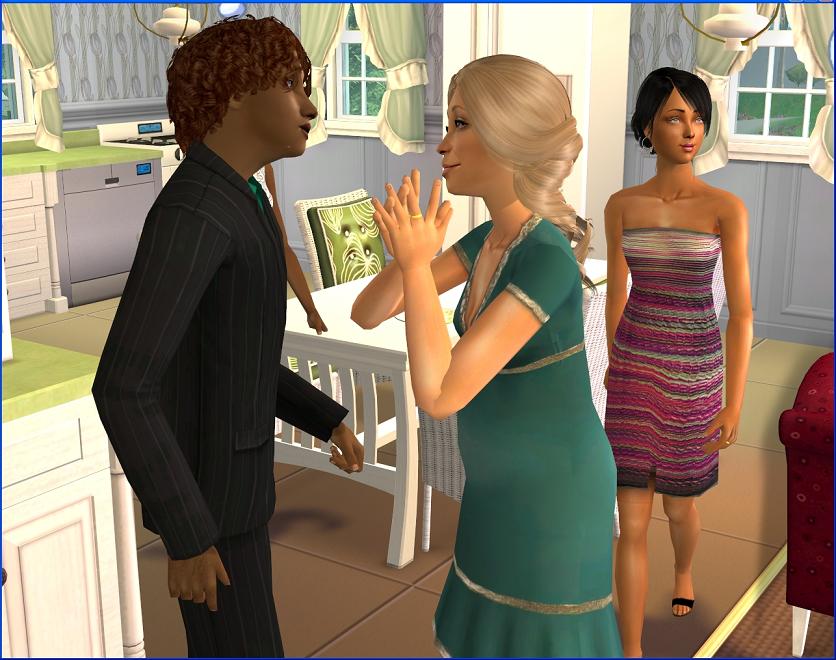 Lia
and her husband
Gordon
have just announced that they're expecting twins and Lia is telling anybody who'll listen how excited she is!
Troy
is probably a good choice, seeing he's pretty keen to start a family himself one day.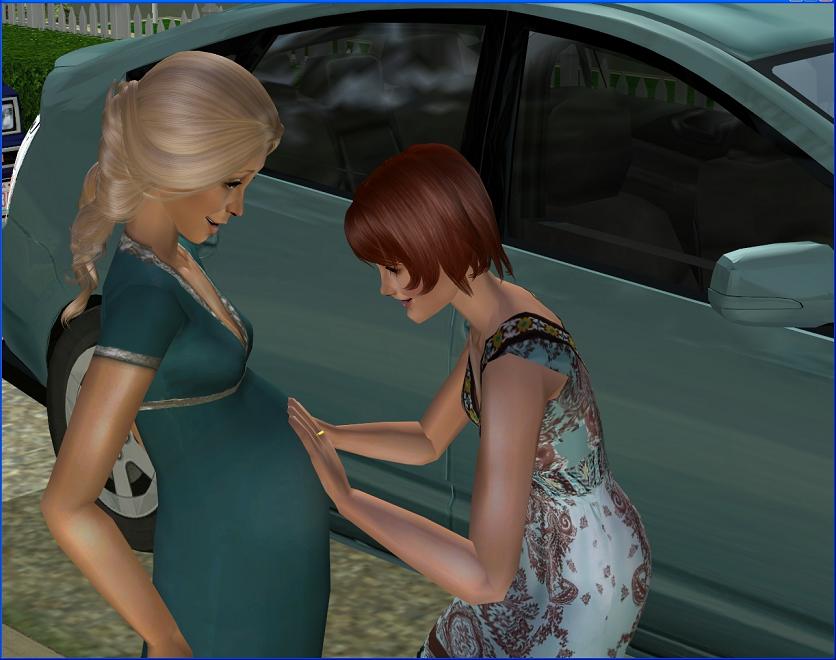 Ione might be as excited as Lia and Gordon are! She has her own set of twins at home and can't wait to meet Lia's.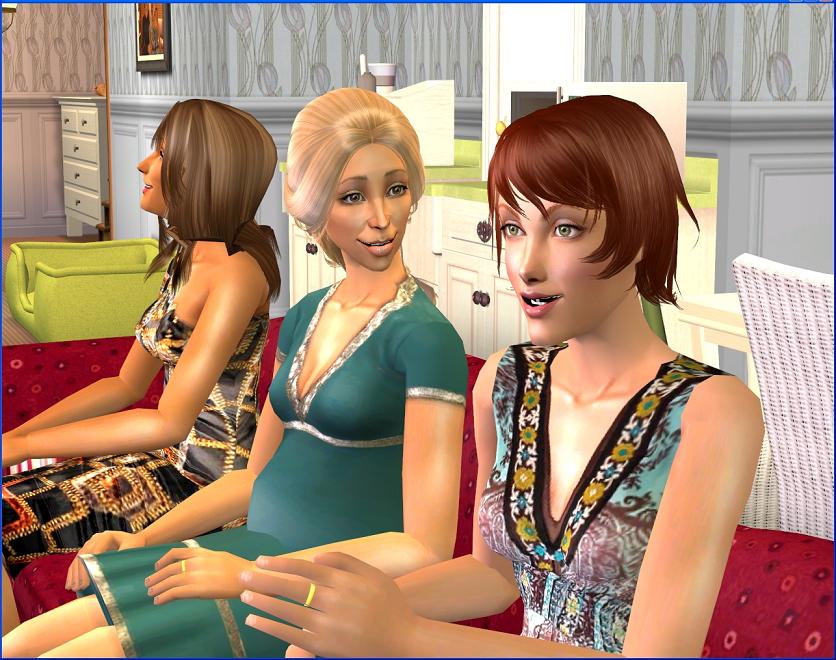 Ione has a ton of twin stories to share with everyone and Lia is only too happy to listen. She should probably take notes!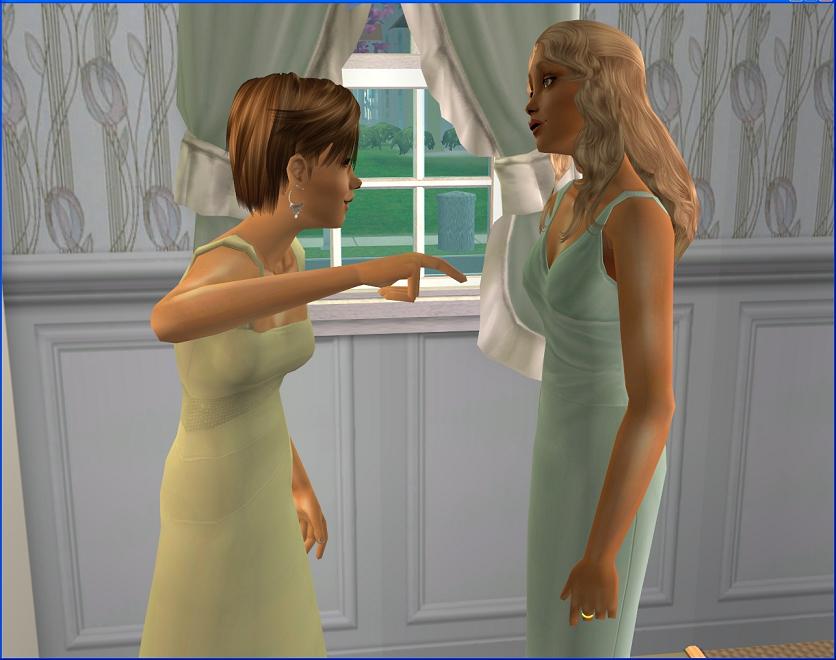 Where are the newlyweds amongst all this? Busy talking about their honeymoon plans! They've decided on Cape Elizabeth - seeing Joanna has been just about everywhere, she let Rose choose their destination. But they're not being particularly good hostesses right now!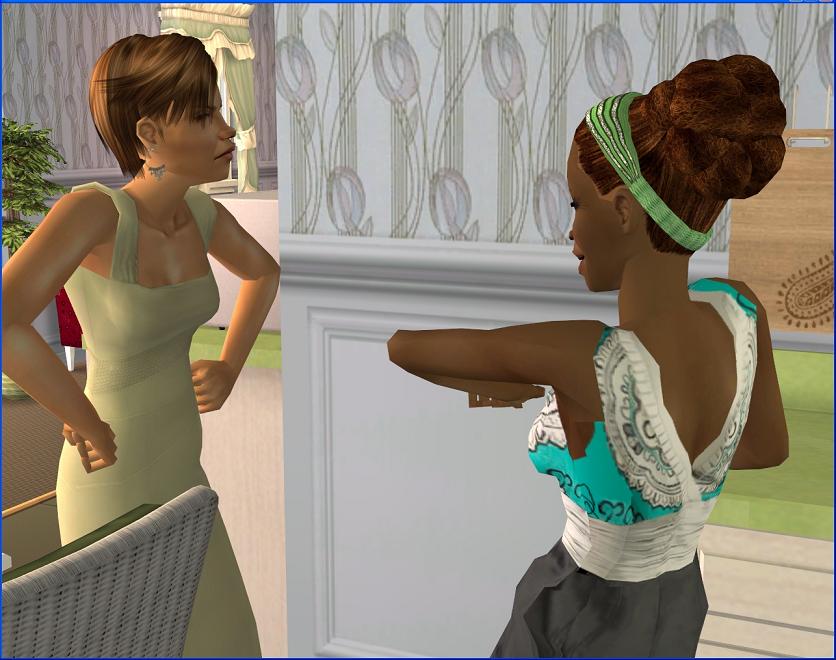 Although socialising is not really Joanna's strong point anyway.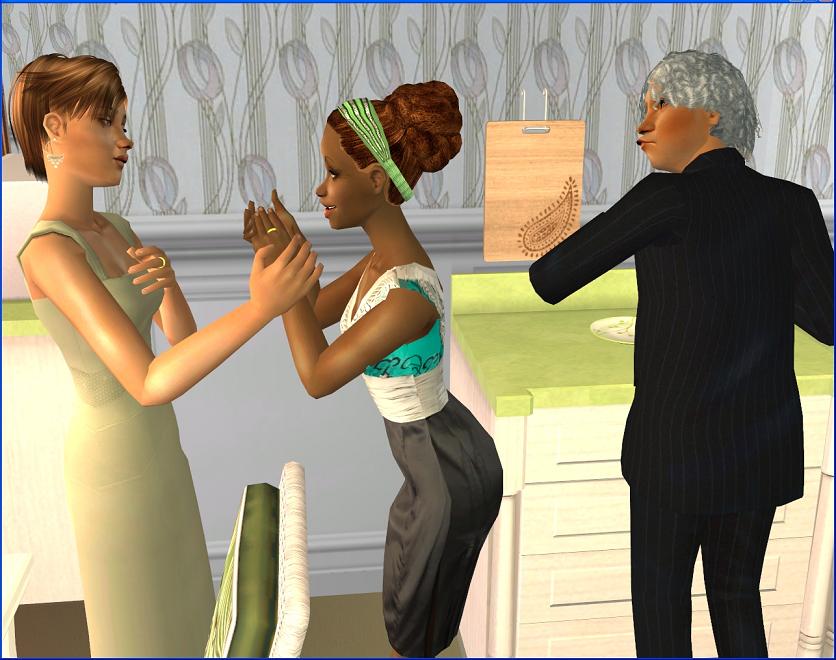 Adam's not surprised to see Joanna copping an attitude with her new
stepmother-in-law
. He's all too used to Joanna's attitude, having lived in the same house with it for 17 years.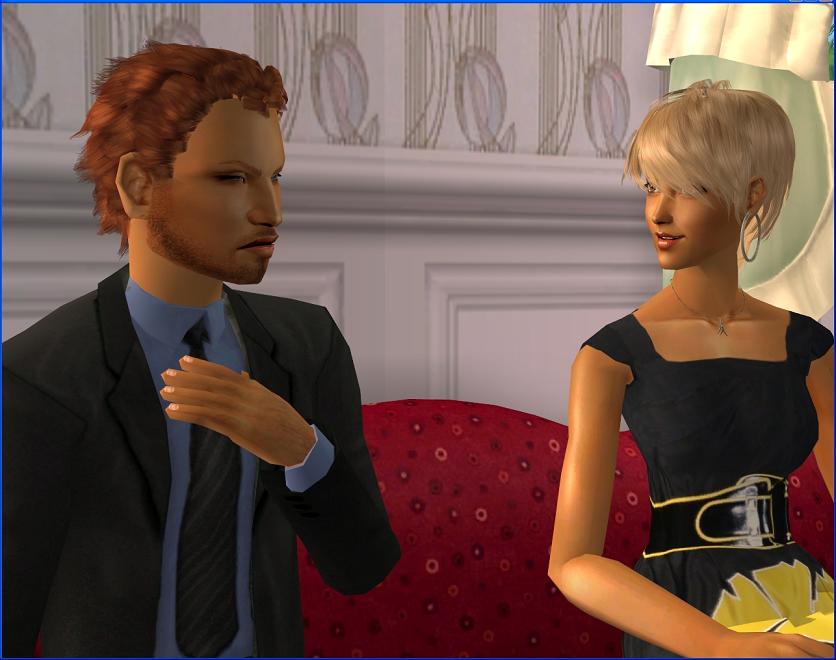 Speaking of attitudes, Rob was a little troubled by
Lake
's attitude towards him
when he met Patience's family recently
. The reception will be only the second time Lake and Rob have met and he's kind of freaking out.
Patience
is trying to assure him that Kendal has warned Lake to be on his best behaviour.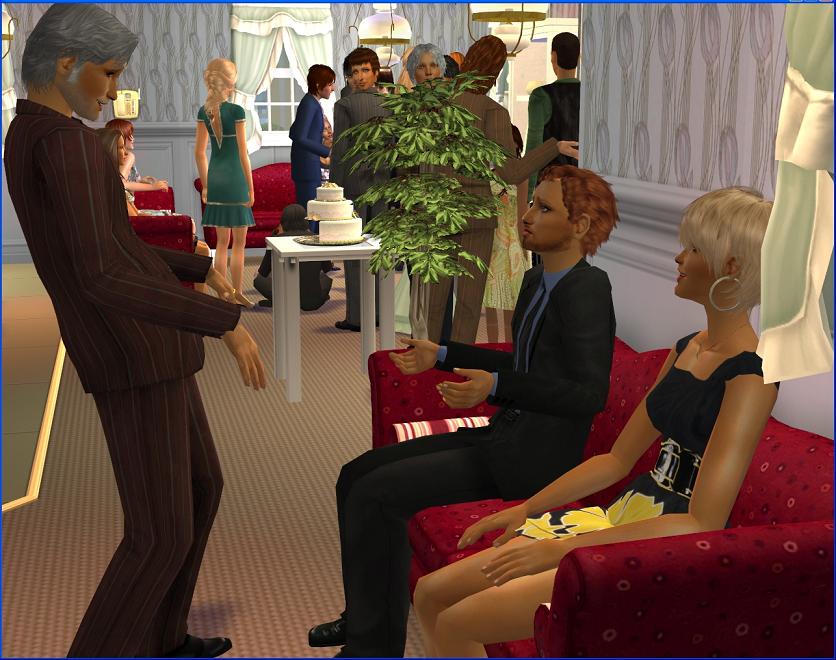 Lake knows Kendal is watching, so he is, indeed, on his best behaviour but Rob is still dubious.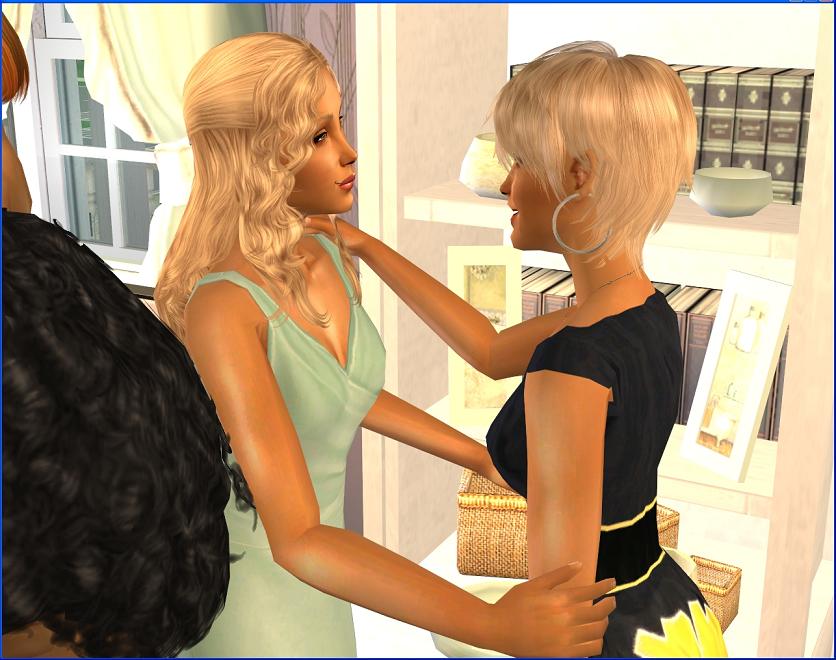 Patience decides to leave them to it and catch up with Rose instead.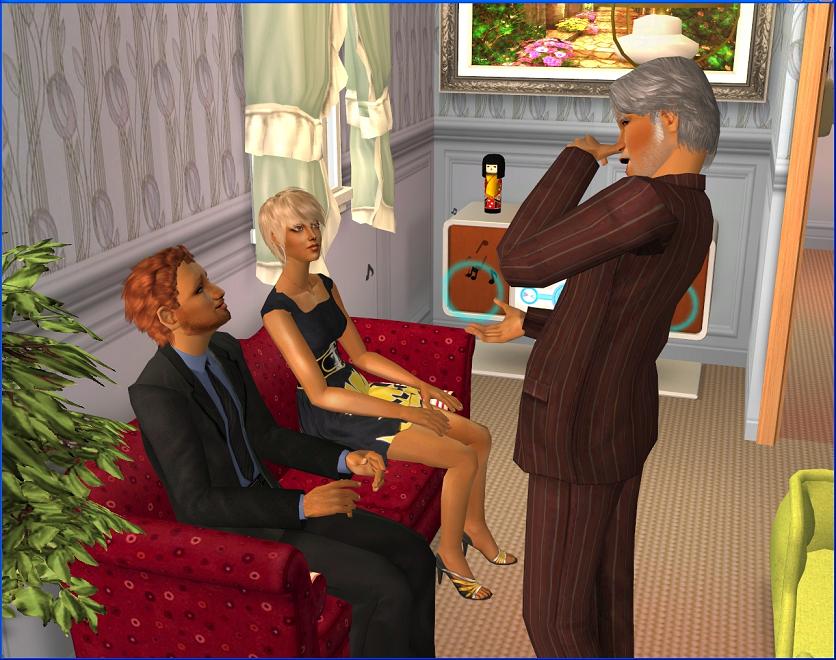 By the time she returns, Lake and Rob are getting on like a house on fire. Patience isn't quite sure what to think now.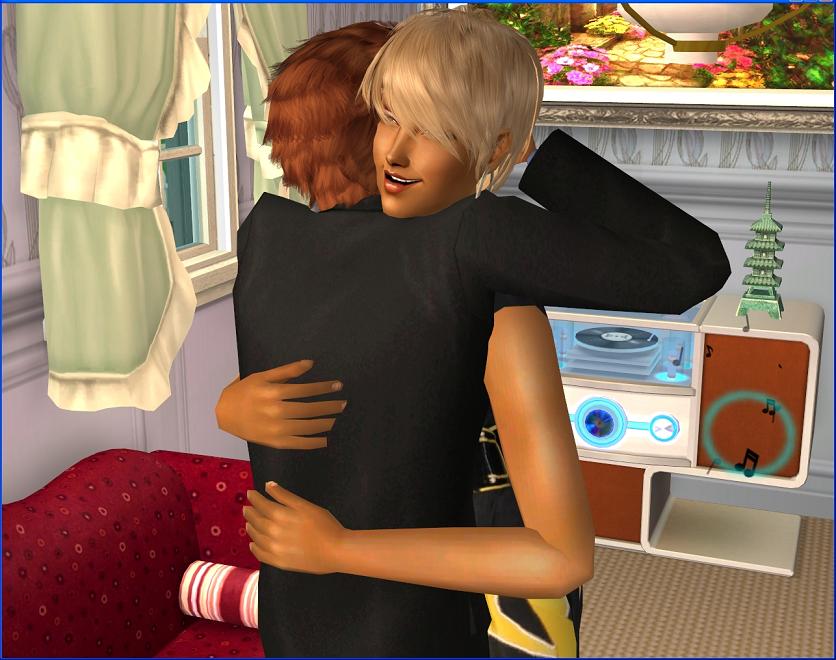 She can at least hope for a reduction in awkwardness at future family get-togethers. As long as Kendal is watching, anyway.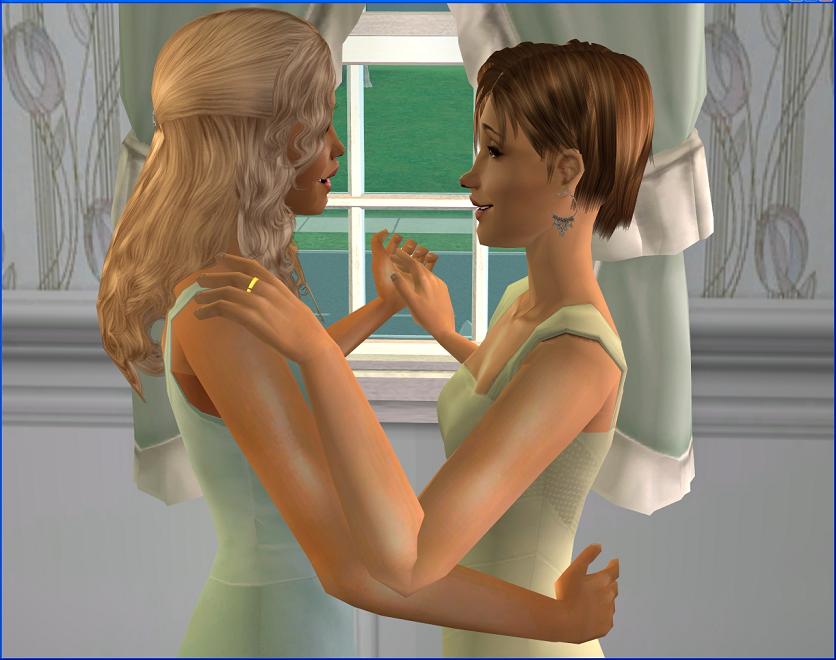 After a short "first dance" (Joanna is not really into dancing, especially not for an audience), the couple is finally able to get everyone out of their house. Now they just have to clean up!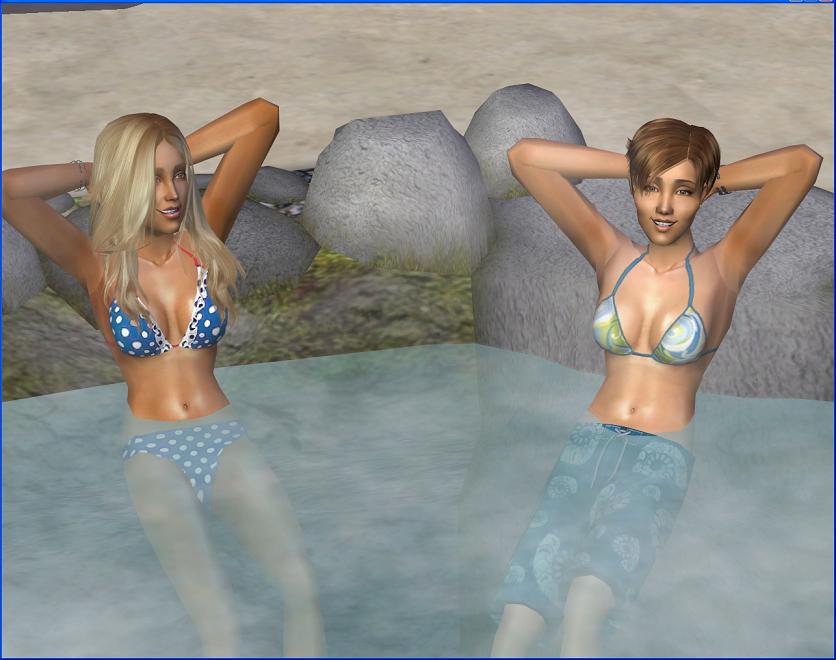 Or maybe they'll just leave it and go and enjoy their honeymoon!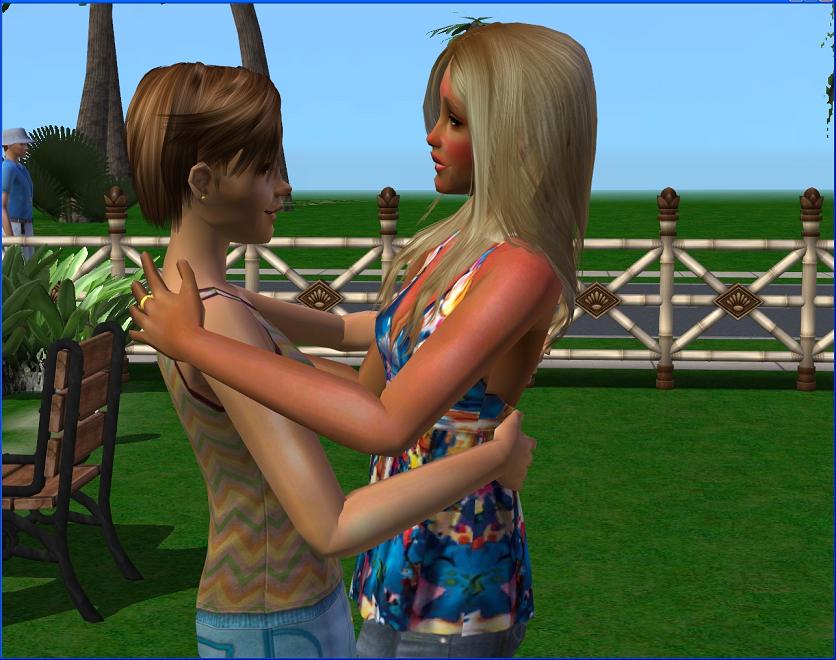 Enjoy it as much as one can enjoy anything with the raging case of sunburn Rose is sporting, anyway!
PIC SPAM!!!
So along with my posed pics, I took a few other shots that didn't really fit in anywhere in particular, so I'm lumping them all here at the end!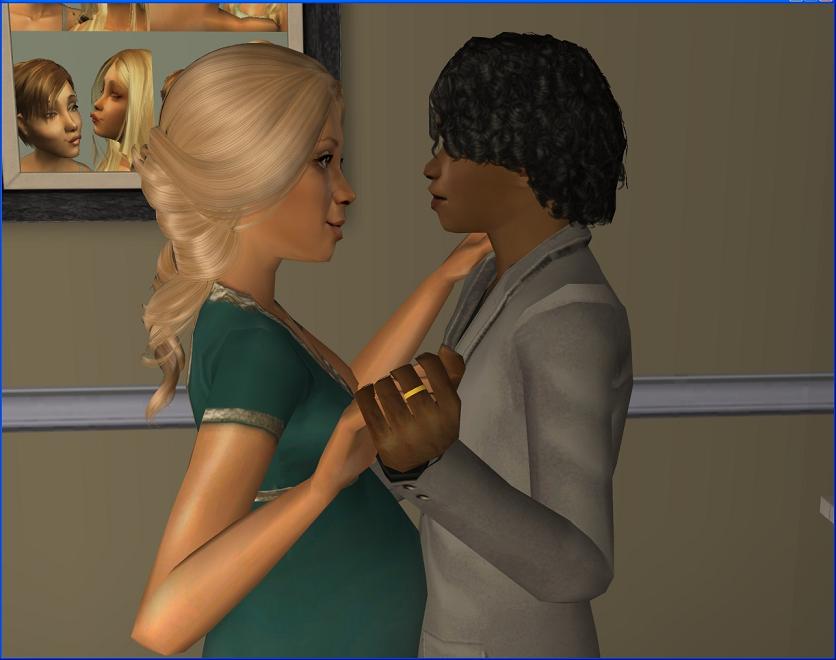 Lia and Gordon decided to share a dance in the spare bedroom. I don't know what they were doing in the spare bedroom, though they were selectable for the duration of the reception, so I could probably take a wild guess.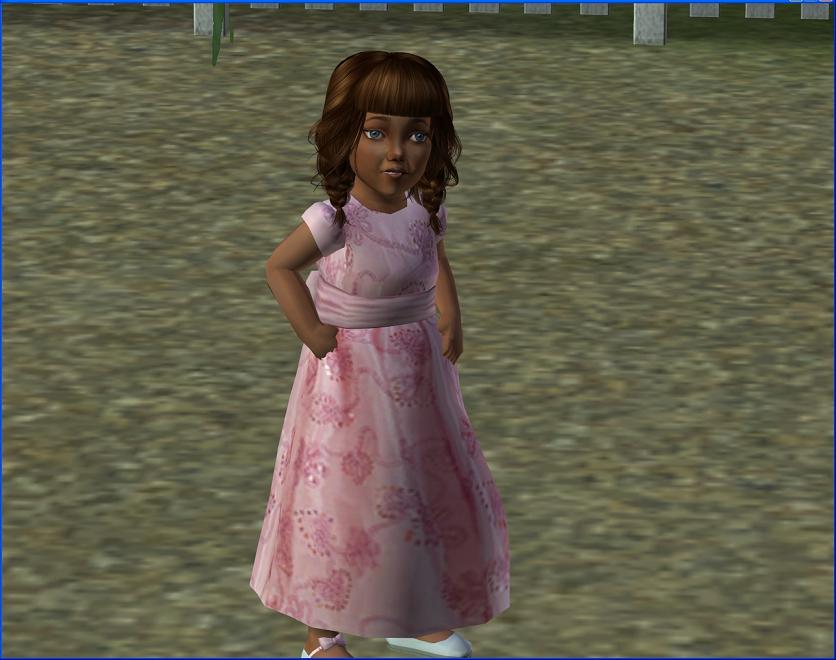 Emma was pretty much wandering around killing me with her adorability for this whole session.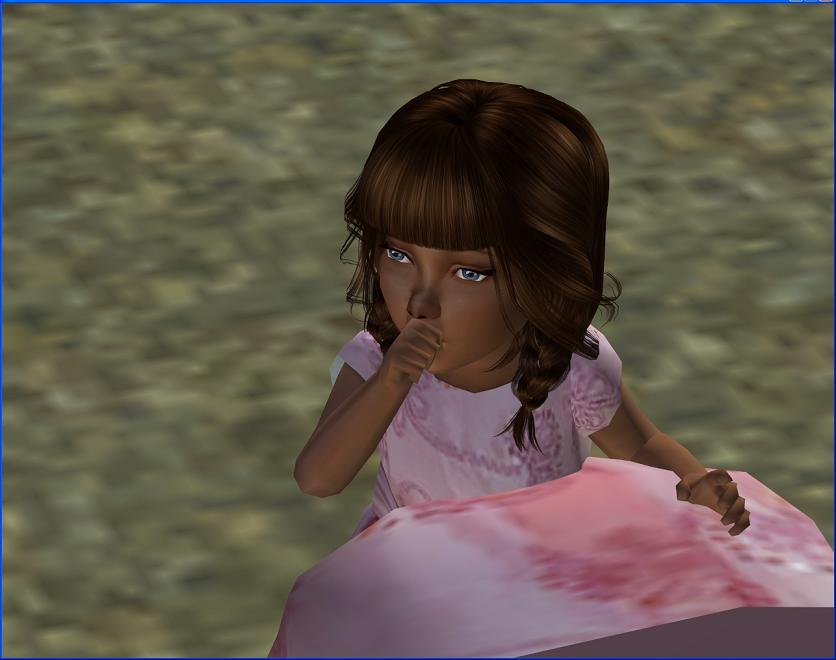 Will you look at this kid?!? She's aging up to child this summer, along with her friend
Jessica
! I'm going to miss these two as toddlers!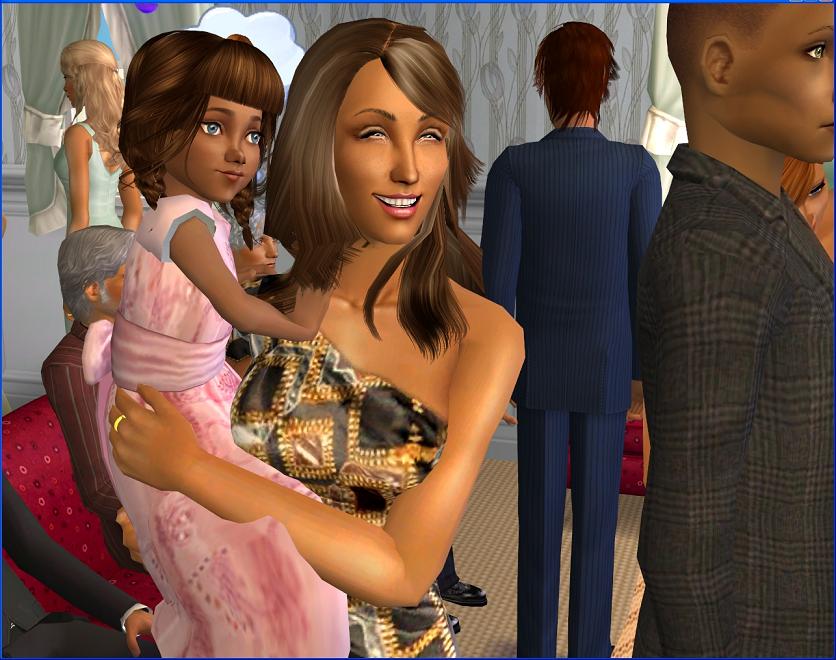 I never did figure out what Amelia was so happy about but I just think they're both so cute here!
Oh yeah...and I had a wedding!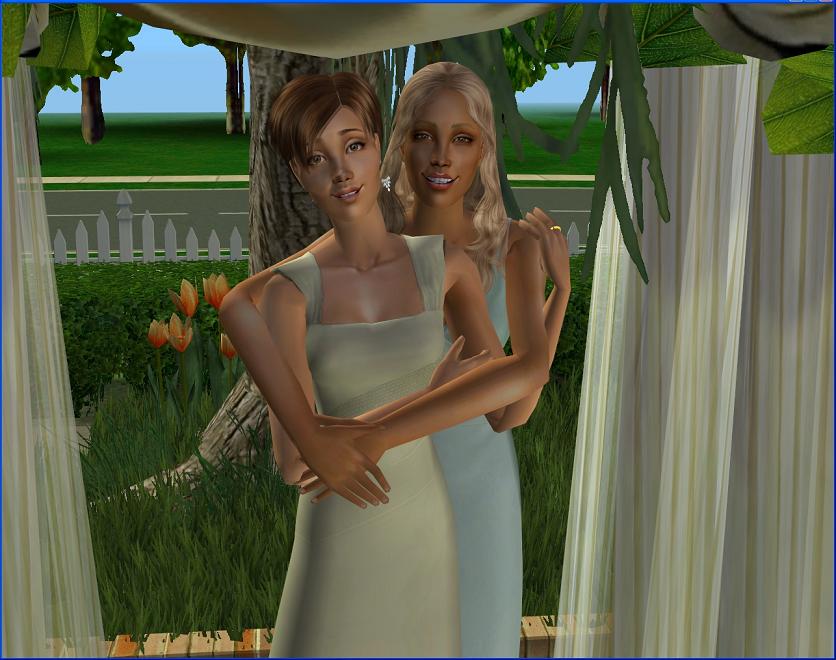 Here's one
I
posed...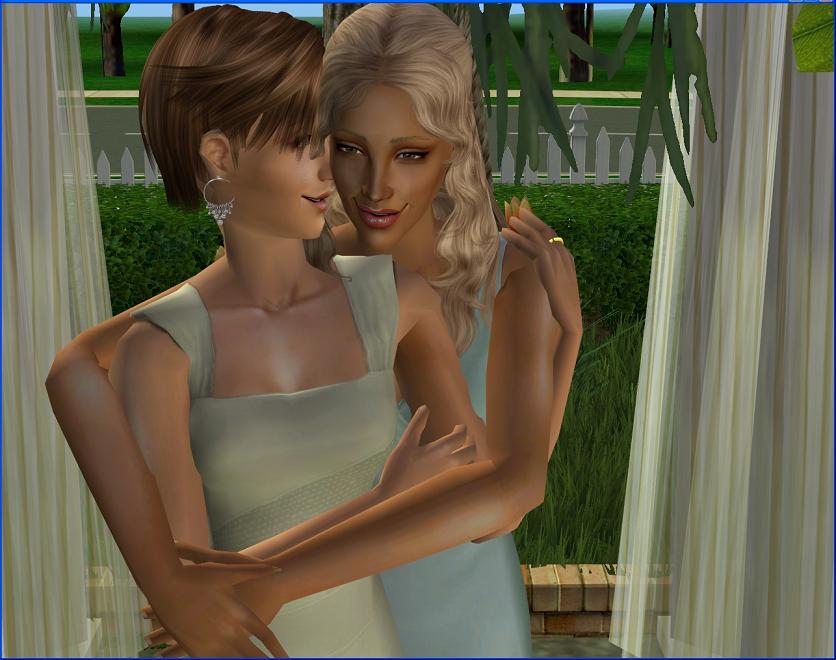 ...and here's how Rose and Joanna posed once I unfroze them. So cute. Way better than my one, lol!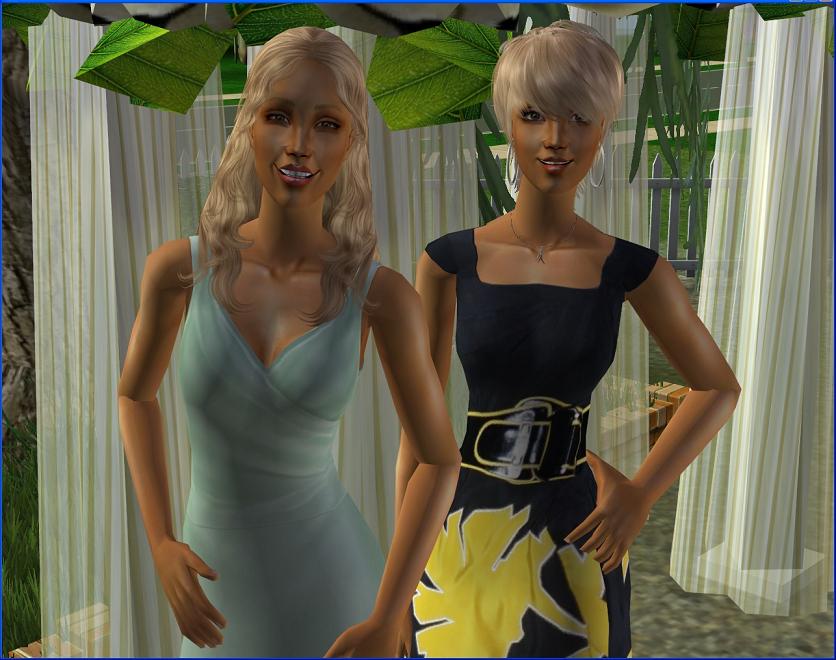 Rose and her sister, Patience. Apart from their colouring and their noses, they look nothing alike! Patience is Lake all over (except for the nose) but Rose favours
Ottilie
.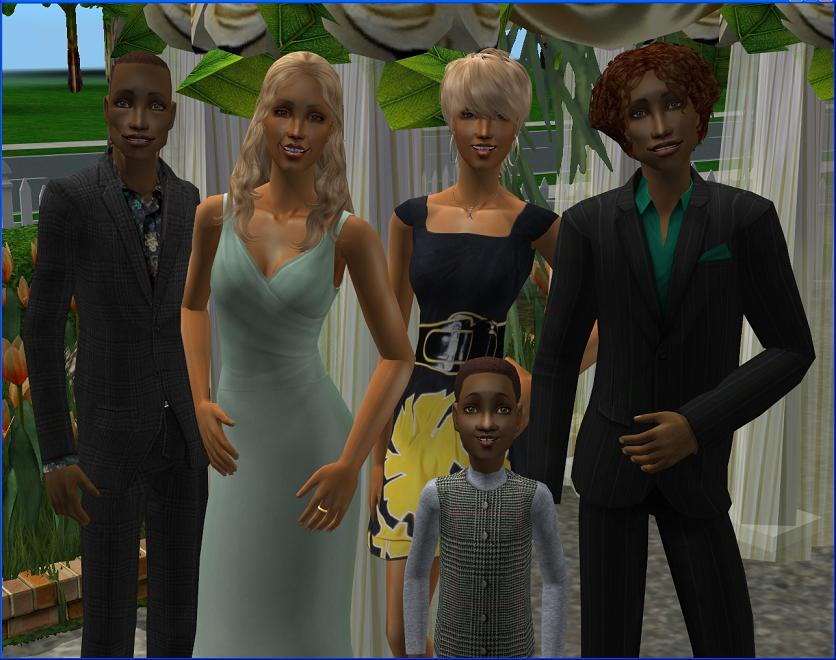 Rose and Patience, with stepbrothers Calvin and Troy, plus their half-brother Chris. Note to self: get more male child formalwear.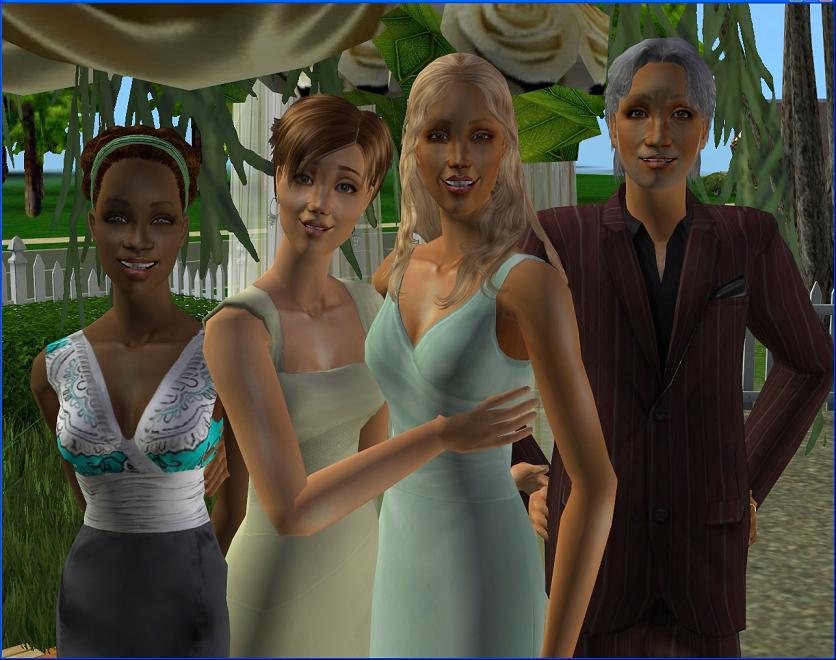 The couple with Rose's dad and stepmother. How cute is Kendal? I actually loaded her up in Body Shop the other day and confirmed that she is, in fact, a female version of Gordon.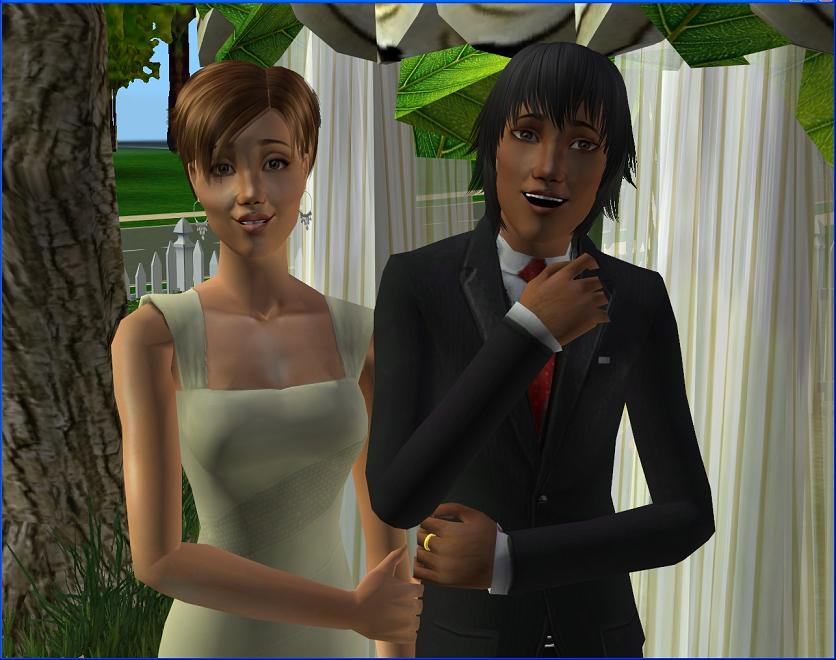 Joanna and her brother Wade. The Gottliebs are a slightly less complicated family.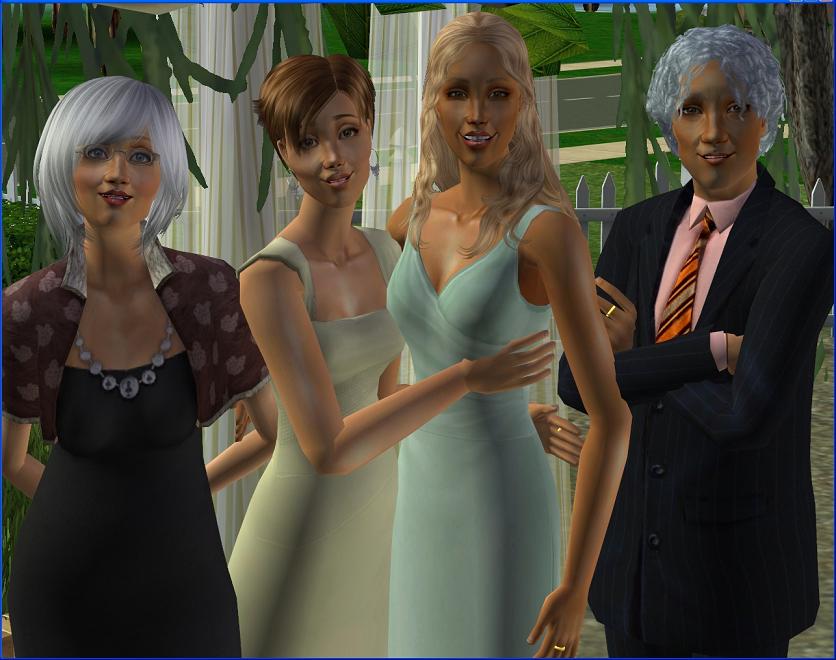 Joanna's parents, Adam and Athena. I like this one. Adam is a very co-operative Sim for posing!
Notes:
Phew. Pretty happy with how this one turned out, visually. I'm not a huge fan of coloured wedding dresses (although I'm considering one for a Sim who's not even engaged yet!) but I liked that these were two different styles and colours but they still looked like they co-ordinated. I think they're supposed to be bridesmaid dresses but I don't think I've ever used them for their intended purpose! And the balloons on the chairs matched their dresses! I was so geekily excited about that but I put those chairs down for nothing because no one was in their seat by the time the wedding started. Lame!

Gah, just remembered I meant to do a picture with Joanna and her nieces and nephew and I forgot. I don't normally do that but Joanna is pretty close to hers and I had an idea for a pic I wanted to try out. Damn. I'll do it next time I'm in game.

We'll visit Rose and Joanna for real in Summer 2024. I have zero idea what's in store for them this round!