last update
/
next update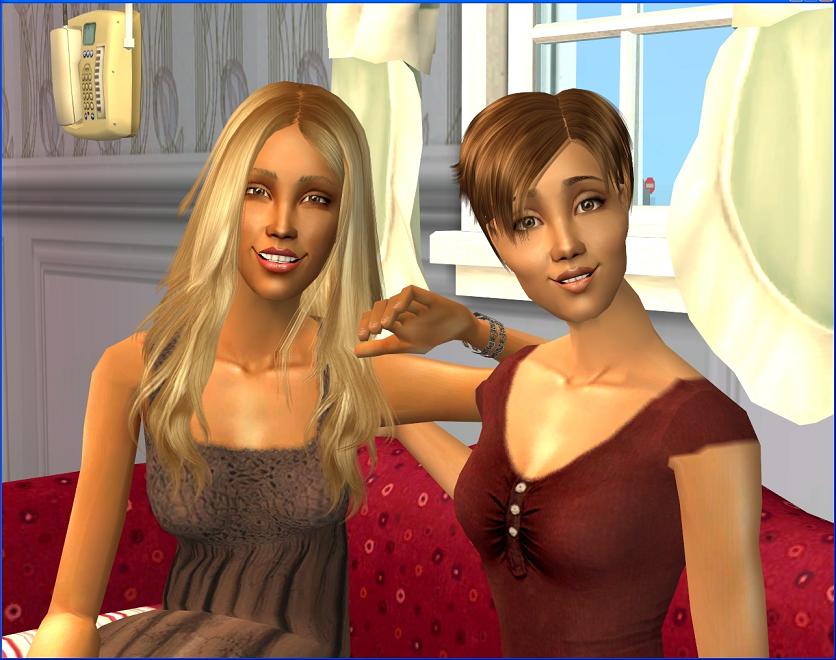 Narrated by Rose Draper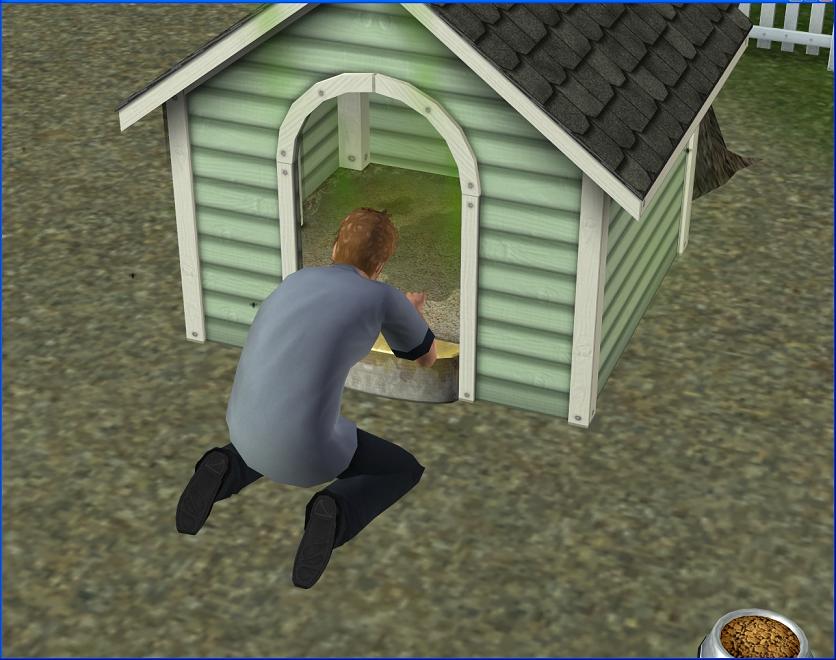 Joanna finally went ahead and hired a housekeeper for us. I don't even know what the guy finds to clean with Joanna around - she still seems to clean constantly! But she likes it tidy and she's tired of cleaning up after me.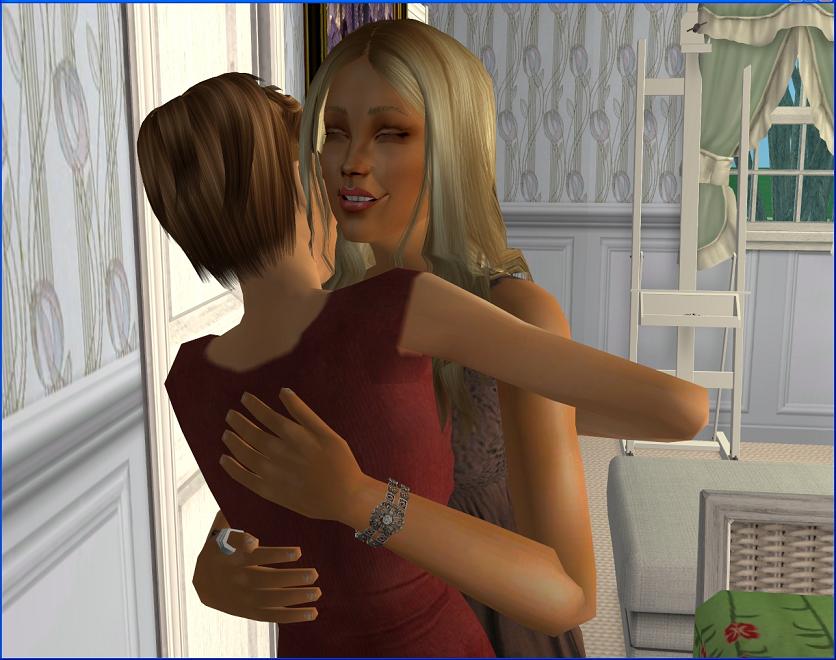 My slobby tendencies are a bit of a sticking point with Joanna but luckily, she loves me anyway.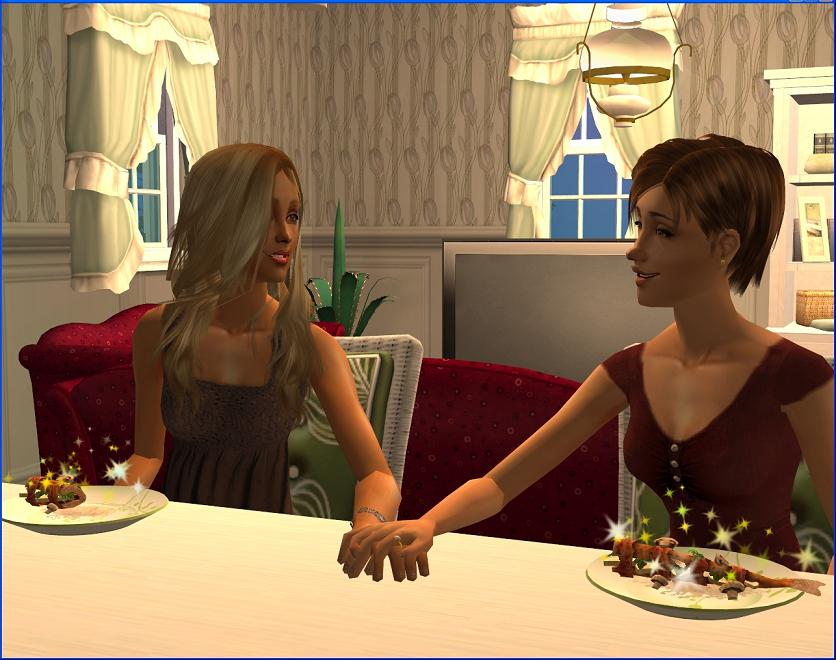 I guess we've sort of been informally engaged for a while now but now, we've decided to make it official!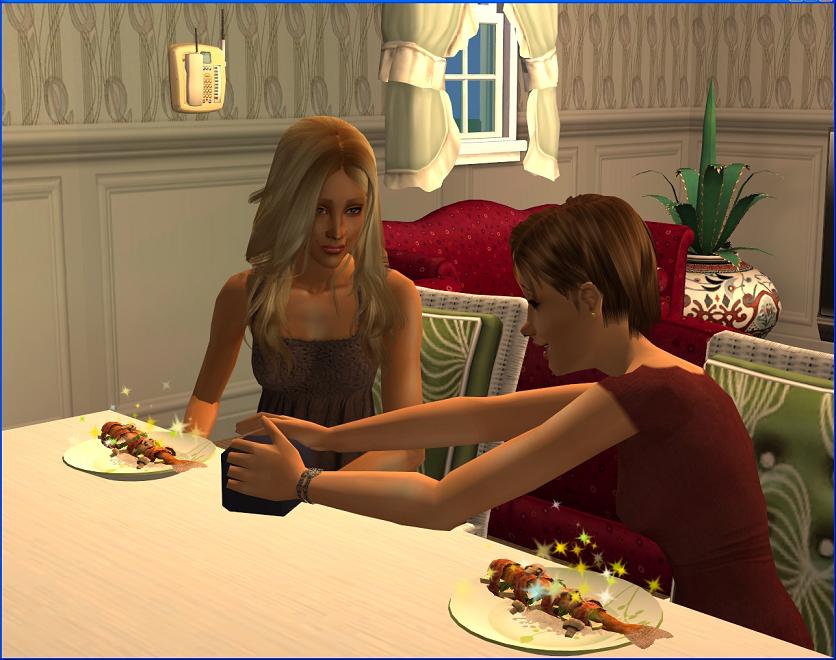 There was no really fancy proposal or anything but I don't think either of us are very fancy people. So a proposal while at home eating dinner was perfect for us.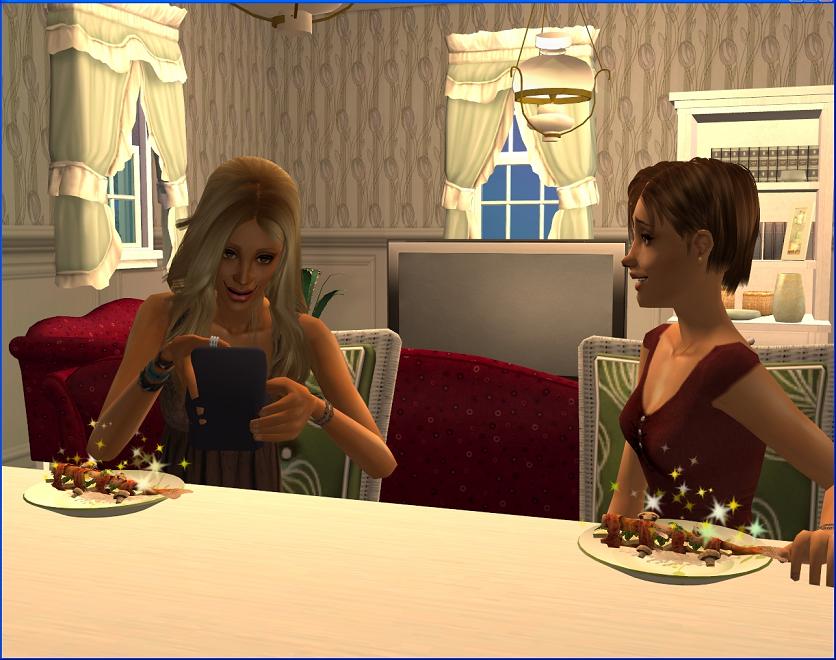 Joanna was the one who asked, but like I said, we've both known that this was coming for a while so it wasn't exactly a surprise. Surprise or not though, it's still so exciting that it's finally happening!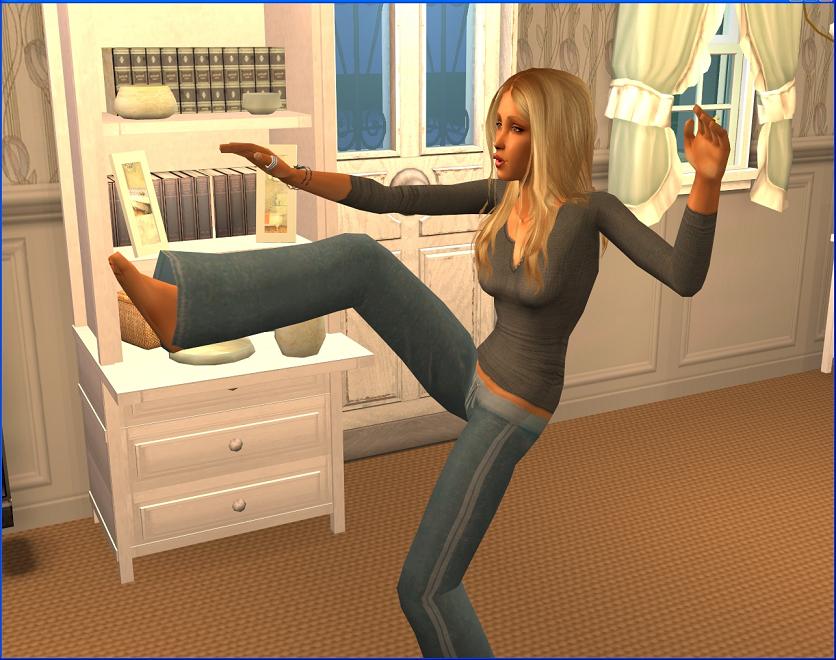 It's inspired me to try to get fit. I know I'm not fat but I have a tendency towards pudge, because I'm so lazy. I'm trying to get the hang of the tai chi Joanna learnt when she was away. It's not going so well.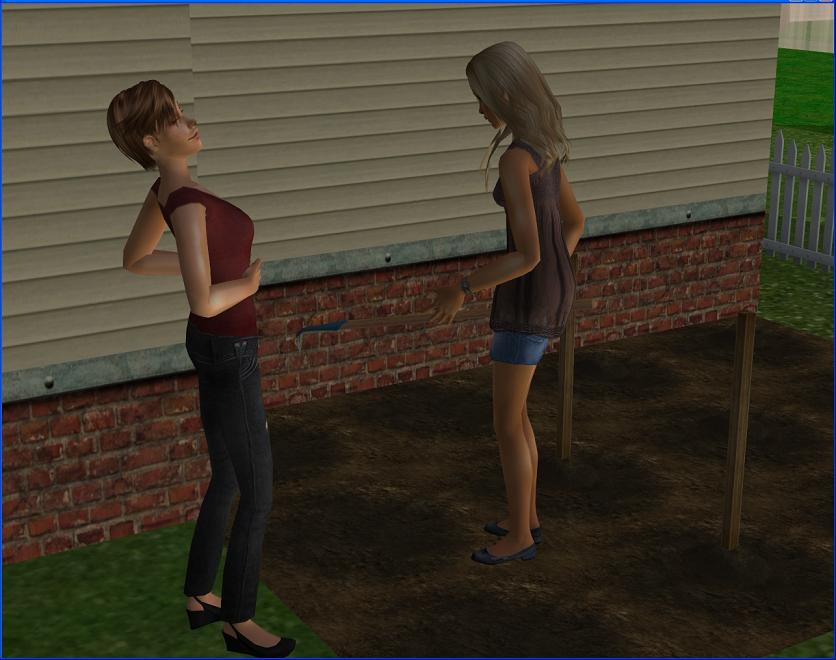 I've finally got around to starting a garden as well, like I had when I was a kid in Exeter. Joanna is thrilled, because she wants fresh ingredients for the kitchen.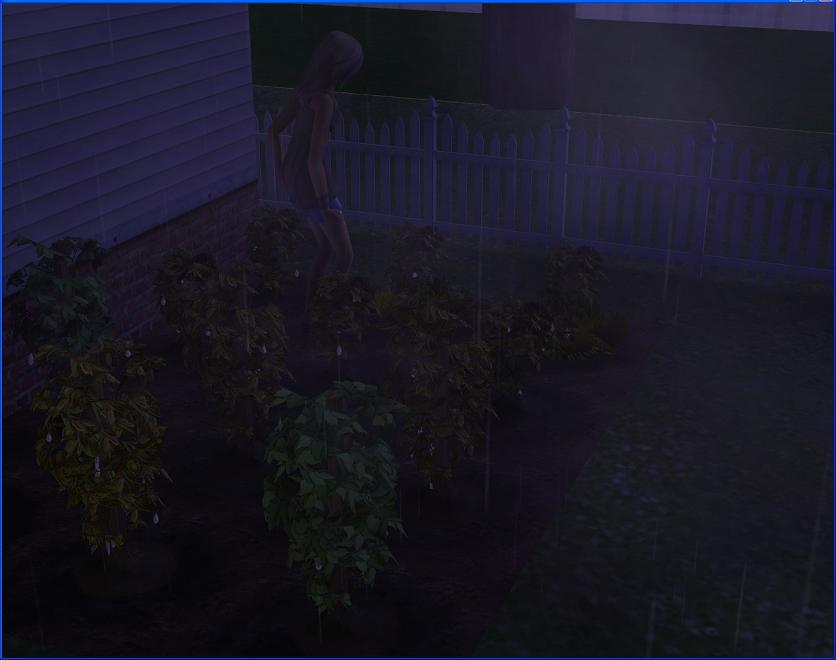 I'm totally failing at gardening right now though. We've had so much heavy rain this spring that half my tomatoes and cucumbers are ruined.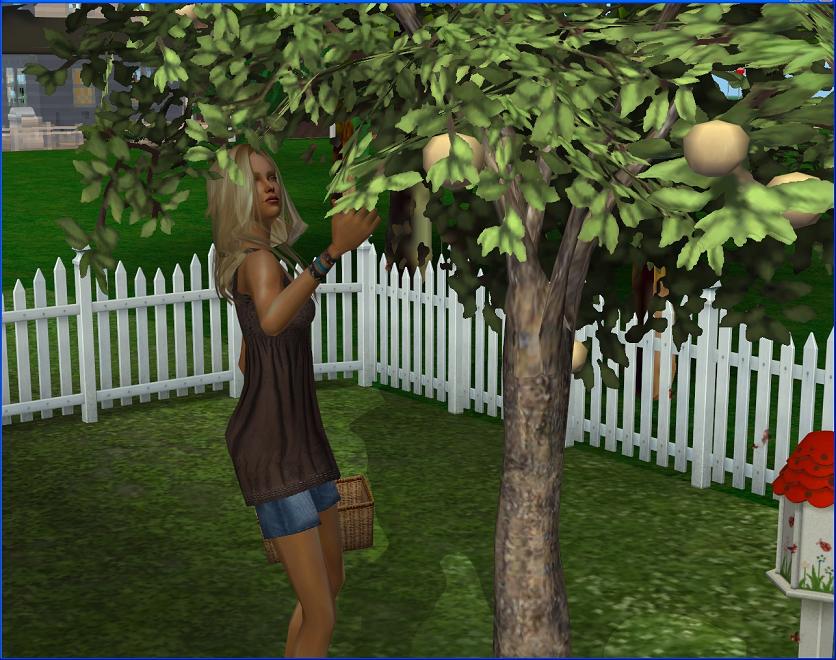 And these are
oranges
, if you can believe it! I was hoping they'd at least be, you know...orange!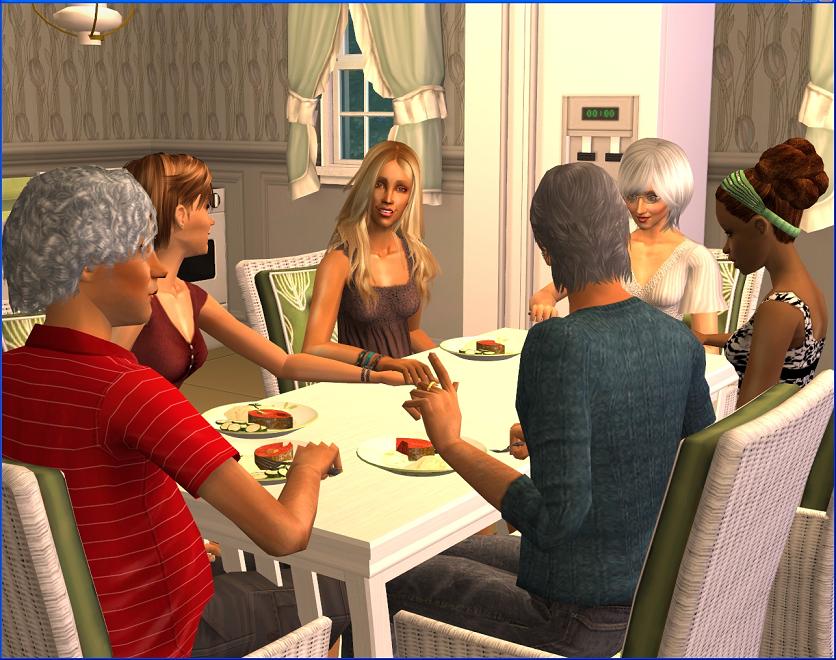 We had all the parentals over for dinner together. It was partly for them to get to know each other a little better, because with Joanna's parents living in Sullivan now, they don't run into
Dad
and
Kendal
so often any more.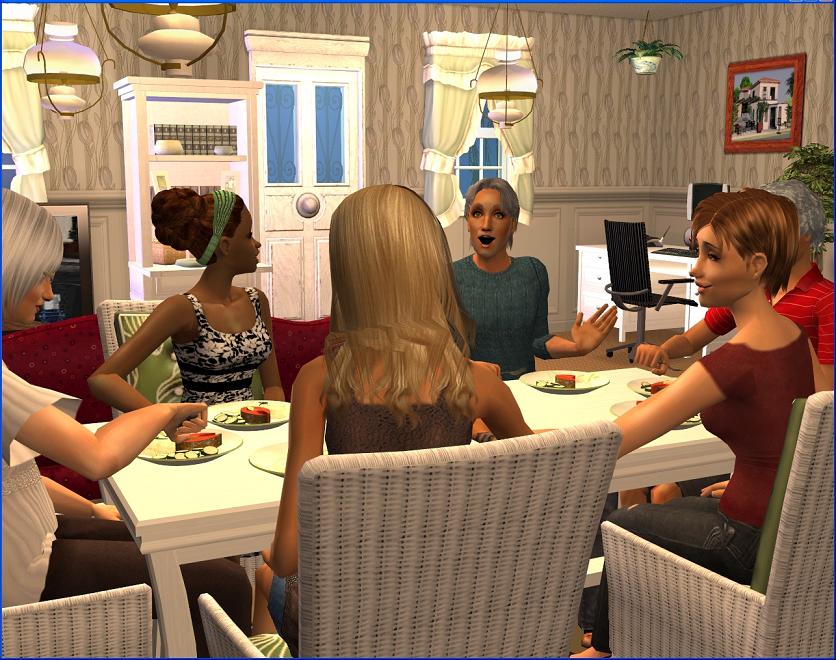 The main reason was so we could announce our engagement. Dad especially is really happy for us.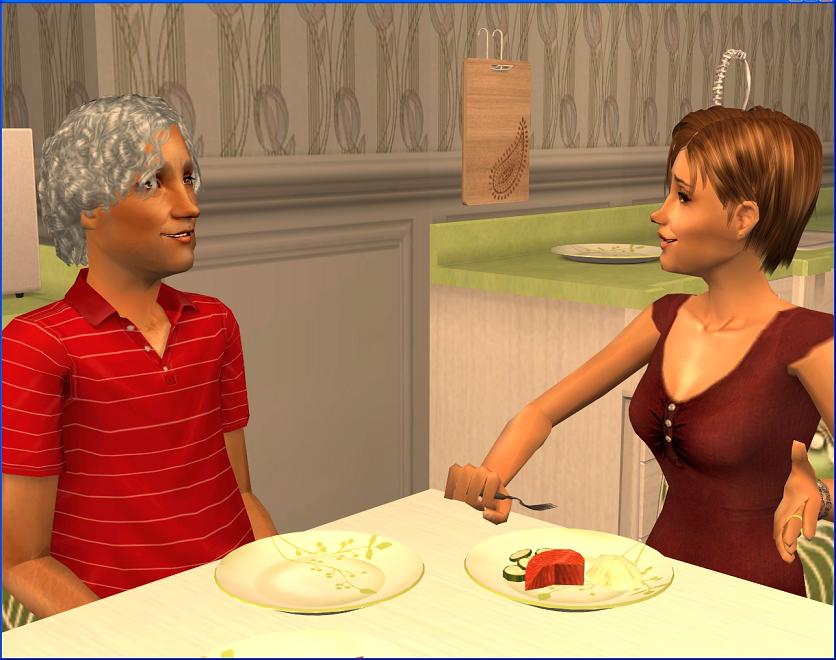 Joanna's parents congratulated us too but I'm wondering how long it will take
Adam
to start asking about grandchildren. I'm sure he's already thinking about it!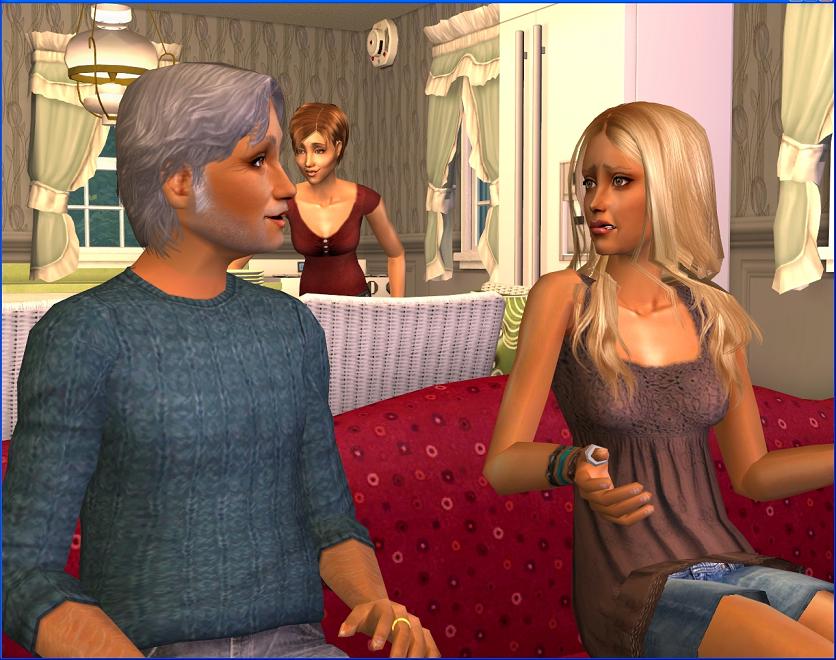 After dinner, Dad started asking about our wedding plans. We're planning on having the wedding here at home. As soon as Dad heard that, he tried to offer to pay for us to have it at Cedarwood (for a mere $10,000!). Honestly, we don't really want that. Why spend that much money when we can just have it here? Wherever we have the wedding, we'll still be married at the end of it.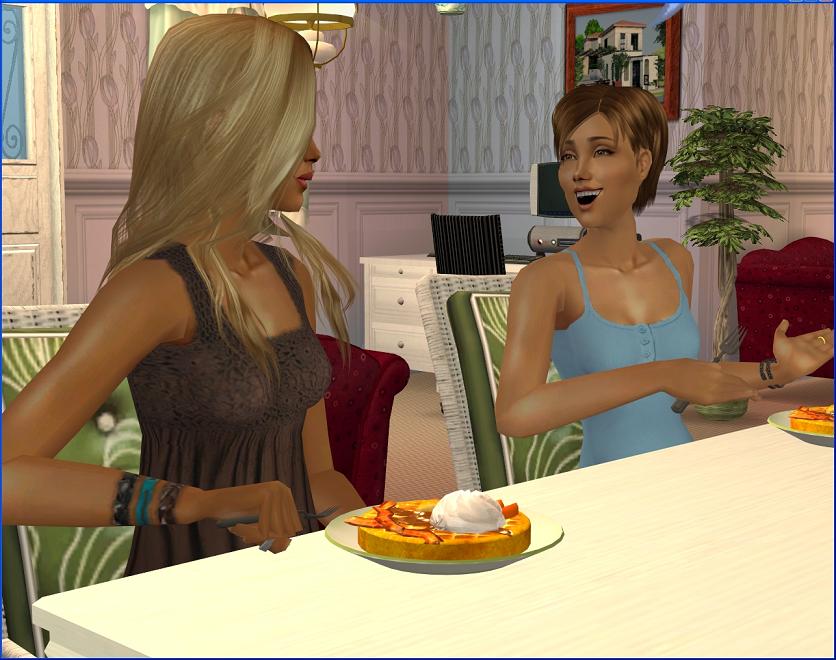 I told Joanna about it later and she laughed and said I should get him to pay for our honeymoon instead. Uh, no. We can afford a little trip away. If only we could decide on where! Joanna wants to go to the Far East, I want to go to Cape Elizabeth. Dad has been there and loved it and
Patience
is living there right now and having a great time.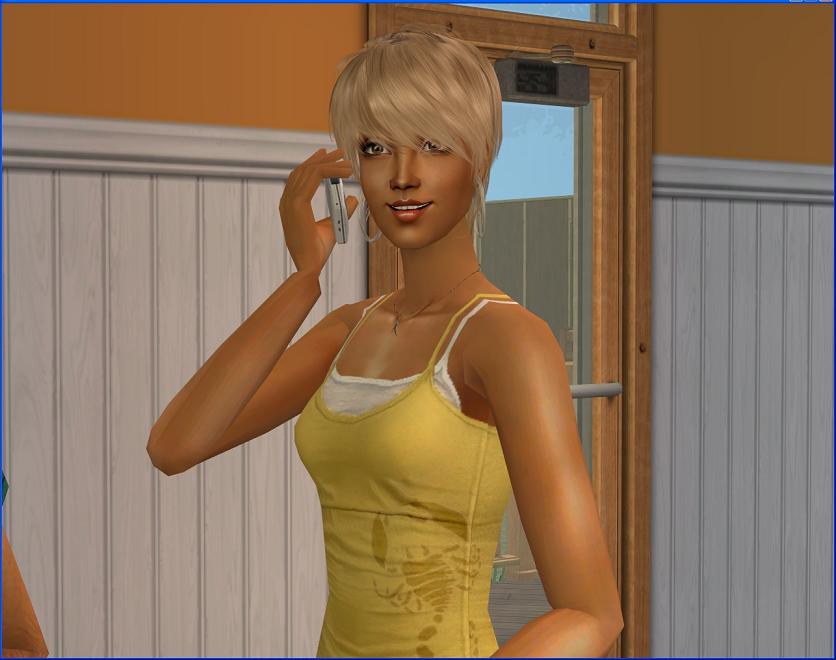 Patience was the next person I told about the engagement, after our parents. I thought she sounded a little sad that she wasn't there to share it with us but no - she was mainly sad that she's missing out on dress shopping!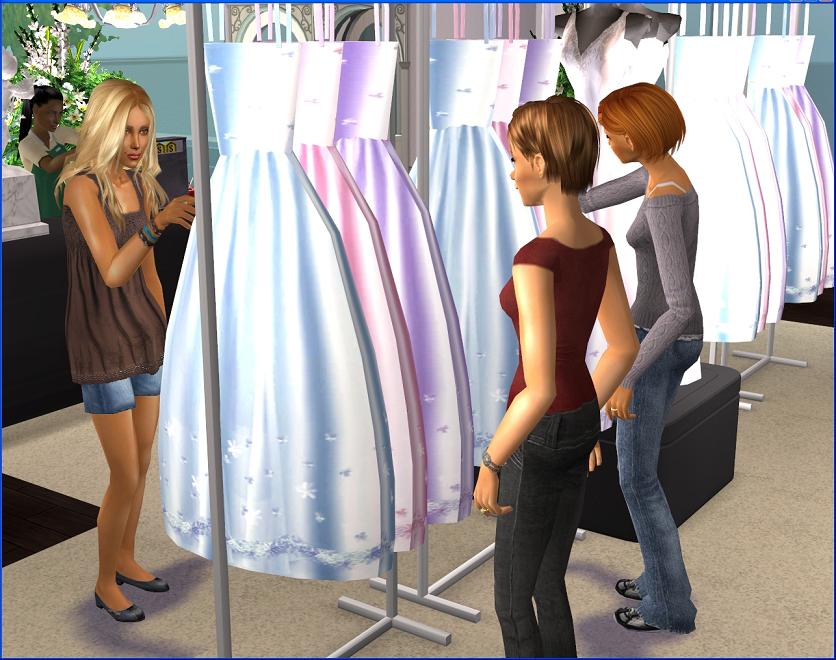 Maybe she could have helped us out a little! We've got dresses now but it took us forever to find anything we liked. Nothing seemed very
us
. We almost asked
Olivia
to make something for us but she's so busy doing the dresses for
Lia
's wedding - Lia's gown is apparently quite complicated.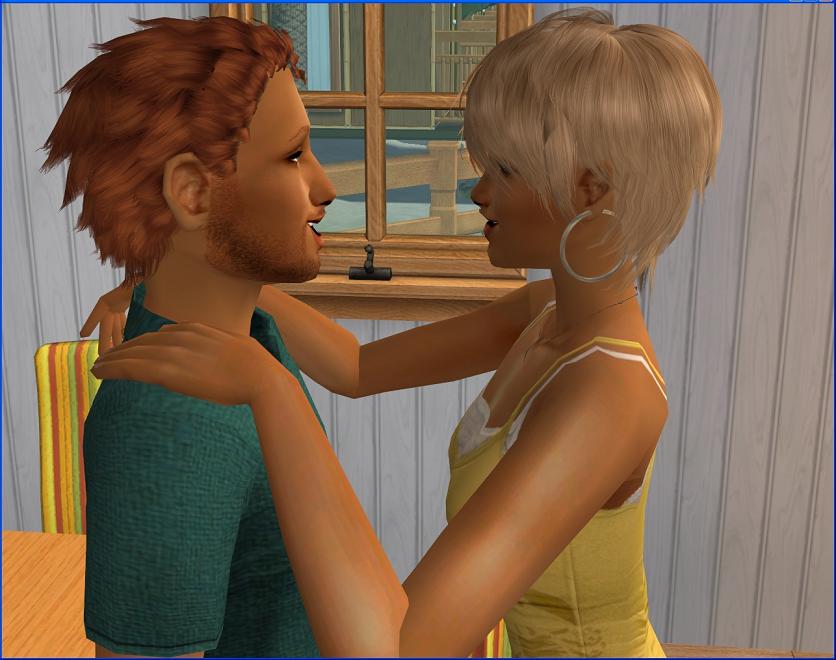 After I filled Patience in on all the wedding stuff, we started talking about her boyfriend, Rob. I'm
dying
to meet this guy! She'll bring him to the wedding, I'm assuming but I'm hoping to meet him before then. Patience comes home in the summer, so not long to go!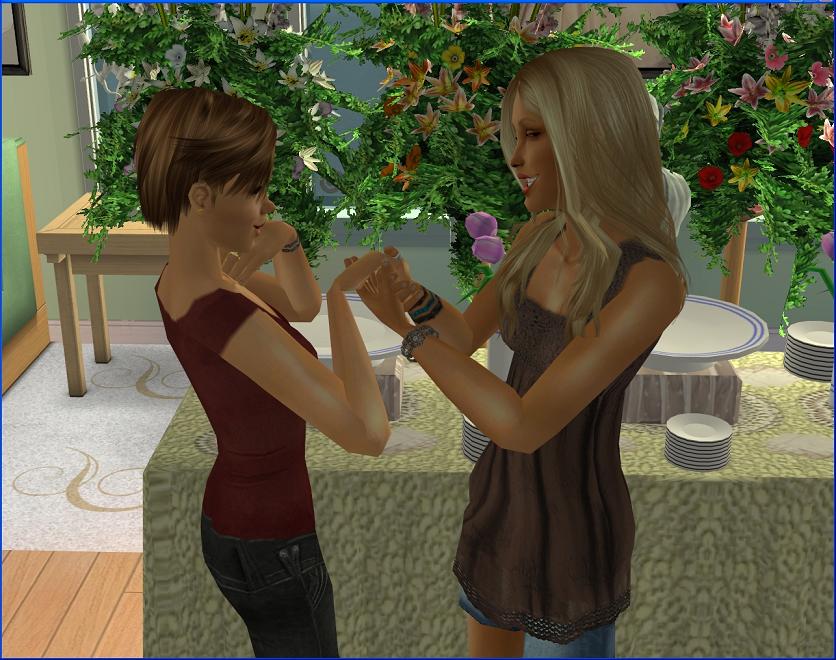 Our wedding isn't until next spring but I'm amazed at how quickly everything is coming together. I guess it's easier when you don't have to worry about venues and booking fees and availability and all that.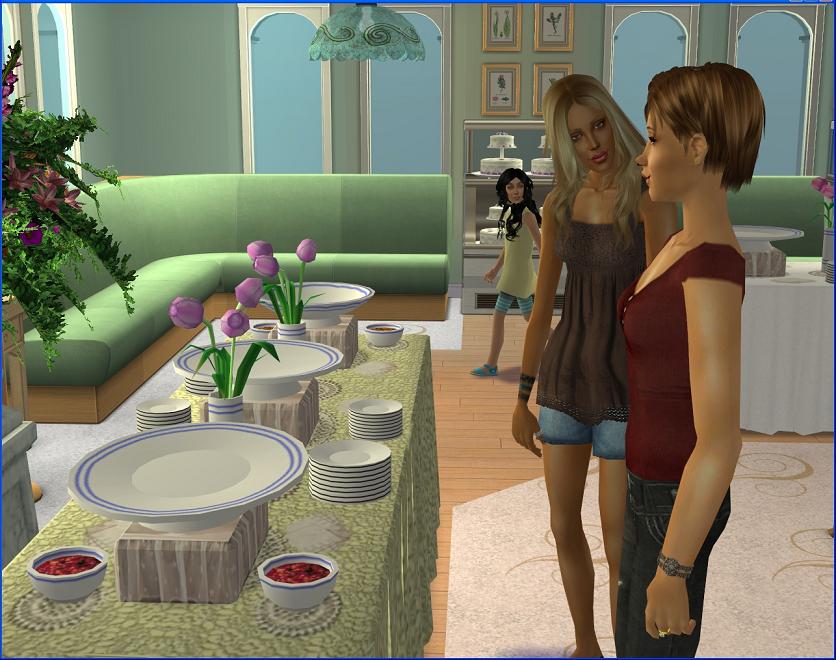 Catering is taken care of because Joanna is insisting on doing it all herself. We had a little taste test at the bridal centre and she declared that none of those caterers knew what they were doing. I'm a little dubious as to whether she can really handle catering a whole wedding, as well as, you know...being
in
the wedding. But she won't be swayed.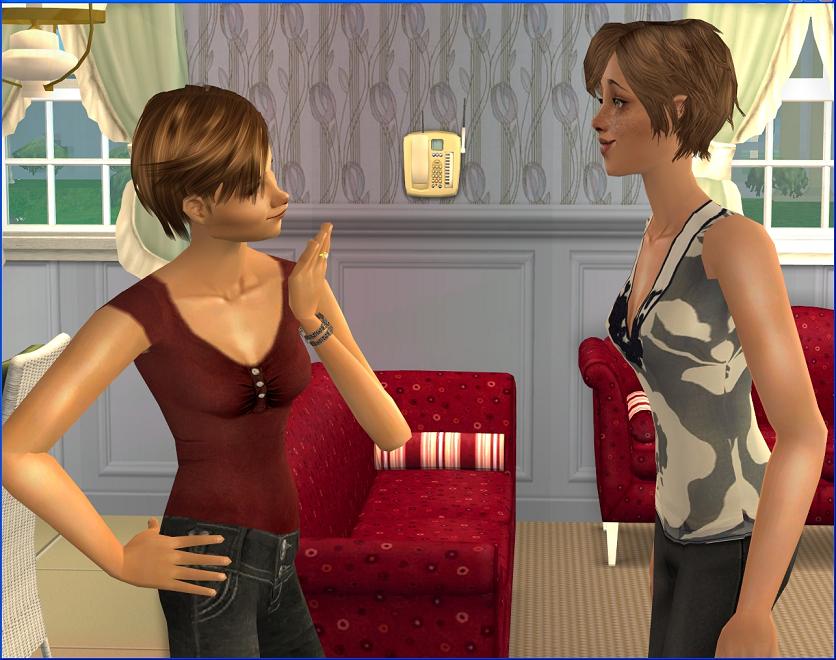 At least by then, Joanna will be several months into her new job and hopefully not too stressed. Betsy
Carmody
, the principal, offered her a job at the high school, beginning next year. She had to think about it a little because she is happy where she is but she thinks she's better suited to teaching older kids, so it didn't take her too long to decide.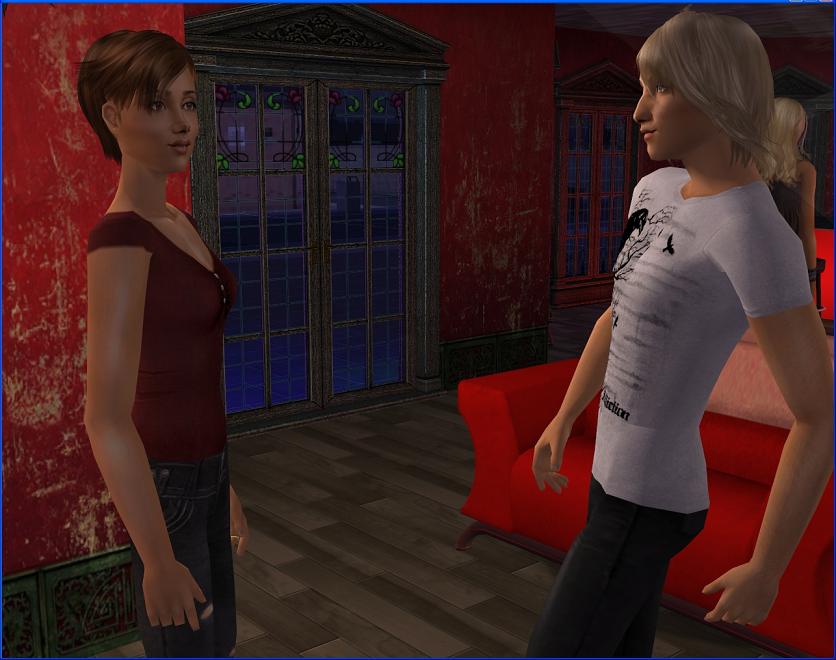 Joanna and I thought we'd meet up with a bunch of friends at The Old Brick, where we used to hang out a lot during college. Turns out it's still a big hang out for the college kids and one of them took a liking to Joanna!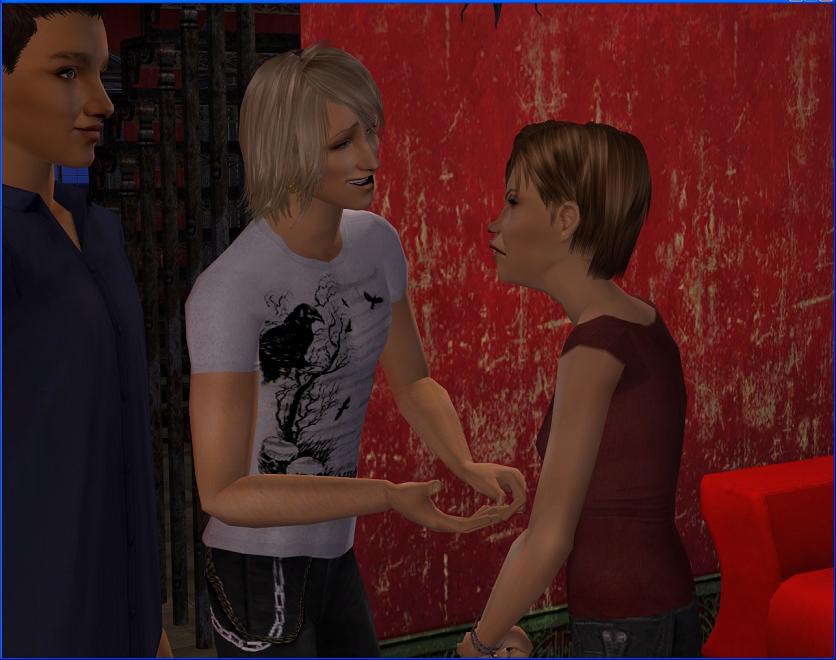 She tried to be as unfriendly as she could but he followed her around the whole night!
At one point, she looked over at me. I think she was hoping I'd save her but it was too funny for me to intervene.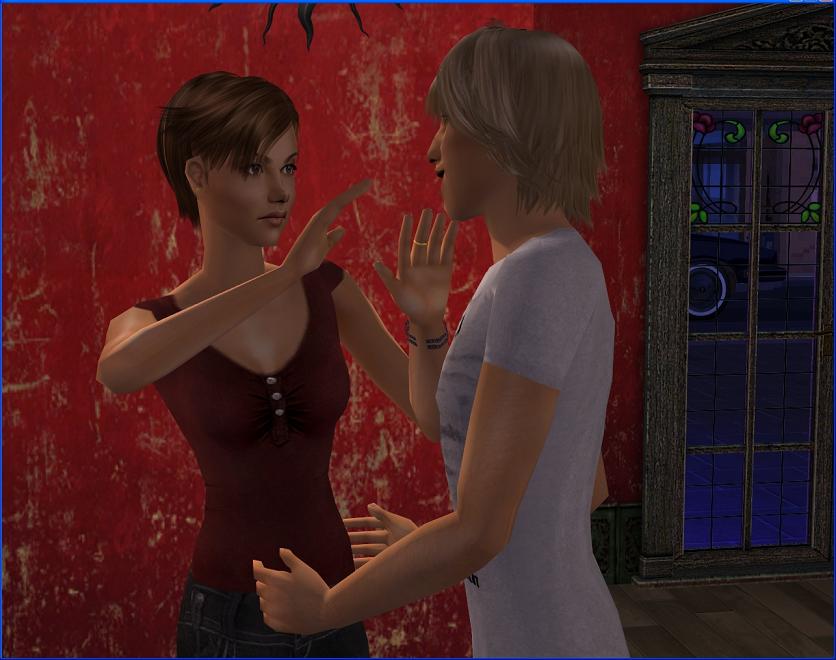 Joanna didn't think it was so funny. The guy, whose name was
Amar
, was really pretty bold.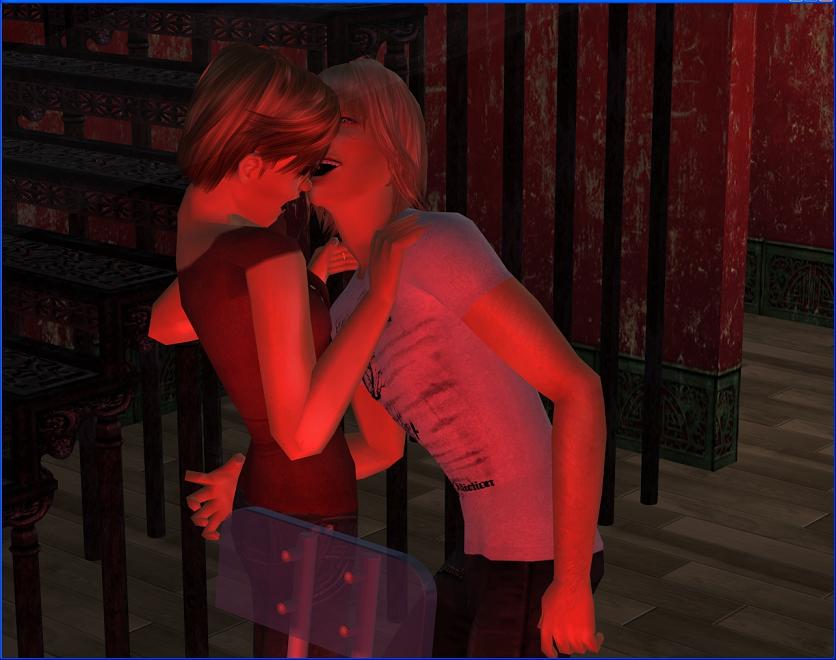 I don't know how many times Joanna told him she was a lesbian. I think he must have thought she was just saying that to get rid of him (or he thought it was hot...sigh) because he tried to grab her ass anyway.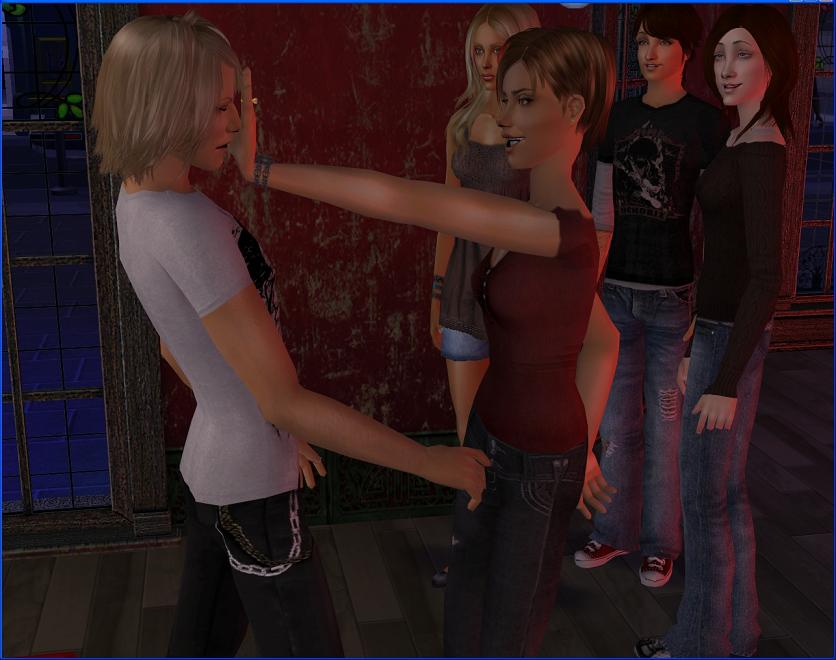 Yeah...Joanna wasn't having that! By then, there were a bunch of people crowded around, including
my sister's ex-boyfriend
and
his new girlfriend
. Everyone thought it was pretty hilarious, which it kind of was.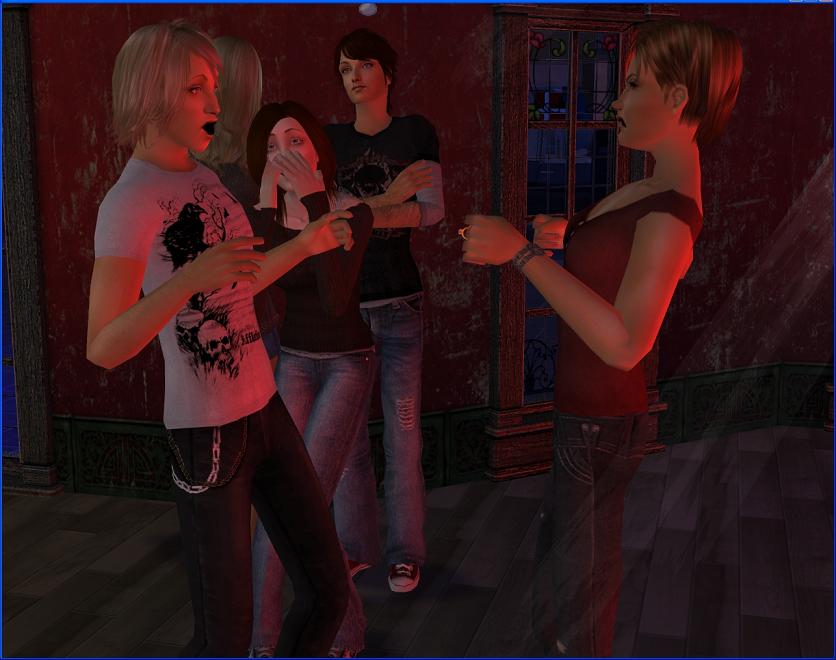 It just started to get a little sad though. This Amar guy was so unbelievably clueless that it went from funny to almost horrifying!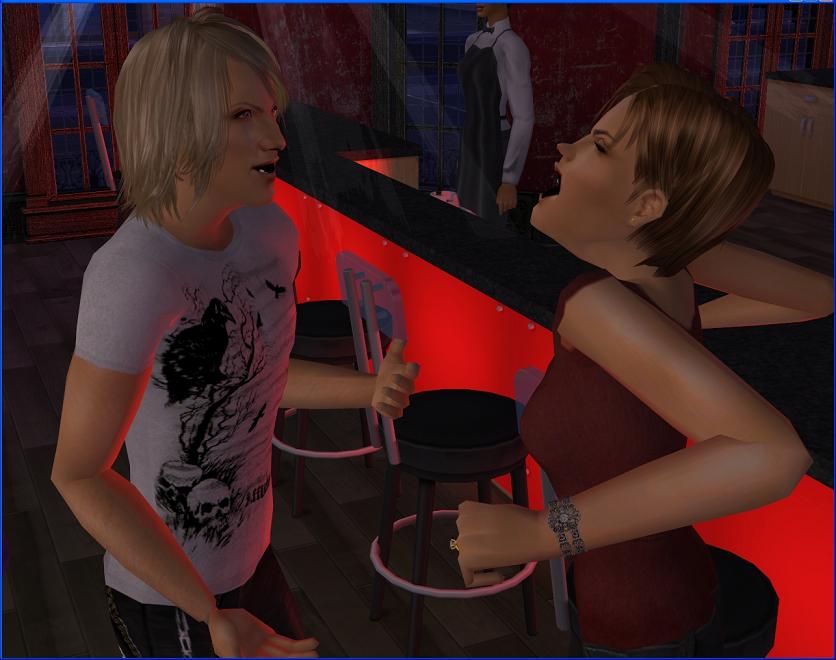 And Joanna was really reaching her boiling point! We had to get her out of there before she completely lost it!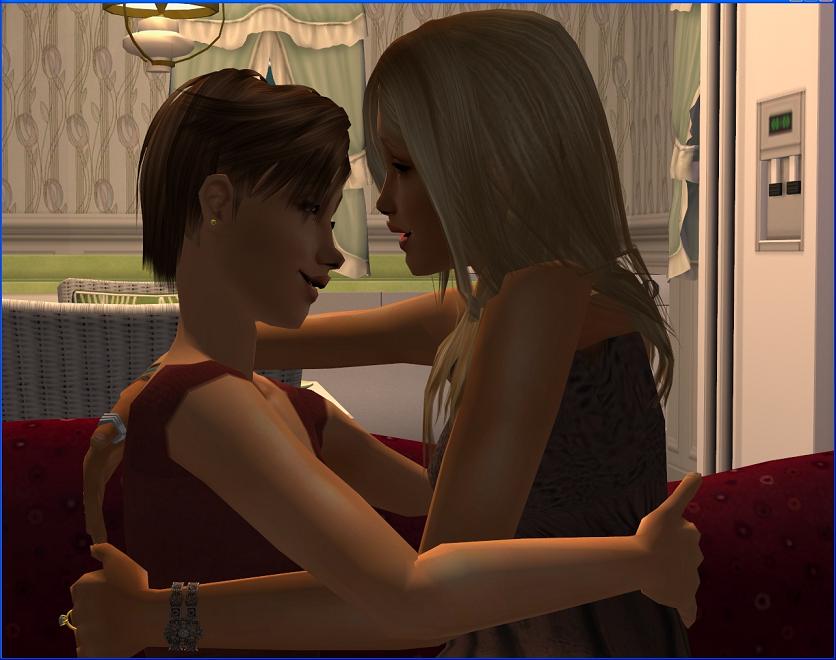 We almost went out to dinner once we left the bar but decided to call it a night instead. Sometimes a quiet evening at home is more enjoyable than a night out anyway!
Notes:
Title is from

Bohemian Like You

by Dandy Warhols.

So many engagements this round! I think I can confidently say this is the last of them - my last three families are all married couples. Rose and Joanna will get married in Spring 2023, at their house, as mentioned. I'm not going to do a bridal party with them, because they're simple girls but there will be much picture spam. ;)

For everyone who wanted to see Amar shot down by Joanna...well, there you go! I almost wish I'd taken a video of some of it! It was really very amusing!

Joanna and Rose had a pretty big tax bill this round - $15,000! They're nowhere near as well off as they were last round, which pleases me quite a lot. They're nowhere near destitute though, so I should still be able to send them on a little honeymoon.

Don't forget to vote for Sullivan's next governor in the poll in the sidebar, which should already be up. If it's not, just wait a couple of minutes - it just means I'm working on it!