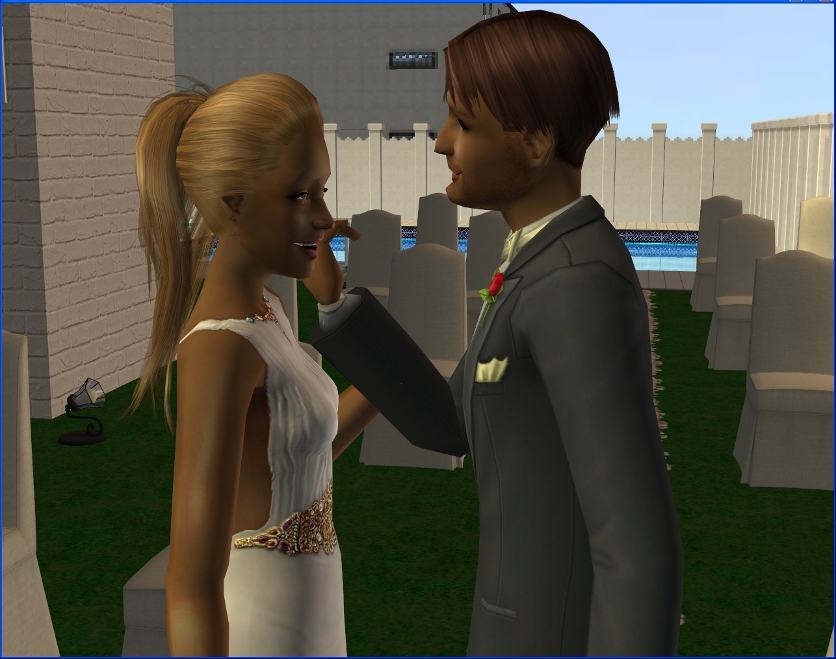 After 20 years together, Max and Zaria are finally getting hitched! Everything is ready, so now all that's left to do is wait for the guests to arrive.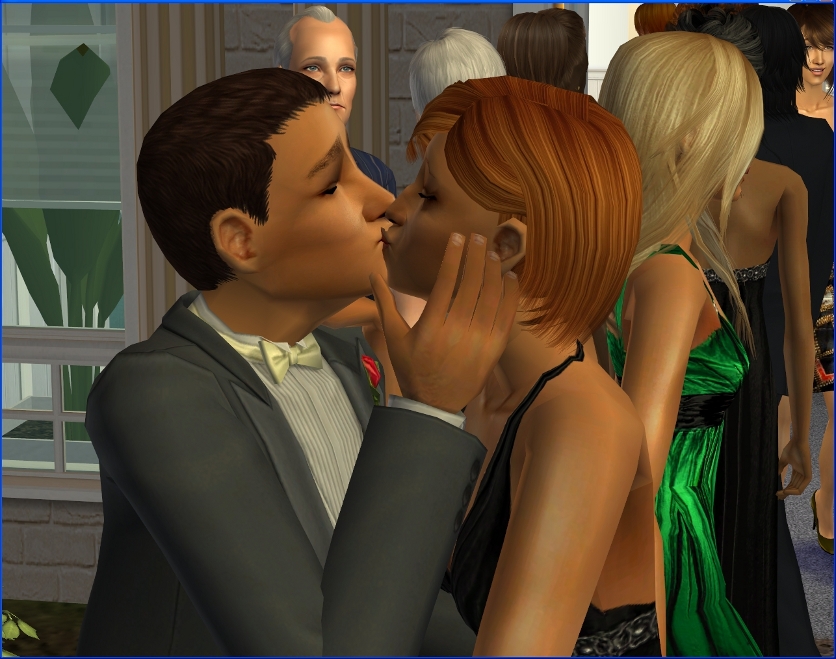 Bridesmaid
Cordy
and her husband (and groomsman)
Eliot
are clearly swept up in the spirit of the day!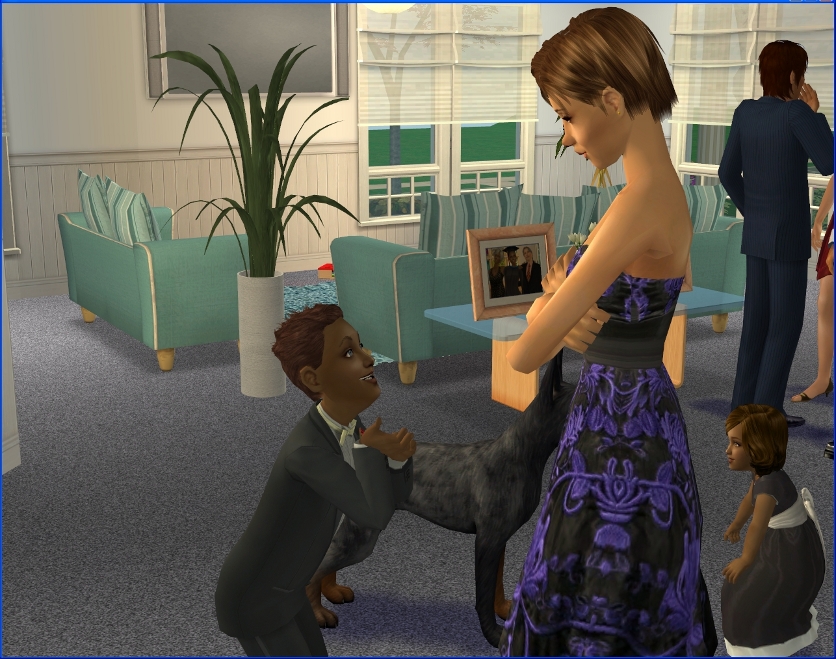 Inside,
Josh
is attempting to be a good little host and entertain the guests.
Joanna
, however, is displaying all of her usual tact and social graces.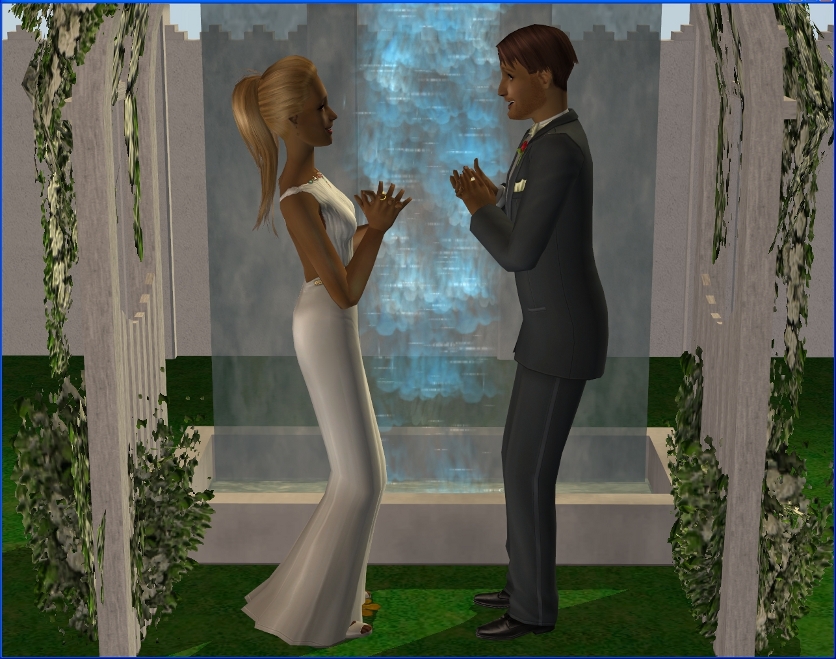 Maybe it's best if they just get on with the ceremony.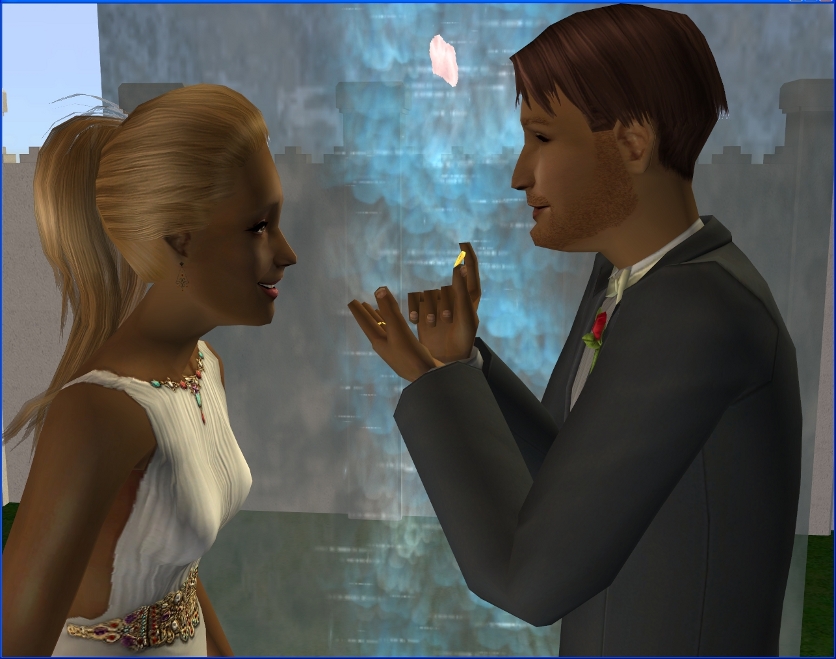 The bride and groom are, naturally completely focused on each other.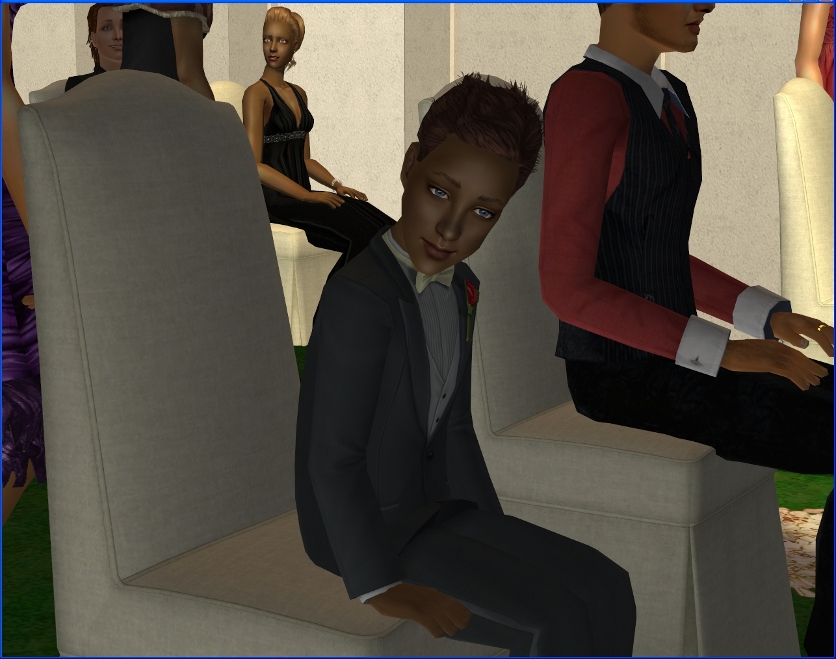 So they don't notice that their son is getting a little bored. Nobody told him how
long
this was going to take!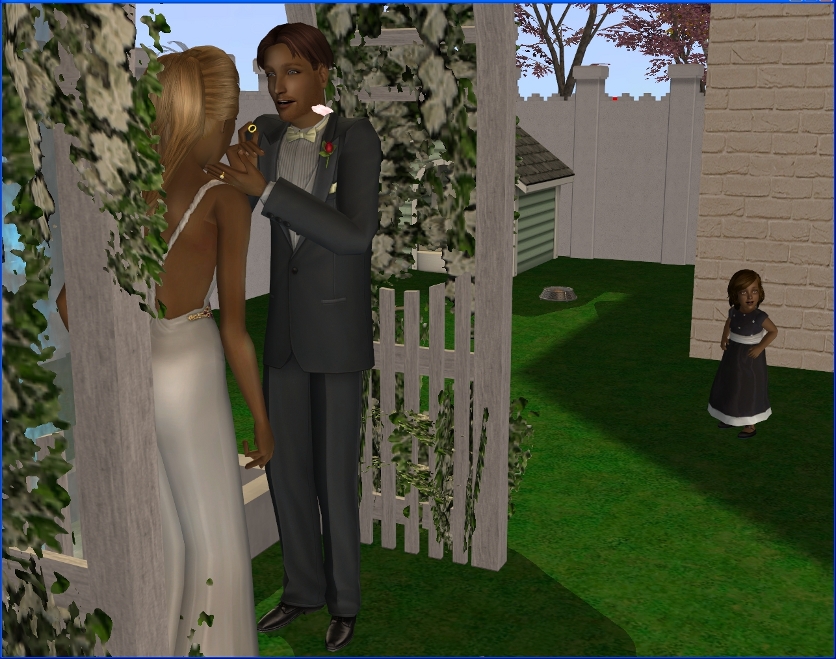 It's a little harder to miss Jessica (loudly!) calling out for her daddy while Max and Zaria are exchanging their rings.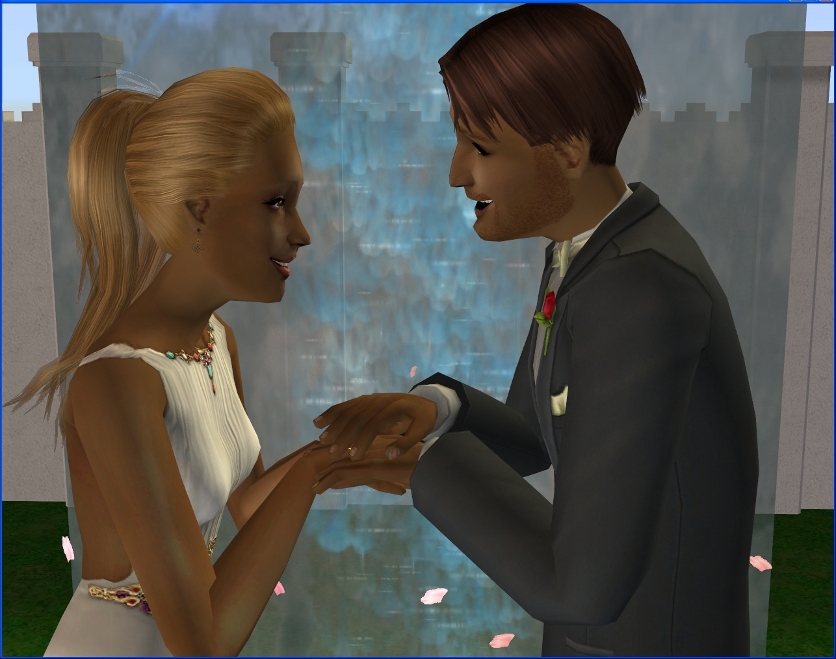 They're almost done though, so whatever Jessica wants can wait.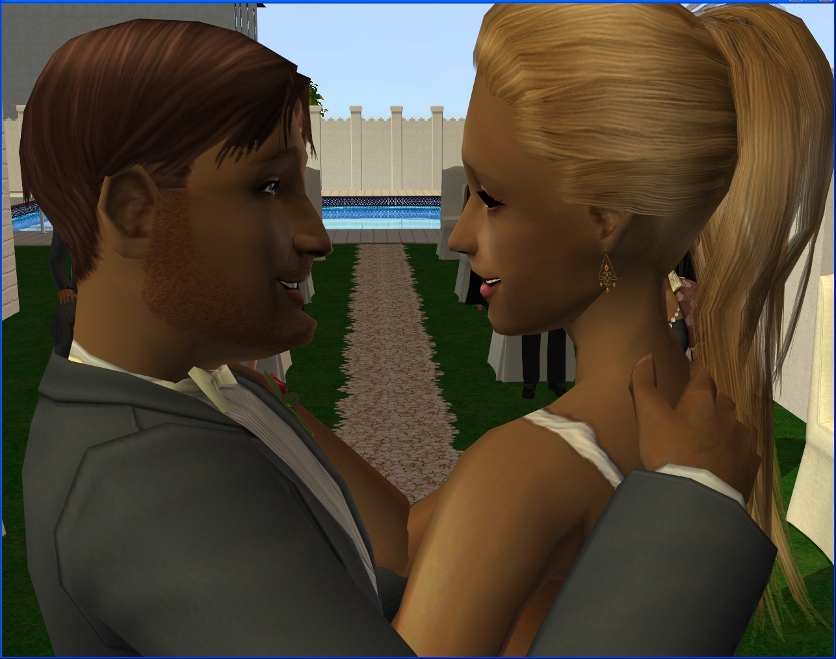 And finally, they're married!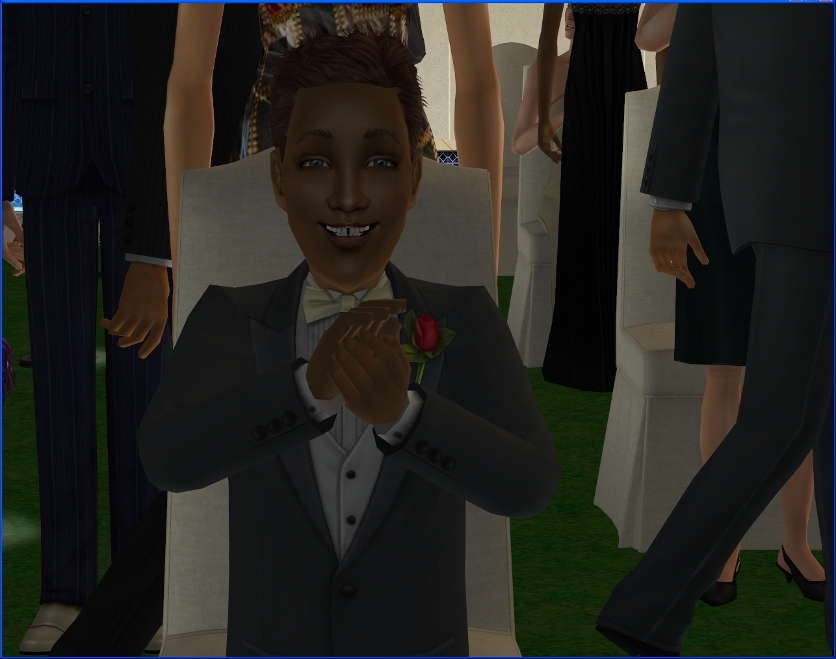 Did Josh actually end up enjoying the wedding or is he just glad it's over?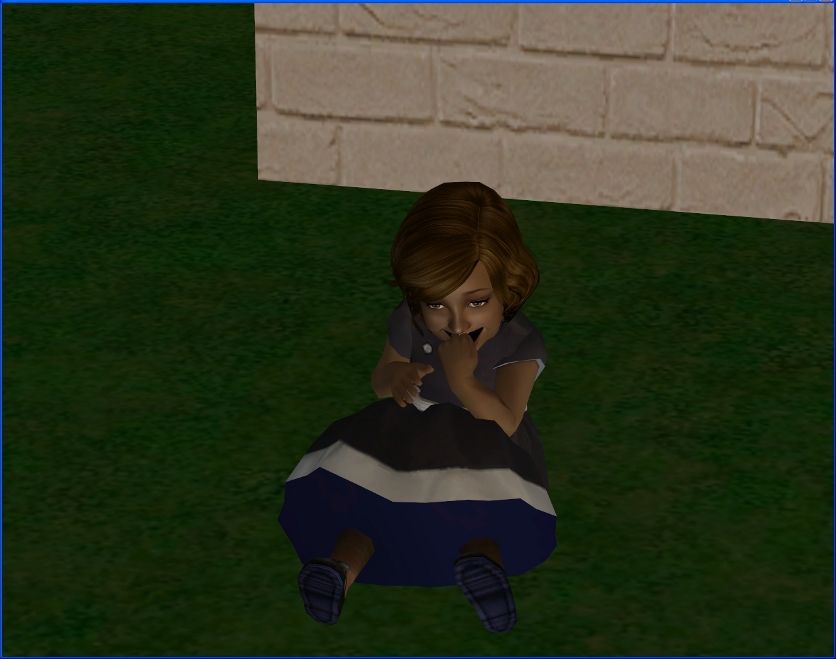 Jessica doesn't really know what's going on but she has, at least, stopped whining, momentarily distracted by her fingers.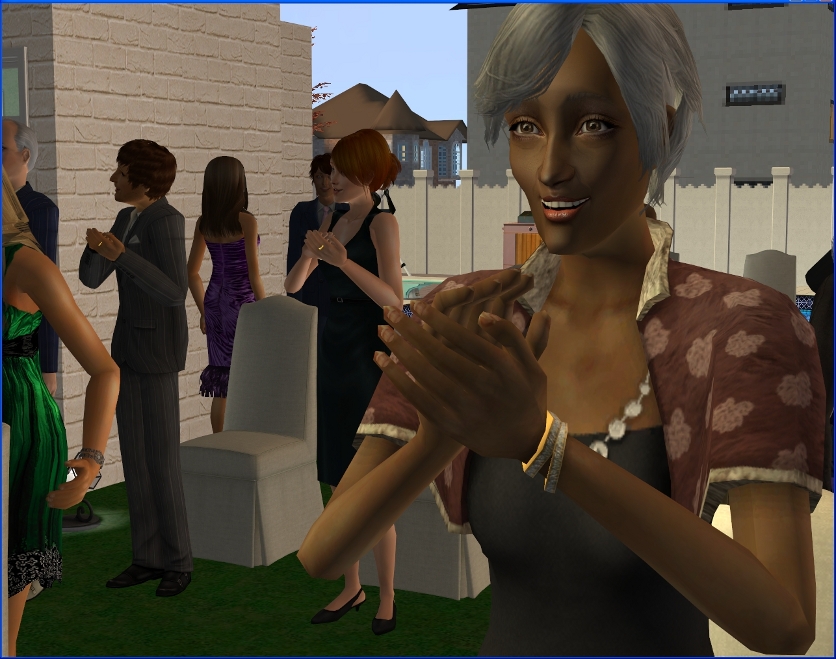 Caterina
is thrilled to see her son married - finally! She never thought she'd see the day!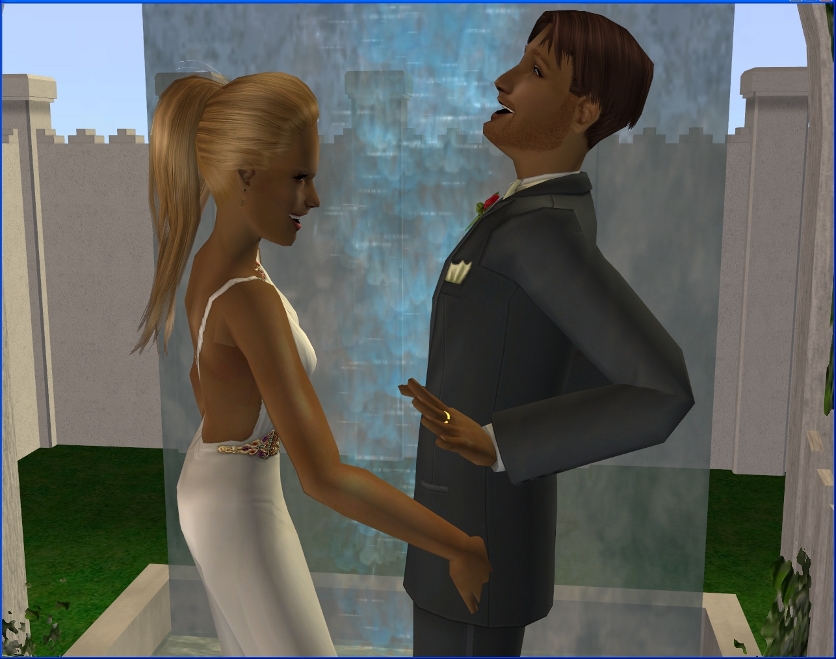 It doesn't look like marriage has changed these two at all!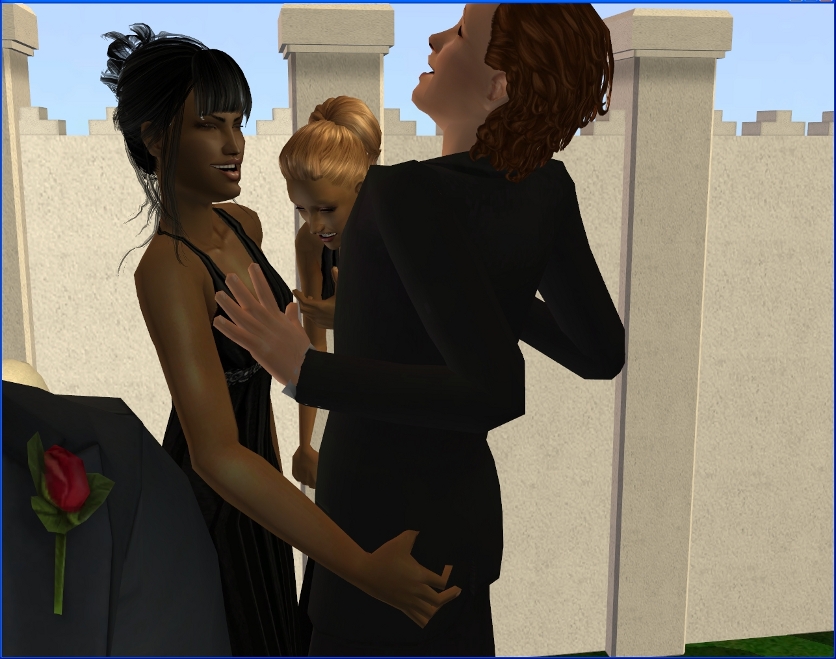 Across the yard, bridesmaid (and the groom's sister)
Olivia
is engaged in the very same activity with her boyfriend Steve. Maid of honour (and the
bride's
sister)
Asha
reacts with horror, as she hasn't done the same thing and more in public with her own boyfriend.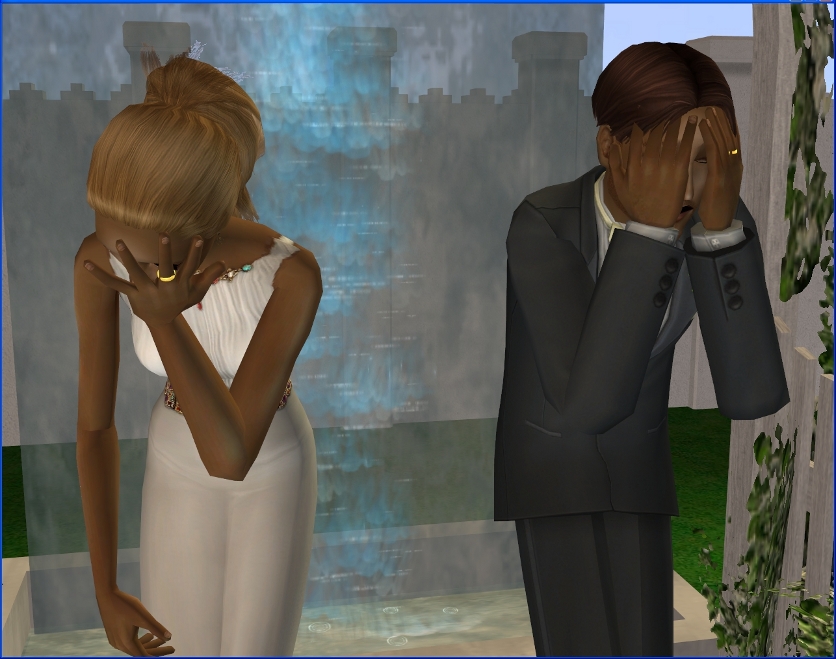 The newlyweds are similarly disgusted. If anyone is going to play a game of grab-ass at this wedding, it's going to be them!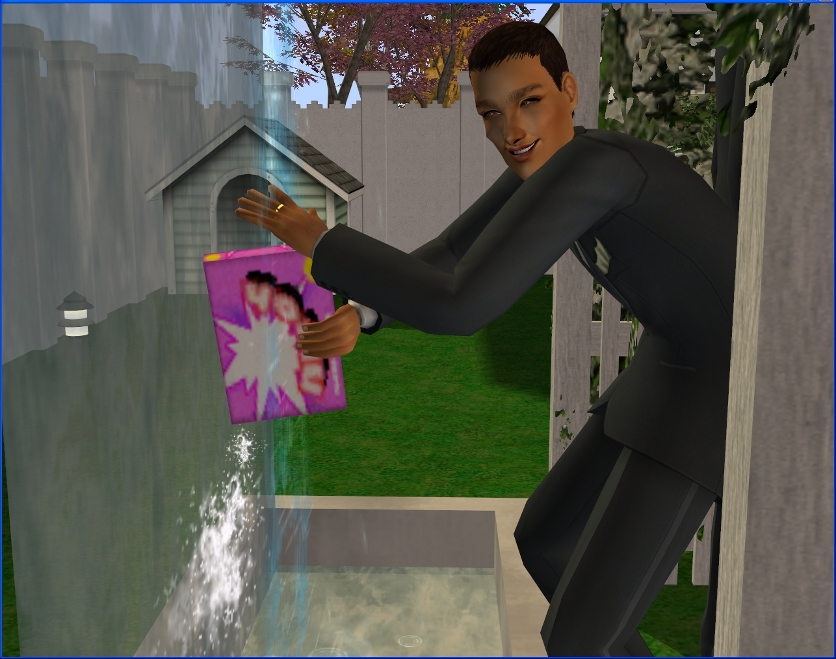 Oh, Eliot, aren't you hilarious? Do you know what else you are? 36 years old! But the water feature has served its purpose for the day, so no one gets too upset at Eliot's little prank.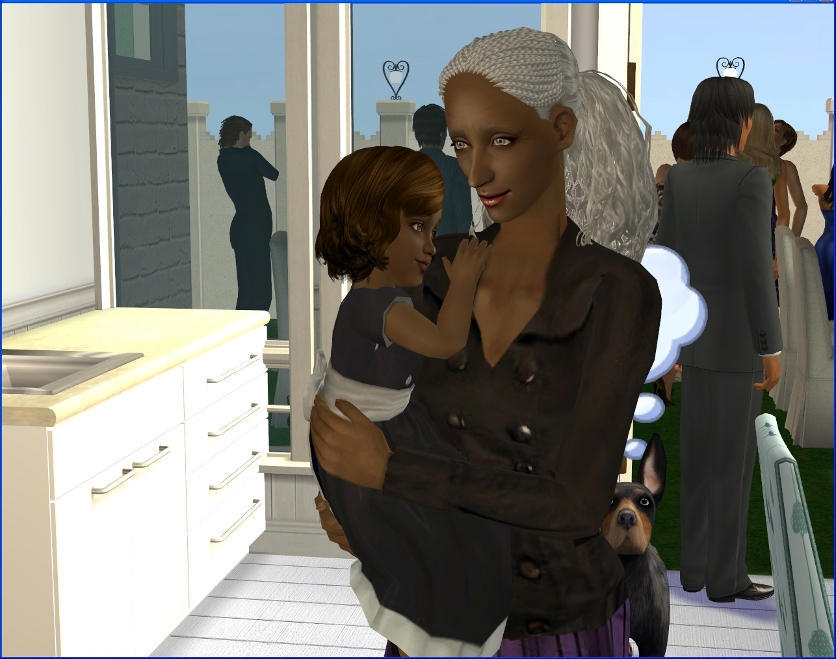 It's time for the reception now and Grandma
Kit
brings Jessica inside. There are a few toys scattered around the living room for her and hopefully, that'll keep her out of trouble!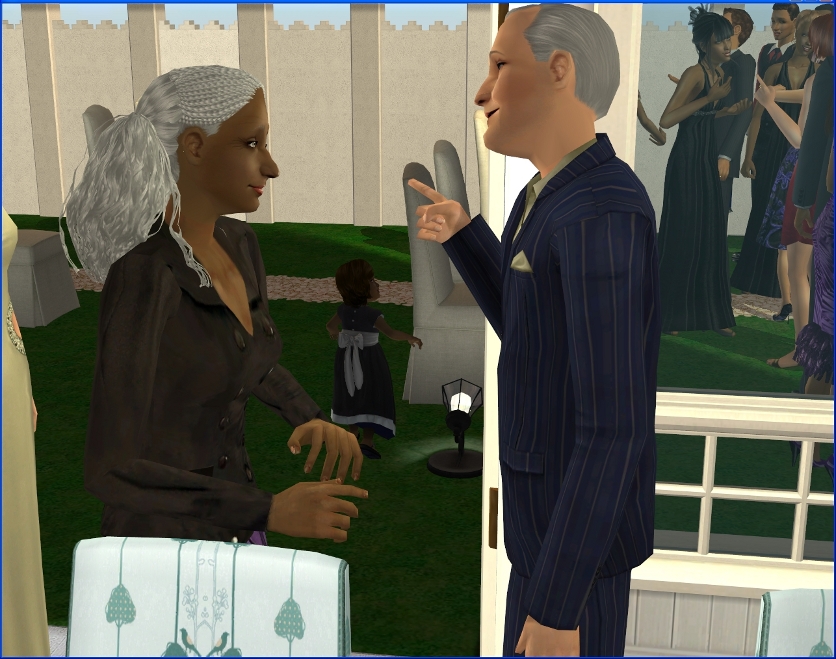 But who cares about toys when there are all these new interesting people around? So Jessica takes advantage of her freedom while Kit is lured into conversation by Max's uncle
Charlton
.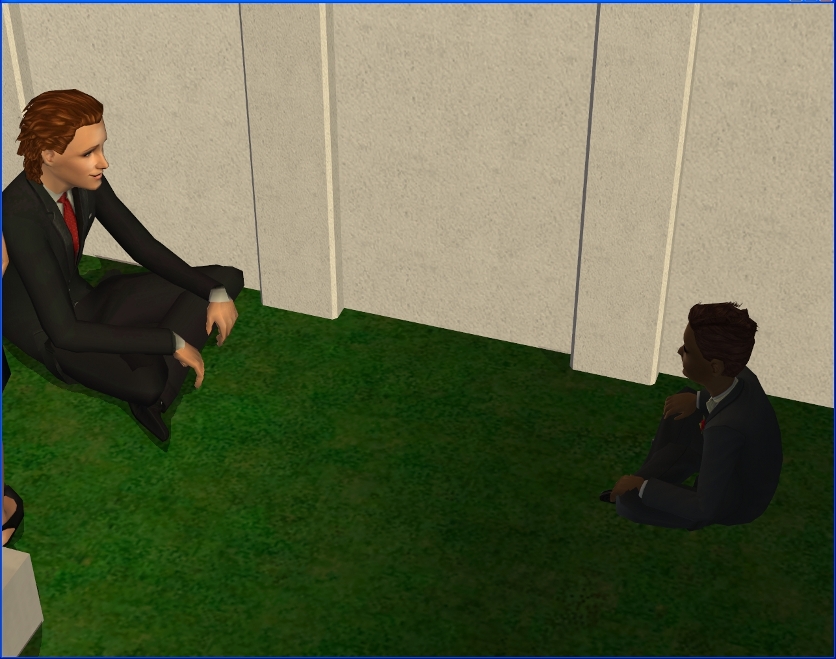 At least one of the kids is occupied. Steve has taken it upon himself to keep Josh entertained for the afternoon.
Perpetual bridesmaids Asha and Olivia have plenty of friends in attendance, so they're enjoying mingling.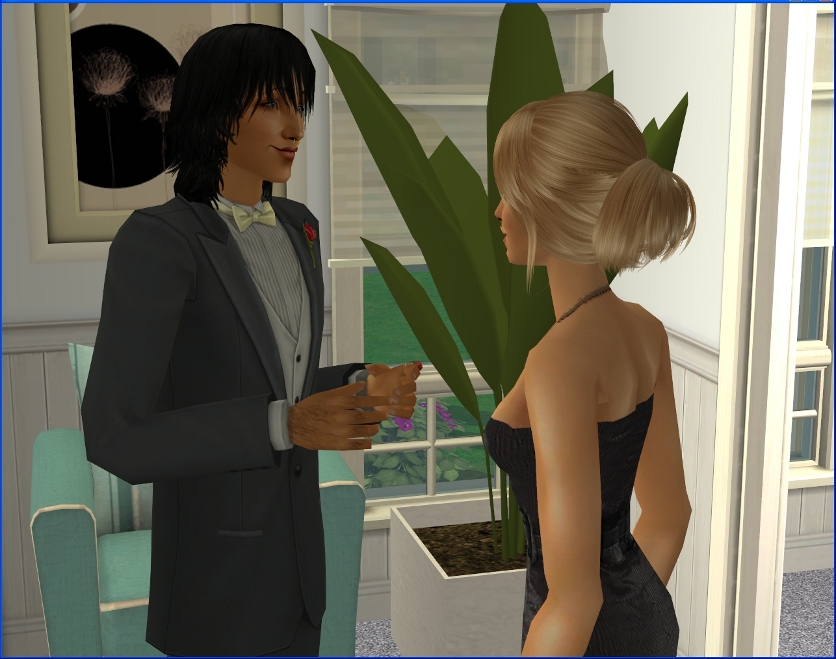 Luc
is up to his regular tricks, checking out any female who happens to cross his path, including
Kirstin Sitko
.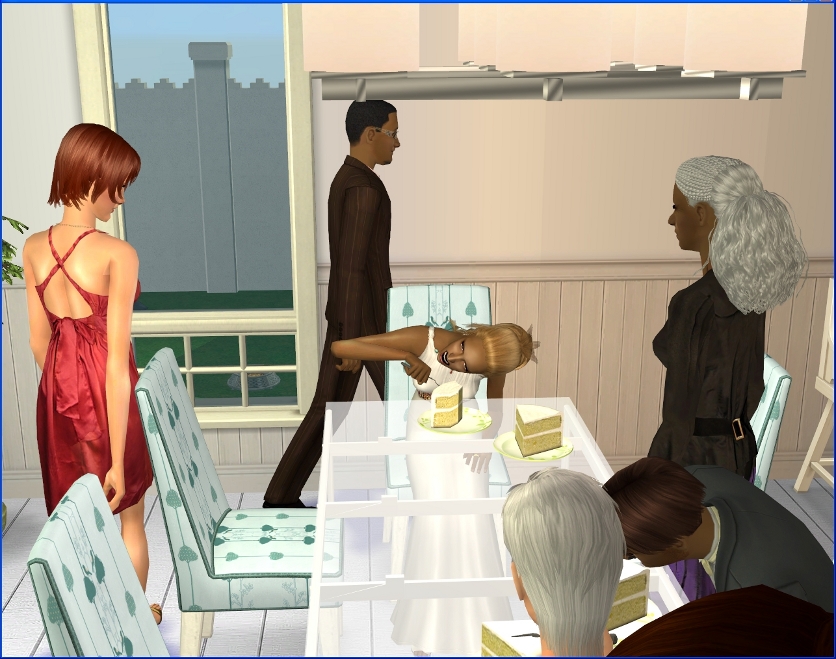 In the kitchen, Zaria is
really
enjoying her wedding cake, despite the strange look she's getting from
Ione
.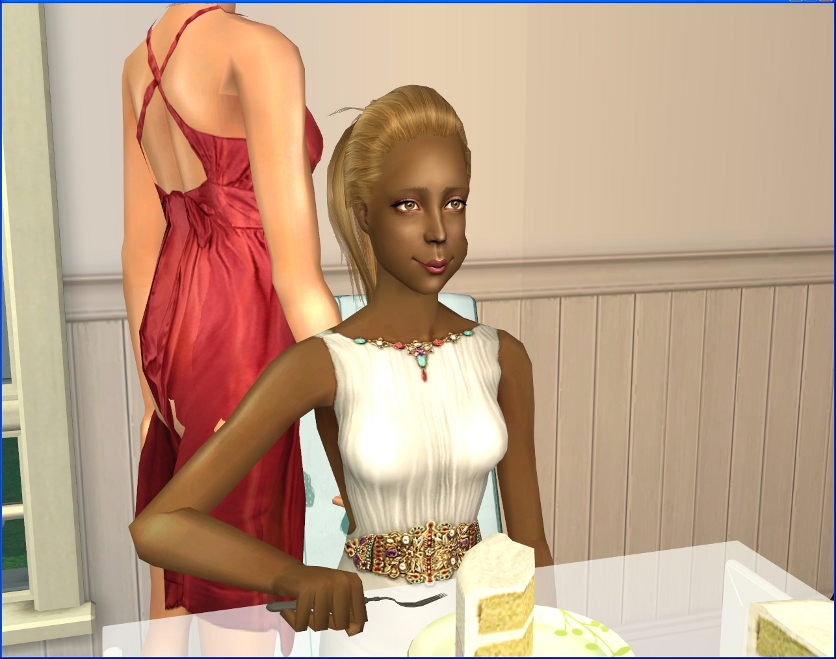 She doesn't really care. It's her wedding day and she'll make a glutton on herself if she wants to!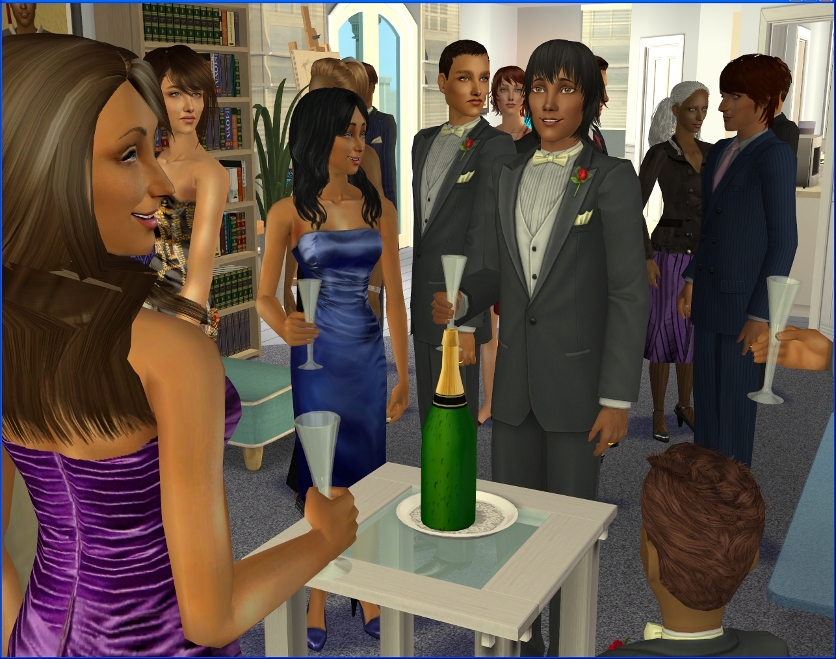 Zaria's just gulped down the last of her cake when she hears it's time for the toast!
Wade
, Max's best man, takes care of that, though the newlyweds are also surprised by a toast from Asha and another from
Cara
.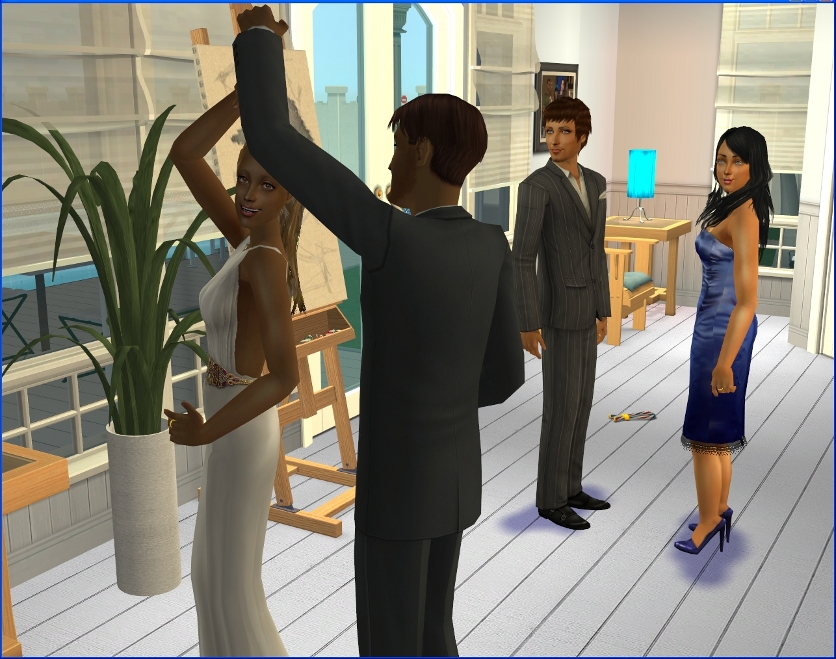 The afternoon ends with the first dance by the newlyweds.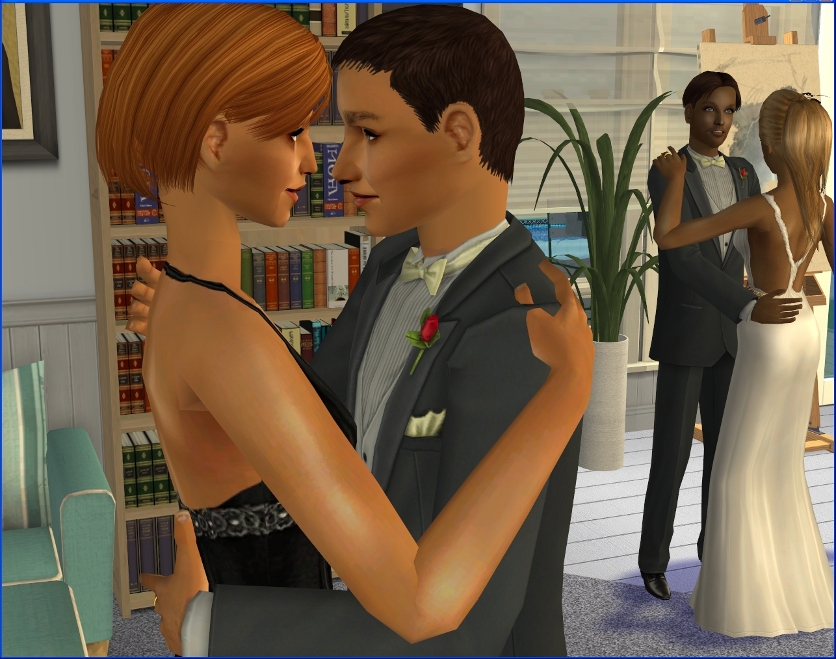 It doesn't take long for the bridal party and the rest of the guests to join them.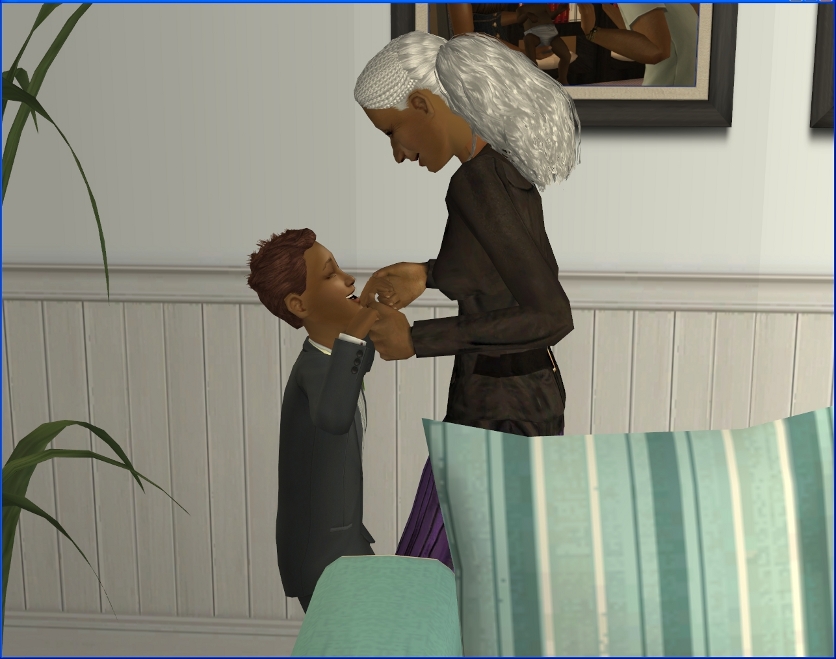 Even Josh gets in on it, dancing on Grandma Kit's toes.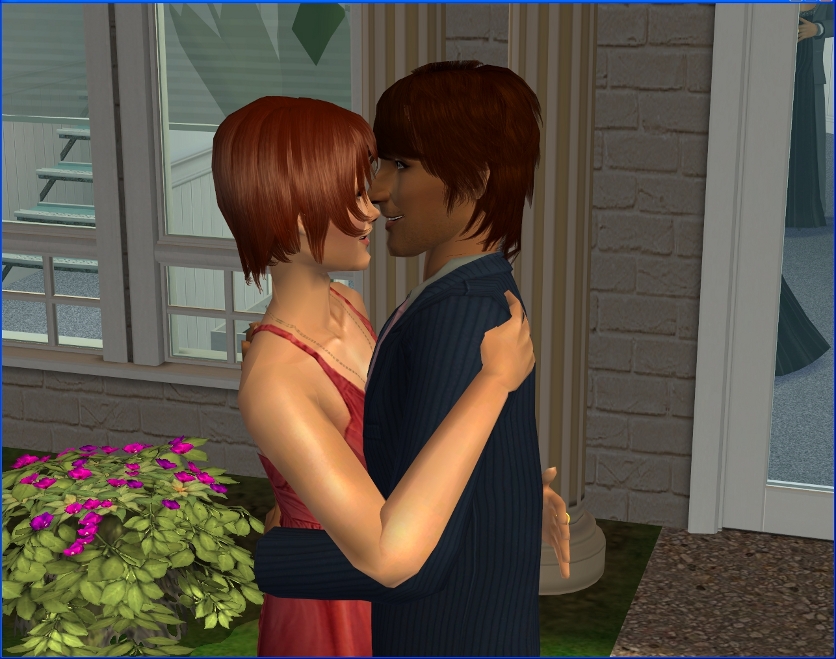 Evan
and Ione, perhaps realising that this might be their only chance for some alone time (what with the 9 month-old twins they have at home), decide to take their dancing outside.
Little Jessica hasn't been spotted for a while - where could she have gotten to?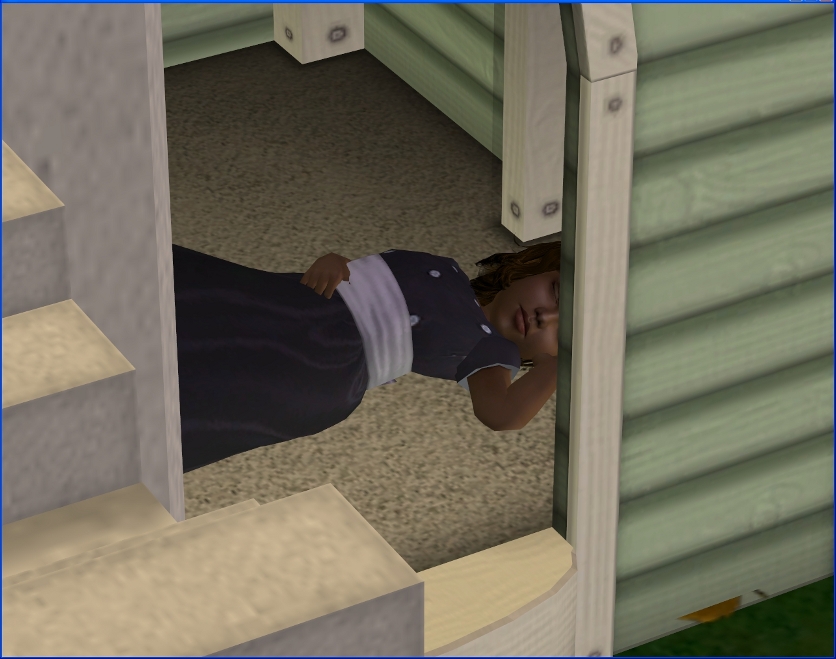 Ah. Well...at least it's clean?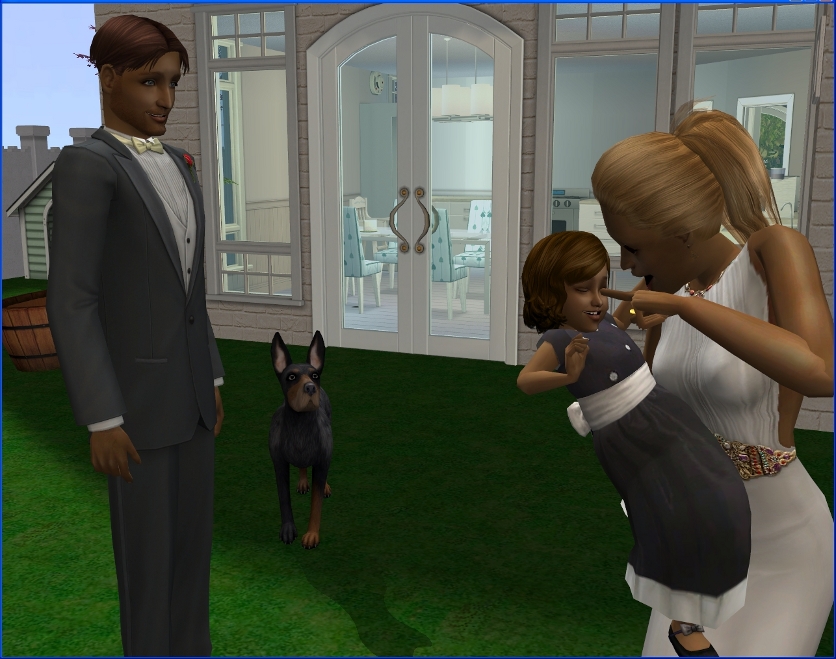 She's not in there for long anyway. As soon as the guests leave, it's back to normal parent stuff for Max and Zaria. Don't feel too sorry for them though - they will be heading off on a delayed honeymoon this winter, at their holiday house in Cape Elizabeth.
Extras:
As always, I did some posed pics after everybody left.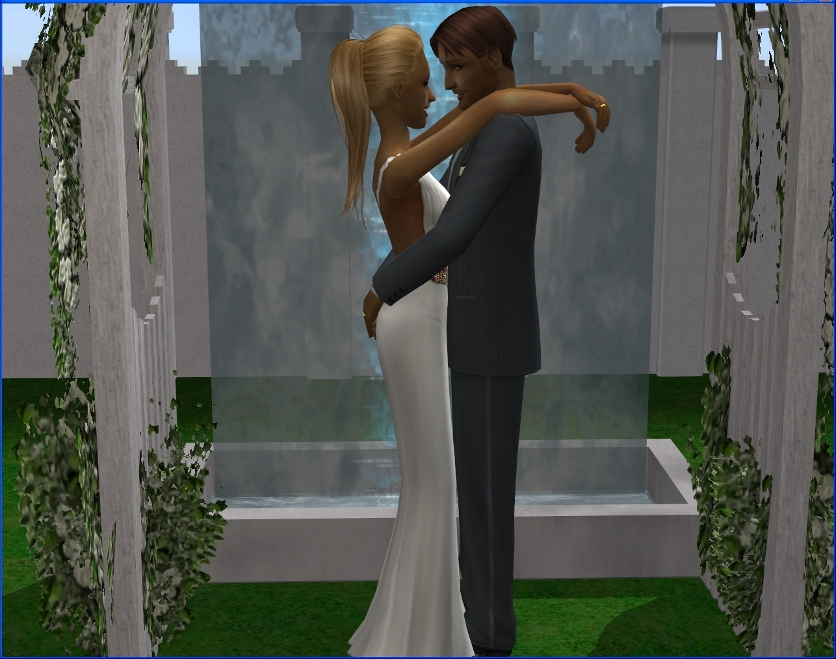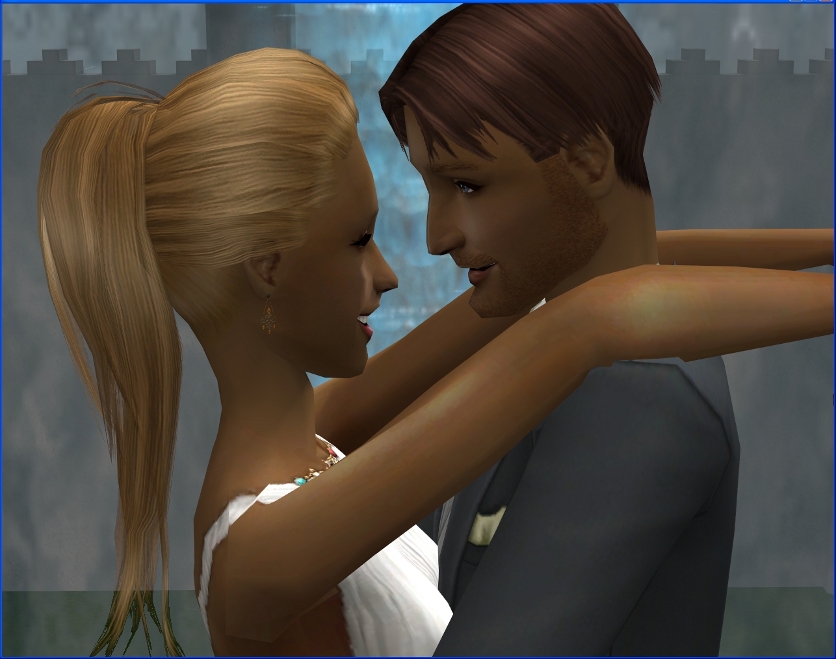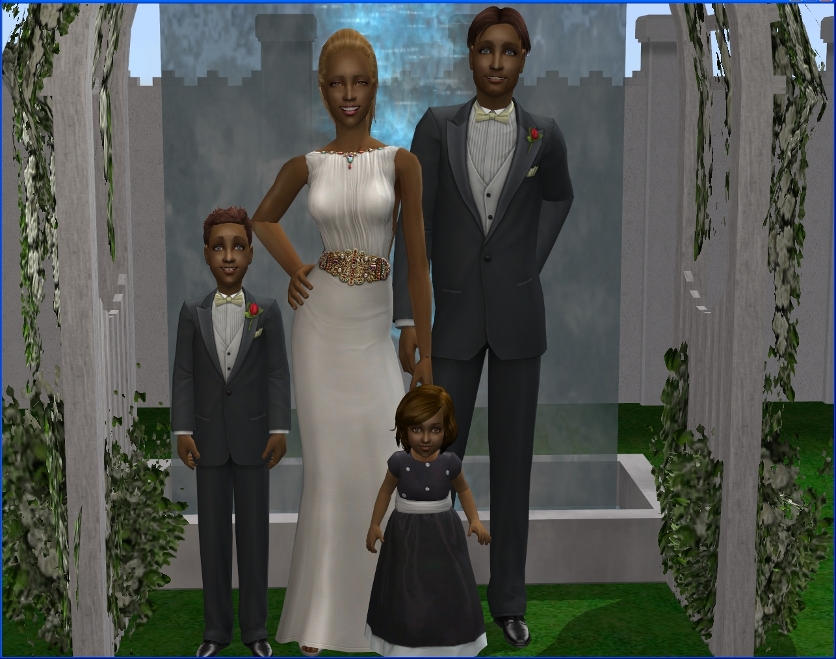 Awww...how cute is Jessica, seriously?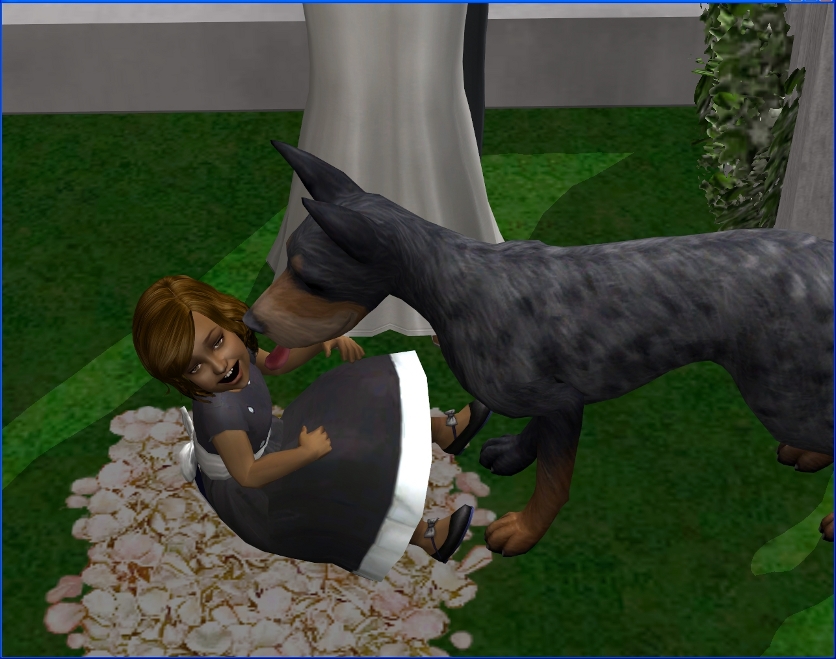 Although what's that they say about working with kids and animals? Something along the lines of "don't"? LOL. Jessica and Pachyderm (I don't know - I was apparently smoking crack when I named him) got in the way of every picture.
Extreme close-up because I love this pose but Max's hand is on Zaria's boob. Not that he's not allowed to touch his own wife's boob but it's a little odd with his mother standing right there!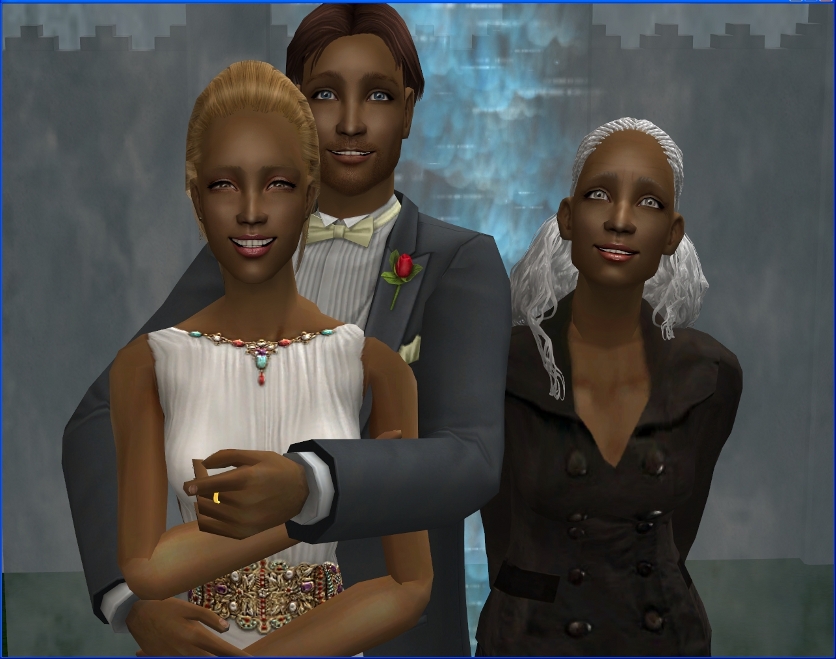 So, am I the last one to realise that Kit has the Remington Harris face template? Zaria and Asha didn't inherit much from her.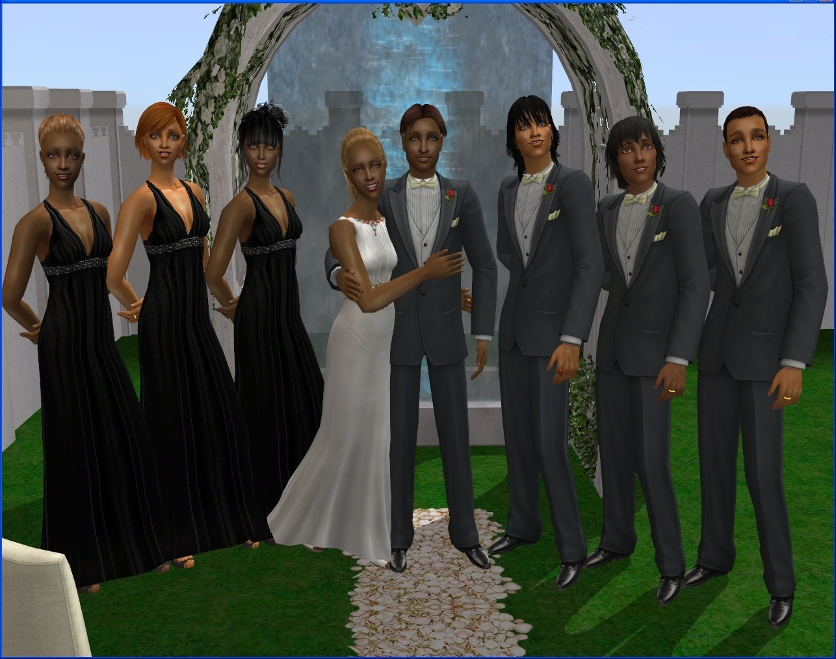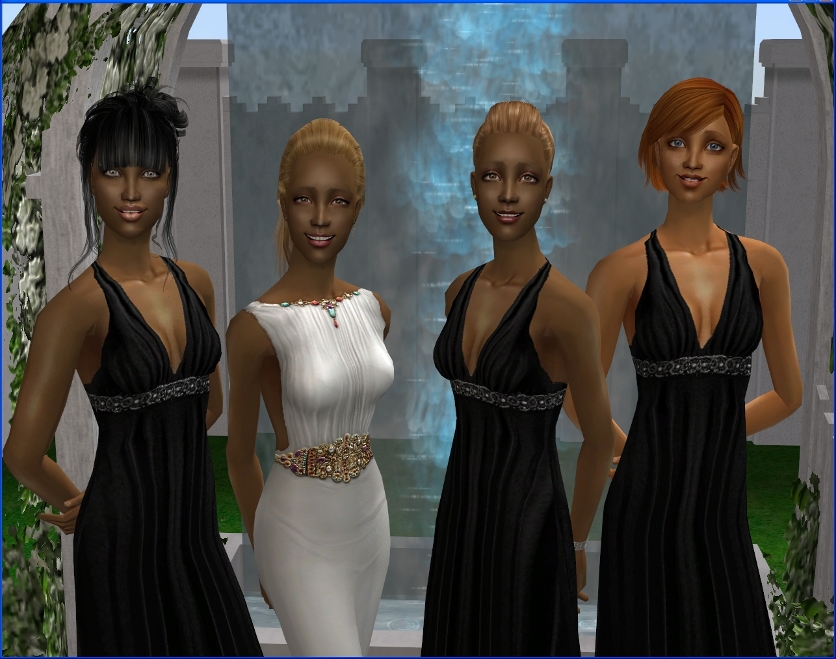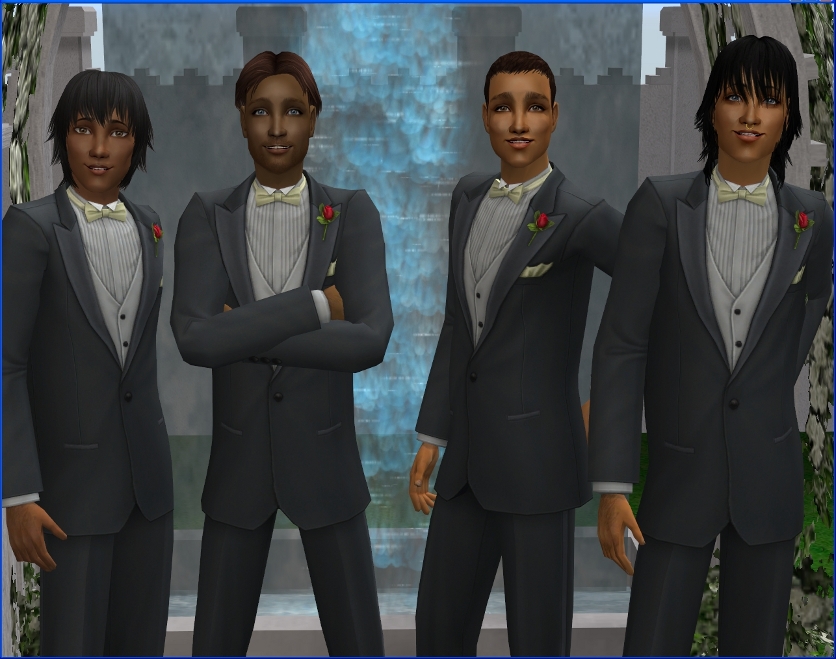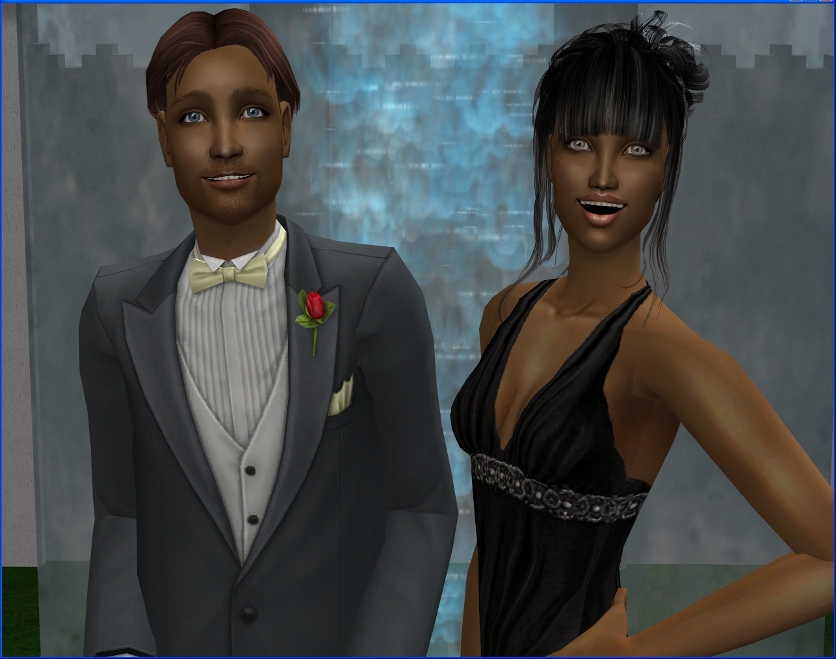 I'm really happy with how these turned out this time and everyone was pretty co-operative too (except for Jessica!)
Notes:
Jessica had "Follow Max" in her queue for the entire wedding. It was really sweet.

Luc always looks so lecherous. No one can convince me he's not checking out every single woman who crosses his path!

This wedding was a tiny bit annoying! I was getting a lot of lag, which I then realised was due to the water feature behind the arch. Unfortunately, I didn't realise that for a looong time, or else I would have got a lot more pics. You know, because this update is so short on pictures! I was also getting weird bugginess with the wedding cake and with the champagne. I think I've fixed that, so next wedding, they should both work properly!

Despite all that annoyance, I was pretty happy with how the wedding turned out visually.

I love Zaria's dress so much. It's by Xandher at TSR and you saw Anna wearing it in blue a couple of rounds ago.

You won't see the honeymoon, unless something happens. Like Zaria's birth control failing for a seemingly impossible

third

time! If that happens to anyone, it'll happen to Zaria!

No birthdays this autumn, so next update will be with the college gang!