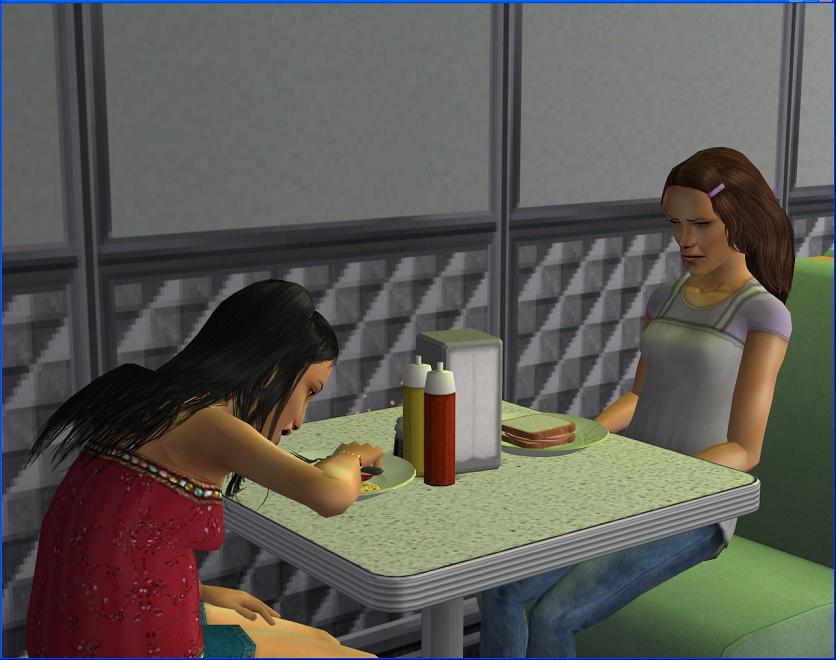 I said during the high school update that
Rebecca
was mortified by
Tessa
's eating habits. Have you ever seen a Sim look more disgusted in your life? She's even been put off her food!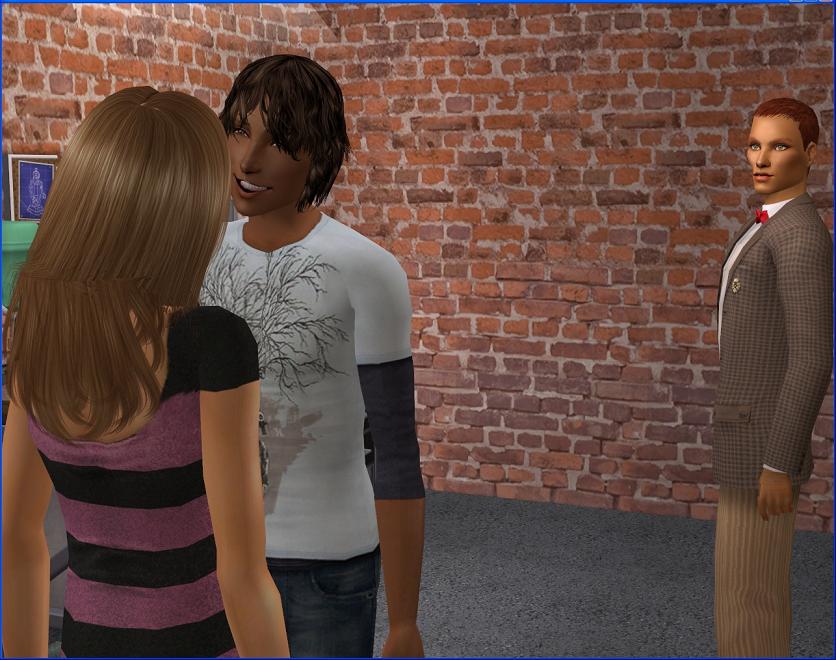 Maia
and
Nick
can be frequently spotted around the dorm being all cute and romantic. Nobody seems to mind, except Maia's drama professor.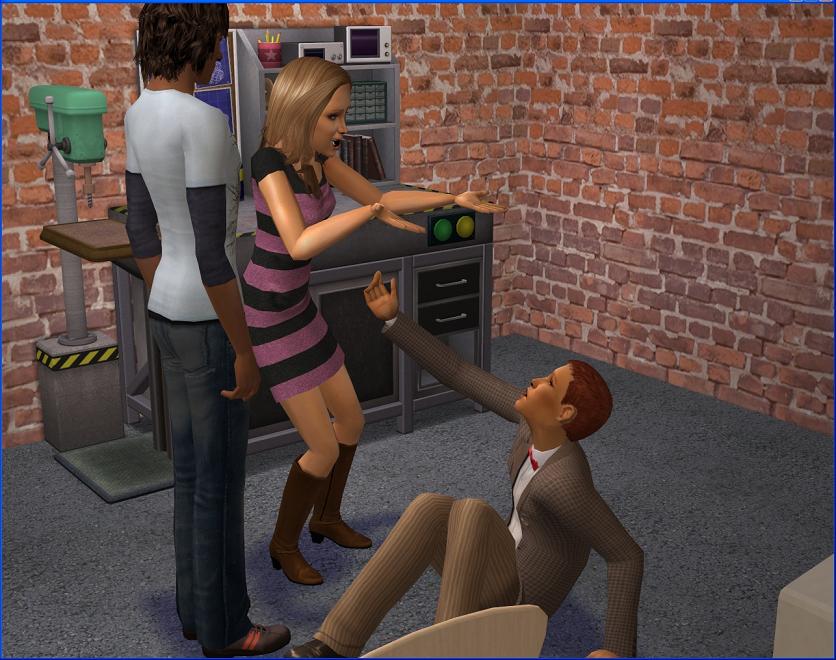 He'd really like Maia for himself and when she rejects him, he actually has the nerve to lower her grade!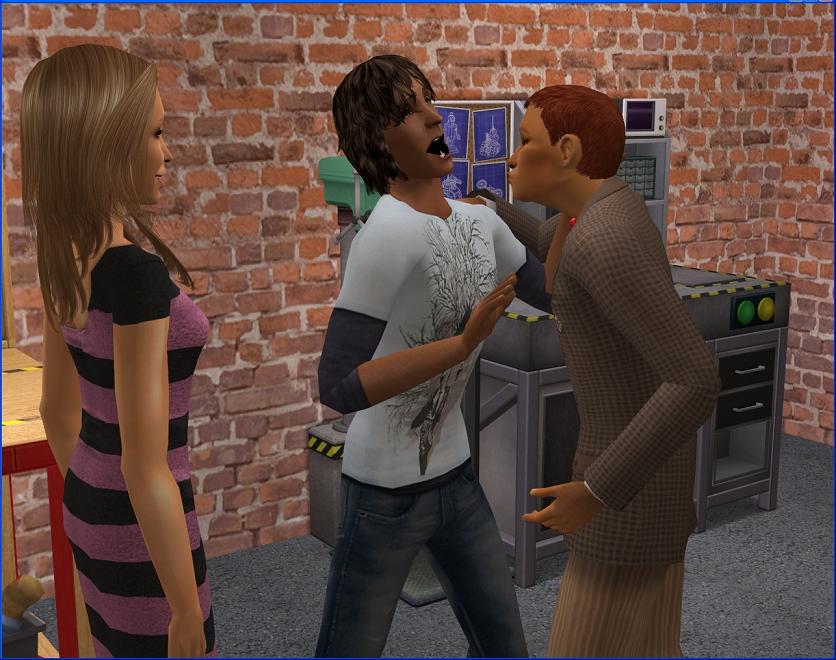 But Professor Sleaze is not picky; he'll take anyone! His next target is Nick, who is nothing short of horrified.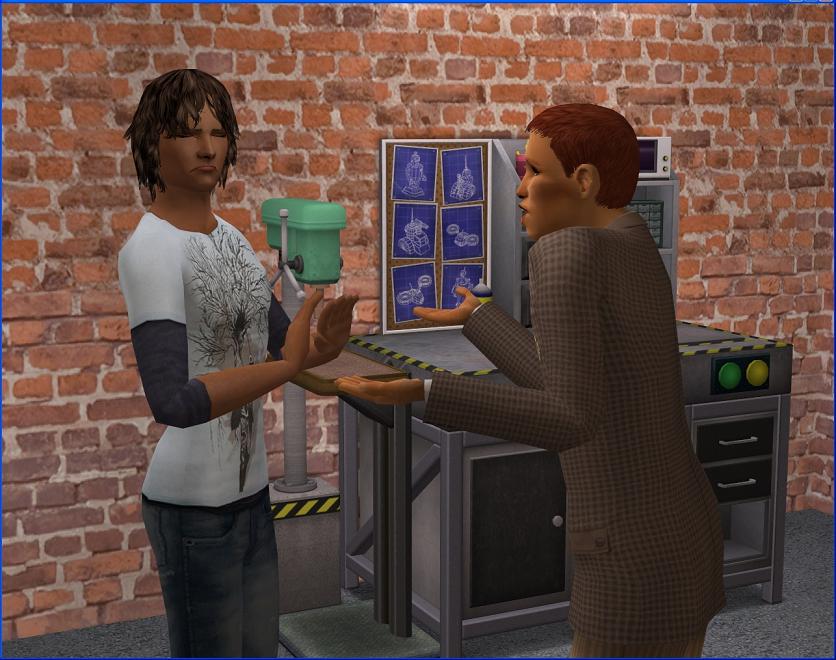 Professor Sleaze has trouble with social cues because he doesn't see why Nick is so bothered by a complete stranger trying to make out with him. Doesn't everybody do that?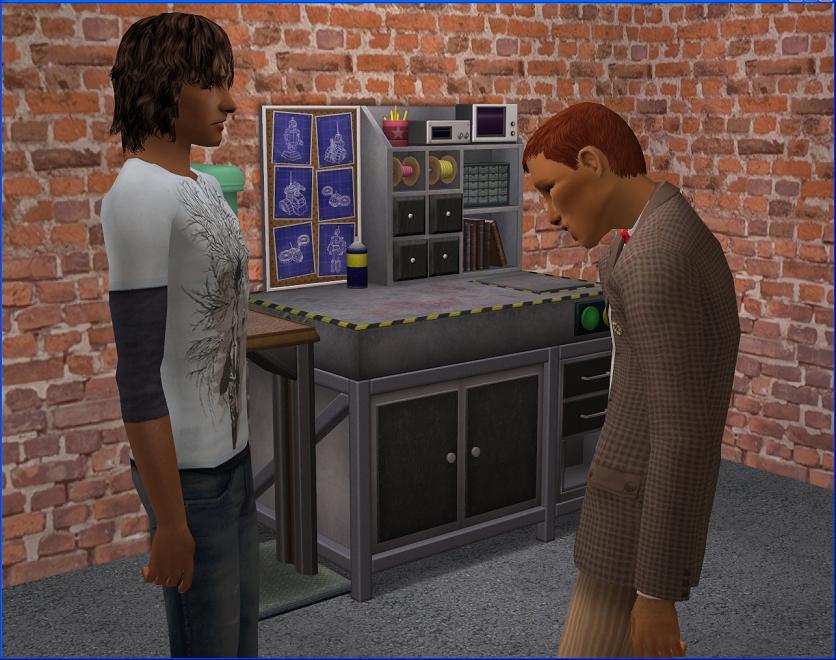 I think he might be suitably chastised now.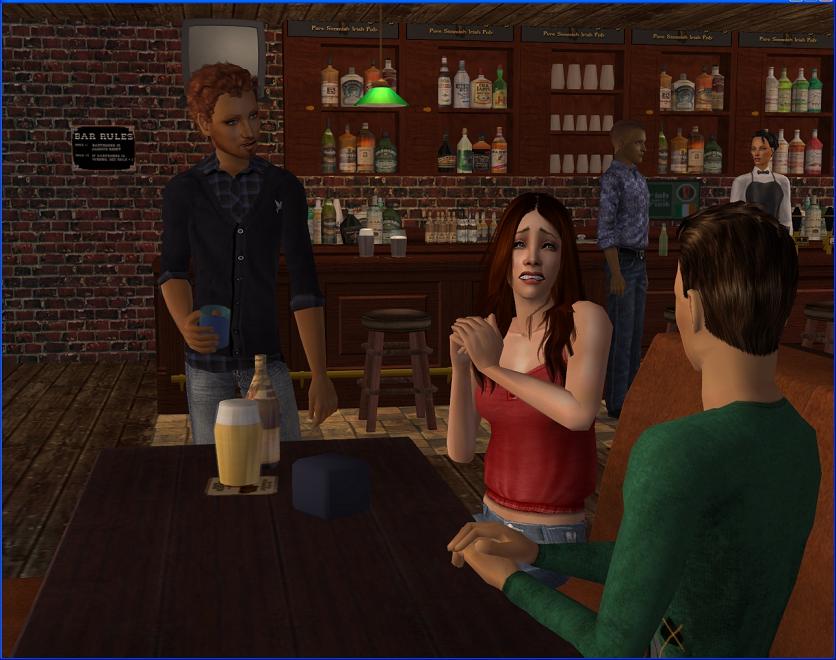 Hey Rob, I didn't have Josie reject Will's proposal purely for the entertainment of others, you know! Well, I did but you're not included in that group. Go away and let Will hang onto his last shred of dignity.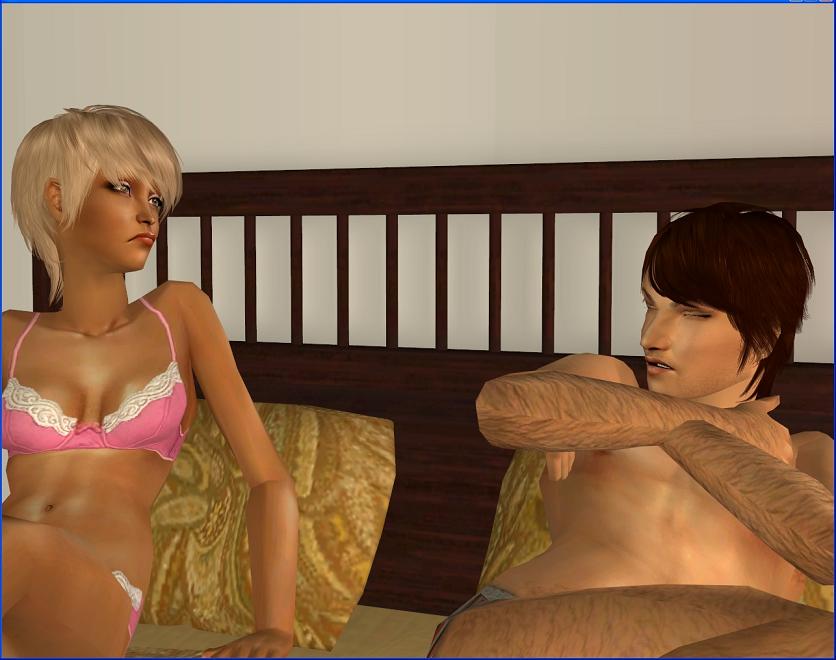 I told you in the
comments for this post
that I set up
Jacob
's rejection of
Patience
because the way it really happened didn't quite make sense. This is how it really happened. I think Patience booty called him and he stripped down and then refused to go any further.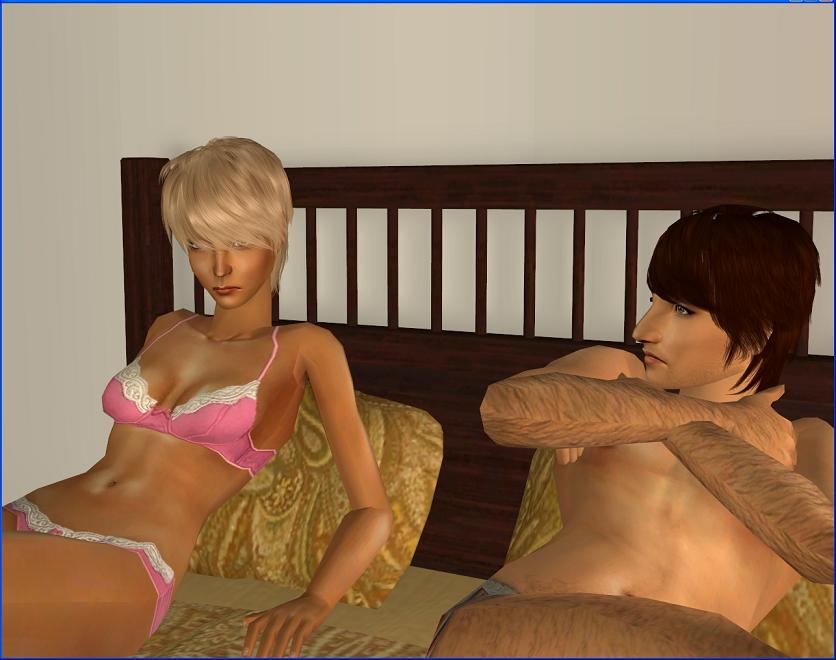 I don't know what he thought she was planning to do with him in her underwear on her bed. Maybe he just wanted to be as stone cold as possible with the rejection! Check out that sad face!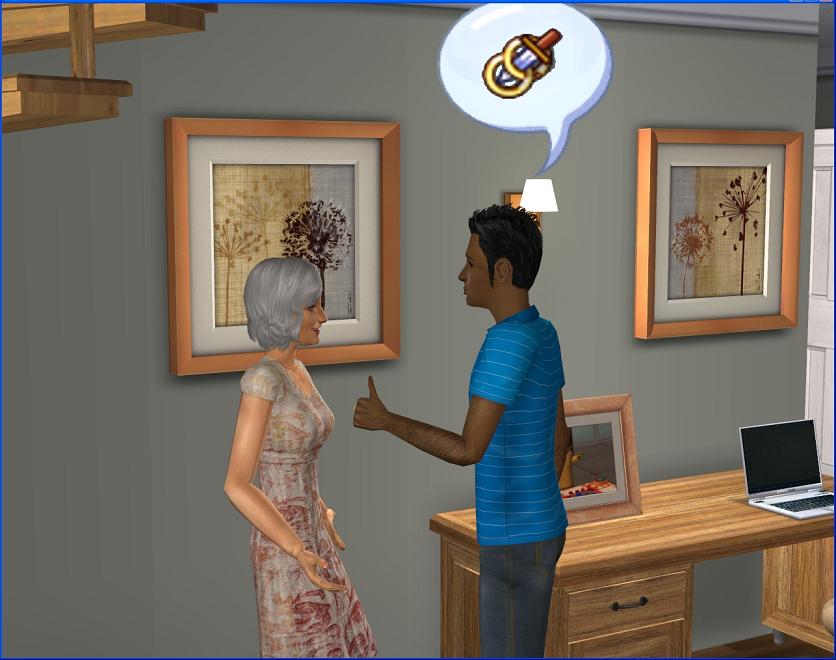 "Hey
Mum
, congratulations on all those affairs you had!" What the hell,
Jonas
? You're supposed to be disturbed by your parents' open marriage, remember?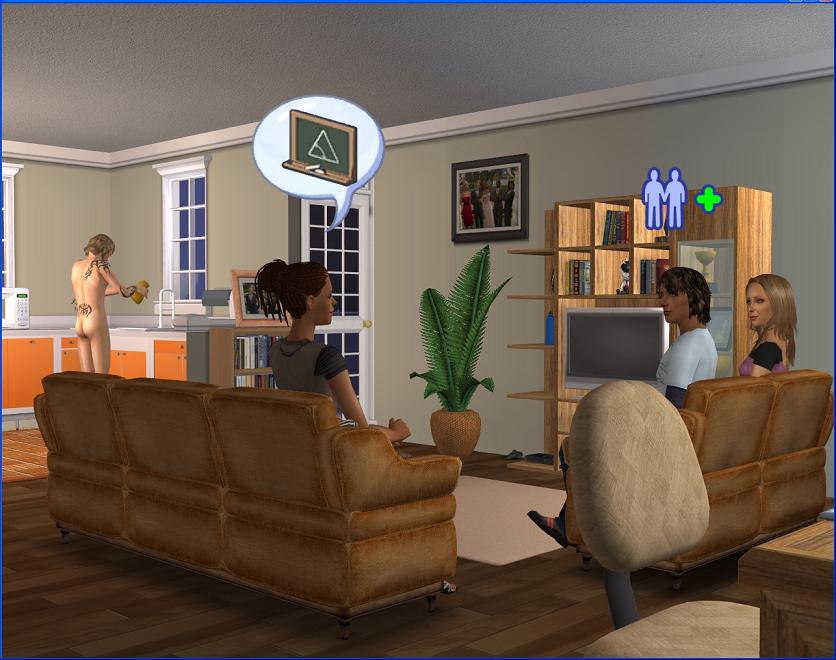 Avert your eyes, people! What a welcome to the family for
Maia
- being treated to the sight of
her boyfriend's stepdad
's ass while he's sponging himself down in front of the sink!
Notes:
Professor Sleaze making the moves on Maia and then Nick was completely autonomous. Drama professors, if you've not had the pleasure, literally fall immediately in love with every Sim they meet.