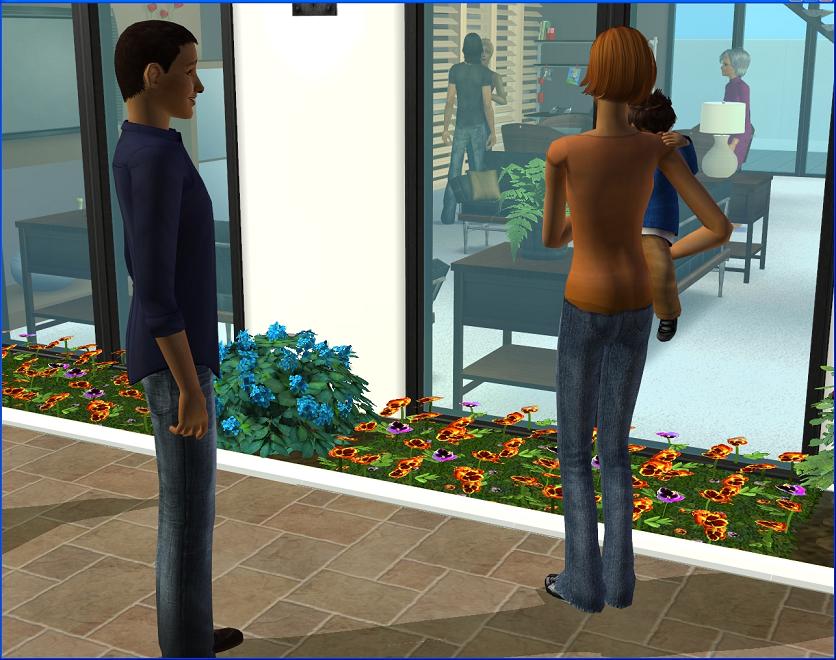 Once a week, Cordy and I take Timothy to go and see Linnea. Cordy's brother Luc goes over with Asha at the same time, so Timothy gets to see all the family.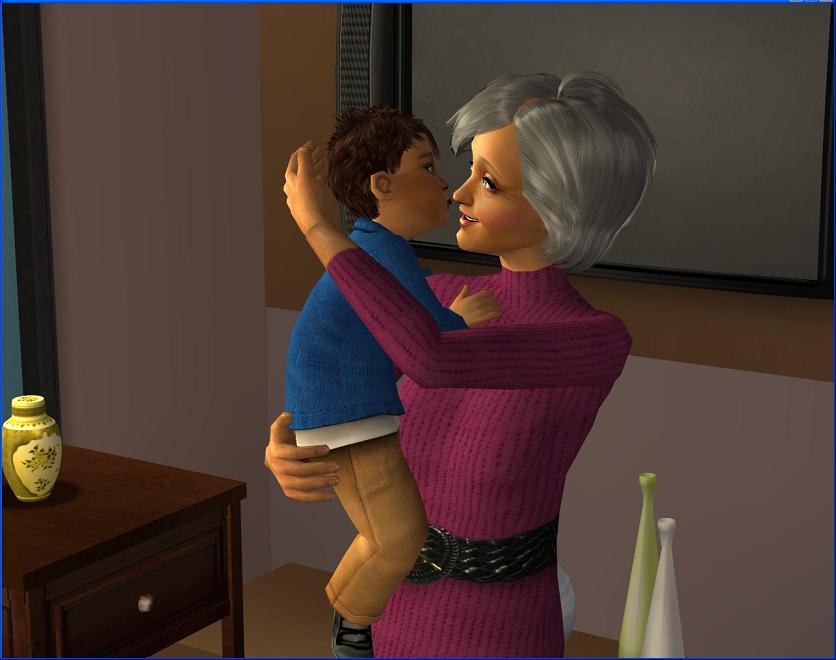 Linnea seems genuine to me. I think she really does love Timothy and she wants to be a part of his life.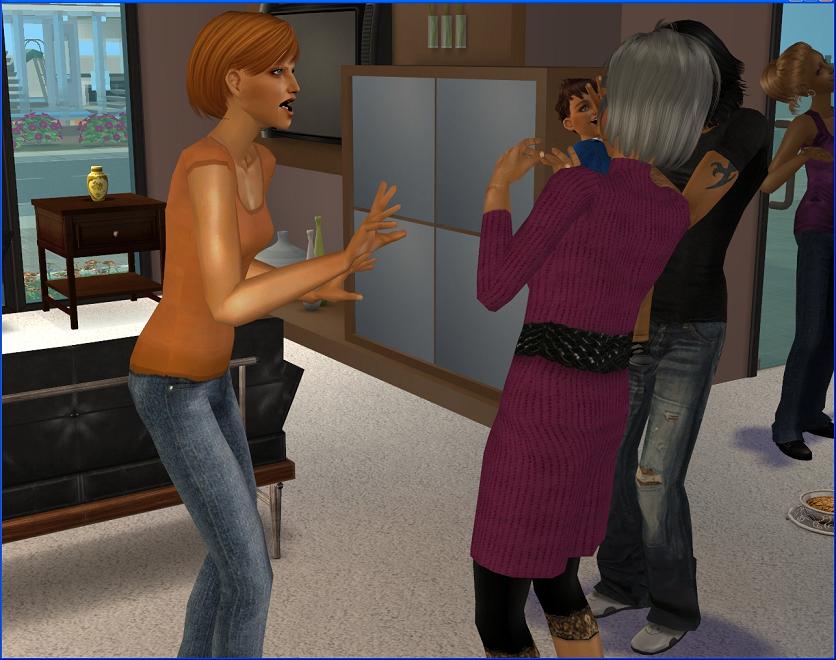 Cordy won't go see her mother unless she knows Luc will be there. She thinks he acts like a buffer between her and Linnea. If those two want to get into it though, they will, with or without Luc.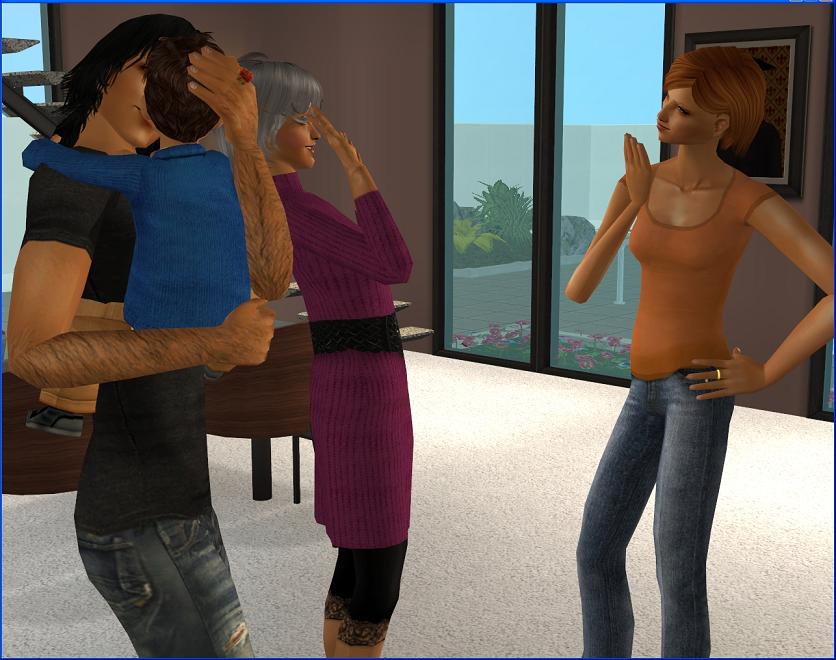 Luc's not usually necessary anyway, as they're both a lot better with each other than they used to be. Cordy's just still very wary about anything to do with her mother.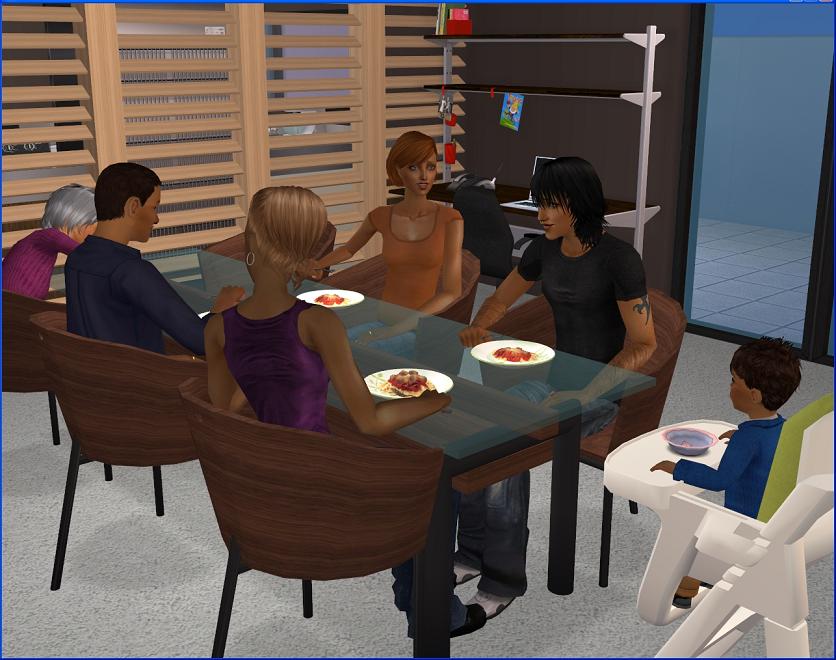 They've definitely made progress. We stay for dinner now, instead of the 15 minute obligatory visits we used to make before Timothy was born.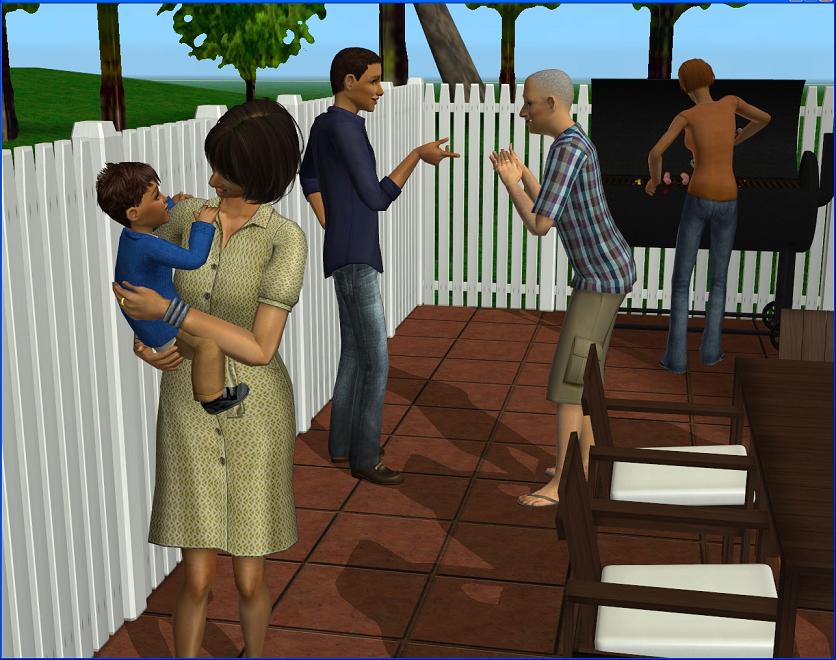 Timothy is lucky that he'll know of all four of his grandparents. Not everyone does, like Cordy for one. My parents live just up the street and they come by at least every weekend, sometimes a couple of times during the week too.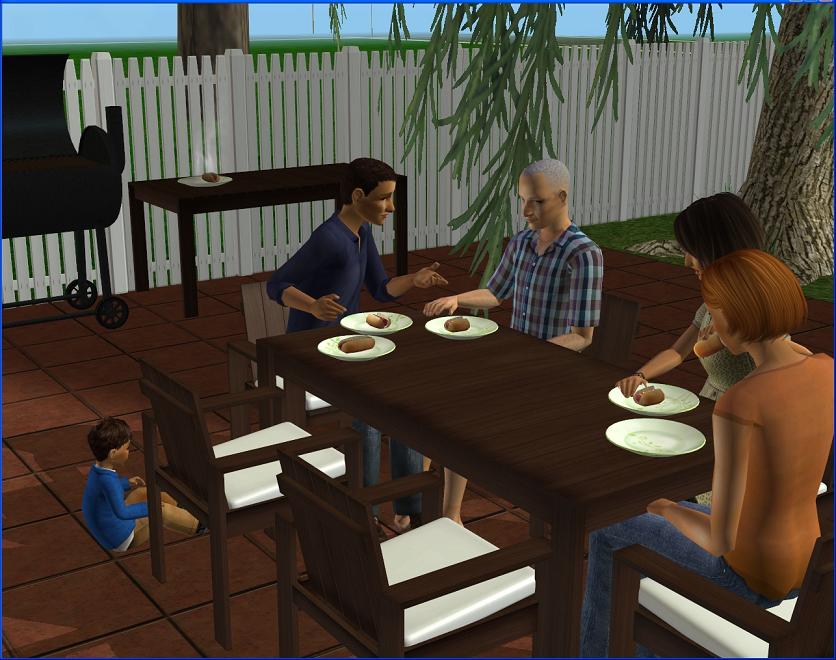 Weekends are when we have the big get-togethers though - barbeque lunch when it's warm enough, like it has been lately. Hopefully we can make it a tradition!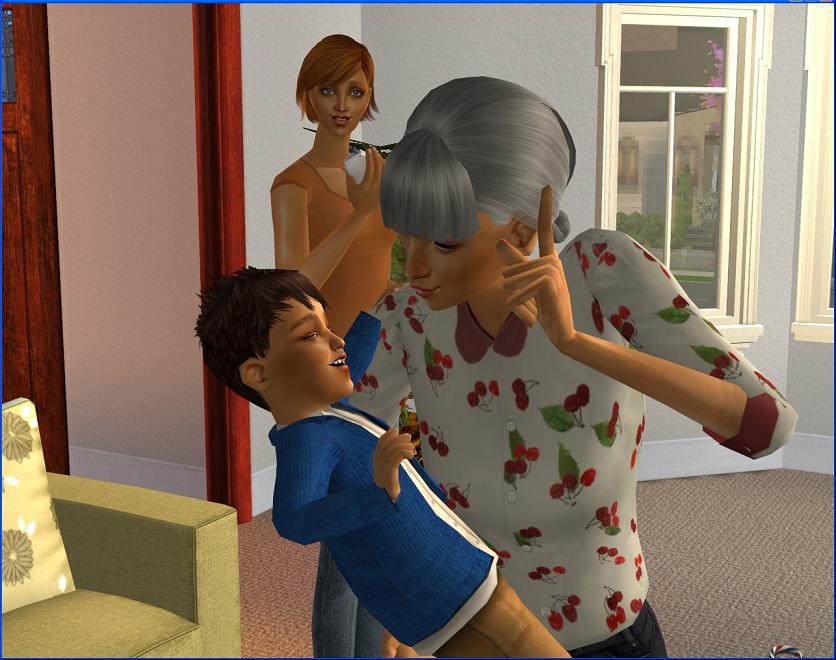 Debbie's cut her hours right back recently, so she's able to come and see us all the time too.
I do want Timothy to know all of his grandparents but personally? I'd take Debbie over Linnea any day. Linnea was standoffish with me when we met - she wasn't happy about how quickly Cordy and I got serious - but Debbie was warm and welcoming from the start. They're so different and it makes me wonder how they ever stayed in love long enough to get married.
Timothy's been so curious about Linnea's dog lately that we decided we'd get him one of his own. We took him down to the pet store and got a puggle named Napoleon. Timothy was a little wary of him at first, so Cordy got down on the floor with him to show him he was a nice puppy.
That seemed to work. Napoleon's a very tolerant dog, as you can see.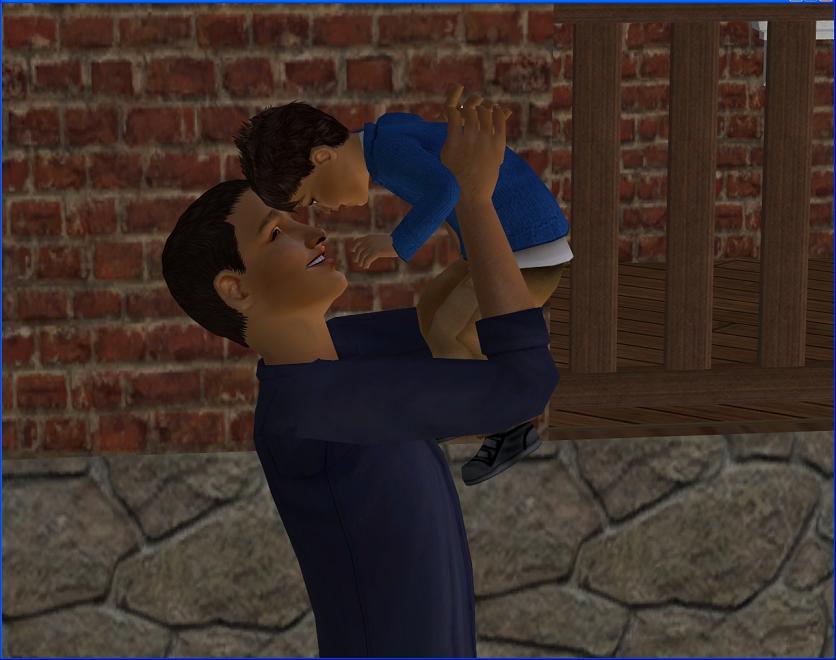 I love things like that about being a dad, showing Timothy new things but I have a great time just hanging out with him too.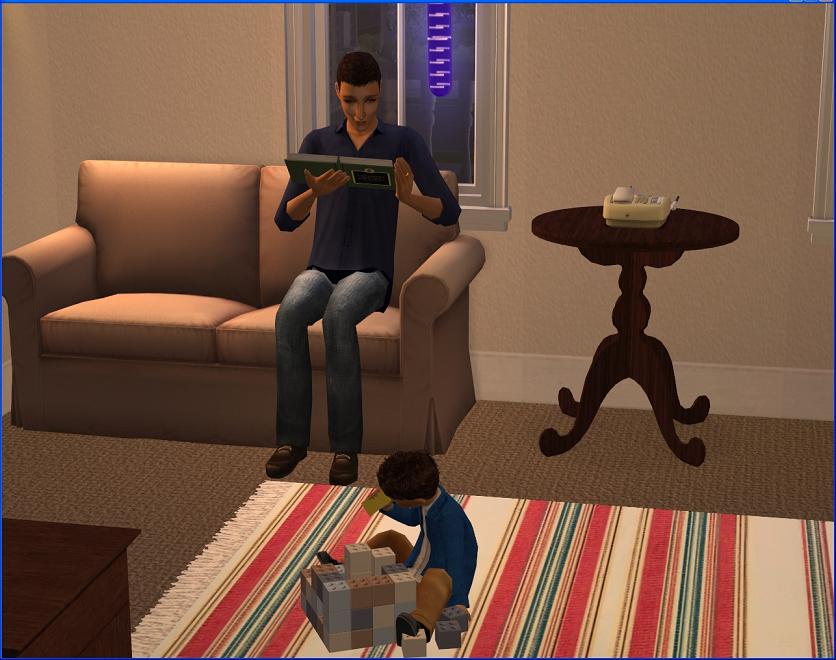 Whenever I'm downstairs, I always bring one of his toys down so we can hang out together.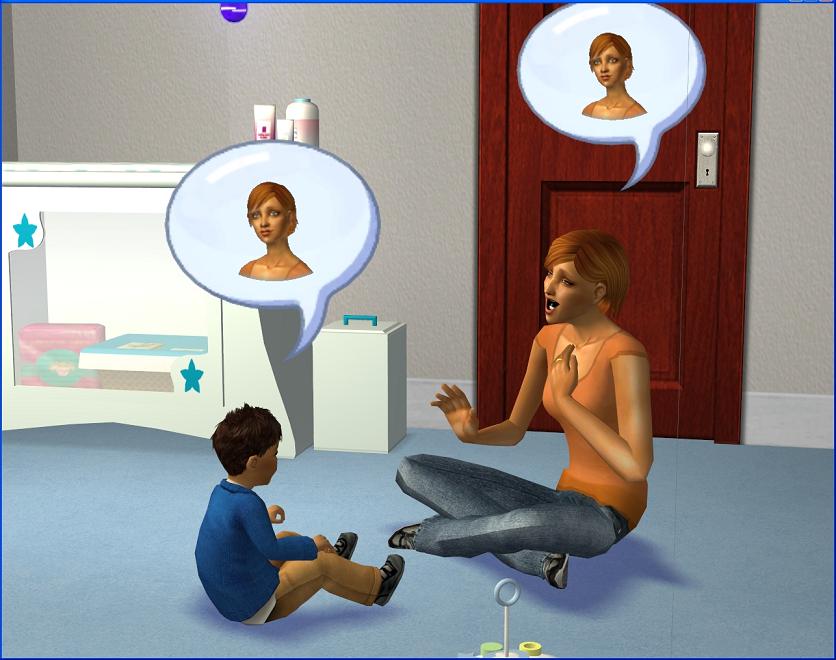 Cordy enjoys motherhood as well - she was so excited when Timothy's first word was 'mama'.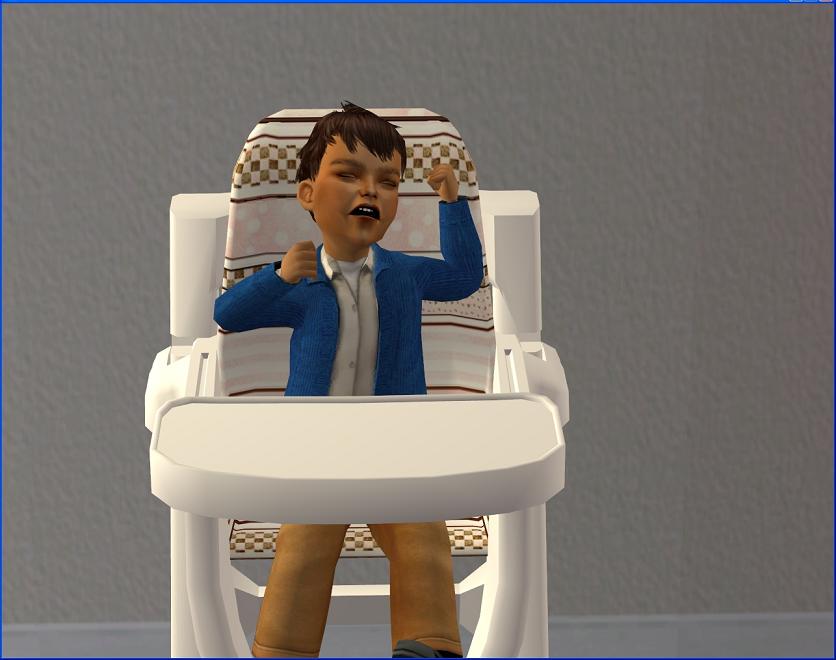 She's been home with him more than I have though, so she's had a tougher time with him. Timothy can be very demanding.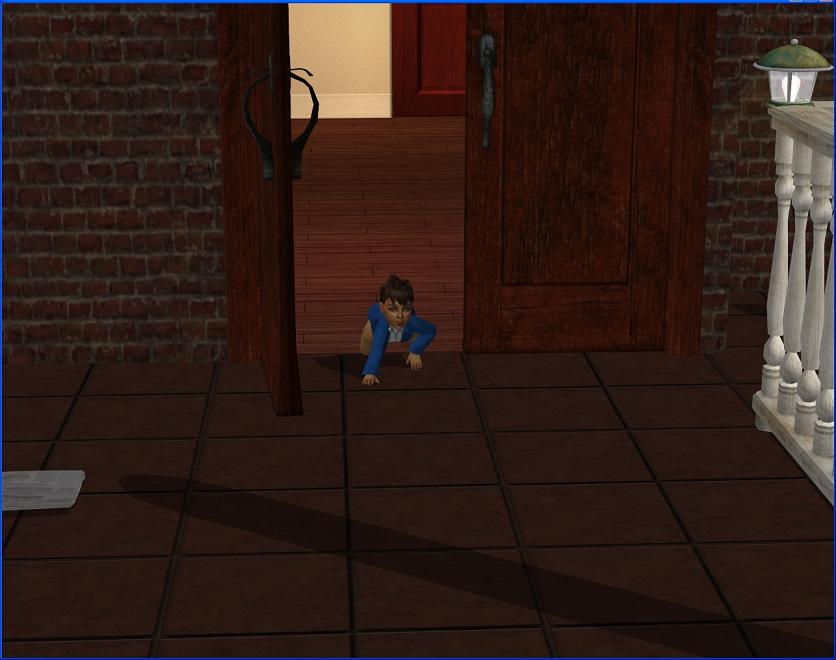 He's very active too. Even before he was walking, we had to watch him every second or he'd be getting out onto the porch or even worse, into the backyard where the pool is.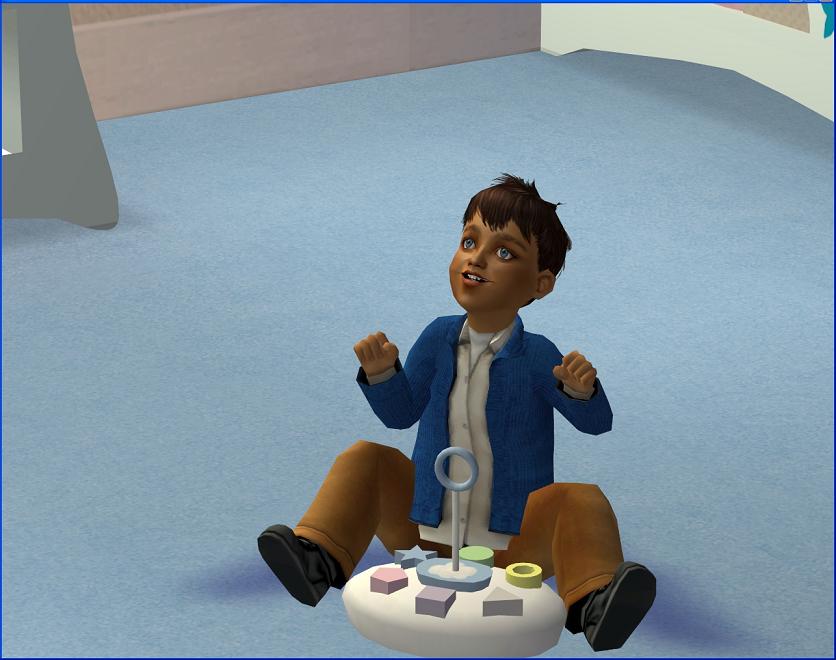 Thank goodness he loves his toys so much and they keep his attention for a good while. Cordy and I would never get to eat or shower otherwise.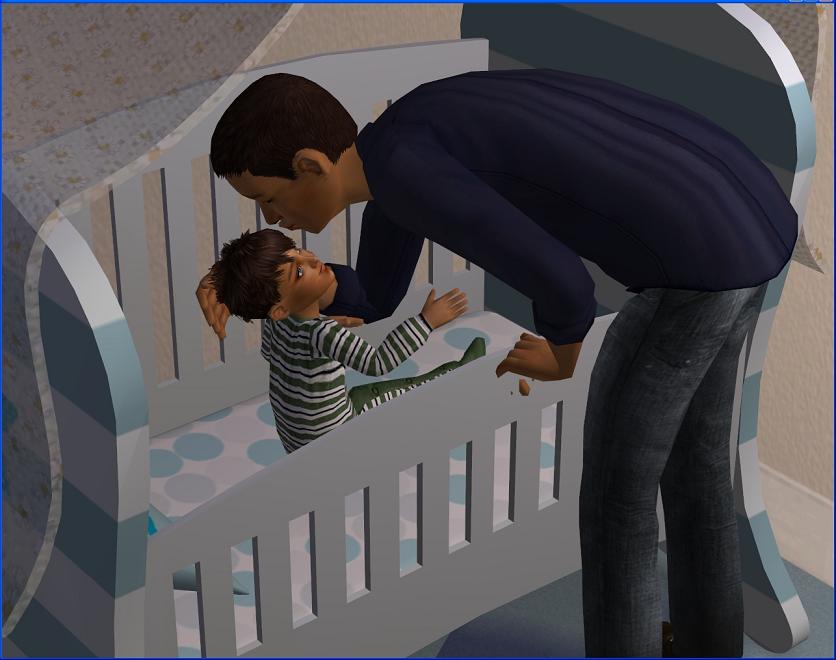 You'd think all that might turn me off more kids but it hasn't. I already want another one!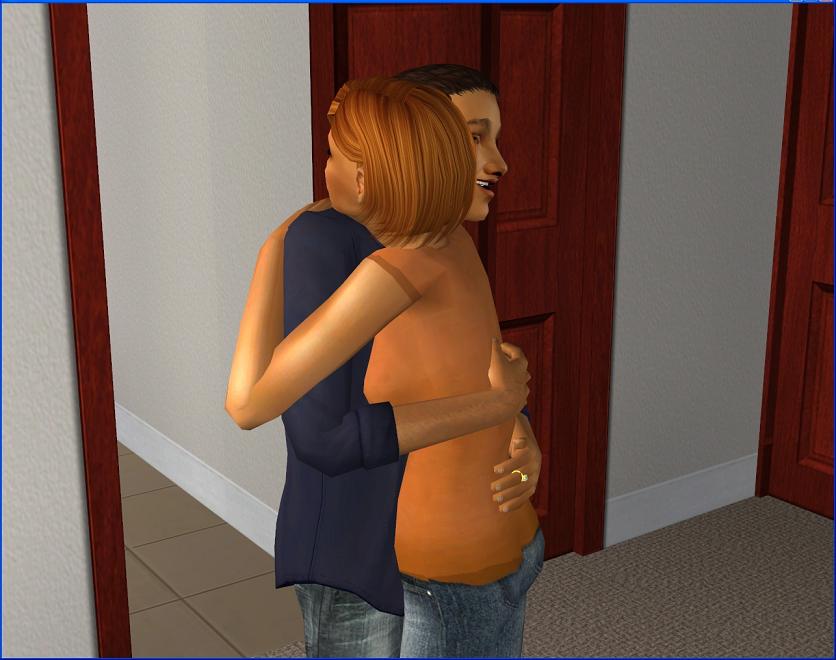 Cordy and I haven't agreed on when to start trying yet but the original plan was we'd revisit the idea when she stopped swimming. She just made assistant coach so I'm hoping within a couple of years or so, there might be another addition to our family!
Extra: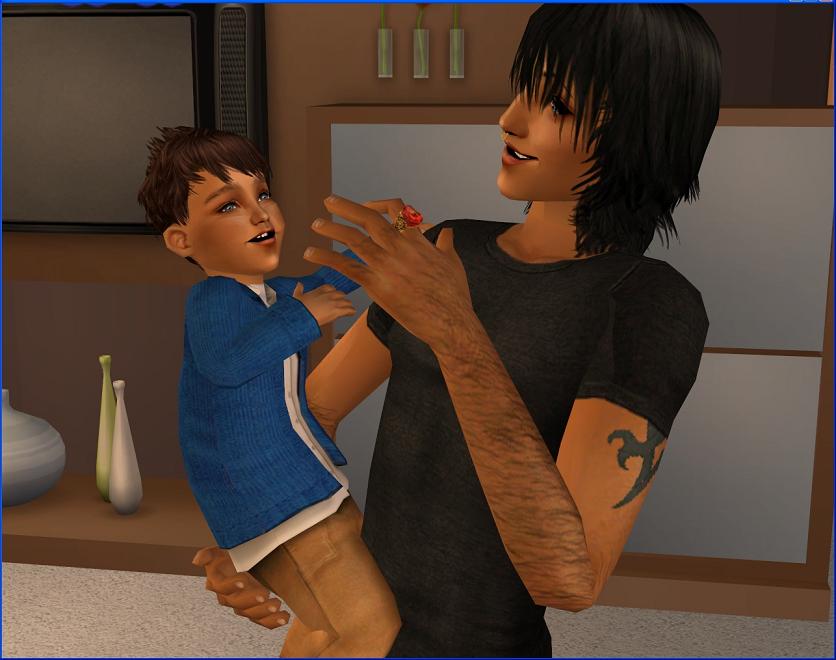 Aww! Luc loves Timothy. His panel filled up with Timothy wants the second he arrived on the lot. I love it when extended family members take an interest in new little ones!
Notes:
Title is from

Center of Attention

by Guster.

Just in case there was any doubt, I never have to wait very long to get pictures of Cordy and Linnea fighting. No pose hacks, no talking animation paintings. It was harder to get pictures of them getting along!

Cordy and Eliot are probably some of the best parents I've seen in the game. I didn't once see Timothy asleep on the floor or with a dirty nappy. They're pretty good at attending to his needs.

Linnea and Eliot have never become friends but Debbie really likes him. She also really likes Asha. When I had Debbie over visiting, she was very keen on talking to Eliot, entertaining Eliot, etc. and she had a few wants for Asha too. She's a Knowledge Sim, so it's not like she's Popularity and she's spinning these wants just because she wants to be friends with everyone. I like to think she wants to be friends with them because they're her children's partners. It makes it all seem so realistic.