This is a little long but it's mostly pic spam!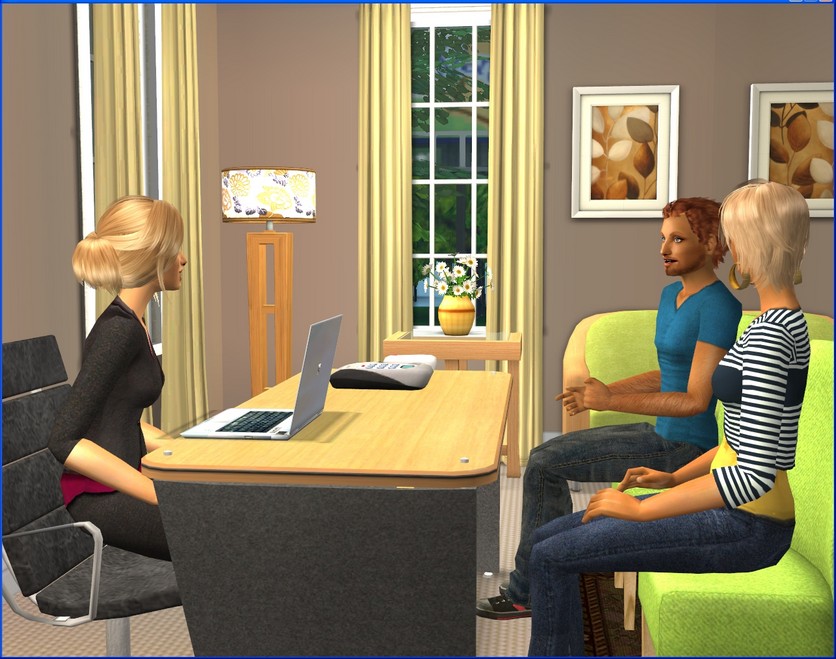 Once again, it's tax time in Sullivan and
Rob
and
Patience
, having moved in together last year, are filing jointly for the first time.
And they're quite pleased, because
Governor Sitko
has informed them that they'll be receiving a $300 refund. It's not much but they're not going to say no to money!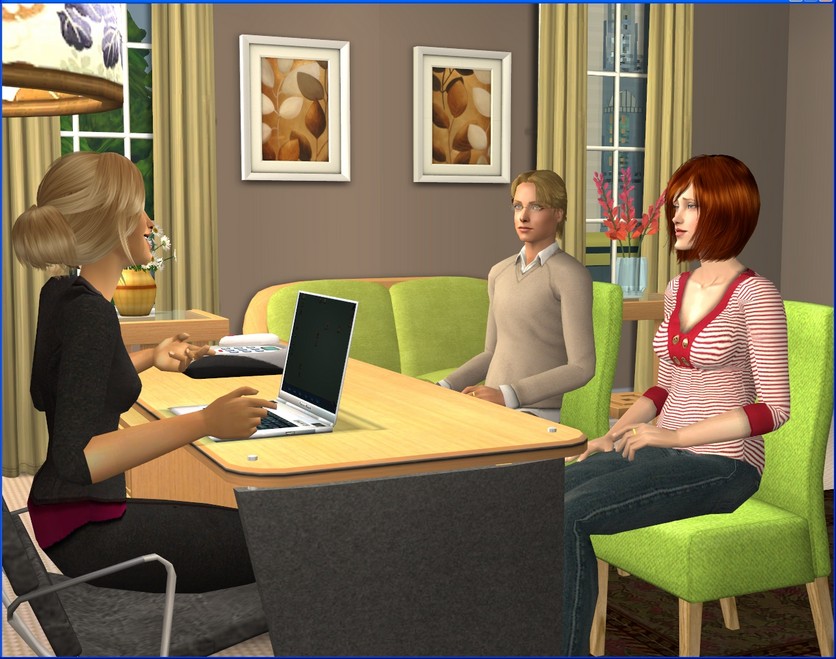 Finn
and
Victoria
will receive a $1500 refund this year but are not quite as thrilled with their refund as Rob and Patience are with theirs. Finn and Victoria have just bought a house and now have a mortgage to pay off. $1500 will barely make a dent in it.
The poorest households are:
Ashton-Draper 1 (Rob and Patience) - $6,961 net worth
Jacobson-Novak 1
- $10,823
Clarke-Novak 1
- $11,267
And the richest are:
Benton 1
- $1,998,498
Draper 1
- $583,854
Royce-Nihill 1
- $570,545
In total, just over $560,000 in taxes was collected, leaving over $2,000,000 in the treasury.
Kirstin Sitko was elected on a promise to improve educational facilities in Sullivan and over the past two years, she has done just that. Suffolk University has already seen the construction of
a new dorm
and approximately $360,000 of this year's tax money will pay for more educational facilities.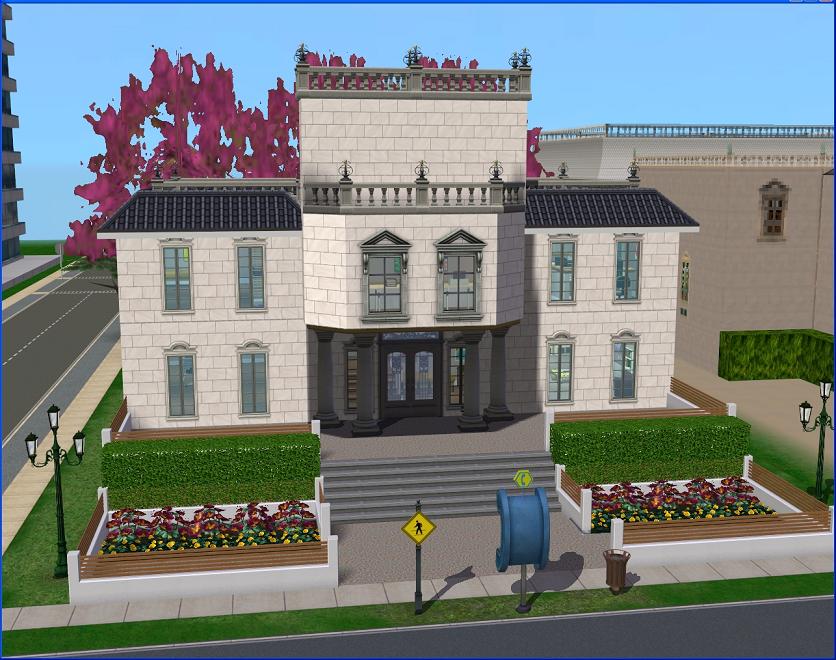 The first is the refurbishment of Exeter Public Library.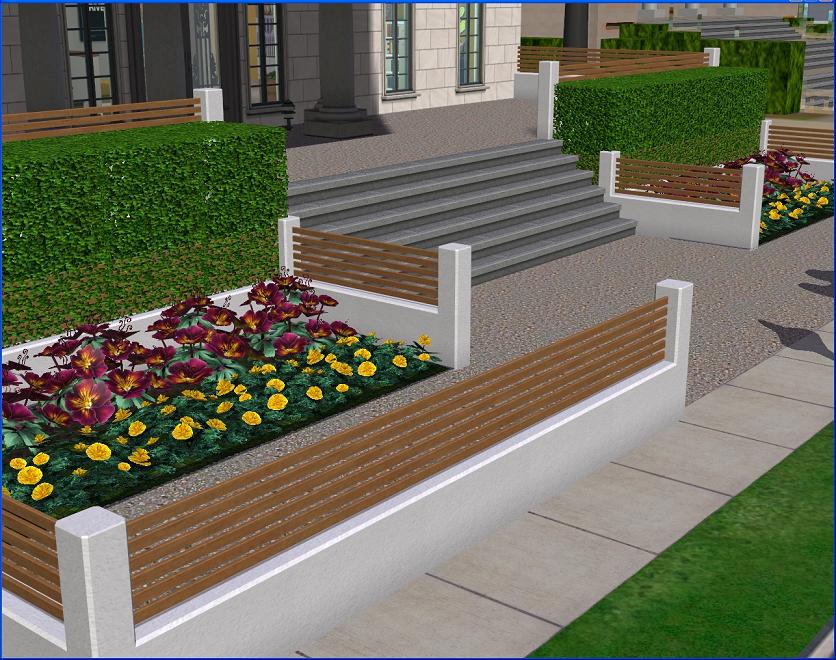 There was some minor work done on the exterior.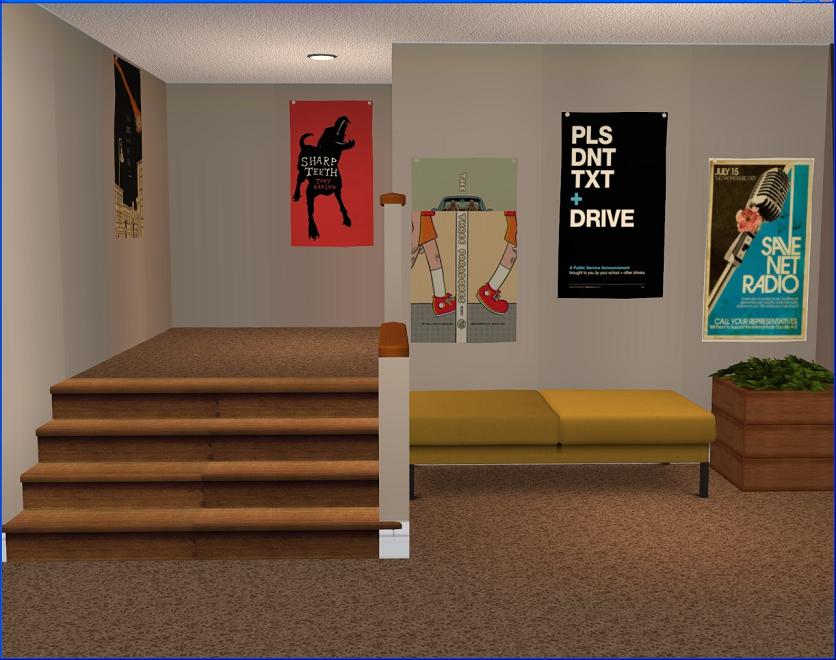 But most of the necessary work was done on the inside.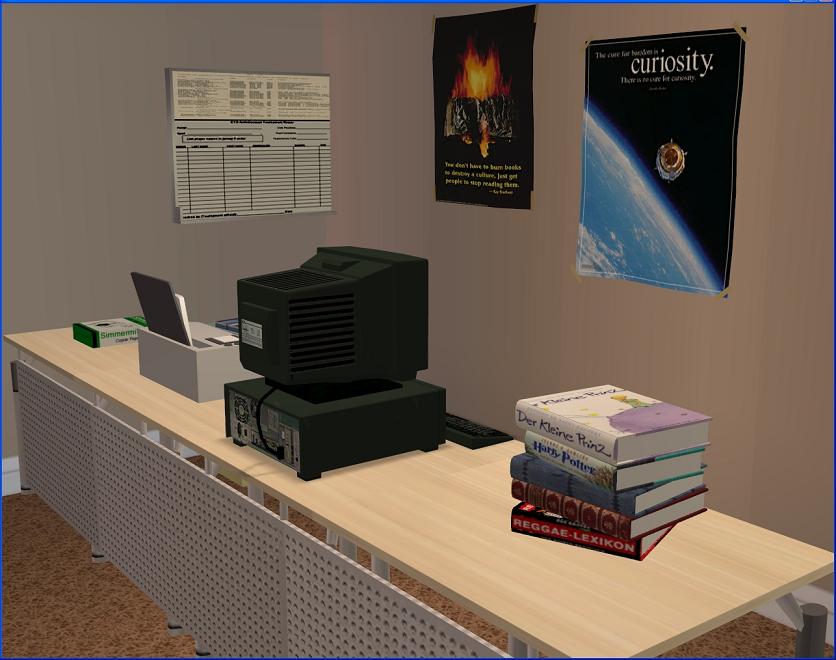 Circulation desk.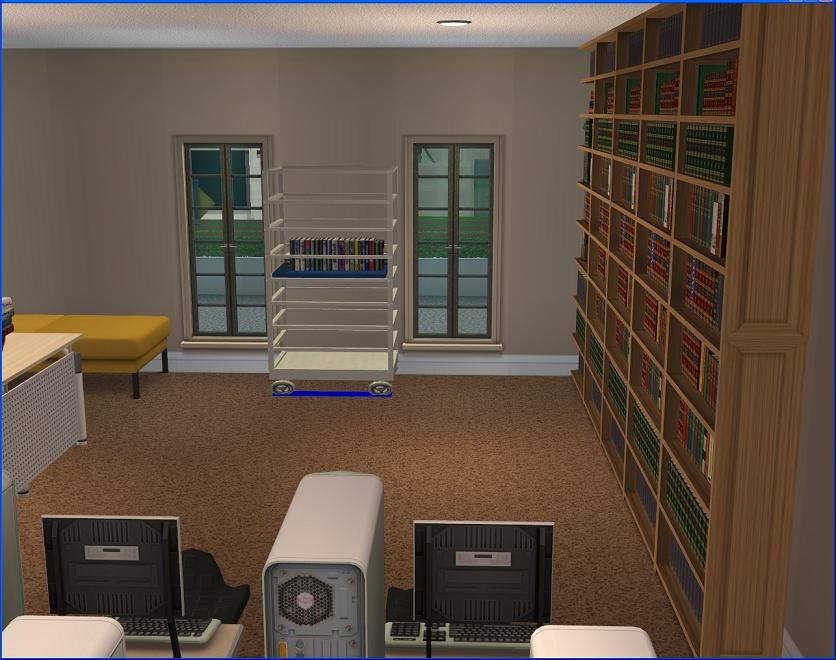 The downstairs collection (much smaller than the collection upstairs).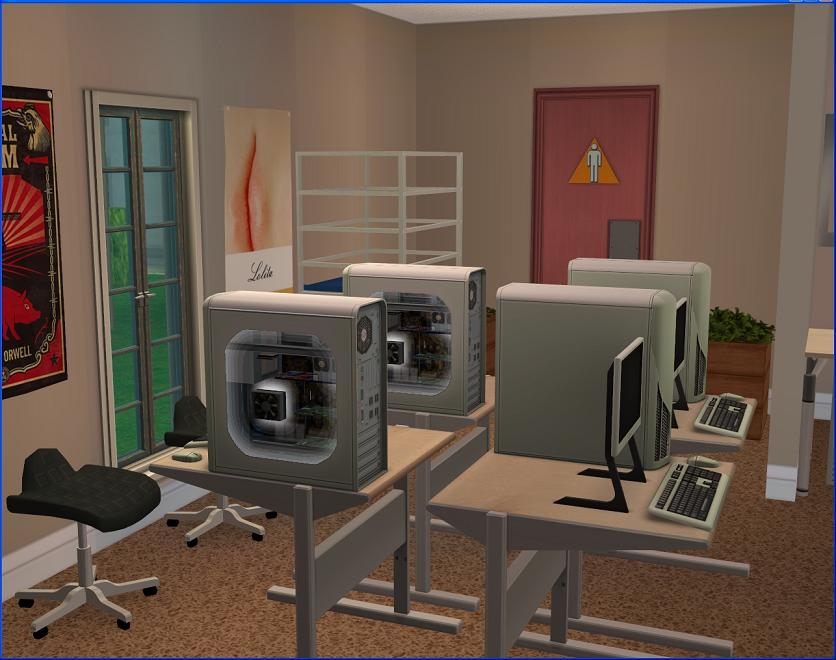 Computers for catalog searching and accessing the internet.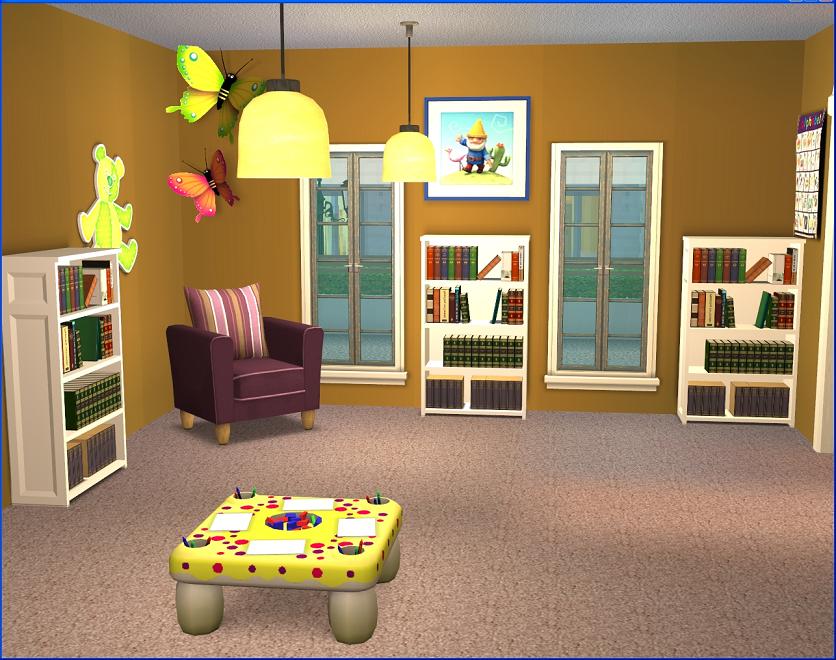 A children's section with space for story time...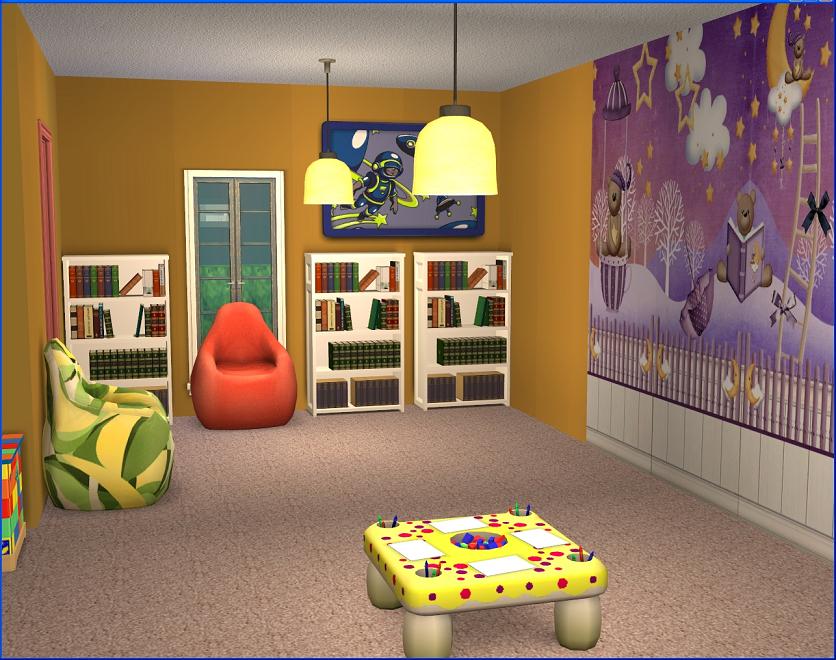 ...and play time.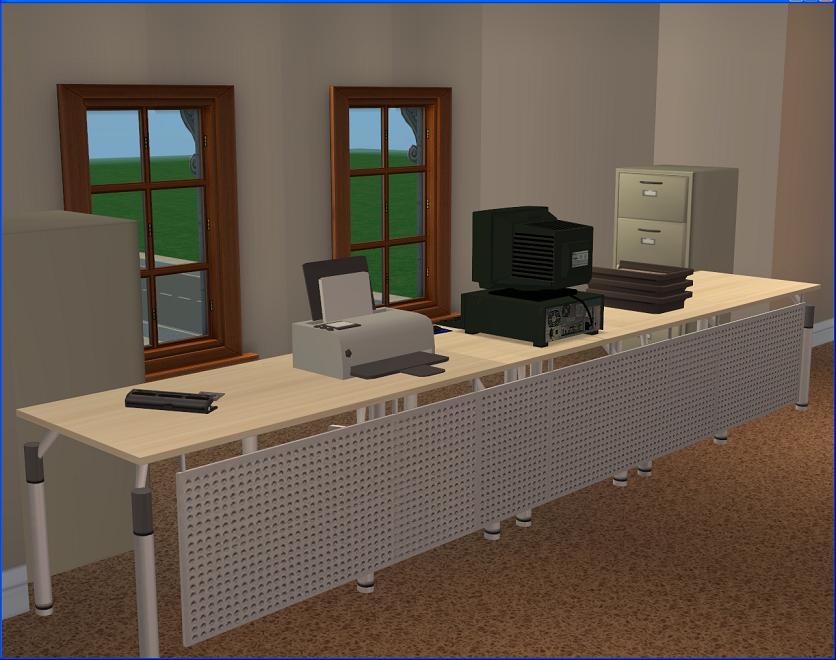 Upstairs is the information desk.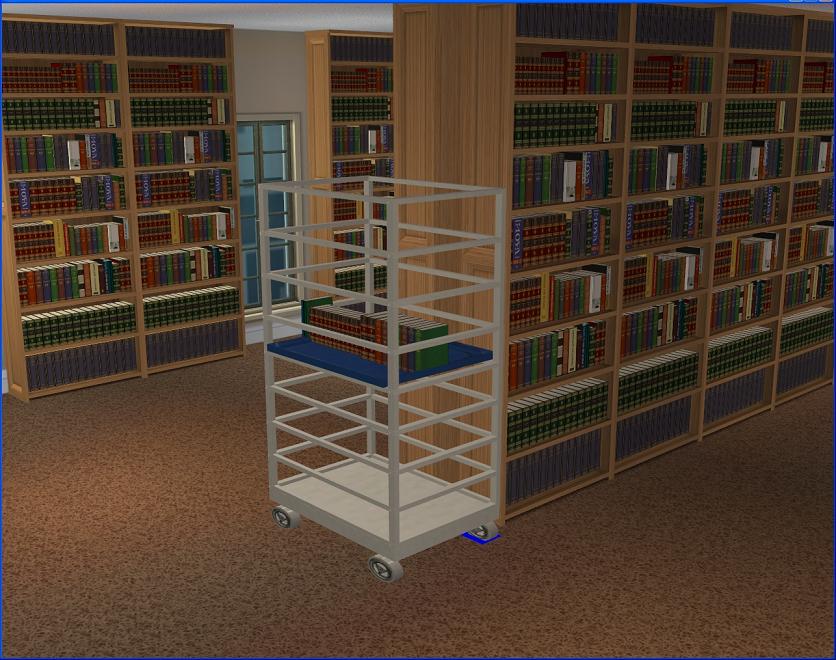 The majority of the books are also housed upstairs.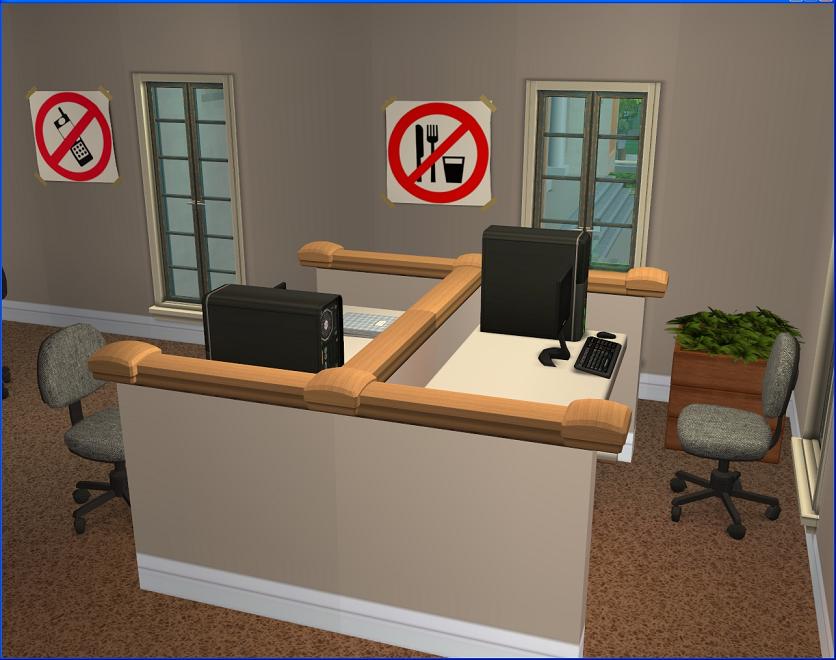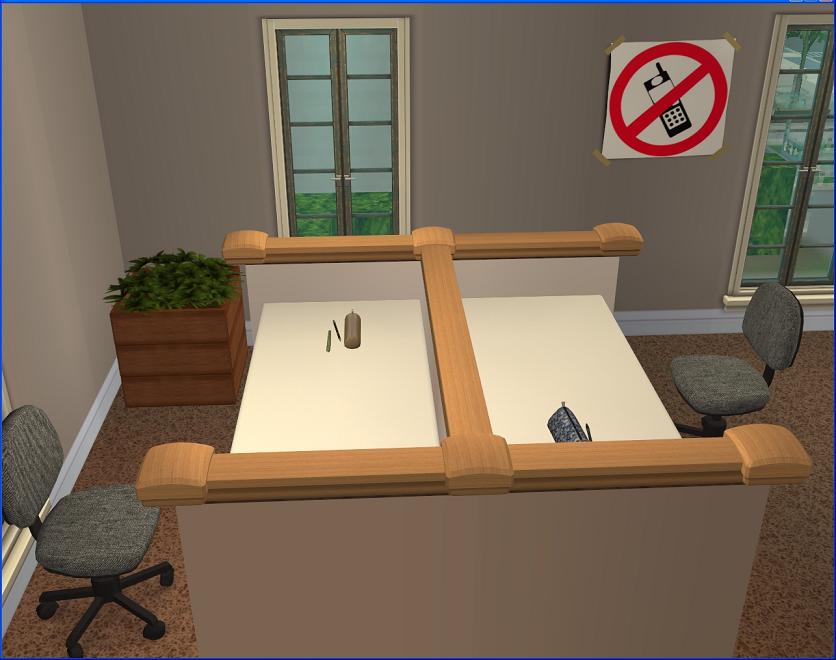 Additionally, there are some carrels for private study.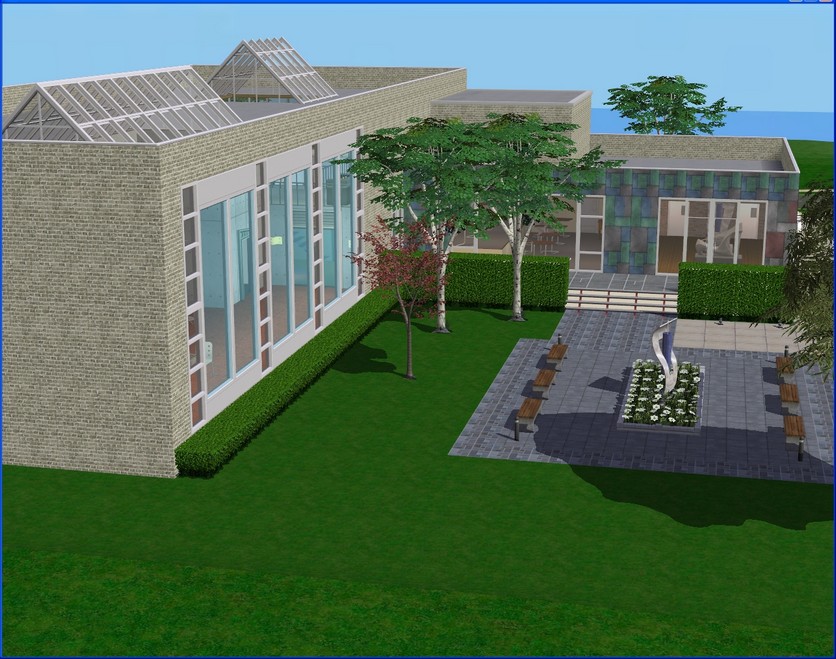 The second project is Novak Faculty of Arts, located on the campus of Suffolk University. It is named for local artist and business owner,
Jace Novak
.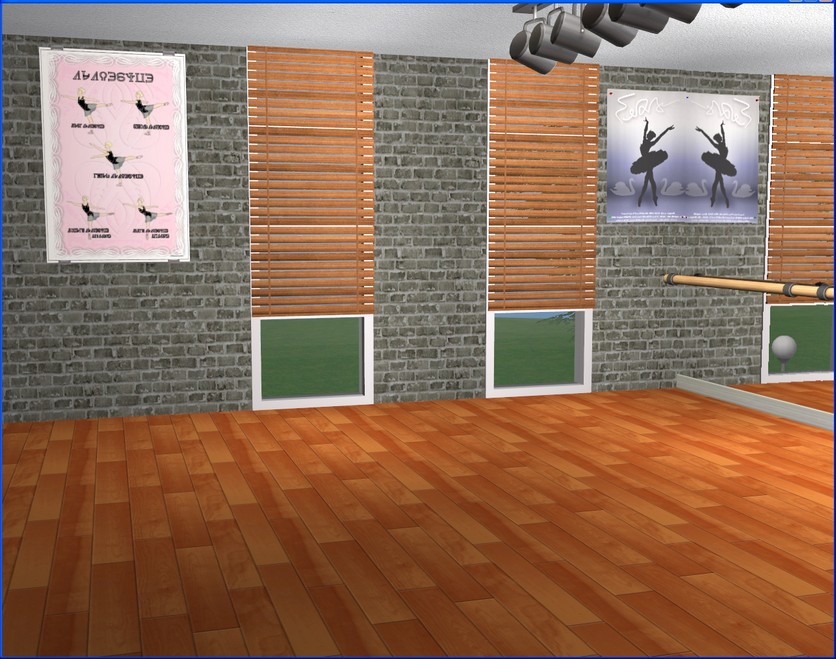 Previously, dancers in Sullivan have never had a place to practise, except at home.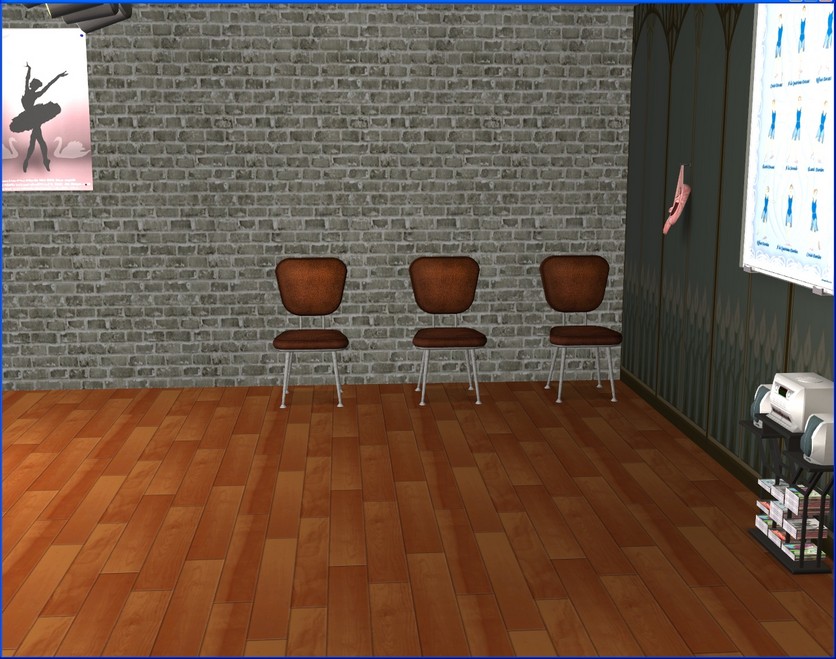 In the future, there will hopefully be a full dance studio in the neighbourhood, but for now, the practice room at the Faculty of Arts will now be available to them.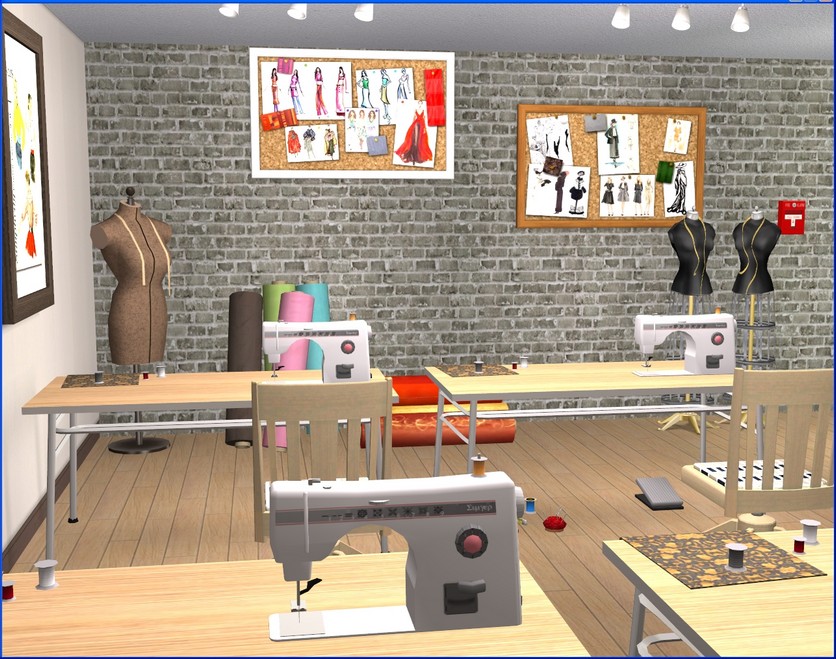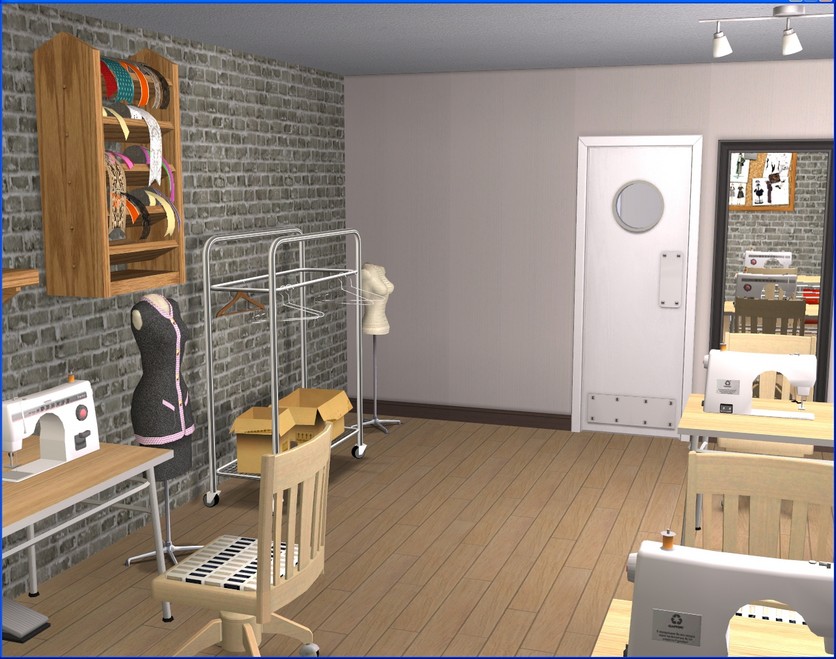 There is also a textiles room, for fashion students and enthusiasts.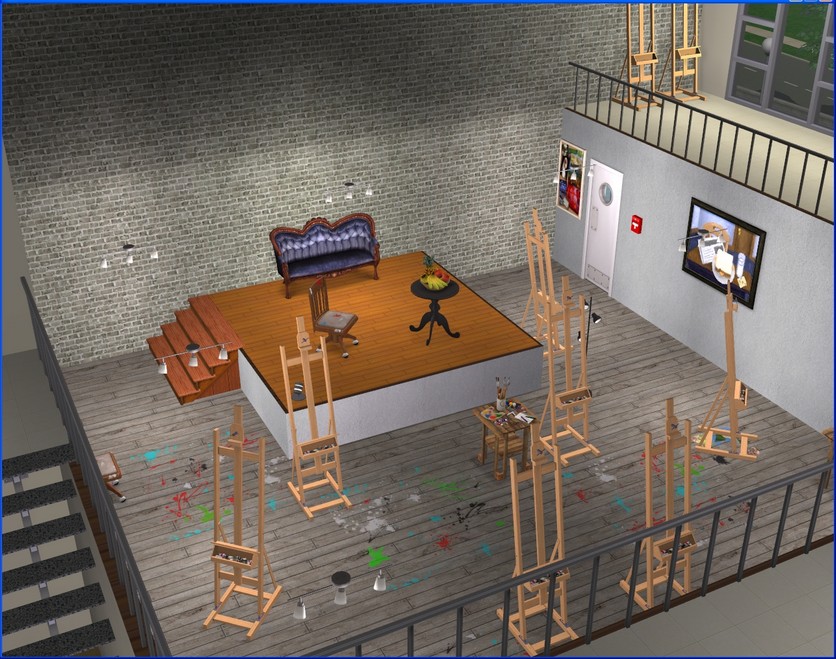 For budding Picassos, an art studio/classroom is one of the facilities at the Faculty.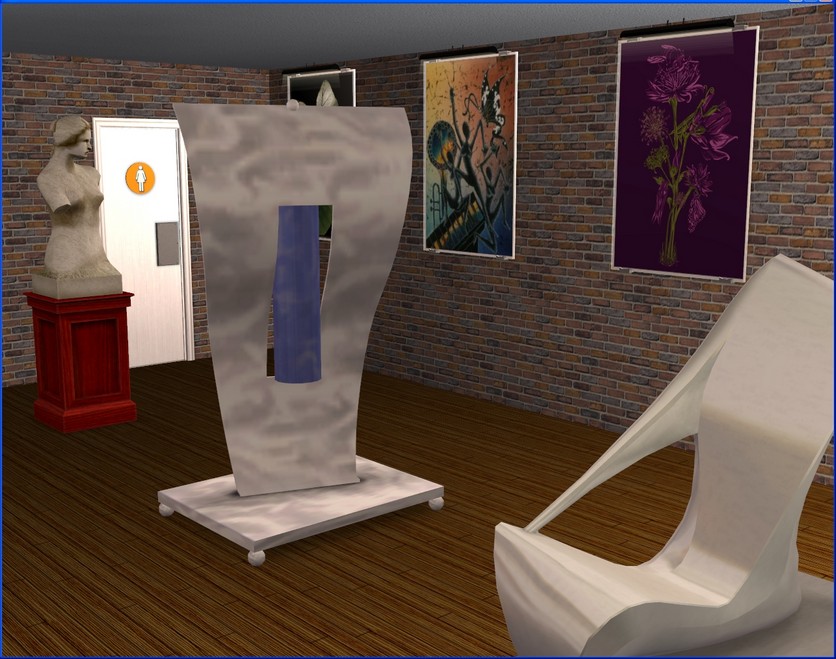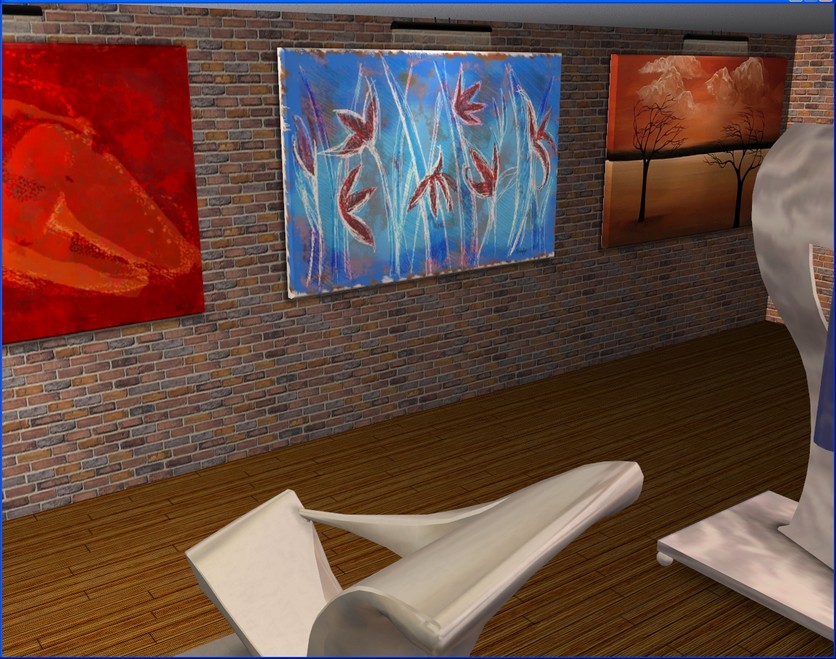 Exceptional artworks produced by students will be displayed in the student gallery.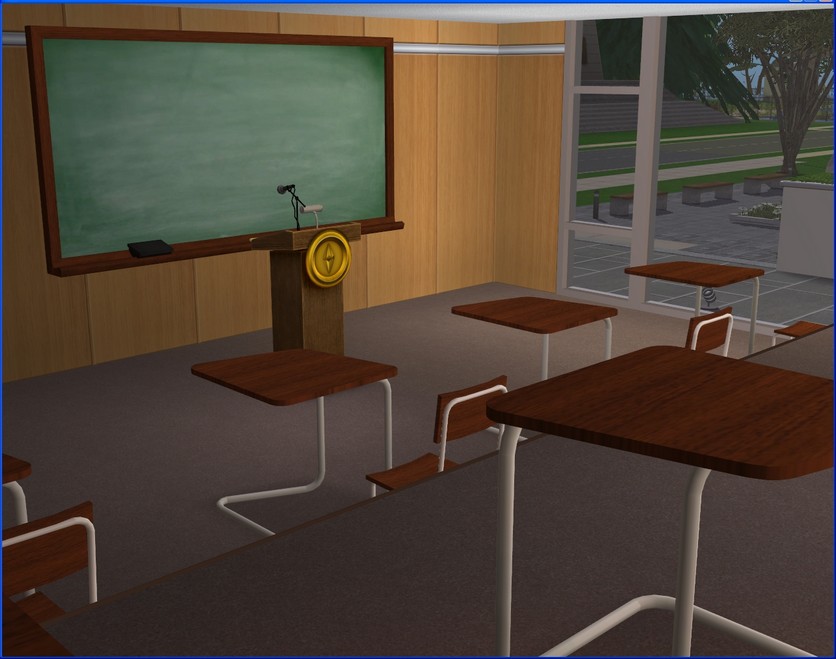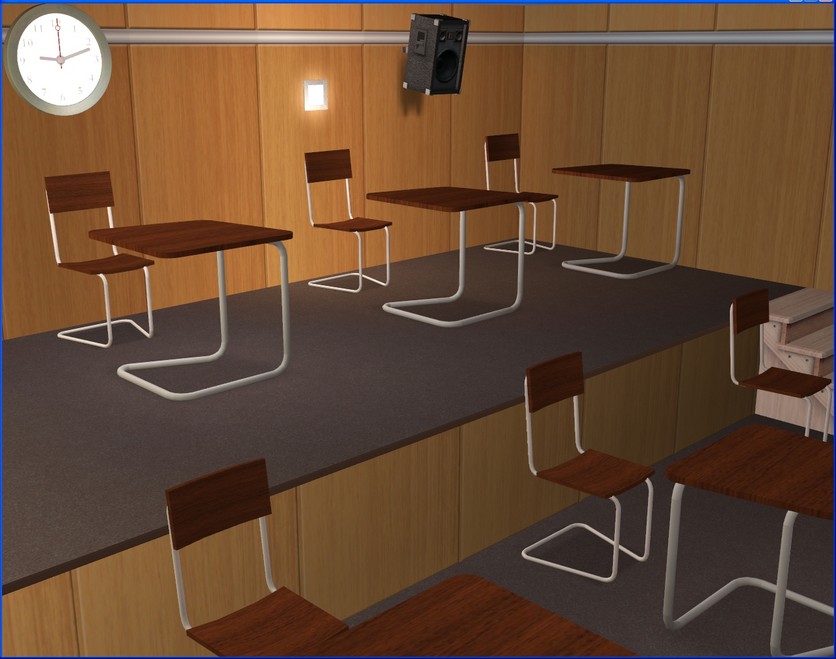 Finally, we have a lecture hall, for the compulsory theory classes that all art majors must take.
Outtake:
I'm beginning to think that Kaiser is kind of an asshole.
Notes:
Exeter Public Library is an extensive makeover of someone else's makeover of Belladonna Cove Public Library. I have no clue where I got the makeover but it's been changed almost completely on the inside, so there's not much point linking it anyway!

Novak Faculty of Arts is a makeover as well, but a much more minor one. The original lot is here. I've shown less pictures of the arts building - just the parts I changed and a couple of pics just for the hell of it. The areas that I changed a lot are the student gallery and the lecture theatre (which did not exist at in the original lot).