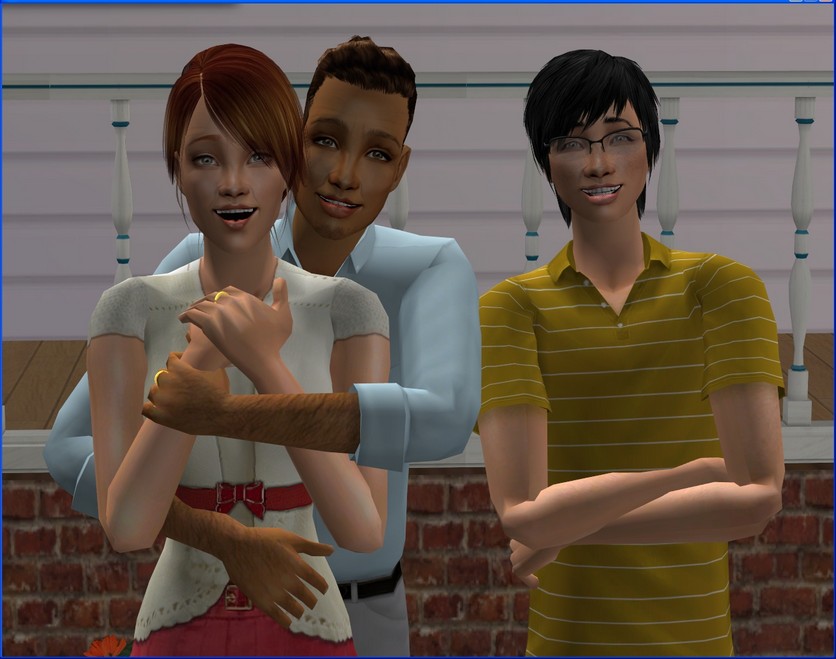 Narrated by Connor Novak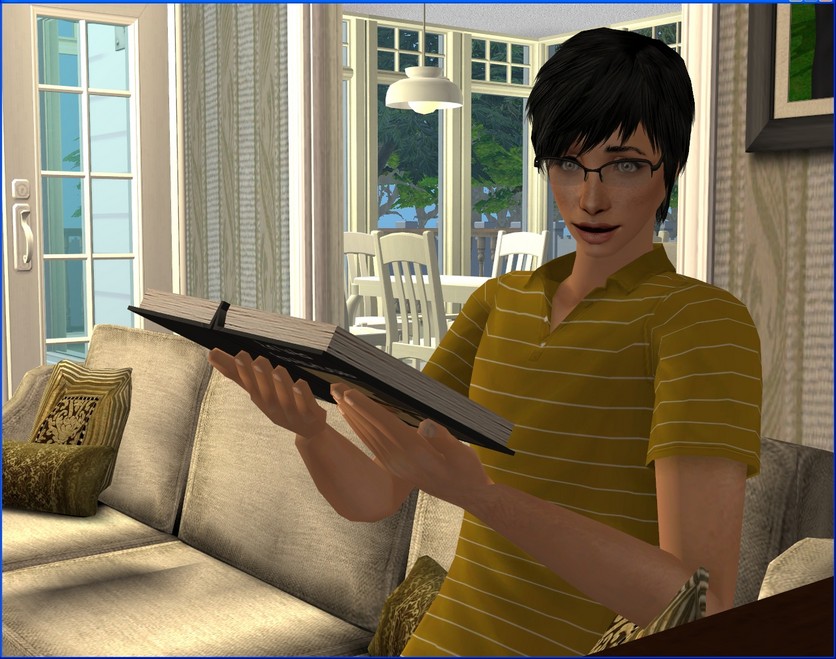 When
Elspeth and I broke up
, I really didn't care that much. I was bummed but I was generally okay with it after a little while. I just put my head down and focused on school instead.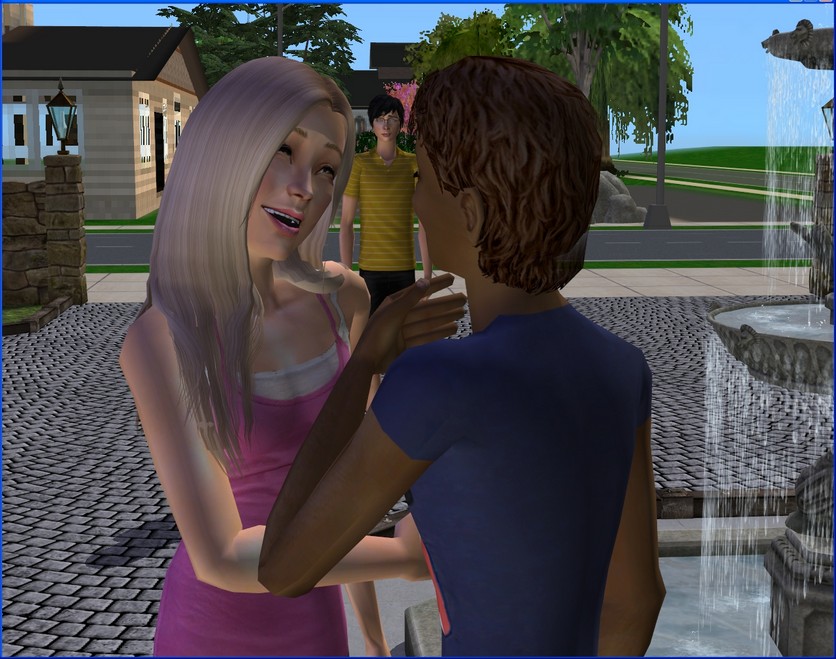 So I didn't really expect to be so gutted when I saw her with Chris in the park one day. I had no idea they were dating.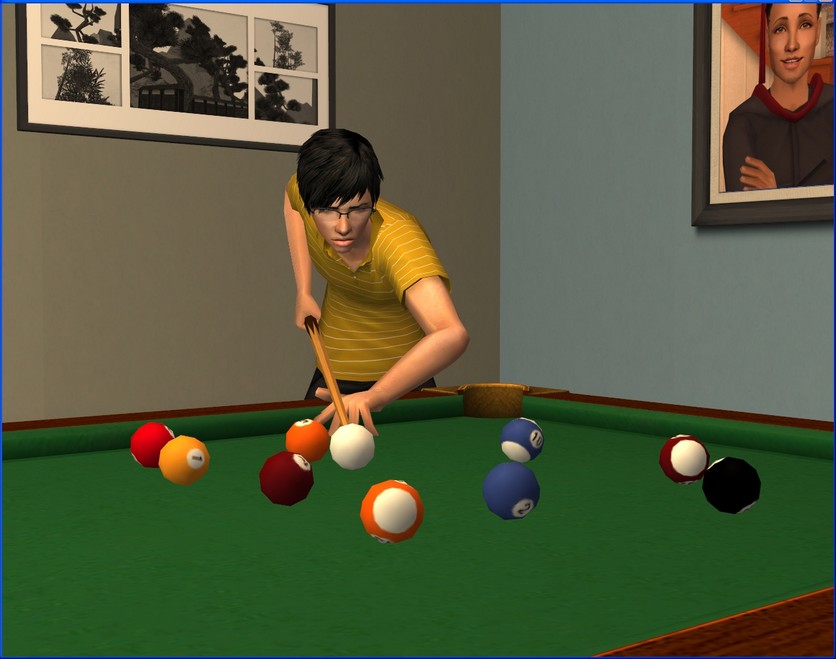 I was pretty angry about it and I didn't really know why. We're not together any more and I know she's allowed to go out with other guys now.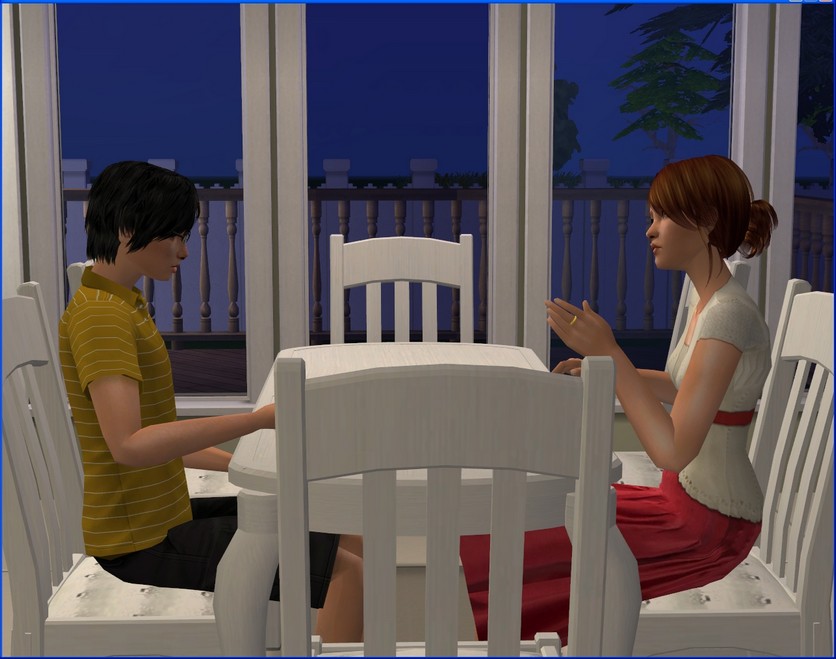 It still sucked to see it though. Mum could tell something was bugging me, so of course, she had to know what it was.
I didn't really feel like talking about it but Mum is very persistent, so I told her.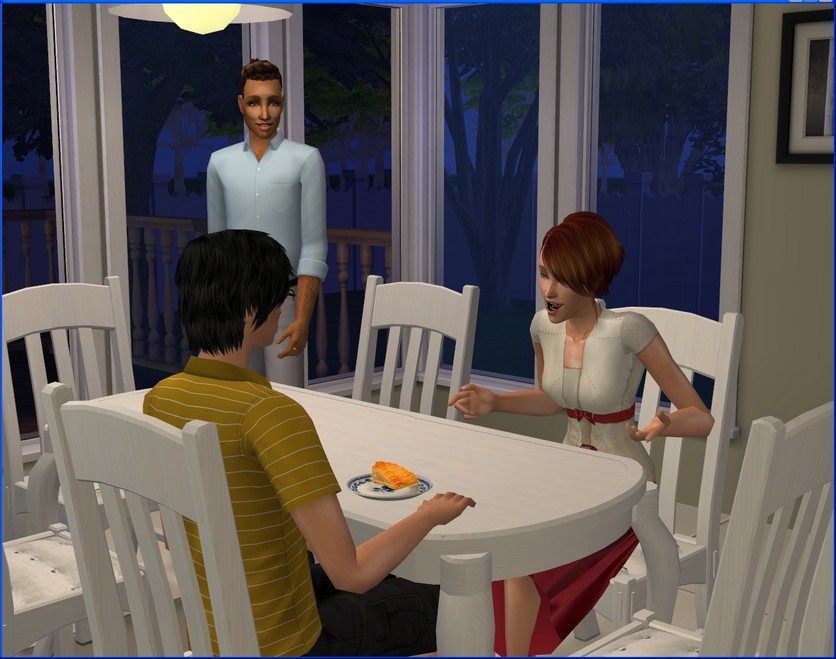 Dad was walking into the room just as I opened my mouth, so of course, he had to butt in as well. They both reminded me how annoyed I used to get with Elspeth's constant pleas for attention. I knew they were right but I didn't really want to hear it then. I just felt like moping around a little longer.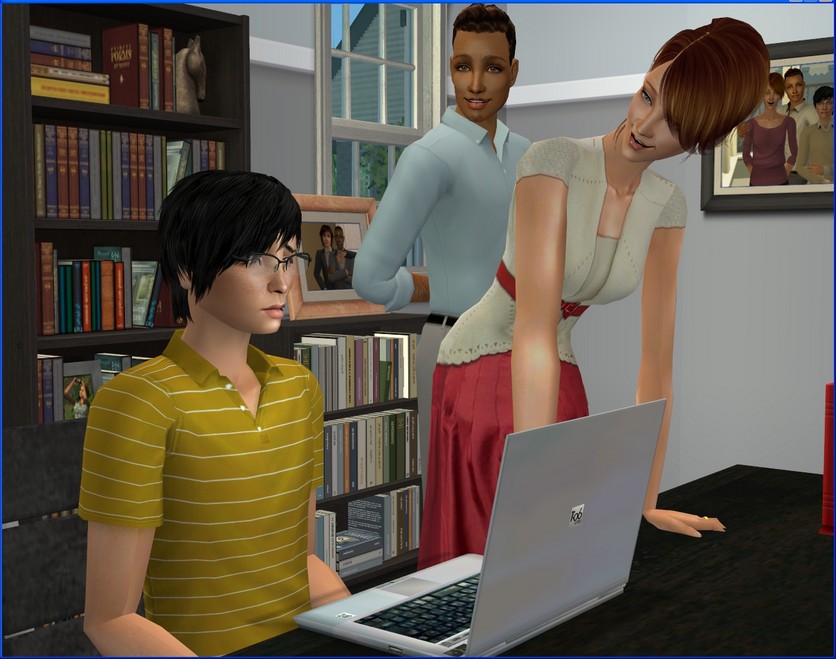 I've been a little stressed about getting into uni too, so that was adding to it. Mum and Dad both had to encourage me to even check my application online.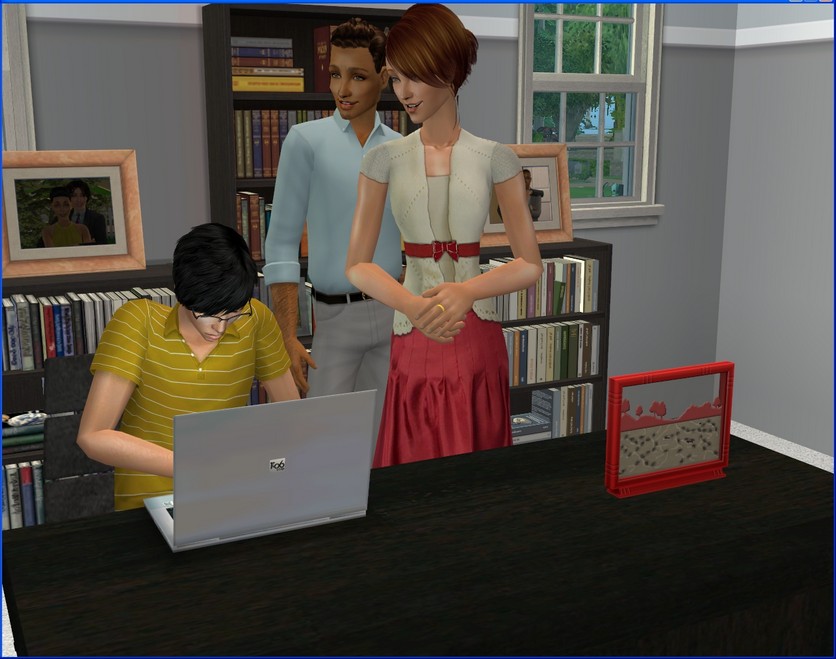 I was so worried I wouldn't get in. If I can't go to uni, I can't join the SCIA and I don't know what I'll do for a living if I can't do that.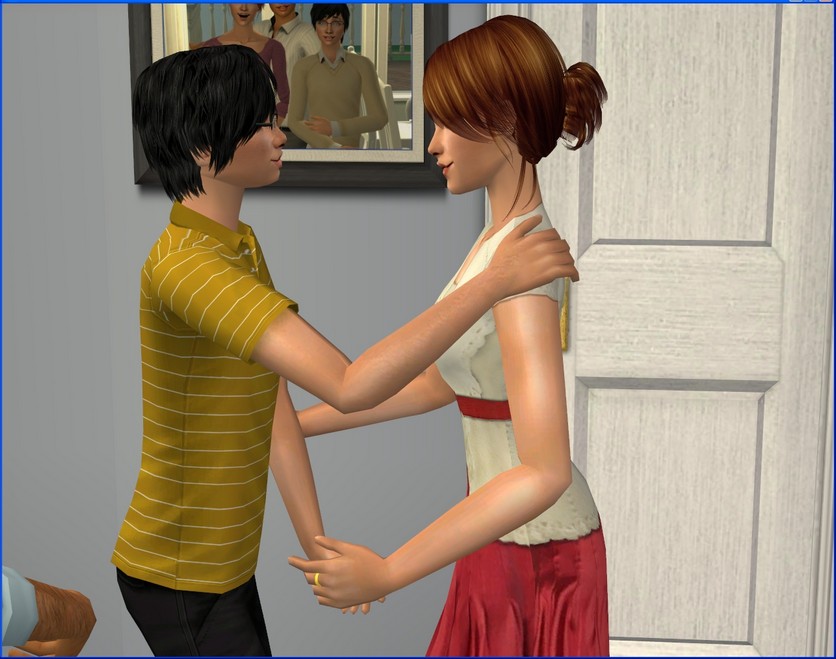 Thank God, I did get in! I felt more relaxed straight away!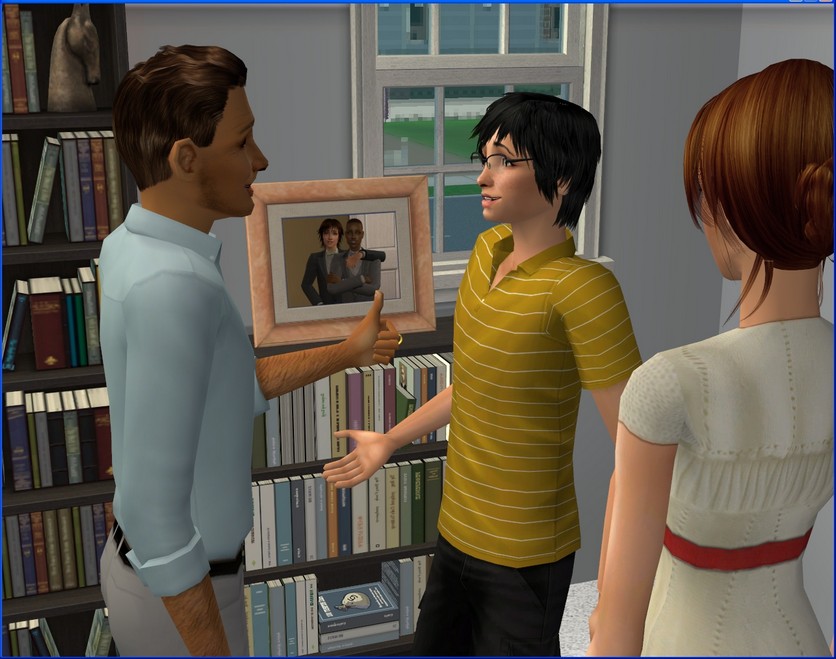 I even earned a couple of scholarships that are going to knock off a decent amount of my tuition fees. Mum and Dad aren't rich, so that was very welcome.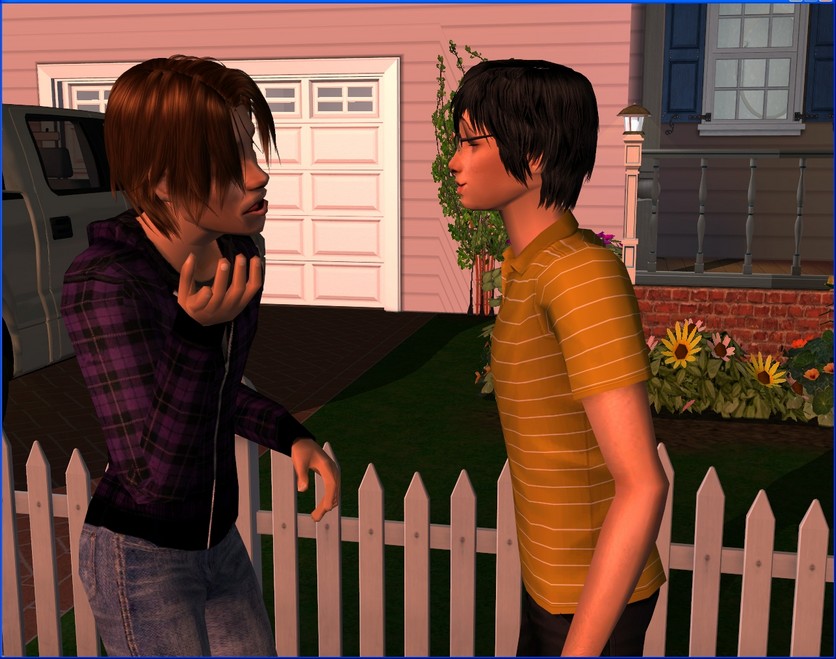 My best friend Charlie is starting his classes at Suffolk in a few weeks. He's already moved in up there but he's been back home a lot too.
His girlfriend
is pregnant with twins, so he's busy going to doctor's appointments with her and all that kind of stuff.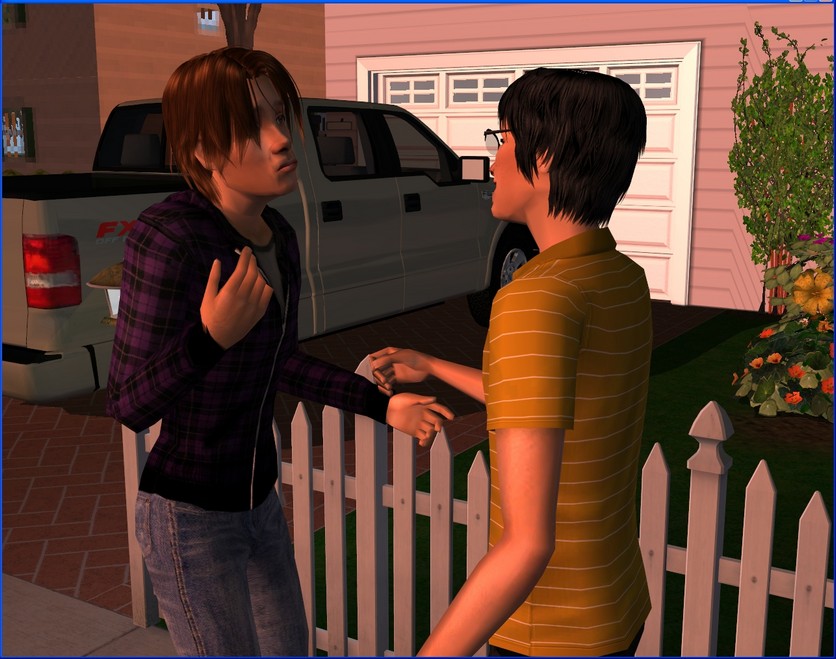 So even though he's been back home a lot, I've hardly seen him. All through high school, we played basketball every weekend but the one time I've got to talk to Charlie lately for more than 10 minutes was when he happened to be taking a walk by my house one night.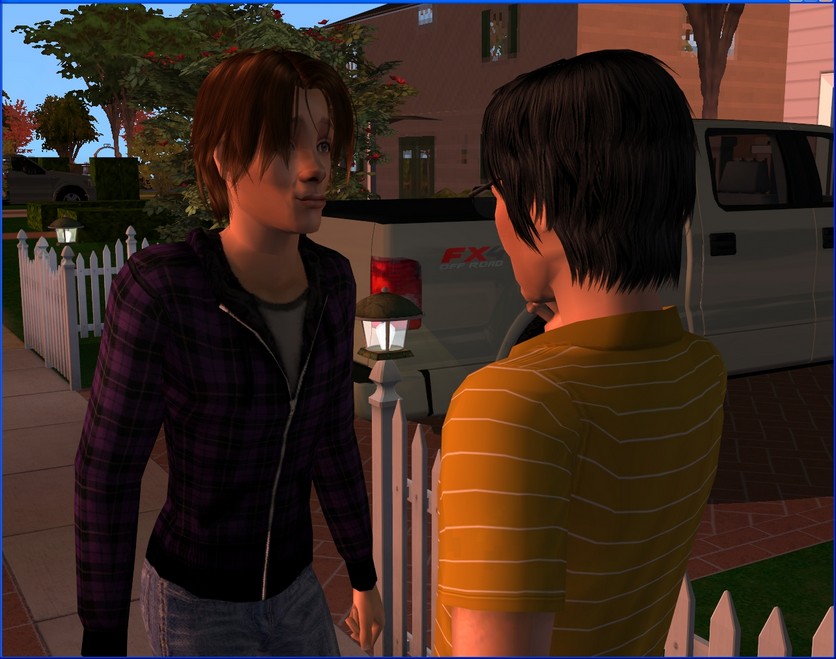 Charlie seems like he's coping pretty well, considering. He's got a lot on his plate right now. I hope we'll get to hang out a little more often when we're both on campus but who knows how busy he'll be once the babies are here.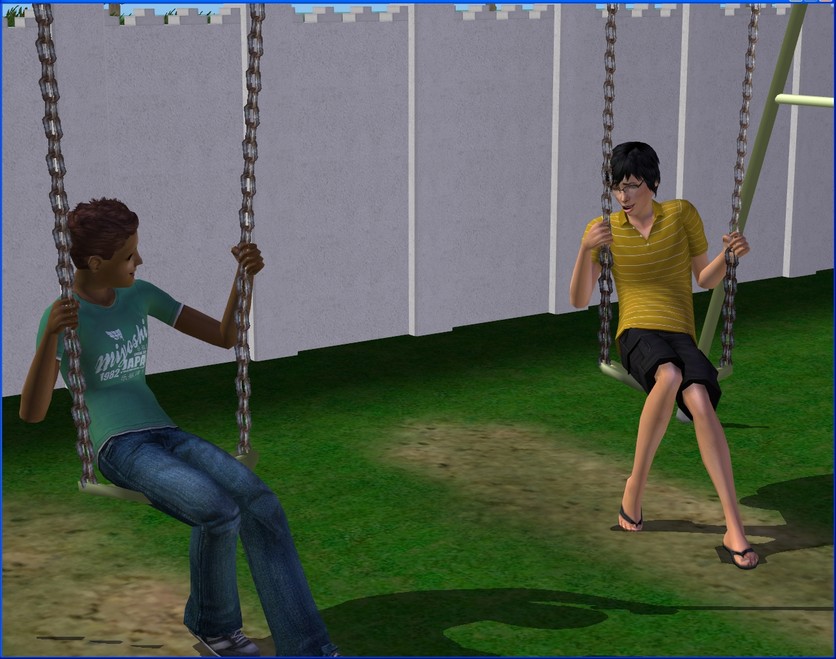 I've been hanging out with Josh a lot instead lately.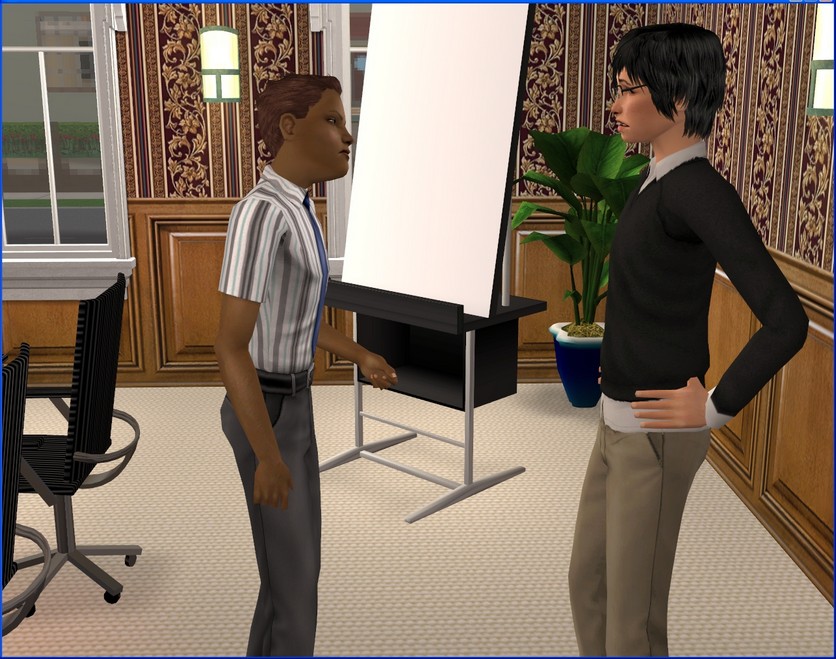 When I first met him at work, I got the impression he thought I was kind of a nerd. Which was fine by me, because I thought he was a goof-off anyway. I just figured he only got the job because of
his mum
.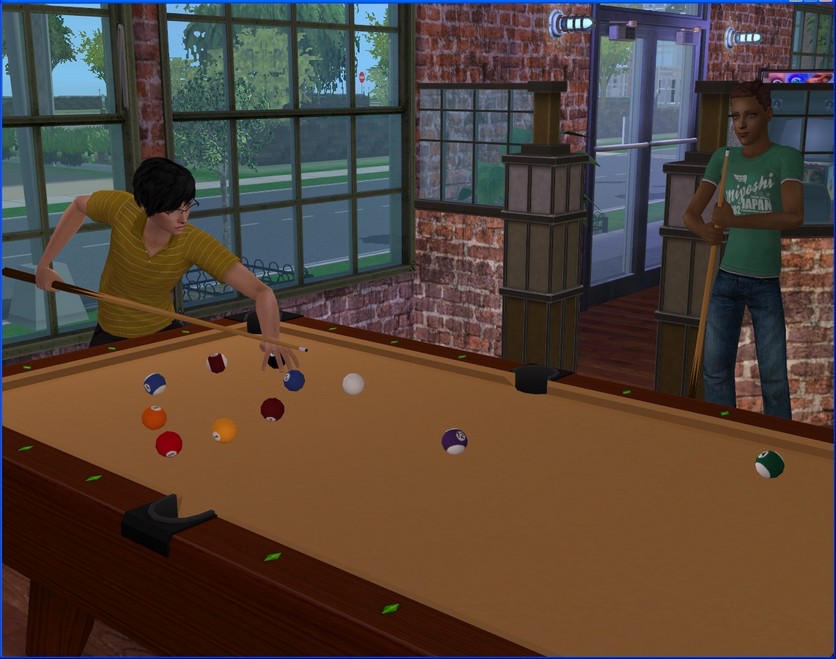 But working together every day after school, I got used to him, he got used to me and we actually get along pretty well now.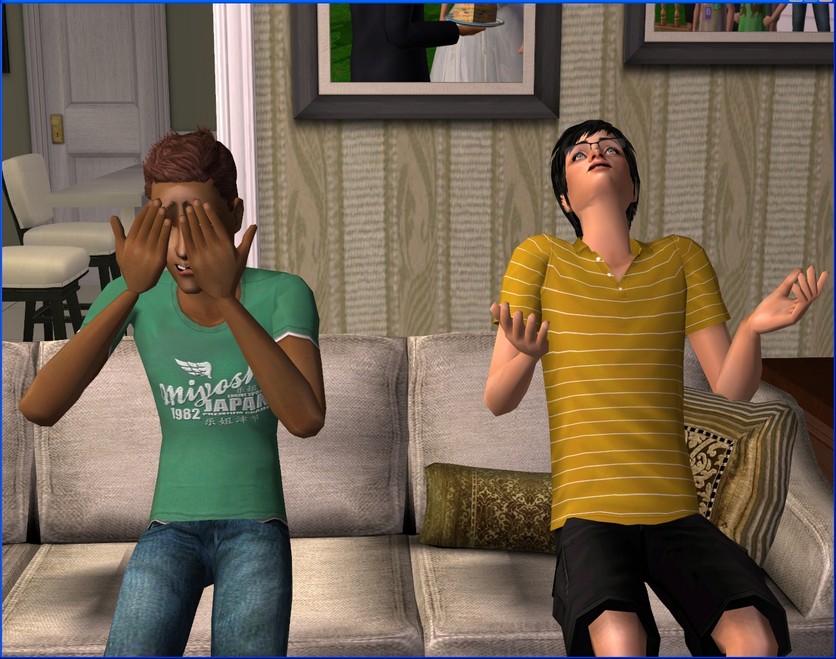 It's good to have someone to watch basketball with. We even follow the same teams. My parents aren't interested and Aaron and Ethan never were either.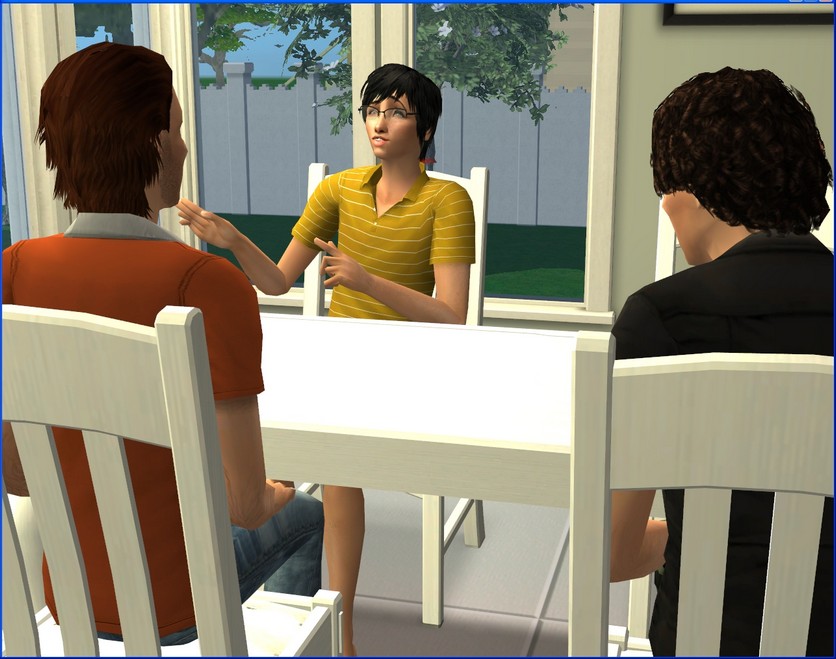 Not that I hold that against them. We're a little closer now that I'm older and apart from Mum and Dad, my brothers were the first ones I told about getting into Suffolk.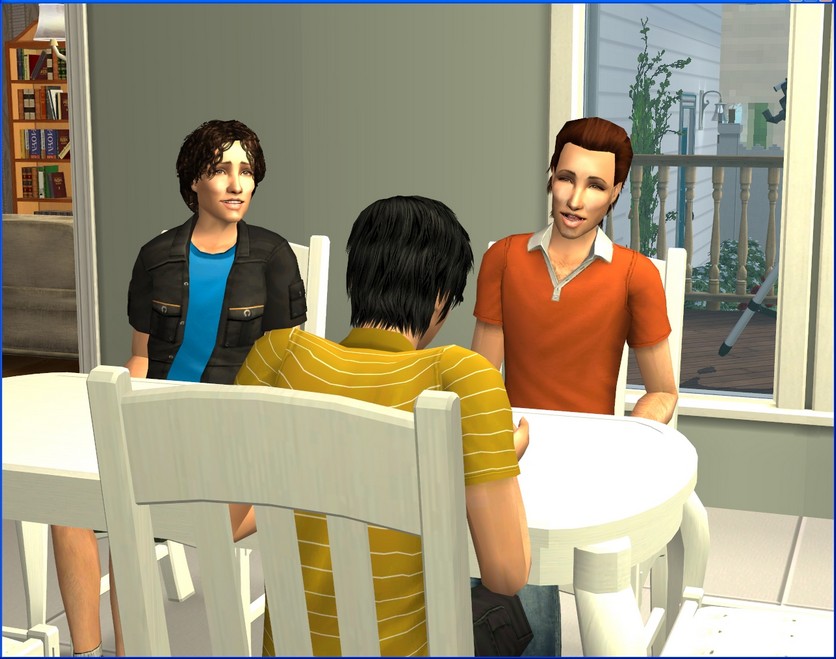 Right away, they started telling me how much they liked it there and what a great time I was going to have too.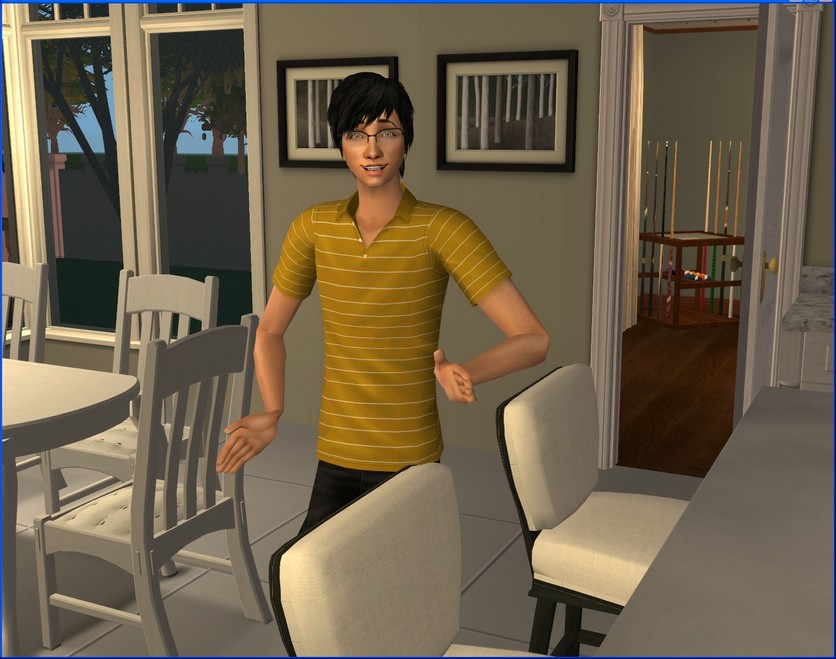 I've got almost a whole year before I actually head off to campus but I already can't wait.


Extras: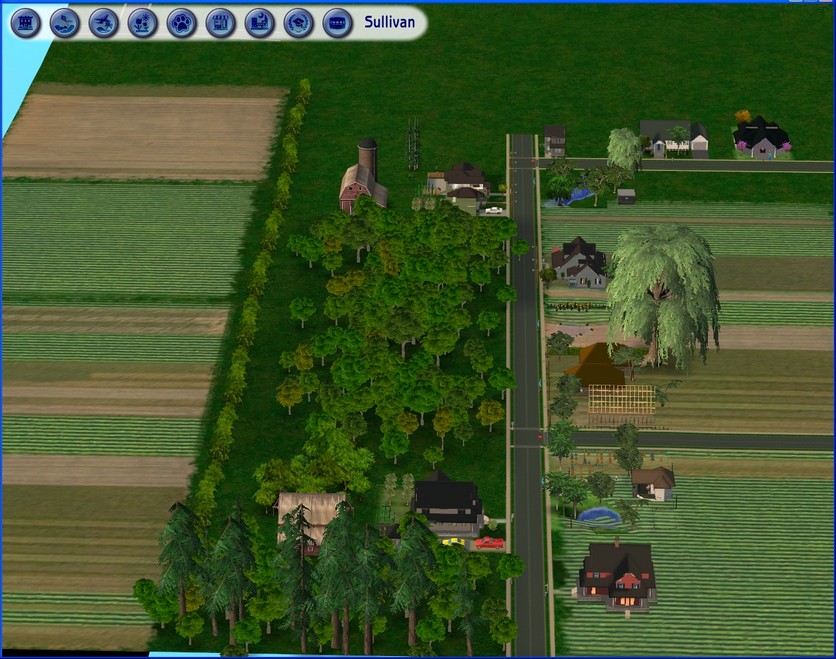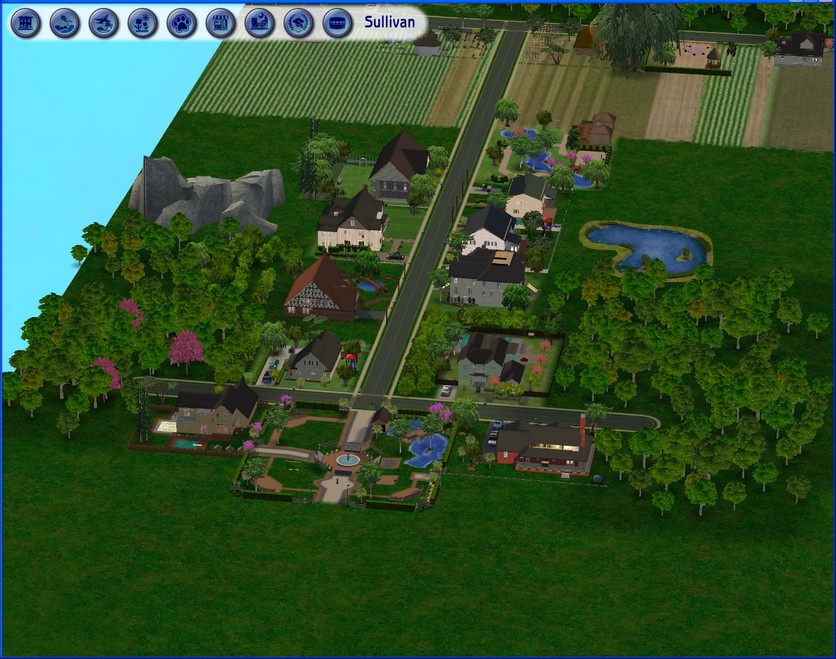 Just a little bit of the new Sullivan. The Novak house is the one with the lake hood deco right behind it.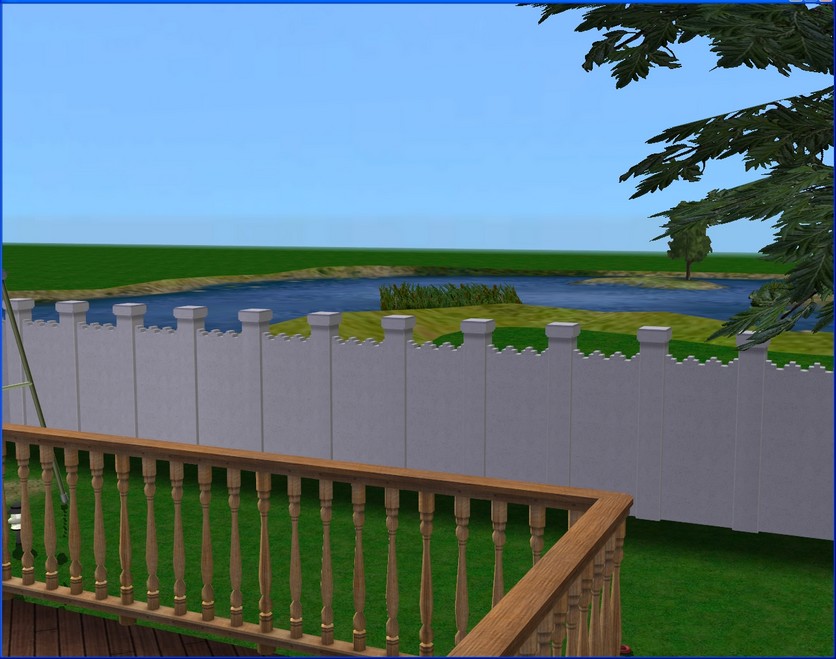 It makes for a more interesting view from their backyard, compared to what they used to have. I think I'll add some trees around it though.
Notes:
Title is from Science vs Romance by Rilo Kiley.
Connor earned 6 scholarships, so he'll be heading off to Suffolk in January 2031.There was never much doubt, as he's already maxed 3 of his skills.
I think a big part of Josh's problem with Connor was that he was dating Elspeth. That hurdle is gone now, so they get along. I'm glad, because Josh doesn't really have a lot of guy friends.

I was very, very surprised at Connor's reaction to seeing her with Chris! When I had Chris flirt with Elspeth in front of him, Connor's relationship with both of them dropped below zero and he was ready to go over and slap her! He still had the red heart but ACR says he really shouldn't get jealous unless he's engaged or going steady with someone. So that was weird! If you're wondering, I cancelled the slapping because that's silly. Elspeth and Connor aren't in a relationship any more and I don't think it would have much sense for him to go over and slap her, even if he was upset.