Round 29: April 2030 (Autumn)
Rob Ashton is 29 and Patience Draper is 28.
(Rose is 35 and Josie is 28
)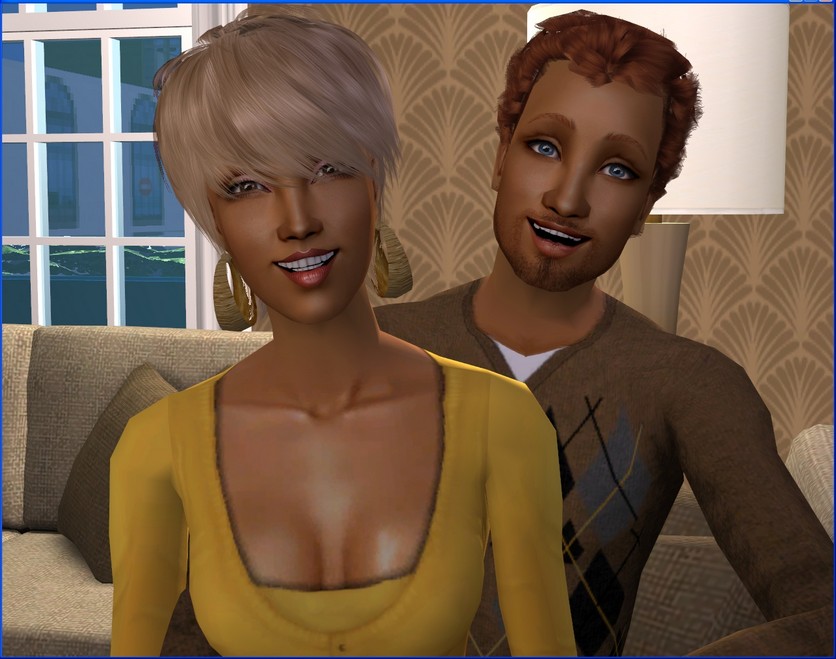 Narrated by Patience Draper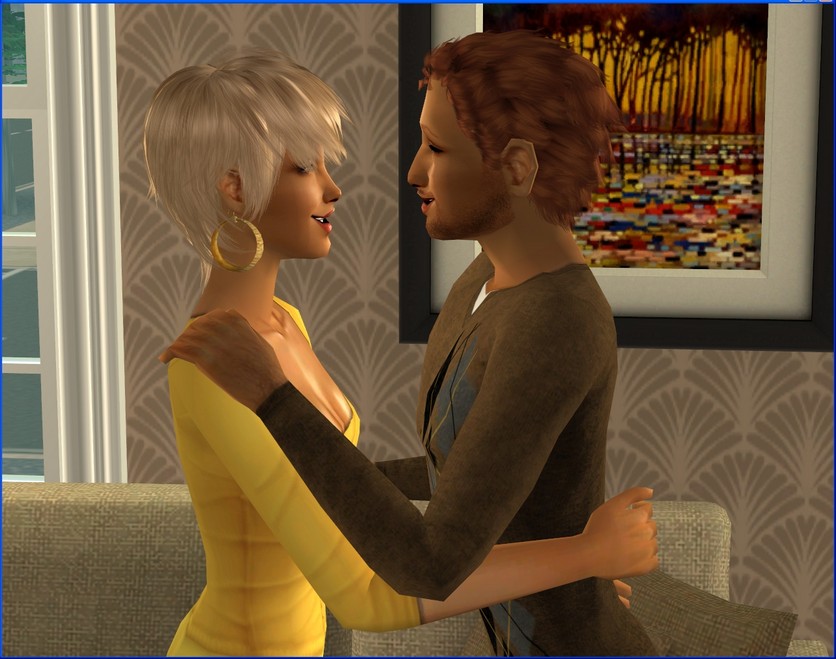 Rob and I have been in our little unit now for over a year and everything's going so well.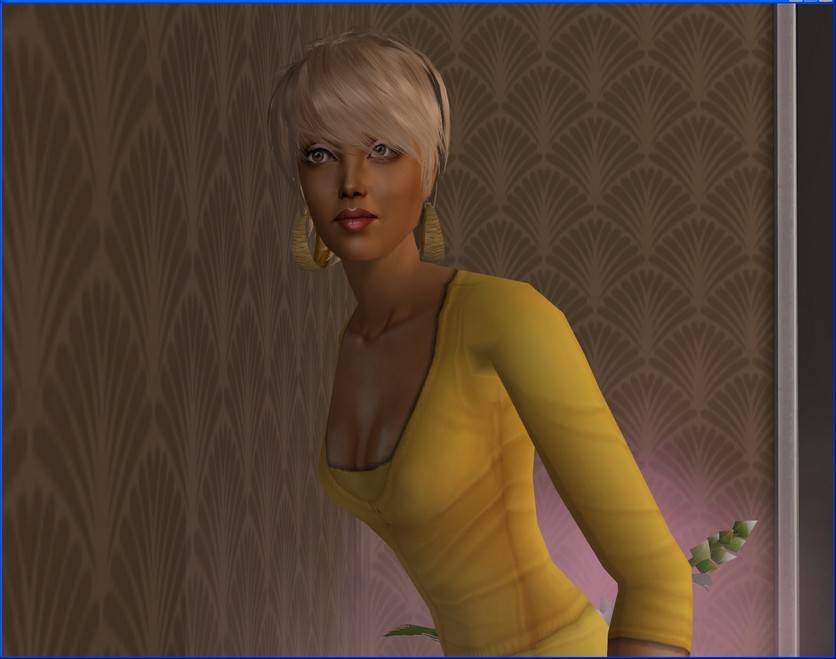 It was a bit of an adjustment for me though, I admit. I've never really done the apartment thing before and we seem to have the noisiest neighbours in the world. I don't know how people can find so many reasons to drag their furniture around but these people never stop.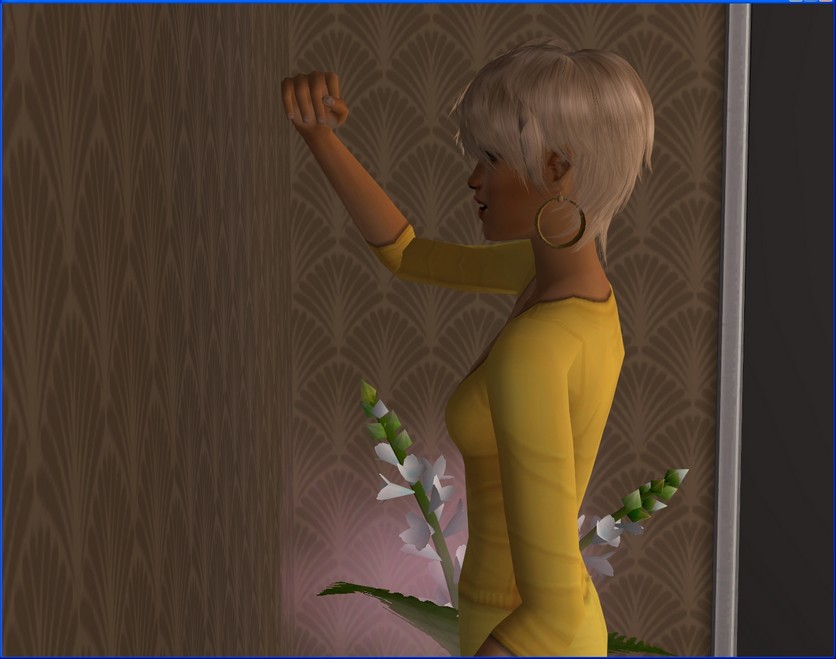 I found them really annoying at first but I'm sort of used to them now. Banging on the wall usually shuts them up for a while at least.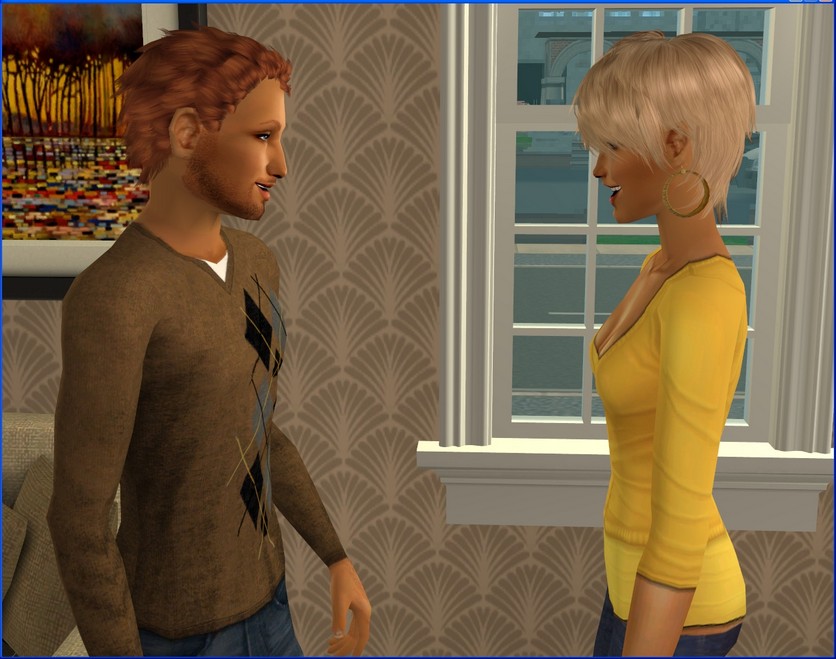 We're very happy here now. I love having Rob around all the time.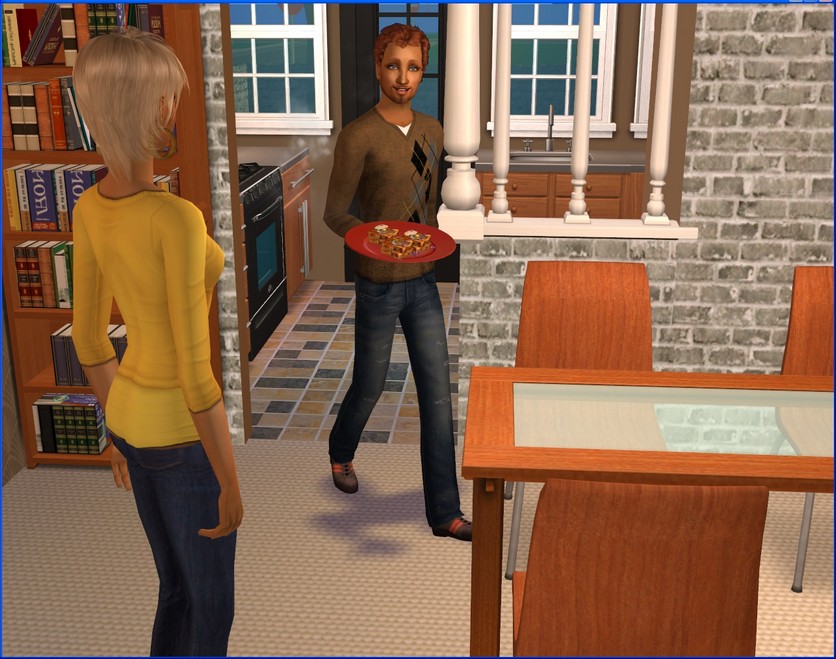 It's really best if I stay out of the kitchen, so it's nice having someone to make me breakfast every day too.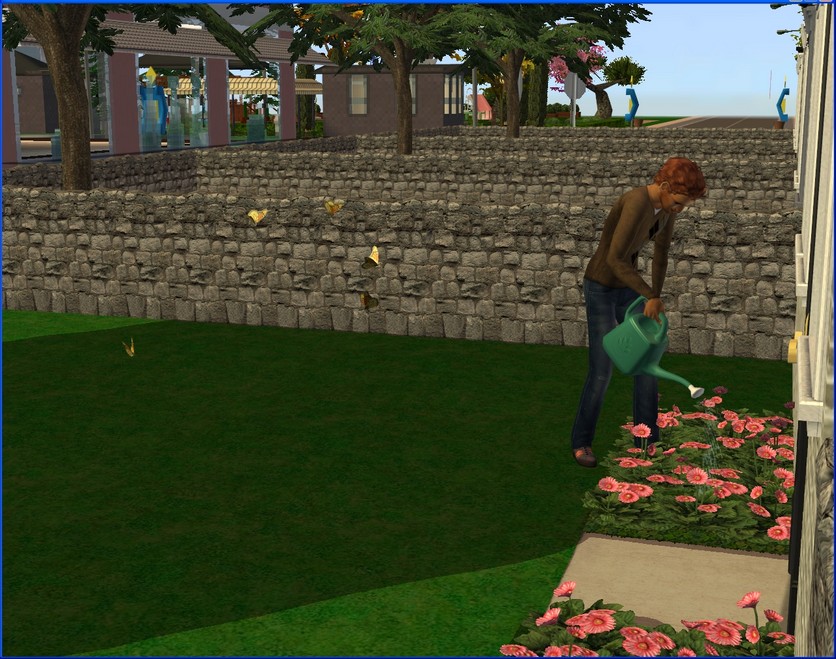 We've got a little garden here and we both started thinking that it would be great for us, if we're still here when we have a child.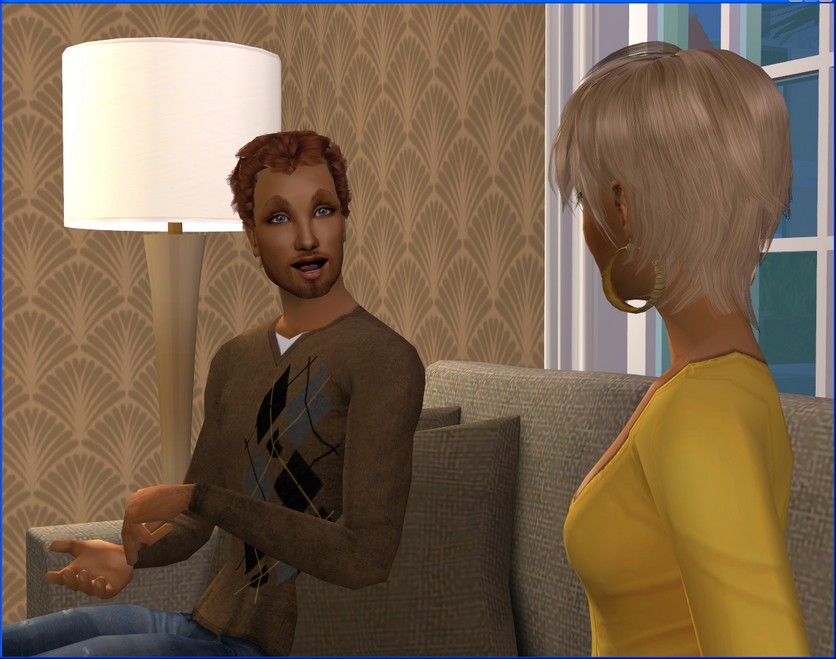 Rob and I have had that conversation, just recently. We both want to have kids, though we're not exactly in agreement on how many we'll have. Rob thinks he'd like two, maybe three.
I'm thinking more like eight, maybe nine! I would love to have a huge family.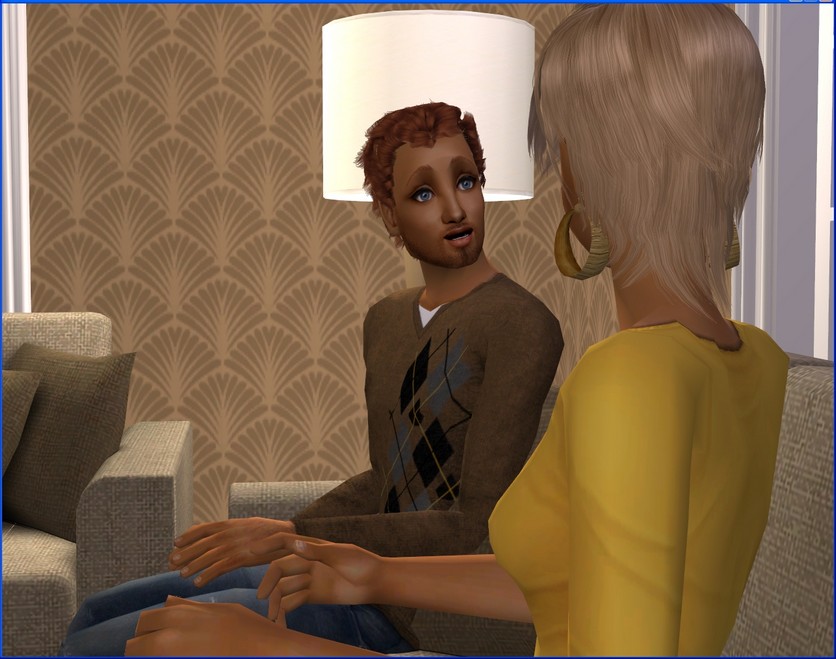 Rob thinks I'm nuts. Maybe I am! I know we probably won't have that many kids but it's kind of a crazy dream of mine anyway.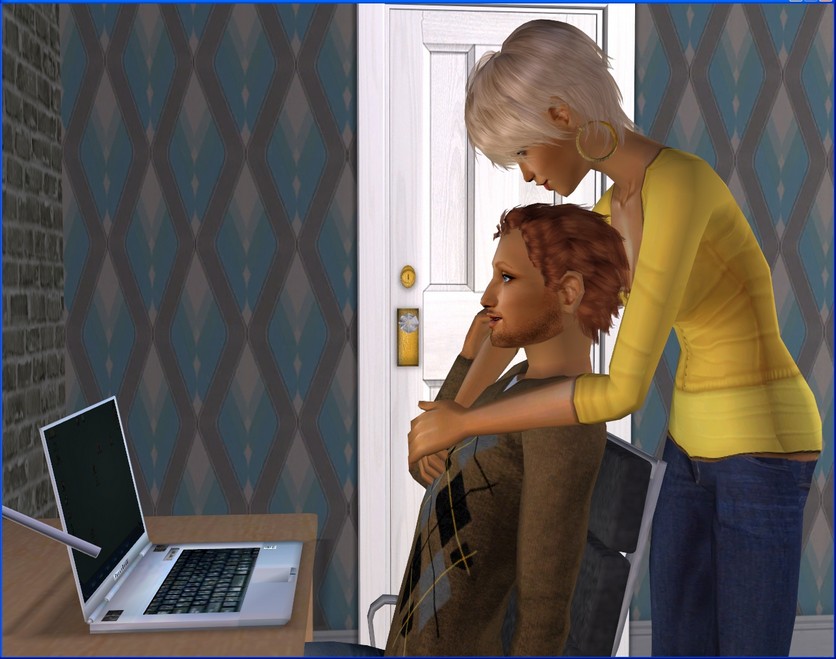 Rob has been working so hard at the firm, even doing research at home in his own time. They kept telling him as soon as there was a position open for an attorney, he'd be first in line.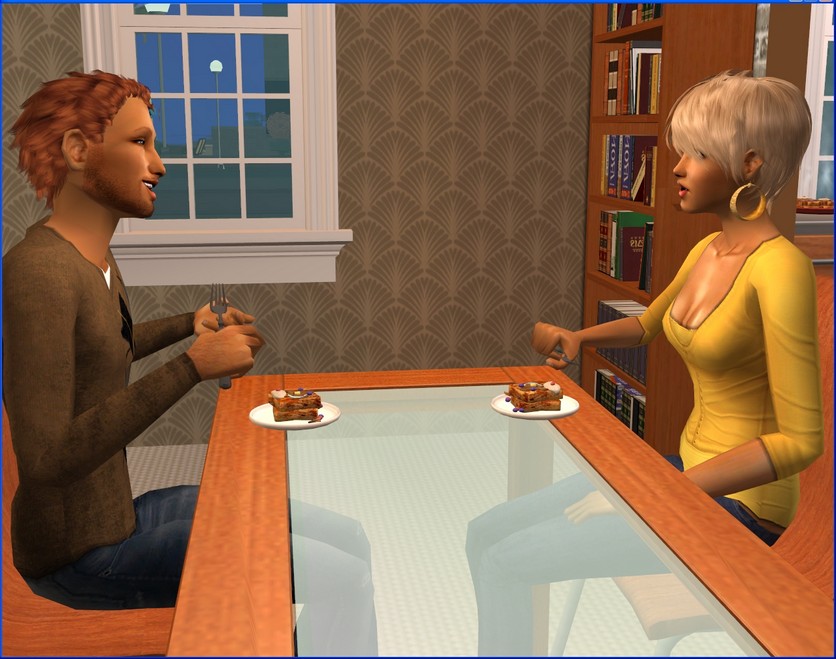 His hard work finally paid off because he's practising for real finally! He's handling personal injury cases at the moment.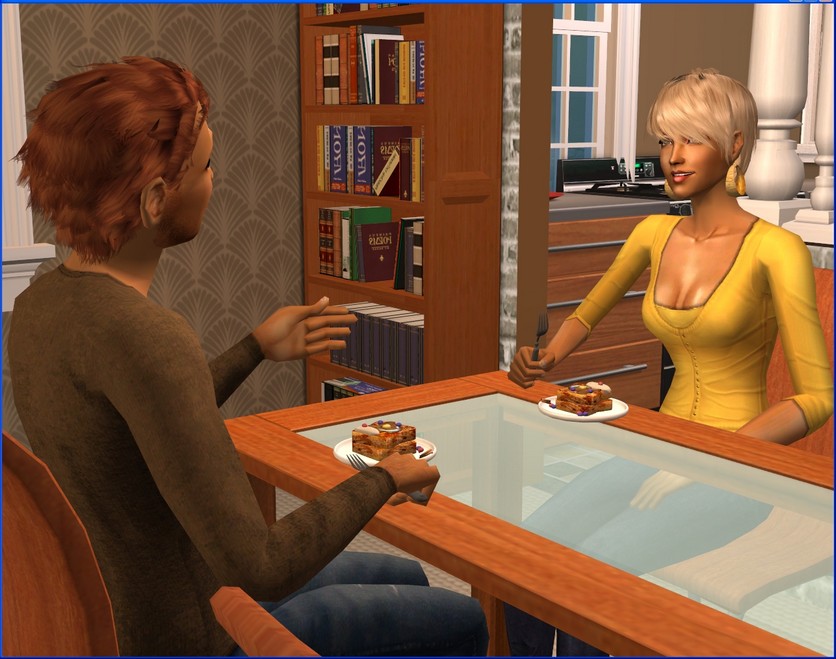 I'm very proud of him. He paid his own way through law school and really paid his dues, so it's about time he was recognised for it.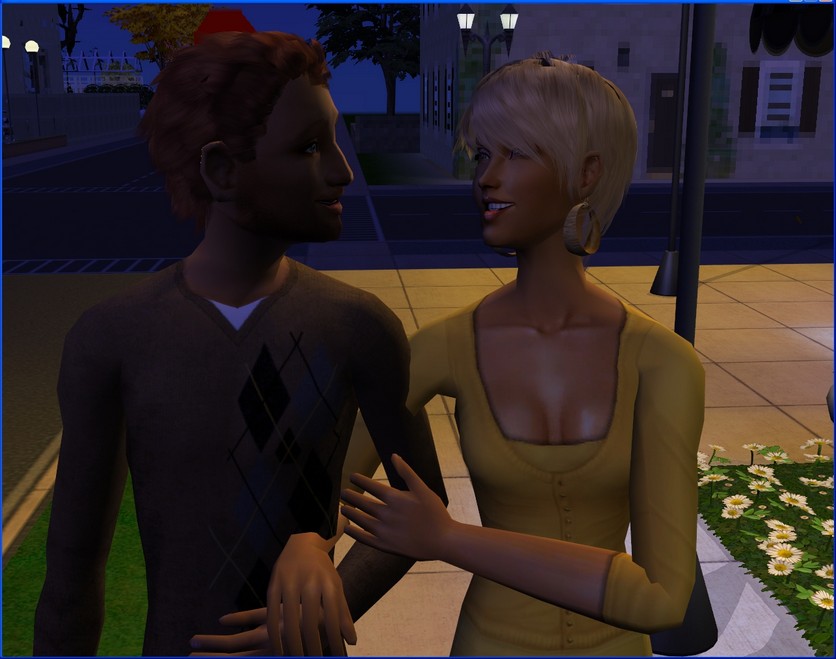 We're both making a lot more money now and we're trying to save it all, seeing we now have a wedding to plan! Rob took me on a walk around the neighbourhood one night and he proposed!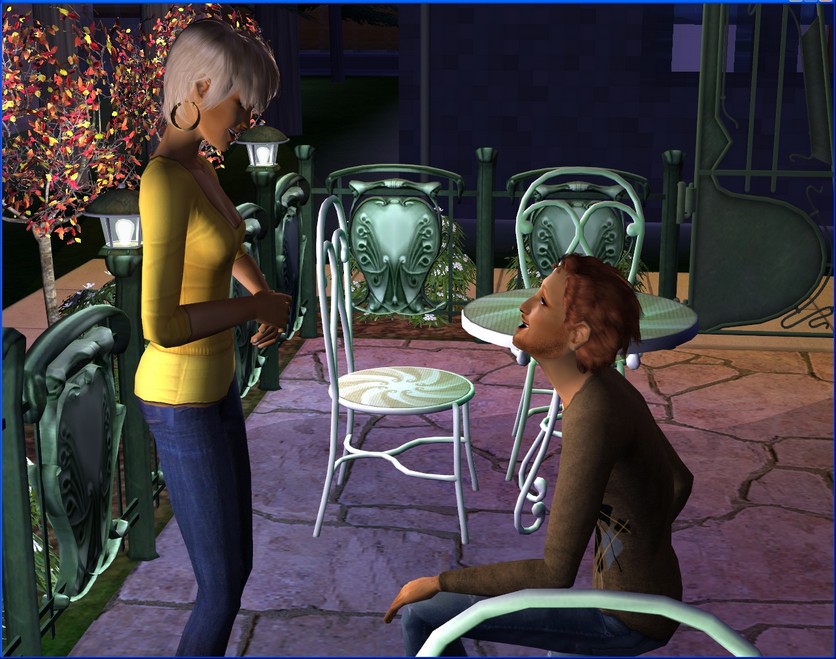 I suppose I knew it was coming eventually, because we've been moving in that direction for a while now but I didn't know when or how.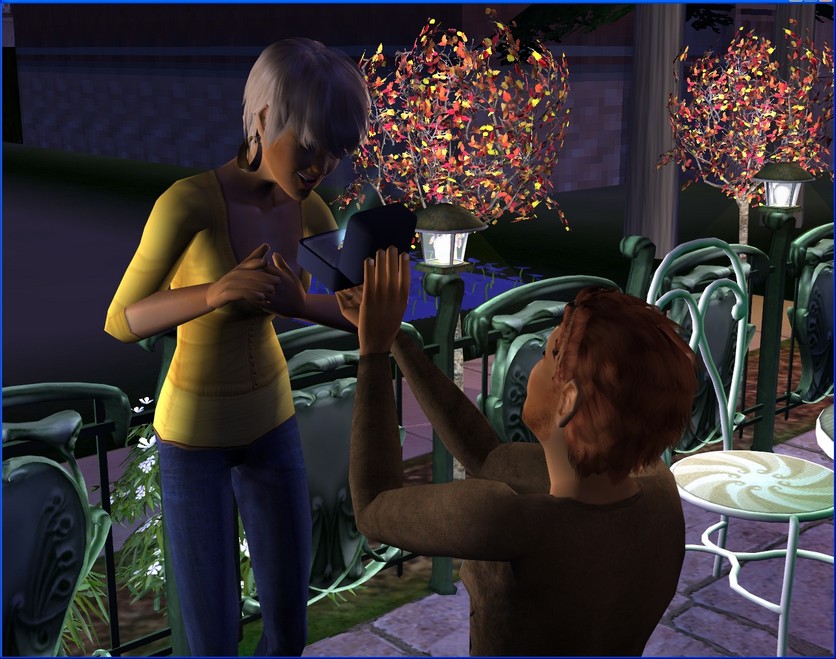 So it was still sort of a surprise.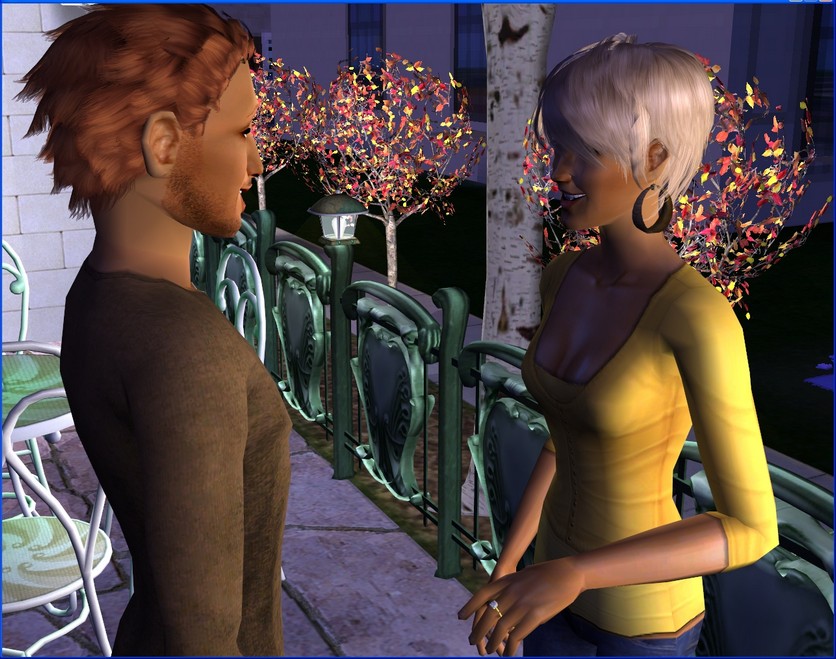 We've already set a date. We're getting married in January next year.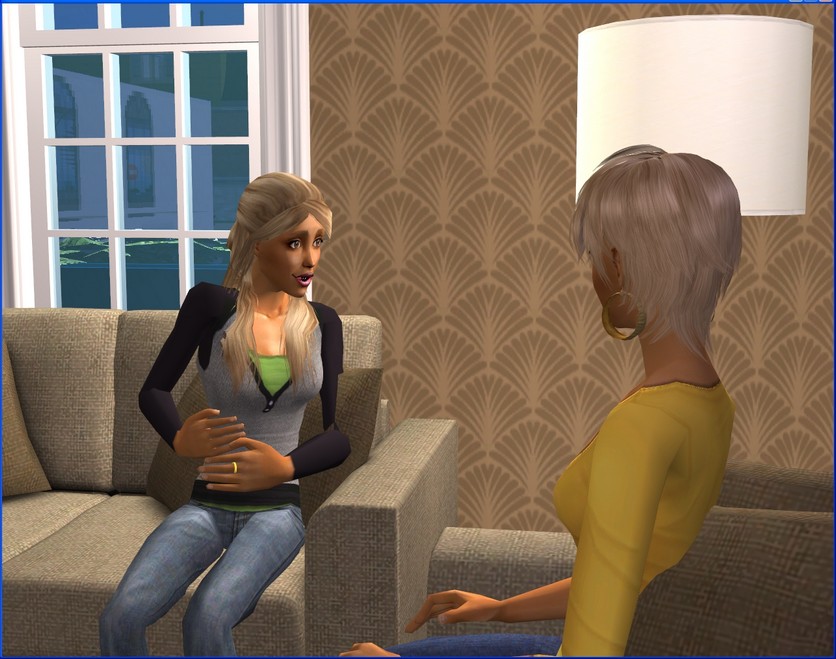 Rose came over to congratulate us and we talked a little about the artificial insemination she'll be going through in a couple of months.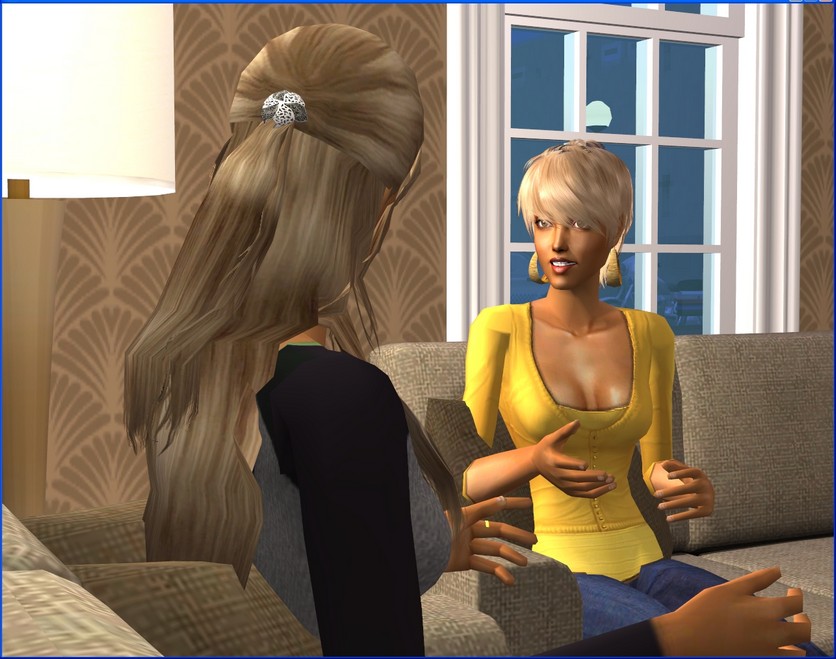 It all sounds so involved and I really don't envy Rose and
Joanna
. But they want another child and this is the method they've chosen this time.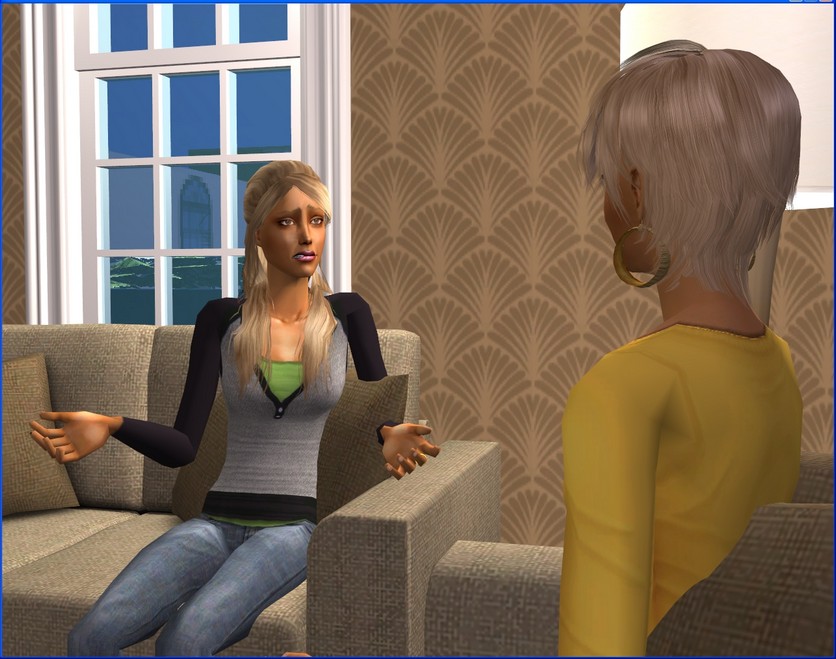 Possibly being pregnant at the time was the main reason Rose declined when I asked her to be my bridesmaid. She's not sure how long it will take but they're hoping she'll be pregnant by the end of the year.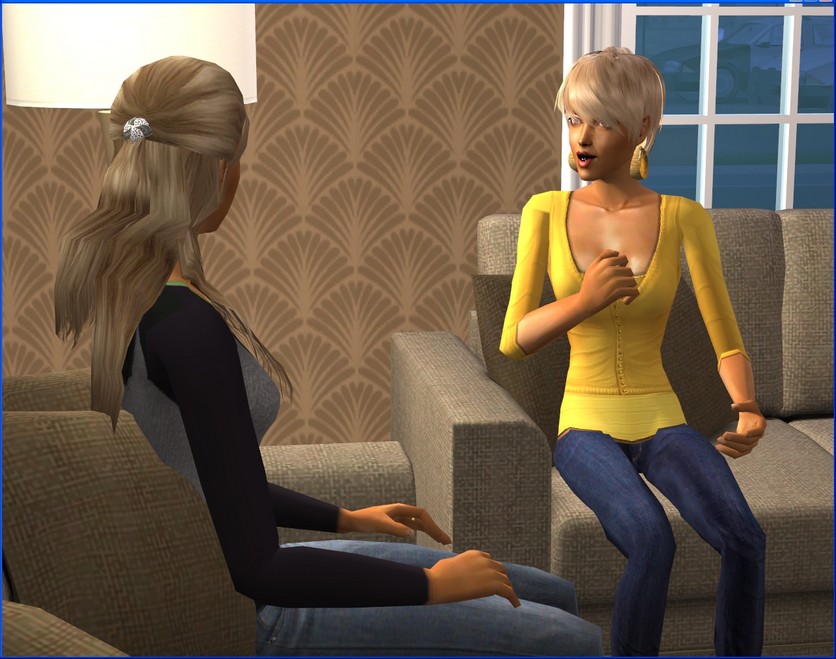 So I begged. I really, really would like her to be a part of the wedding, so I promised to have Josie take care of most of the bridesmaid duties.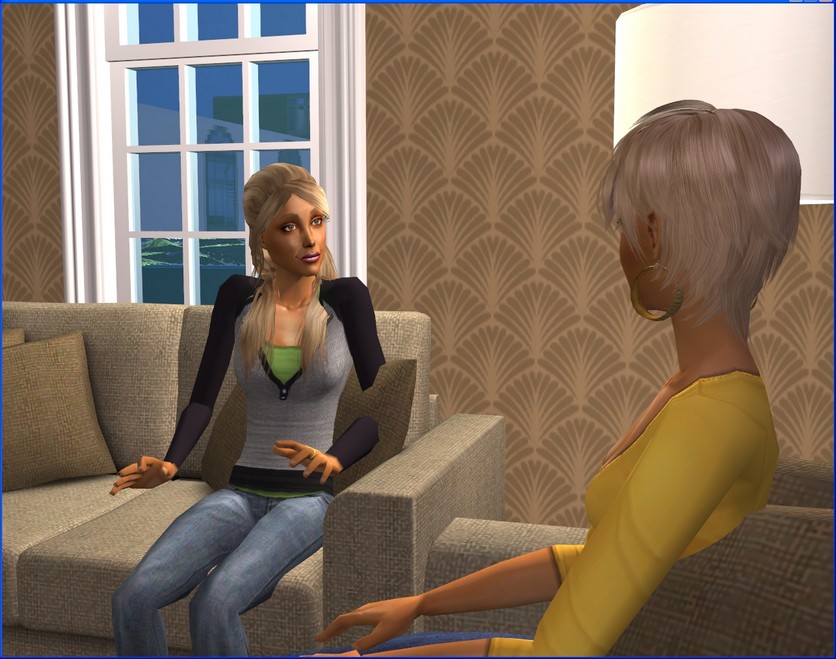 Rose realised how important it was to me then and she agreed.
We've been dress shopping a few times. I did some modelling jobs on the side recently for a bridal designer and got to wear a bunch of gowns, so I was keen on try some on for real.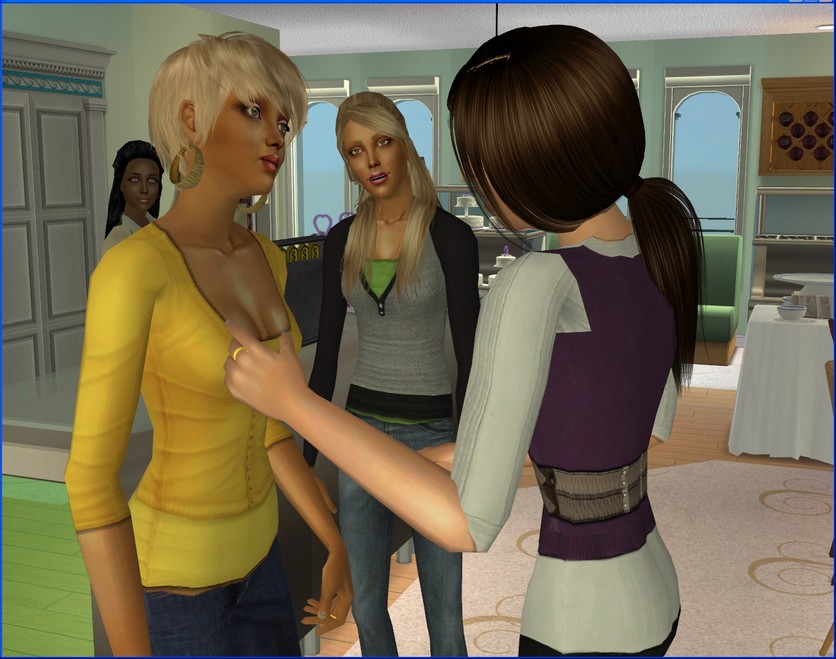 I think part of the reason Rose didn't have a wedding party when she got married is because she dreaded the idea of shopping for them all. I can tell her patience is wearing a tiny bit thin with the shopping I'm doing but she's being very tolerant of it all, for my sake!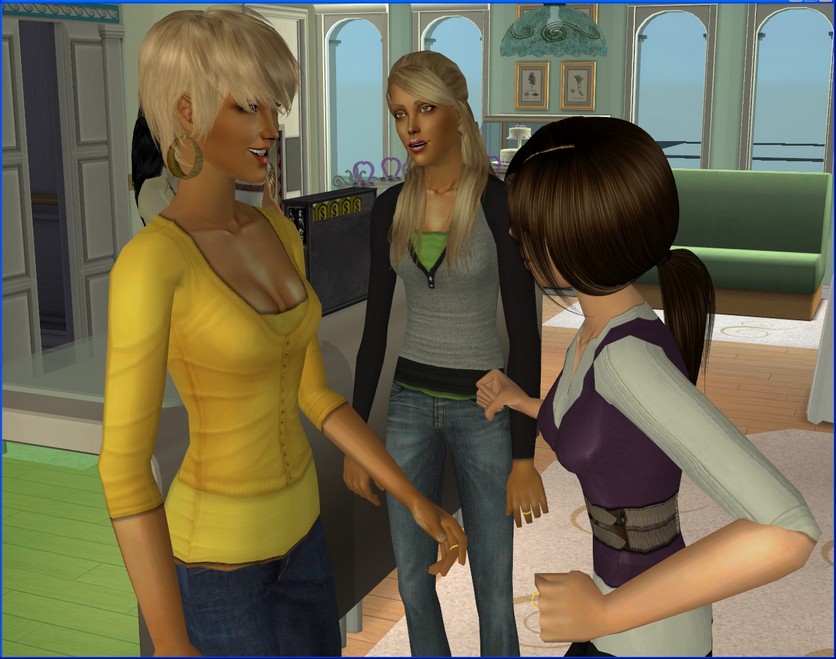 I can't help it, I think this stuff is so much fun!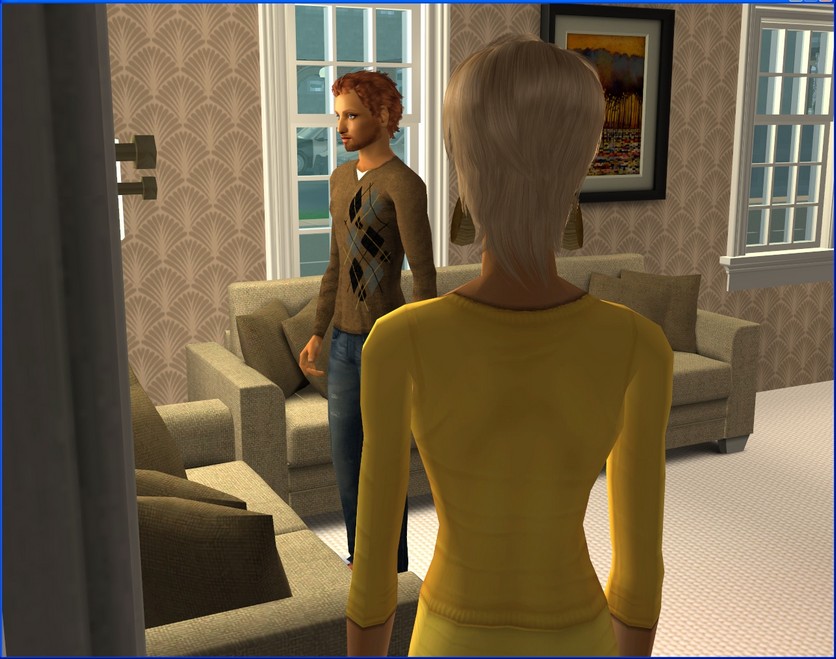 When I got home from shopping, it was around lunch time but Rob was home. I knew it wasn't his day off, so something was up.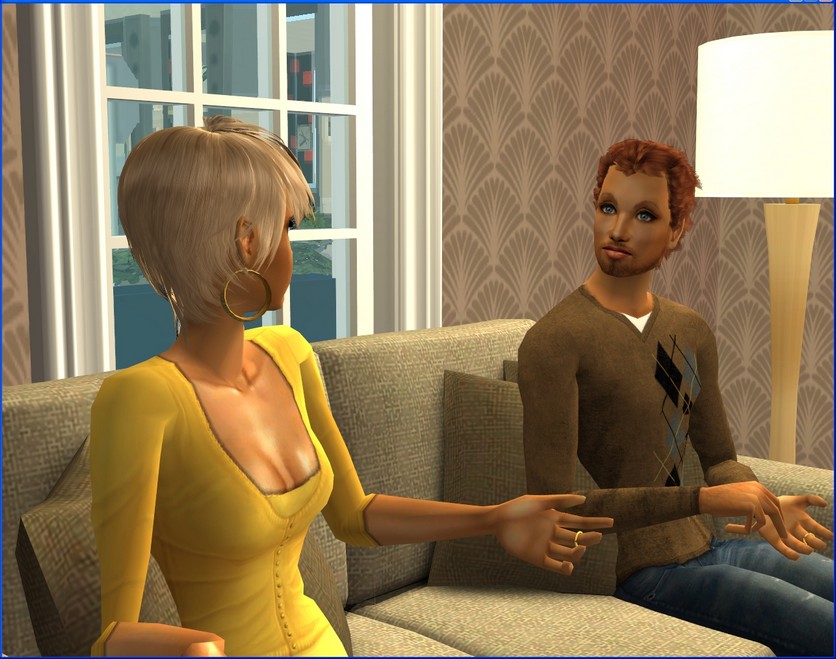 And I was right. Rob had picked up a client with a worker's compensation claim. He had encouraged the client to sue just for medical expenses but she kept pushing for compensatory damages as well.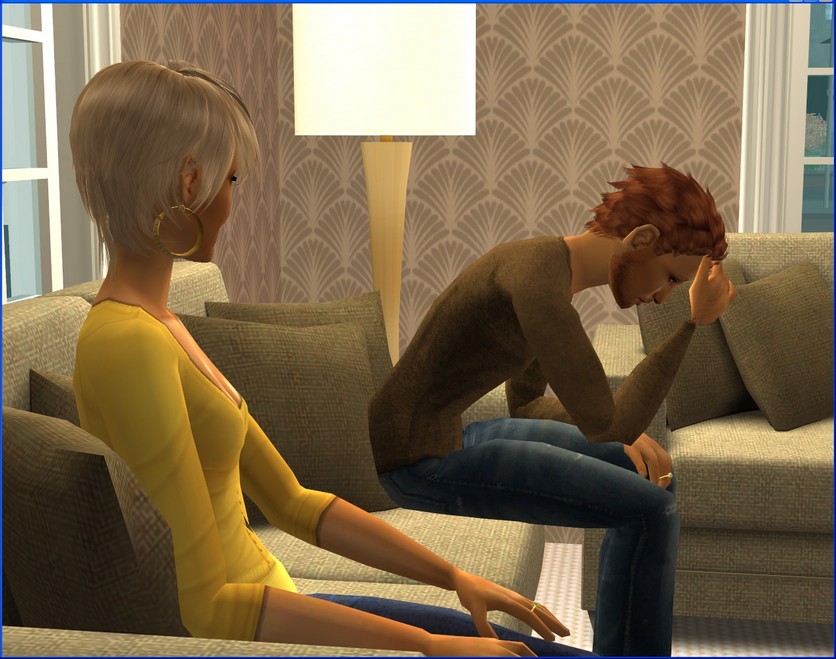 So he agreed. Then it turned out that the injury was the client's fault, his firm decided that Rob losing the lawsuit would reflect badly on them, so they fired him.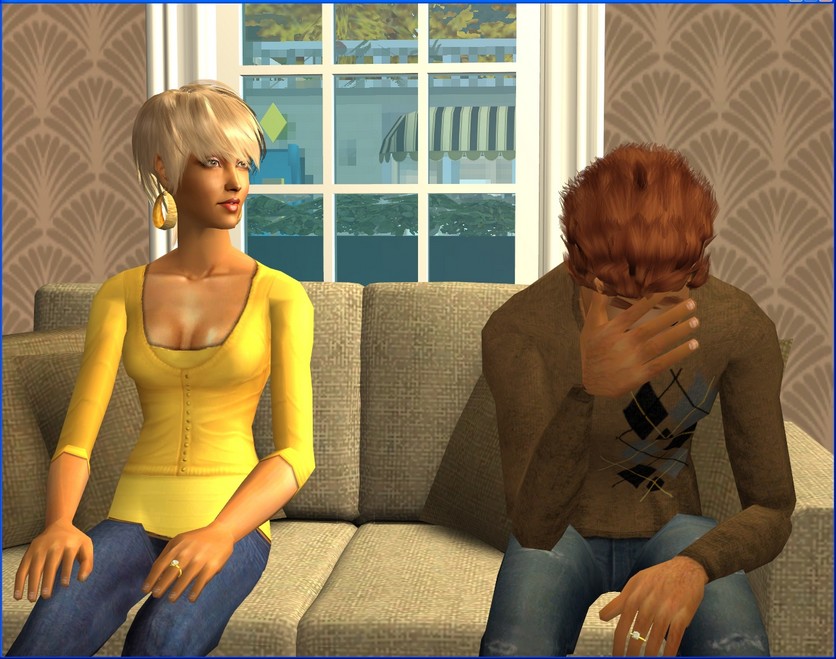 Rob's taking this pretty hard. He found a position at another law firm as a file clerk but he's convinced no one will ever want him as a lawyer again.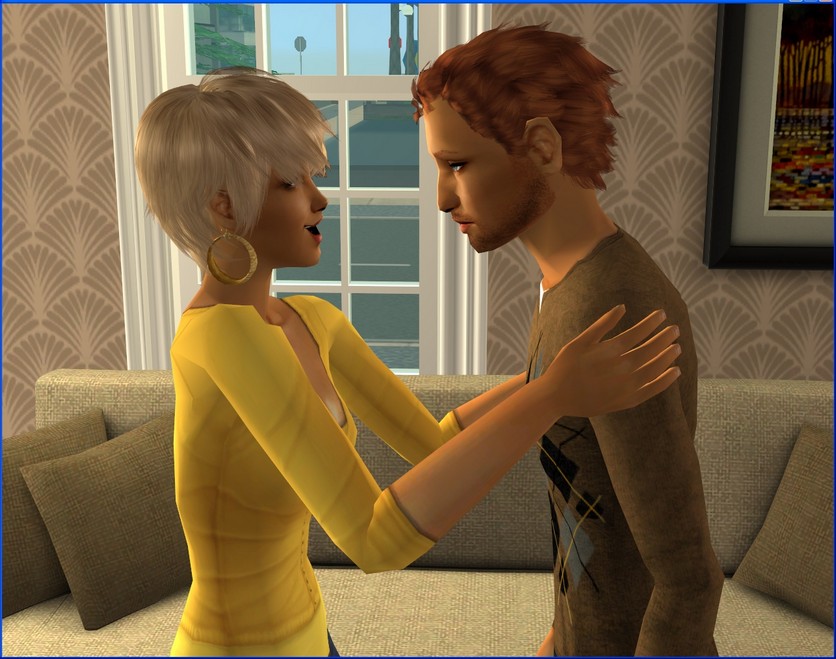 I know that's not true though. Rob would be an asset to any firm and eventually, someone will see that!
Extras:
Just in case you're curious about Rob's firing, it was chance card related. I'm usually quite lucky with them but not this time!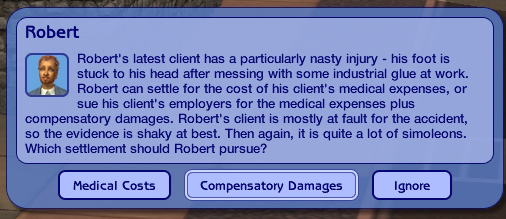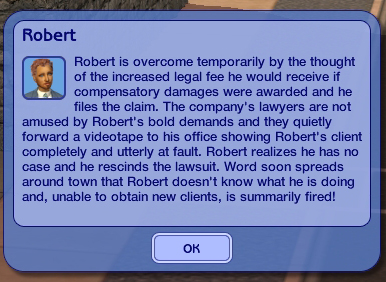 It was not really a good round for chance cards for Rob and Patience, because Patience got a bad one too.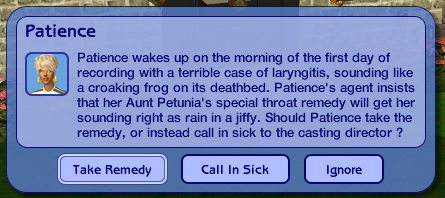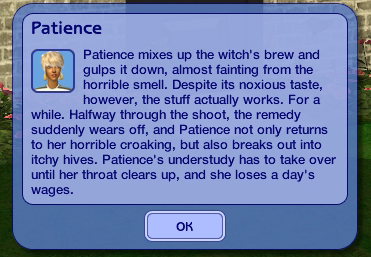 I didn't bother writing that one in though, because she got promoted the same day and came home with $4000. The wages she lost hardly mattered at all.
Notes:
Title is from Lay It Down by Peter, Bjorn and John.
Patience really does want 9 kids, per my modified version of Apple Valley's method of assigning ACR Ideal Family Size (my modification is just that I apply the formula using the Sim's primary aspiration, then their secondary and then I average it). Patience is very nice, very outgoing and she has Family Secondary and those are the three main factors that make Sims want to have a lot of kids, per that method. They won't be having 9 kids if I have anything to say about it, but I'm curious to see if they'll try again once they reach Rob's ideal of 2.

Patience and Rob have both had the want to get married for a

long

time now but I was enjoying playing Patience with Claudia and Josie, so I waited until now to let them get engaged.

The wedding will still go ahead in January 2031. Even with Rob losing his job, they can still afford this. They managed to amass about $10,000 this round, because Patience got promoted twice. I usually restrict promotions to 1 per round but for some careers, it seems realistic that you could progress faster. So I'm imagining Patience got a role as the lead voice for some big Disney-type movie and then got a supporting role in a live action movie based on that.

I was going to leave Rob unemployed but I checked the computer for jobs and Law was there and I thought I'd better grab it! It might never pop up again, so Rob will just have to work his way up the ladder. Again.