Round 29: February 2030 (Summer)

Josie Benton
is 28 and
Troy Clarke
is 27.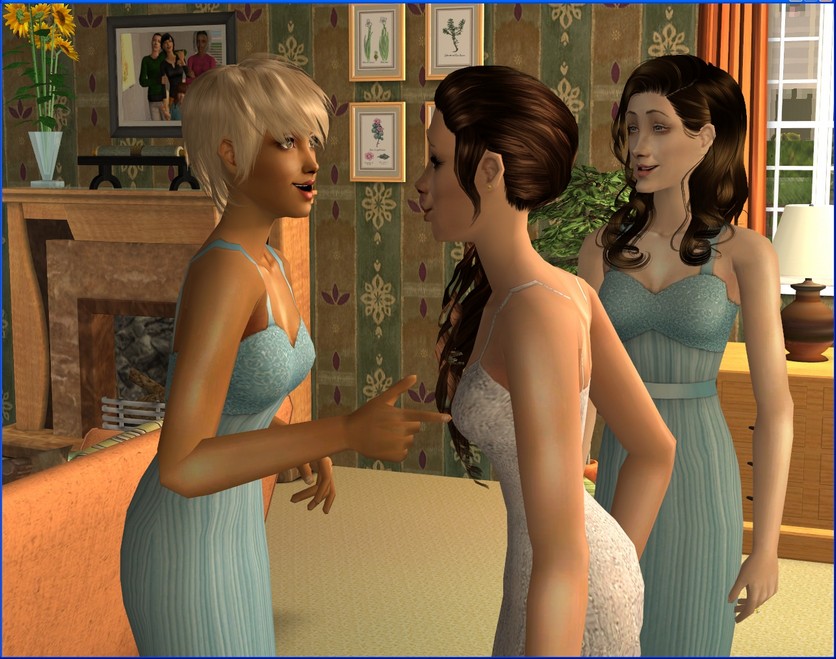 Josie's wedding day has finally arrived and her bridesmaids,
Patience
and
Claudia
, are at the Benton house bright and early.
Now that she knows everything has come together perfectly, there's really not much to worry about.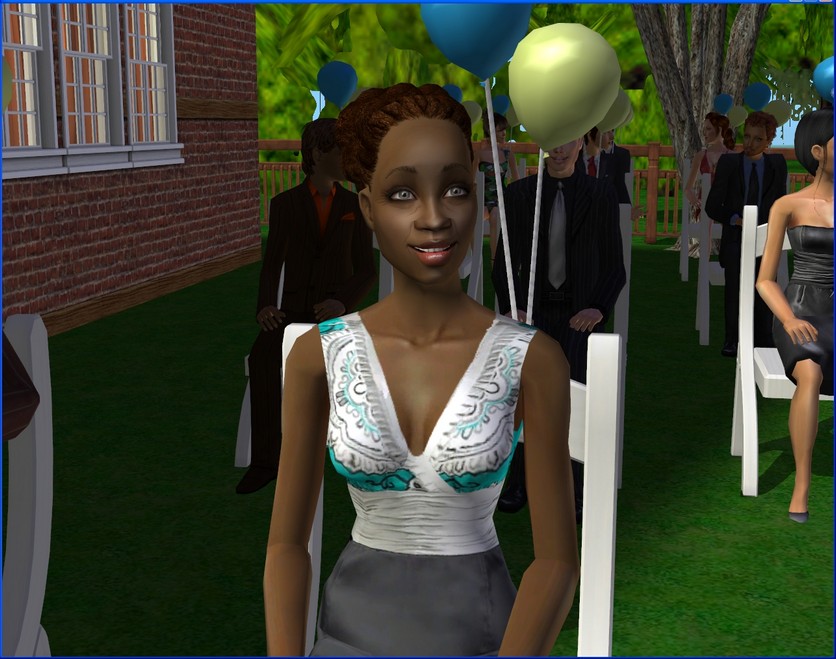 Apart from perhaps the bride and groom themselves, no one has been anticipating this day more than
Kendal
.
Secretly, she's hoping that the wedding plants a few ideas in the mind of her other son,
Calvin
(serving as groomsman alongside
Nick
).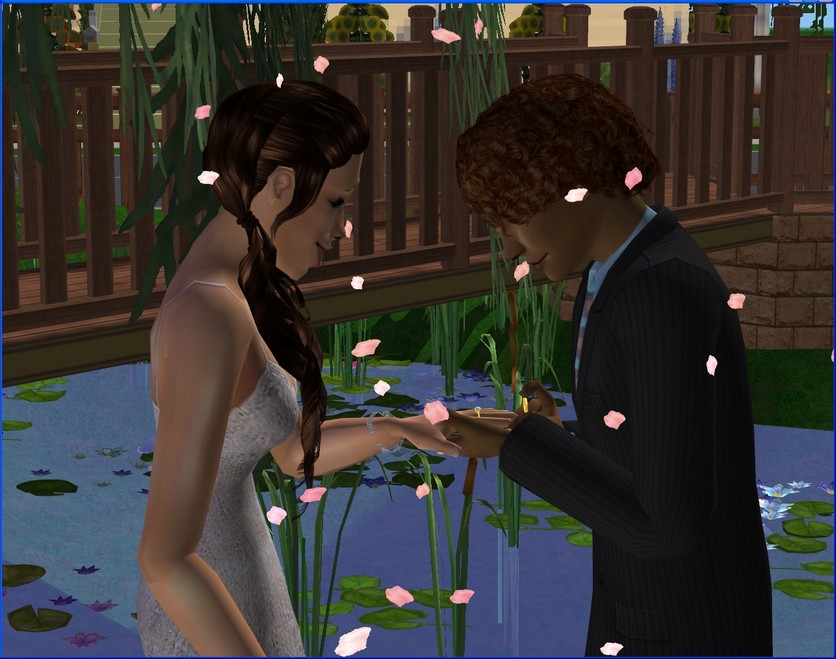 For today at least, Kendal will have to be content watching Troy and Josie tie the knot.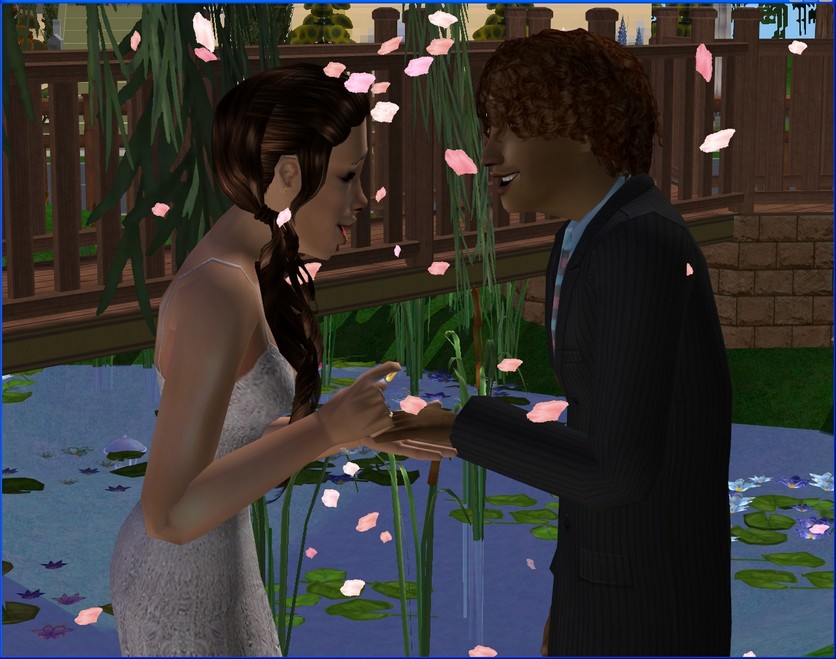 Both Troy and Josie's families could have afforded a much more lavish wedding at an expensive hotel or park but the couple knew Josie's childhood home would be the venue early on.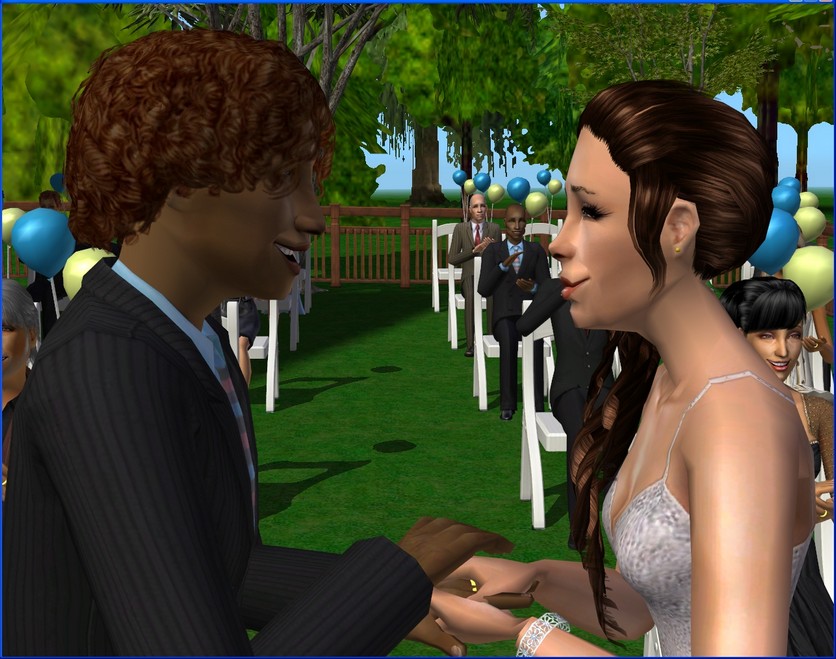 The Bentons' garden is a gorgeous backdrop anyway.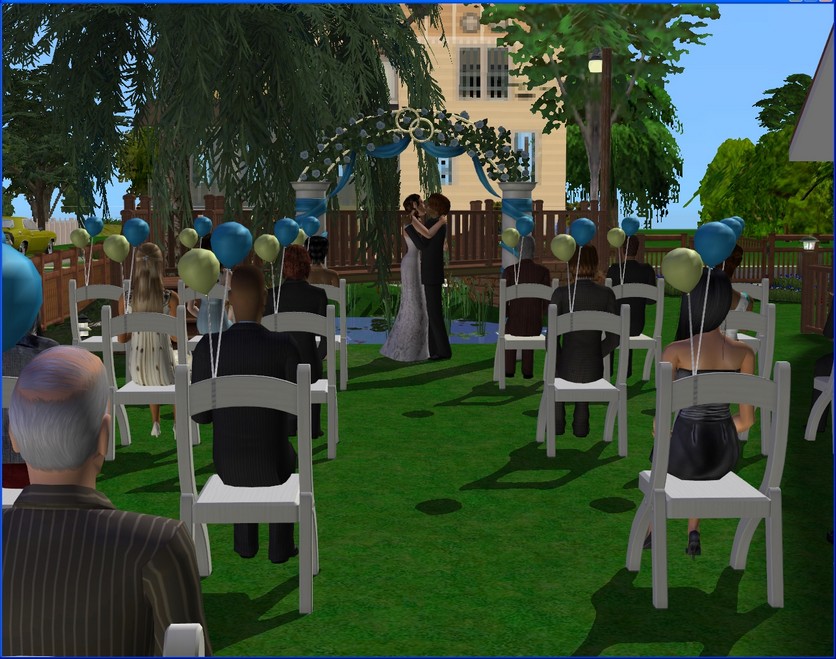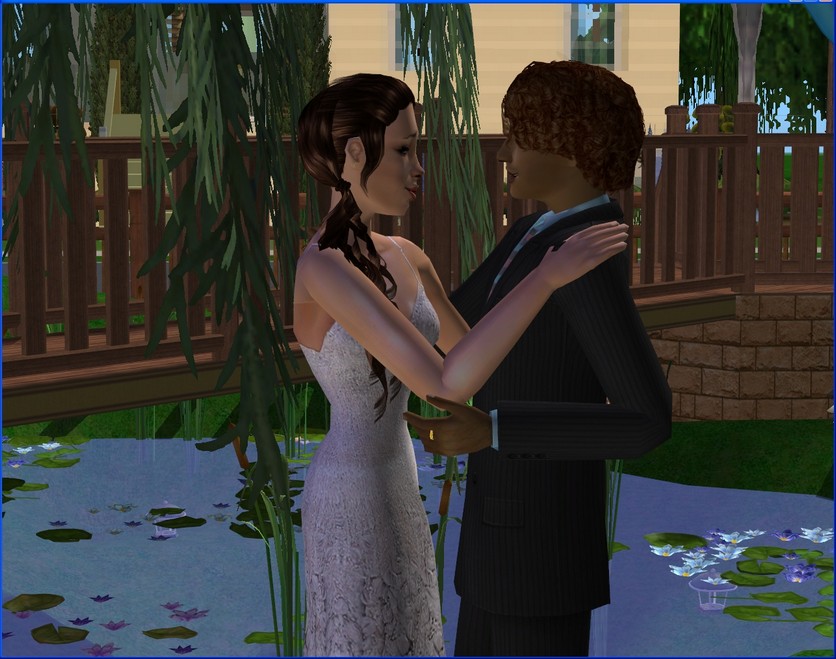 And it's just perfect for Troy and Josie.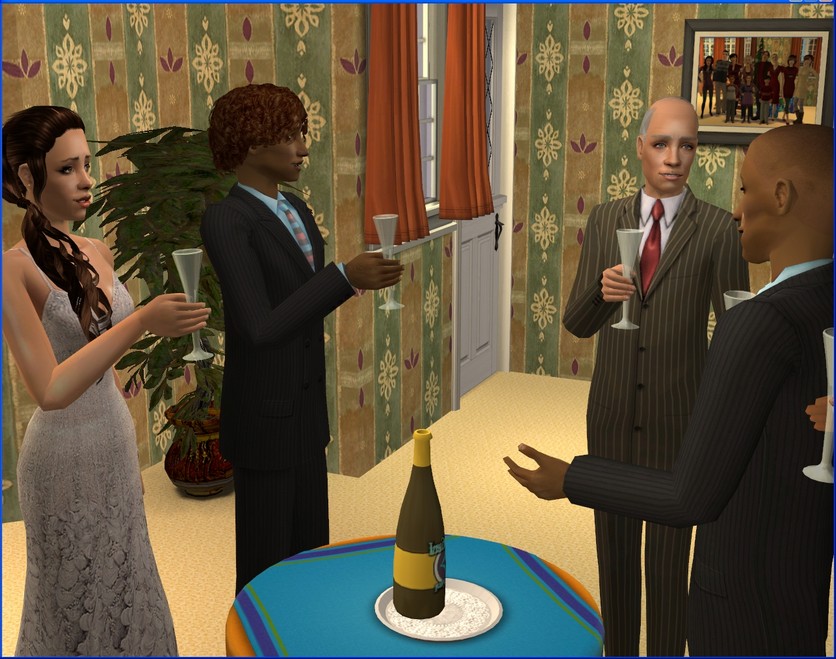 There are limitations to backyard weddings, of course. The chairs from the ceremony need to be folded and put away before there's enough room for the dining tables. So while that's going on, everyone heads inside for the toasts.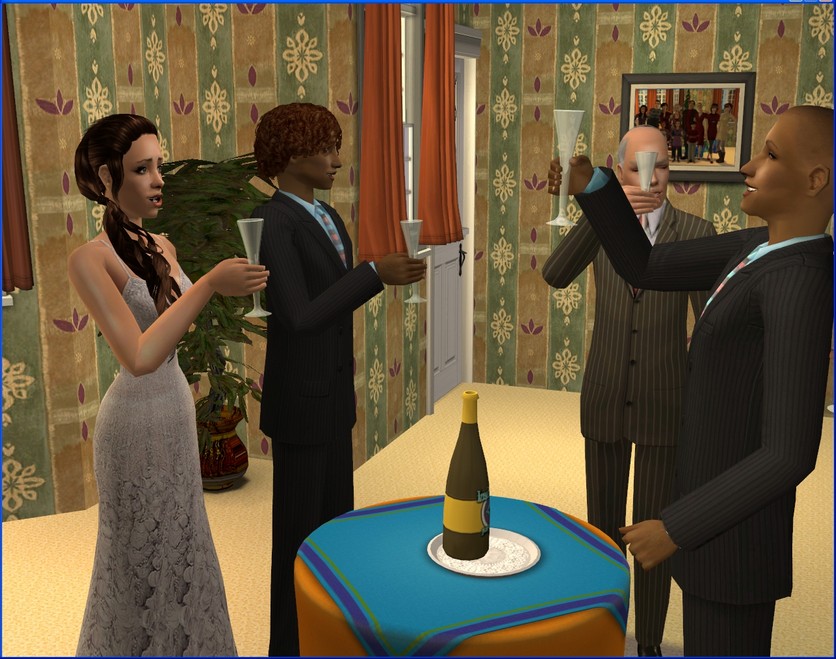 As Troy's best man and twin brother, Calvin does the honours first...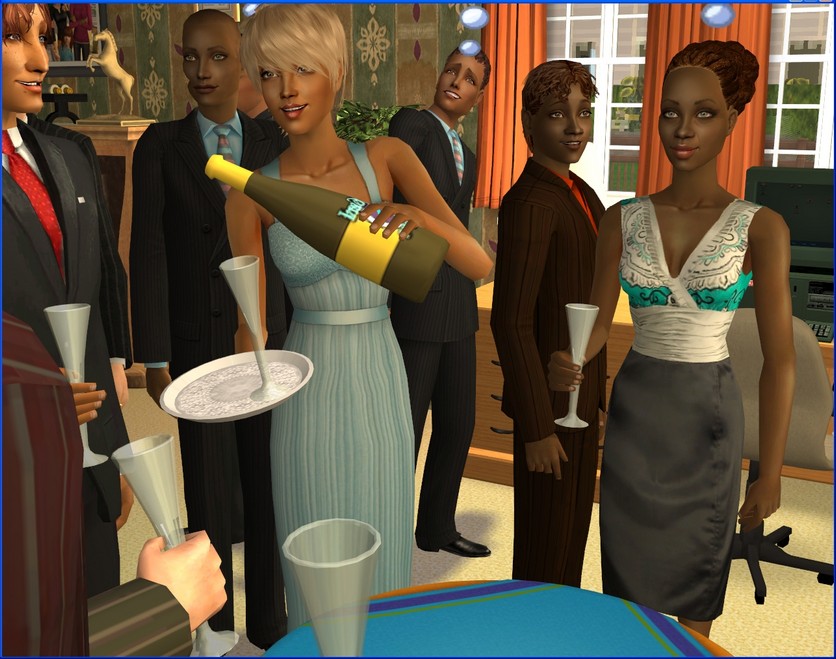 ...followed by Josie's maid of honour and best friend since kindergarten, Patience.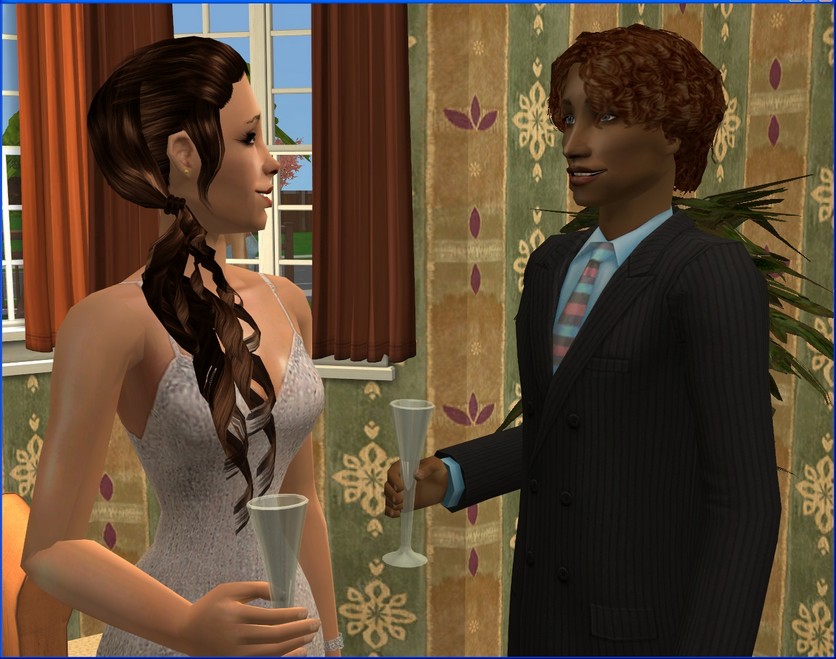 Josie's still in a good mood for now.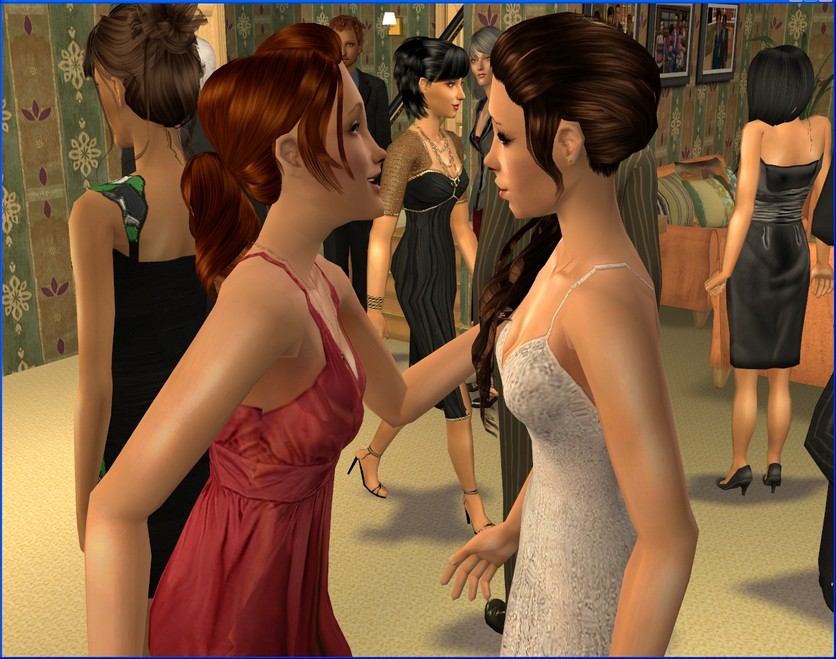 With the reception in full swing though, she has to begin forced socialisation. Josie is determined to try not to get annoyed with anything.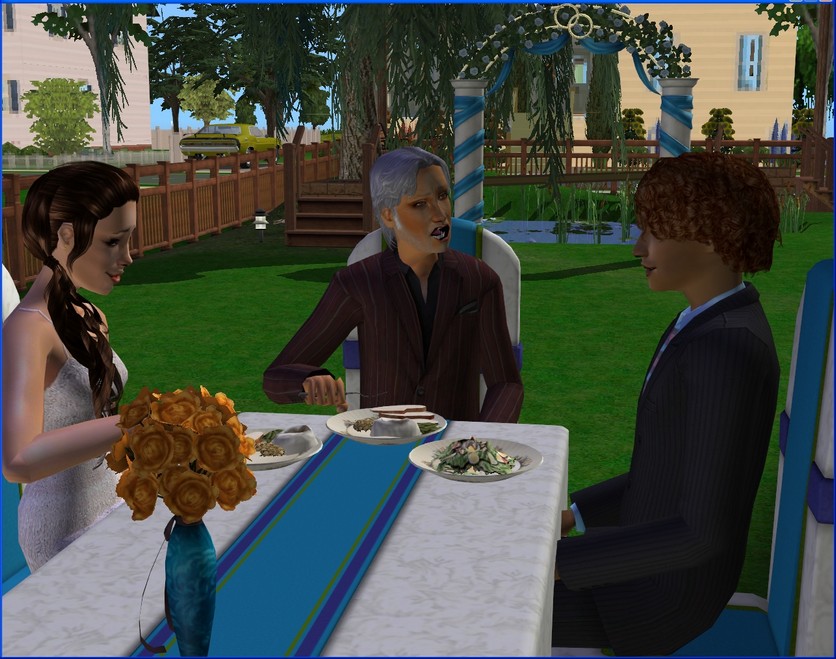 Even her new
stepfather-in-law
loudly burping over lunch.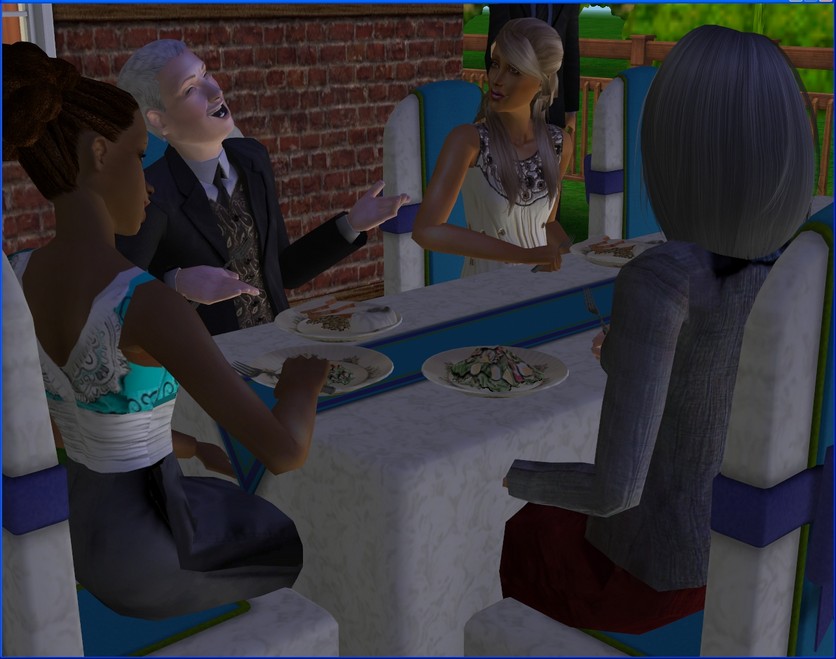 Over at the other table,
Henry
is regaling his fellow guests with stories of his six grandchildren and how much he wants a seventh.
Rose
is a captive audience, at least - she's had kids on the brains since
Joanna
recently agreed to a second
.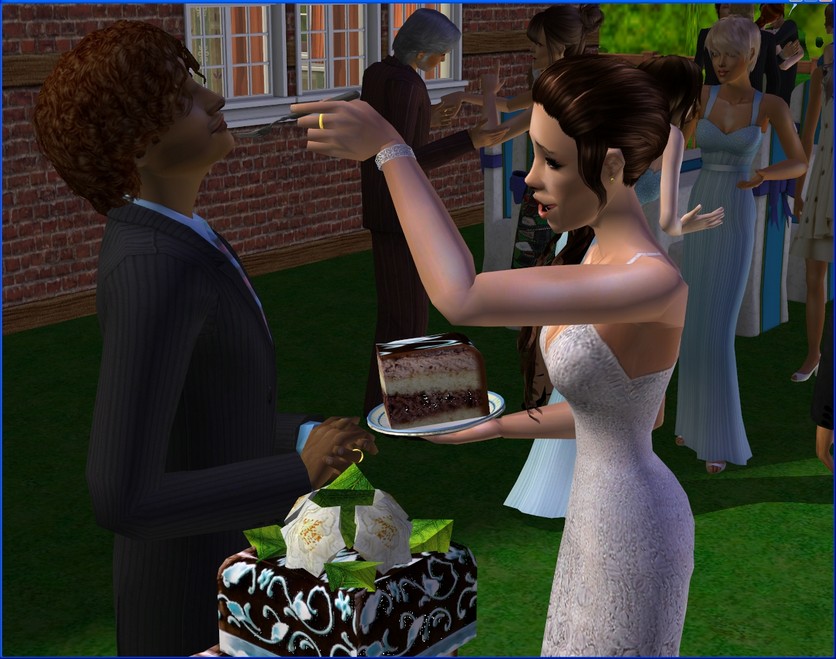 One advantage of a dad who owns a restaurant is a free wedding cake!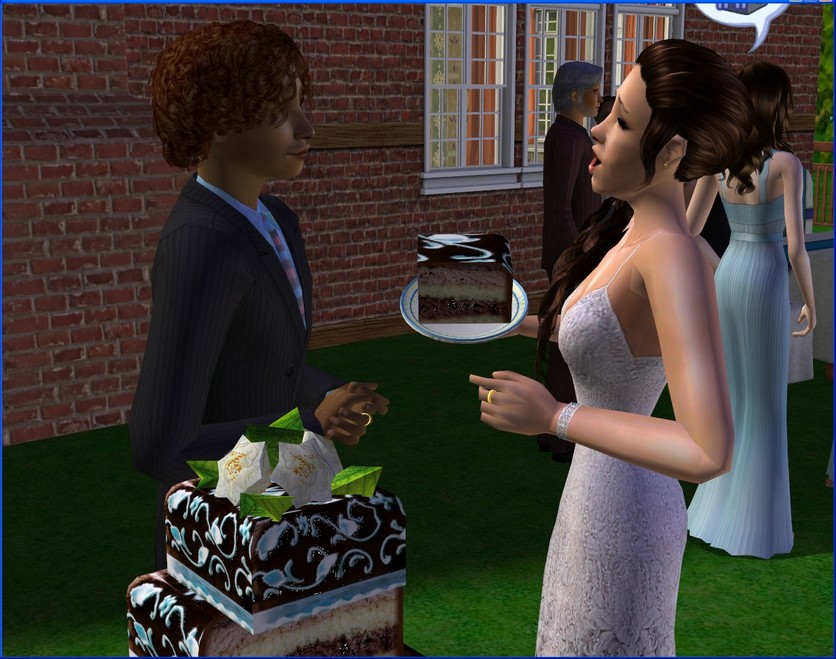 It was a big job for Tate but the cake came out beautifully and even matched the blue motif Josie wanted running through the wedding.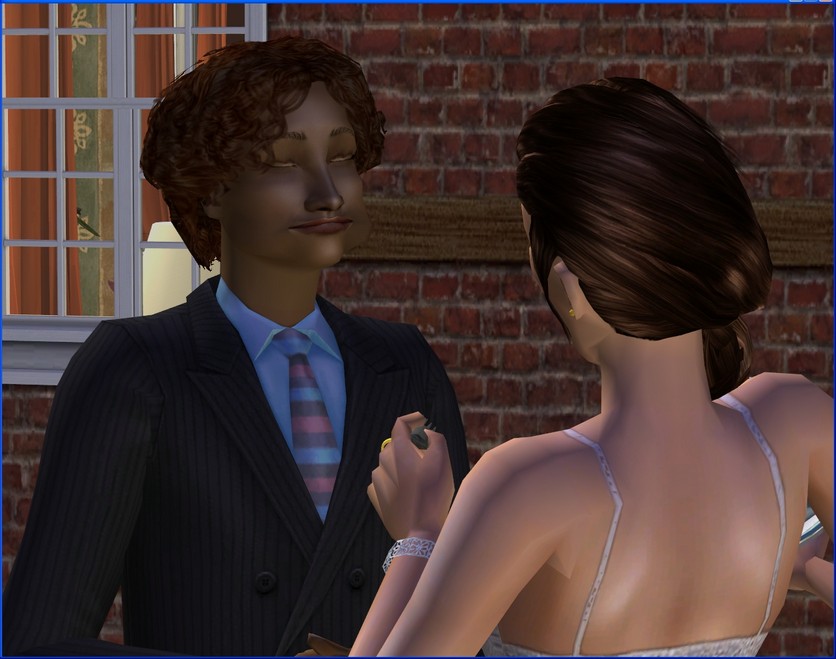 And it doesn't taste so bad either!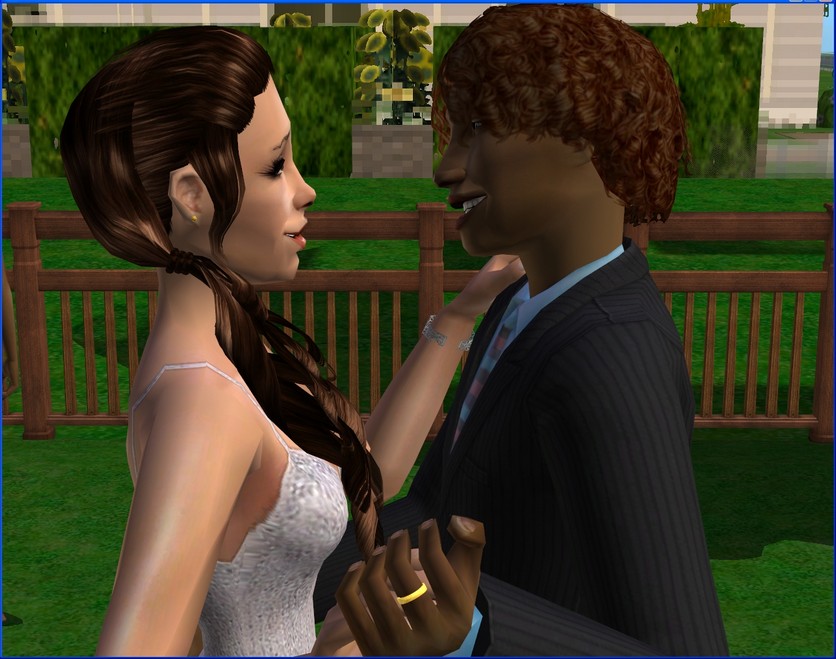 It's almost time for everyone to go home, but before Troy and Josie can leave for their honeymoon, there is the little matter of the first dance to attend to.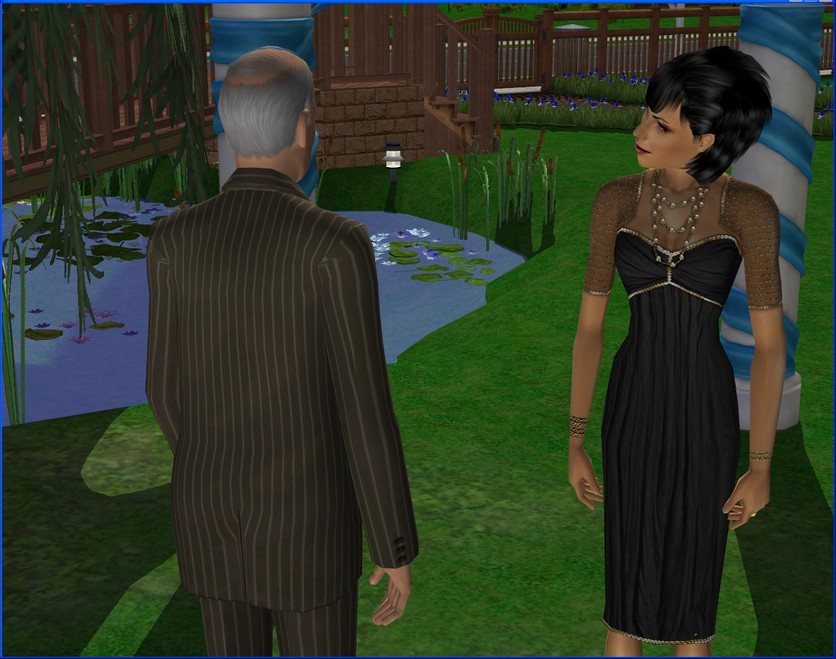 Zelda
would like to join the dancing couples but Tate has decided he doesn't really feel like dancing. Zelda isn't impressed - this is
their daughter's wedding
, after all!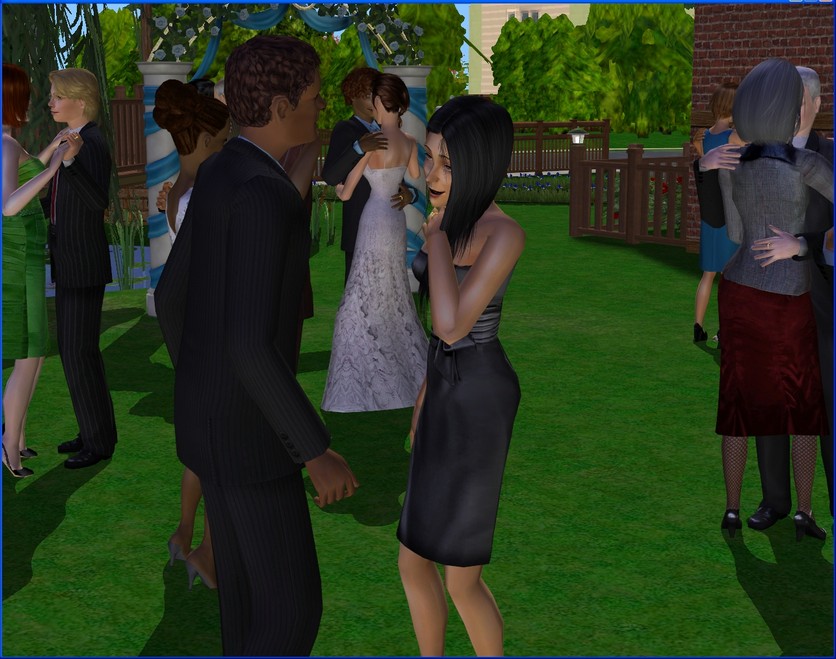 Nick, on the other hand, has been waiting for some quiet time with his fiancée
Sarah
all day and a dance is the perfect opportunity.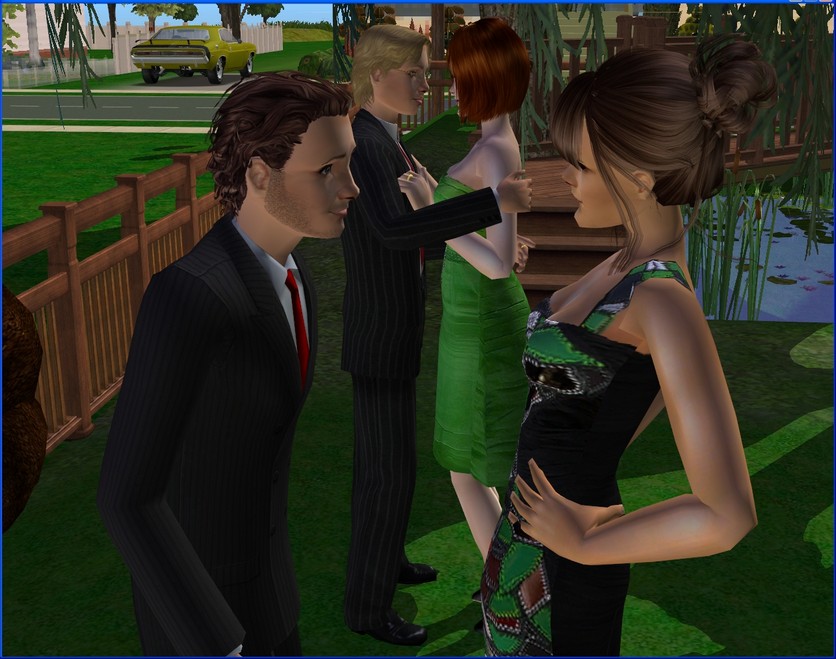 Rebecca
invited her boyfriend Lucian to her cousin's wedding and is quite put out when he doesn't show up until near the end of the reception. He's full of apologies and stories of breakdowns on the side of the road. Rebecca might forgive him.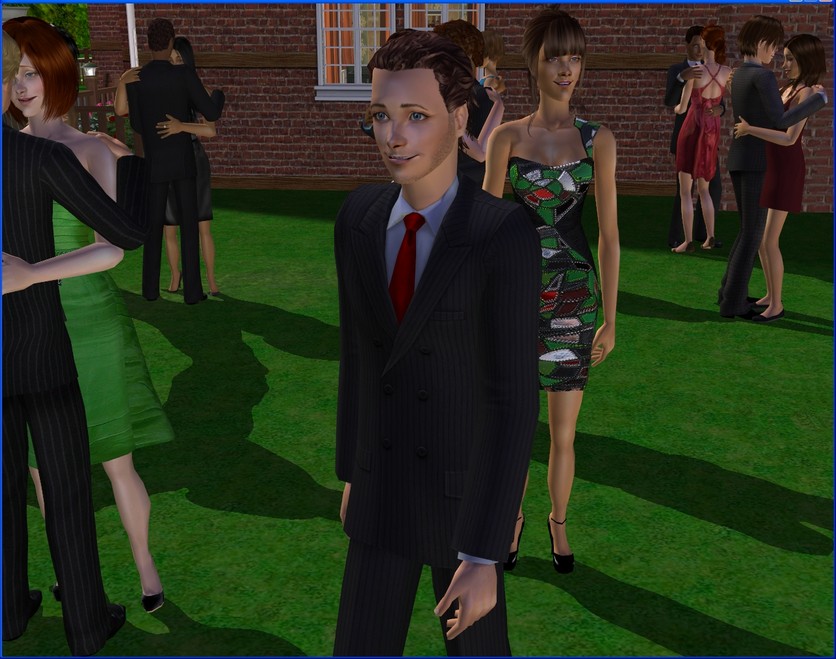 He did come, in the end. The fact that he scrubs up so nicely in a suit is winning him some points too.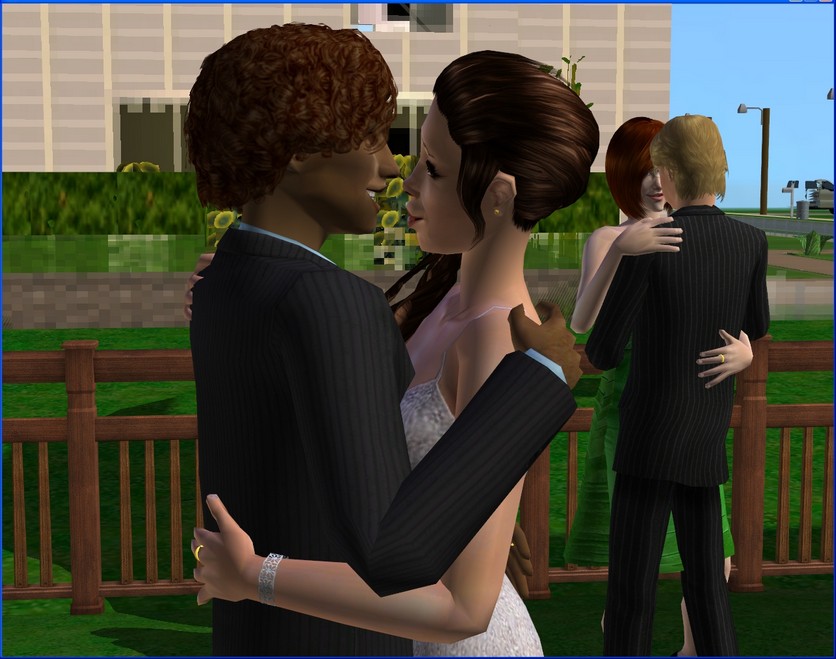 All through the dancing, Troy and Josie talk about their impending honeymoon. Troy wanted to go camping at Three Lakes, Josie wanted to go to Cape Elizabeth and stay at a fancy hotel. So they've compromised and decided to stay at the fanciest hotel Three Lakes has to offer.
As soon as they arrive, Troy gets himself in Josie's bad books by banging out a terrible song on the piano in the lobby, instead of paying attention to her.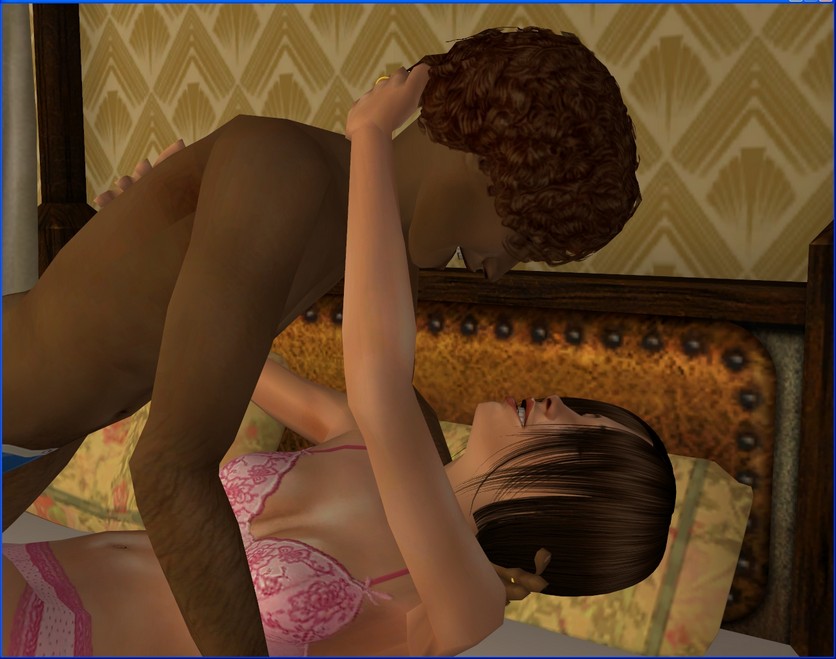 Not that it's terribly hard to refocus his attention!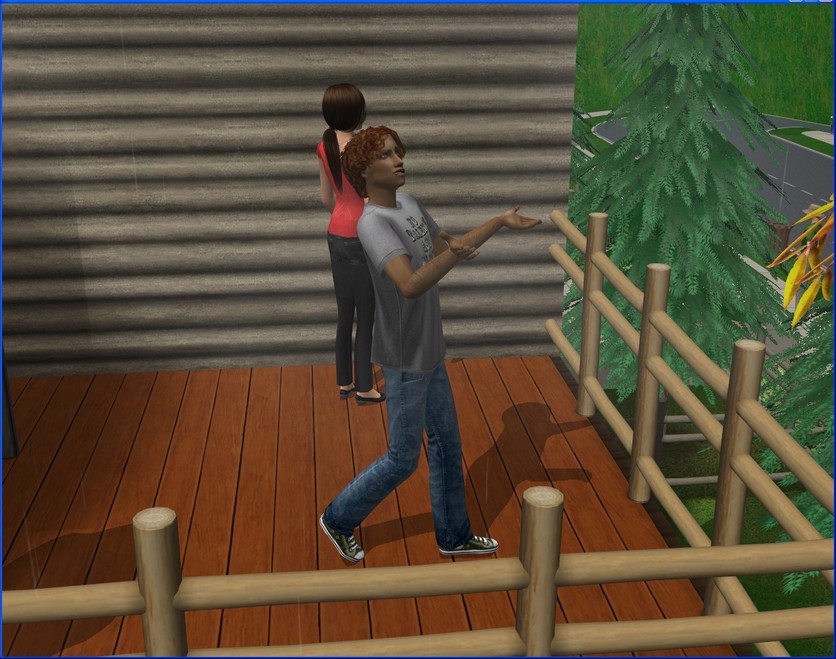 Eventually, they make an attempt at venturing outside and find that it's pouring with rain.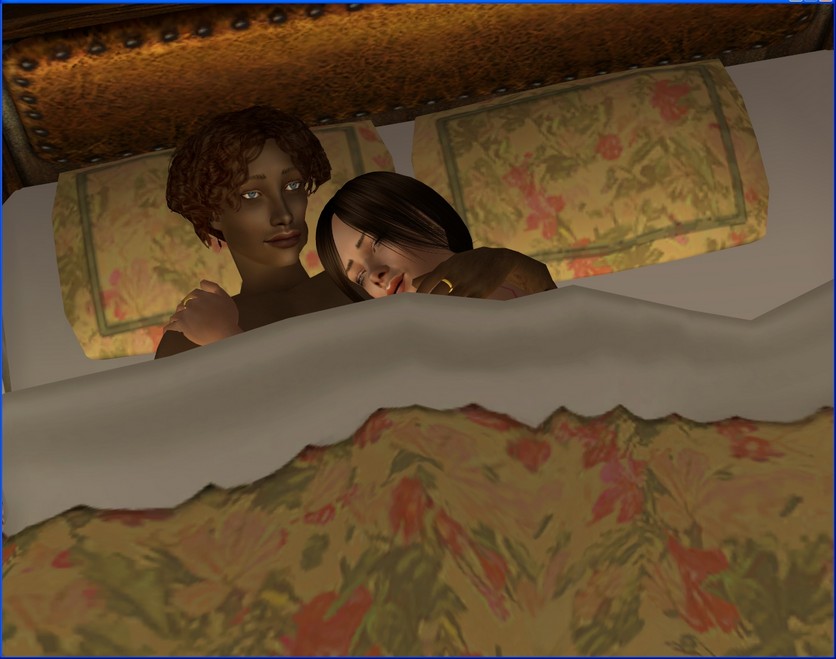 So they head back to bed instead.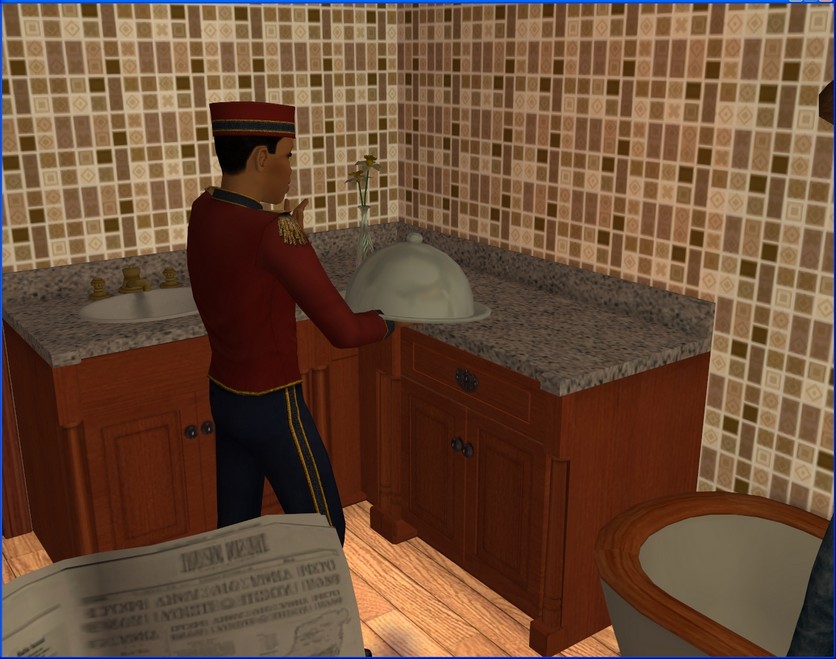 The hotel really isn't all it's cracked up to be. The staff are imbeciles.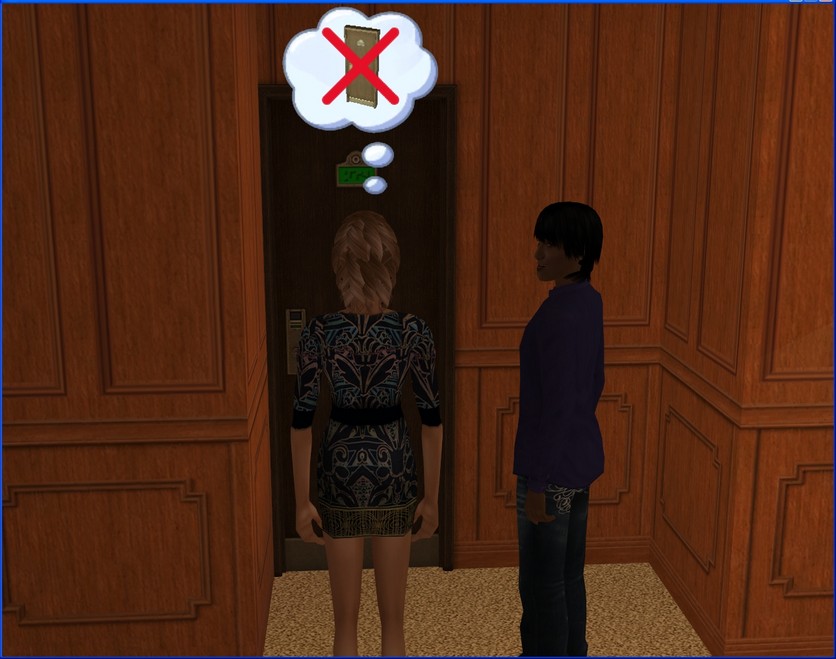 The other guests are nothing if not a little creepy.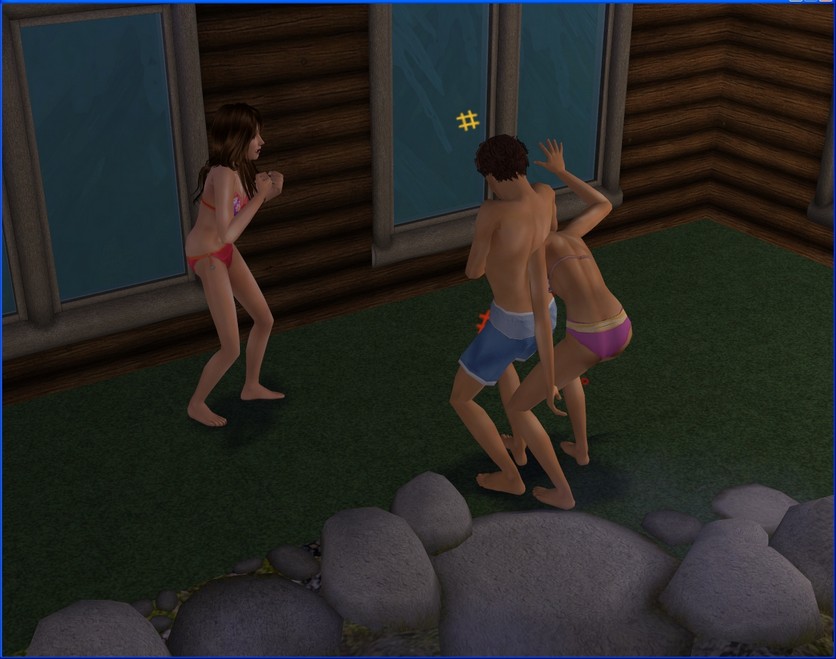 But if they could be described with any other word, that word might be "violent".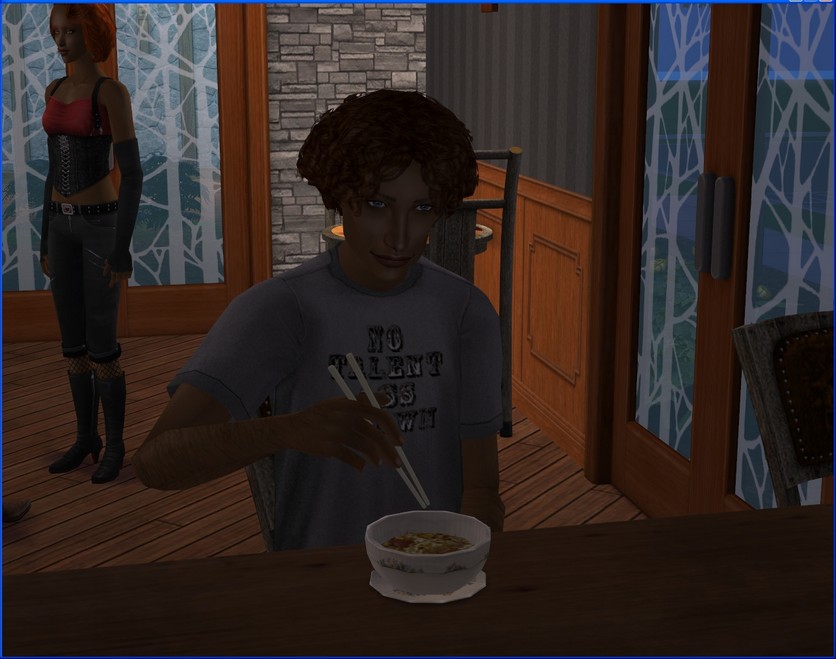 And most bothersome to Troy, the chicken pot pie he ordered didn't look like chicken pot pie at all.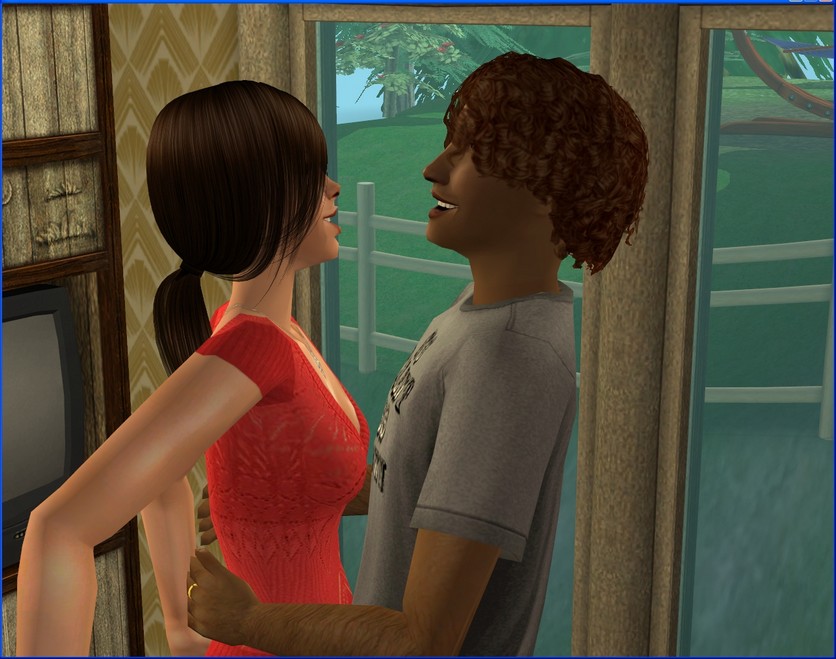 Fortunately, all that doesn't put too much of a dampener on Troy and Josie's honeymoon and they still manage to enjoy themselves, in between the many annoyances. The next step will be setting up house together in their brand new home!
Extras:
Many, many posed pics! I loved doing these because a) I could finally boot everyone non-essential off the lot and b) that bridge in the garden makes for really pretty photos.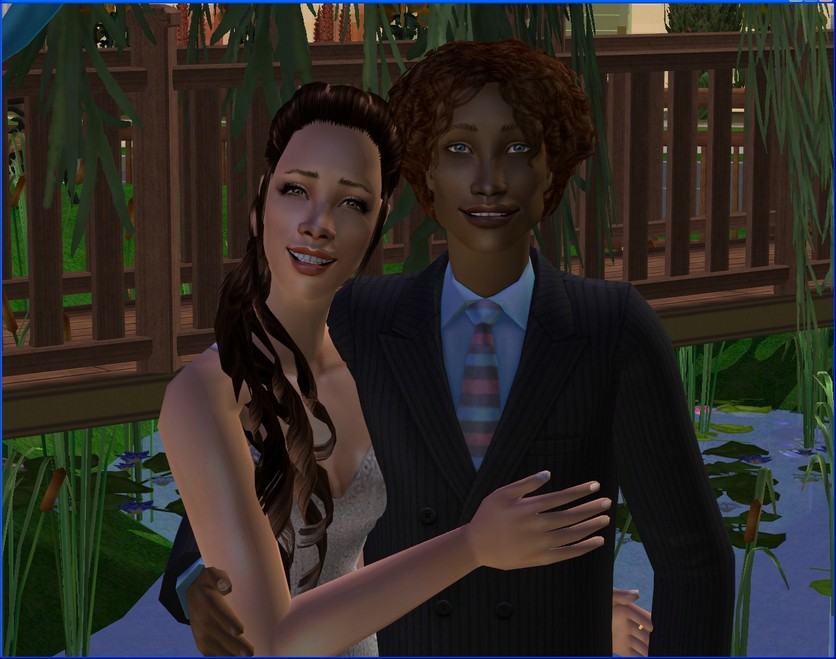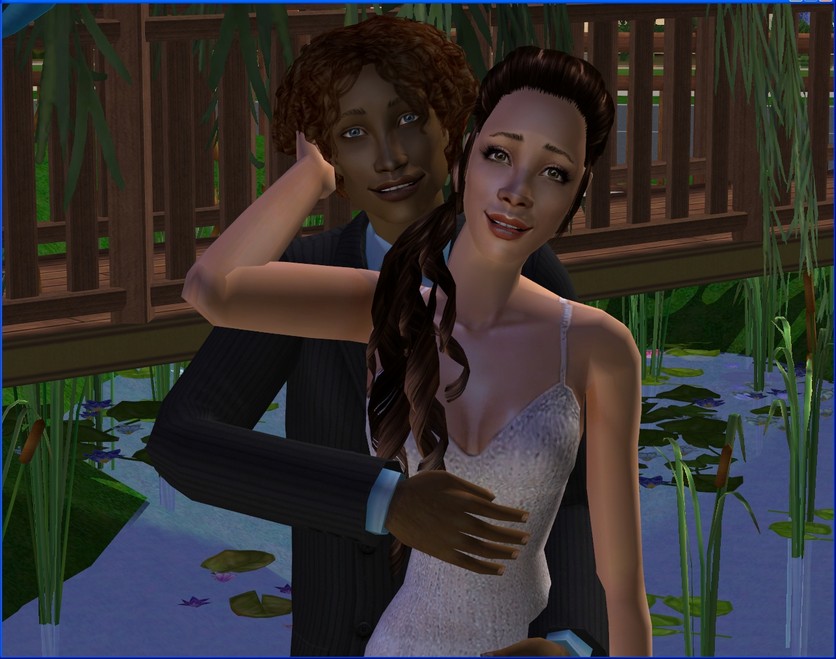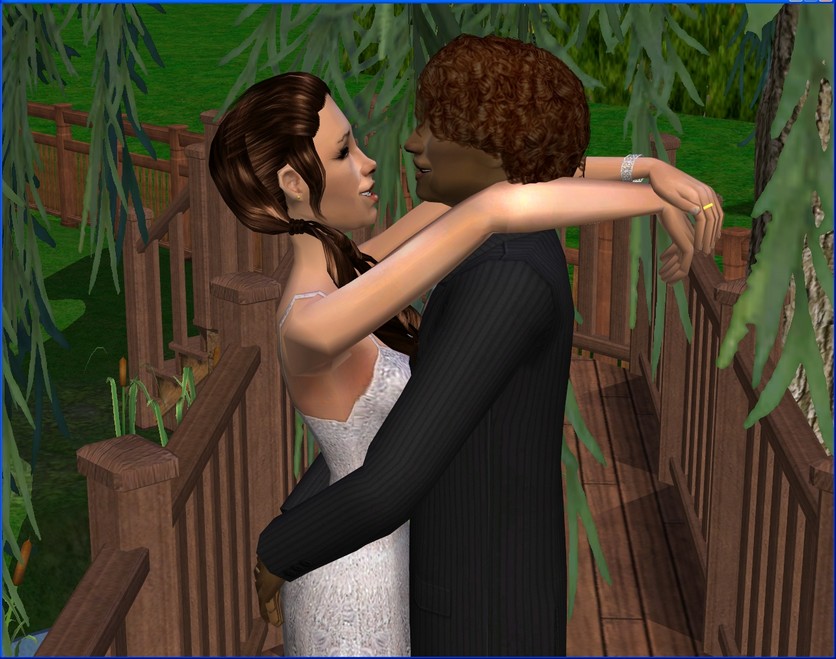 Just some couple shots.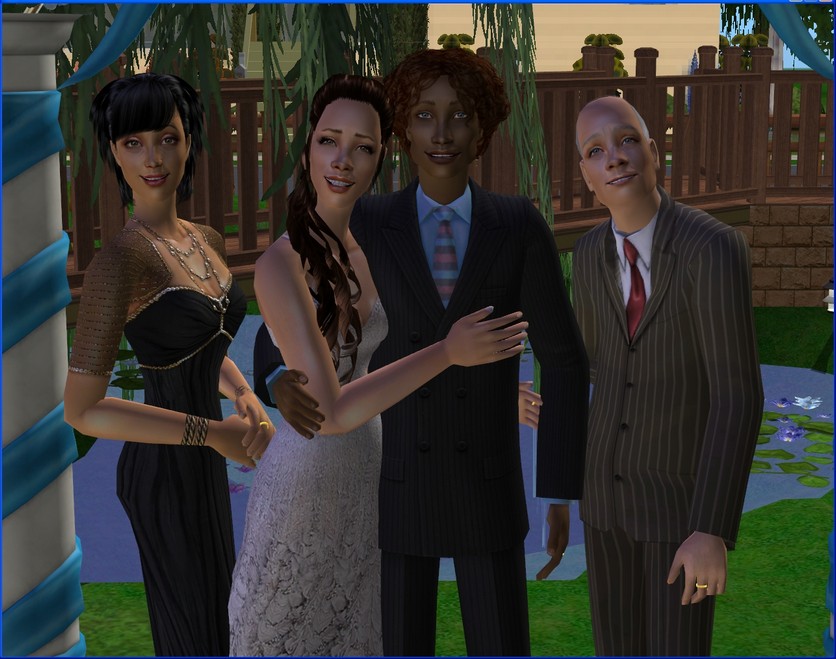 Troy and Josie with Josie's parents, Tate and Zelda.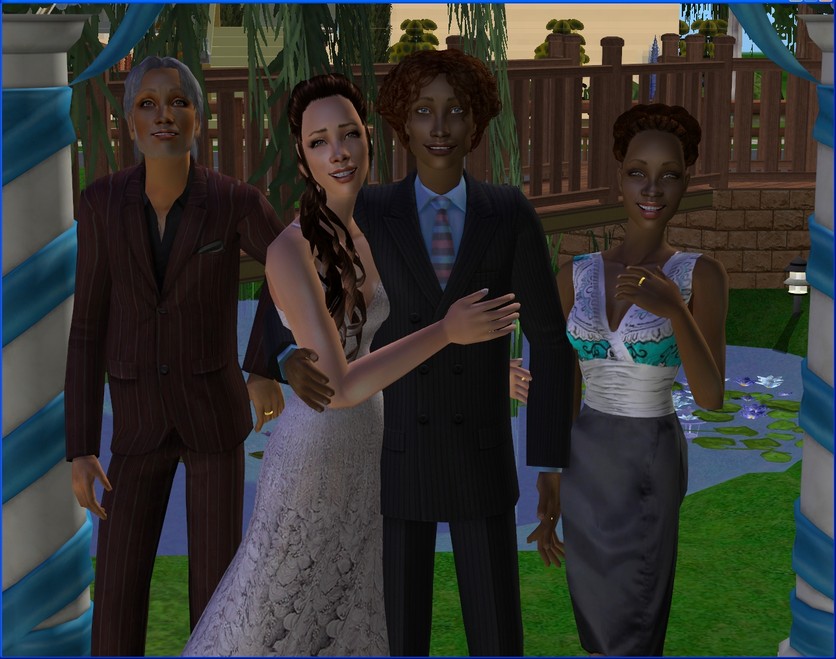 ...and with Troy's mother Kendal and stepfather Lake.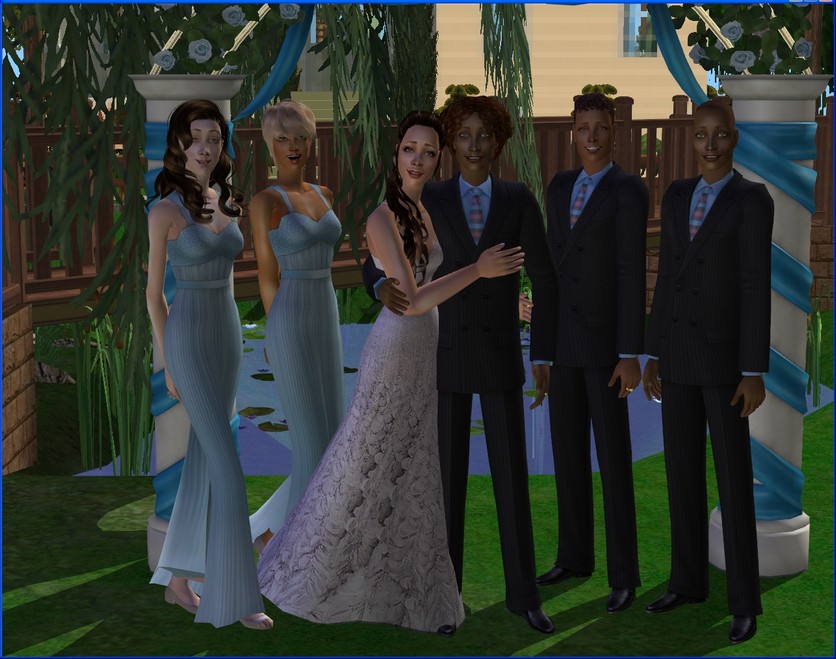 The entire bridal party. I wish Patience and Claudia's heads were turned a little more but they were being very uncooperative!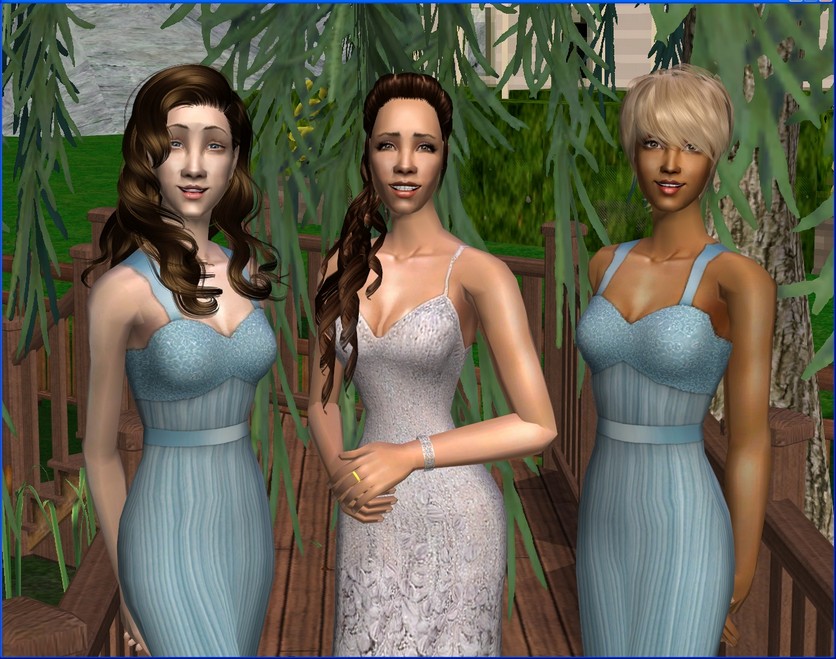 Just the girls. And it's now that I remember I didn't do one of just the boys. Annoying. I remember planning to do one but it's not really the planning that's the important part. ;)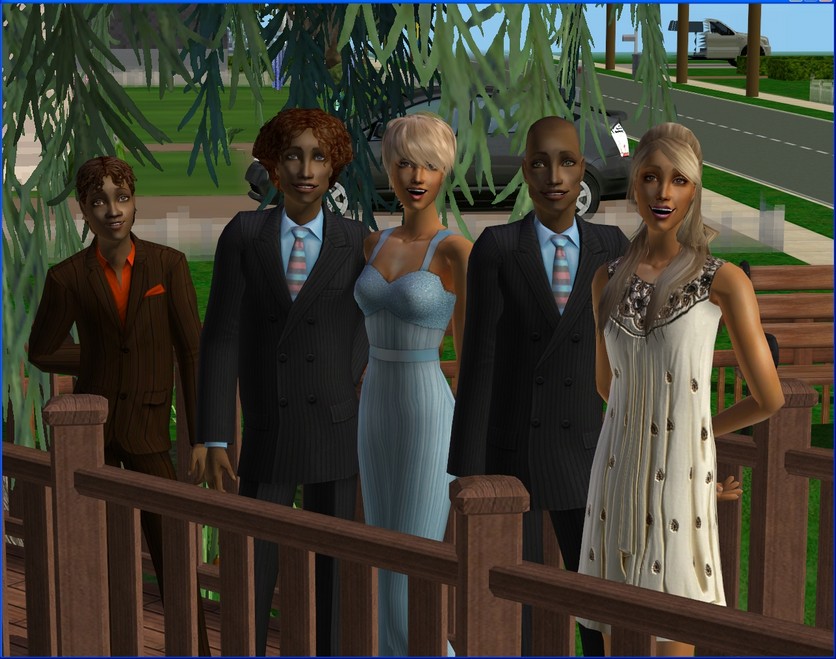 Troy and his twin brother Calvin, half brother
Chris
and stepsisters Patience and Rose.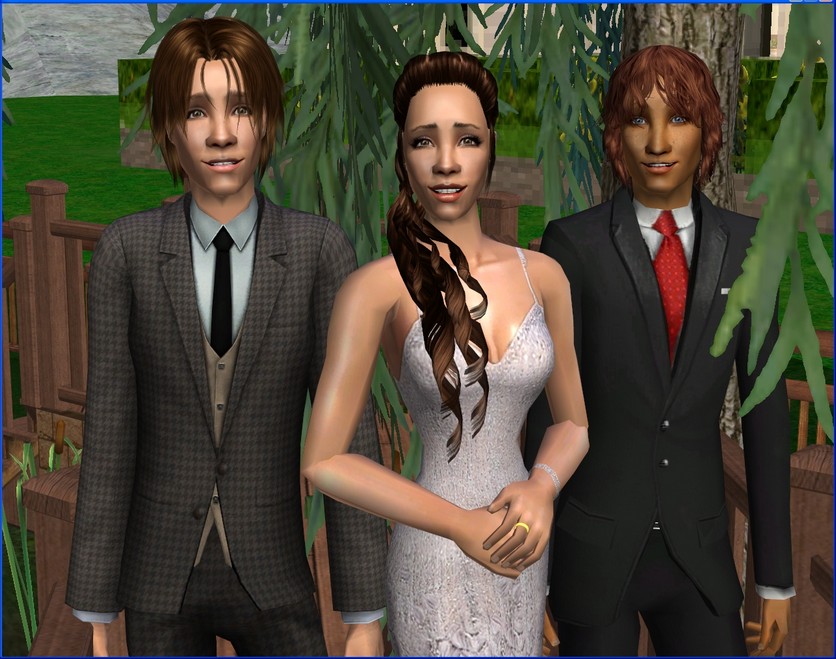 And Josie with her brothers
Charlie
and
Jack
.
Notes:
This wedding was such a massive pain to do!

There are a few shots that I wanted to do that I didn't (for example, not too much of all of what the guests were up to), because I crashed three times!

I had to focus on the essentials. So Troy and Josie ended up getting married 4 times. The last time I loaded, I just said "you know what? You guys aren't getting another damn party!" and ended up teleporting any necessary Sims onto the lot instead.

Maybe that was the secret because that was the only time I didn't crash!

Apart from that, I'm very happy with how it all turned out. I'm always more pleased with my weddings once I look at the pics.

Speaking of pics, you might notice that some Sims are sitting in different seats during the ceremony (as opposed to the ones before). I was experimenting with something and needless to say, it didn't work well. ;)

I am so excited to have another Clarke in the hood now! I considered letting Josie keep her own name, or hyphenate, but I want more Clarkes. So she'll have to deal with it. :P

I don't know what Zelda's problem really was, by the way. I think she saw some sort of PDA that she didn't approve of and her face got stuck! But Nick really did have his whole wants panel filled with Sarah wants. Adorable!

No babies yet, in case you were wondering. I thought Troy might roll a want right away because he's Family but not yet. Perhaps he wants to enjoy married life for a while, seeing he and Josie haven't lived together before this. If neither of them have rolled the want the next time I play them, I'll take them off BC anyway. Josie will be 30 by then and I don't want them to wait too long.

As I've moved more towards the storytelling side of things, I struggle more with writing commentary-style stuff, which is how I've usually done weddings in the past. So I think for Claudia's wedding, I might try writing it more like a regular update and see how I go. Or not. I'll see how I feel when the time comes!