Round 32: February 2035 (Summer)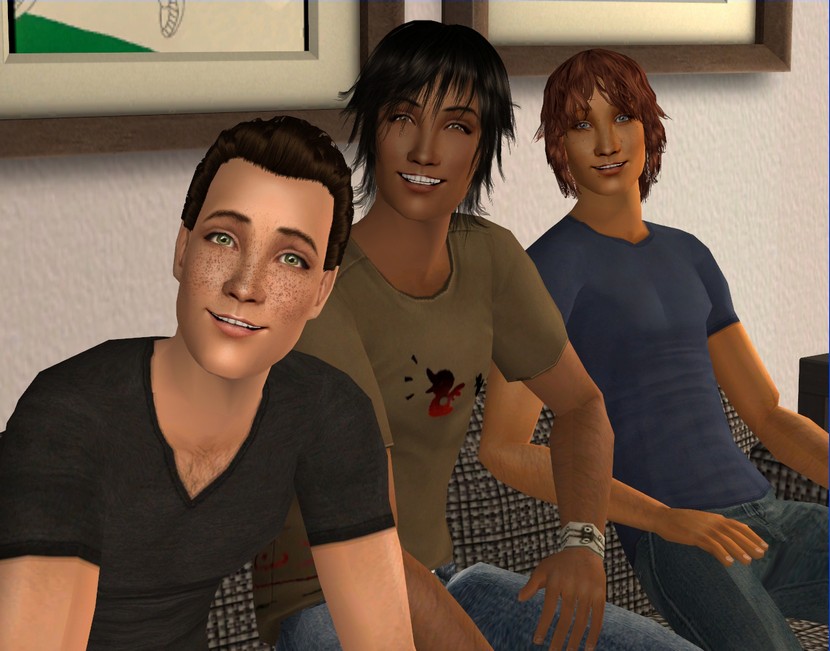 Narrated by Dominic Lachance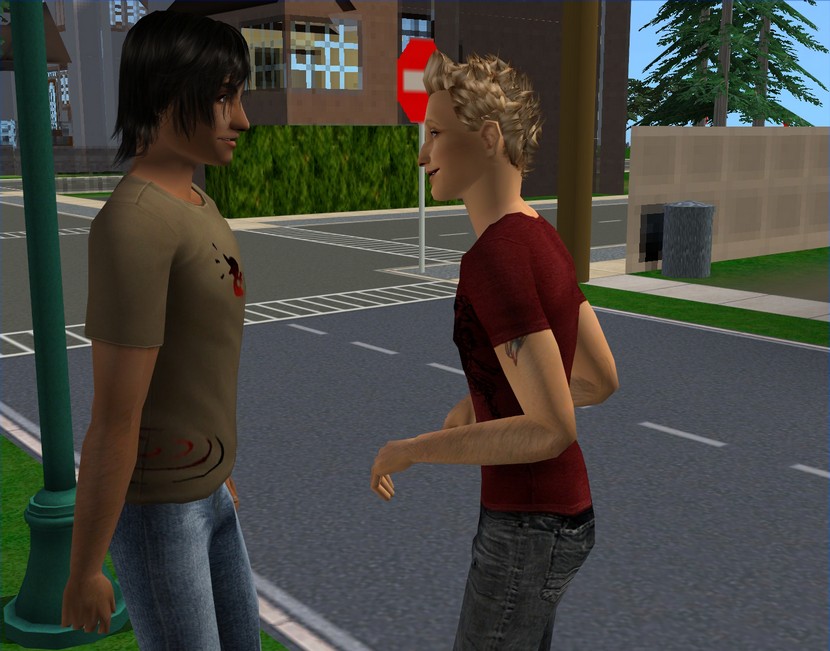 When Amar bought his house, he moved out but not very far away. He now lives literally across the street from us.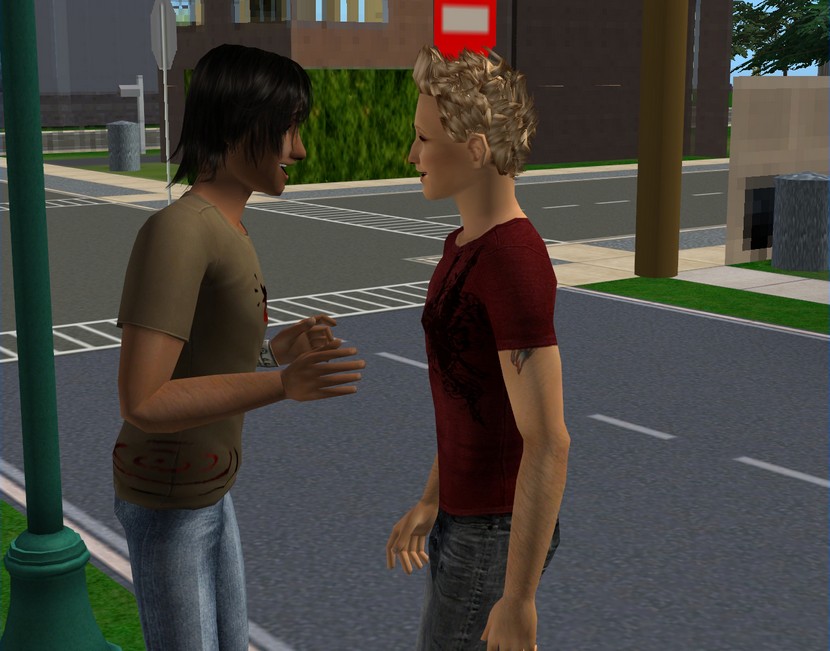 We don't see him as often as we used to but we're still neighbours, so we haven't had much time to miss him. He's really liking his new place and is so glad he's not renting any more.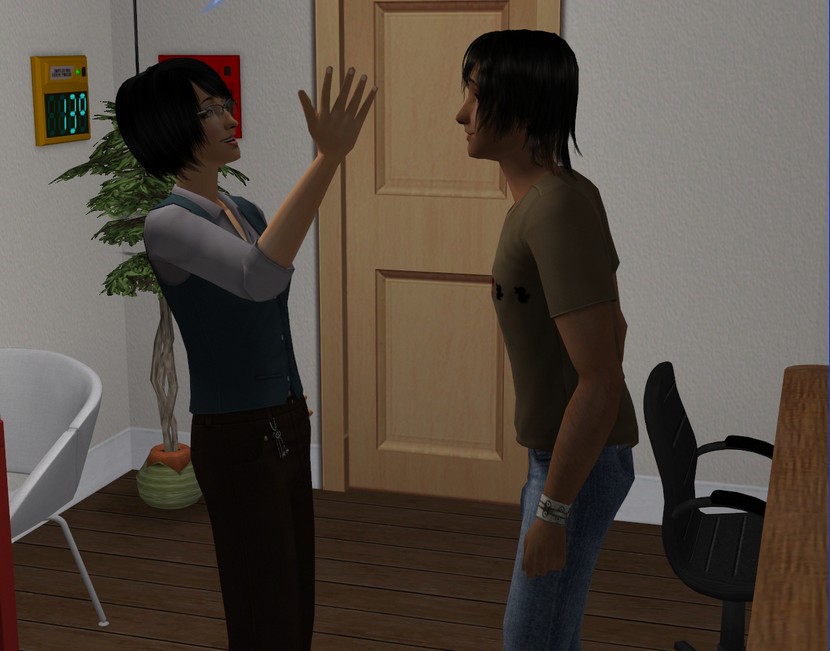 Our landlord isn't so bad though. She just paid for all of our floorboards to be replaced, because the old ones were so worn.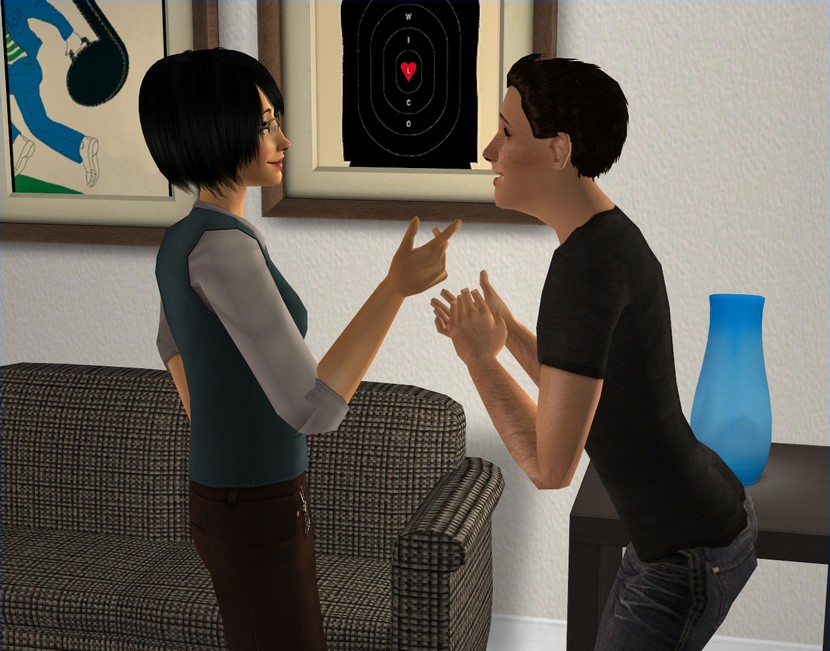 Our couch also fell to pieces last month and she was able to get us a 10% discount through a friend of hers.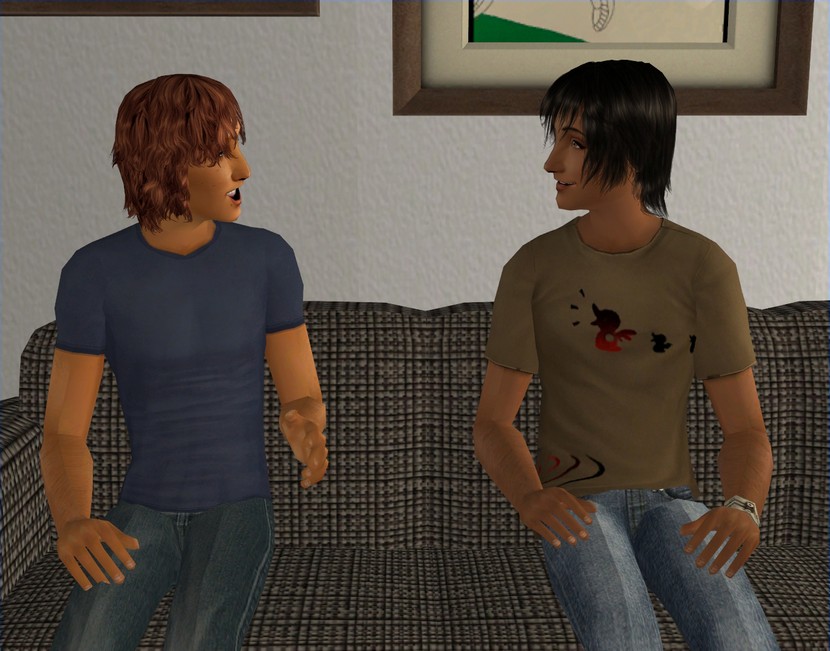 The discount was really welcome. We have a new roommate now though, Jack, so things aren't quite as tight for us around here any more. He's Audrey's boyfriend and she was the one who suggested him, when he was looking for somewhere to live after he graduated.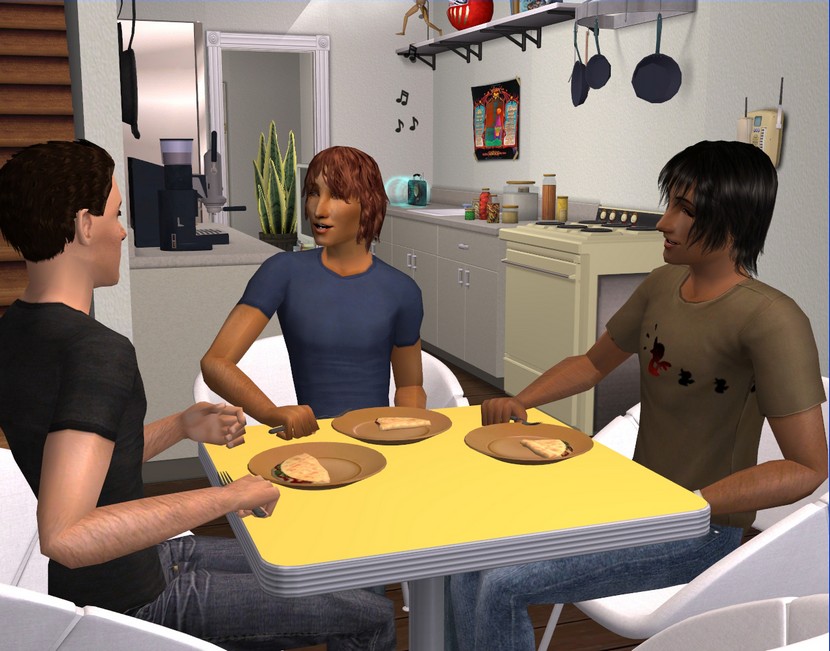 I already knew him pretty well, seeing he was friends with Audrey for years before they started dating. Nathan didn't know Jack quite as well but but they lived in the same for about a year at college.
The law firm where Nathan works as a paralegal is in the same building as Jack's office though, so they're a lot friendlier these days.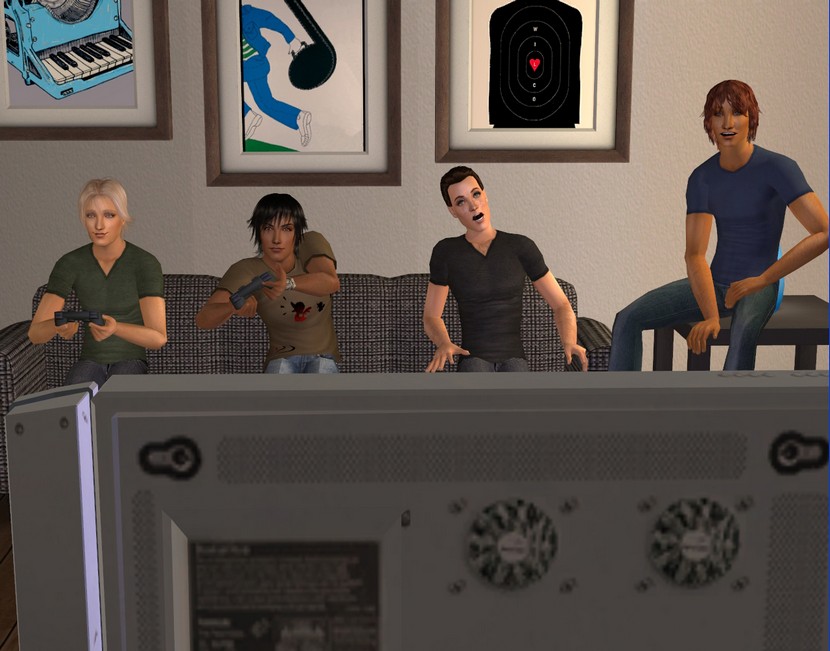 Amar's brother Zane has been a friend of Nathan's and mine for a couple of years and as it turns out, he now shares a cubicle wall with Jack. So we're all friends now.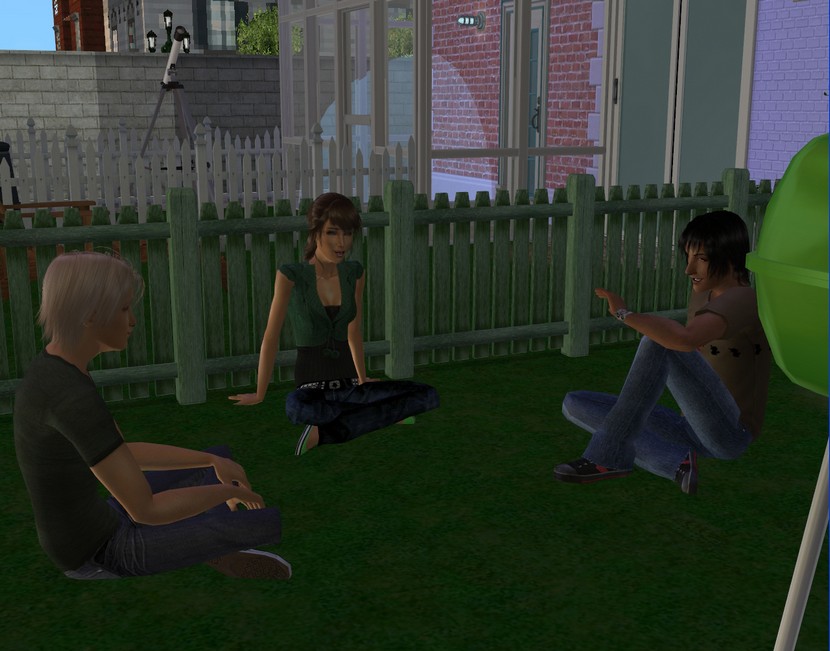 Our house is often full of people on the weekends. There are always girlfriends, friends or family members dropping by.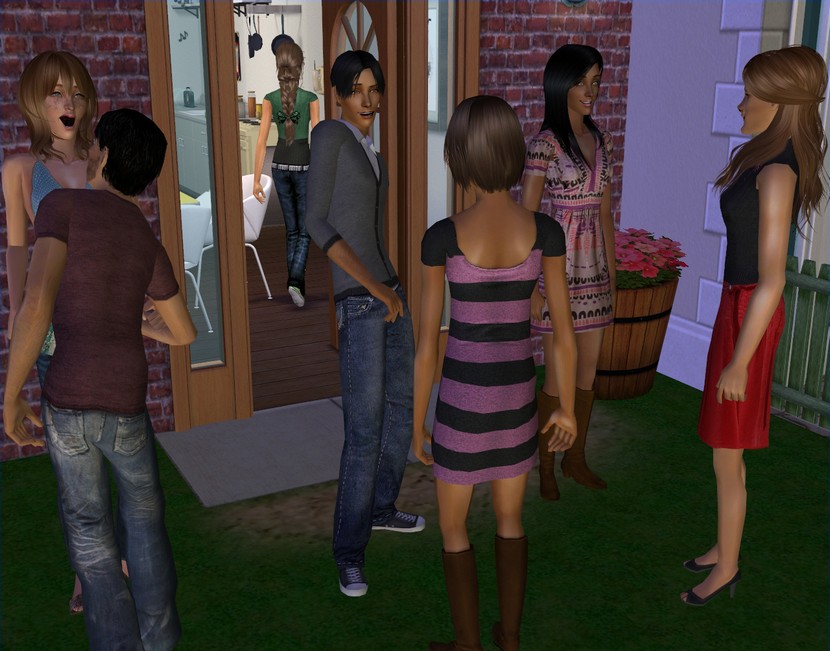 It's like a revolving door around here, with people coming and going.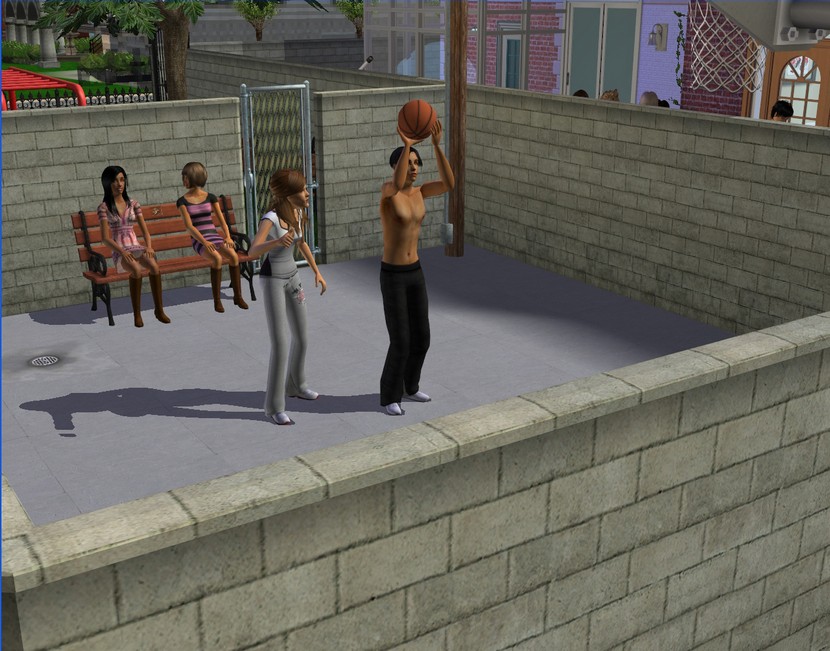 Our place isn't the biggest or the fanciest but we've got a basketball court, a nice TV and a console.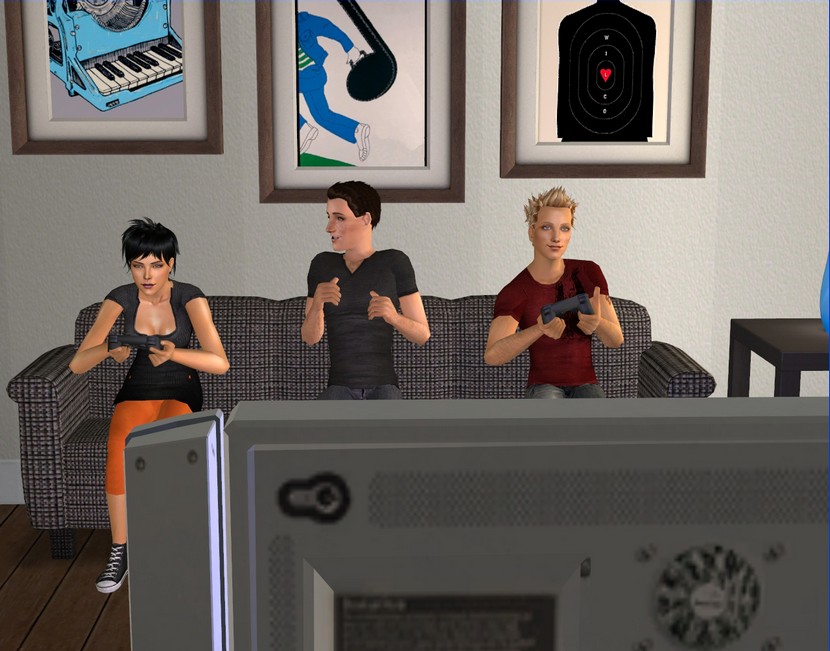 That alone seems to have made our place the place to be on weekends.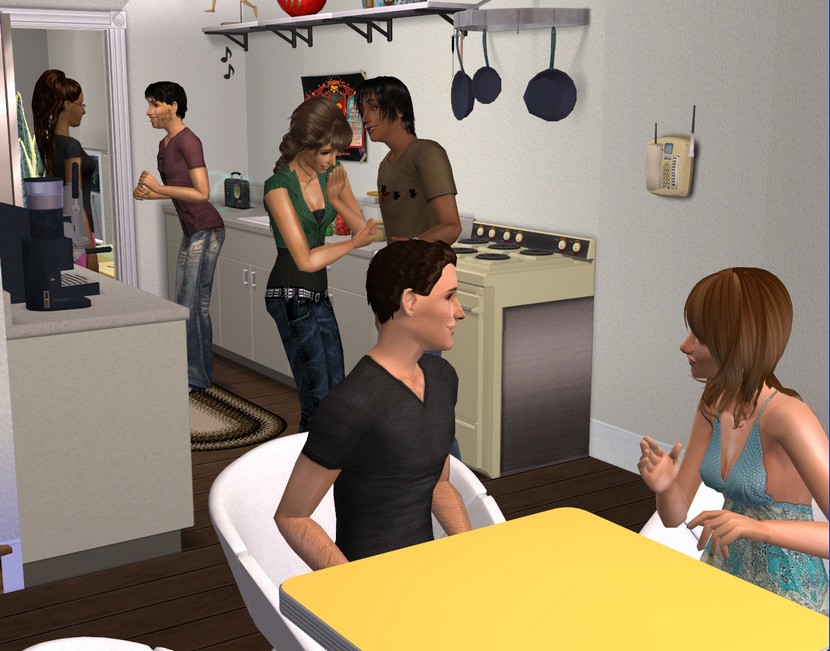 It's really noisy but it can be a lot of fun at the same time too.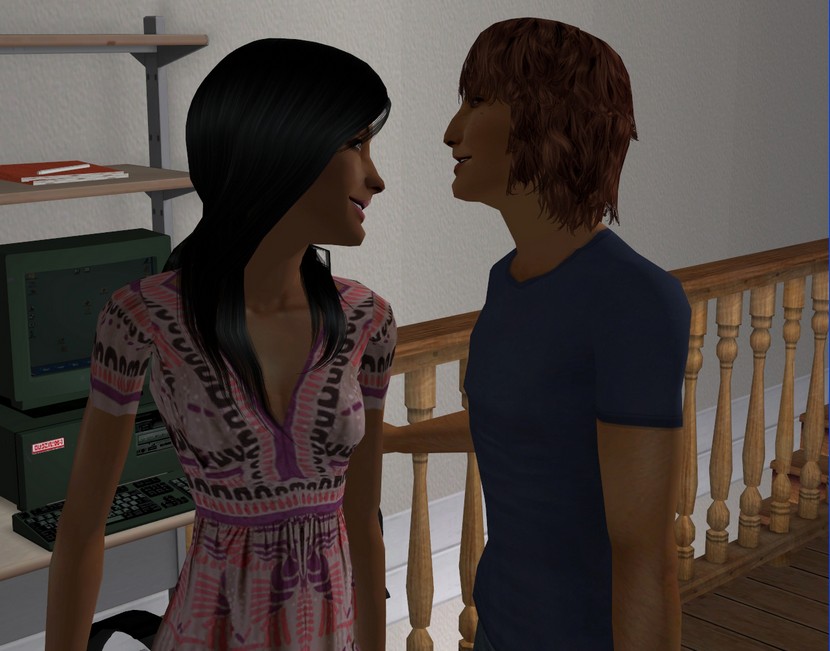 Jack works on Saturdays, so he's often not around during these visits but even when he is, he'll sometimes hole up somewhere with Audrey, away from everyone else.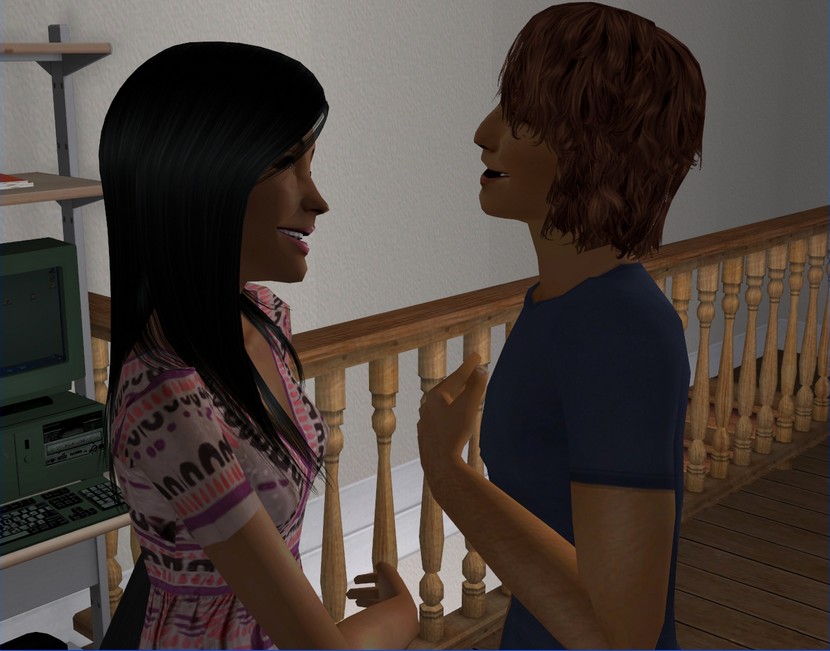 He's just not into large groups and tends to avoid them. He prefers to be one-on-one with people. It's funny, because I'm much shyer than he is but I'm okay with big groups if I know everybody.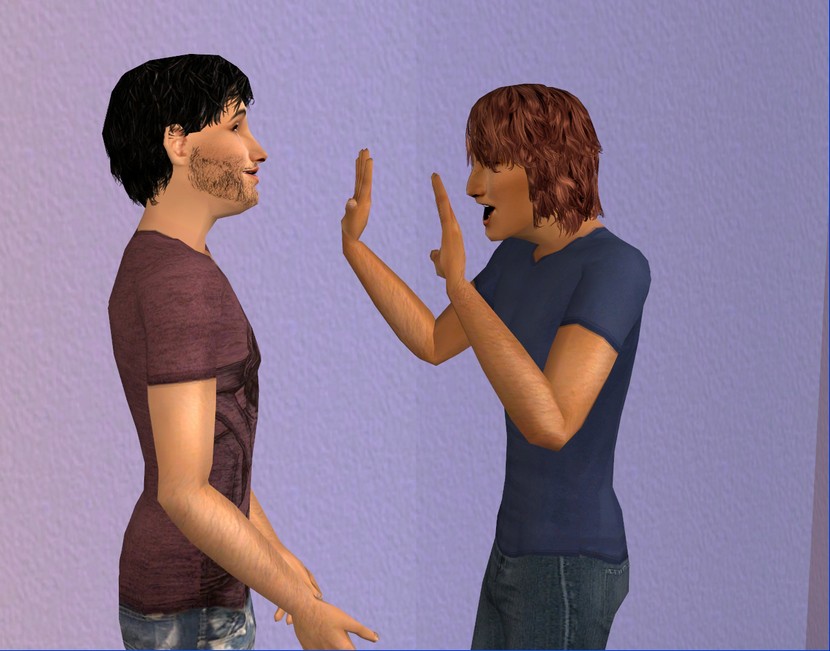 Malcolm is a pretty frequent visitor, seeing not only is he Nathan's sister's boyfriend, he's also an old friend of Jack's from college.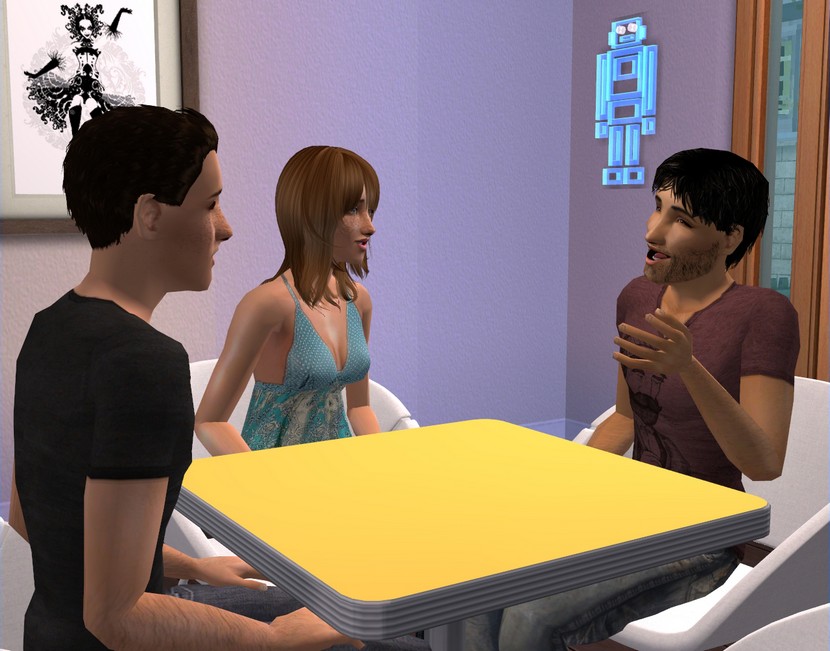 Nathan, thank God, is more tolerant of Malcolm than he has been in the past.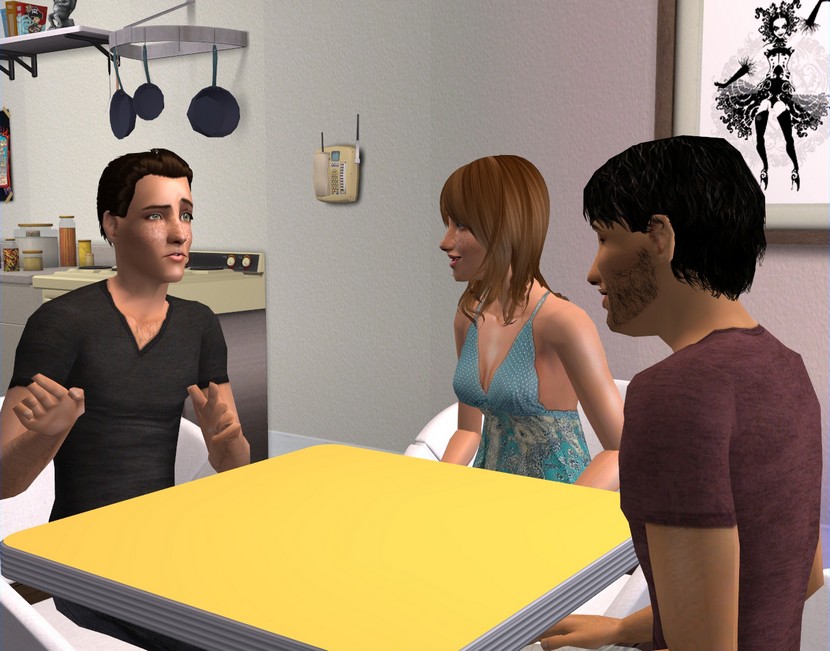 He still finds Malcolm insufferably smug sometimes (and he can be) but he's mostly accepted that he might be stuck with him for a long time, if not for good.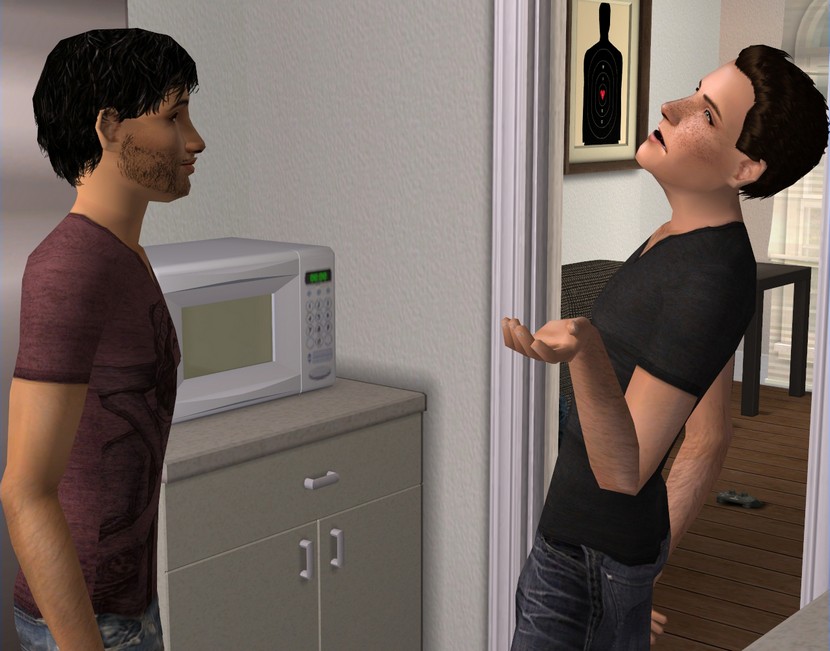 They still have their moments sometimes and I don't think they'll ever be friends but things are generally civil.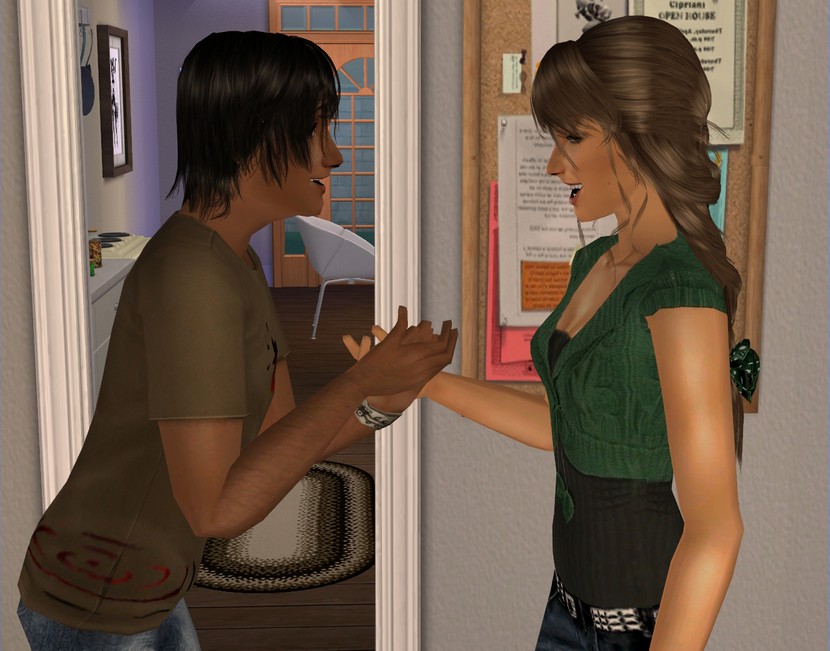 As much as I like seeing everybody, by the time they all leave, I'm really ready for that and to spend some time with Leslie.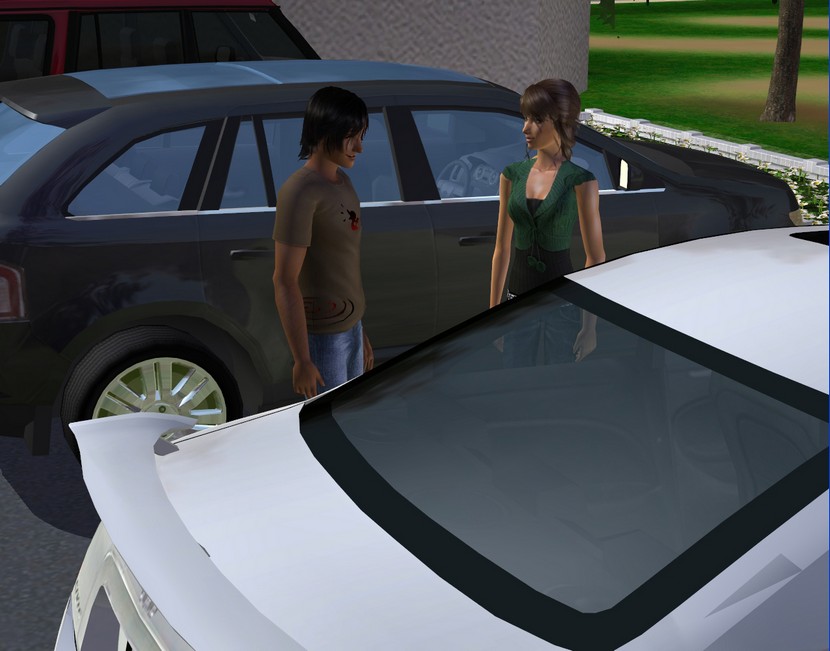 Sometimes I feel like a terrible boyfriend, like when I drag Leslie around car yards, even though I don't have anywhere to park a car right now.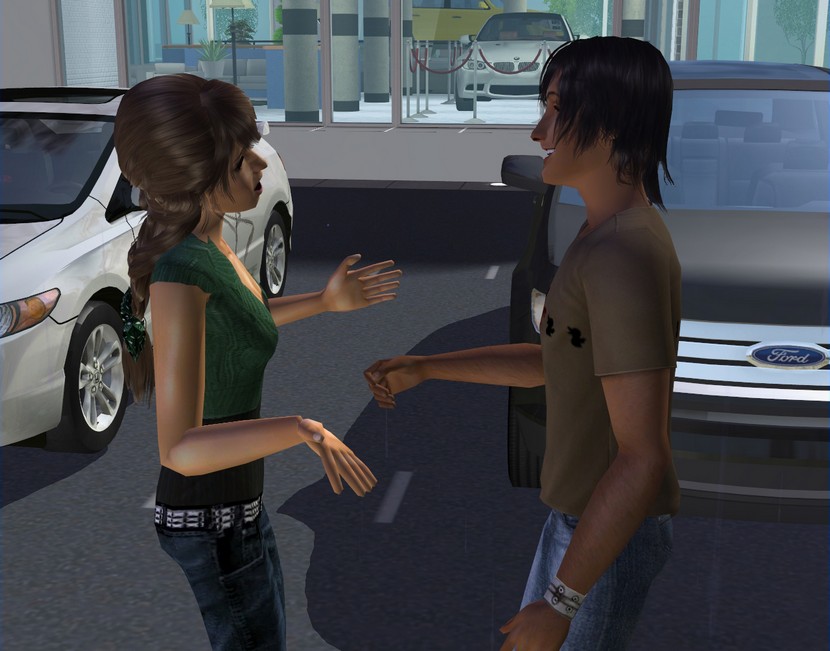 I'm just dreaming. I try to keep it to a minimum, even though Leslie says she doesn't mind.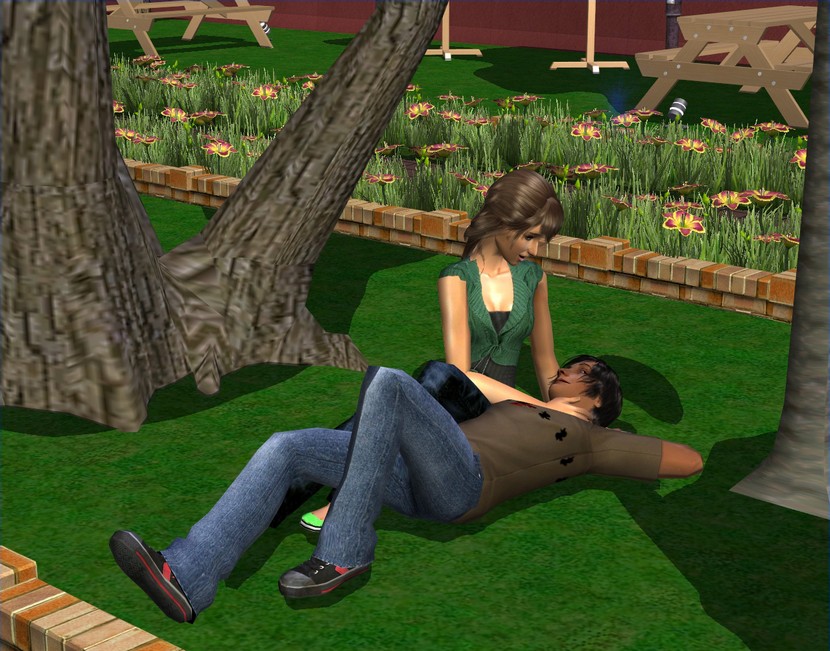 I guess she doesn't as, we've been together for four years now. I can't believe it's been that long. The time has just flown by.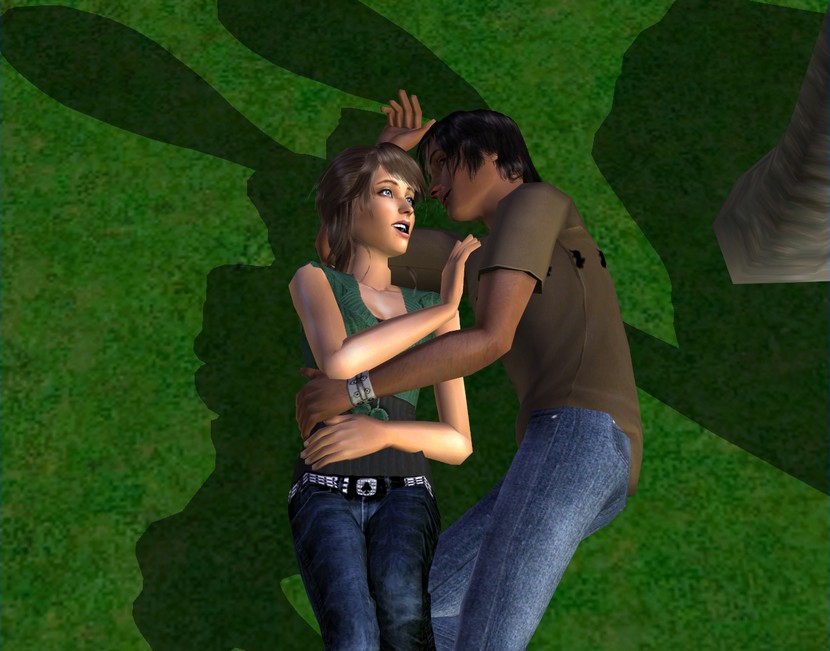 We both want the same things for the future. A nice house in the suburbs, marriage, a few kids.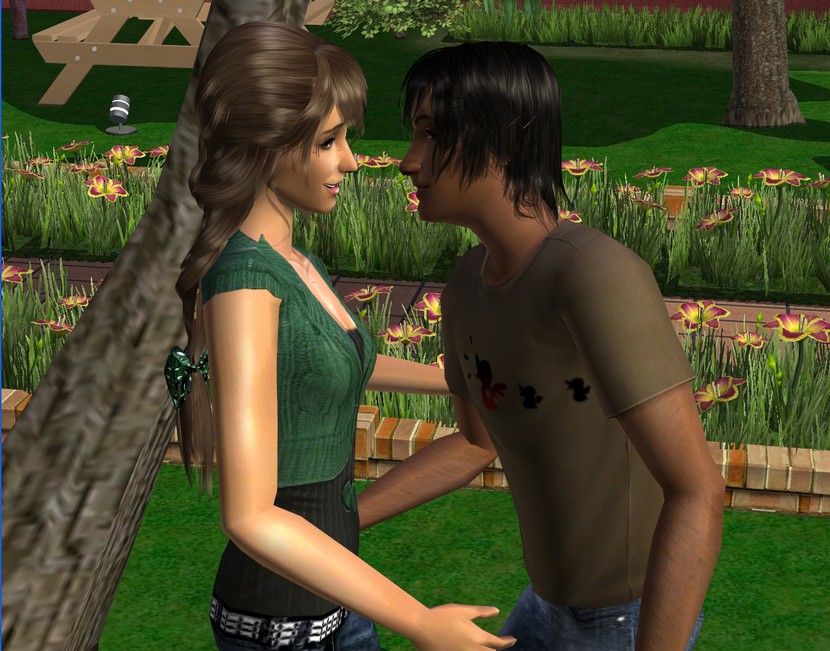 We haven't really discussed a timeline but I want all that with Leslie sooner rather than later. I bought an engagement ring a few weeks and have just been waiting for the right time to propose.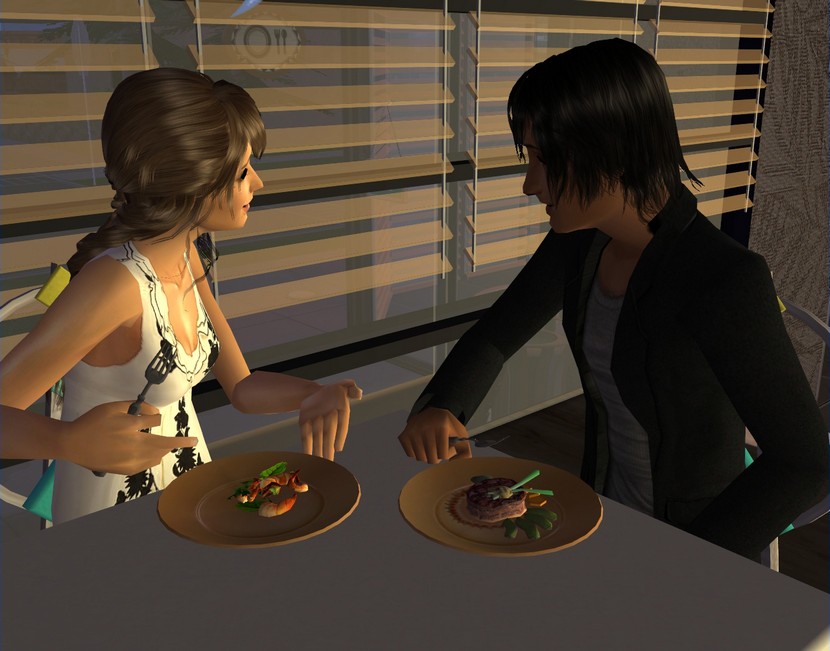 I took Leslie to a fancy restaurant in Exeter, called Le Magnifique. We usually eat out at much cheaper places but this was a special occasion.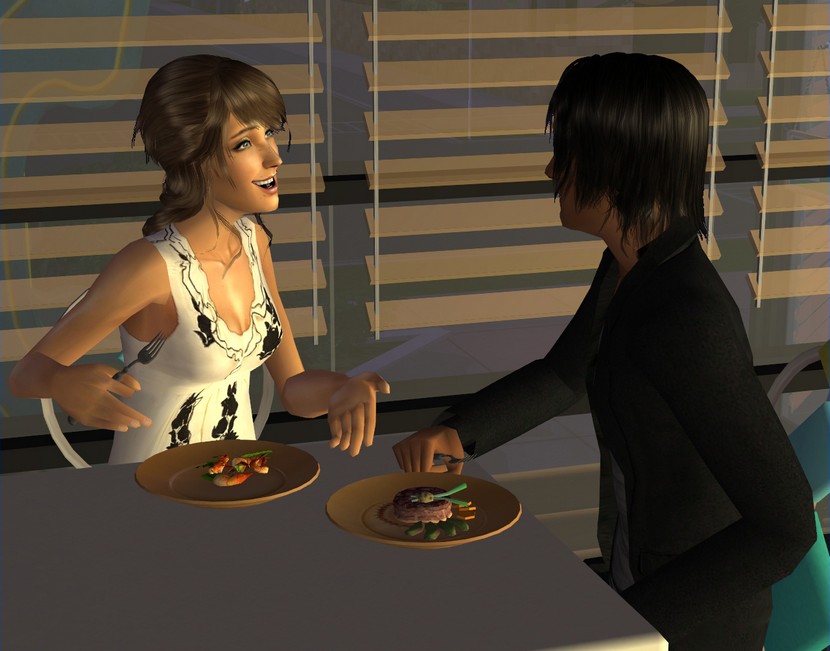 Leslie was so thrilled to just go to a nice restaurant. I could only hope she'd be as thrilled about the ring.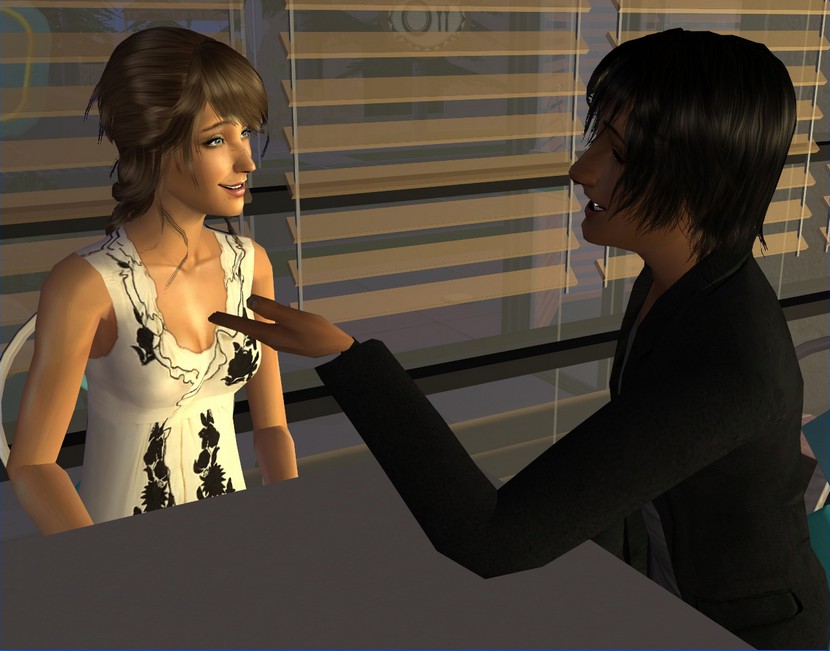 Even with all our talk about the future, I was still nervous to bite the bullet and ask Leslie to marry me.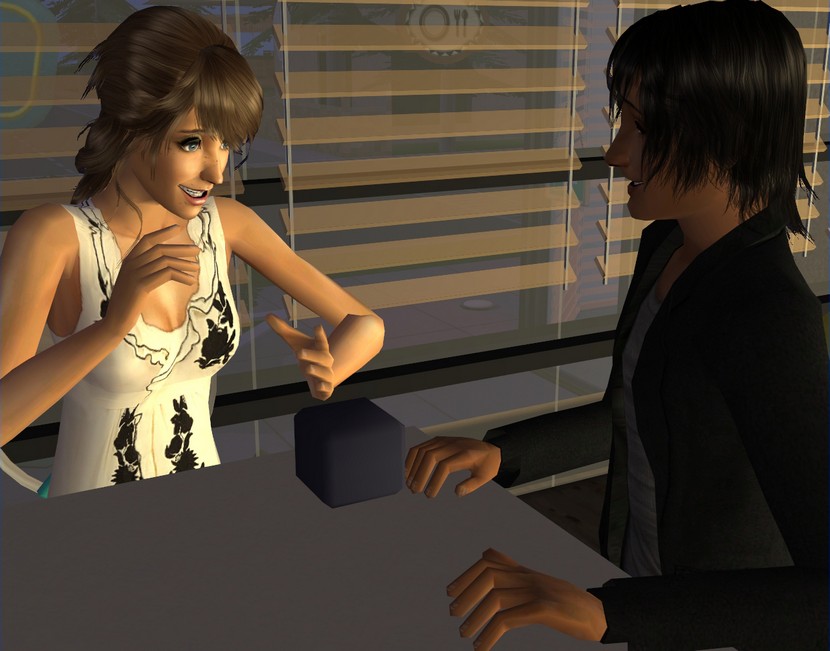 Leslie guessed what was going on as soon as I put the box on the table. She could barely open it, she was so excited!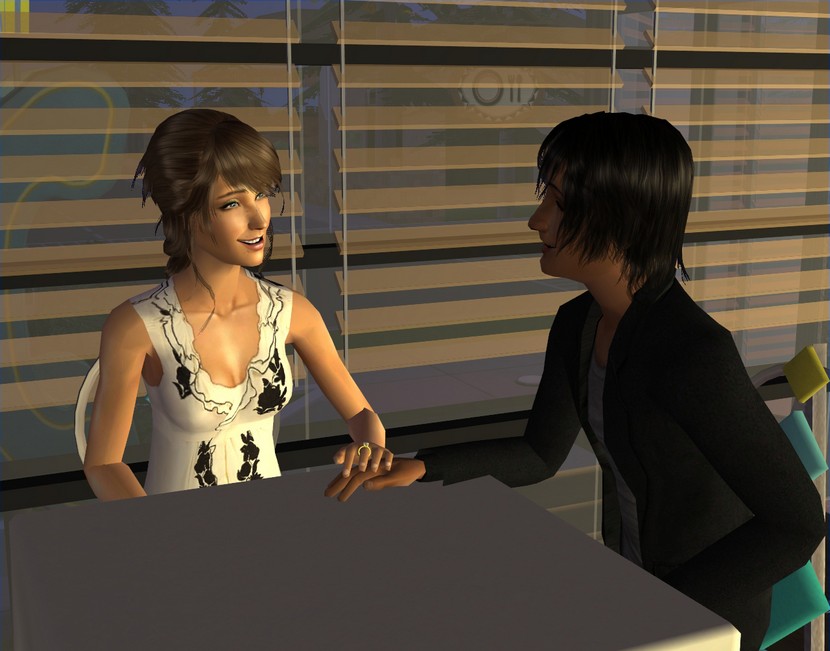 She did though, finally. She loved the ring and she accepted straight away.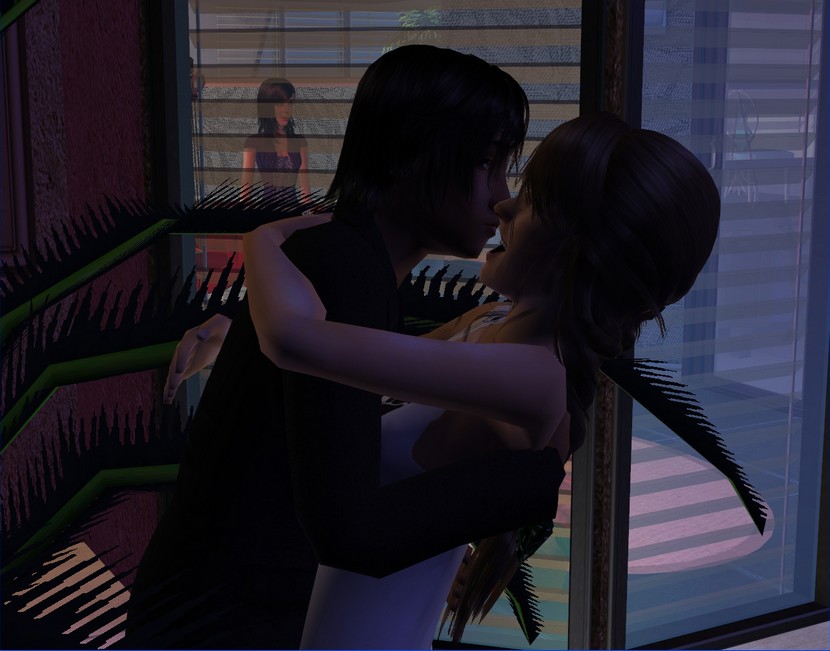 I could not have been happier and Leslie said she felt the same way.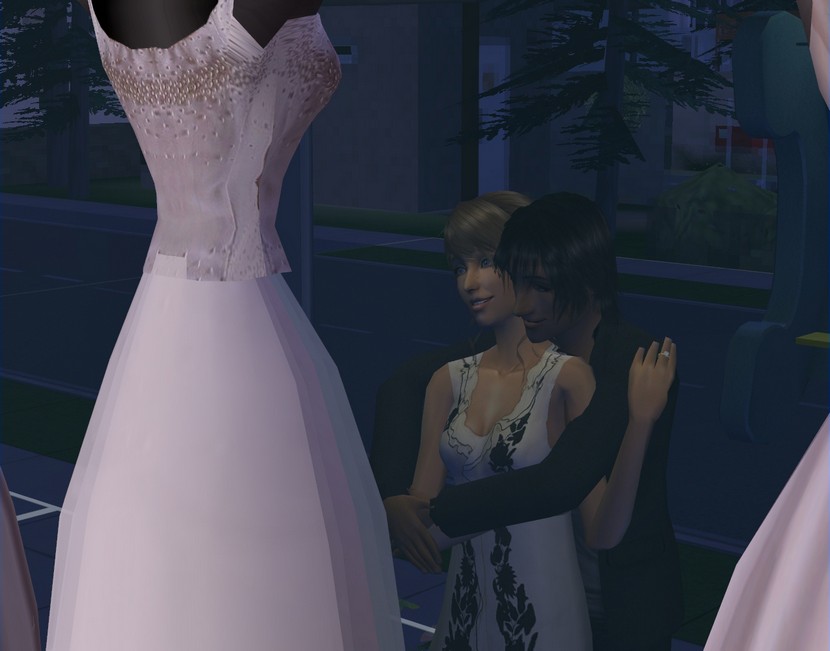 The restaurant just happened to be right next to a bridal centre and we looked in the window for a little while. It's so strange to think Leslie will be shopping for one of those dreeses soon enough.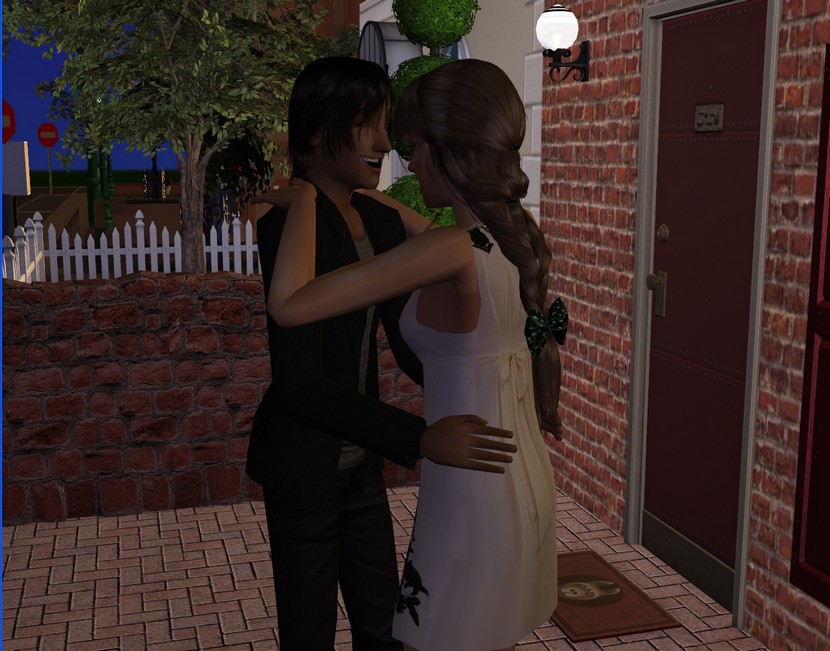 We didn't realise it had got so late but by the time we got back home, the sun was almost up.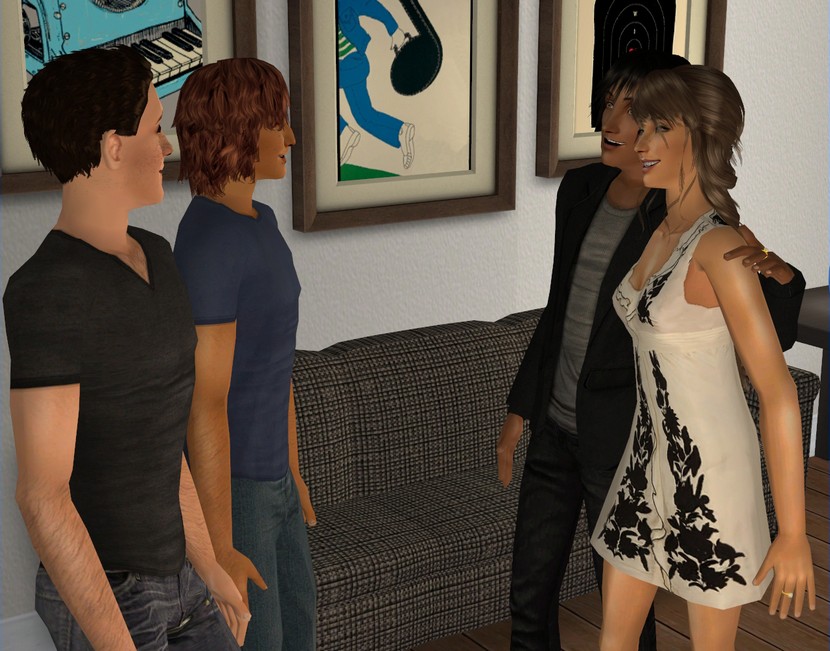 We were planning on holding off announcing our engagement to anybody until we saw my parents later that day but seeing Jack and Nathan were up, we told them and they got to be the first to congratulate us.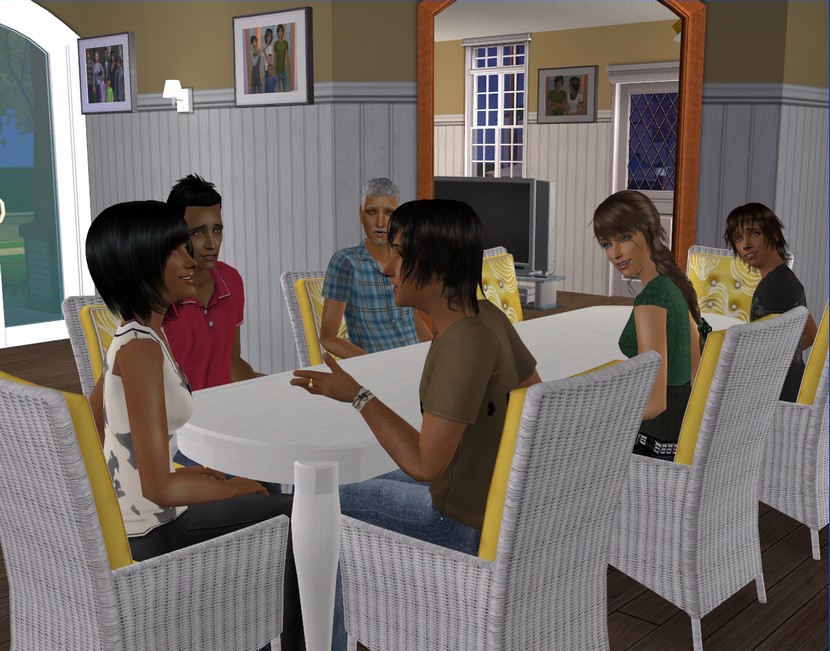 We didn't tell my parents that they weren't the very first to know but I know they would have been excited for us anyway. My family liked Leslie right off the bat, so I knew they'd all be keen to welcome her into the Lachance fold.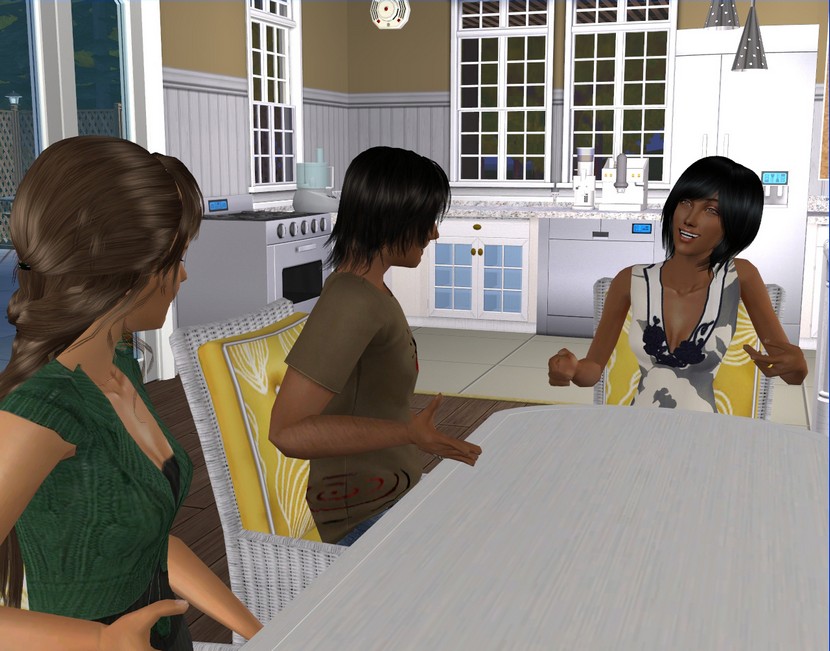 Leslie and I hadn't even been engaged for 24 hours and Mum was already asking about a wedding date.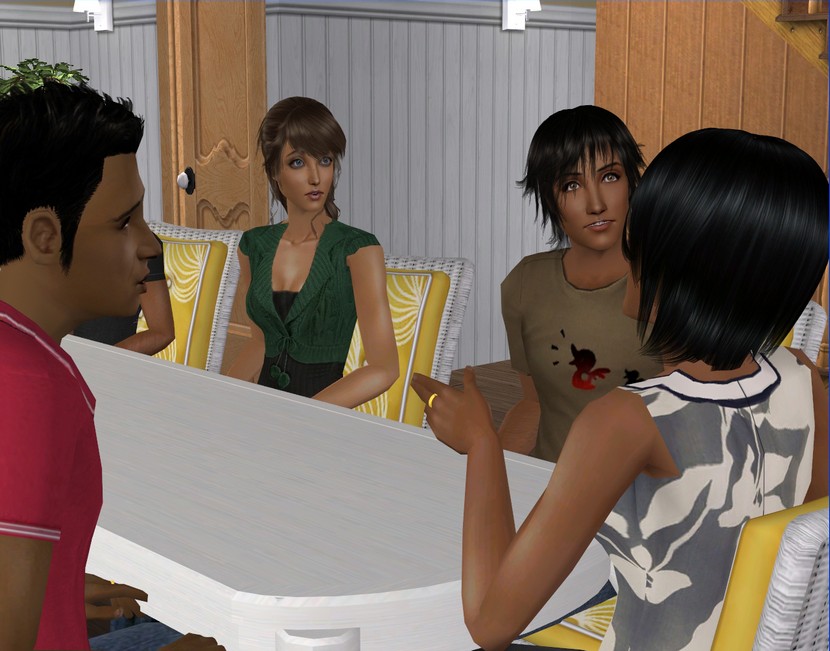 I had to ask her to give us a little time on that but I promised her we won't keep her waiting too long. Leslie and I are really eager to start our married life, so we're looking at getting married sometime in the next year.
Notes:
Title is from Question by Old 97s.
Amar's house is the one you can see in the background of the first couple of pics. It's one of Maisie's brownstones and you'll see it properly in his update later this round.

The landlord really did give them a discount - it was one of those AL benefit things you get from having a good reputation or something.

She gave it to Dominic, so now I'm wondering if the discount will carry over when he finds his own place with Leslie.

Wedding! I really love Dominic and Leslie together (though I'm starting to wonder if the Lachances are just inherently adorable, because I love Jack and Audrey and Edward and Lucy as well, lol), so this is exciting for me. I'm thinking maybe November for the wedding, as I don't see them waiting too long.

Dominic wants to start a family right away but Leslie hasn't got a baby want yet. She's Knowledge/Family though, so I'm expecting her to roll it soon (unless she's a total weirdo Family Sim like Eliot was when he first got married).