Round 32: January 2035 (Summer)
Maia
is 33 and
Ethan
is 29.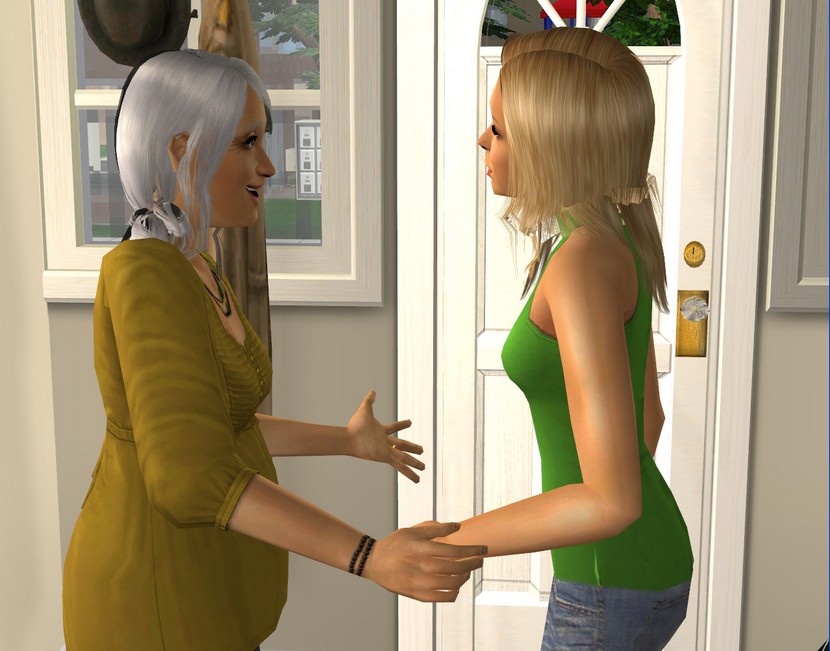 Given how desperate
Mum
was to see me get married, I was expecting a lot more butting in from her during the wedding planning process.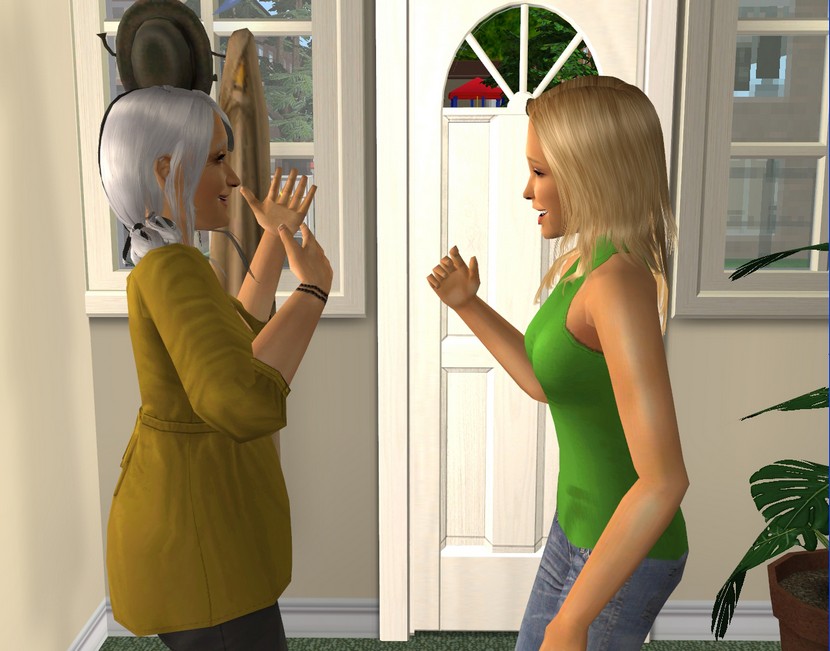 Maybe she was worried I'd change my mind or something, because she has mostly refrained from giving her opinion unless I specifically ask for it. She's been a big help, actually.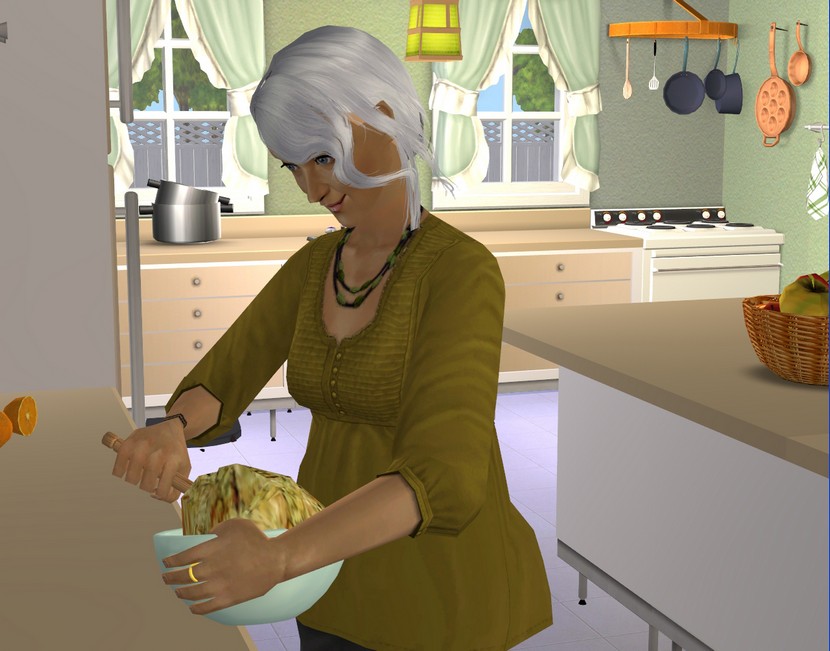 I gave her free rein with the cake, so she has been in her element designing and baking.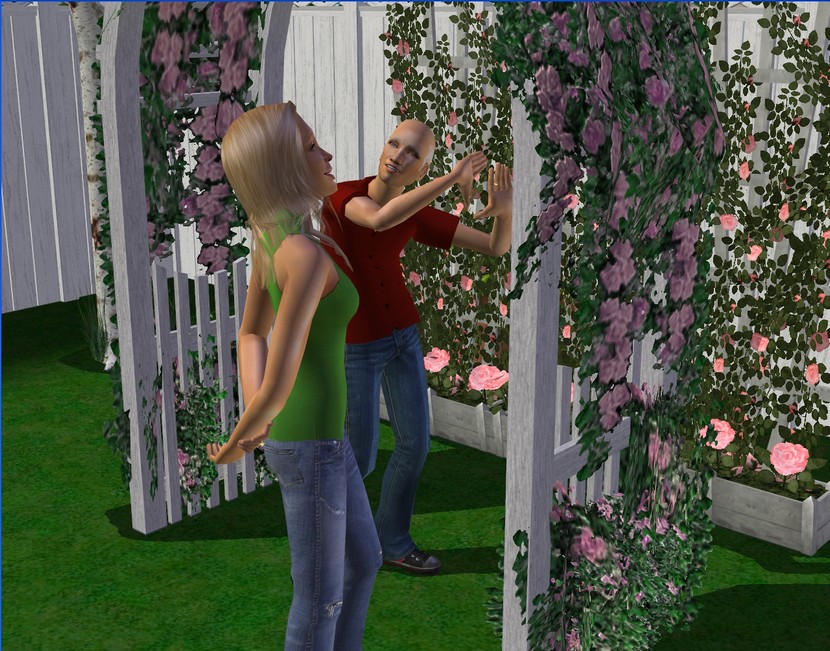 Dad
offered to do the flowers just about the second Ethan and I announced our engagement. He did such a beautiful job as well - they're all pink, like I wanted.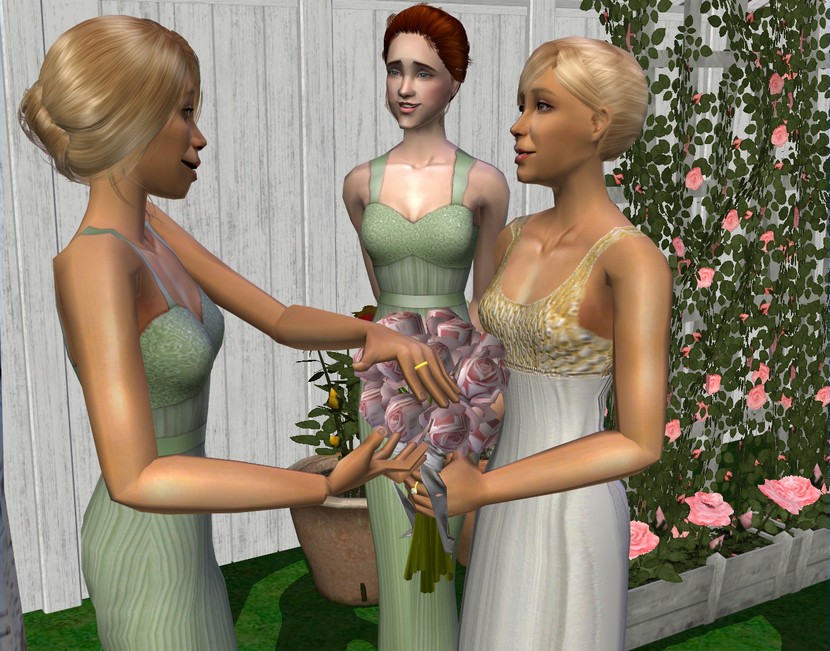 On the big day, I had my sister
Lia
and my friend
Victoria
serving as my bridesmaids.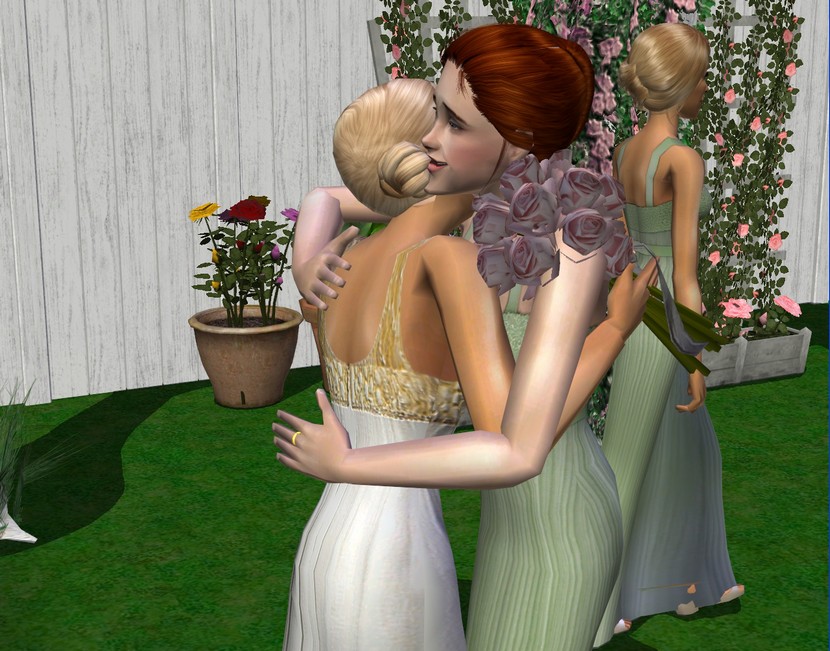 Victoria and I were friends as teenagers and then we sort of drifted apart after high school. I've wanted to reconnect with her lately and I decided to just go ahead and ask her to be in the wedding.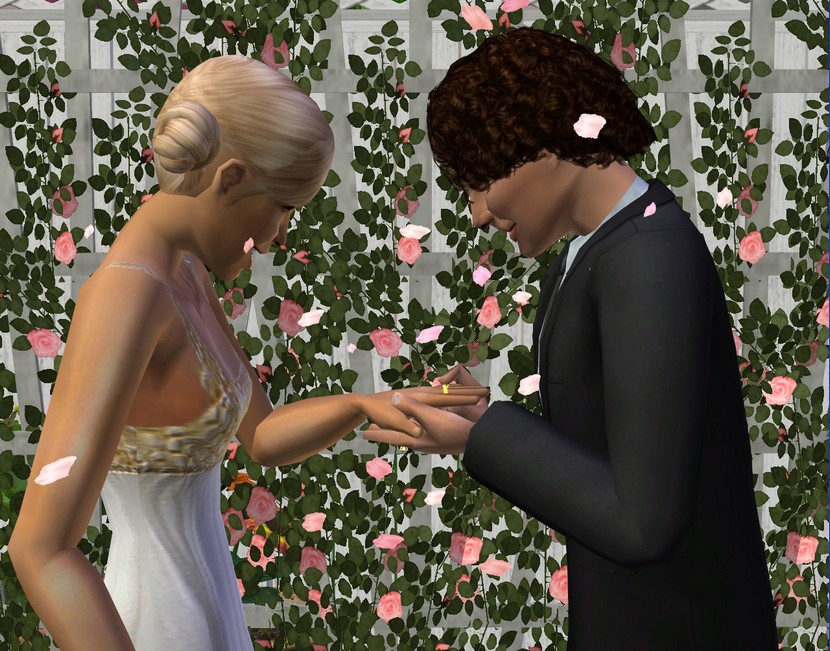 I thought I would be more nervous on my wedding day but I wasn't, really.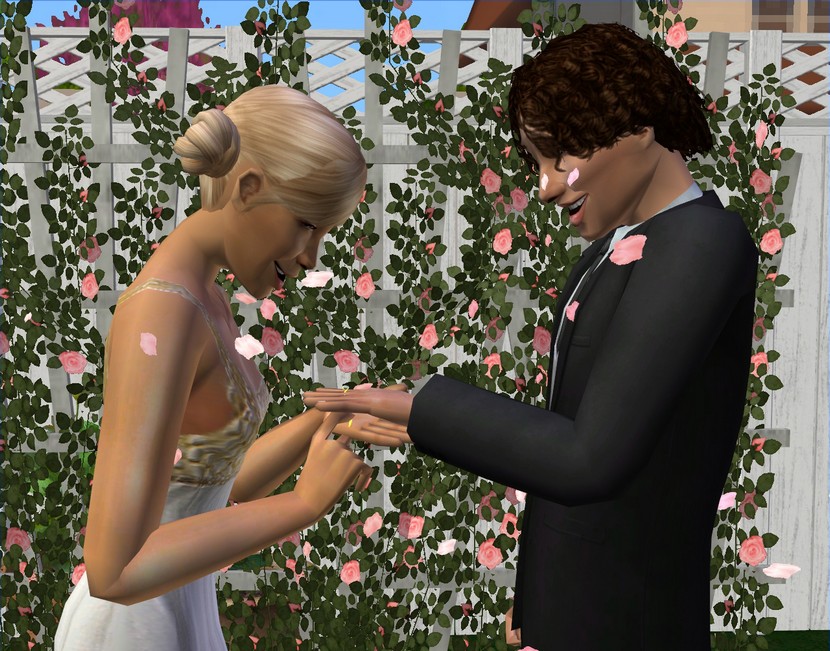 No one could say I rushed into this and I'm certain Ethan is the right man for me, so there wasn't much reason to be nervous.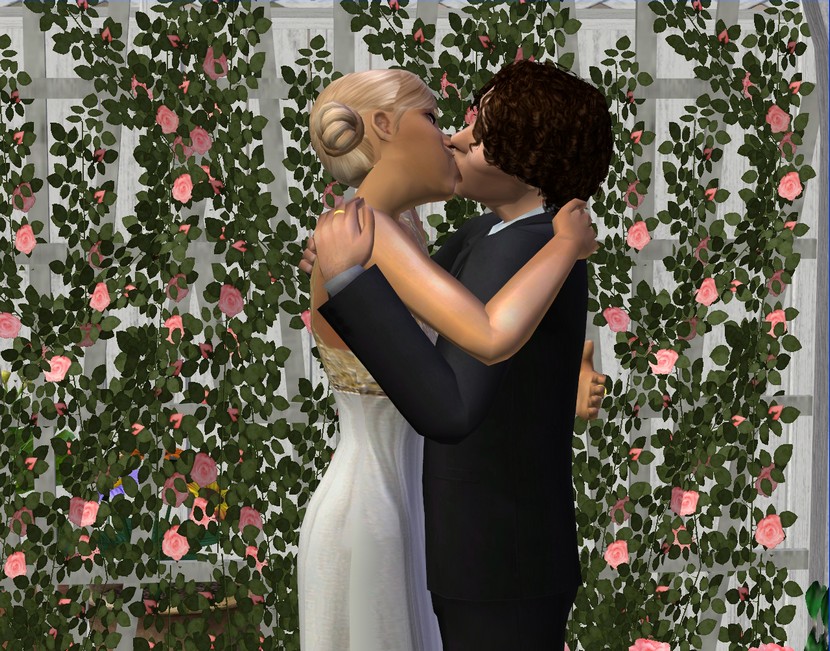 I guess I could have flubbed my vows or something but that wouldn't have worried me. It would have just been a story to laugh about later on. We'd still be married in the end, which is the main thing.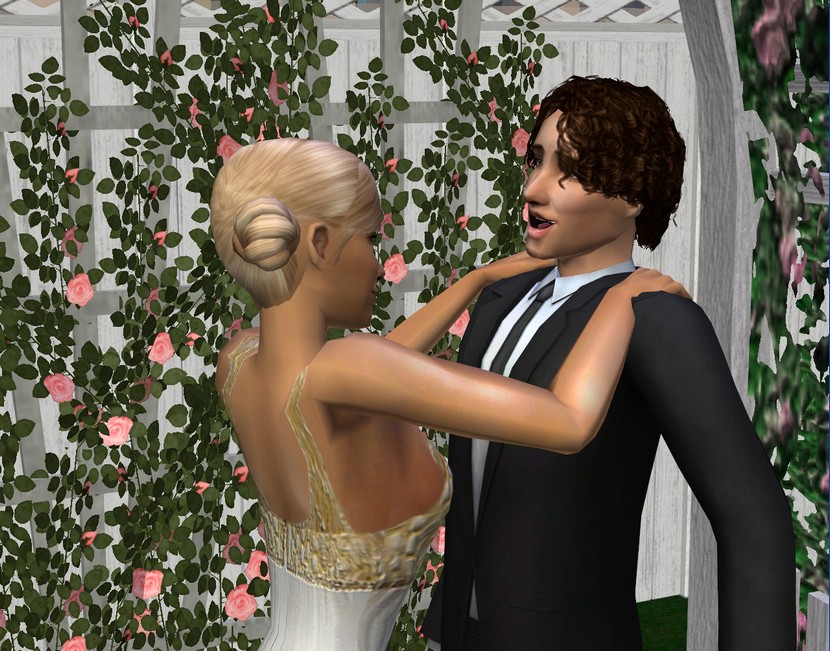 I don't think Ethan felt quite the same way; he looked visibly relieved once the ceremony was over with no disasters!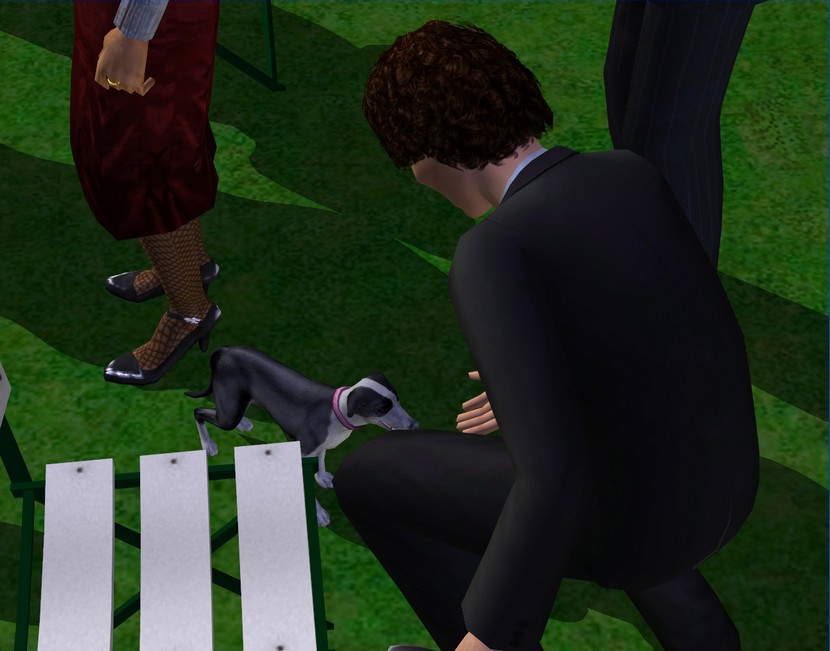 Ethan and I wanted a very casual wedding and that's what we had. Everyone was very dressed up but we also had my parents' dog Daisy running around enjoying the festivities.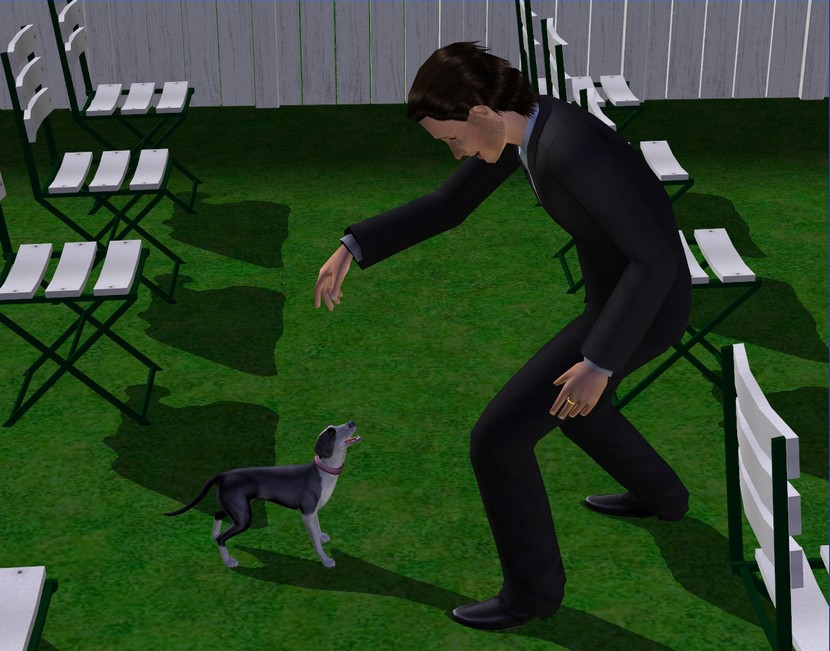 I think Daisy mingled about as much as any of us did.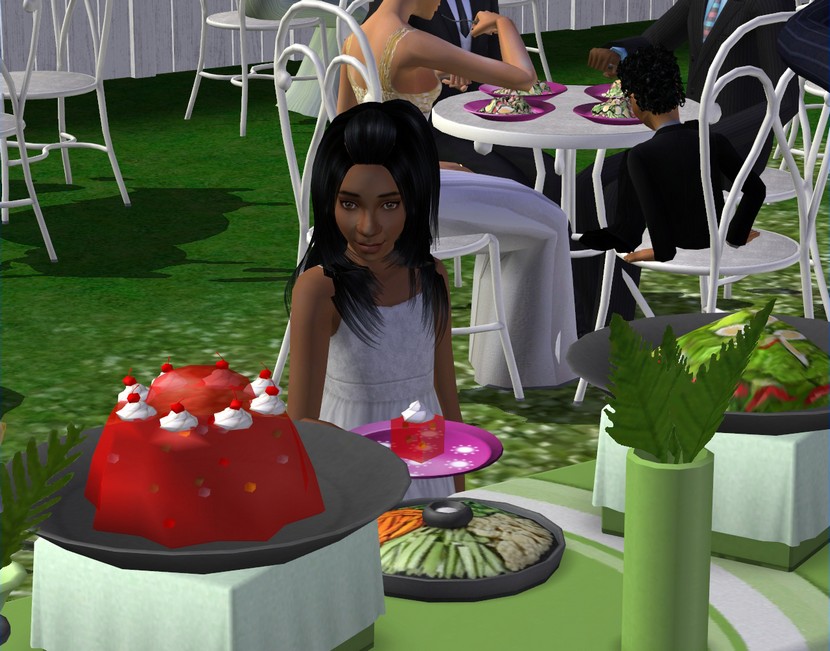 We also decided on a buffet, so people could just eat what they wanted, whenever they wanted. So my niece
Georgina
made a beeline for the gelatin, completely passing over the turkey and salad.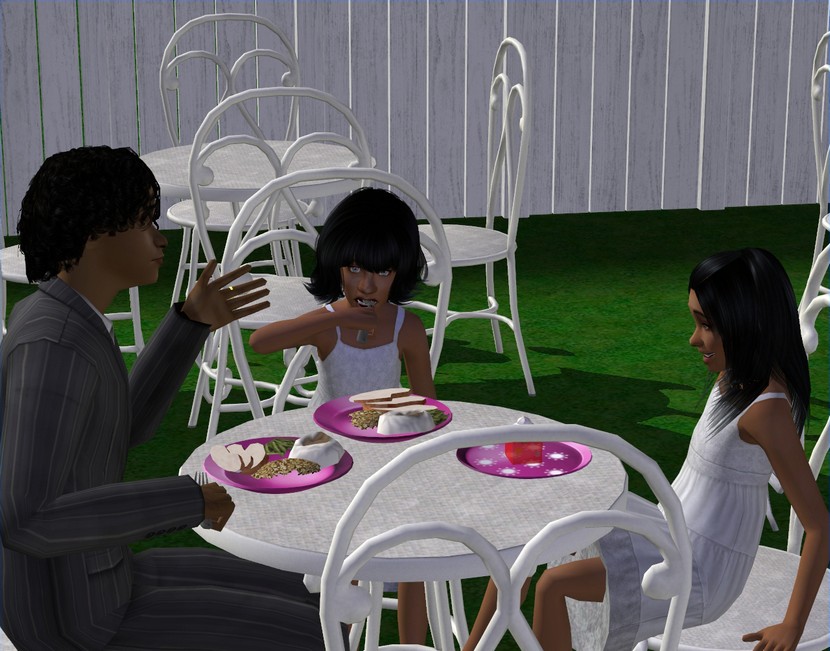 I guess it's okay for just this once, though I did hear
Gordon
warning her to eat it quickly before Lia found out what she had for lunch!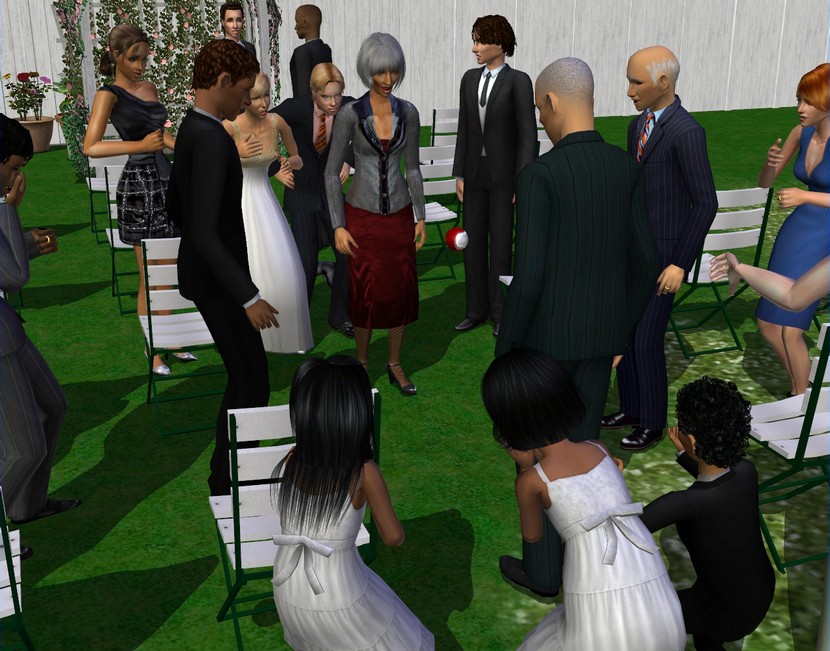 It was such a fun afternoon. At one point, Dad got into a pretty serious game of hacky-sack with Ethan's grandparents. Everyone got very invested with that!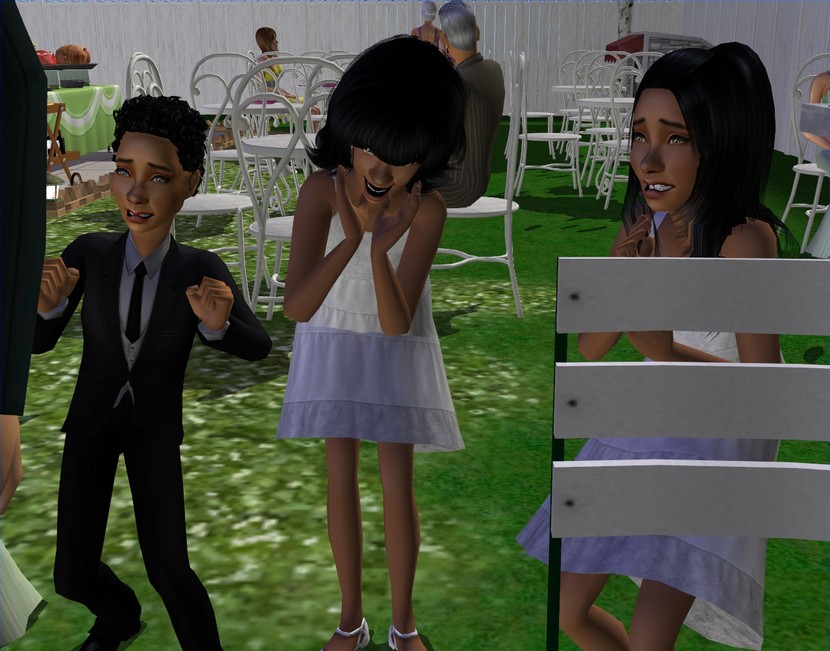 The kids especially. You probably don't see hacky sack at many weddings!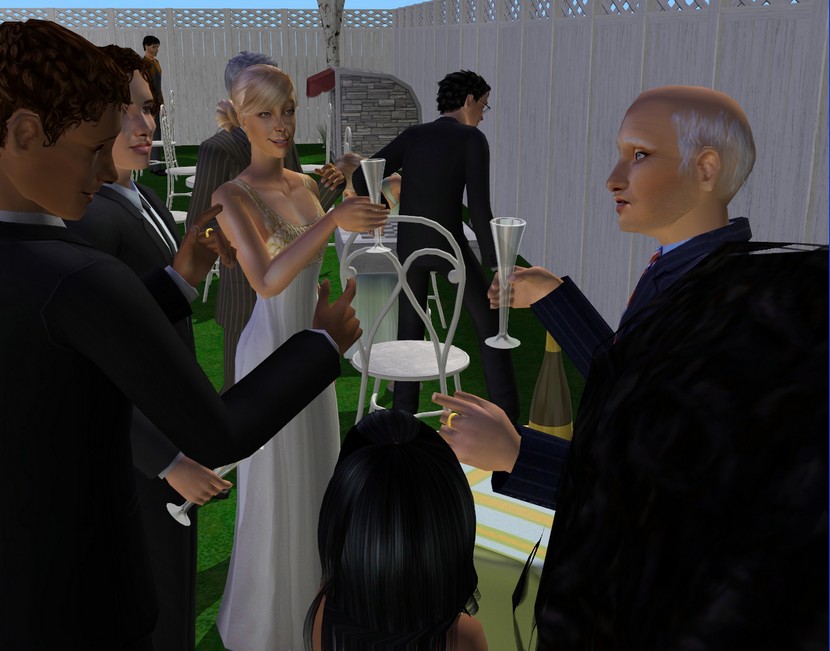 It was a very laid back reception but we did include most of the traditional elements as well. I don't think we'd ever be able to get away with Dad not making a speech.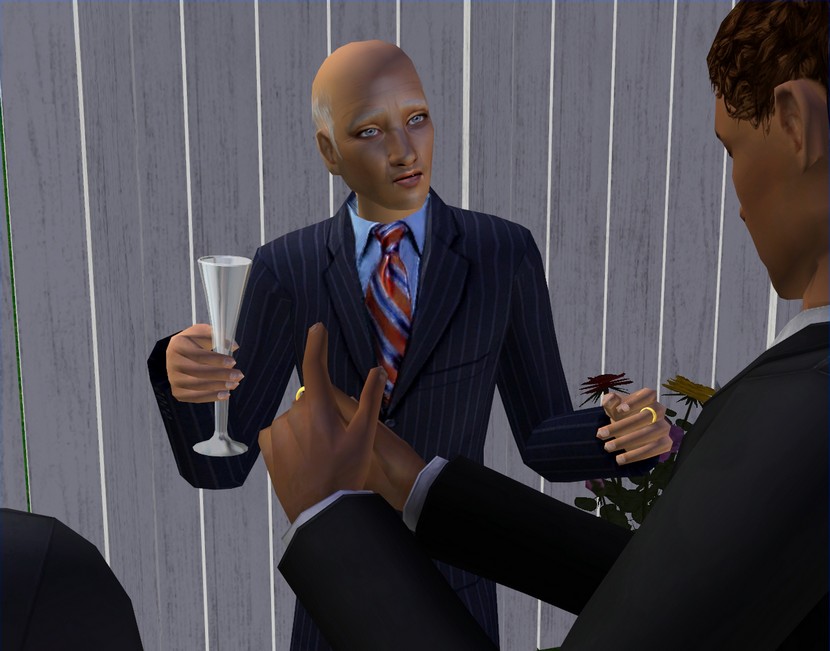 Not that I would have wanted to stop him anyway. Dad's speech was lovely and heartfelt, just like at Lia's wedding.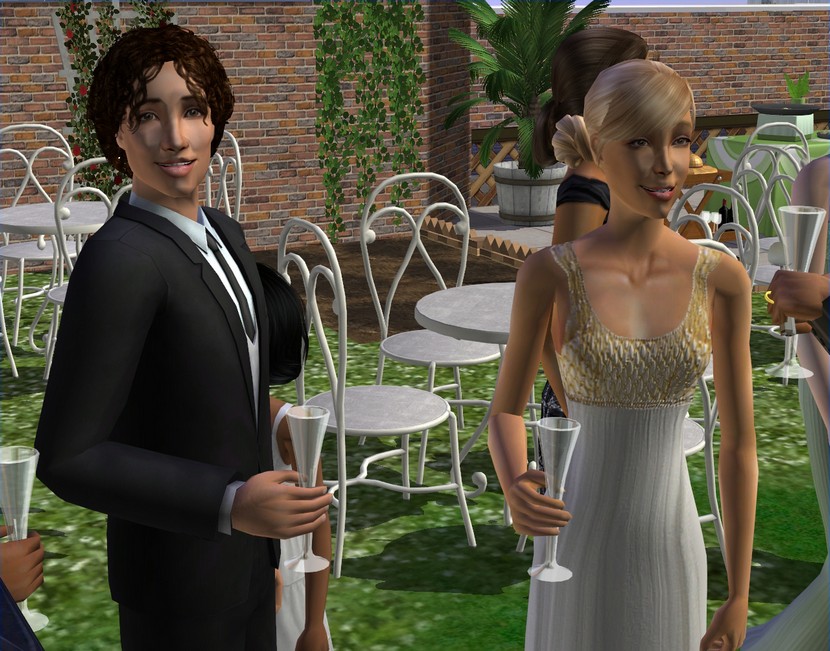 He just had to include a subtle hint about getting started on grandchildren though. I was expecting that! It's almost like a running joke at this point, my parents' pathological urge for more grandkids.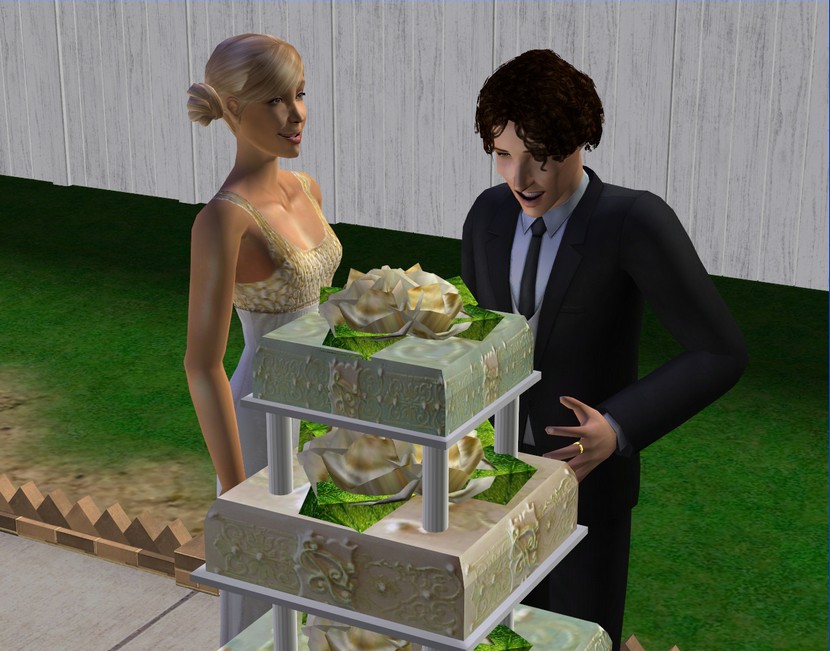 Of course, we also served the amazing cake Mum made for us. Ethan couldn't wait to dig into it.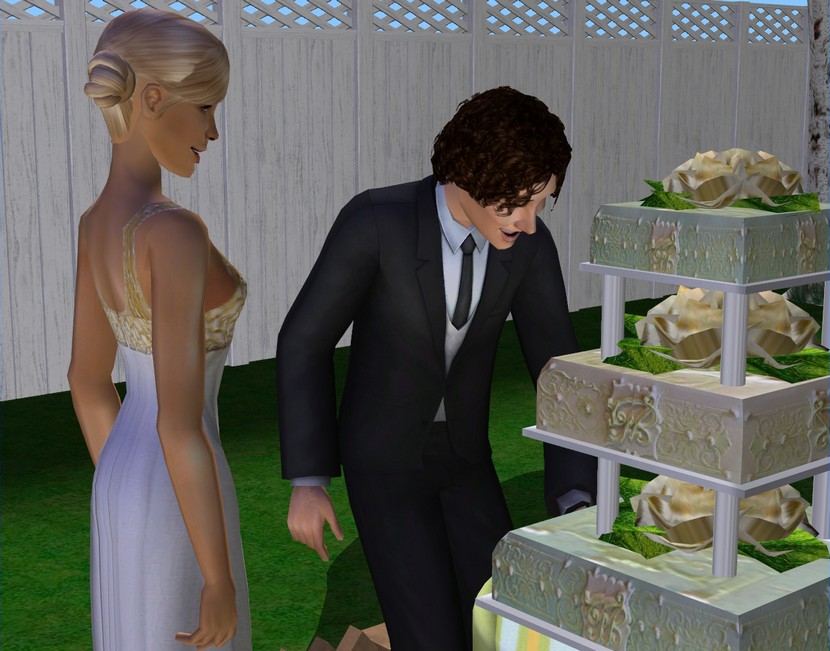 She did it all in green, my favourite colour and the colour of my bridesmaids' dresses.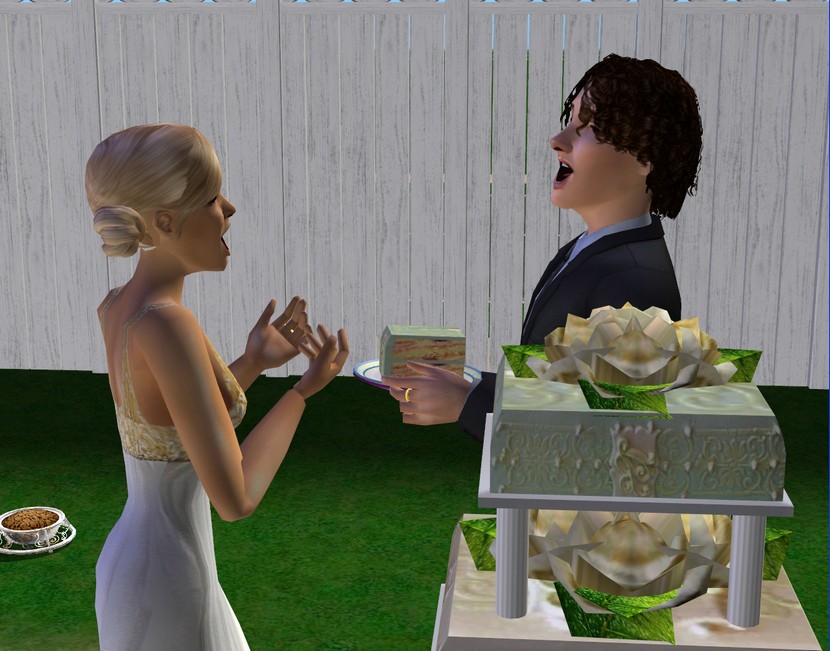 It was strawberry-flavoured on the inside though and it was absolutely delicious.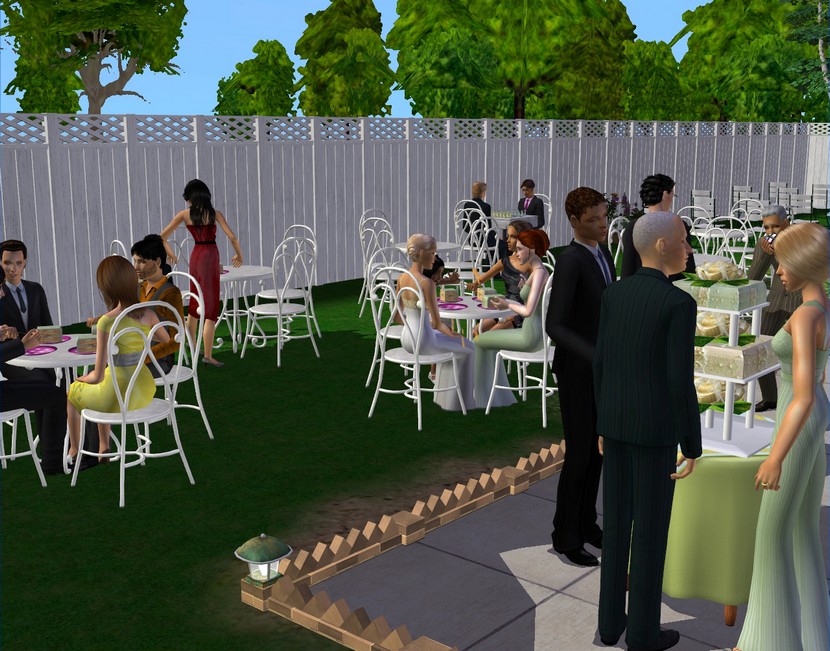 About the only traditional thing we didn't have at our wedding was dancing. It would have been a tight squeeze in the backyard, with all the tables we had to have set up. It was sort of a shame but it was more important for Ethan and I to have the wedding in the right place for us.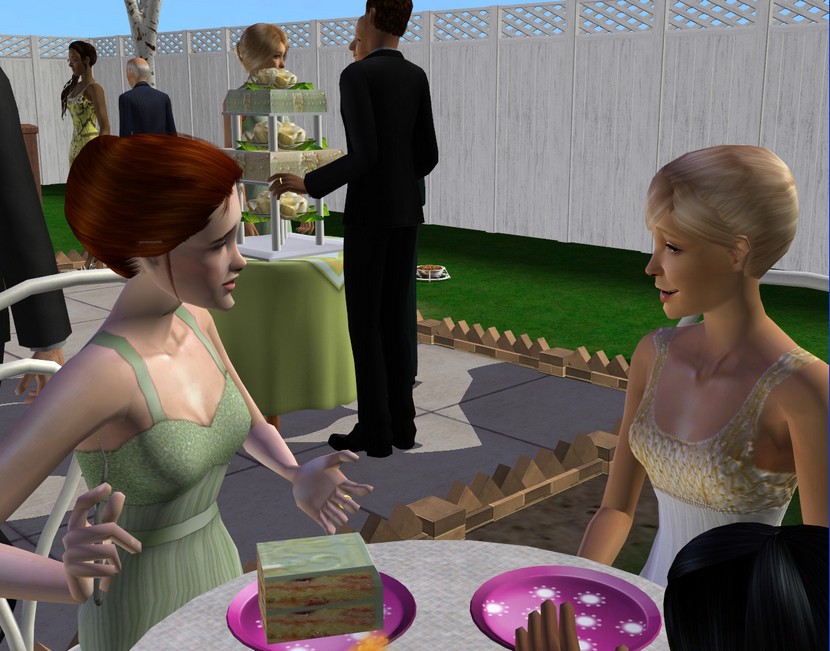 And on the day, I found I didn't really miss it anyway. Instead, we used the time we would have spent dancing to catch up a little more with our friends and family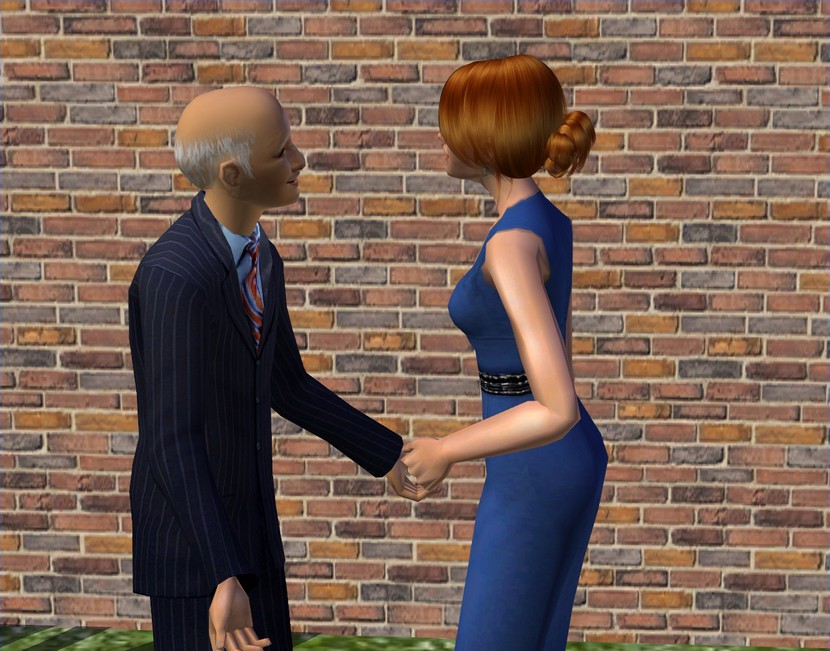 It was good to see Dad getting to know Ethan's mother
Madelyn
a little bit. I'm glad the two sets of in-laws seem to be getting along. Madelyn is so, so sweet.
I got really lucky in the mother-in-law stakes, I have to admit!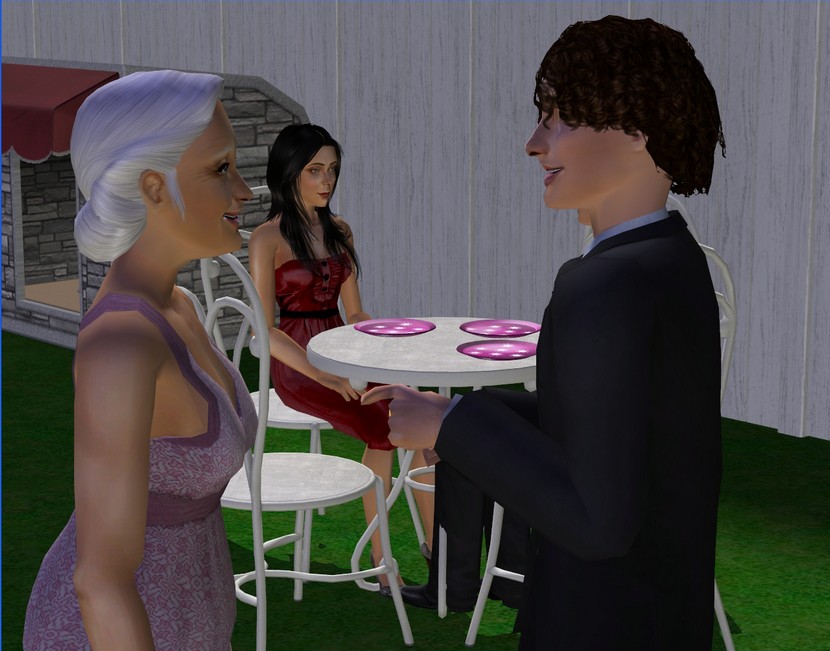 Ethan gets along well with my parents too, so I guess we both did okay. I've probably clashed more with my parents over the years than Ethan has.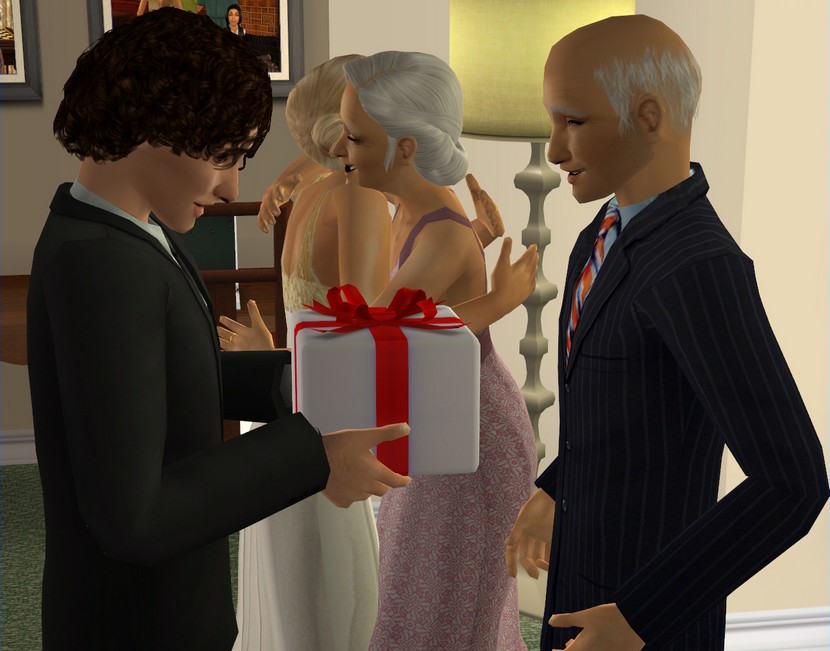 But they're pretty awesome, overall. When everyone had left, Mum and Dad gave us our wedding gift - a night at the Vista in Exeter, in lieu of a honeymoon.
And let me tell you, that was very much appreciated!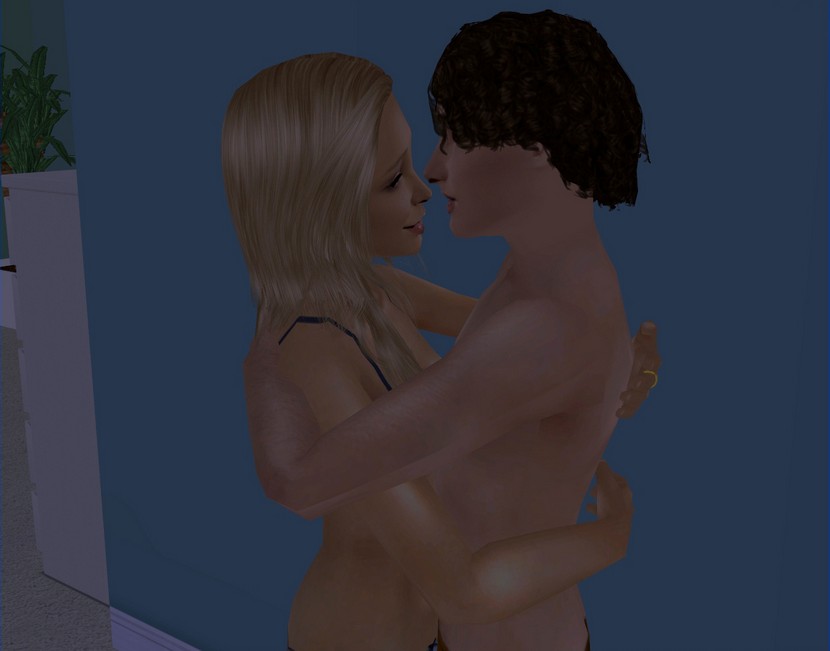 We have
Connor
living with us at the moment and wedding night with my brother-in-law hanging around isn't exactly my idea of romantic.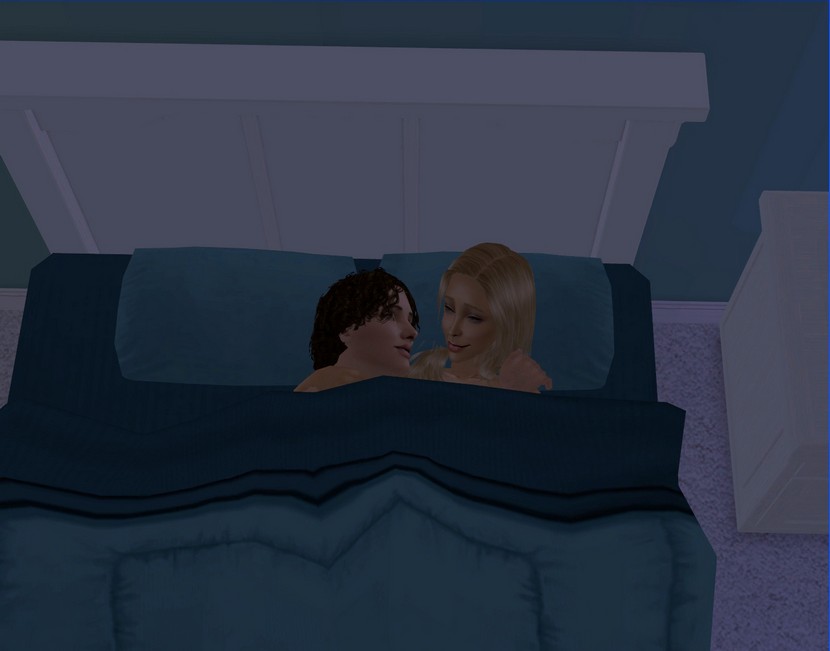 The hotel room definitely was though and Ethan and I made the most of it.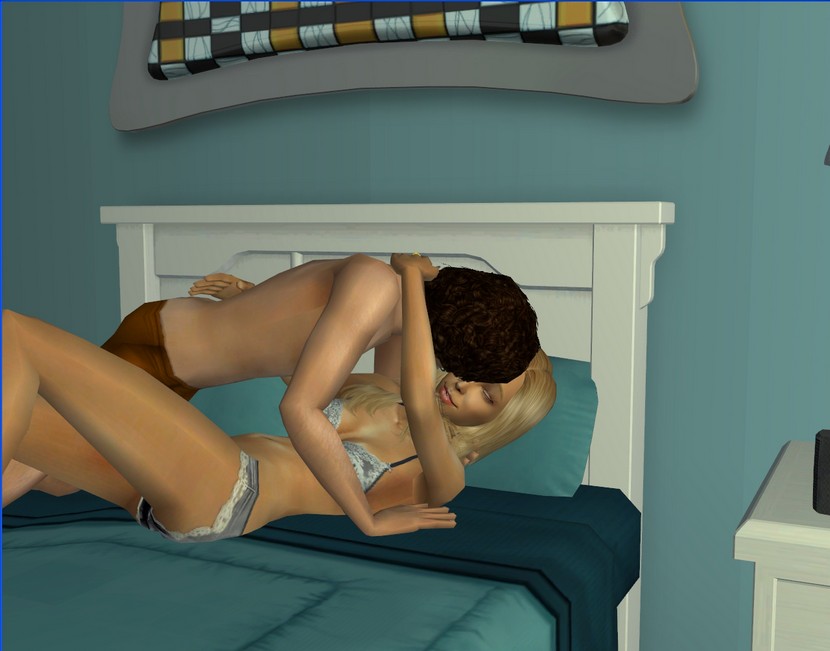 We checked in as soon as we could and didn't check out until the minute we had to.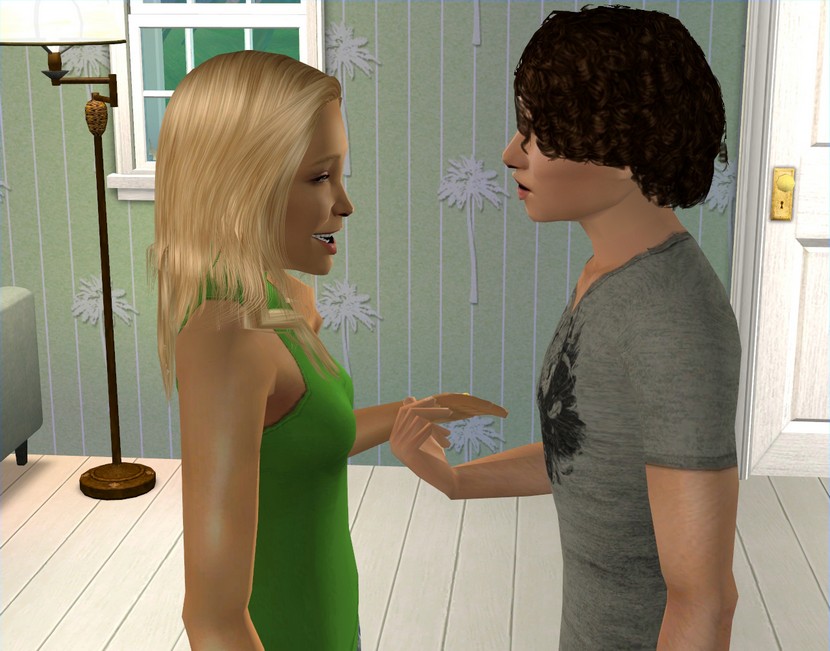 Back at home, we've had some happy news; I'm pregnant!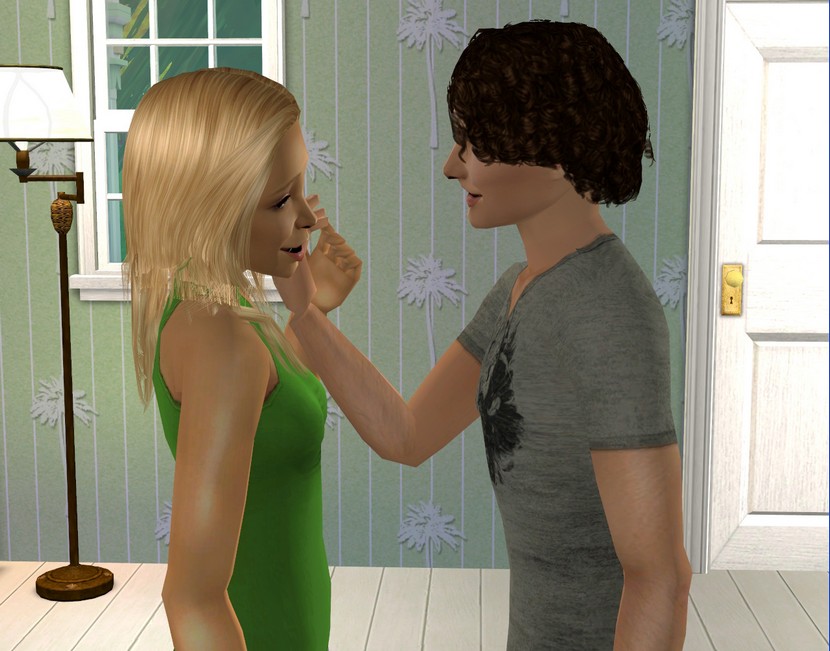 We did decide to start trying once we got married but it's still sort of terrifying, as well as exciting.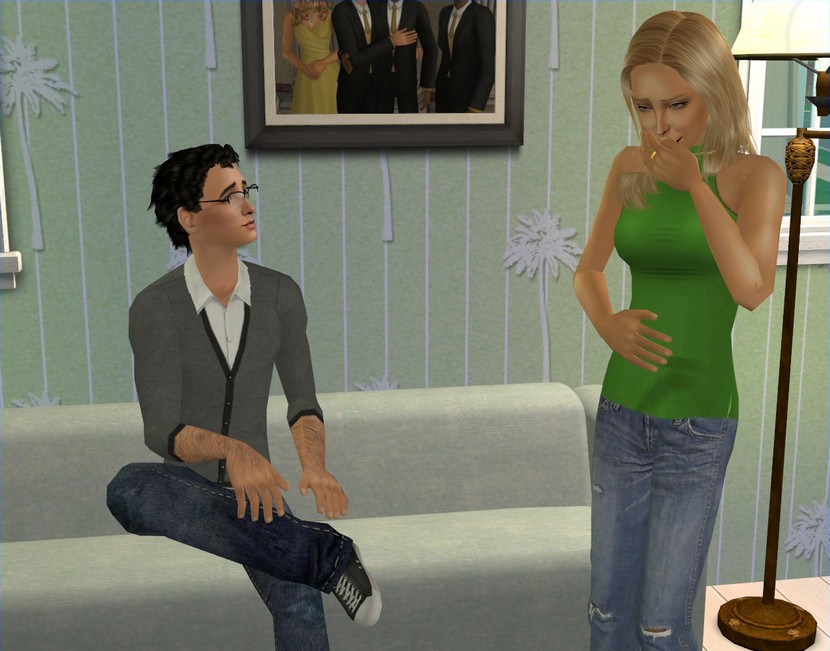 I don't really know what to expect with pregnancy, so we're trying to keep it quiet for a while. That's proving challenging, with Connor around to witness my constant nausea.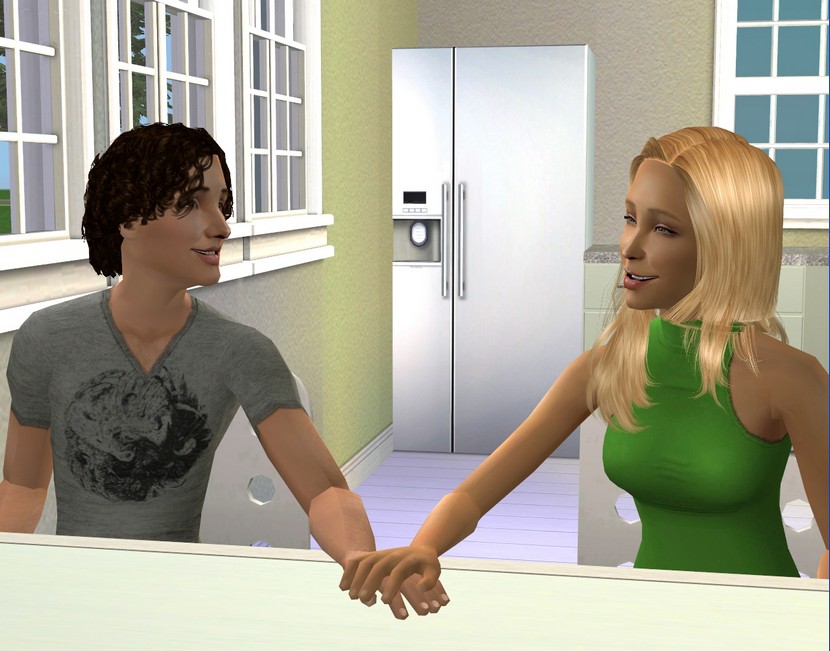 Plus, we kind of want to start telling people. My parents are going to be thrilled and I can't wait to see their reaction!
Extras:
Just some random pics of the guests at the wedding!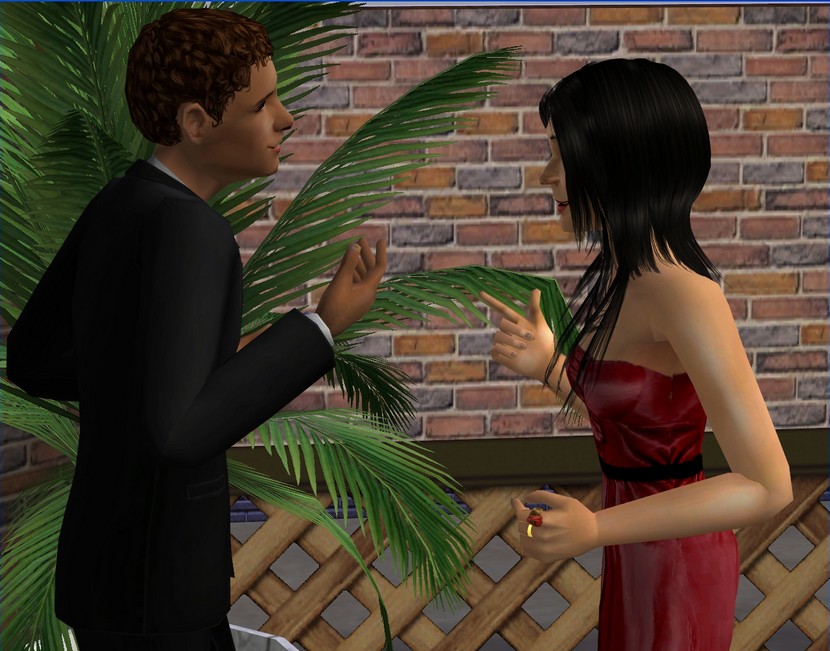 Nick and Sarah almost always stick to themselves at these social events.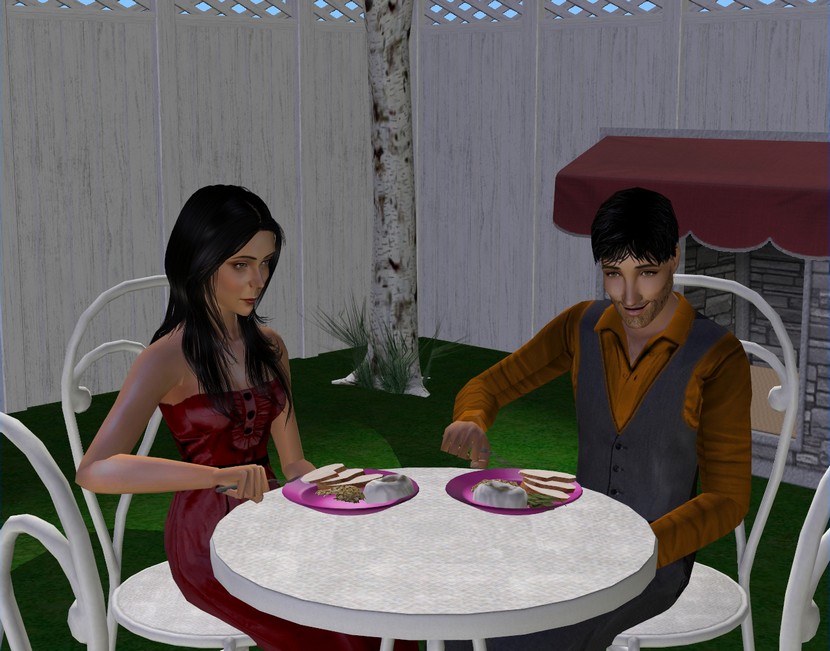 And who could blame her? I feel like eating lunch at a wedding with your sister's ex-boyfriend who also happened to be present while you were giving birth is probably slightly awkward.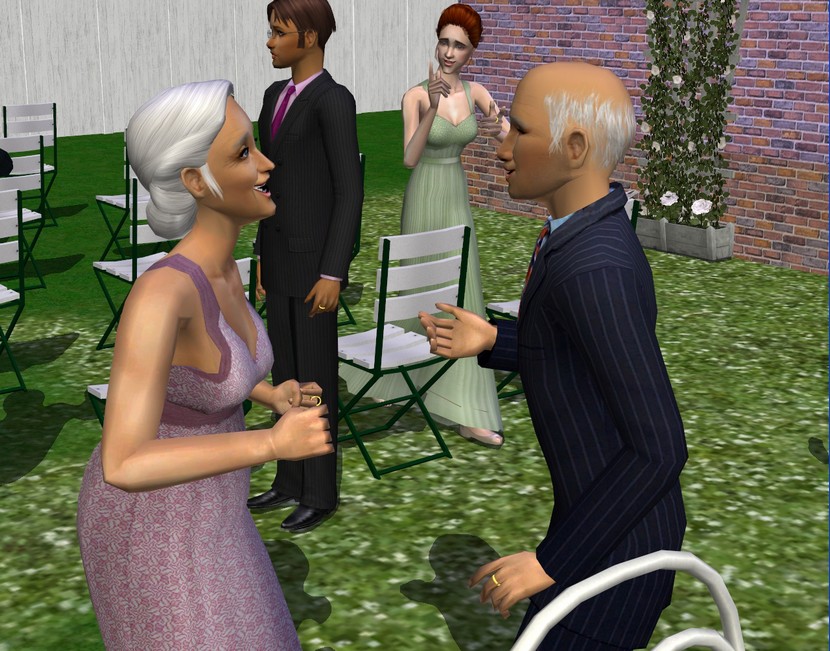 Magdalena and Jace were
really excited
!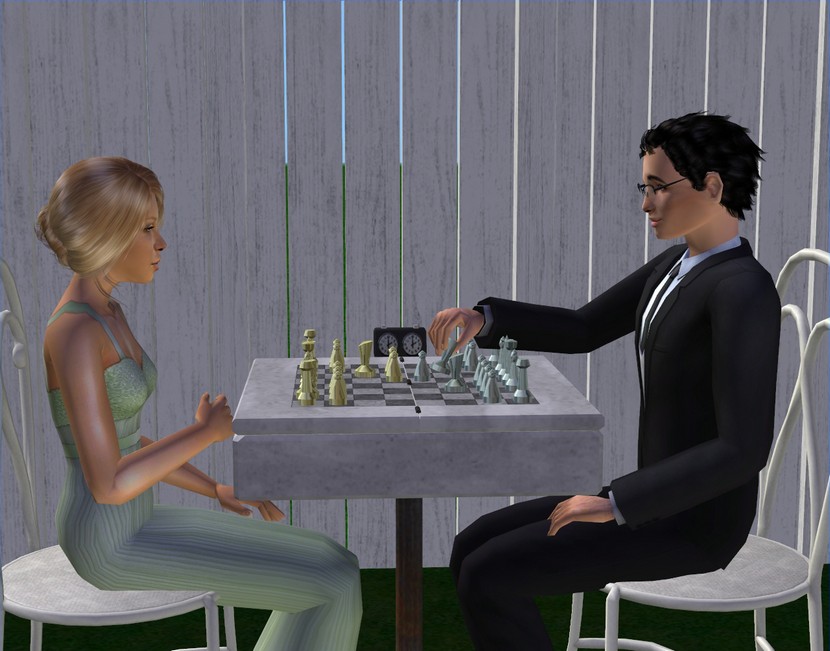 Connor and Lia were big fat nerds for just about the entire reception and played chess. Remind me to put the chess sets in someone's inventory next time I do a wedding!
And of course, I did a ton of posed shots!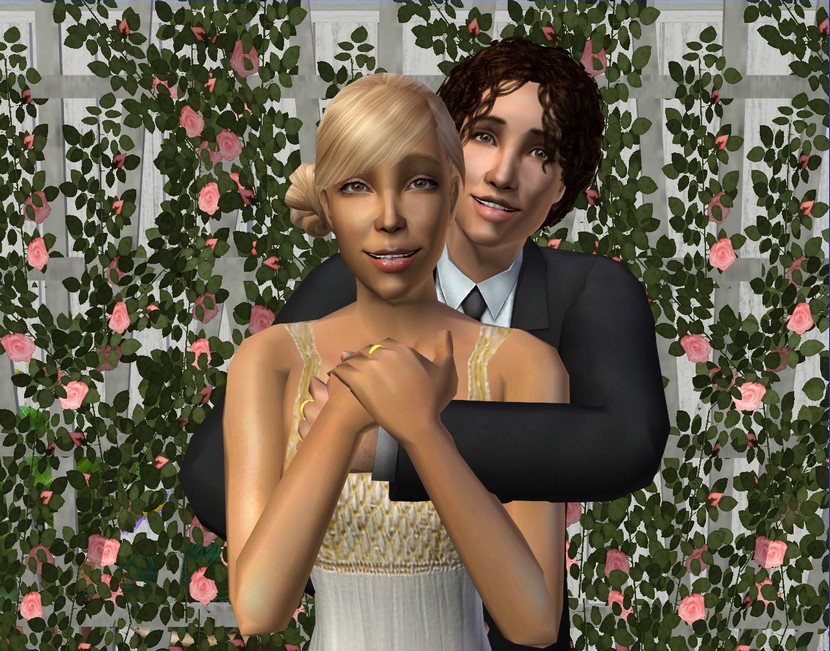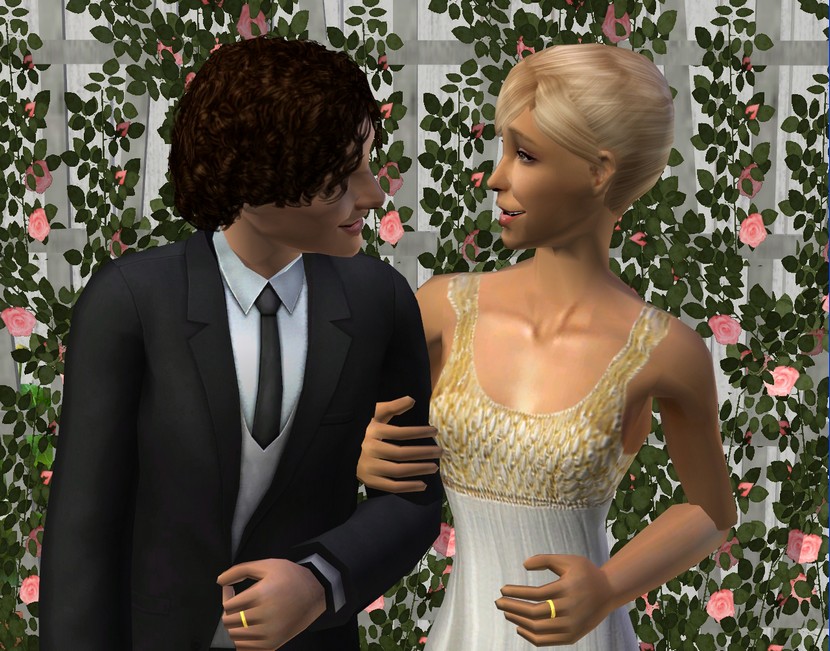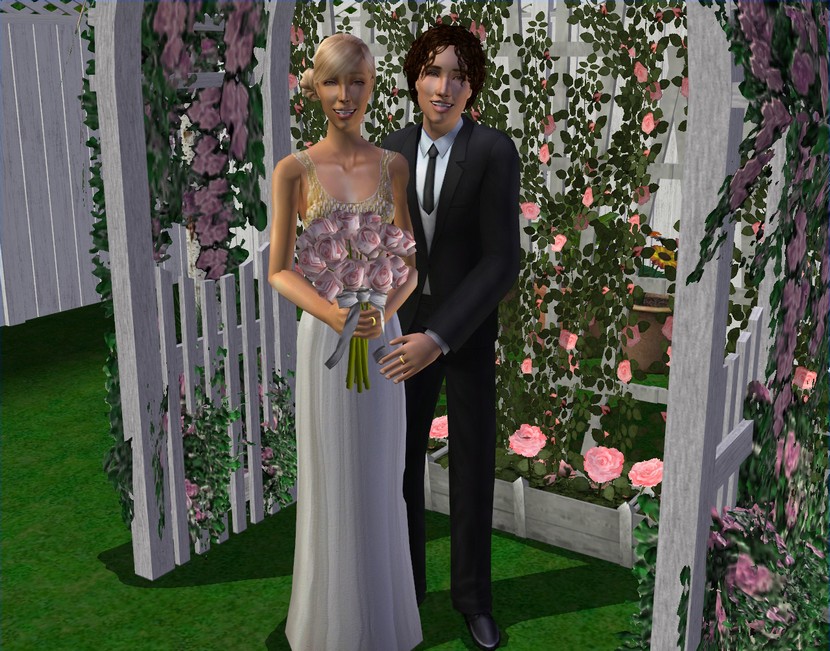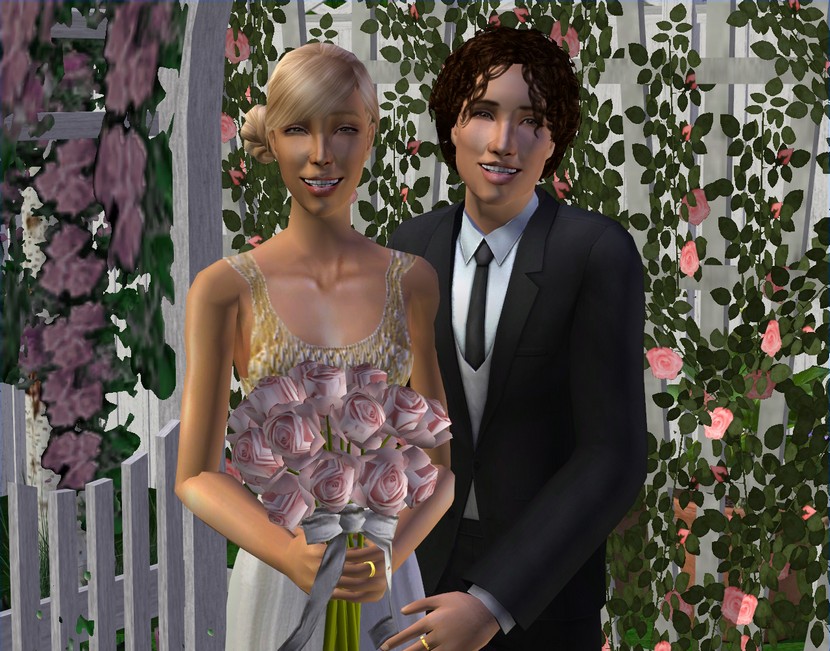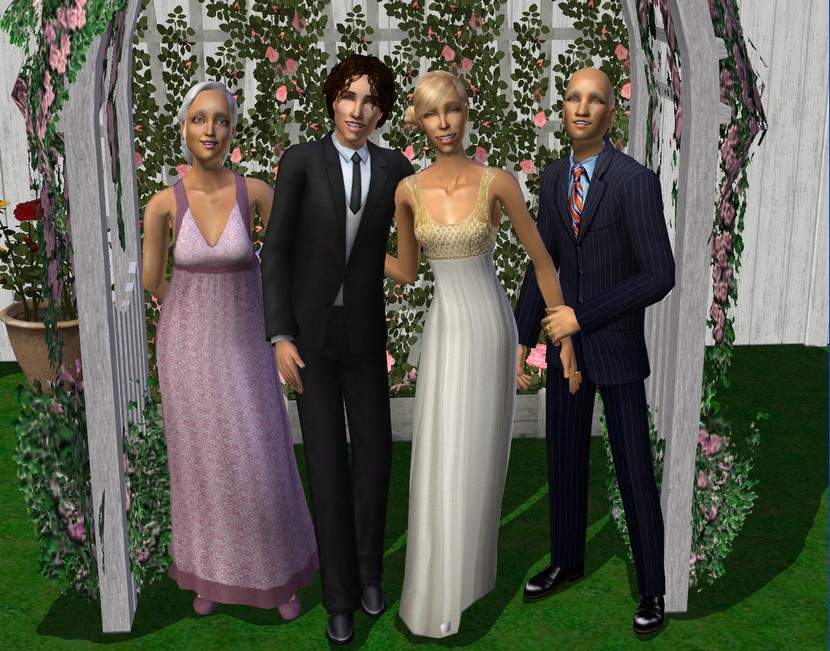 Ethan and Maia with her parents.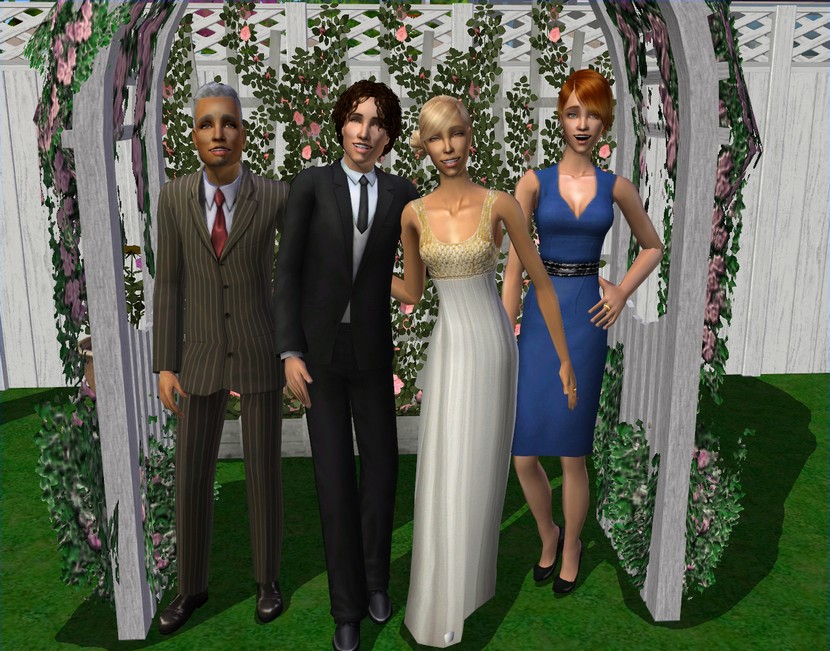 And with his parents.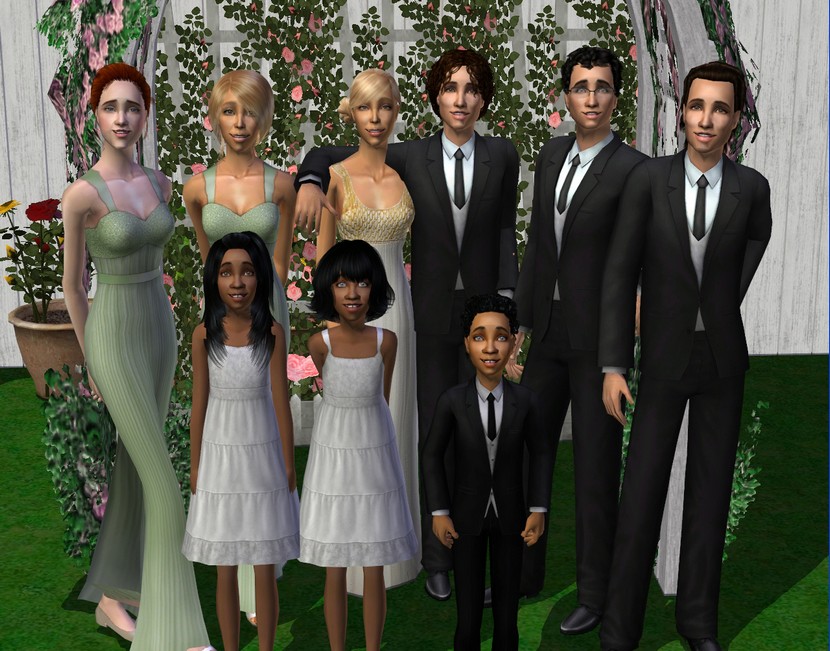 The entire bridal party! Maia's sister Lia and friend Victoria as bridesmaids, her nieces Annabel and Georgina as flowergirls, nephew Gabriel as the pageboy and Ethan's brothers Aaron and Connor as the groomsmen.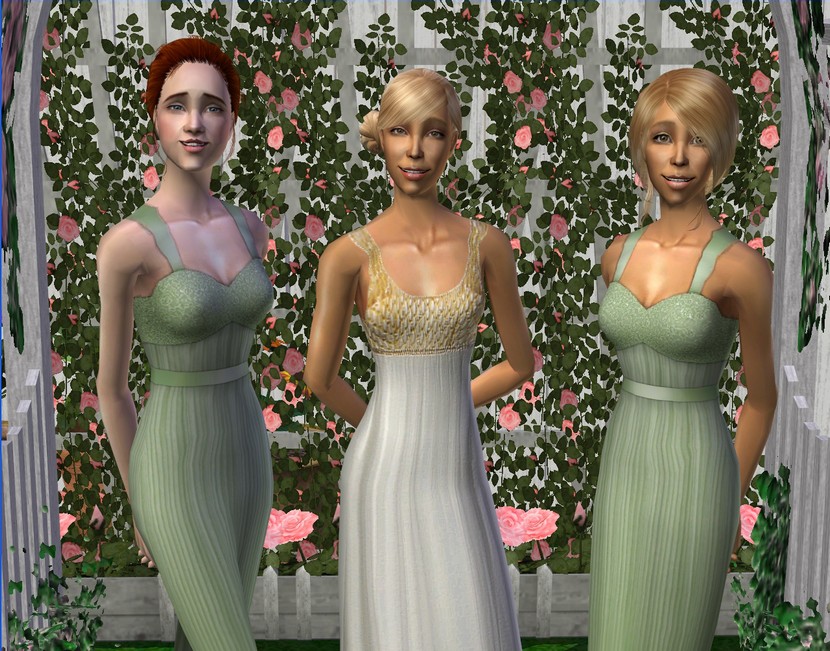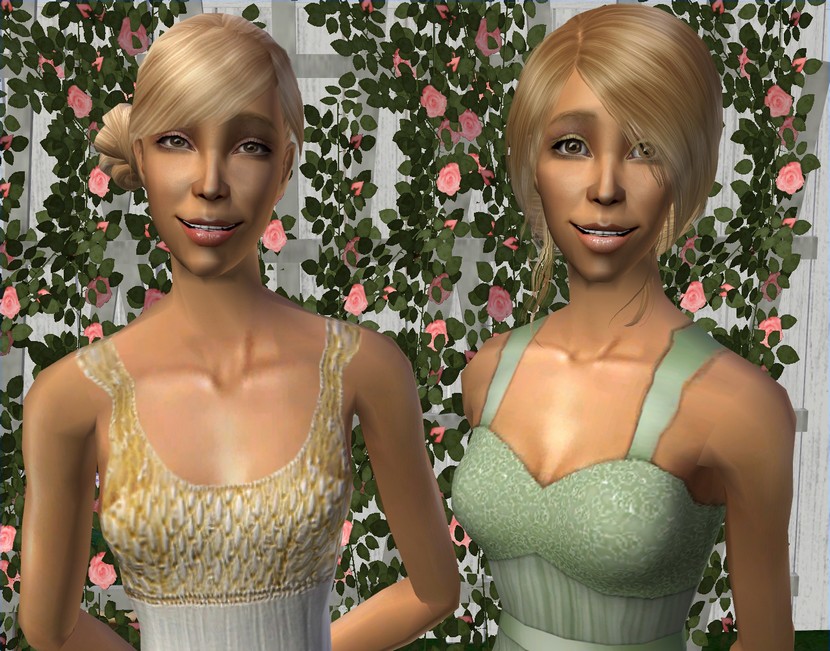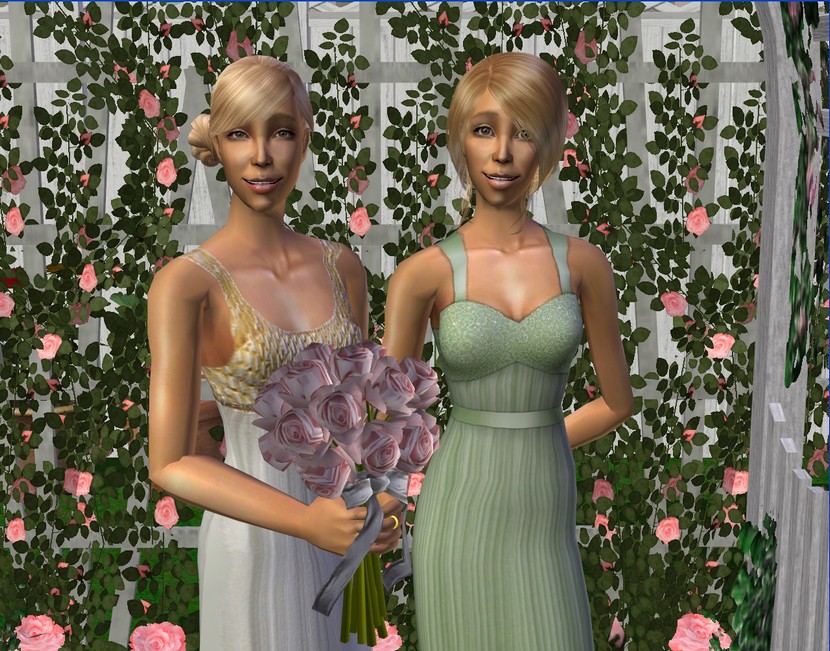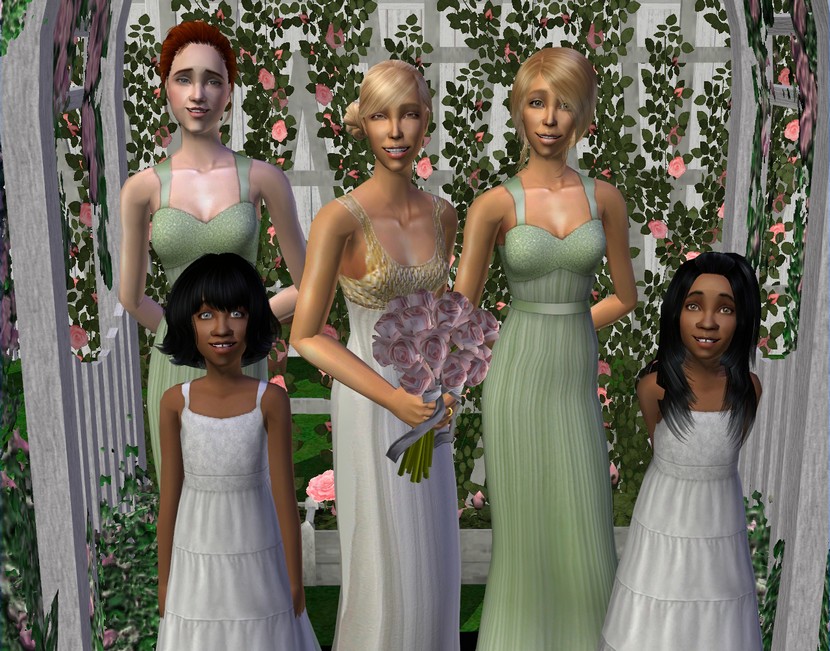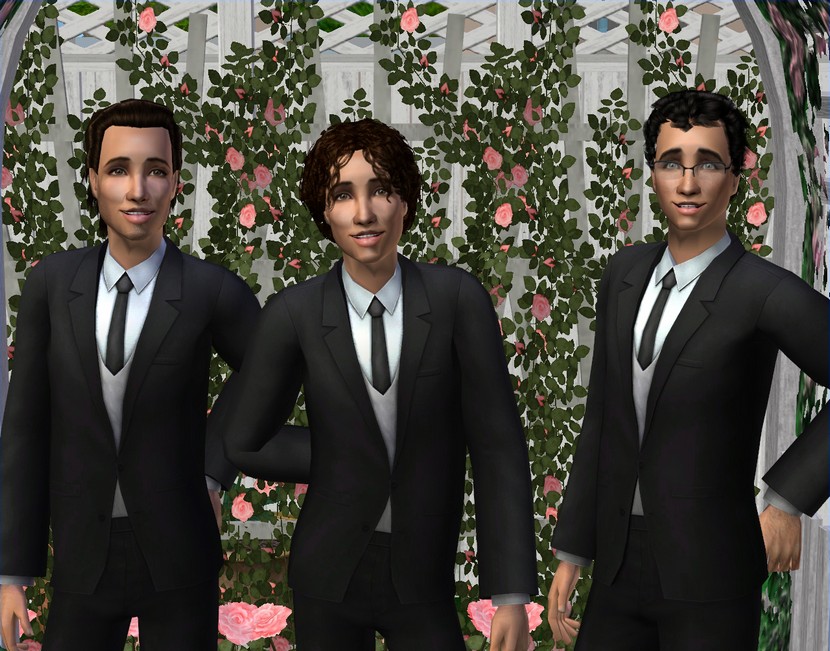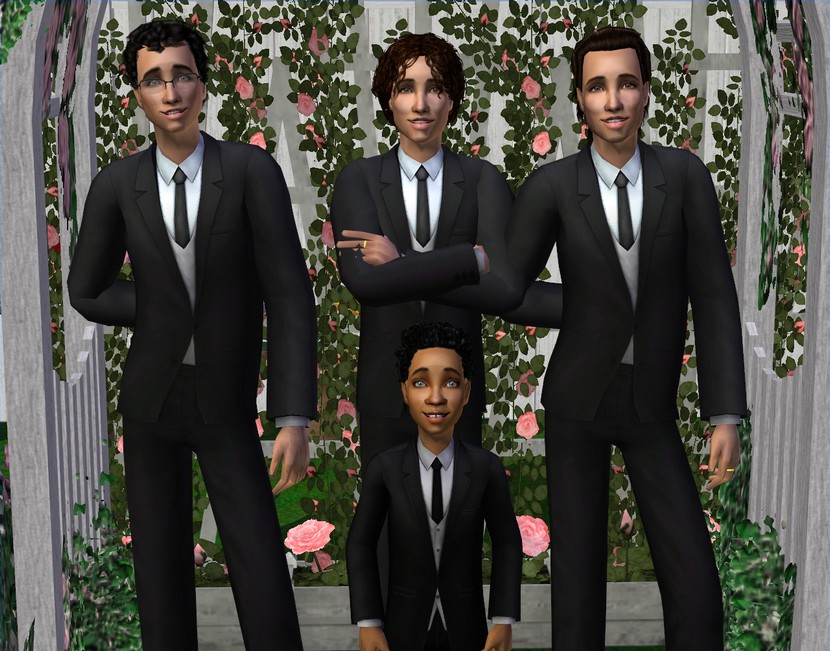 Notes:
Victoria and Maia were friends when they were really young - like 12 and 13. They buddied up again at the

high school reunion

I did for an N99 contest though, so I wrote her into the wedding too.

I hope you guys enjoyed this one because looking back at the pictures, I think it's one of my favourite weddings. I wanted to work Maia's favourite colour green into the wedding, as well as pink to honour her late sister Tessa and I think they ended up working pretty well.

Speaking of, Maia's bouquet is a recolour I did especially for this wedding. It was super-easy, so I ended up doing six more colours this morning. They are only recolours of Adele's textures though and it looks like she doesn't allow those to be shared, so I can't upload them for you guys. Would if I could but I can't. :\

Now to the excitingness: Baby Novak! I sent Maia and Ethan on a date to the hotel, where they woohooed three times. They didn't try for a baby the first time but the other two times, they did. Maia is due in October but I like to consolidate the birthday posts when I can, so we won't get her second trimester update until May (when Olivia enters the third trimester). And guess what? Ethan has a red hair gene, so let's keep our fingers crossed that I finally get that red-haired boy! We're in like the 5th generation here - it's about time!