Round 32: February 2035 (Summer)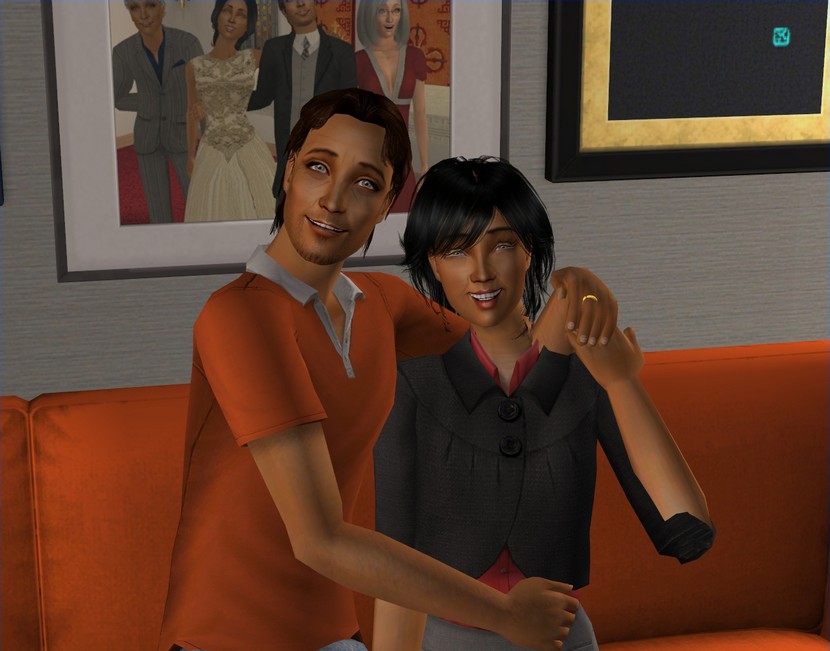 Narrated by Cara Moretti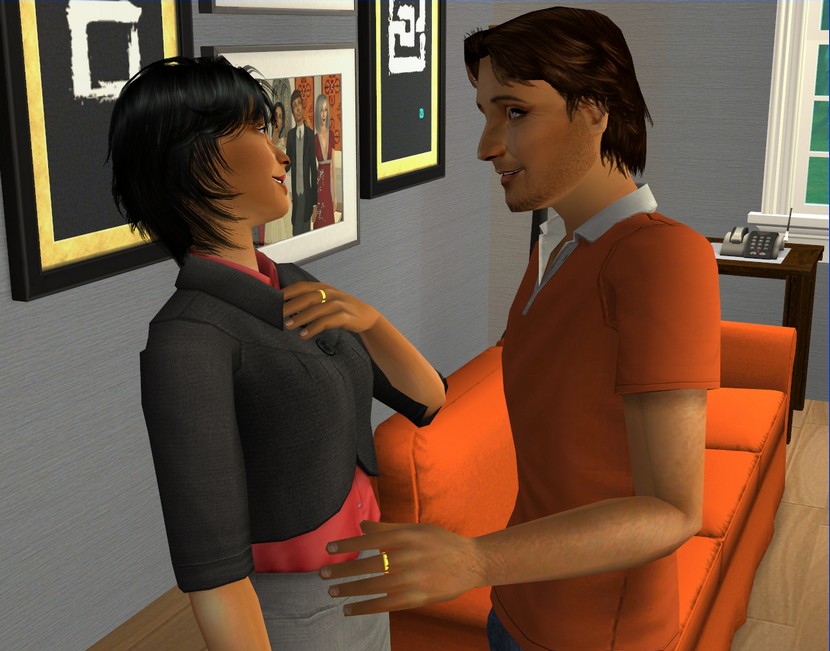 After 18 years of marriage and having kids in the house with us for that entire time, Caleb and I now have the house to ourselves.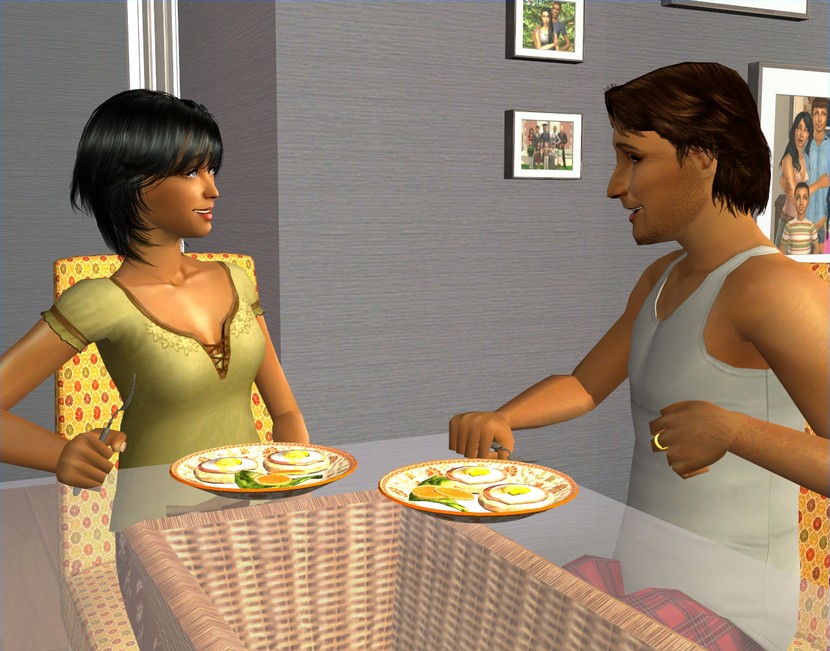 It feels strange eating breakfast on our own but it's kind of nice as well. It was hard to have a real conversation with Caleb with Anthony and Veronica at the table, but we do it every morning now.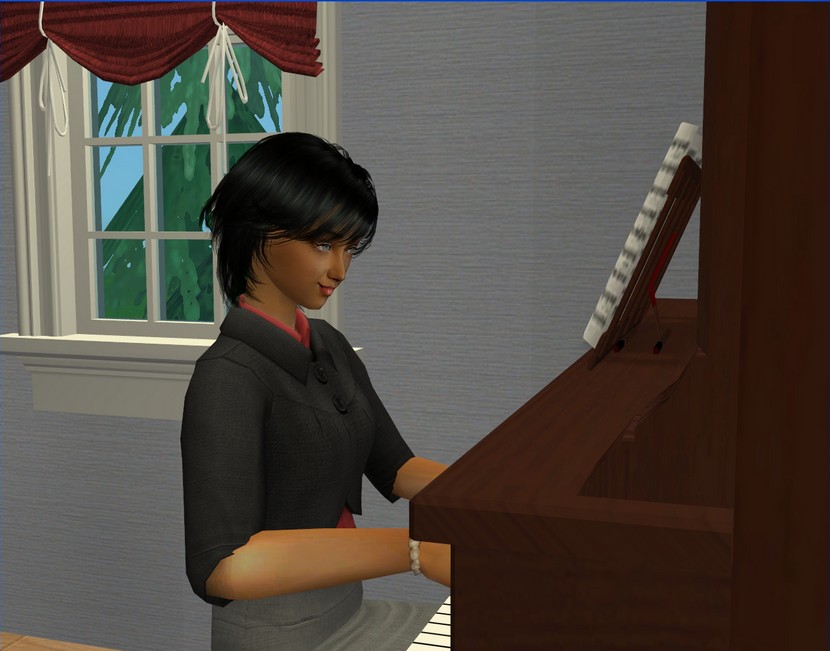 I'm also getting back into some old hobbies, with the purchase of my brand new piano. I haven't played since before I moved in with Caleb and I'm thrilled to finally be able to get back into it.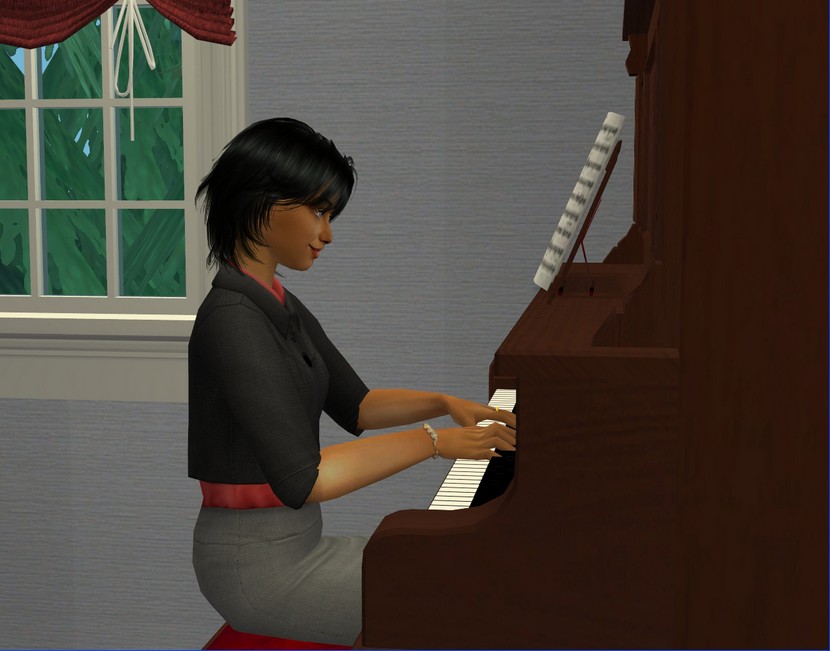 Not playing for over 20 years though, I was quite rusty! It didn't take me long to get used to playing again though.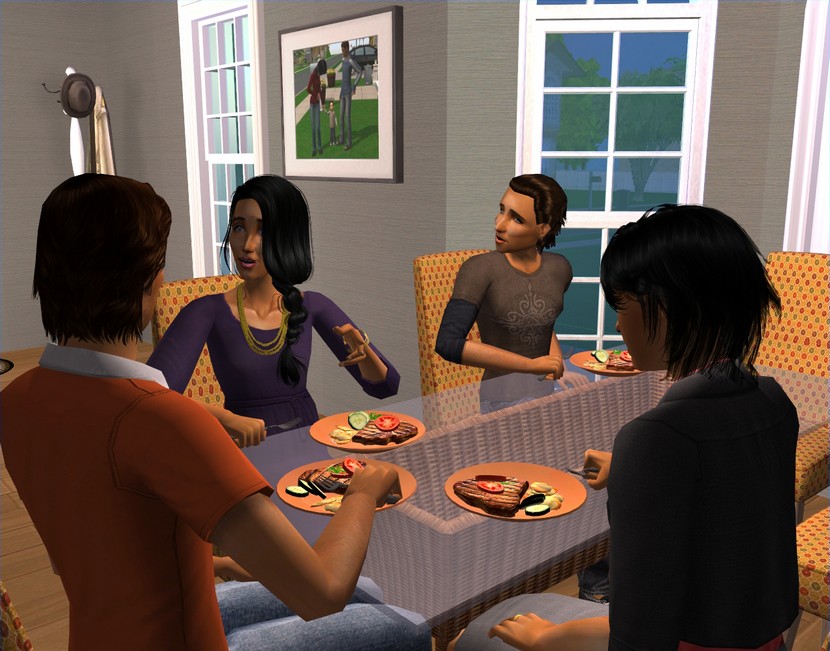 When Anthony and Veronica moved out, we asked them if they'd agree to starting a tradition of Wednesday night dinners at our place and so far, so good. They haven't started classes yet though, so I expect they'll get busier soon enough and we might not be able to do it every week.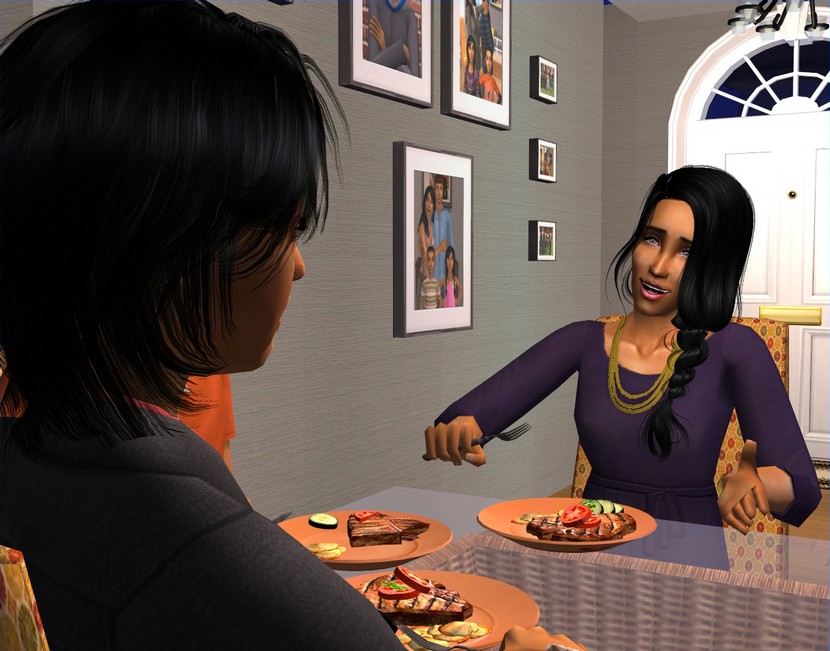 Veronica is majoring in education and minoring in art and she's so excited about her classes starting soon. She's already visited the art faculty several times and is beside herself with the facilities they have for students there.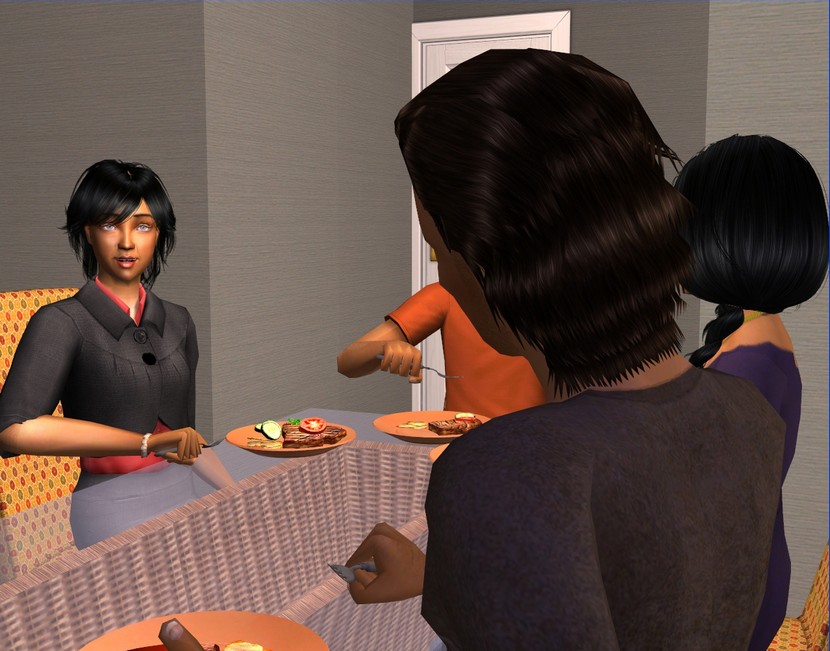 Anthony was oddly quiet on the topic of academics, so I asked him if he was looking forward to his own classes starting up.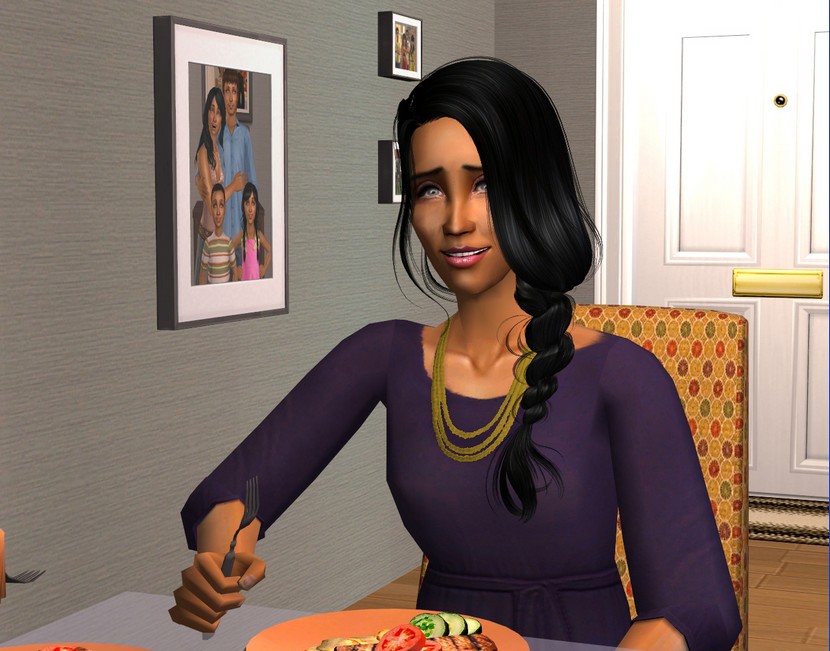 Veronica told us that Anthony hasn't checked out anything on campus but the bar and has spent most of his time examining the female population at Suffolk.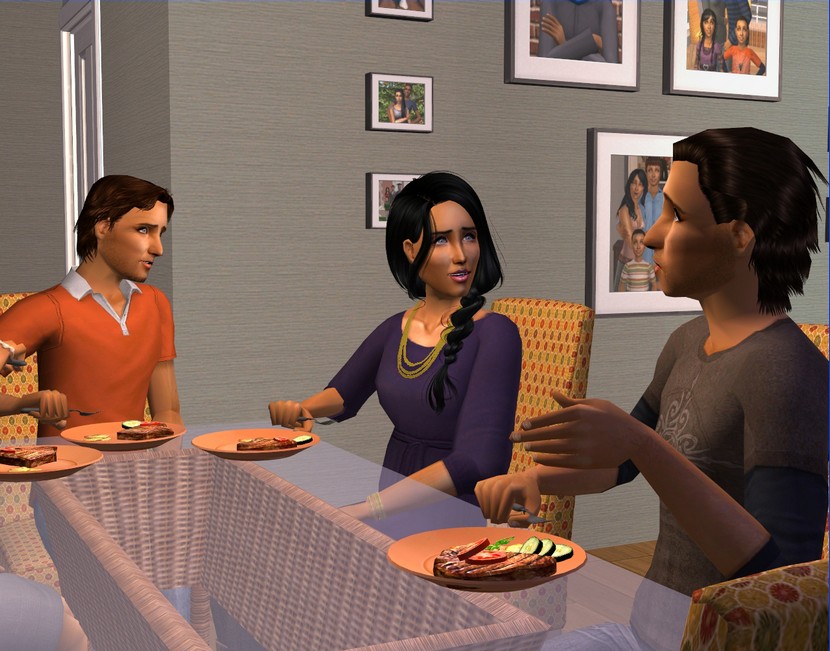 I think he'd rather just laze around for the next four years. He's so smart but he often doesn't work to his potential.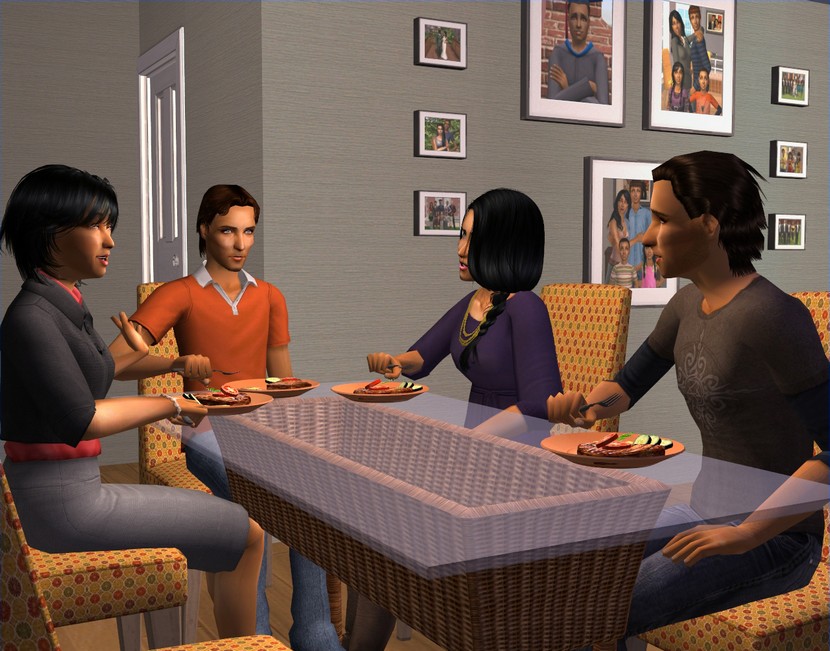 Anthony has been given a fantastic opportunity with this full scholarship and I don't want him to waste it.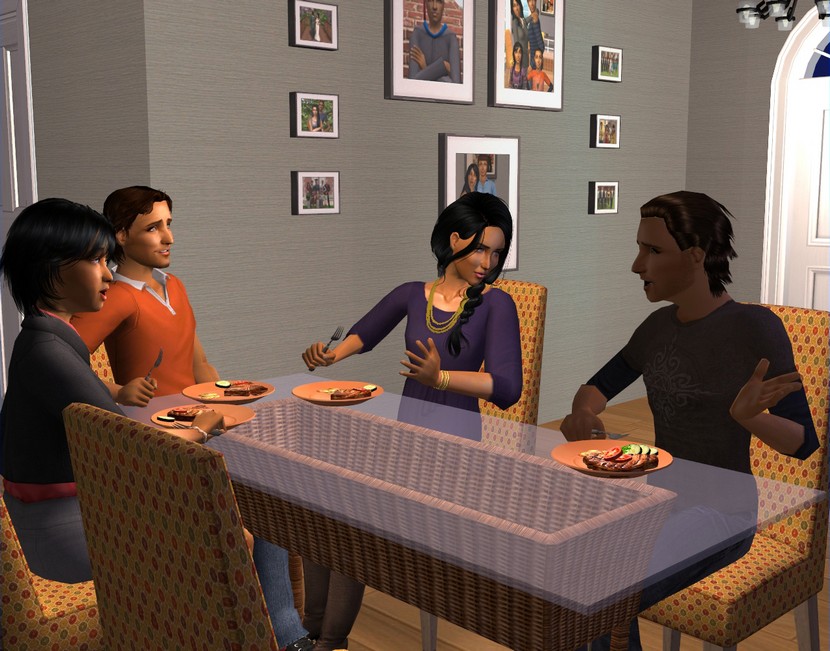 He says he's going to get serious once classes start. I certainly hope so!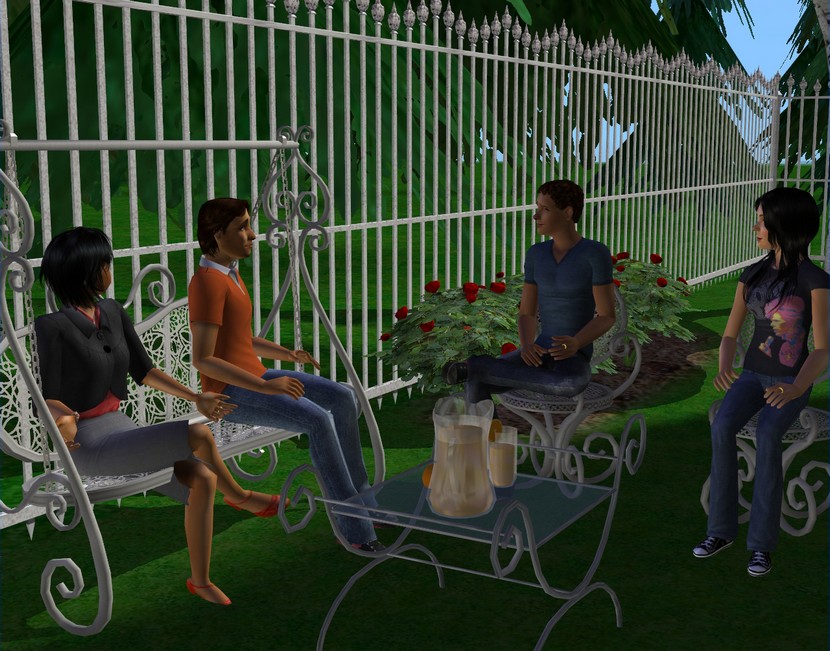 Since Nick and Sarah had kids, we've been using our backyard more, so we actually decided to make it look presentable. It's really nice to sit out there when they visit on the weekends now.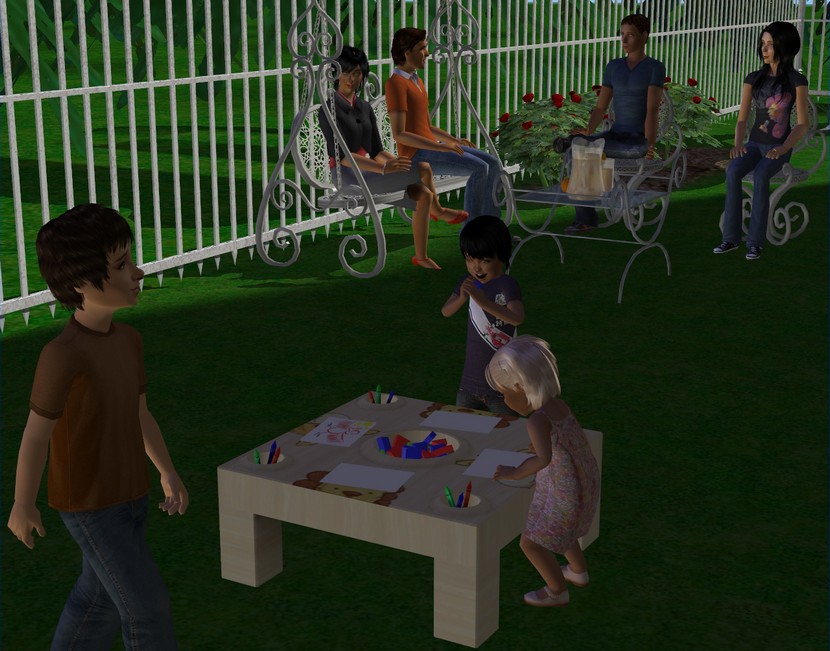 And it's convenient to be able to be in comfort and keep an eye on the kids at the same time.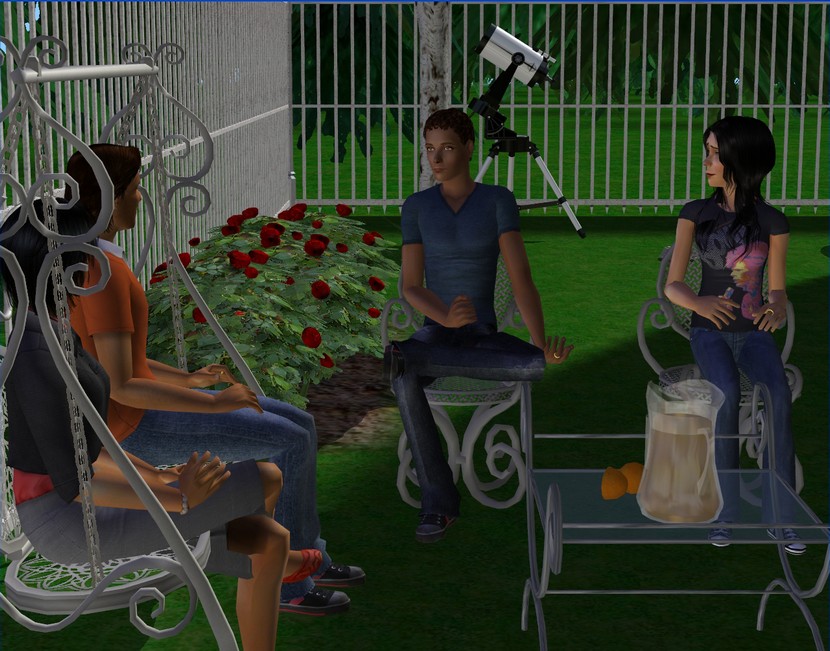 Lately, Nick and Sarah have been talking about wanting a fourth child. It won't be for a couple more years, if it happens at all. Nick and Sarah aren't in any financial position to be having more kids at the moment.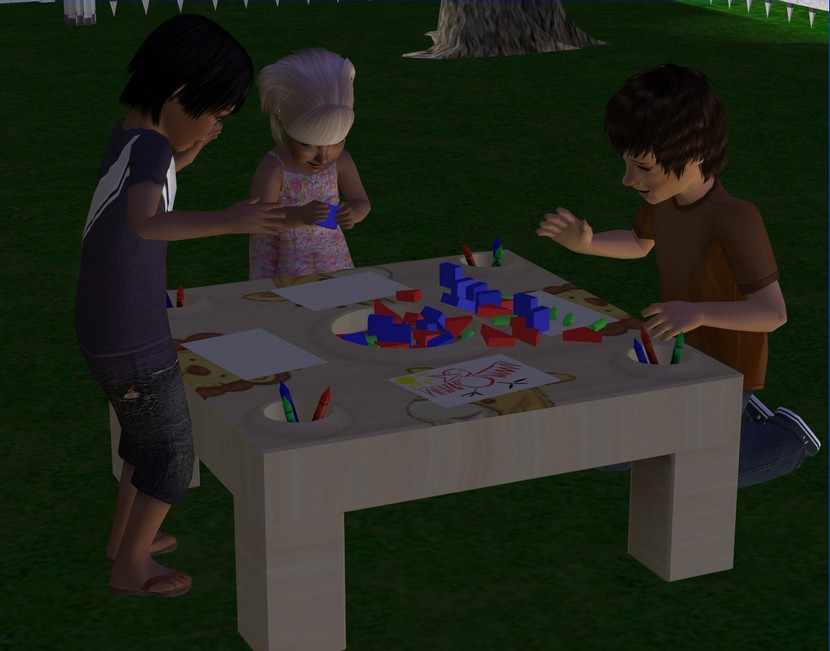 Still, four! Two was enough for me - our family felt complete with Nick and the twins. But then Thomas, Ryan and Catherine are all such sweet little things and it's hard to blame them for wanting another.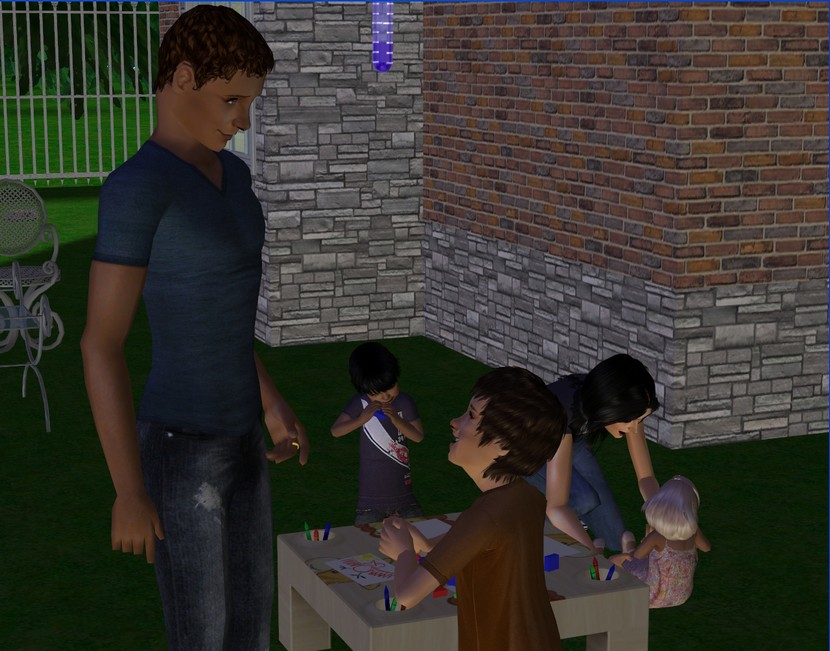 In any case, they'd be happy if they never had any more but having a fourth would be the icing on the cake for them.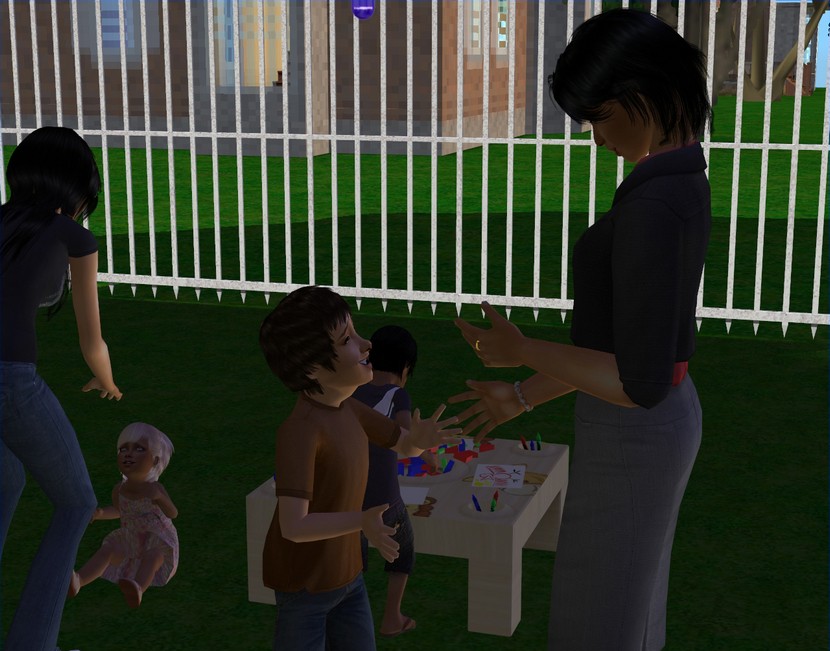 Caleb and I really enjoy having the kids over. Thomas and Ryan have started calling me Grandma Cara and I found myself not even minding. At one point, I really thought I would!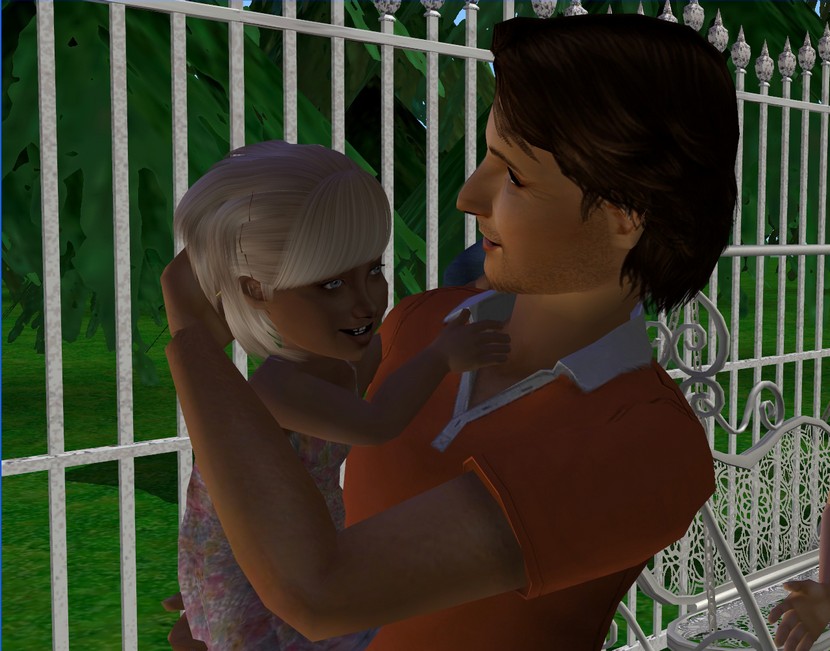 Caleb was so happy Nick and Sarah had a girl this time. He's loving having a little granddaughter to dote on in Catherine.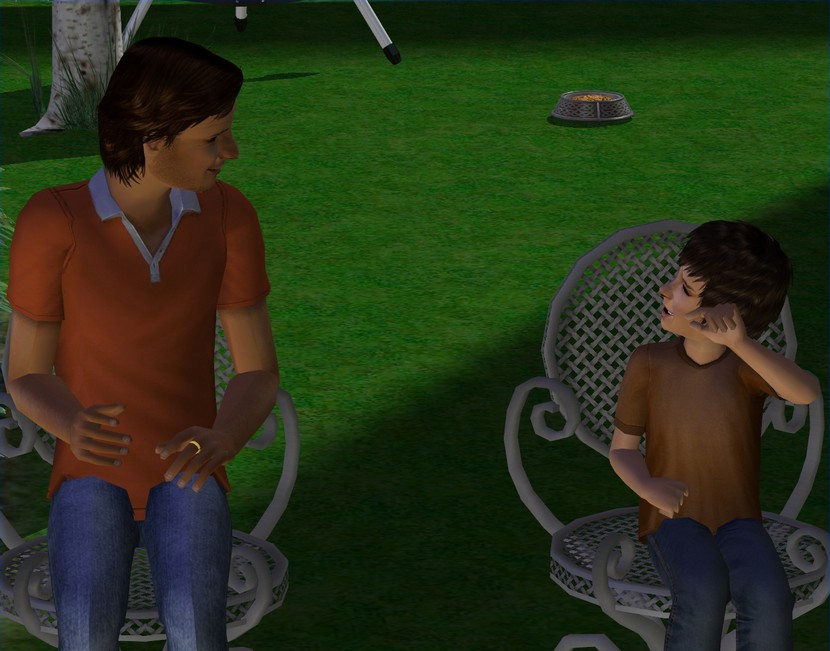 He adores all of them, of course. Several years ago, Caleb was trying to convince me to have another child. He really loves kids at that age and I think he was just missing it.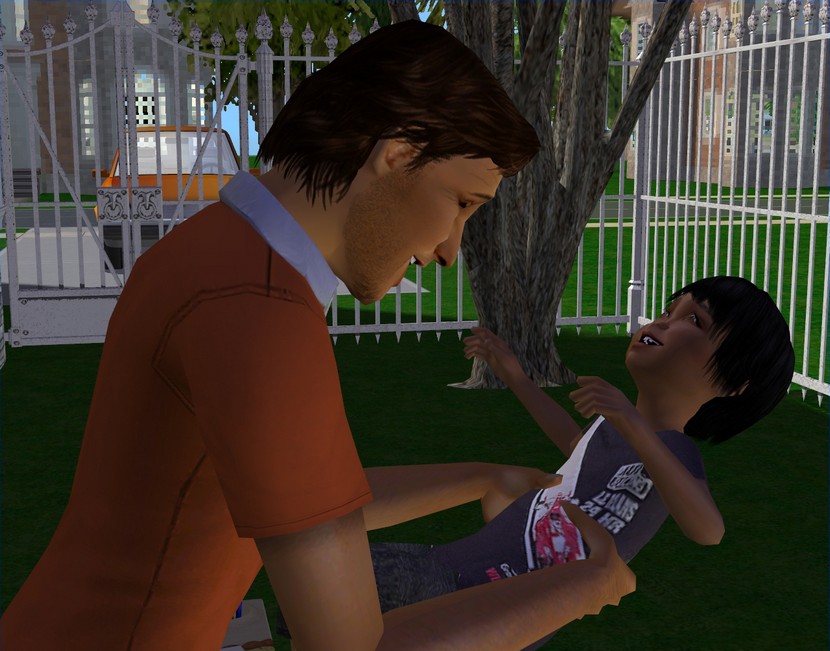 He's content to just be a grandpa now, rather than starting all over again with our own toddlers.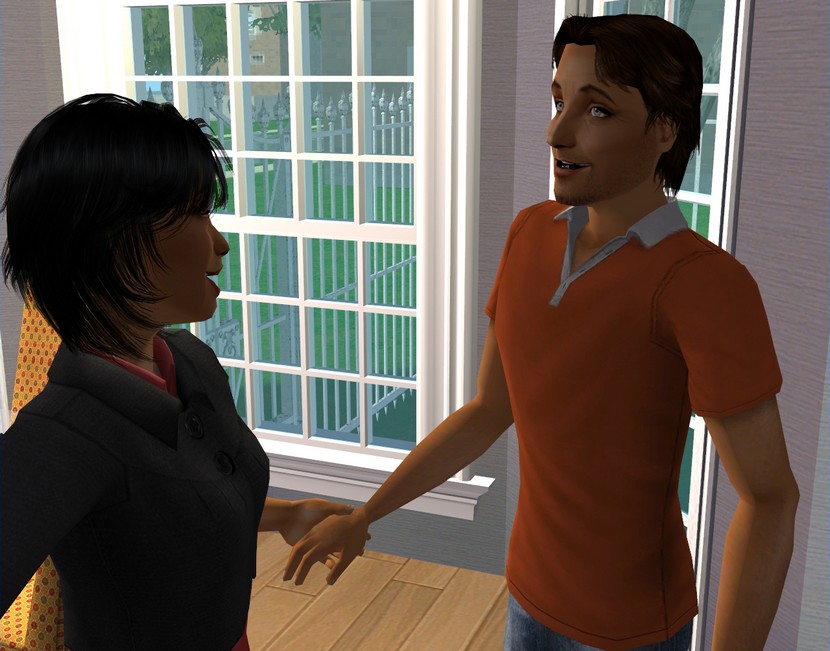 So much so that he was almost reluctant to go ahead with our planned weekend away, because it would mean missing a visit from Nick and his family.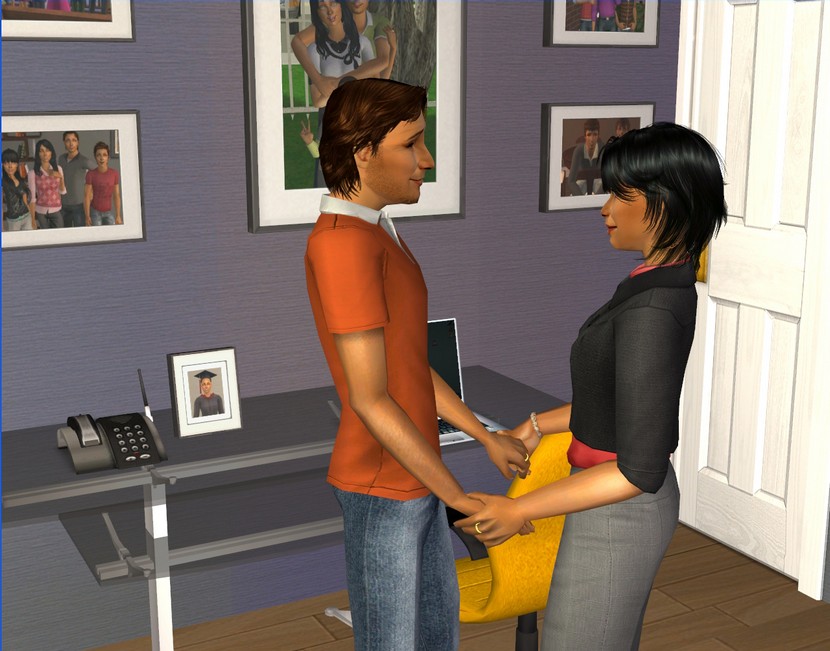 Caleb was keen for that holiday about as much as I was though, so of course, we still headed off. We've never gone away anywhere just the two of us.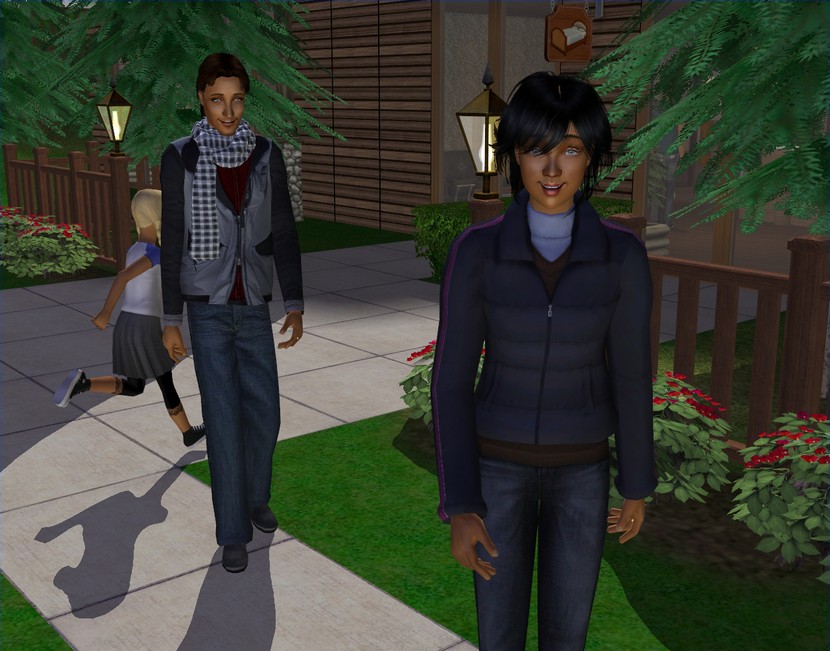 A few years ago, we would have had no choice but to go camping but this time, we were able to spoil ourselves and stay at a hotel.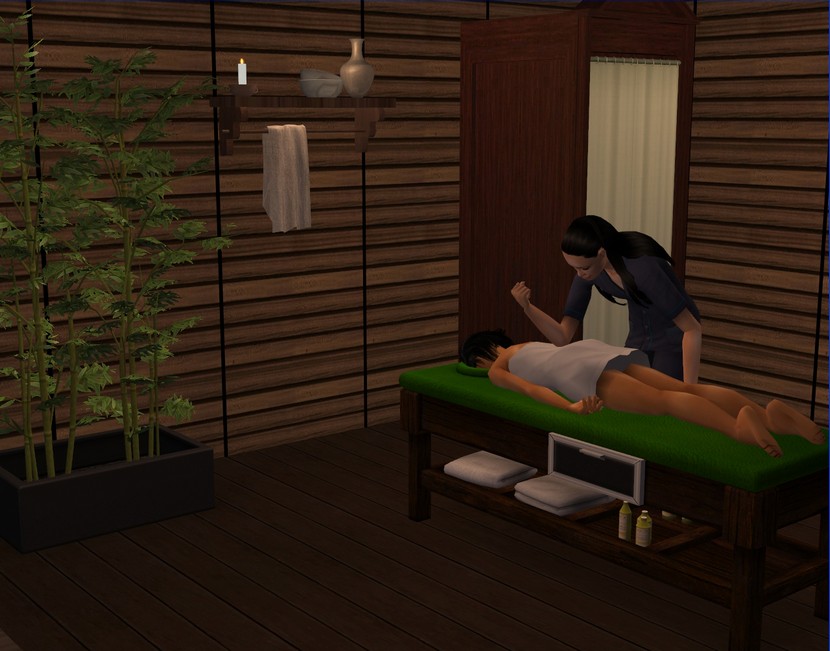 It was an amazing hotel as well! They had a masseuse right on site, so we were able to start our trip in the most relaxing way possible. Then we were both ready to go out and see the sights.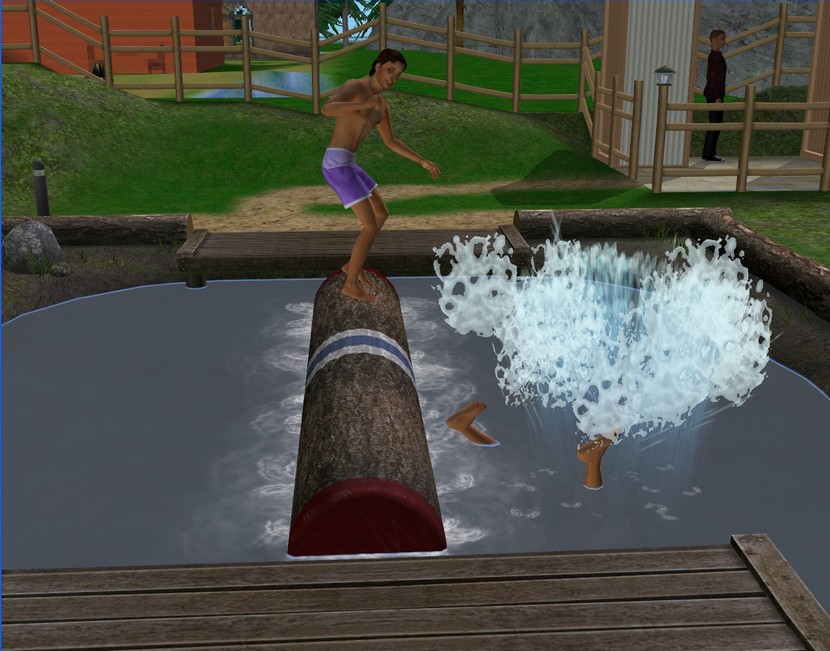 We tried our hand at log rolling but that didn't last long.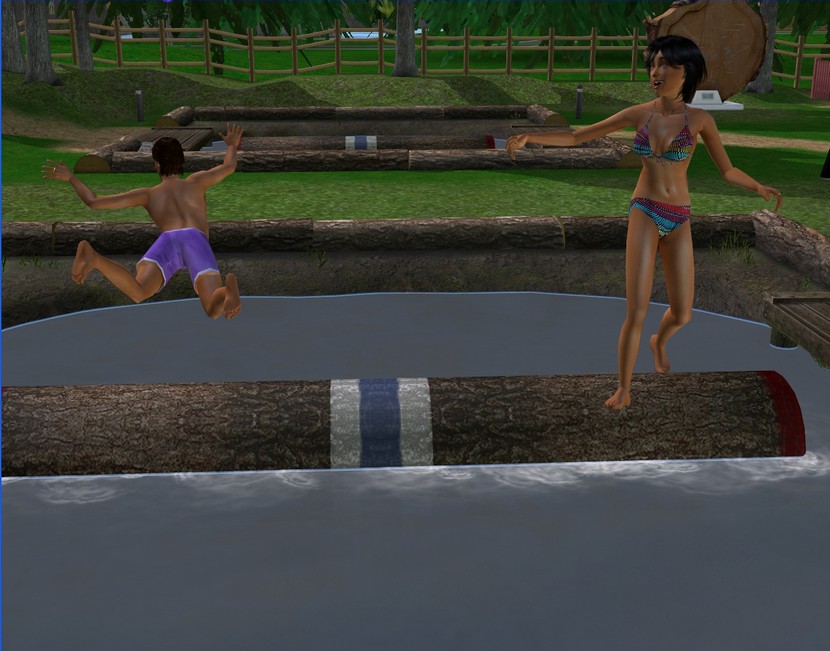 Falling into cold, murky water in the middle of winter isn't as fun as it might have been when we were younger. We'll leave that kind of thing to the kids in the future.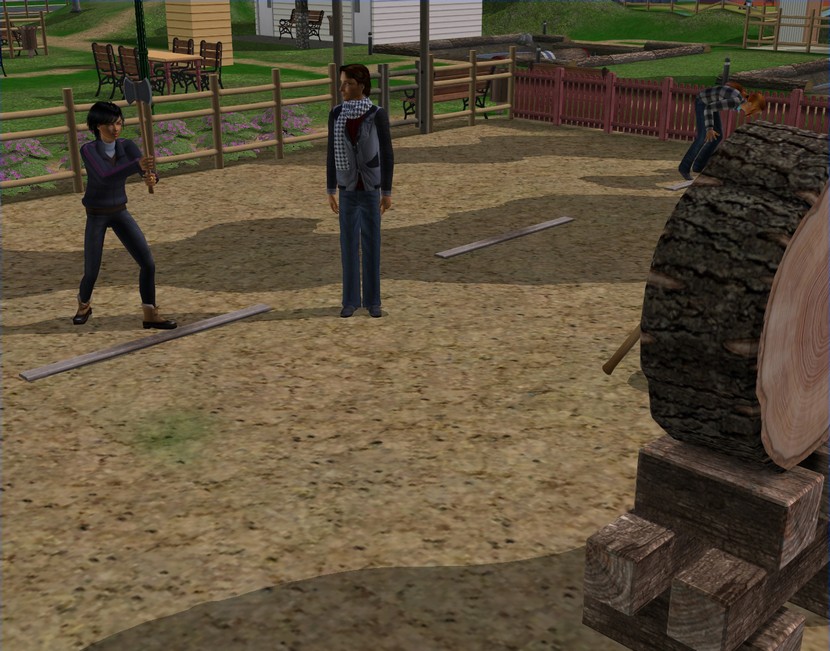 Axe throwing was a lot of fun, though I think we would have thought doing anything where we got to stay warm and dry was fun at that point.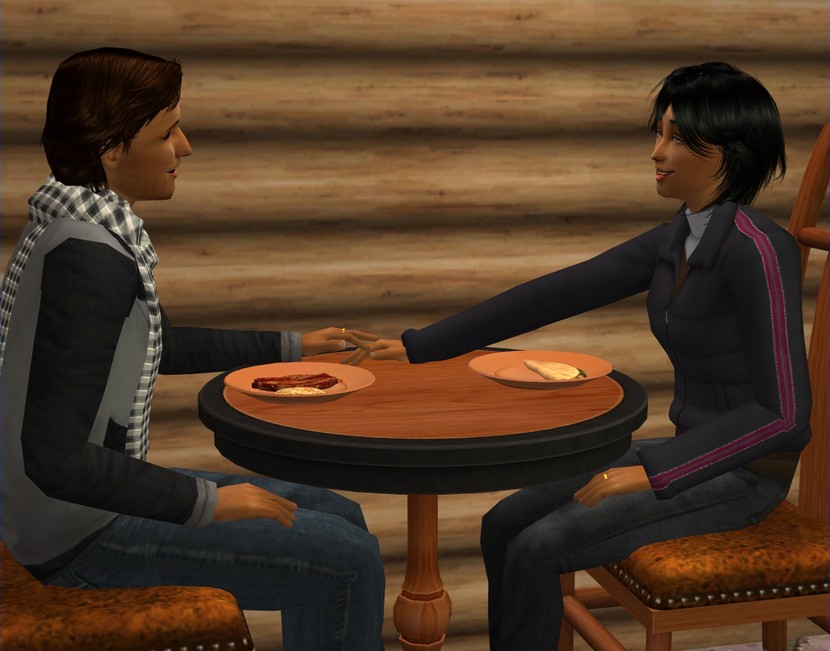 We really worked up an appetite though, so we headed for the only restaurant around to have an early dinner.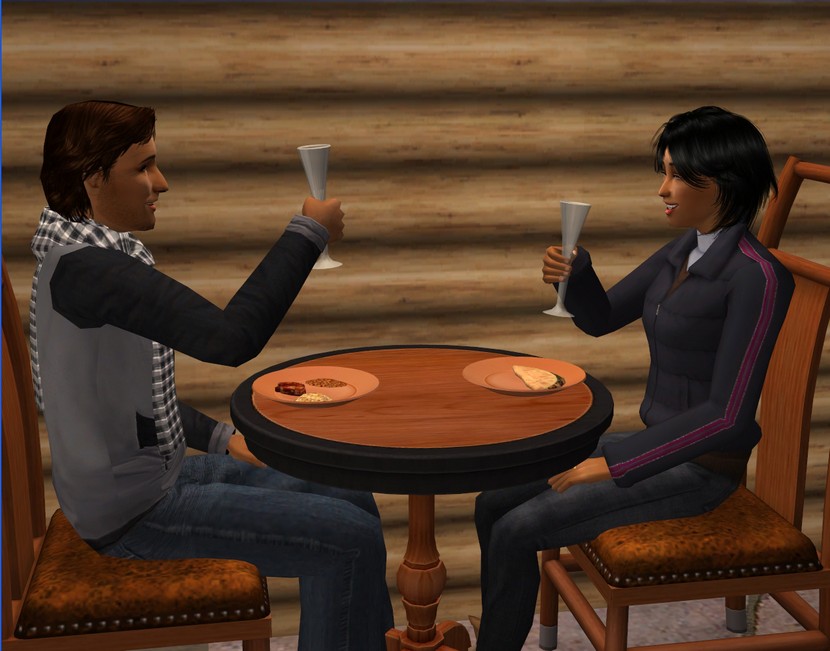 It seemed like a nice enough place and we were starved and definitely ready for a good meal.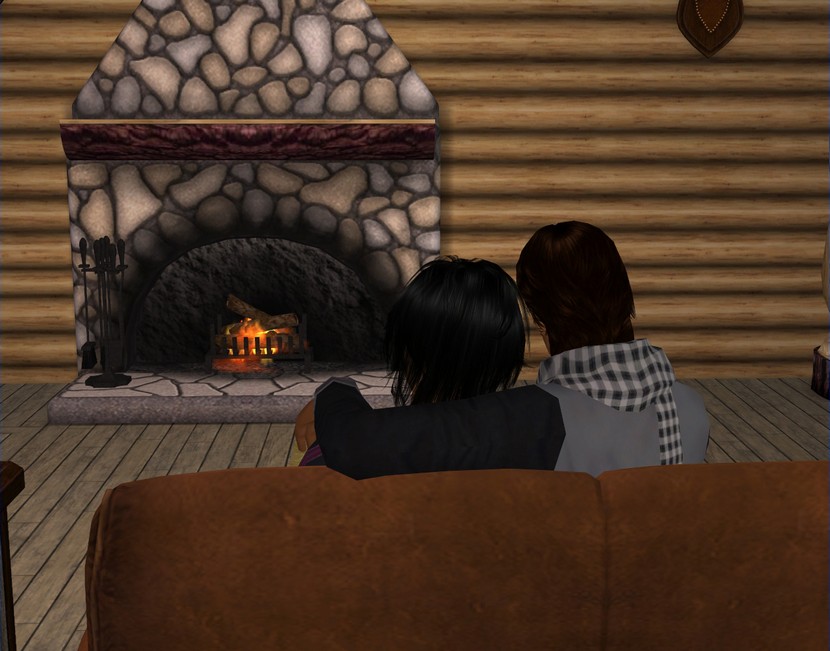 After dinner, we sat by the fire in the lobby of the restaurant for a little while and just cuddled.
It was all very romantic and we were looking forward to enjoying the rest of our weekend.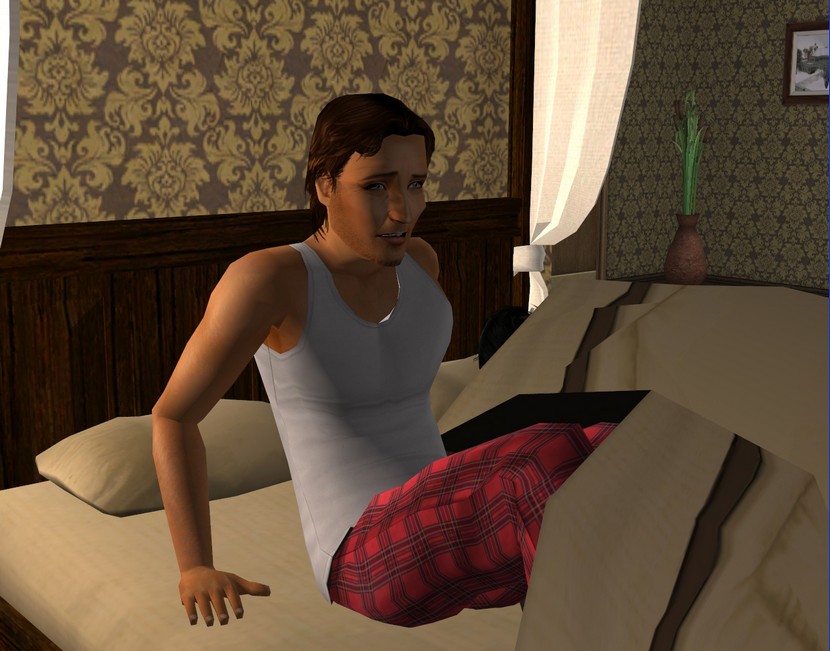 In the middle of the night though, I felt Caleb tossing and turning beside me before he finally got up and out of bed.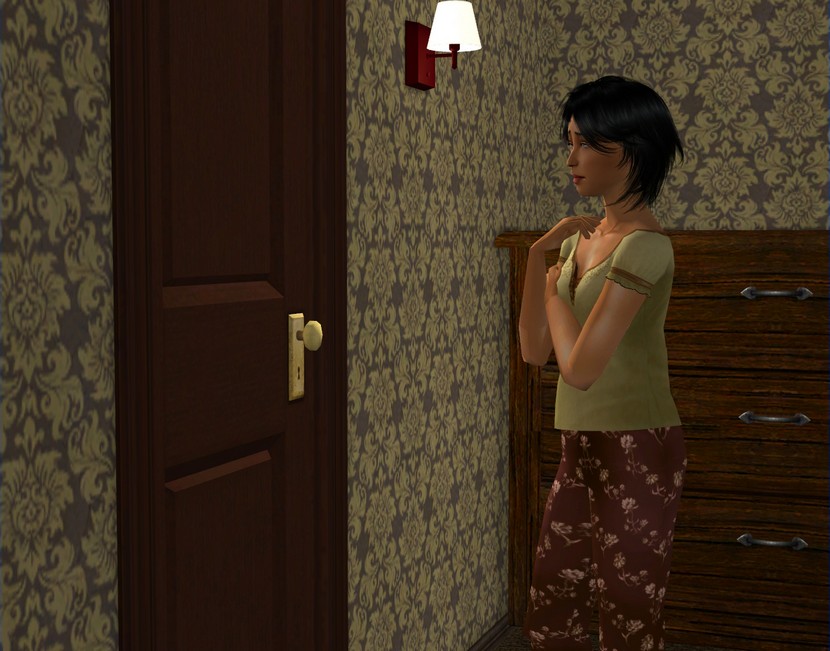 Before I could ask him anything, he ran for the bathroom, where he started making some pretty horrible sounds.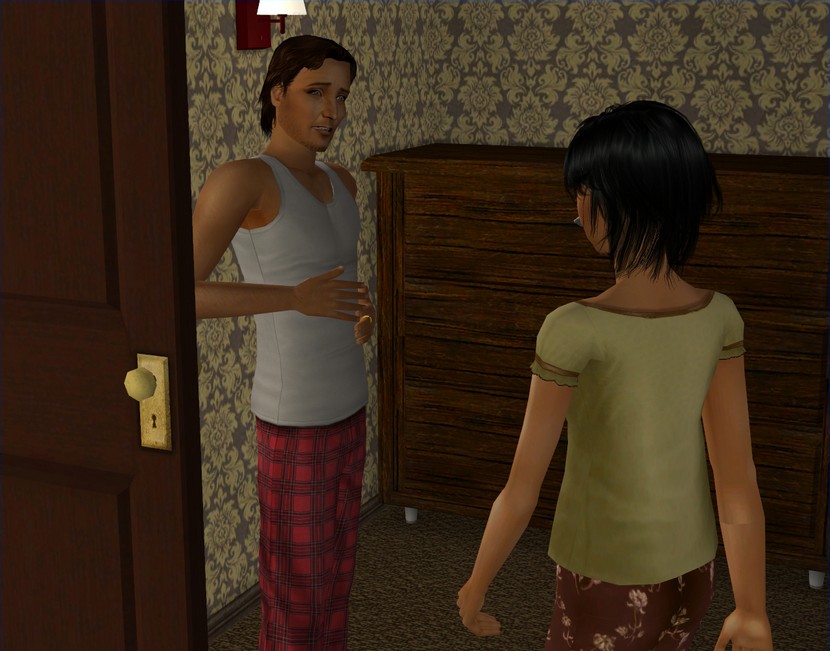 Caleb didn't look well when he came out. He was complaining of stomach cramps on top of the obvious nausea.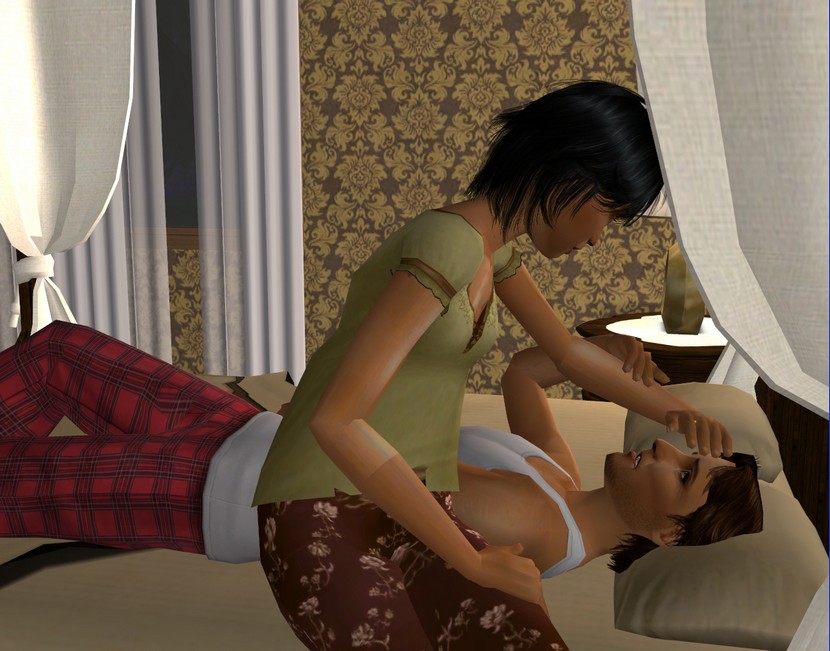 I managed to get him back to bed, felt his forehead and found he was running a fever. It had to be food poisoning - those ribs he had back at the restaurant, I guess.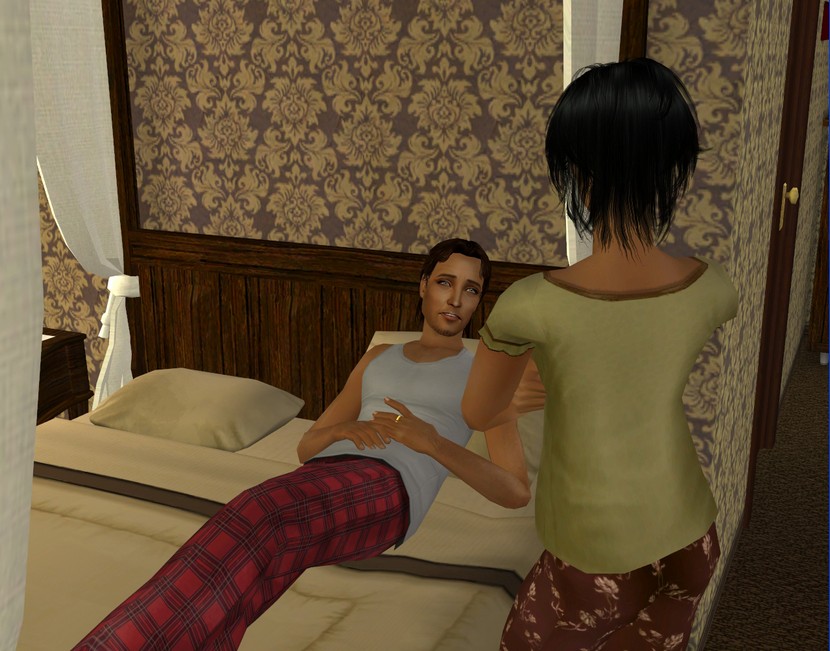 Caleb did get a little more sleep but the next morning, he still wasn't up to doing anything more than lie around in bed. He kept saying how sorry he was that he ruined our vacation.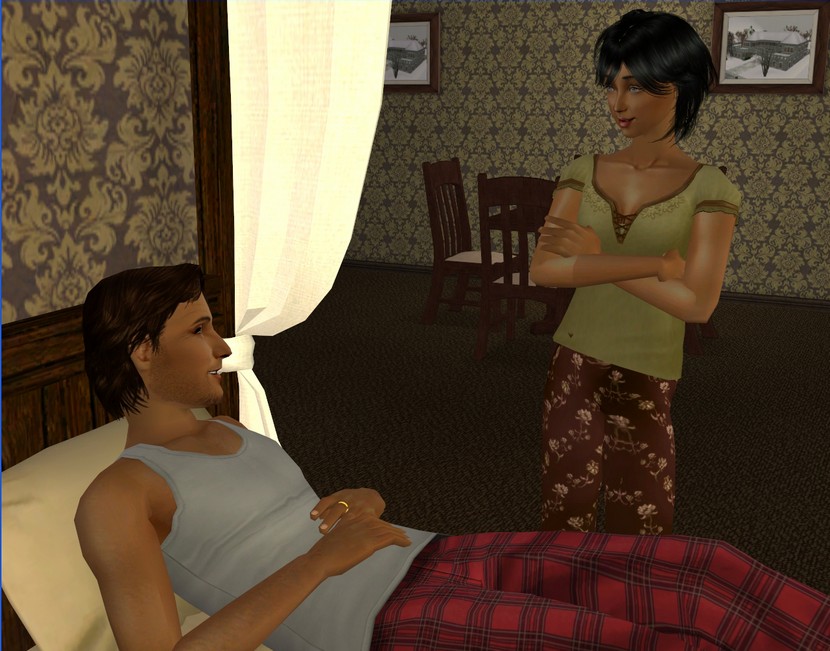 I really didn't mind. I was just thankful that it didn't appear to be a very severe case. Most that I come across aren't but you just never know.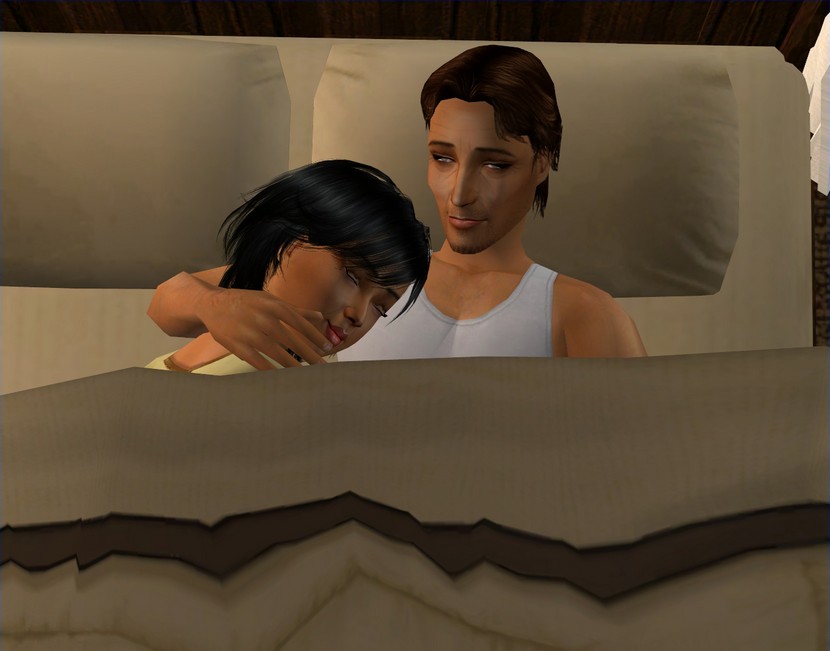 Seeing we weren't going anywhere anyway, I crawled back into bed with Caleb for a few hours. It wouldn't have been an awful way to spend a day, if Caleb hadn't been unwell.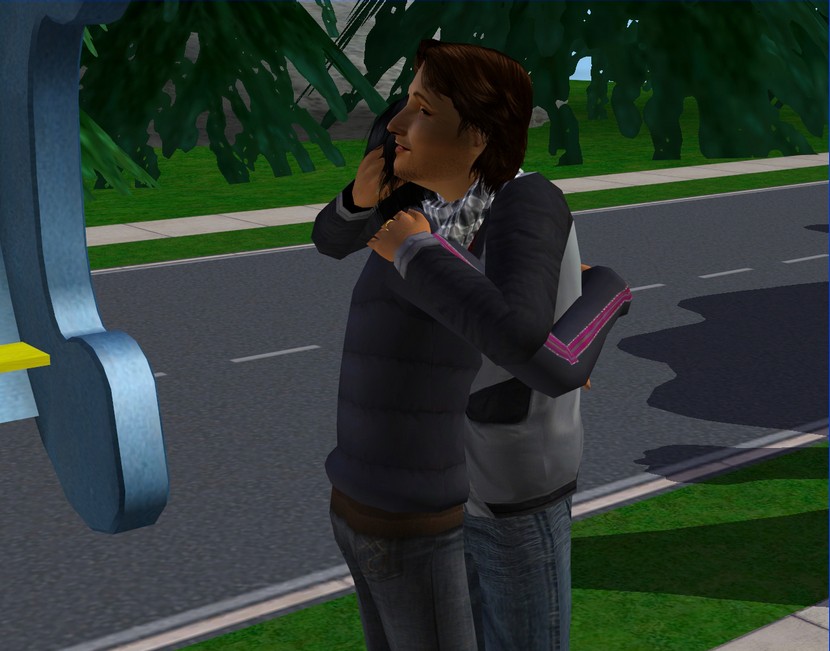 Waiting for our shuttle the next afternoon, Caleb was still feeling a little queasy but much improved on the day before.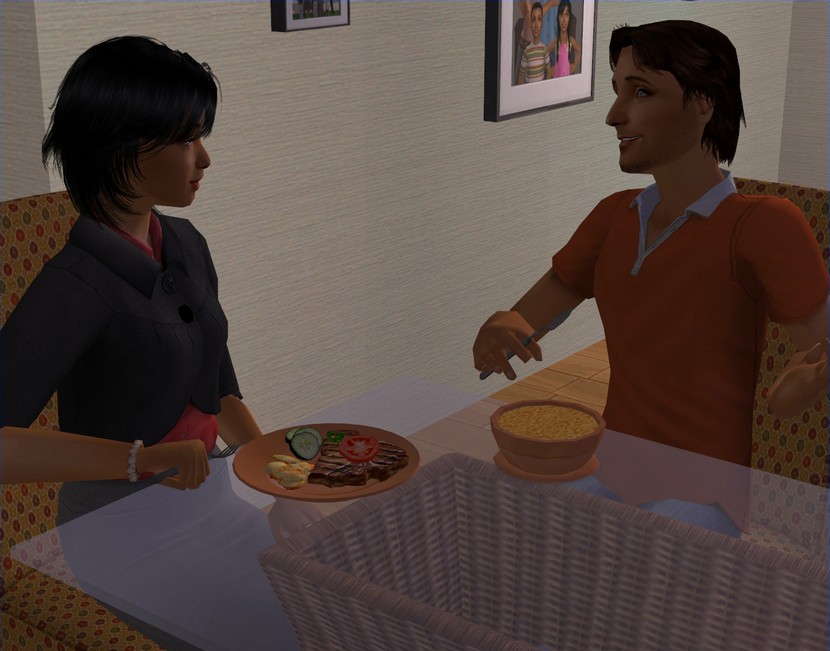 We've been back for a couple of days now and Caleb is feeling normal again, though he's still playing it safe and eating bland foods like mac and cheese, just in case.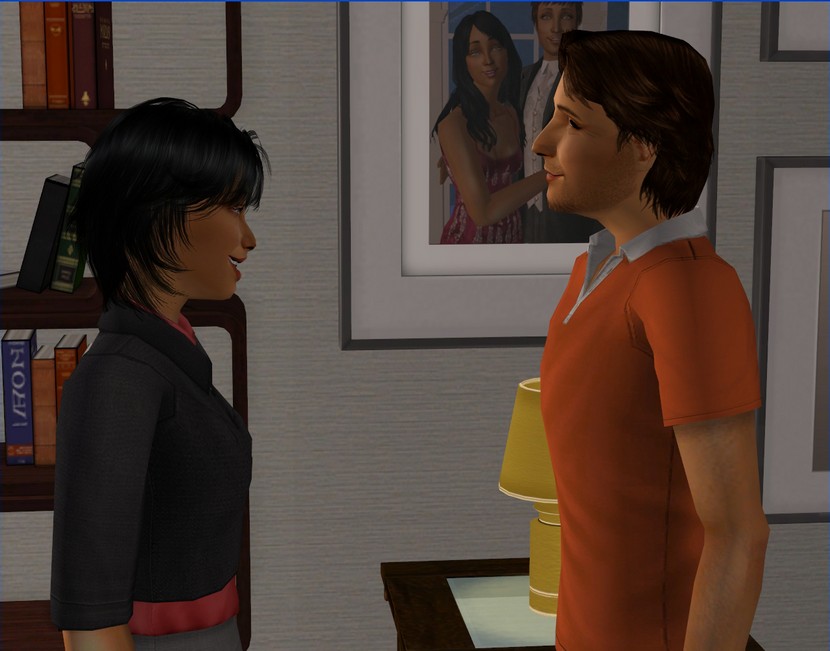 We're going to try to go away again later on this year and cross our fingers no one gets sick or runs into any other disasters next time.
Notes:
Title is from Stop My Head by Evan Dando.

Both Caleb and Cara had the want to go on vacation, so I decided to ruin it with food poisoning. ;)

Caleb rolled the Food Poisoning ROS this round. You guys all had me terrified about giving him food poisoning when I posted my ROS but I was very relieved when Caleb's case appeared to be quite mild! I gave it to him as soon as they got back from the restaurant and sent him to bed a couple of hours later. An hour after waking up, he was fine, all without ever vomiting or running to the toilet.

Cara was also promoted to Medical Researcher this round, which was not surprising, seeing she's Knowledge and is

usually

keen to skill. Caleb's promotion to Restaurateur was a shock though! Once I gave Cara her piano, he headed straight for it and earned the creativity point he needed (plus one more) and was finally promoted. He's now on par with his little sister Amelia.

And yes, Sarah and Nick want a fourth. Seeing Catherine was the wrong sex (I'm over it but I really did want that four boy family, lol!), they probably won't get a fourth unless they have another oopsie on BC. They are seriously poor at the moment - they have less than $500 in their household funds, with nothing they can sell - and another baby would necessitate a move. Sarah is a Hoarder, according to Apple Valley's Money Management Styles, and I can't see her willing to take on more debt unless she has to. For the curious, Nick is a Binger, so he's more willing to spend but is generally quite responsible with money.