I was determined to finally finish this lot last night, so I could focus on my TV/film studio and I did! It was five minutes to midnight, so just in time, I guess!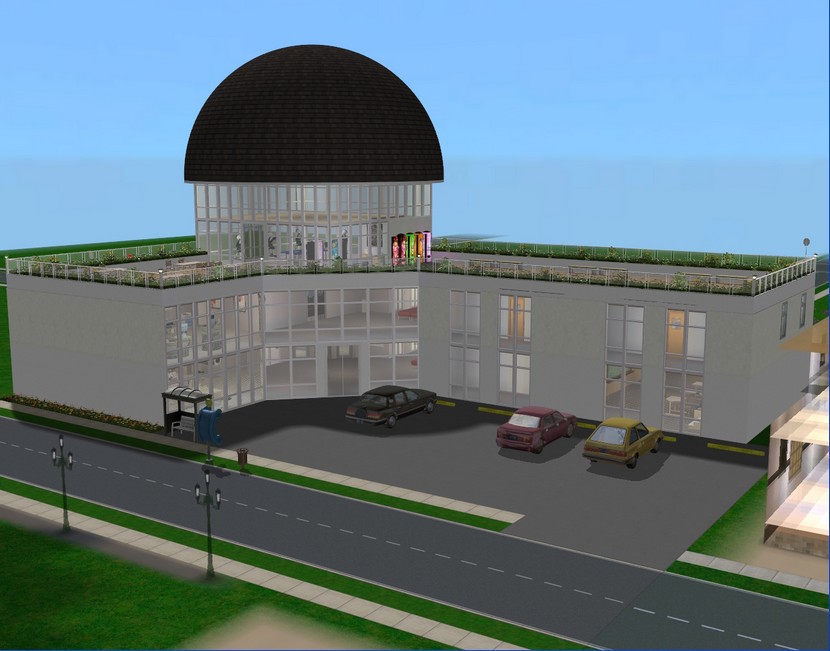 So here it is! Sitko Faculty of Science is named after Collette Sitko, the first Sim in Sullivan to reach the top of the science career.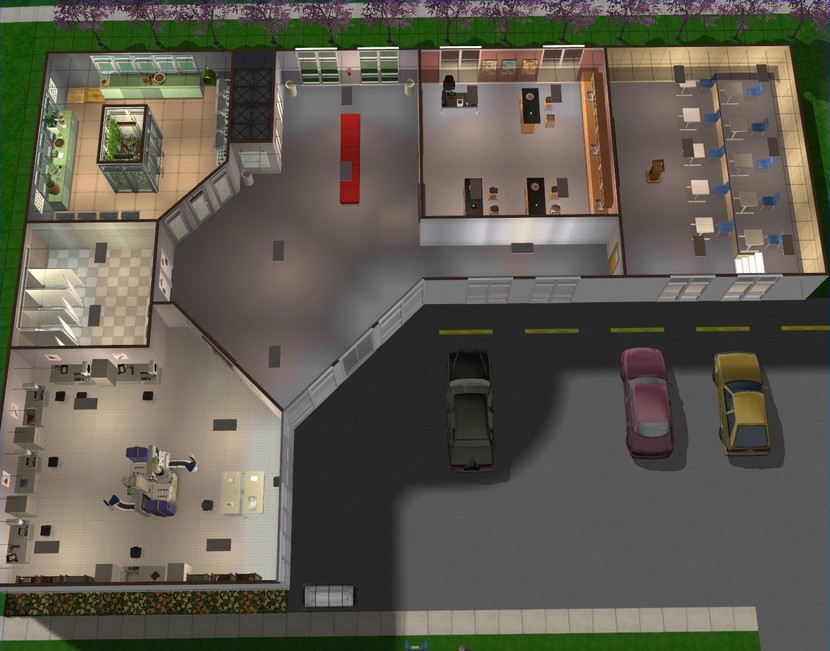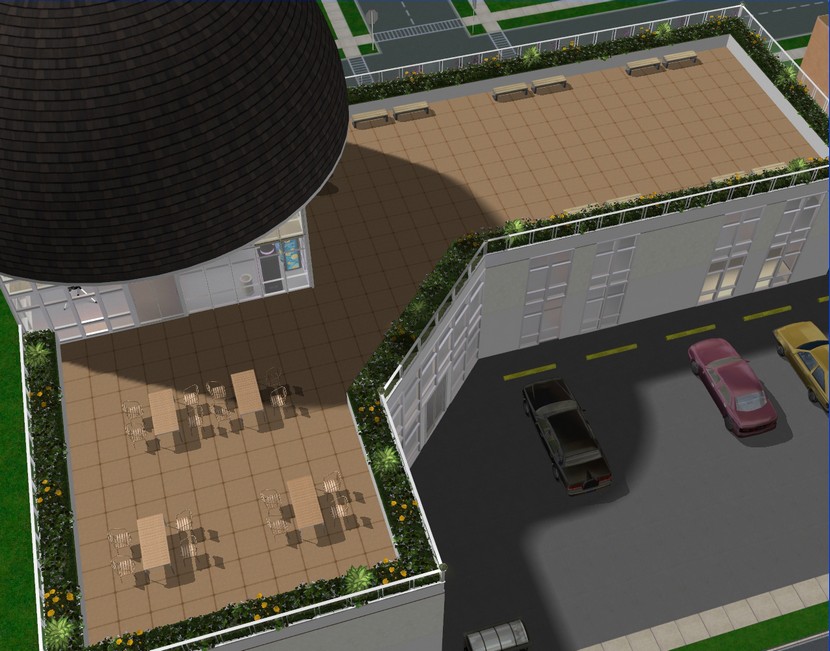 Top-down views.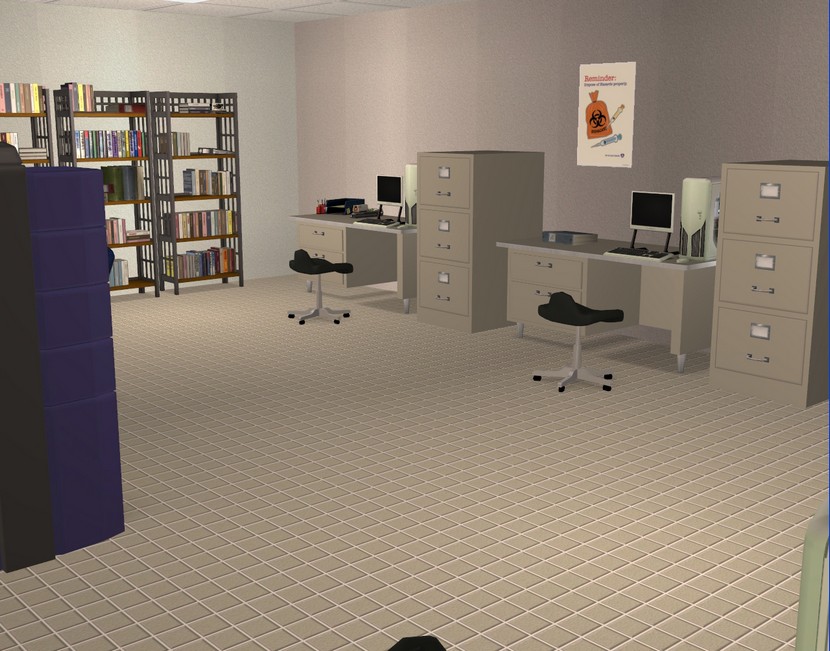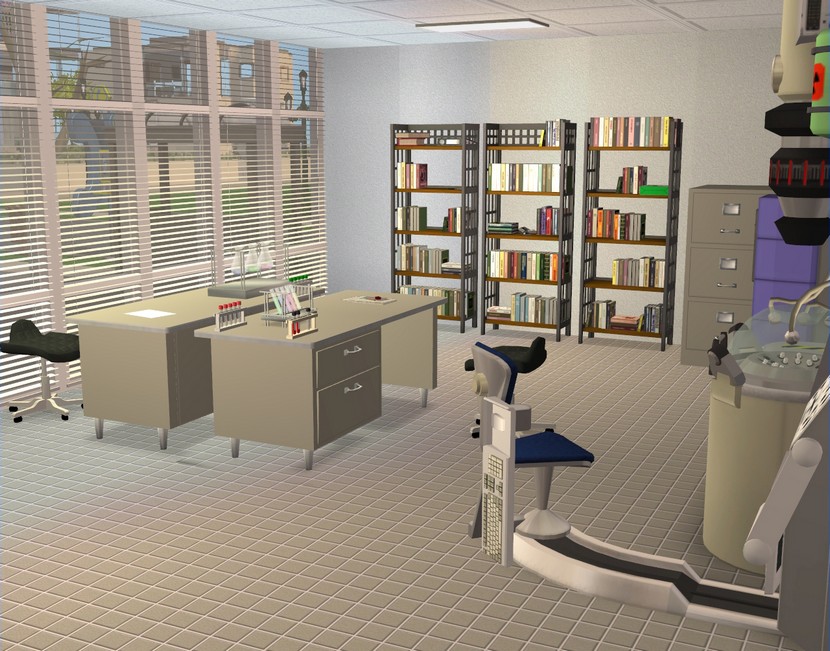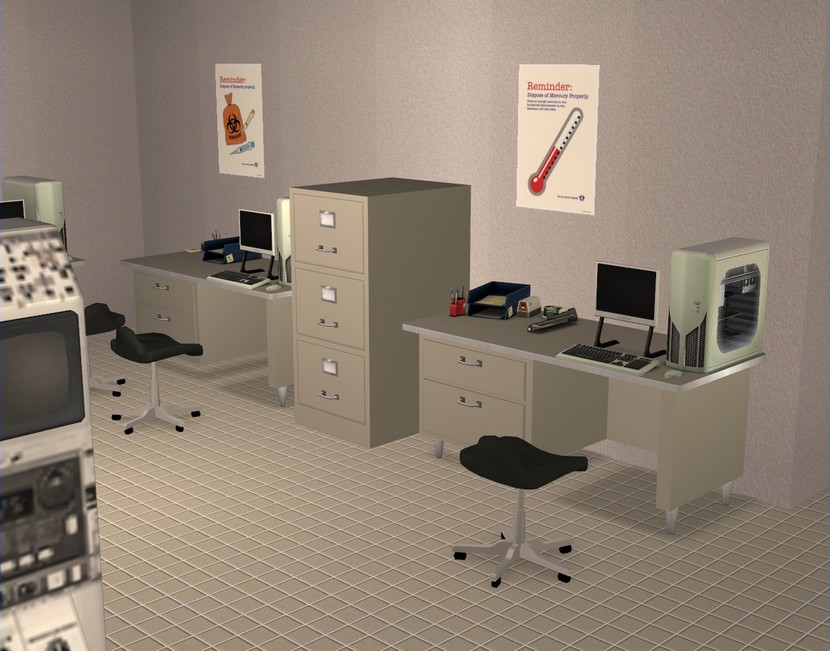 I'm imagining this room to be some kind of medical research lab. I'm lacking in proper names for things in this lot - definitely not a science person!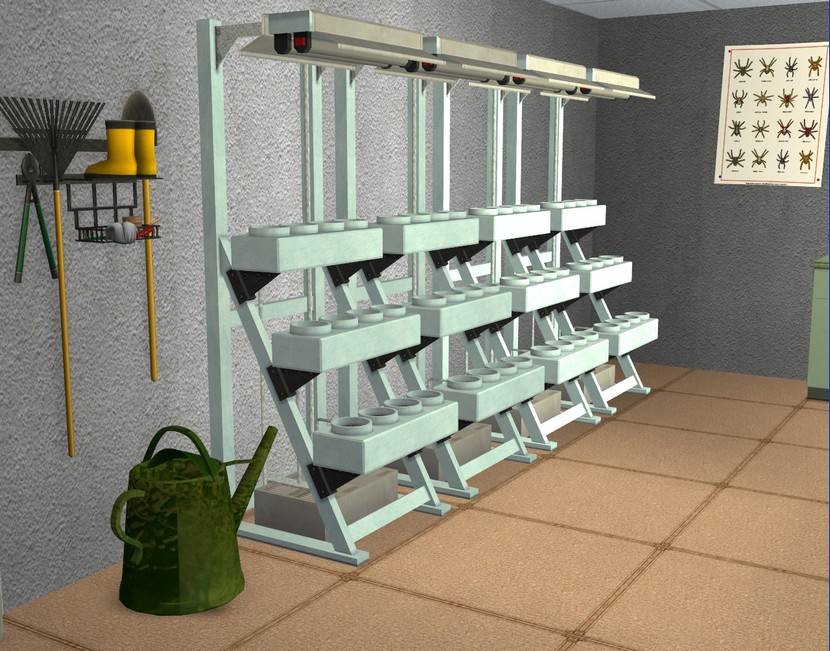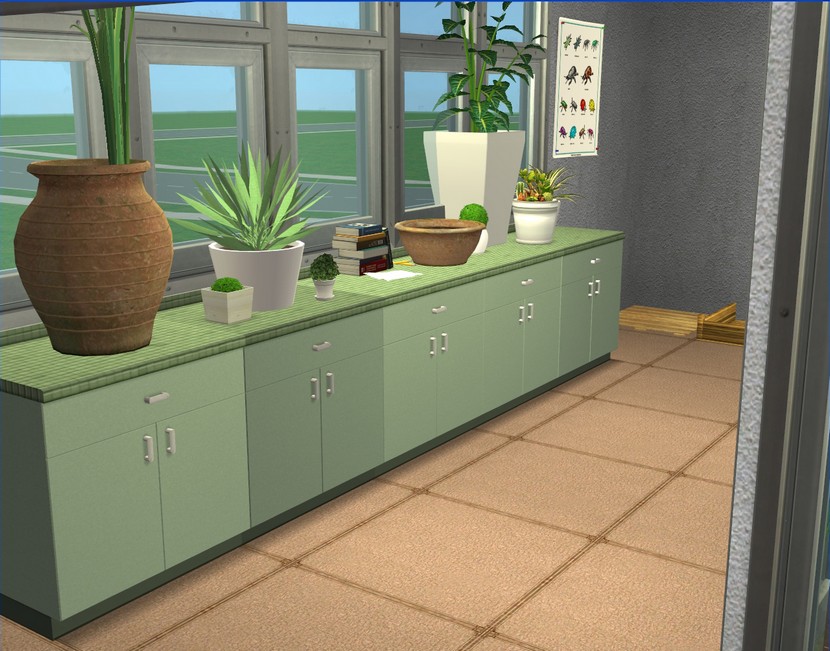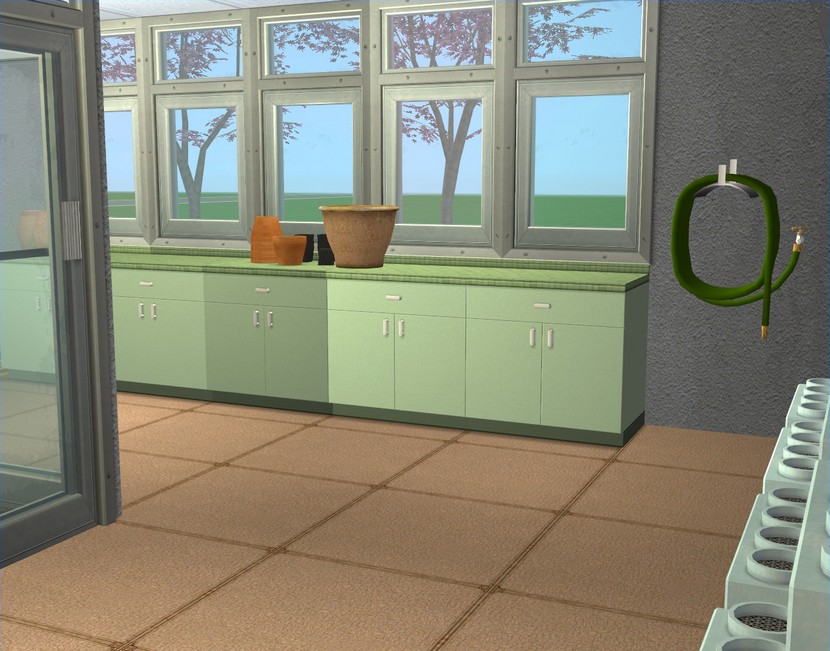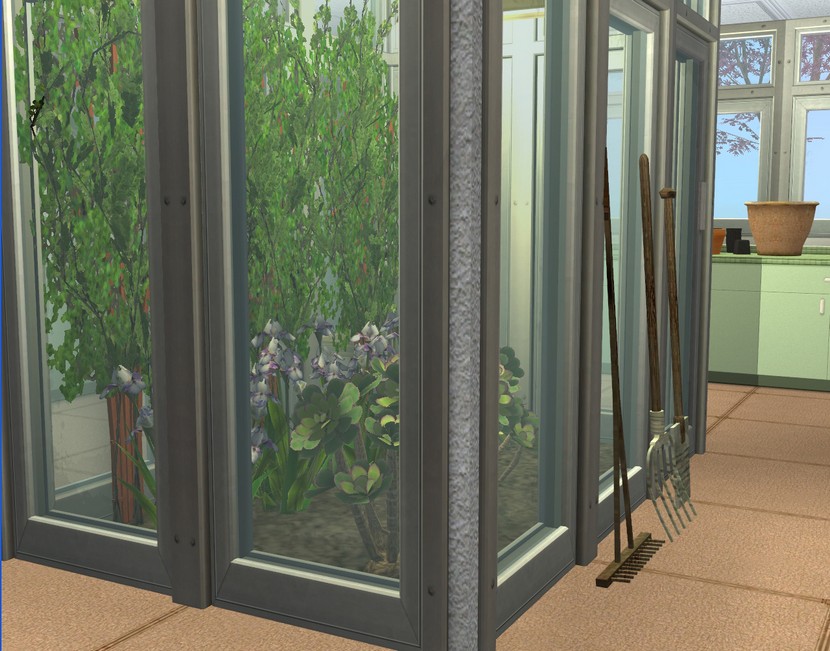 The botany and natural science room (mostly botany, I guess), including my slightly crap attempt at a terrarium.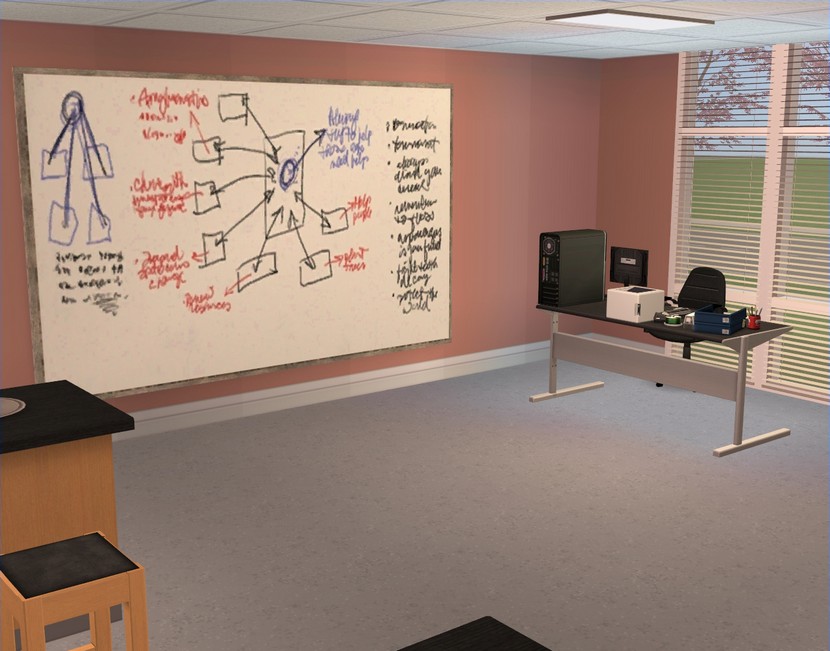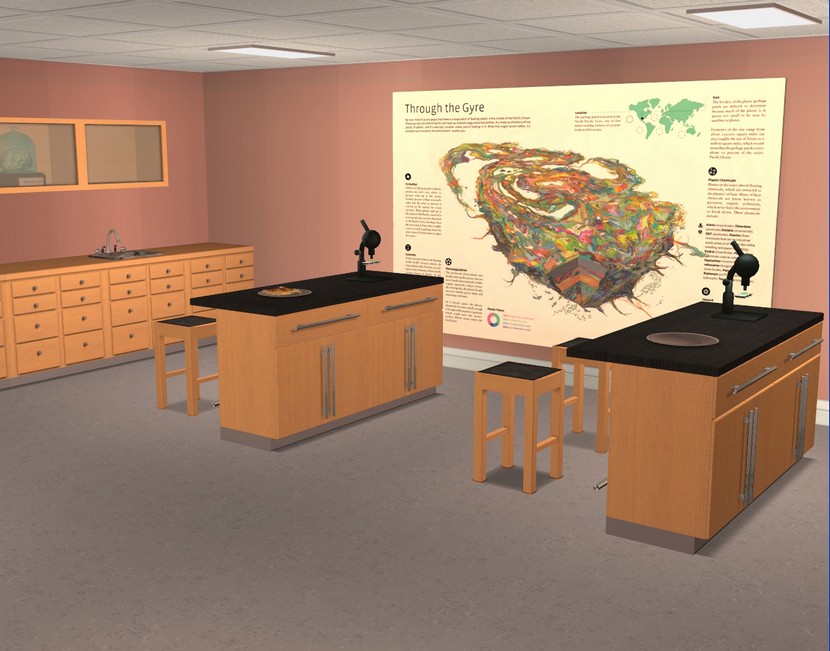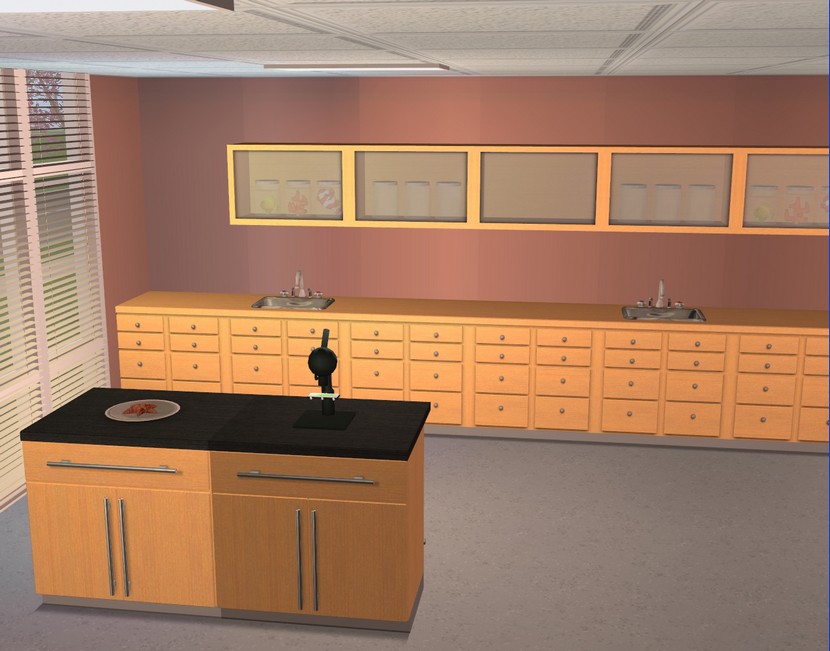 This started out as a biology lab, until I realised I didn't really have all the creepy jars of preserved animals, like my biology lab had at school. I did have some of Sandy's jars with some sea life though, so I turned it into an oceanography lab. I actually downloaded that huge poster without really knowing what a gyre was (I told you I wasn't a science person!) but I was very excited when I looked it up and found that it has to do with ocean currents.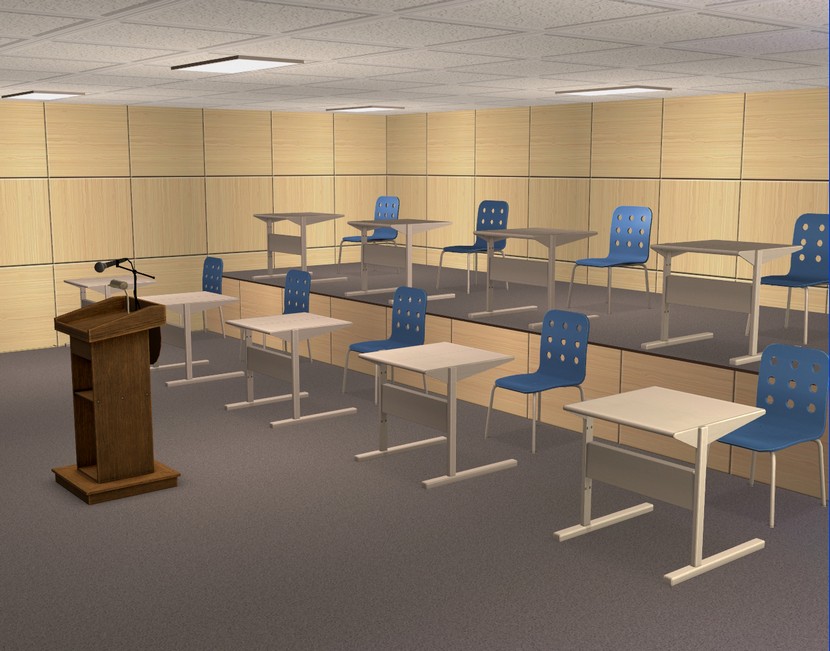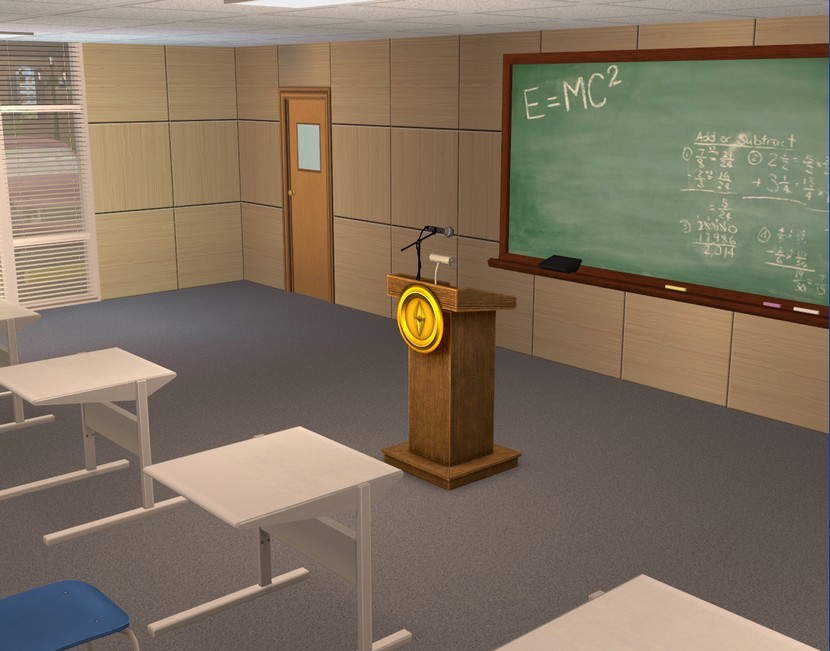 The lecture theatre. I imagine those venetian blinds would be closed during class, to avoid wandering minds.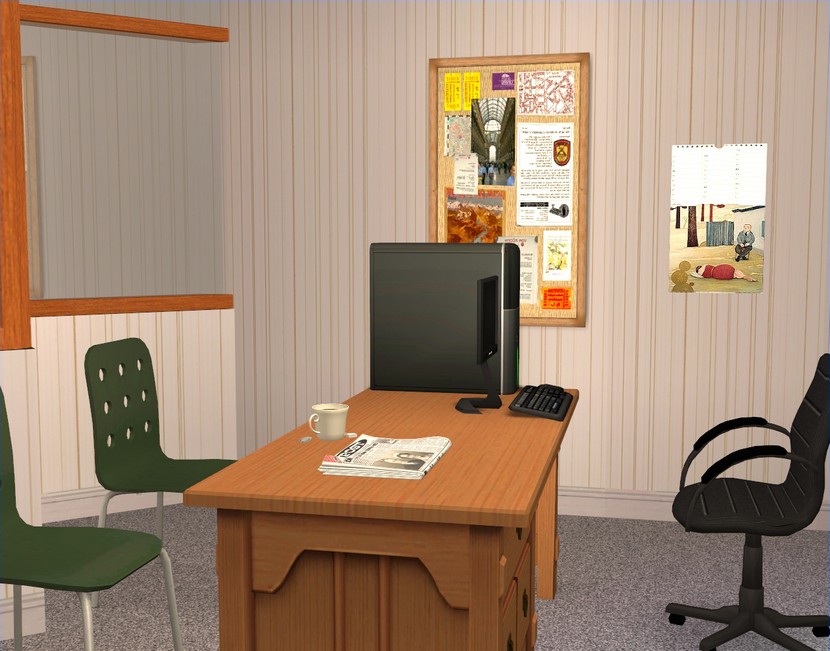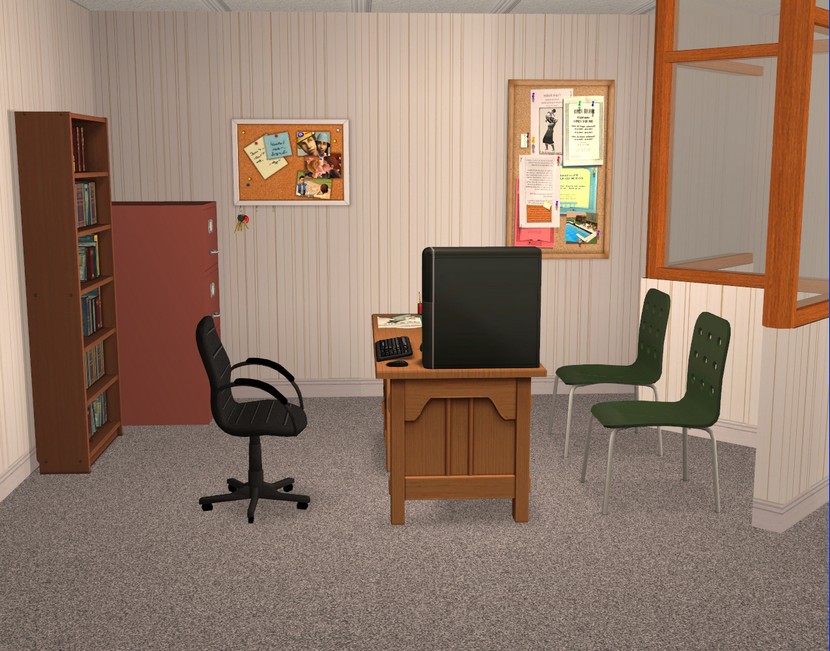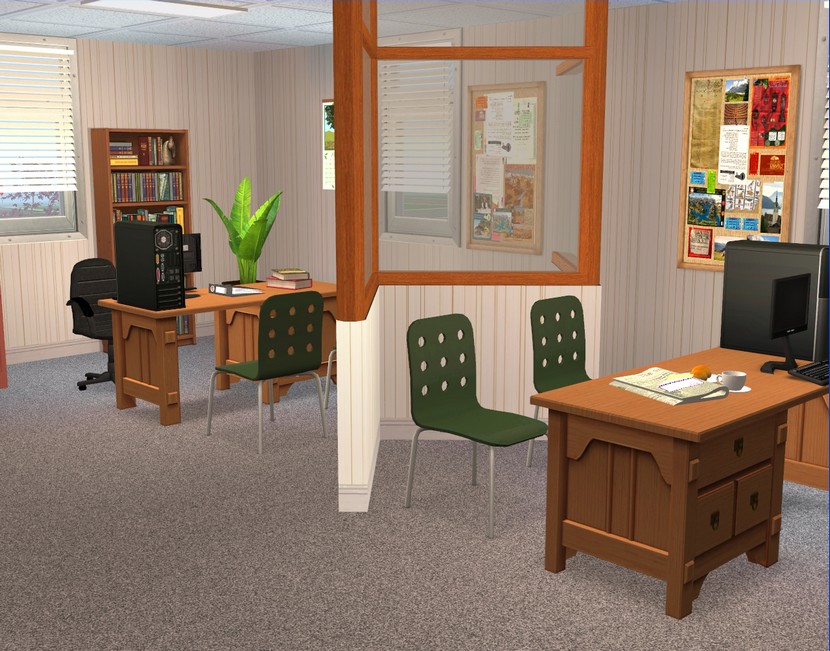 Professors' office, intended to be shared by four professors. I don't have a room like this in any of my other faculties so far, so this room might come in handy. I hope so anyway, because I really love it. Because I plan my layouts so poorly (or rather, don't plan them at all), I end up with either too much space or not enough. In this case, I didn't have enough space for the half-wall to be straight and for there to be equal space between each desk and the half-walls. So I just built a zigzag half-wall, never intending to keep it, but ended up really liking it, so I did one on the other side too.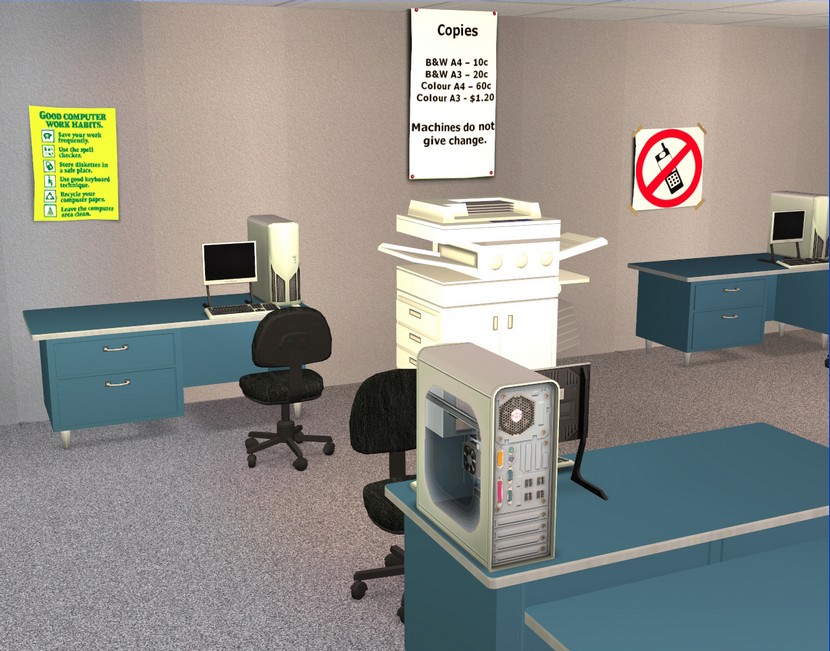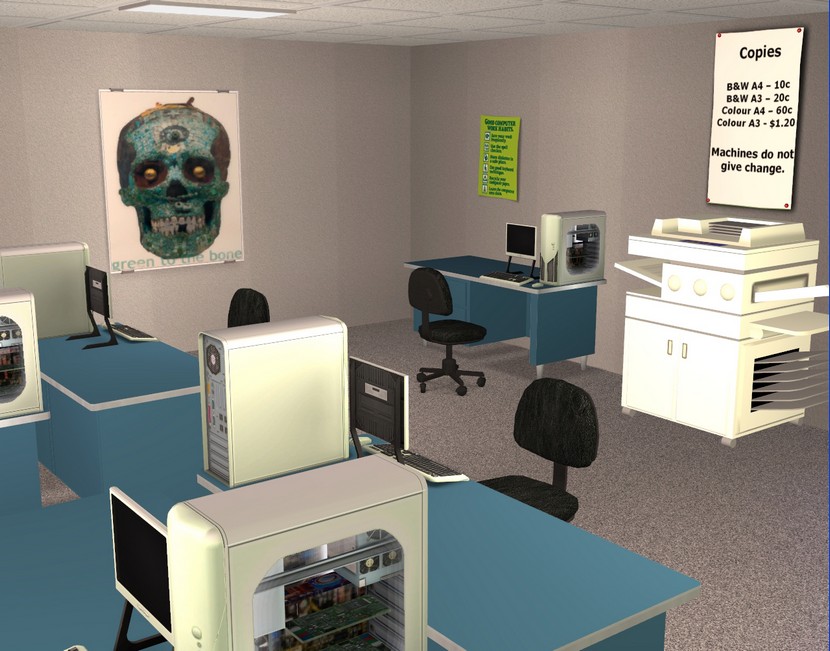 The computer lab.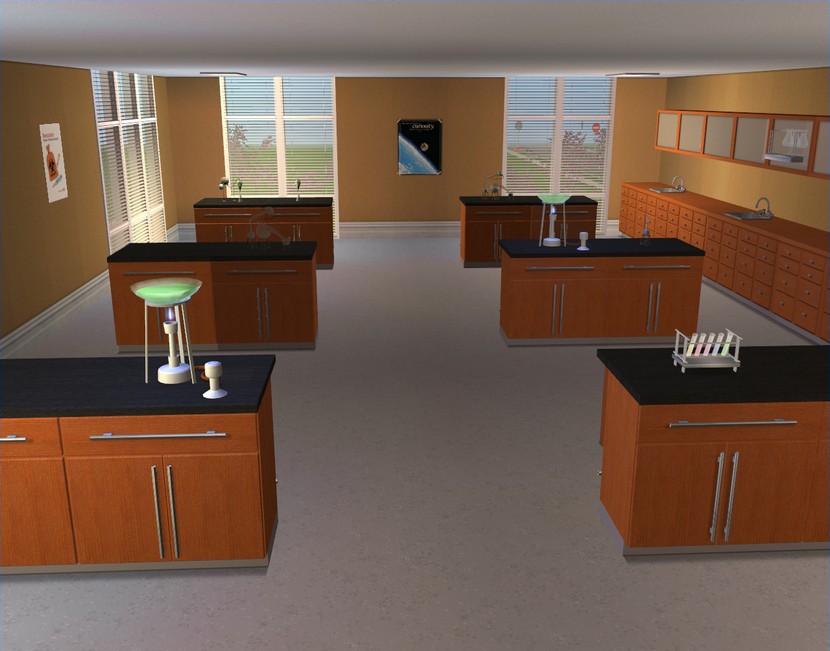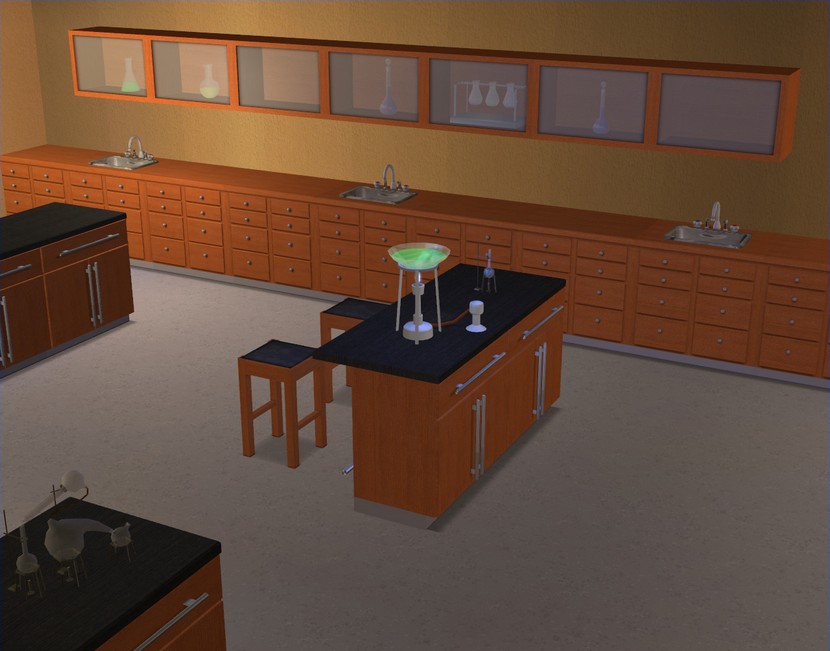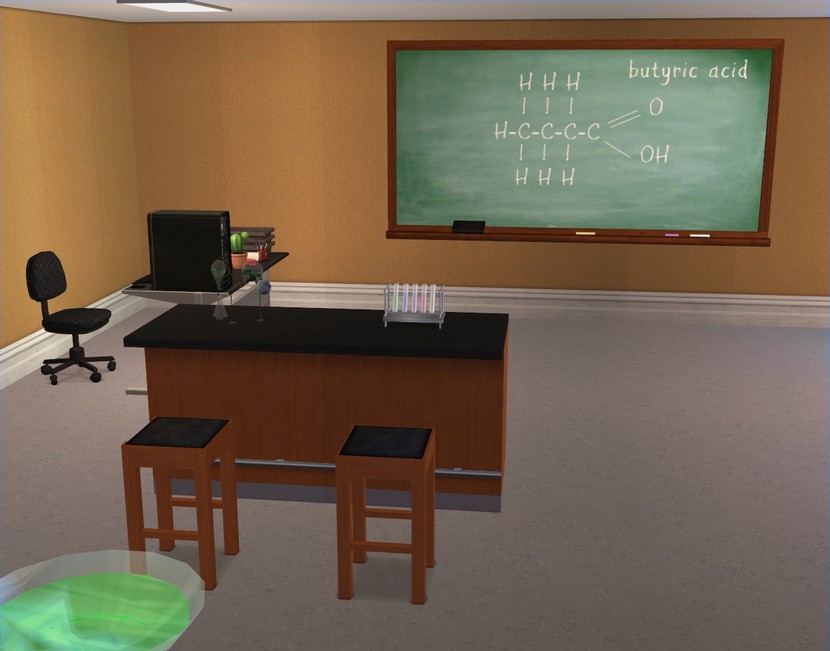 The chemistry lab. I haven't got many posters up in here, as I haven't made any yet. I did make a lot of the posters for this lot, but they were ones I made for other uni lots or my hospital that conveniently worked for this lot too.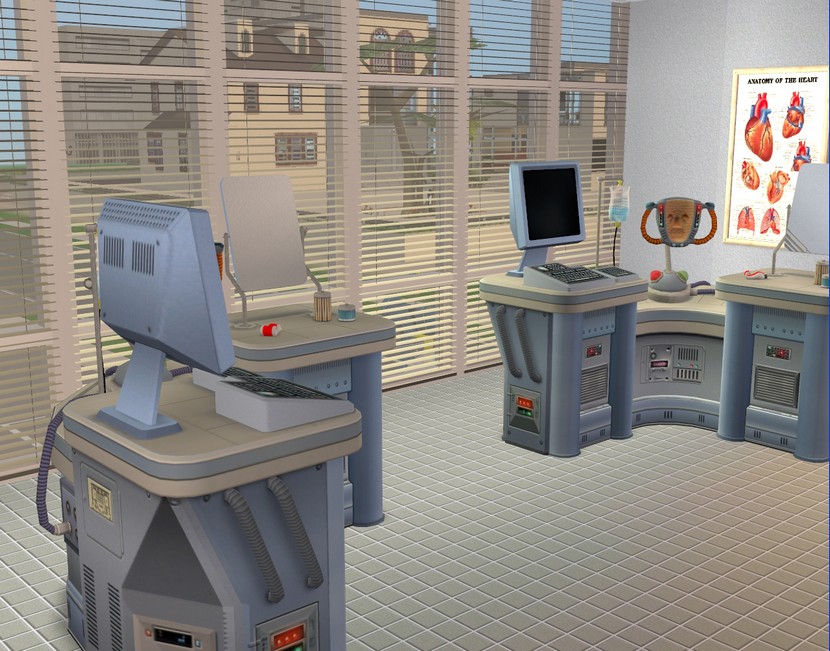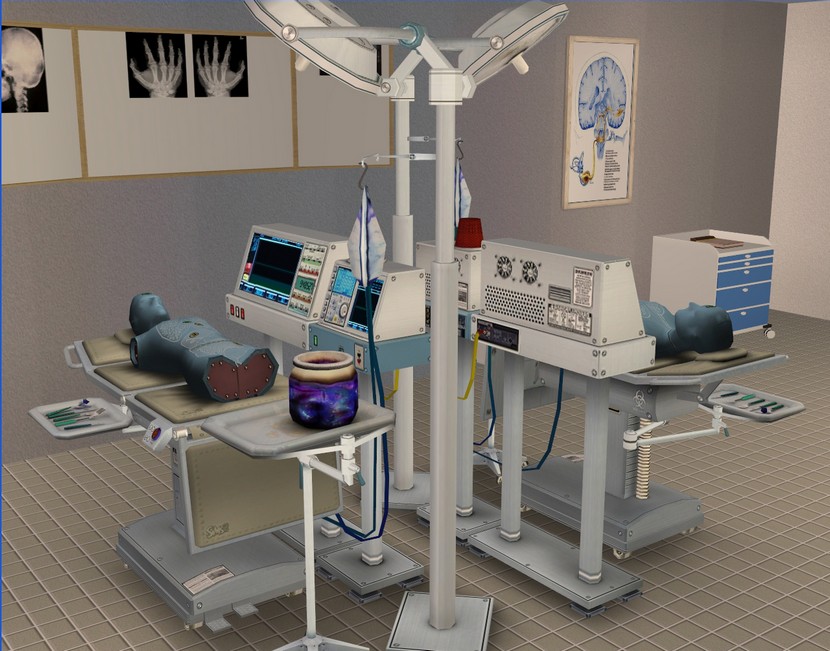 This room looks really awful from afar but I probably will not ever take any photos of it like that for the blog. They'll all be up close, like you can see here, and I'm relatively happy with the up-close shots. Anyway, I'll be using this for my pre-med and med students.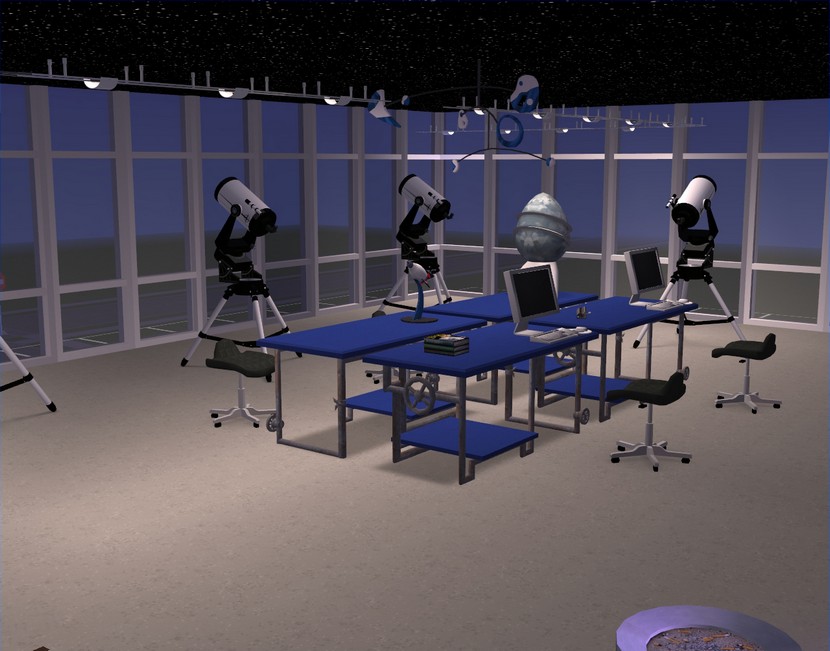 Mini-observatory. I was always planning on having one but seeing there seems to be no good place for me to put the observatory deco object on my very flat uni terrain , it became essential to me.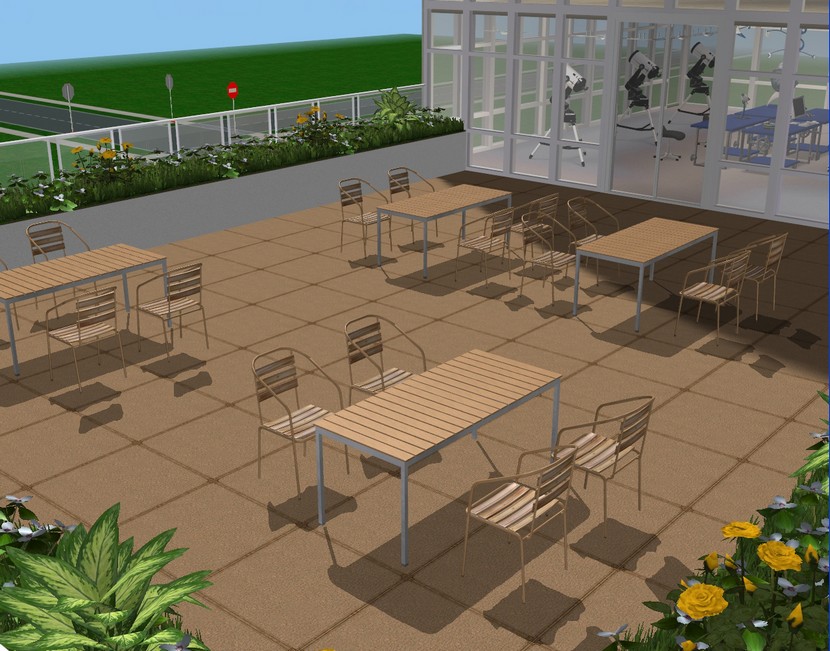 And finally, a little rooftop garden/outdoor study areas. The uni I went to was not particularly green in most places but there were nice little pockets of it in a lot of places and most study groups I participated in were held outside.