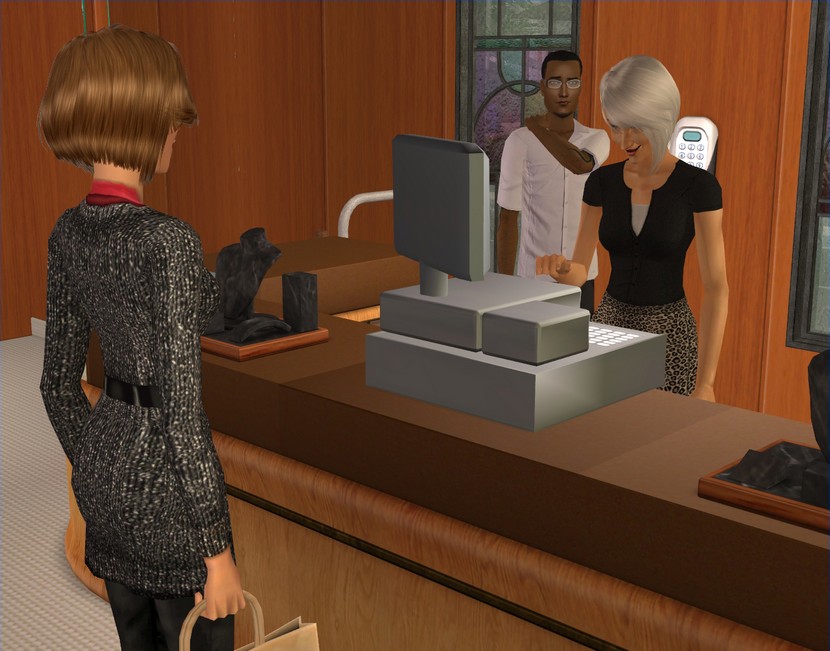 Naomi has been running Vestiti for 13 years now and I can probably count the number of times I've been in there on one hand.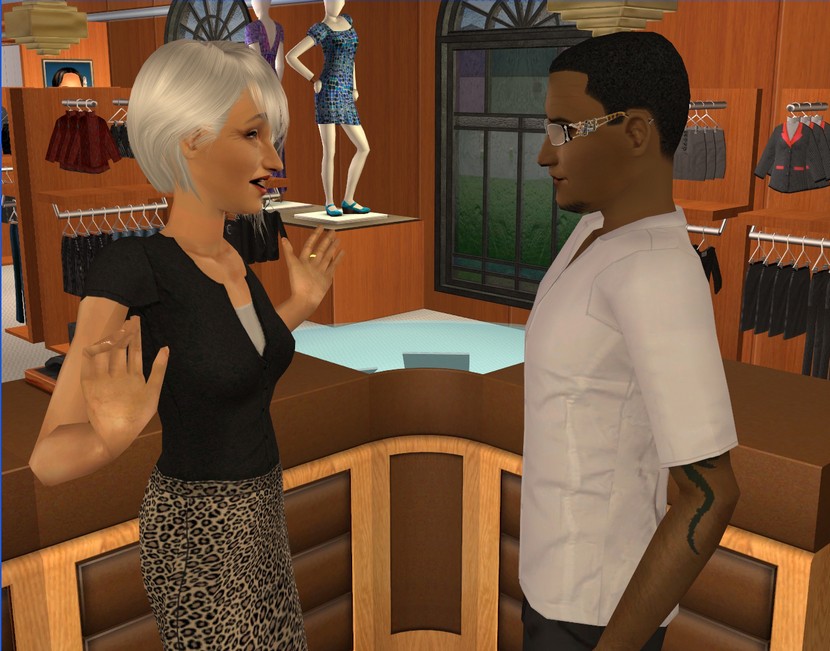 I just know my place and it's not anywhere near fashion, at least not these days.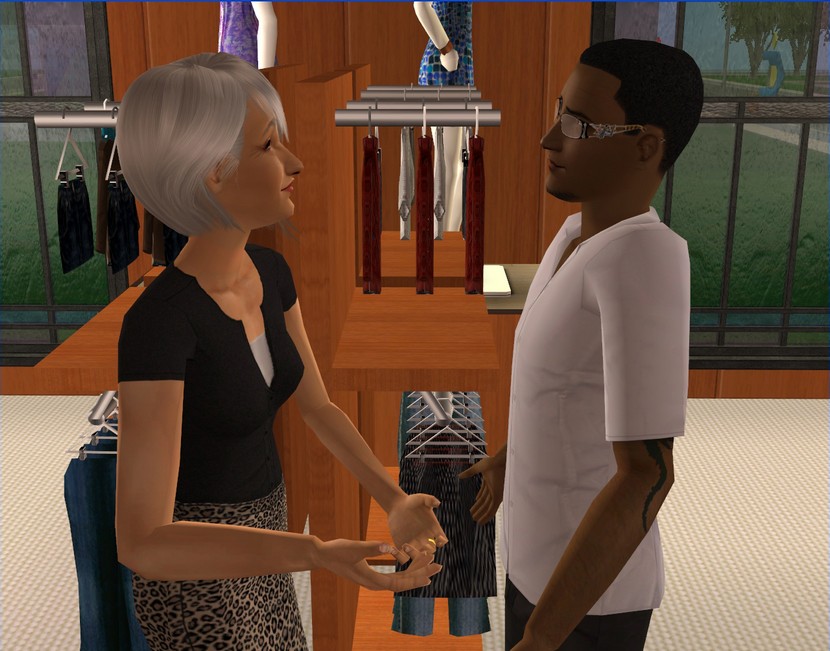 Once every couple of years though, Naomi manages to drag me in there to overhaul my wardrobe.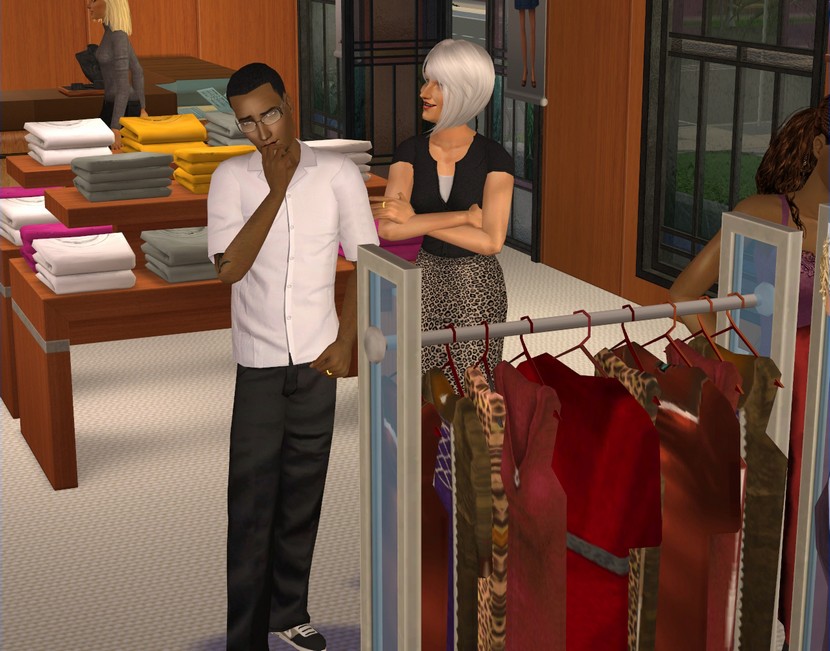 I hate buying clothes and I'm just not willing to go through it any more often than that.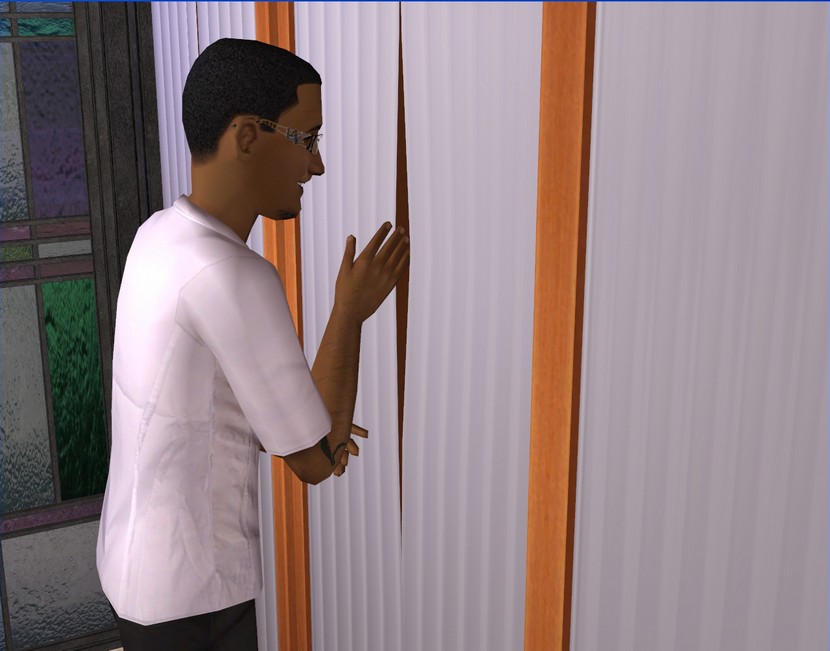 Shopping is not my thing but a little after hours fun in one of the changing booths is definitely more my idea of a good time.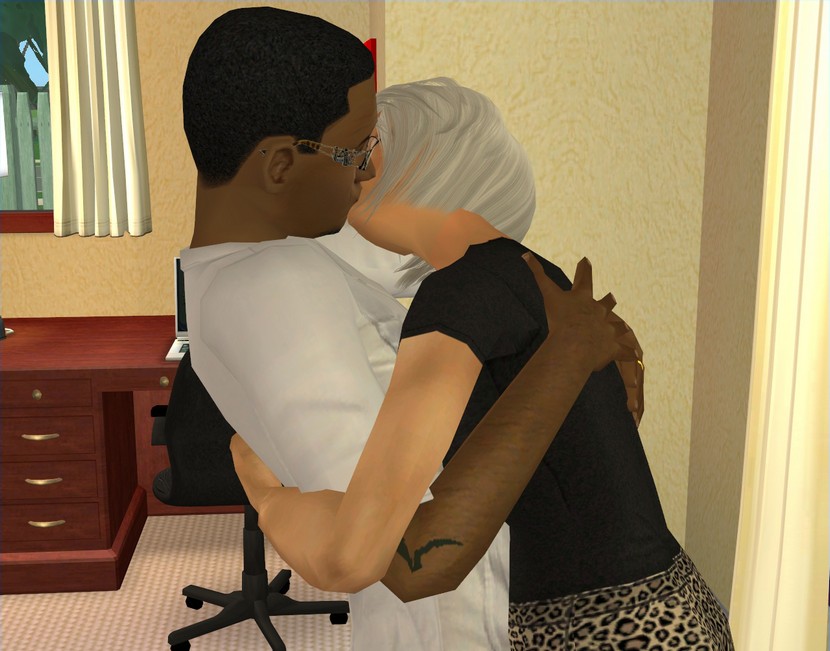 Naomi and I, despite being "old" now, are still pretty active.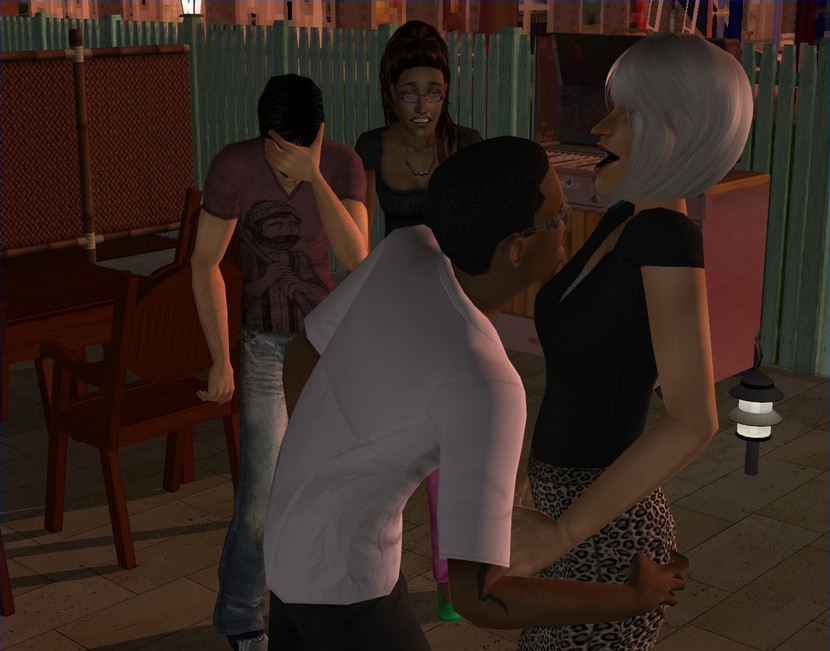 Adrienne and Malcolm would prefer we weren't, I'm sure, at least when they're around.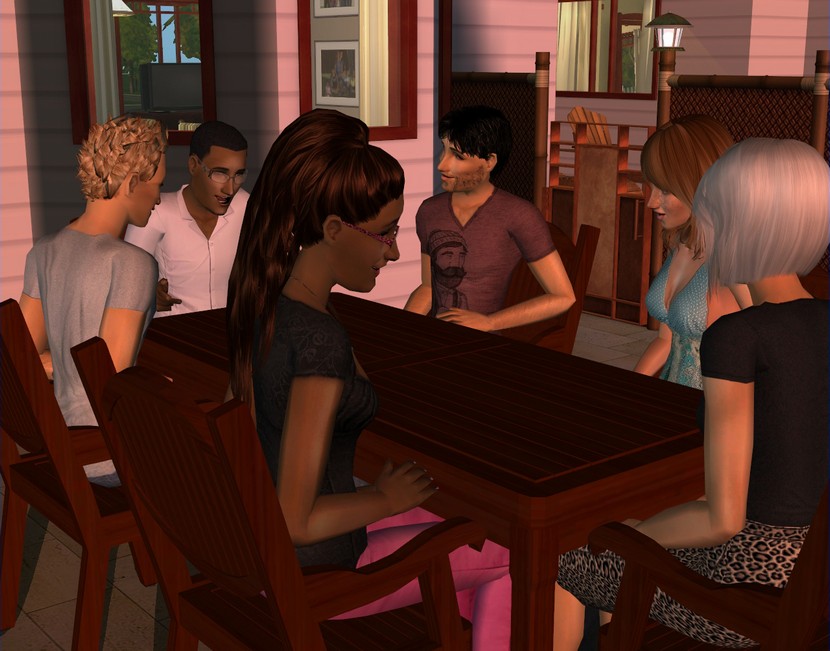 It's so warm lately that we've been having the kids to come and visit for dinner after work.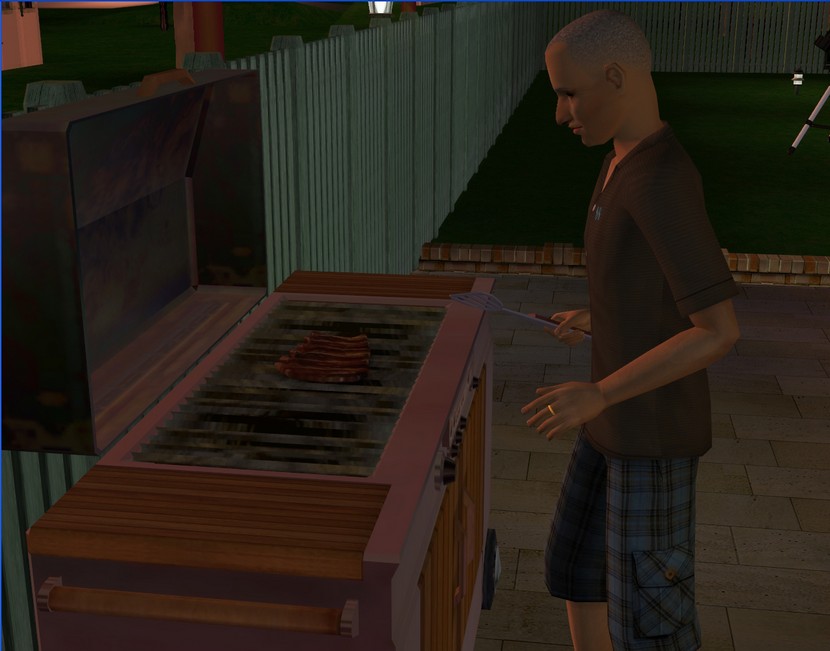 Augustin makes great barbecued ribs, so he usually tosses a few of those on the grill for us all.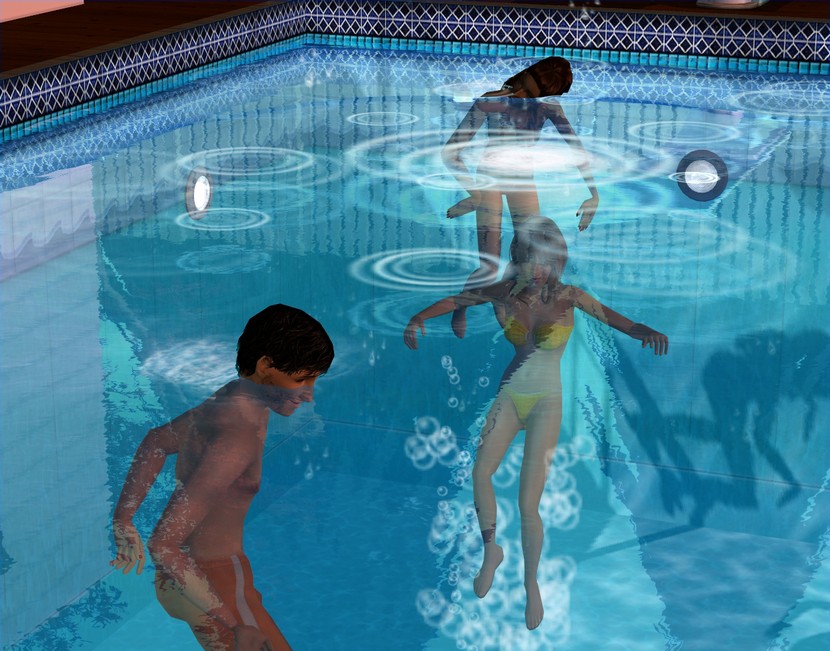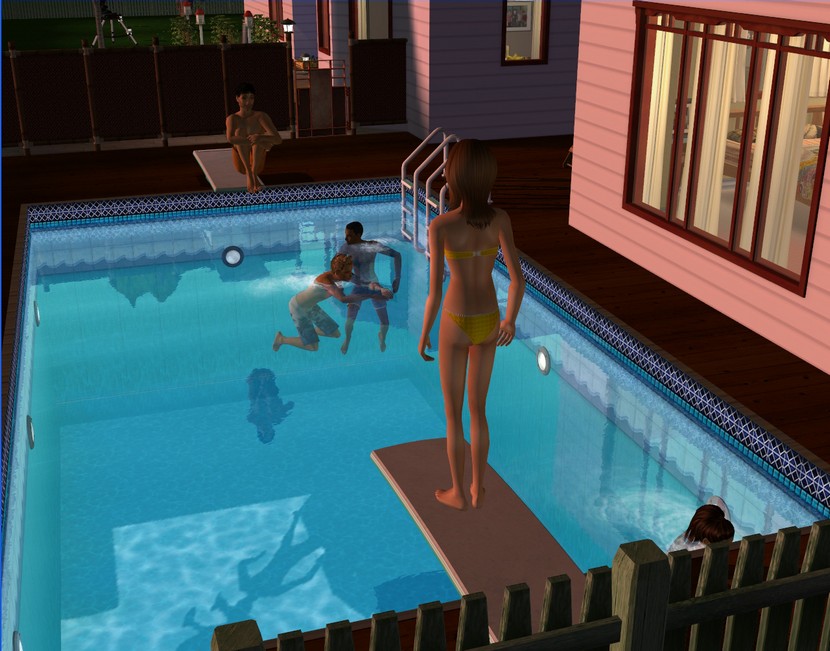 And who could resist the lure of our pool after a disgustingly hot day?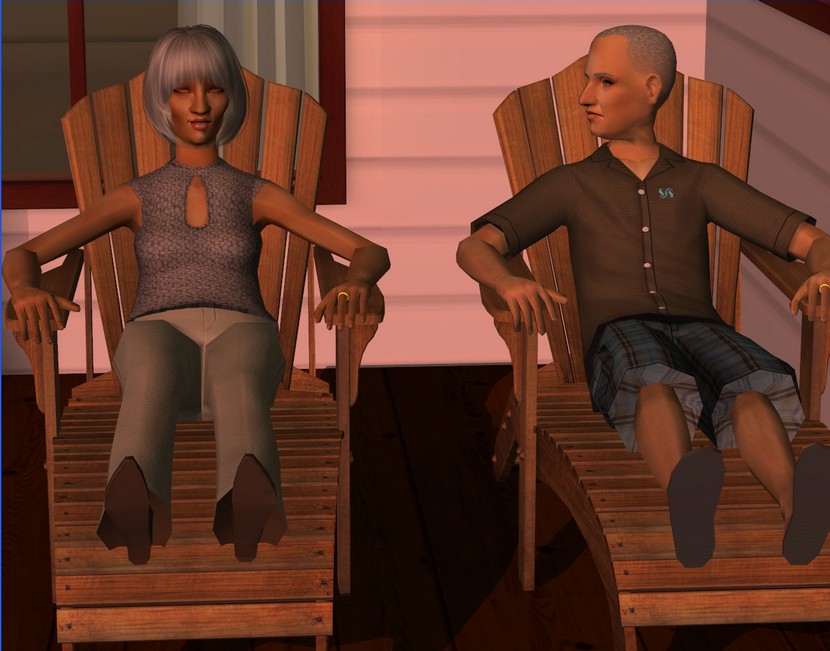 Our backyard is a pretty great place to unwind. Both Adrienne and Malcolm are working hard at the moment, so it's welcome.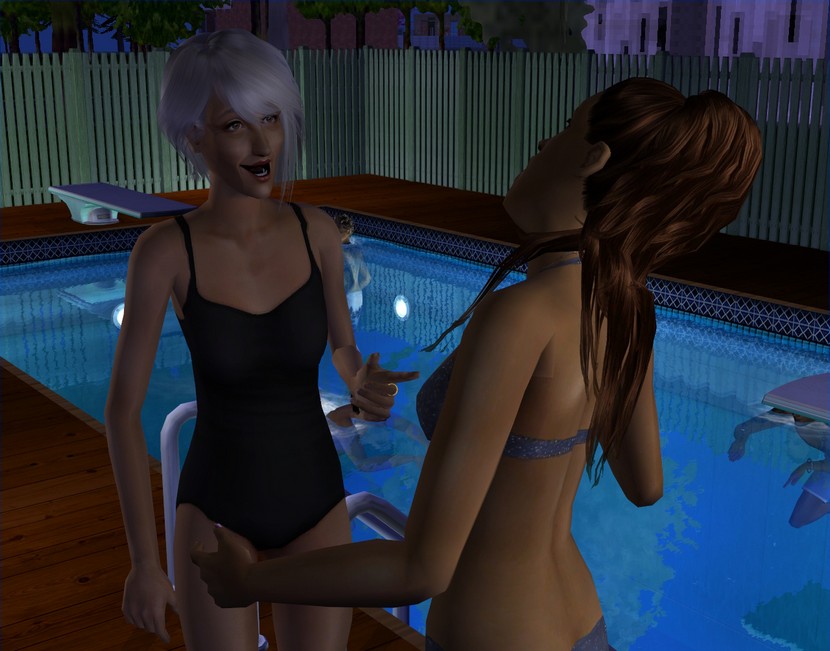 Poor Adrienne is working 10 hours a day, desperate to get a new position with the fashion house she works for, this time as a stylist.
Naomi was a late bloomer in the fashion industry, so it wasn't so long ago that she was going through the same thing herself. I never expected it when Naomi first started designing but the hours can be brutal.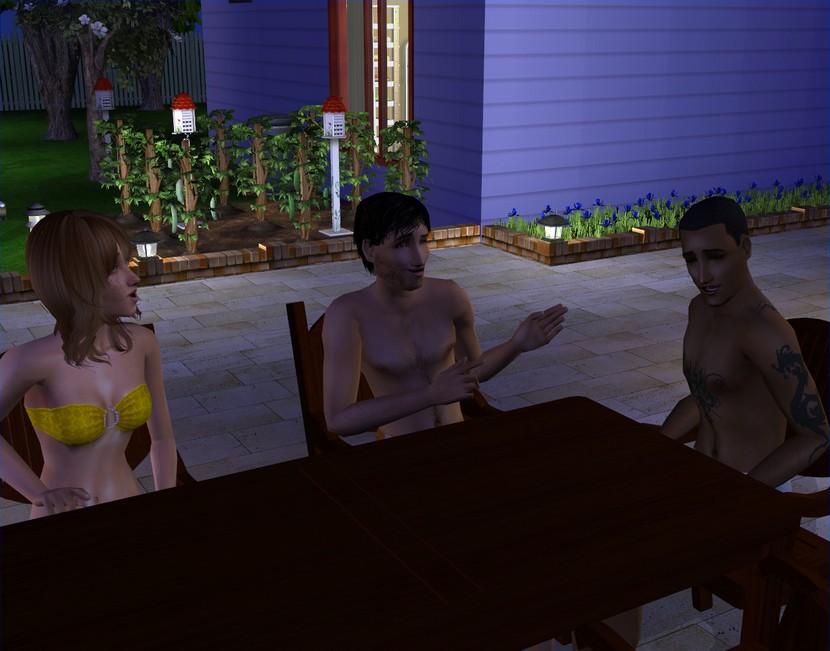 Malcolm's only working 30 hours a week at the moment. Sounds not too taxing until you consider that those hours are often in the middle of the night and that he's in med school on top of that.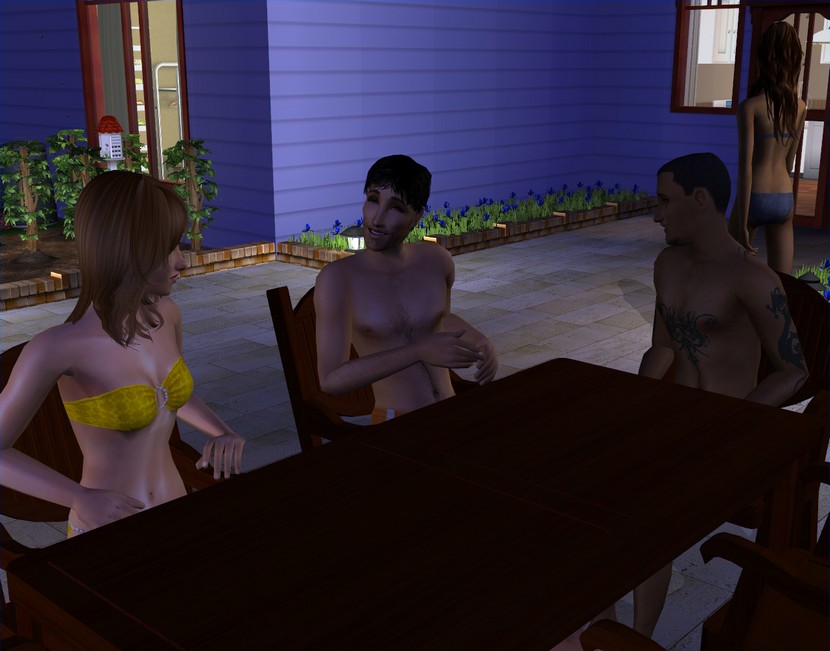 He likes to spend most of his "down time" hanging out with friends or with Hope, which doesn't leave much time for anything else. Like sleep.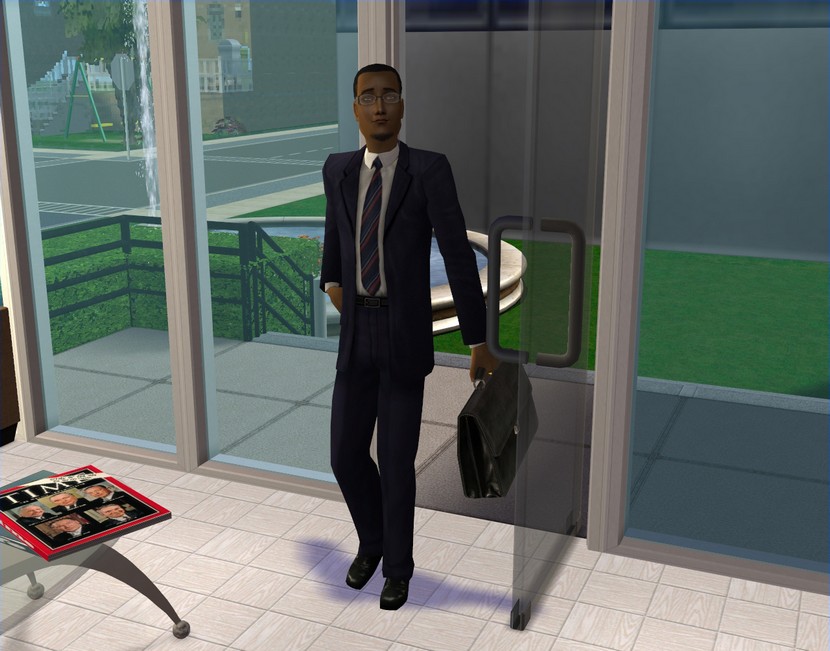 I had a complete absence of motivation to do much of anything when I was in my 20s (and 30s!) and I'm glad I haven't passed it on to Adrienne or Malcolm.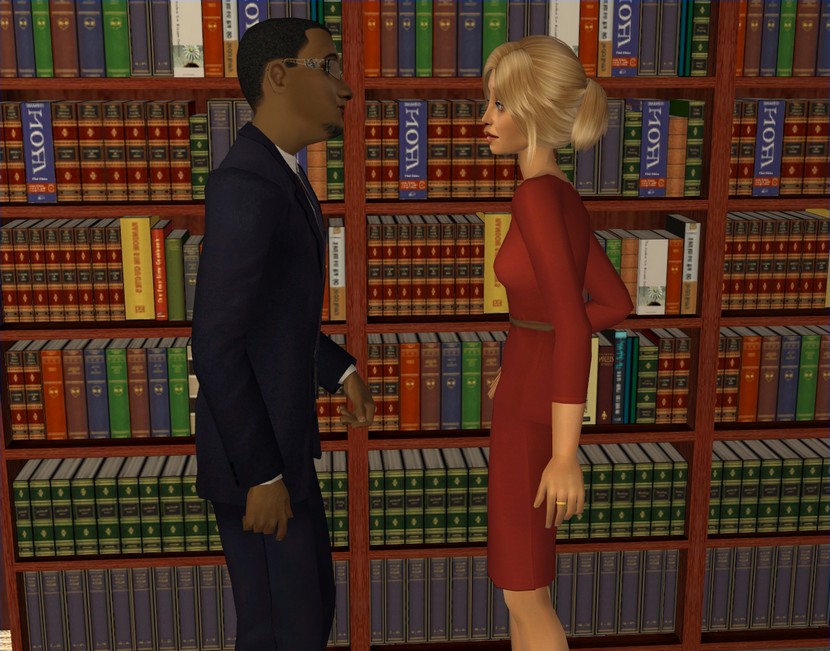 My sister Kirstin is several years younger than me but several years ahead of me, career-wise.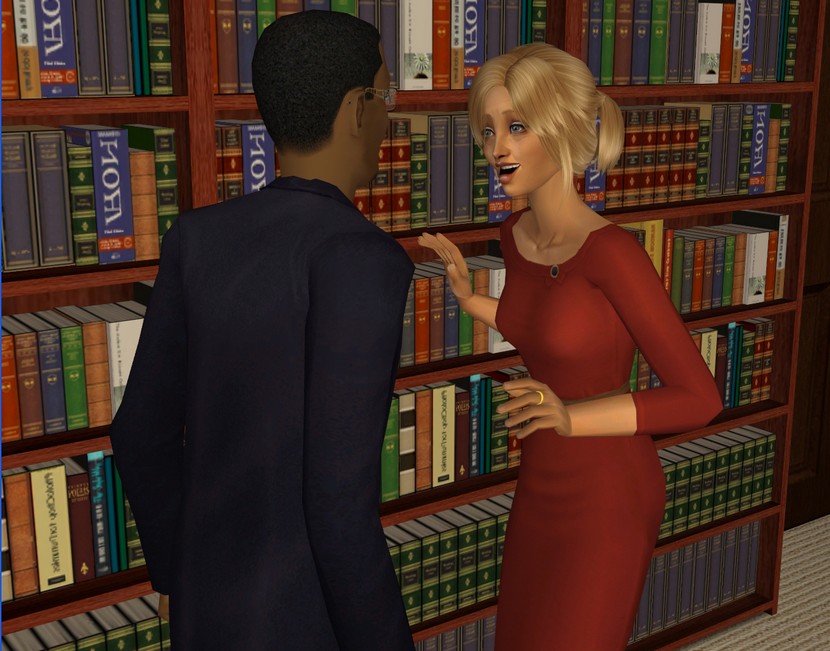 I think she gets a real kick out of being my superior at work, though she'd probably act like she was even if she wasn't.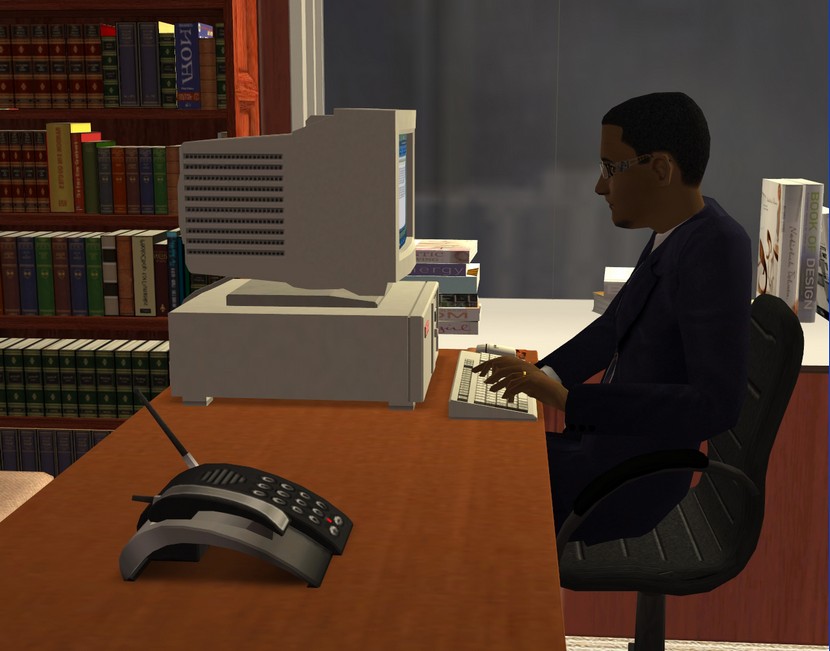 I might have been more successful at my age but it's only in the last 10 years that I've really done more at work than the bare minimum required of me. I'm actually working
hard
for the first time in my life.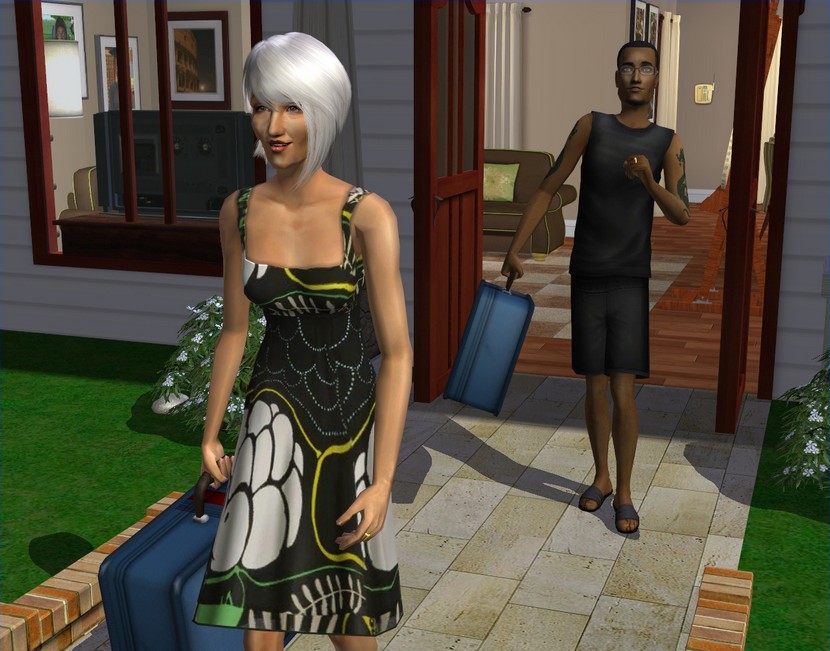 I'm feeling overworked recently though, so Naomi and I decided to head off to Cape Elizabeth for the weekend.
Naomi's parents haven't been away anywhere in a while either, so they came along too.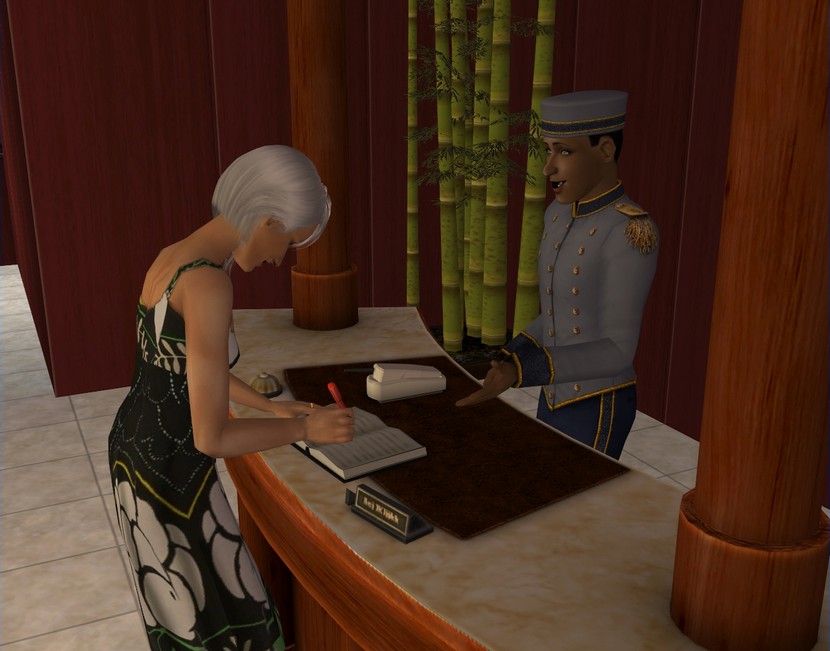 We own a house in Takemizu Village, so normally, that's where we go on vacation. We hadn't been to Cape Elizabeth since before we were even married though, so we thought we'd change it up a bit.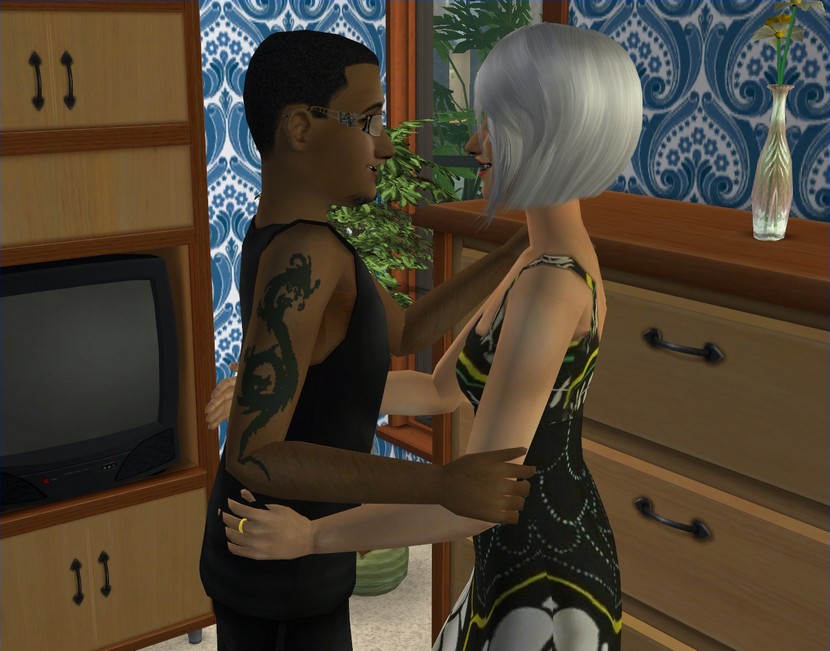 When we visited last, we stayed in Naomi's grandparents' holiday house (currently owned by her brother Eliot) but the hotel we stayed at this time was fantastic.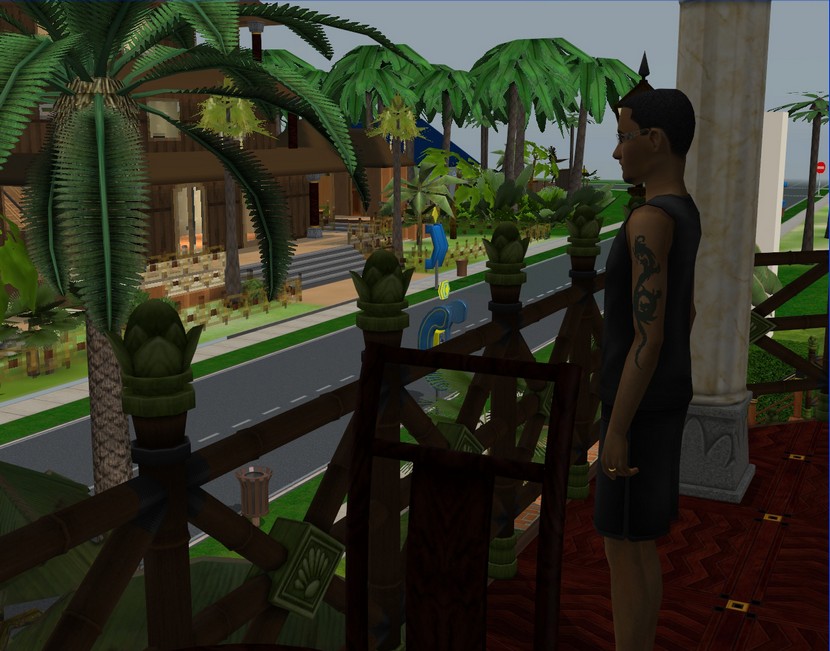 Unfortunately, the weather wasn't. We were having less rain back at home.
So we had lunch in the hotel restaurant instead of hitting the beach. Halfway through our meal, the sky cleared and it became beautiful and sunny outside.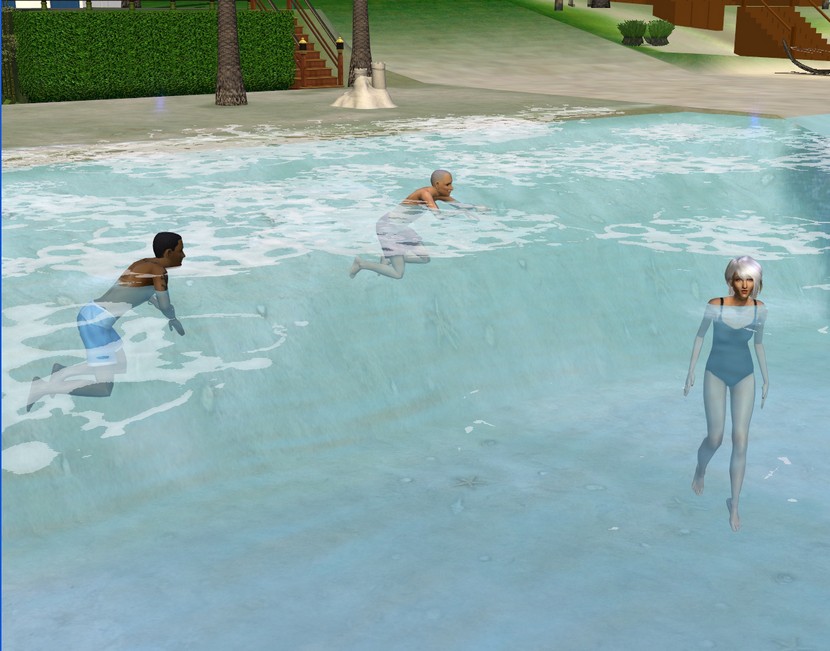 Augustin, Naomi and I were all keen to get into the water.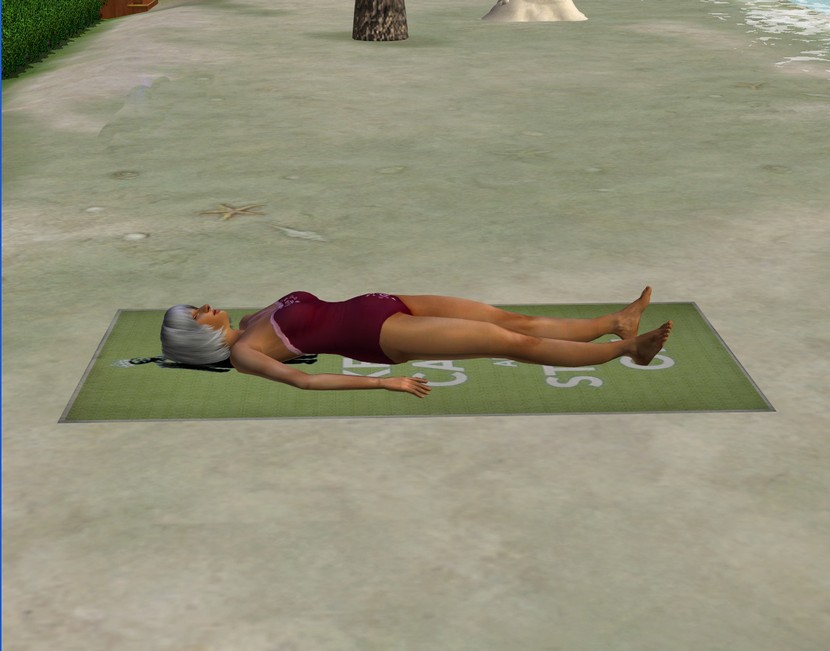 Hanna isn't much of a swimmer, even at home in the pool, so she just lay out in the sun while we swam.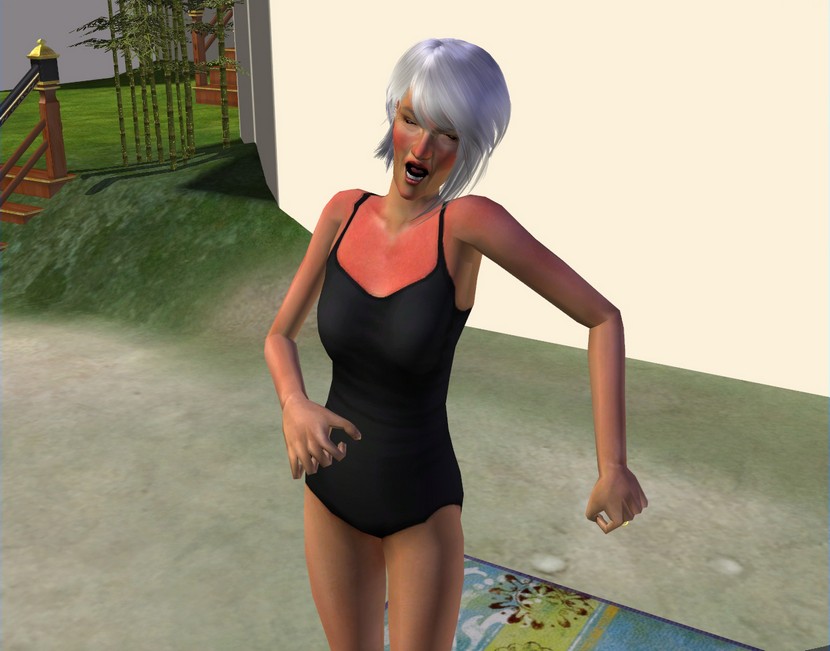 Hanna came out it unscathed but Naomi decided to join her and ended up with a nasty case of sunburn.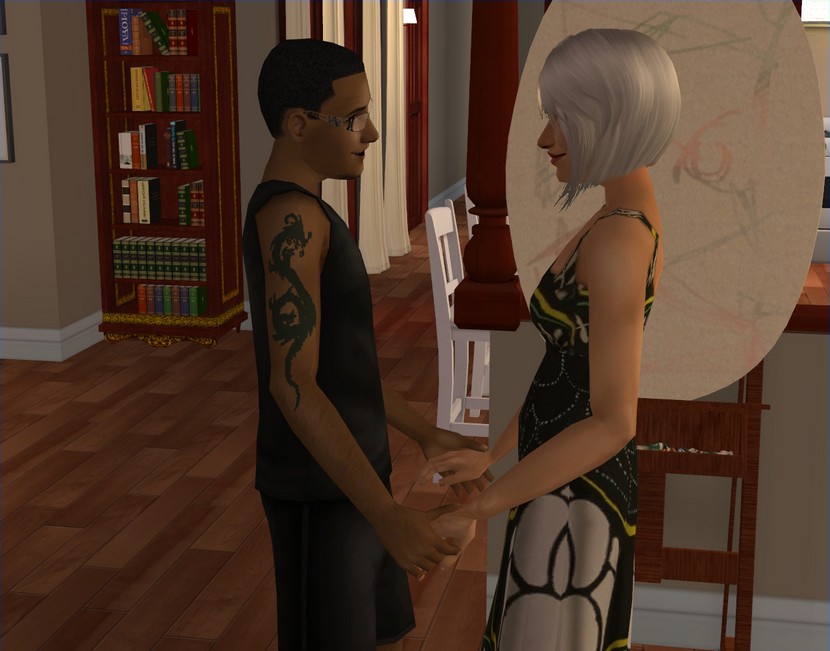 Sunburn excluded, we all had quite a relaxing holiday. I definitely feel refreshed enough to go back into work.
Notes:
Title is from Atomic by Blondie.
Owen narrated the Round 30 update but before that, the last time I wrote from his perspective was Round 21 - Malcolm was still a toddler! It was time Owen got another look-in.

A rather abrupt end to the holiday - sorry about that! I crashed while sending them to another lot (I'd had the game loaded for a really long time) and I could just not muster up the energy to load up again for a few more holiday shots.

My game takes over an hour to load, so loading is a big deal for me! I often have the game loaded for two or three days.

Also finally, there were a bunch of enablers on Twitter yesterday who forced me to create a Tumblr for Sullivan. I'm having a lot of fun with it so far, so I guess I'll forgive them! ;) You can have a look at it here and the link is also in the welcome post in the side bar, if you lose it and need it again. I'm planning on using it for outtakes, favourite pics, sneak previews and general random fun. :) I'm also planning on figuring out how to customise my layout but one step at a time!