Round 33: June 2037 (Winter)
(Eliot is 51, Maia is 35, Ethan and Matilda are 31,
Adrienne
is 30, Malcolm is 27, Hope is 26, Tim is 17, Matthew and Simon are 12, Willow is 2 and River is 4 weeks old)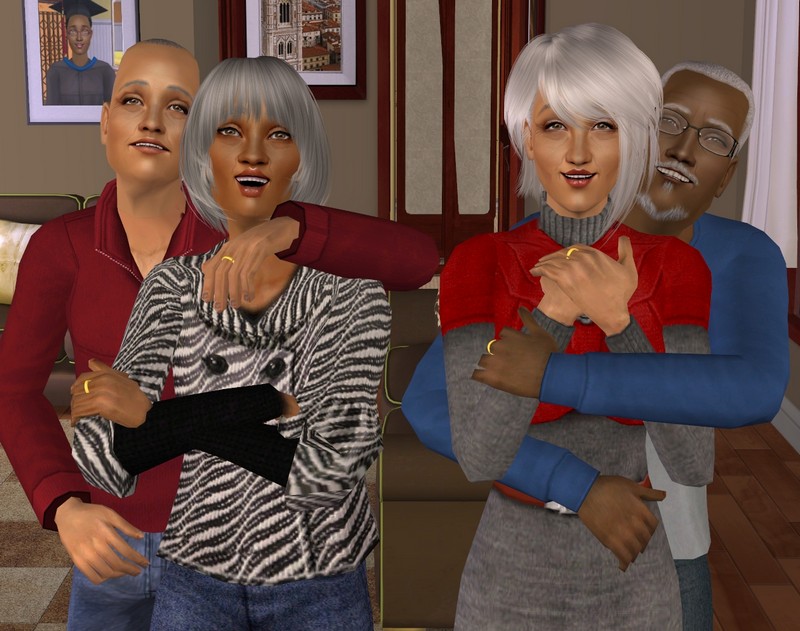 Narrated by Hanna Novak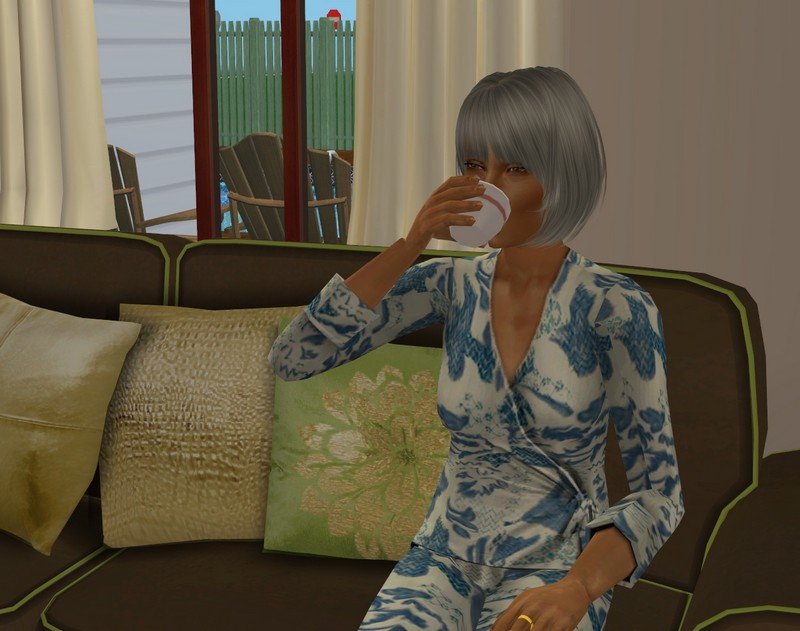 I've been retired for years now and I appreciate it more and more all the time.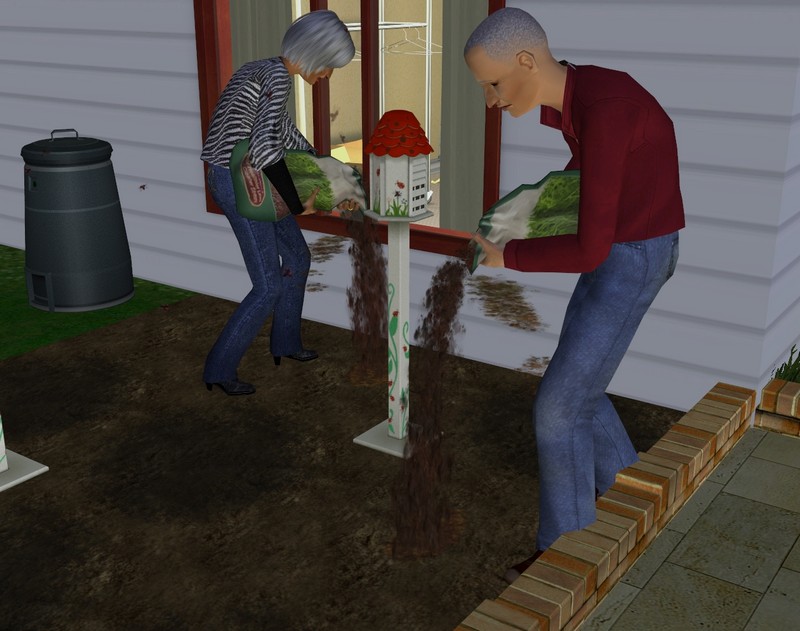 I know that Naomi is still baffled at the love Augustin and I have discovered for gardening but you do need to find something to fill your days.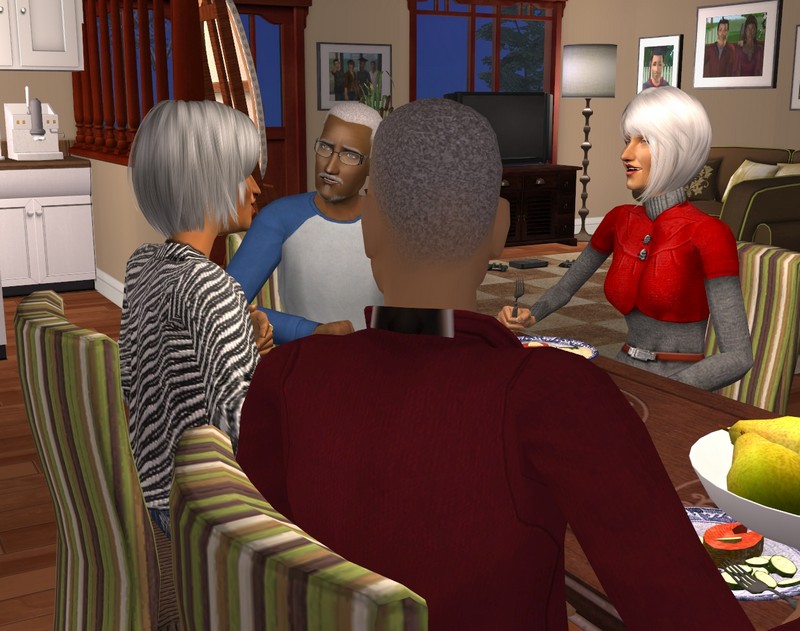 And she certainly doesn't complain when we get to use all these fresh ingredients in the meals we cook each night.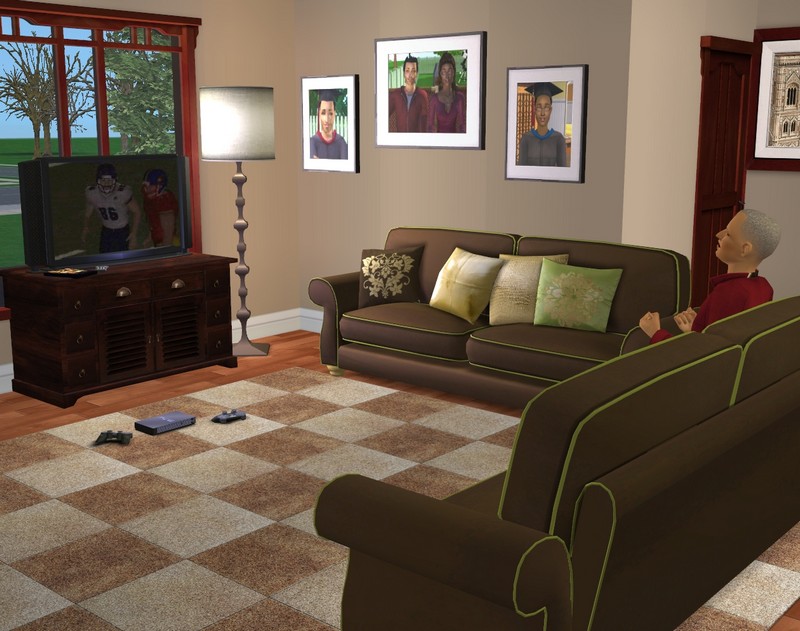 It's winter now though, so our gardening days are over for the next few months. Augustin has been spending his time watching football on TV instead.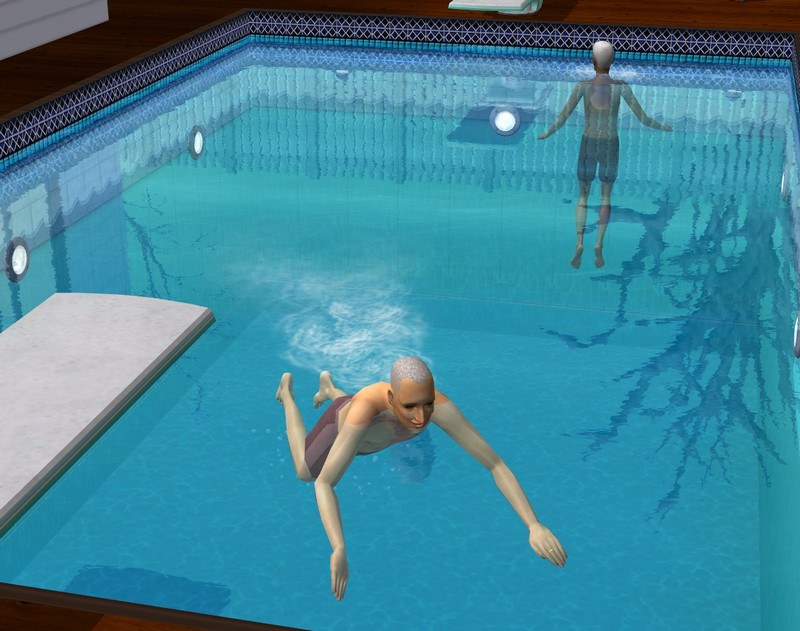 Owen takes a swim every morning without fail, no matter the weather, and Augustin has been joining him in that as well.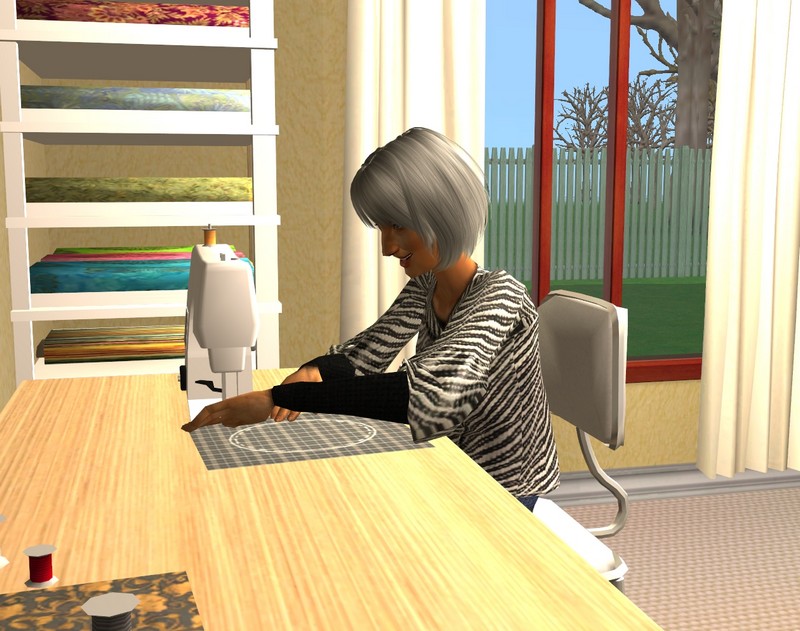 Football has never interested me and I'm definitely not going to be swimming in this weather, so I decided to try sewing instead. I never would have picked it up while I was working - I wouldn't have had enough time to practise - but I'm finding I really enjoy it now.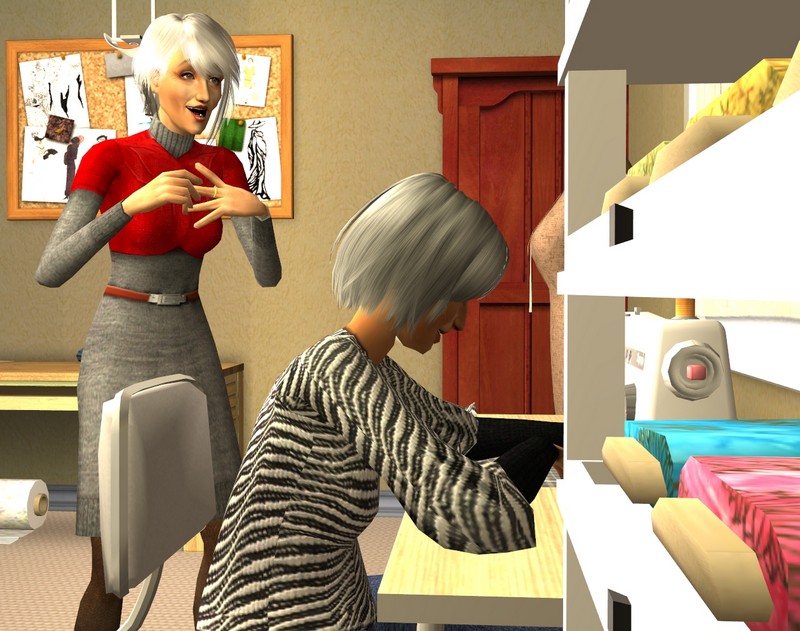 Naomi was thrilled that I was taking an interest in it, so now she's able to teach me something for once.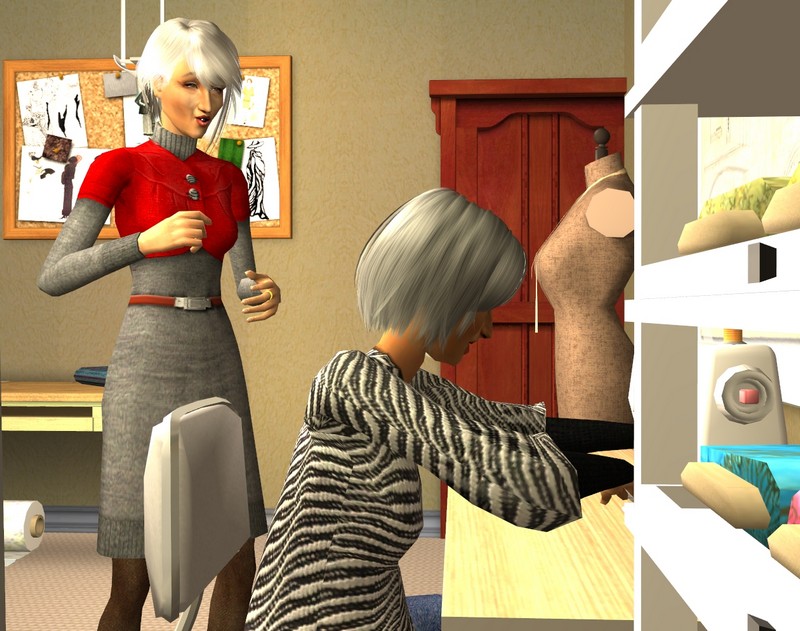 We've never really bonded over something like this before, so it's been a lot of fun for both of us.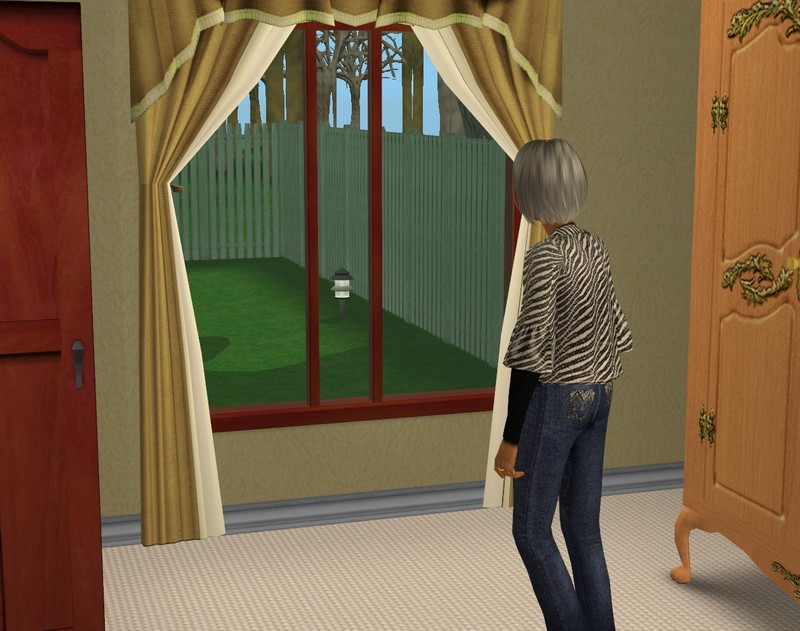 With a little help, I even managed to make a pair of curtains for our bedroom. They actually match the decor better than our old ones did.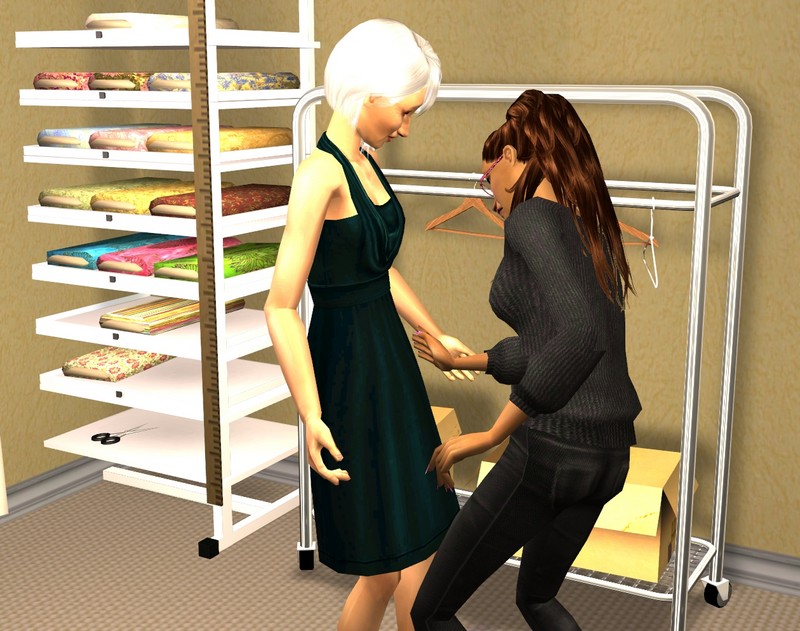 I'm not much interested in learning to sew clothes but both Naomi and Adrienne are designers - they're often making garments for each other.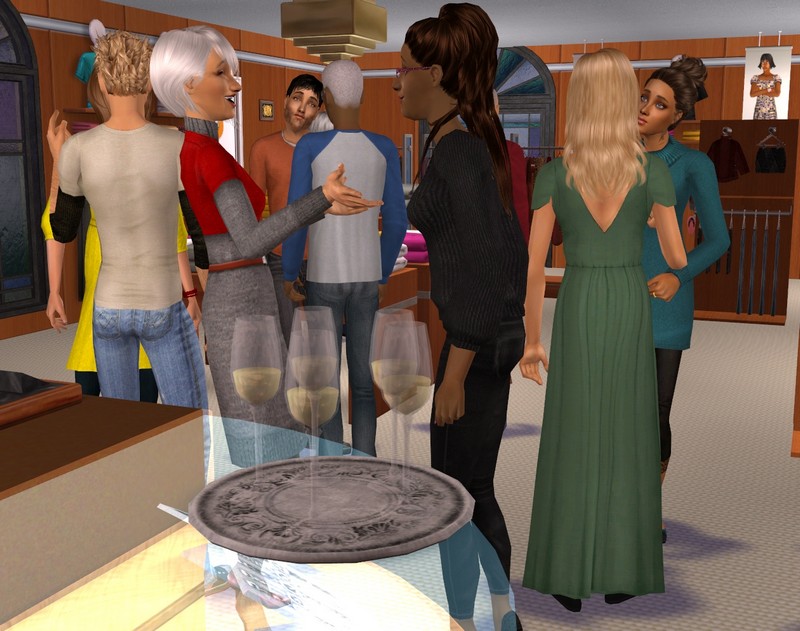 Adrienne just released her very first collection and after the official launch party with all the industry people, Naomi held a little after-party at Vestiti, just for family and friends.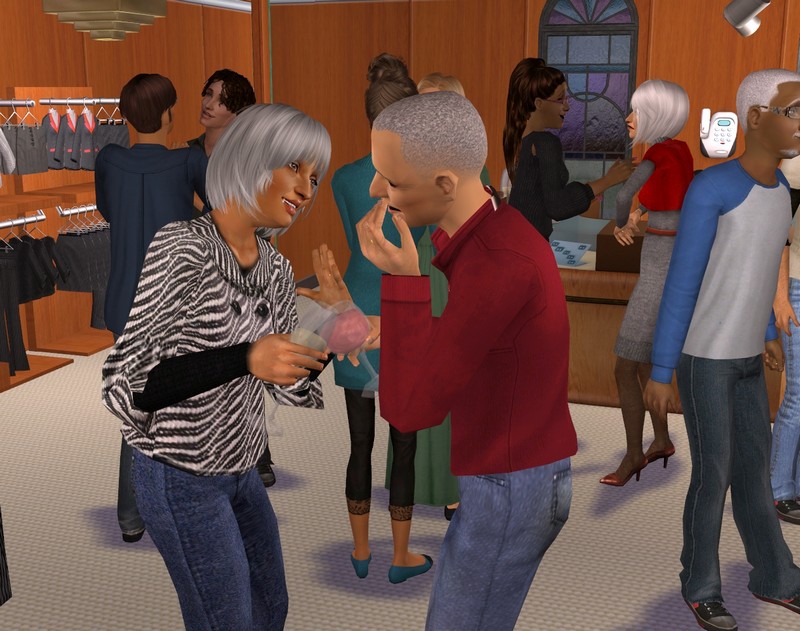 Augustin and I don't really go to many parties at our age but it was nice to have a drink or two and a night out.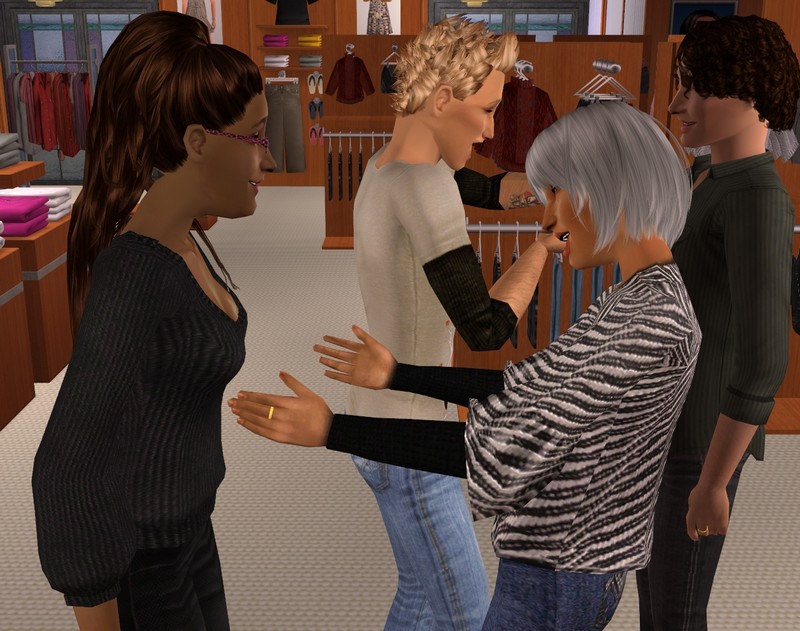 Really, I am just so proud of Adrienne. She's done so well for herself and she's very talented.
Adrienne is thrilled to finally have her collection out. She was desperate to have it in stores before her baby arrived and she's achieved that goal now.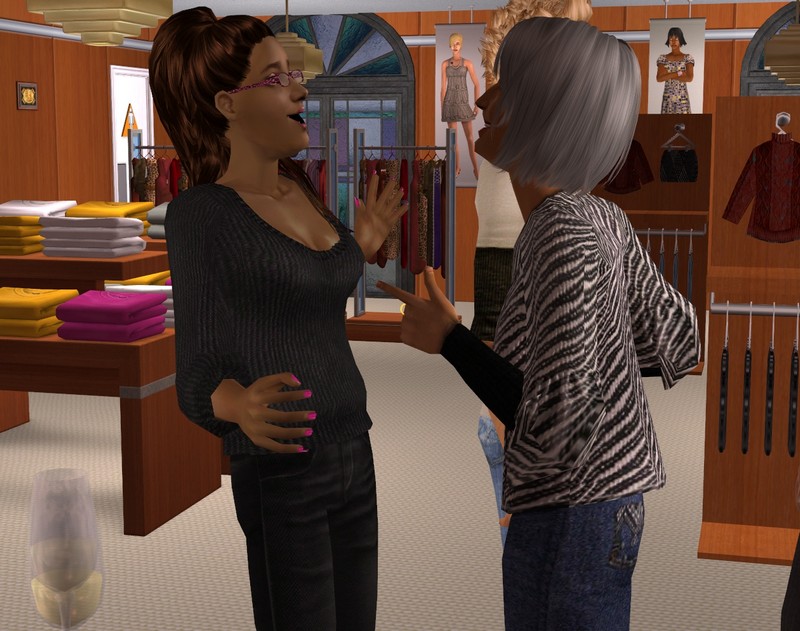 She and
Amar
don't have room for a baby in their current house, so they're going to start looking around for something bigger now.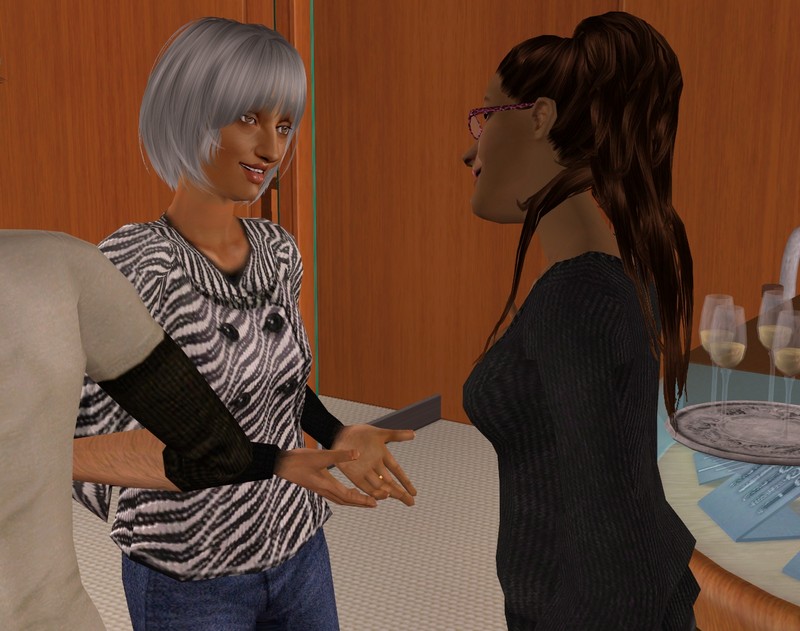 I was going to caution her not to get something bigger than they could afford - babies are expensive. But she already makes at least twice what I was making as a teacher at her age. If she does even half as well as her mother does, she won't ever need to worry about money.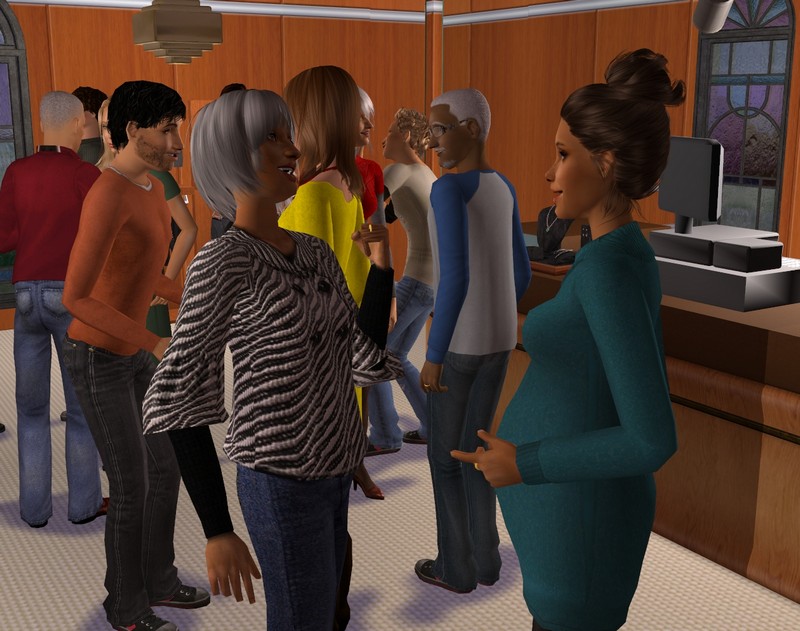 Adrienne's best friend Matilda, who I hadn't seen in person since she was in high school, made an appearance at the party. Matilda is due with her first child in August and is so excited. It's the first grandchild for her father too; the first grandchild is always so special!
That was such a long time ago for me and Augustin. We have three great-grandchildren now, with two more on the way. Maia gave birth to our latest just a month ago. His name is River and we haven't had the chance to meet him yet.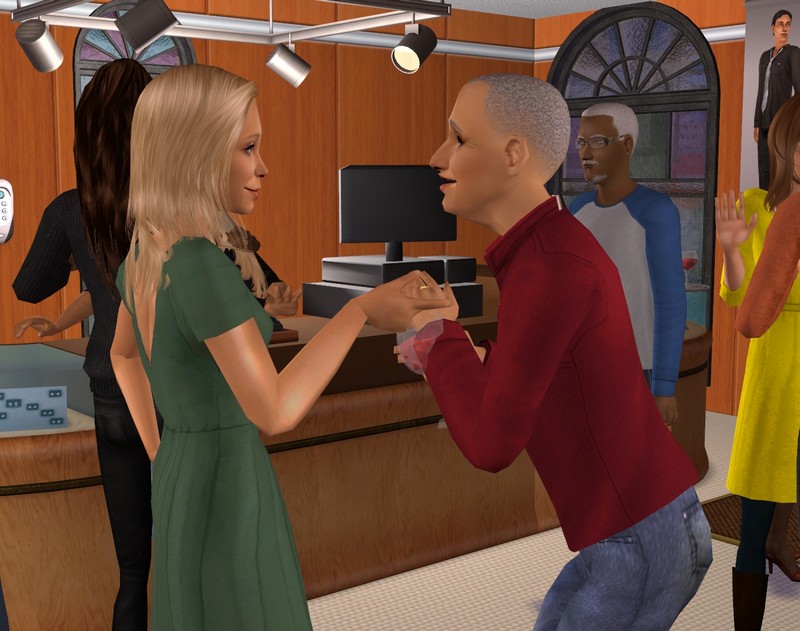 We made sure to make Ethan and Maia promise to bring him over as soon as they could, as well as his big sister Willow.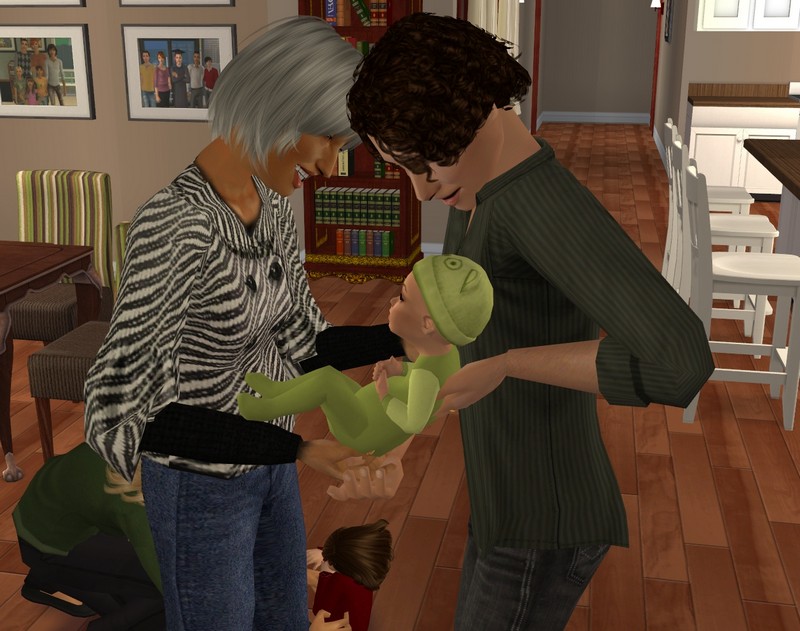 They were true to their word and brought the kids round that same weekend. I just love little babies River's age. Always so sweet.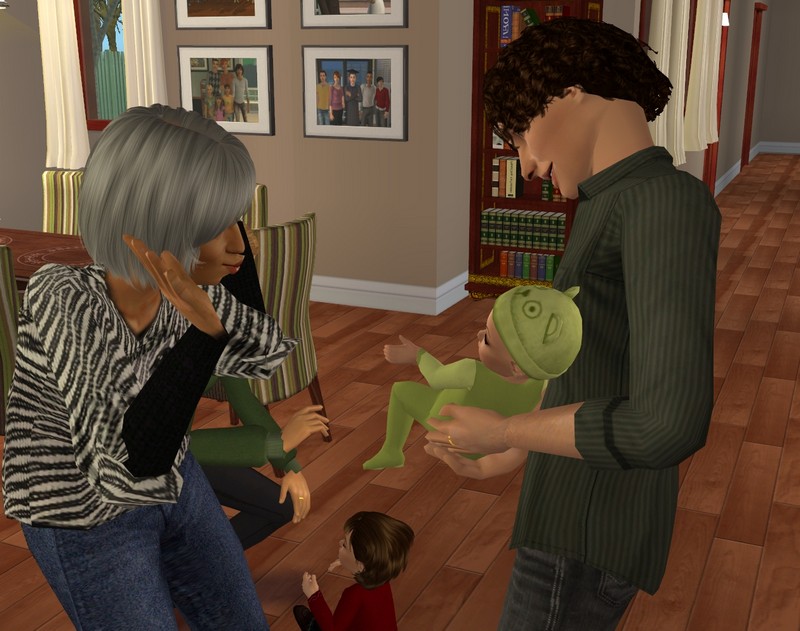 Well, not always sweet! I had twins, in college no less, so I know River probably isn't quite so fun for Ethan and Maia at the moment.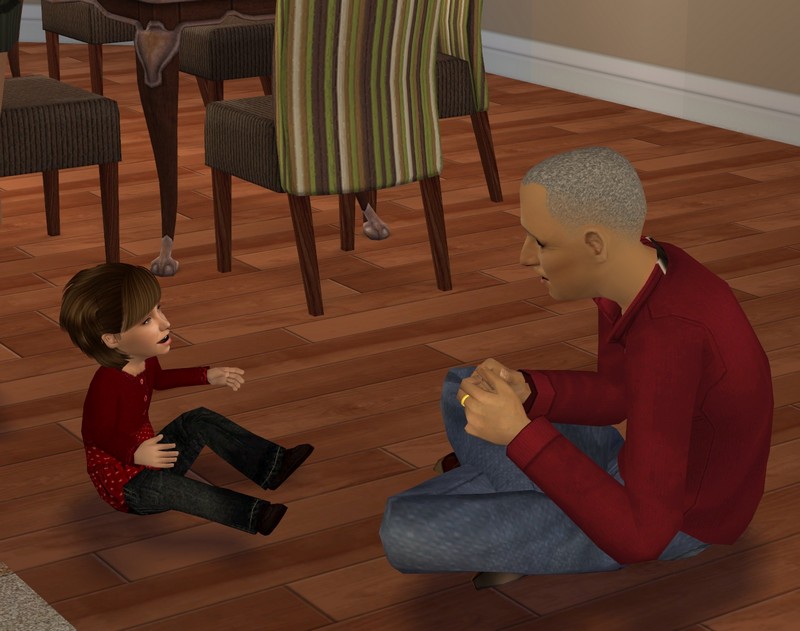 Willow doesn't seem too bothered by her new little brother. She was more interested in showing off the nursery rhyme Maia recently taught her and Augustin was happy to indulge her. They are both such gorgeous children.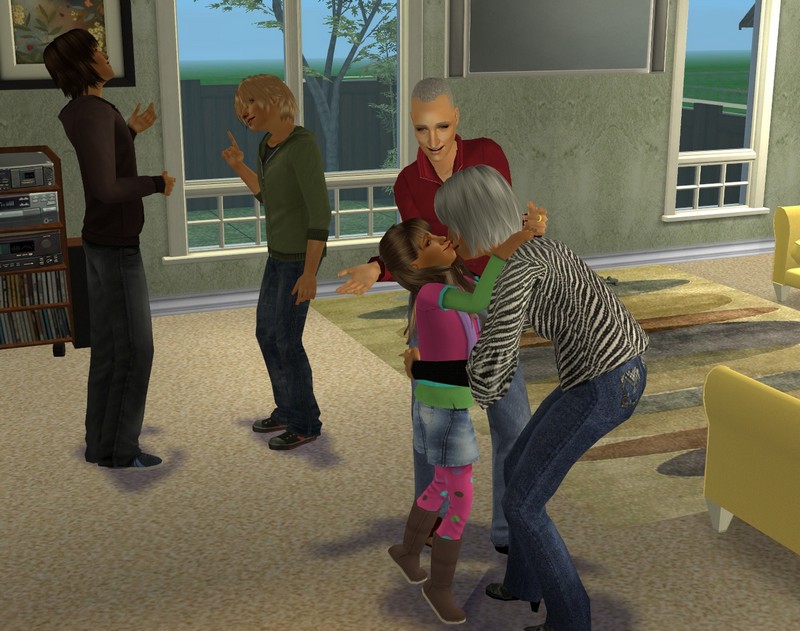 Augustin and I try to stay involved with all our grandchildren, even though it's harder with the ones who have families of their own now. We probably see Eliot and his children most often, seeing all of his kids are young and still at home.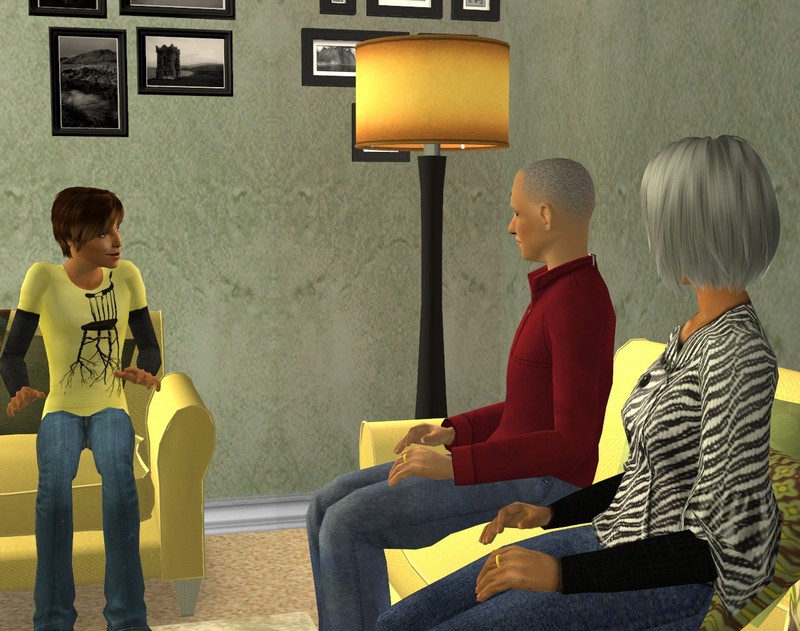 Matthew and Simon just started high school this year and Matthew was telling us all about how much he's enjoying it.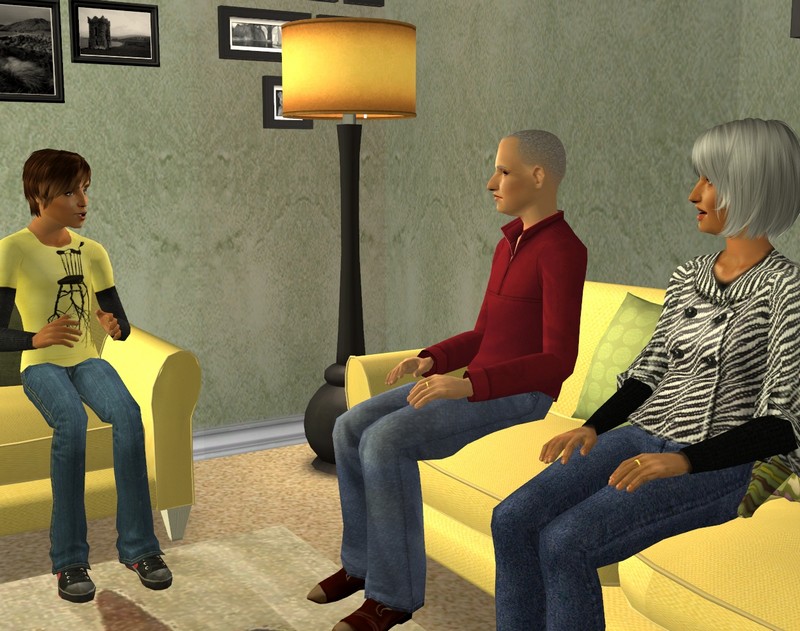 He already has ideas about becoming mayor one day, which is very ambitious of him.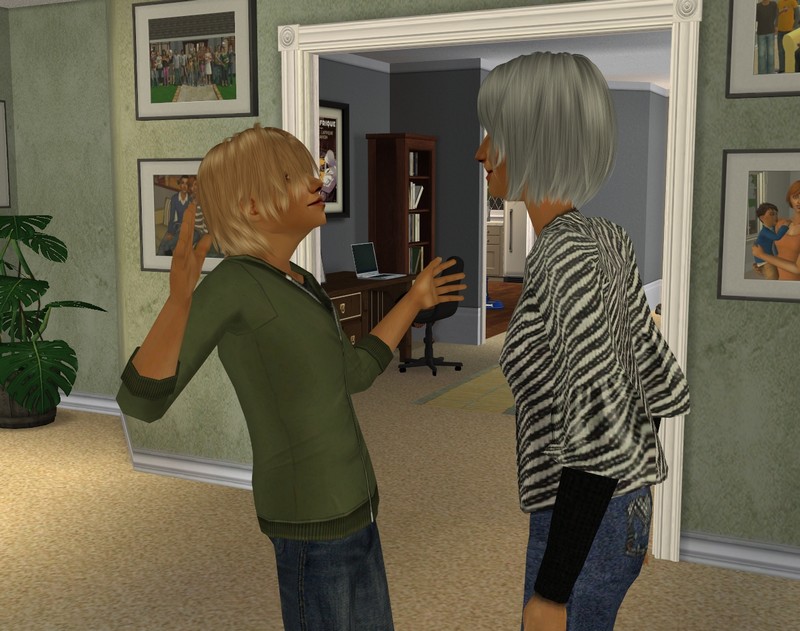 Simon couldn't be more different. He has zero interest in university and wants to focus on his music.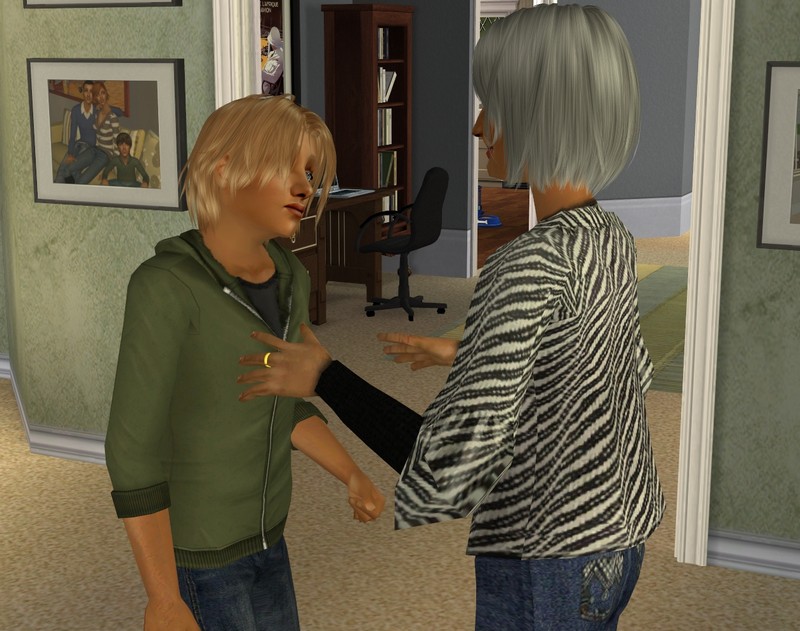 He is very talented but I wish he wouldn't focus on his music to the exclusion of all else. Education is so important.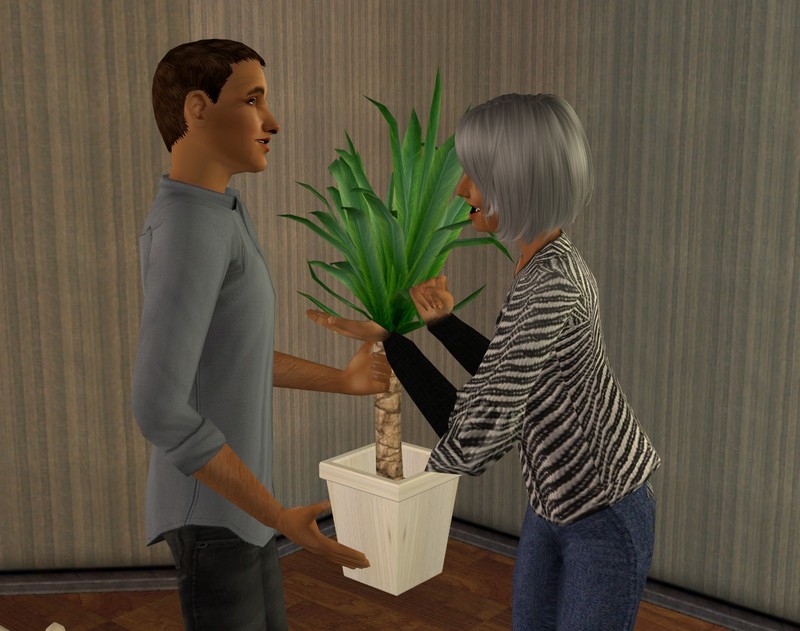 I expressed my concerns to Eliot but he isn't too worried about Simon. He thinks Simon is still very young and that there's plenty of time for him to change his mind.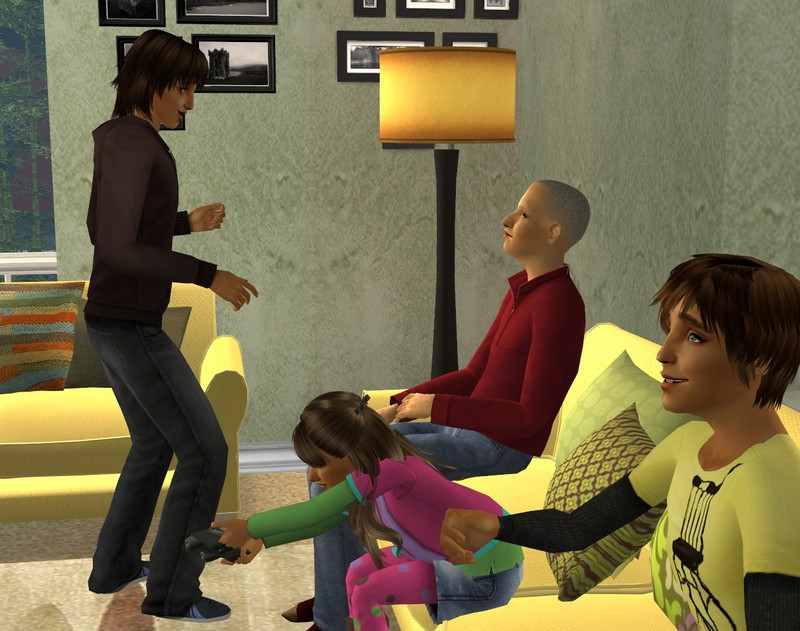 Tim is planning on medical school and that seemed to come out of nowhere just last year so I guess things can change quickly, with kids that age.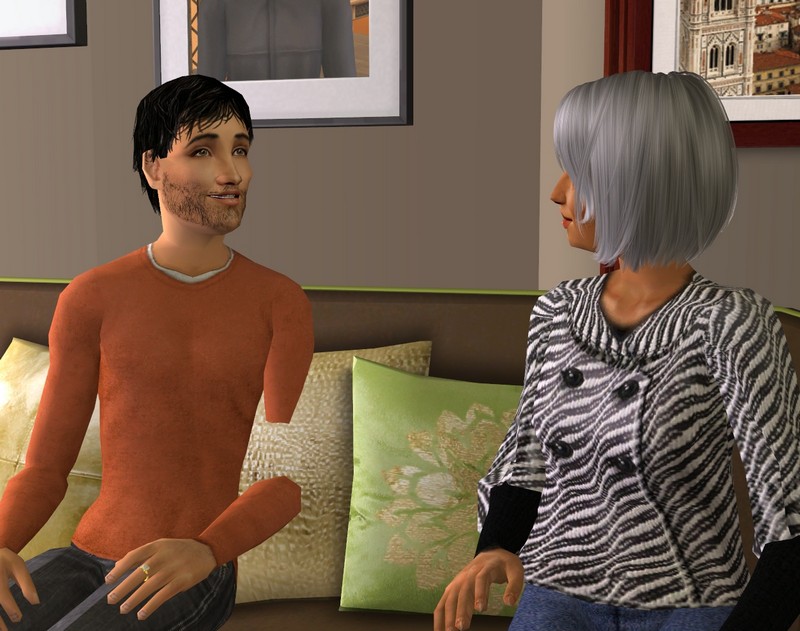 Malcolm has told me he's had a few talks with Tim, so he knows what he's in for if he does decide on med school. From the sounds of it, it's an awful lot of work.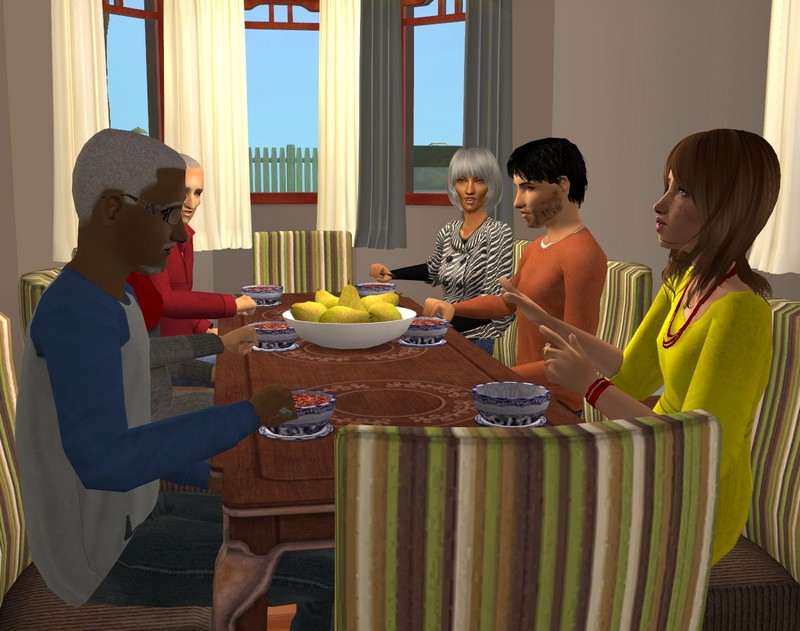 Malcolm and Hope are house hunting right now but Hope has been doing the majority of the legwork involved. Malcolm has been working some extra long hours lately and hasn't had the time.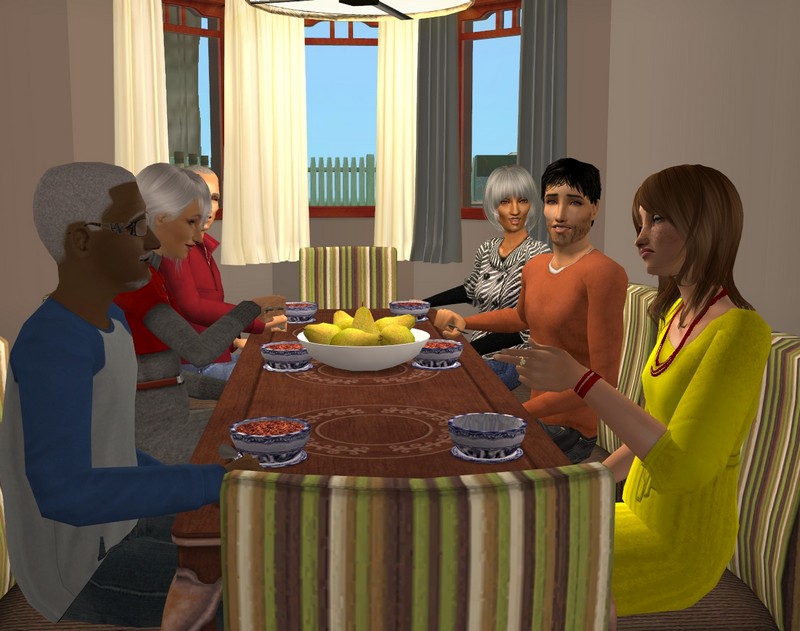 Hope doesn't seem to mind. She's very motivated to find a house and move in, because Malcolm has said that's when he wants to start planning a wedding.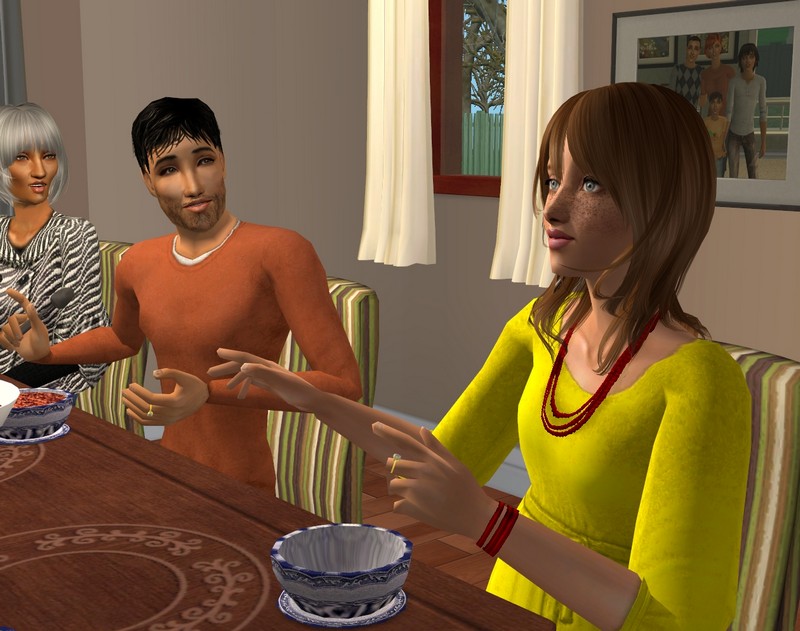 It sounds like Hope will be doing all the planning for that too, seeing she has such specific ideas. Given Malcolm's time constraints and the fact that he isn't too fussed, he will likely let her take the reins.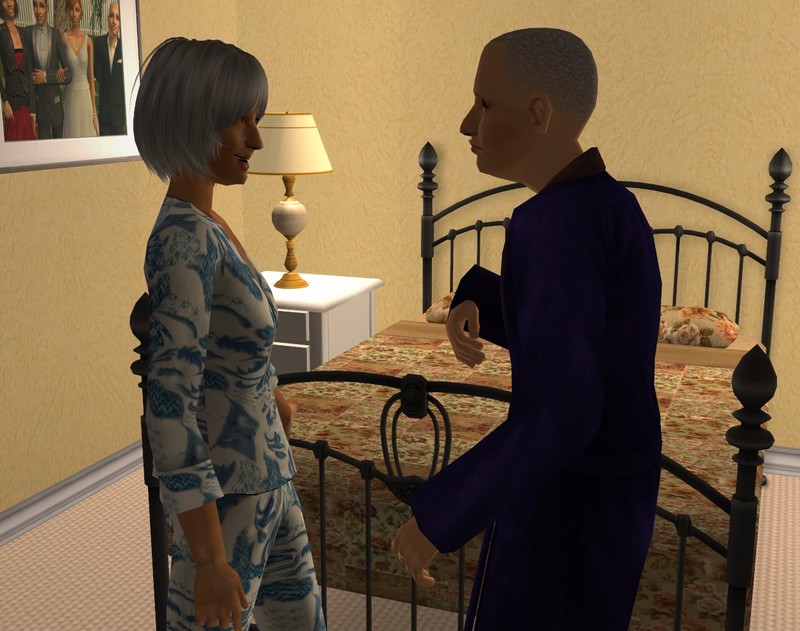 Augustin is quite anxious for Malcolm and Hope to just get married, already. He complains about the hold-up quite often. He's worried he'll be dead by the time the wedding takes place.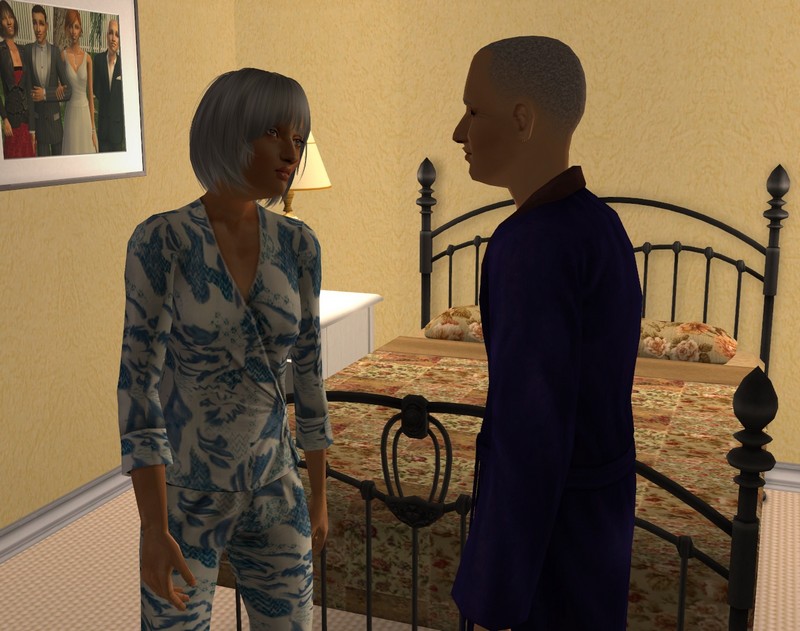 He says he's only joking but I still hate it when he talks like that.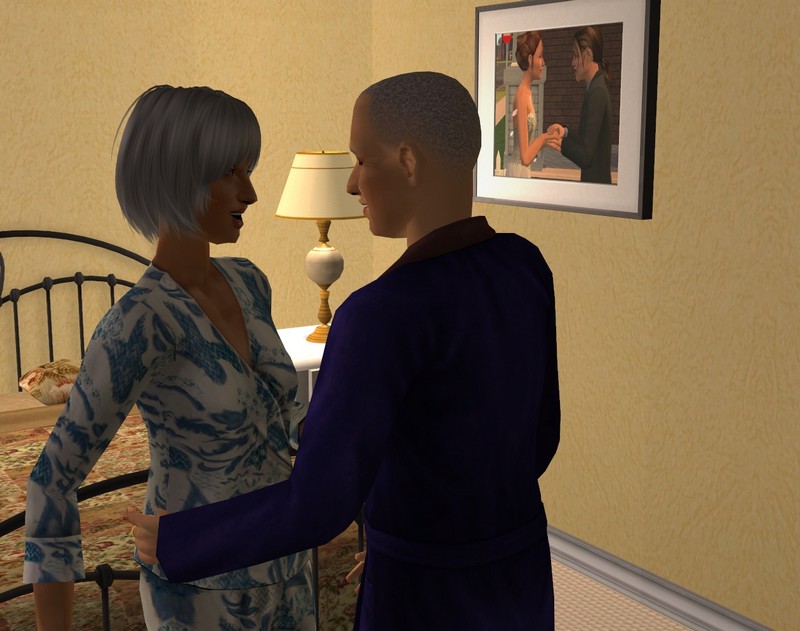 I know Augustin is very fit and healthy, so I try not to dwell on it too much and focus on the positive things instead. On top of Malcolm's wedding, we have a great-grandchild due at the beginning of next year and maybe another before then, if all goes well for Aaron and Calvin. There's so much for us to look forward to!
Notes:
Title is from You Can Count On Me by Ben Kweller.
Finally, I have this thing up! I had a free day where I could have played last week and ended up instead picking at various lots in the hood, as well as re-dressing some townies for a little project I've set for myself. I've assigned townies into some of the custom careers I have and have been making sure they all look appropriate for said careers. It's a very slow process but I have, at least, decided which career each townie will be going into.
It was pretty fun for me to focus on Hanna for a change. I'm not sure she's had a look-in since Adrienne and Malcolm were still living at home.
I had big plans for a launch party for Adrienne's line but it took me so long to get this update done already, so that had to happen "off-camera". I'm still keeping the idea in mind for another time, either for Adrienne or one of the other designers.
Augustin and Hanna are both really keen for Matthew and Simon to get some scholarships and go to college. I haven't even locked the wants and they just won't roll away. It does make sense that two former teachers would think higher education was so vital though, so I quite like that!