Round 33: April 2037 (Autumn)
Narrated by
Lia Nott
I'm sure I've been driving
Dr. Sitko
crazy with all my fretting but he has, as usual, been so helpful and reassuring.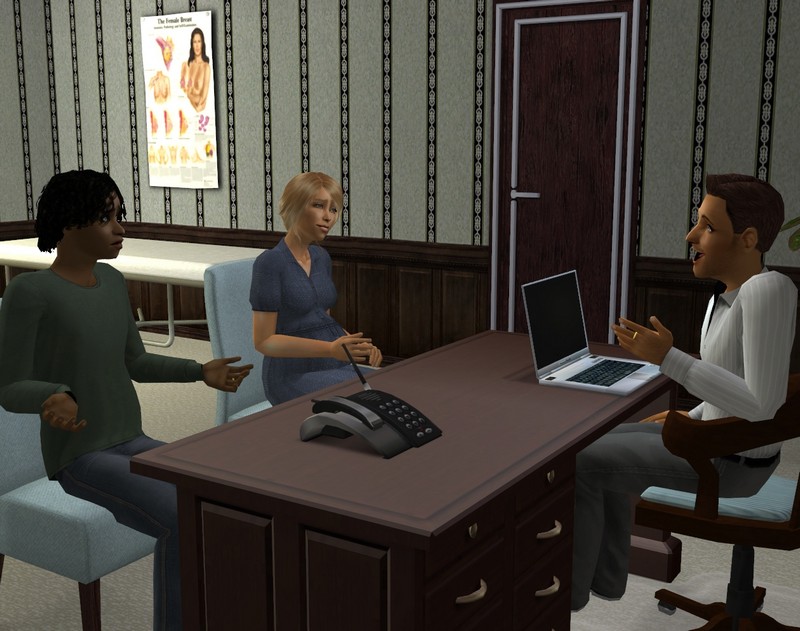 The idea of a fourth child at 40, completely unplanned and 10 years after our third child, has taken some getting used to for both me and
Gordon
.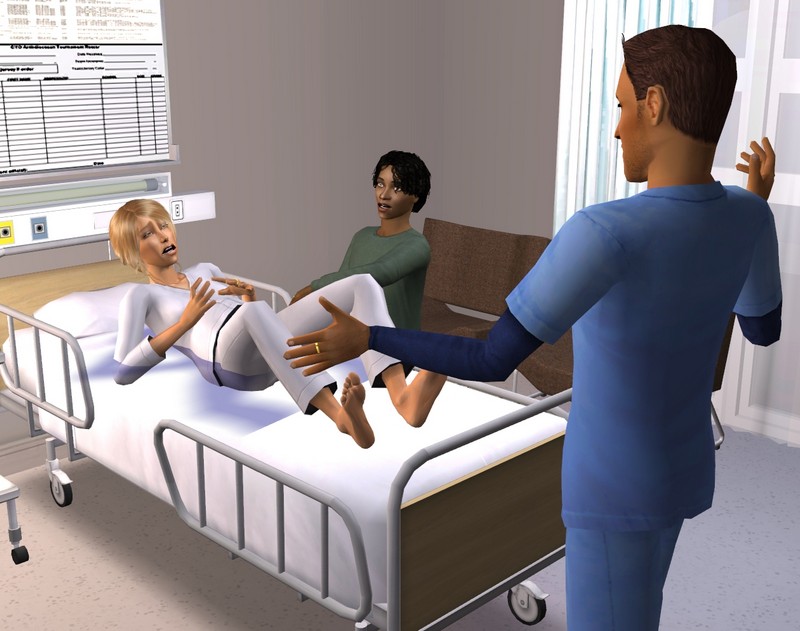 Fortunately, we didn't have anything to worry about, at least as far as labour went. It was just as free of complications as
Gabriel
's birth was, which was such a relief.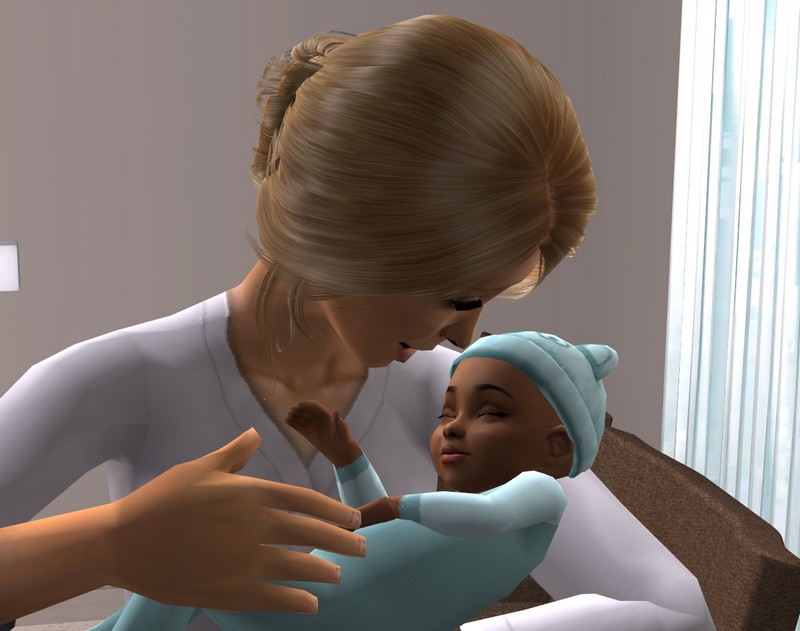 And now we have a little baby boy! Gordon and I weren't hoping for one sex or the other but Gabriel was secretly hoping for a brother.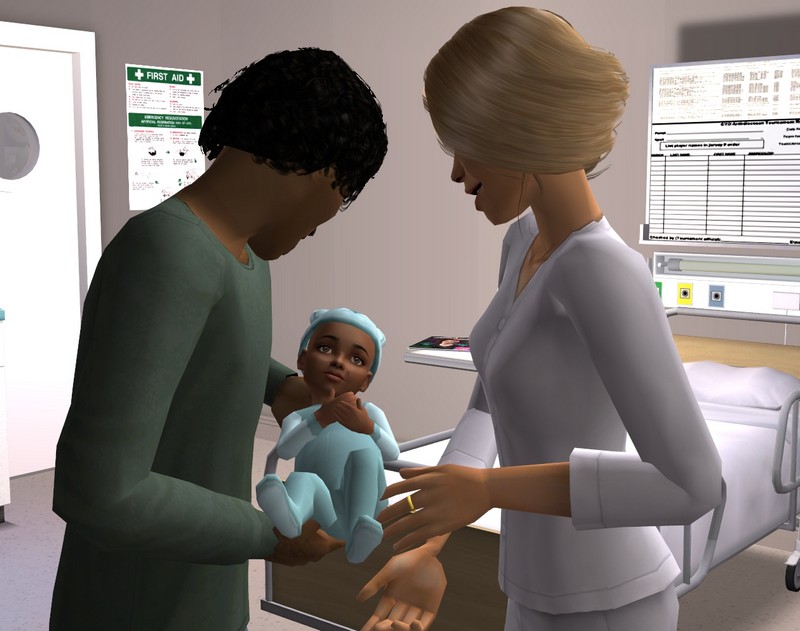 We've named him
Peter Lawrence Nott
and he is just perfect!
**********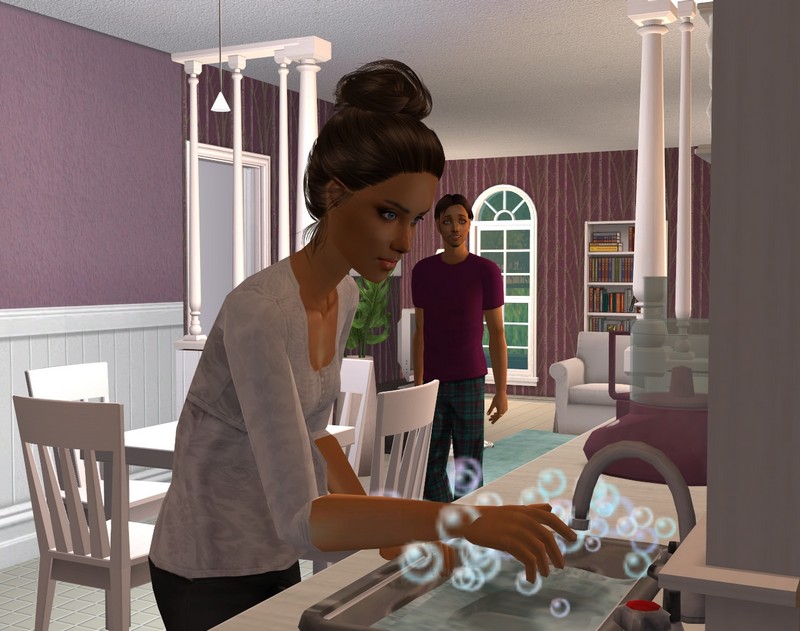 Matilda Jacobson
is now in her third trimester and husband
Miles
is used to seeing her up and ready for the day by the time he gets up for work at 6. She's big enough now that she's too uncomfortable to sleep for too long, so she's often up at the crack of dawn.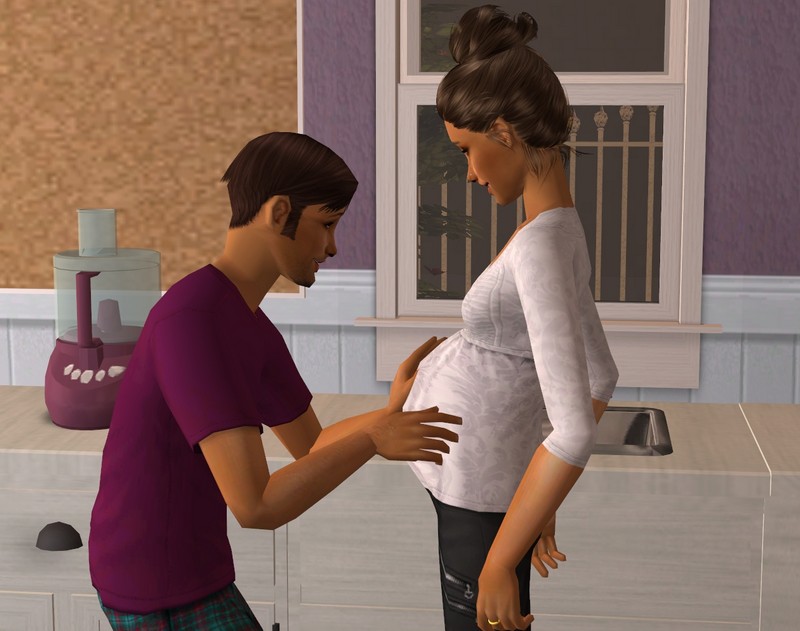 Other than that, all is going well. Miles and Matilda can't wait to meet their baby, due to arrive in August.
Notes:
I am, in case you were wondering, aware of the existence of Peter Gabriel. ;) I picked out Peter almost as soon as Lia got pregnant, just because it seemed like a name she'd like. Then I remembered he'd have a brother named Gabriel and considered not using it. I decided it wasn't that big a deal, seeing I don't have particularly strong feelings one way or the other about Peter Gabriel, so I used it anyway. They're just Sims, after all!

Peter has black hair (surprise, surprise!) and brown eyes. I'm very curious whether he'll inherit any of Lia's features.

This was all done before I decided on specialisations for my doctors; I'm still planning on making Cara the OB-GYN.