In game, Lia has already had her baby, so while I was on her lot, I thought I'd take some pictures and do another lot tour. :)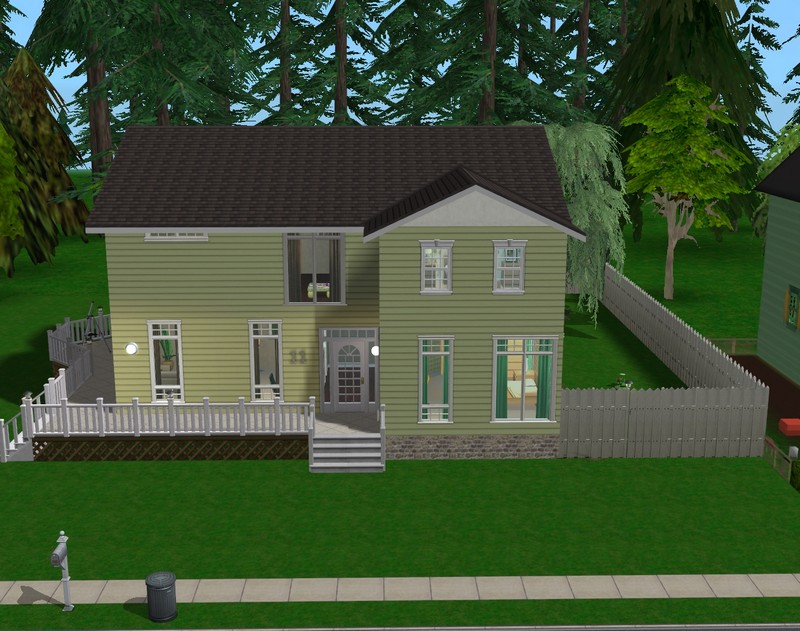 The Nott family live at 11 Suffolk Avenue, just a couple of blocks away from the commercial district in the centre of town.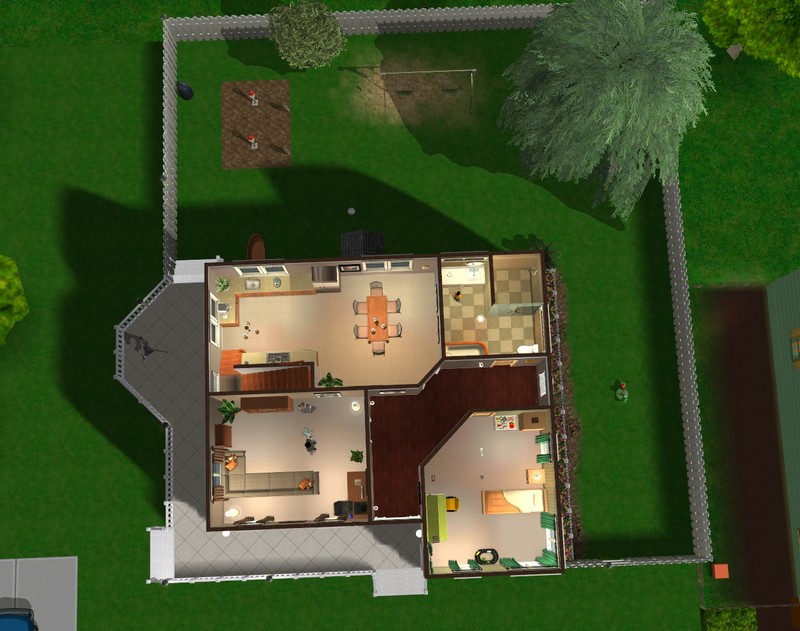 I didn't build this lot, which is why the layout is so good, lol! This is the first floor...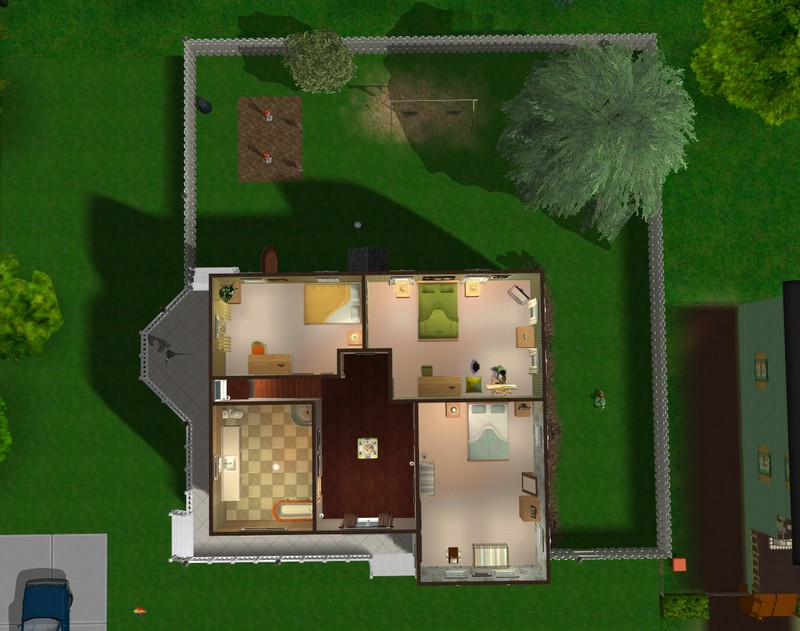 ...and this is the second.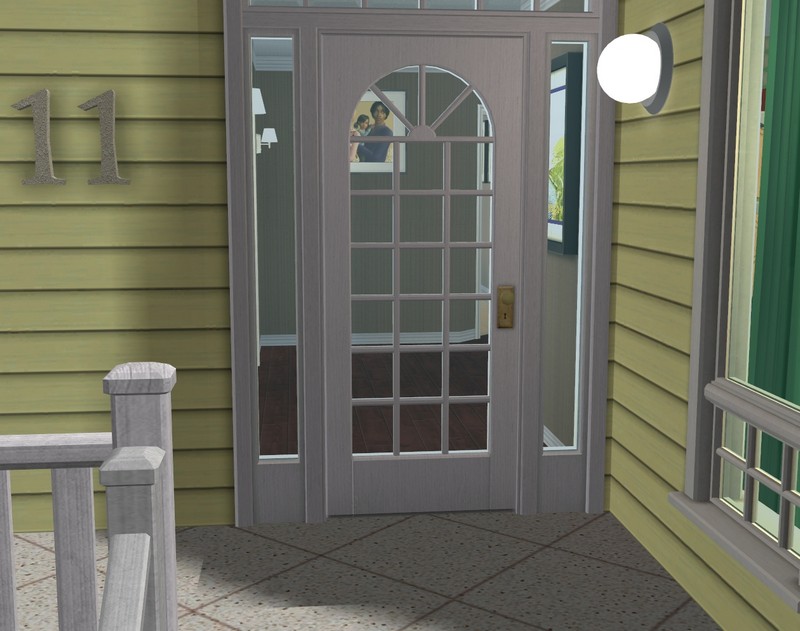 The front door, giving you a peek into the most I'm going to show you of the hallway - there's really not much there except a few family photos.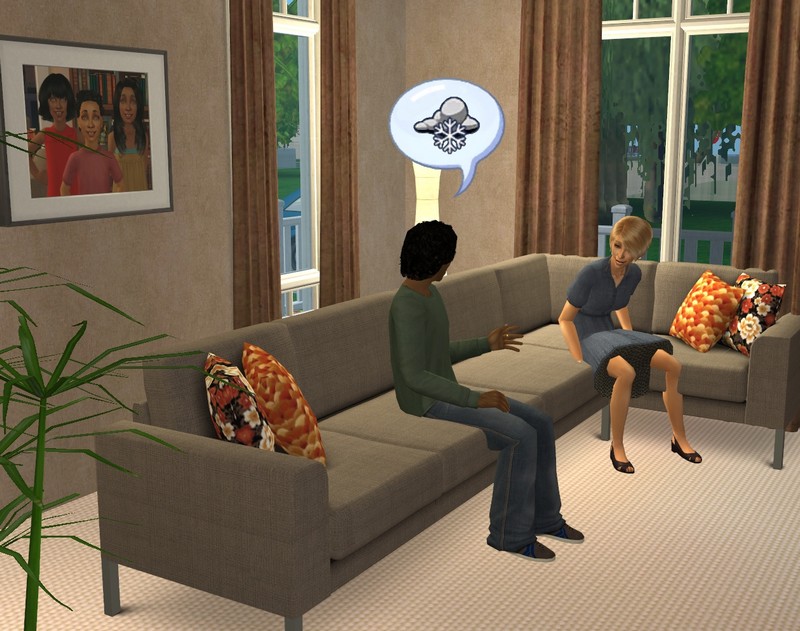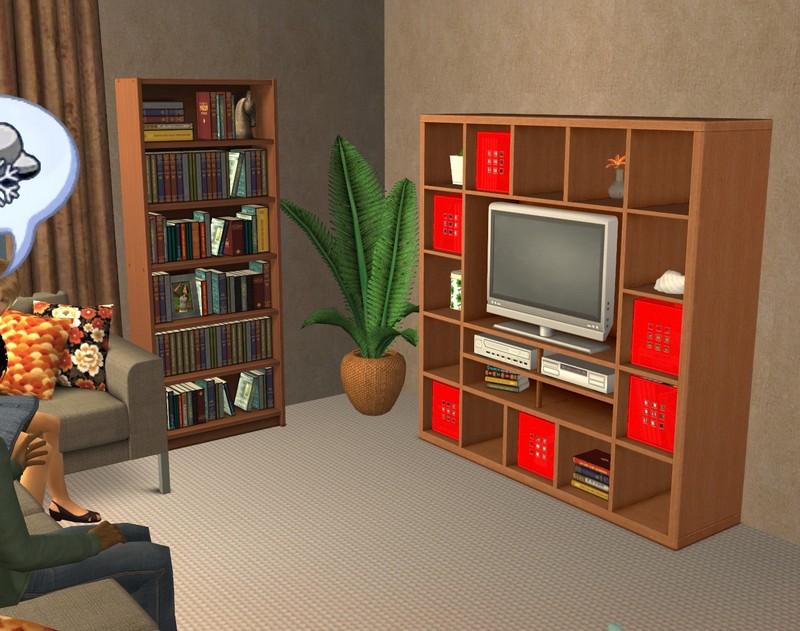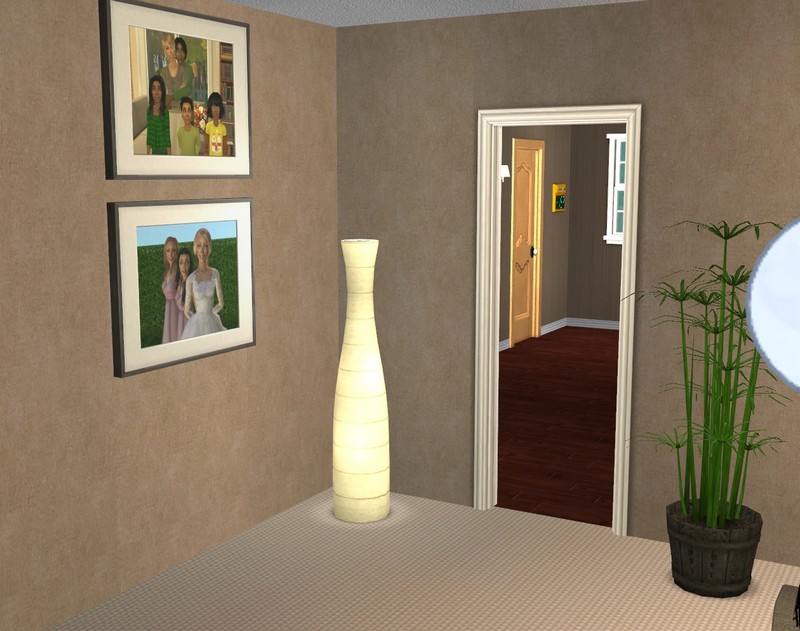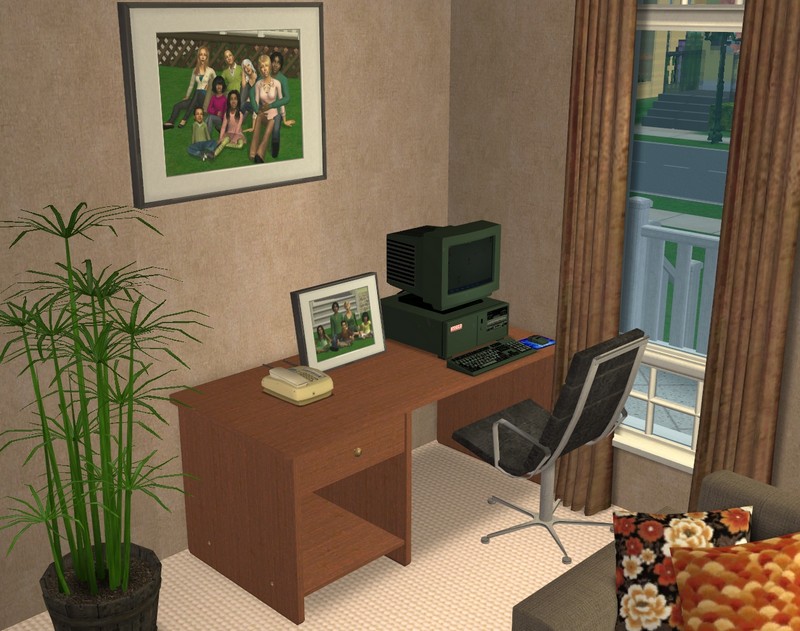 The living room, which seems like it's going to be quite squishy for a family of six! But Annabel and Georgina will likely be off to college before Baby #4 is making much use of the sofa.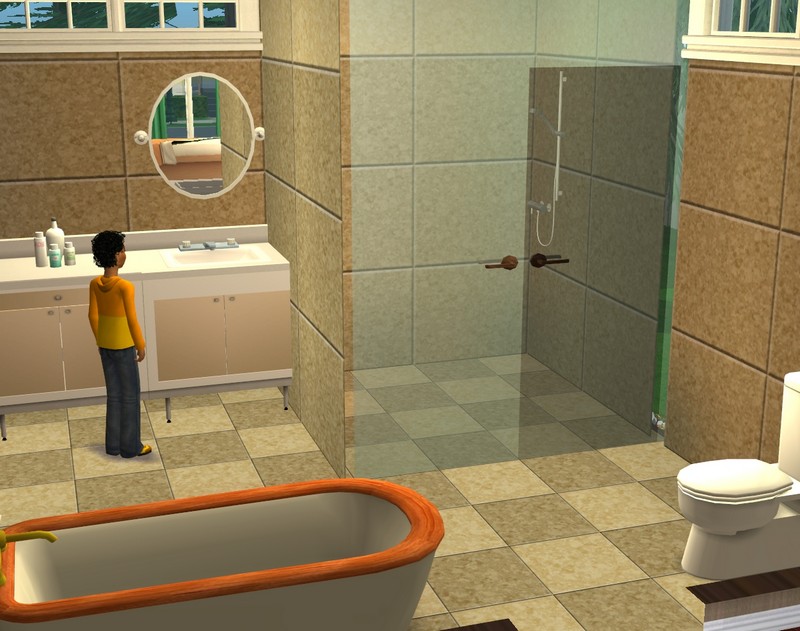 The bathroom. Yawn, let's move on.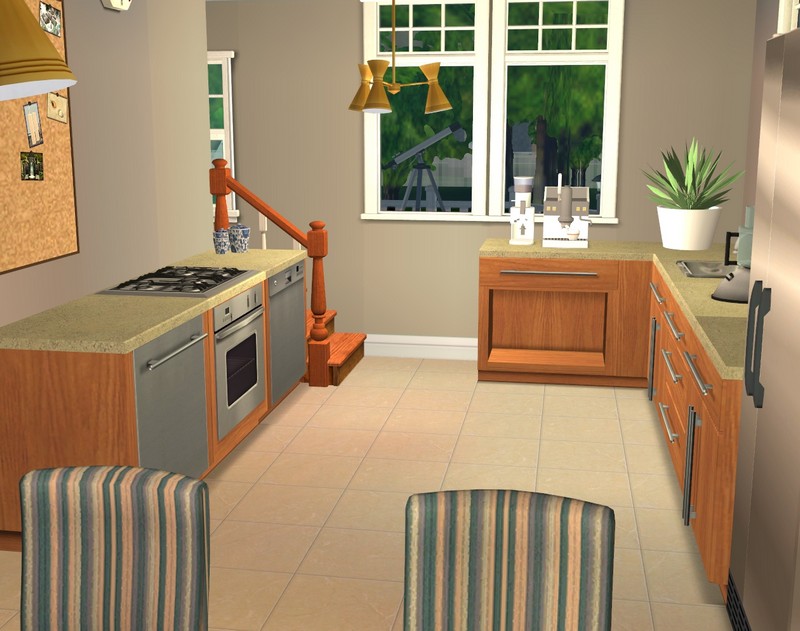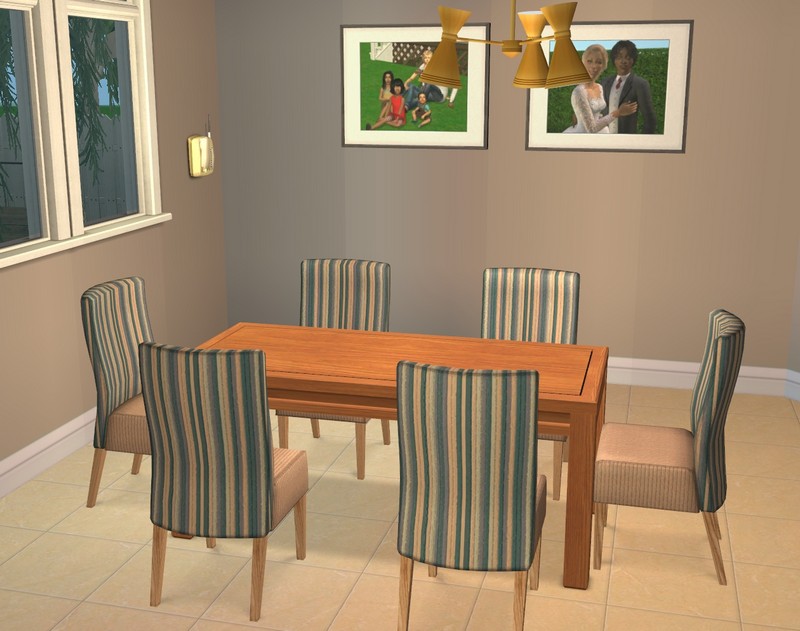 The kitchen/dining area, with stairs leading up to the second floor.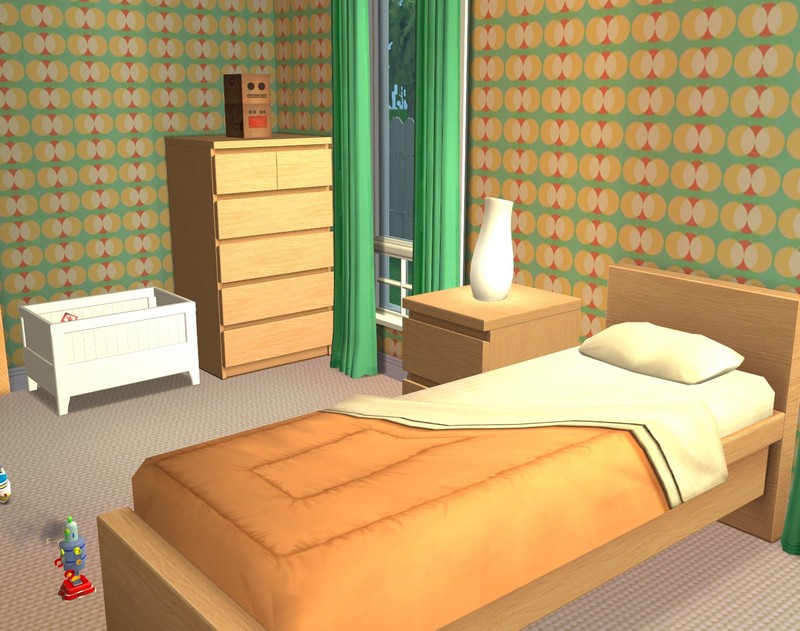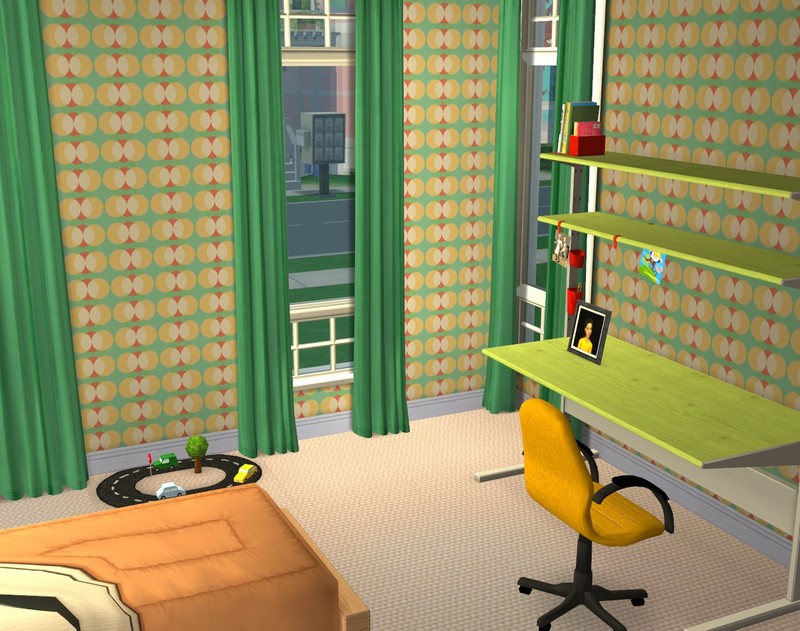 But we'll go upstairs a little later and instead visit Gabriel's room first. I think his favourite colour is yellow but his room ended up mostly green anyway.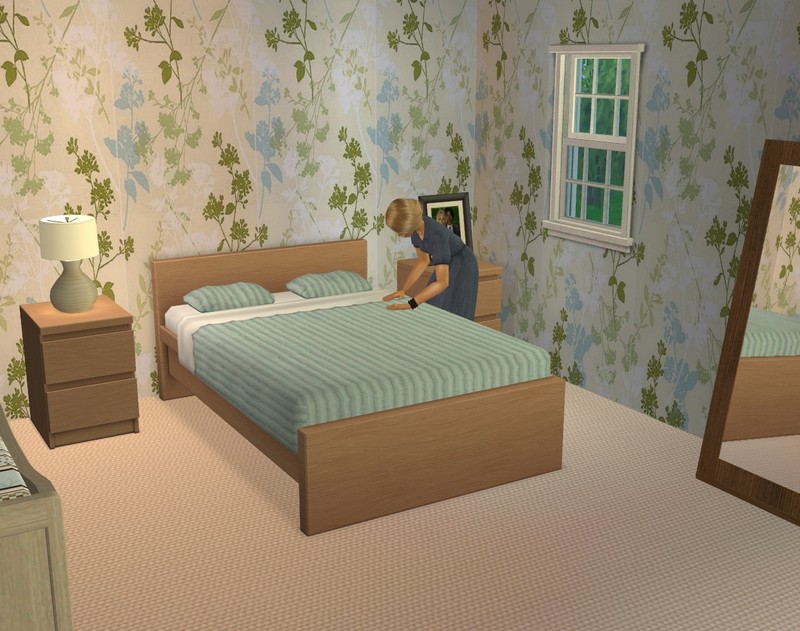 Lia and Gordon's room.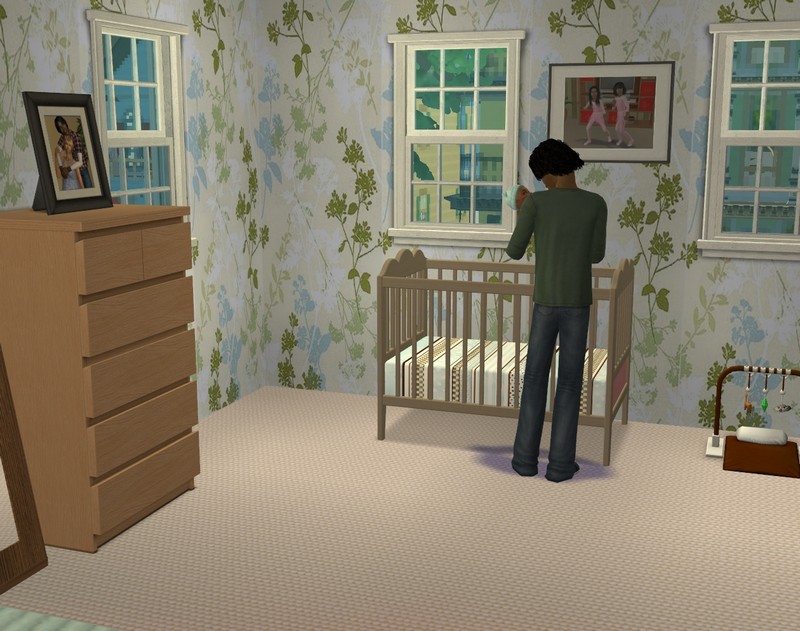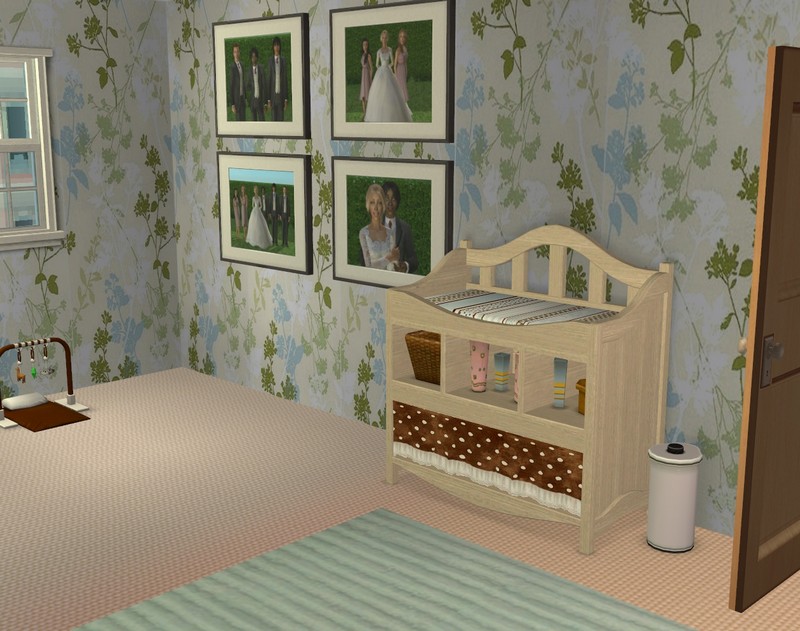 Seeing the house has only four bedrooms, Baby #4 will be bunking in with Mum and Dad for a while. ;)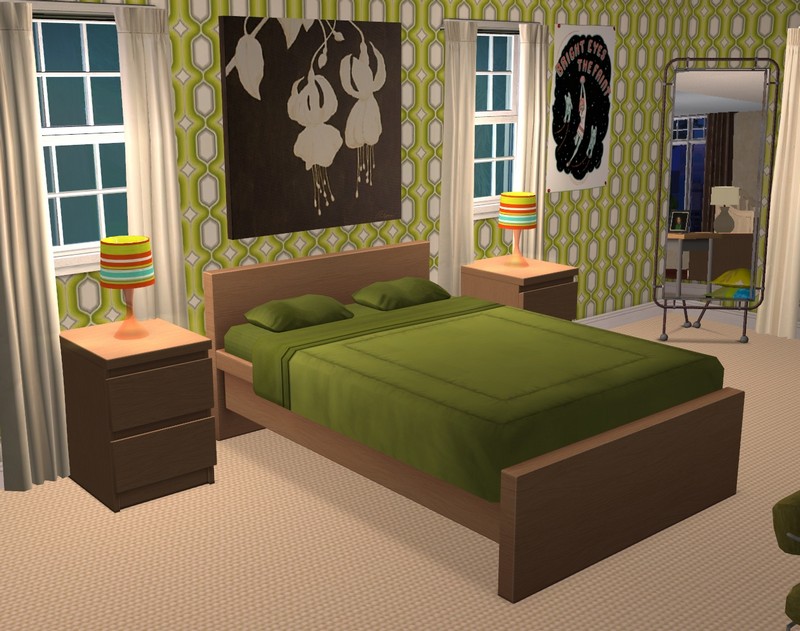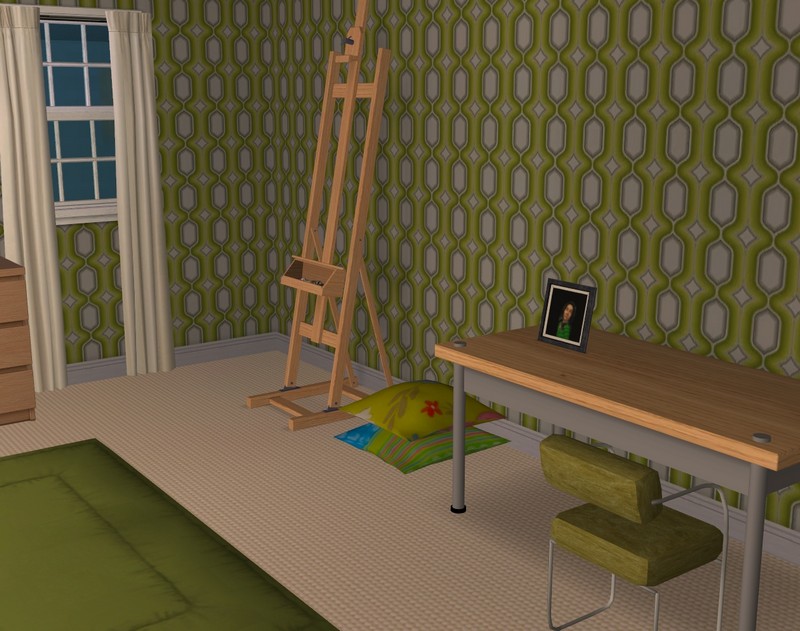 Georgina's very green bedroom...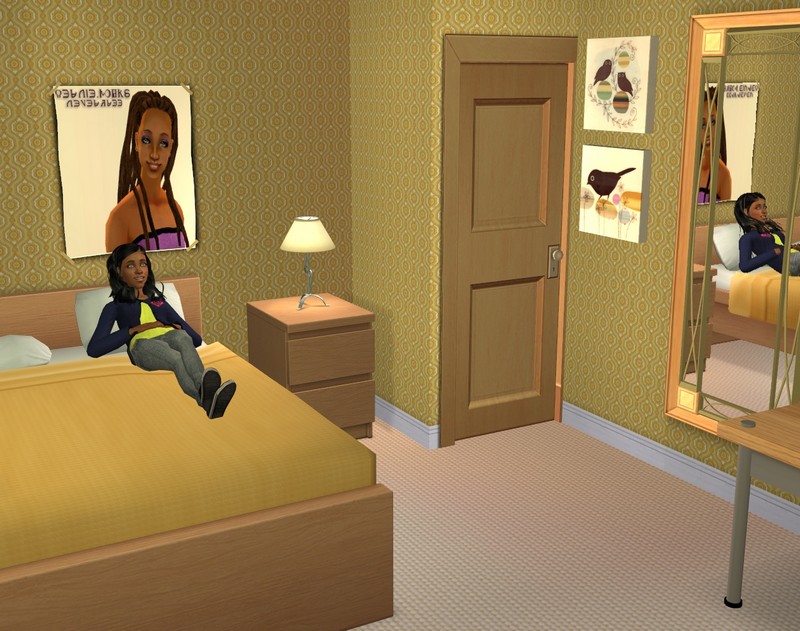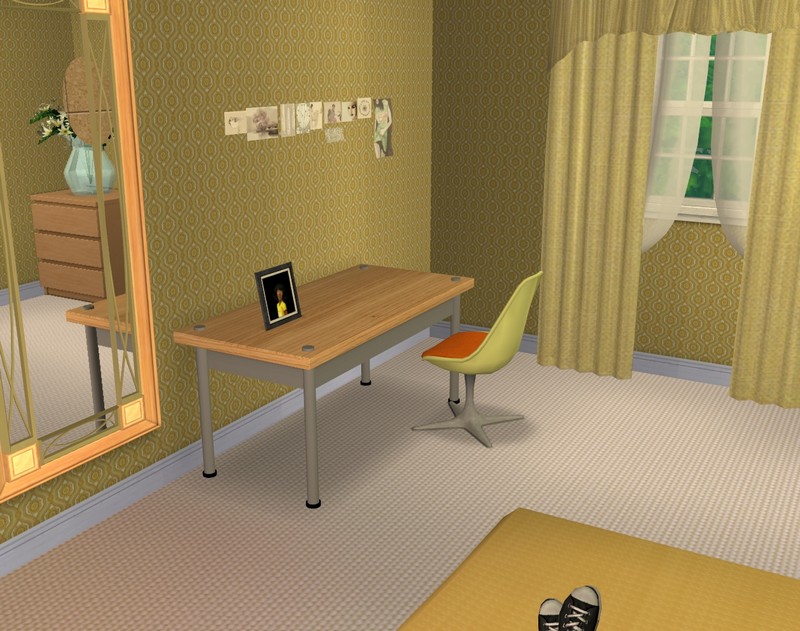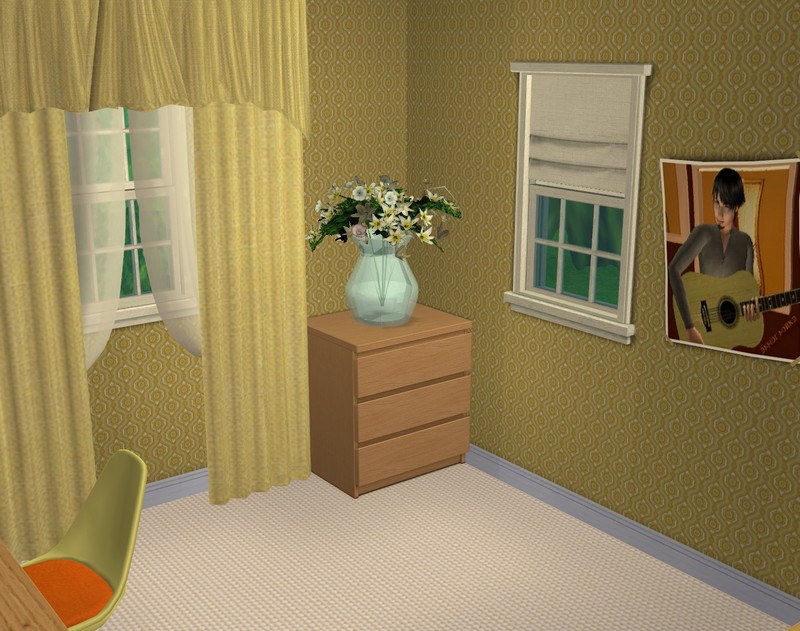 ...and twin sister Annabel's very yellow bedroom.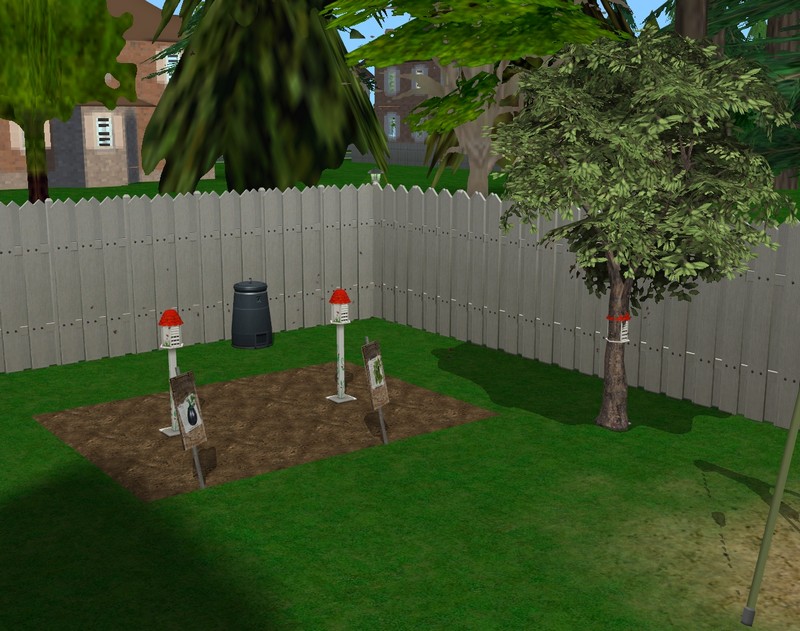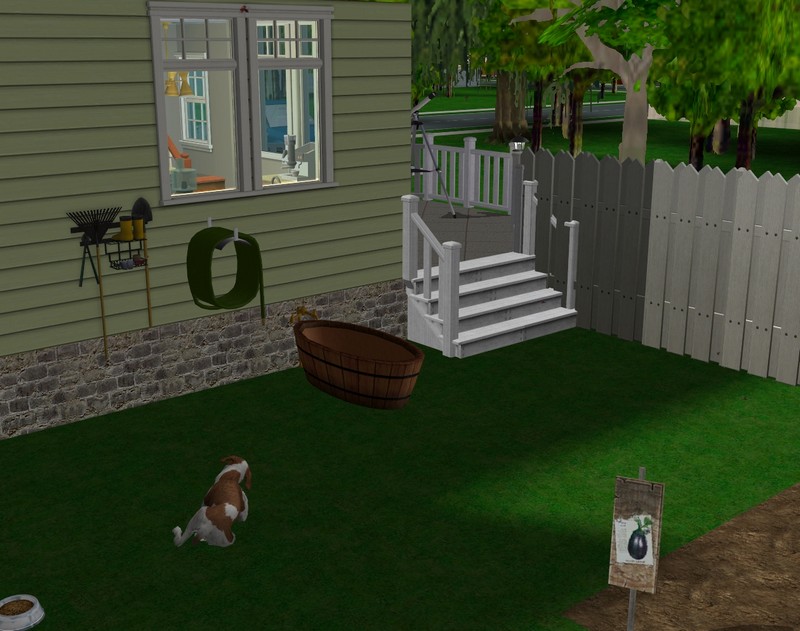 Until today, the backyard was almost completely empty but I took the opportunity to add a little vegetable patch for Gordon, Annabel and Gabriel (the resident Nature Sims) to tend.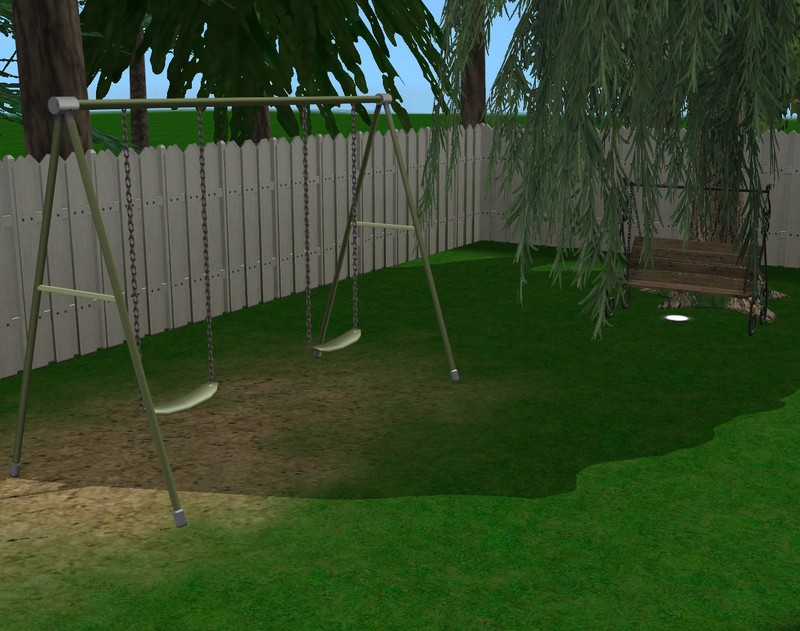 A swing set and a nice, quiet area to sit in the shade.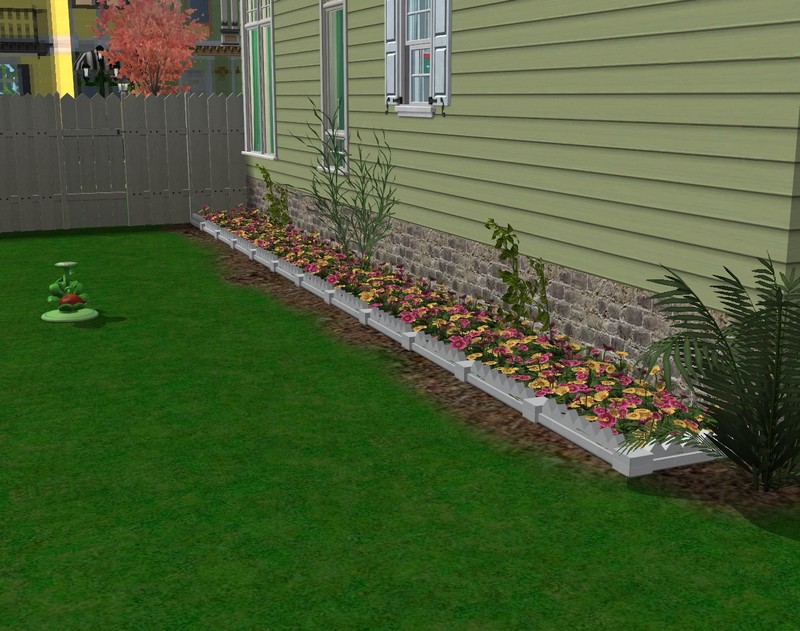 And a little flower patch in the side yard.