Round 33: May 2037 (Autumn)
Narrated by
Ethan Novak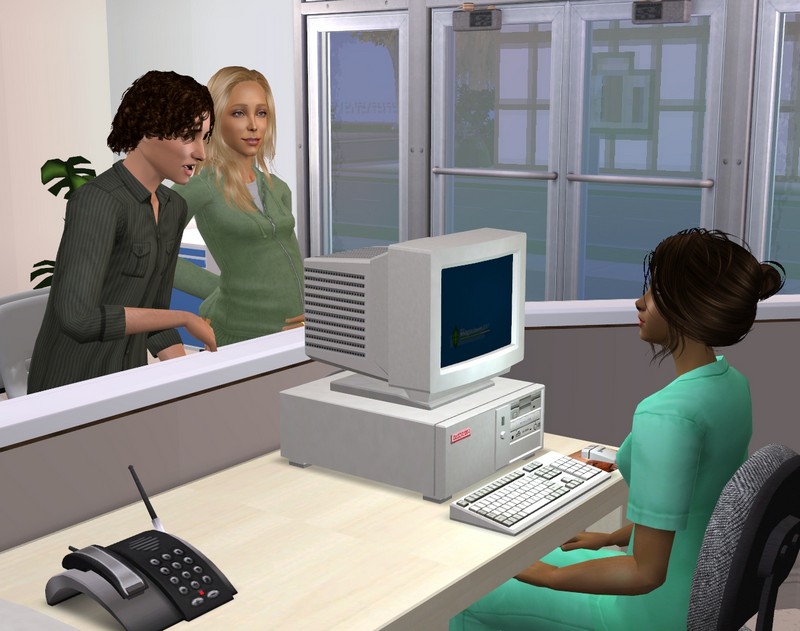 Maia
is always much more composed than I am when we get to the hospital. I was quite frantic trying to get her checked in quickly and Maia just didn't seem worried at all.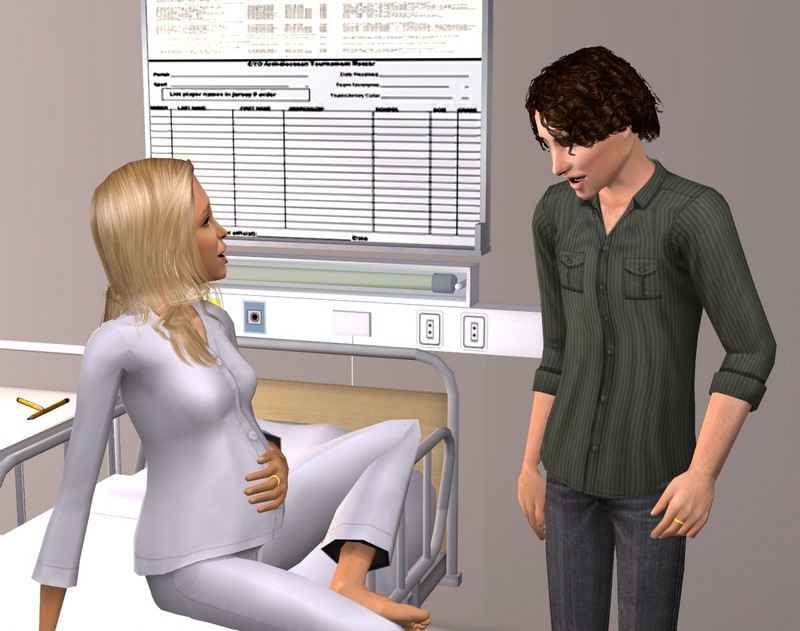 Maia told me I wasn't too helpful when she had
Willow
so I'd made up my mind to try to stay calmer this time.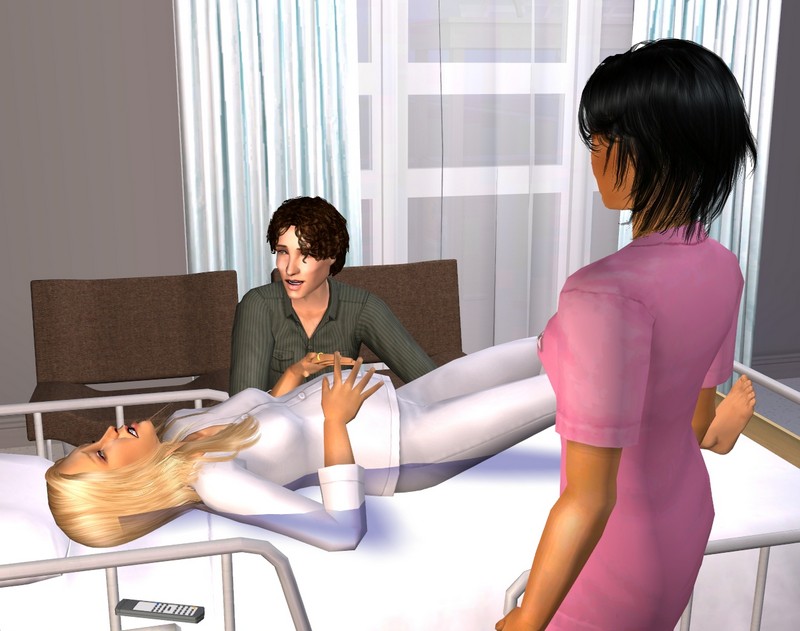 I think I did better than I did with Willow but I was still glad I wasn't running the whole show.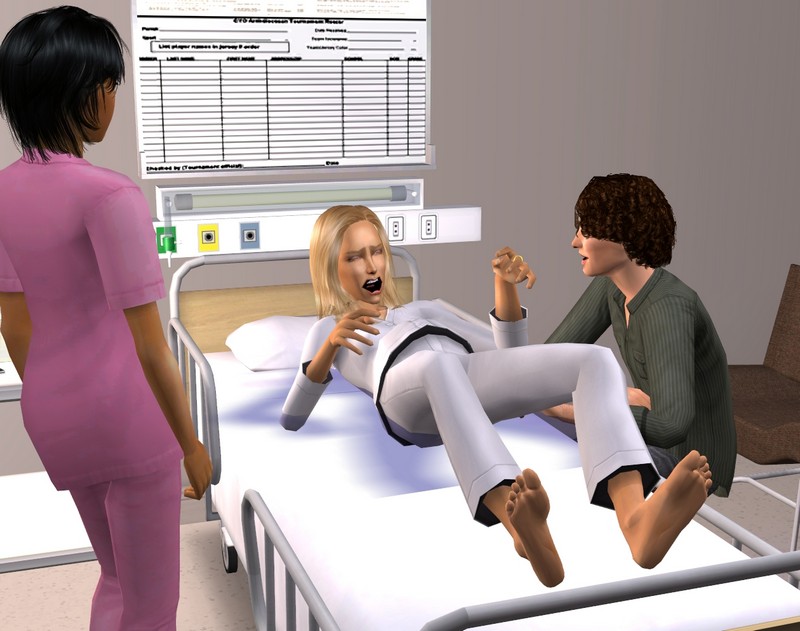 Dr Moretti
is great and I was happy to just do whatever she told me to do.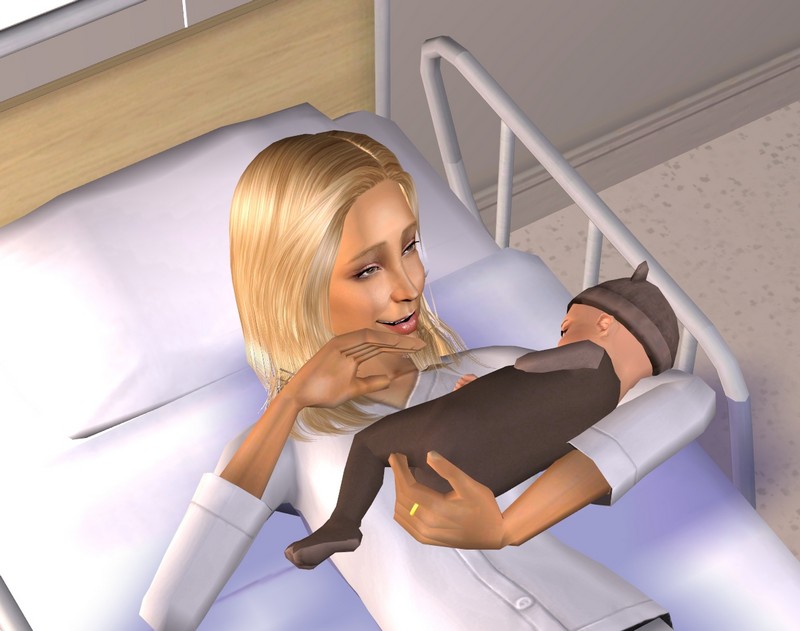 The birth went very smoothly and Willow now has a little brother, who we've named
River Graham
.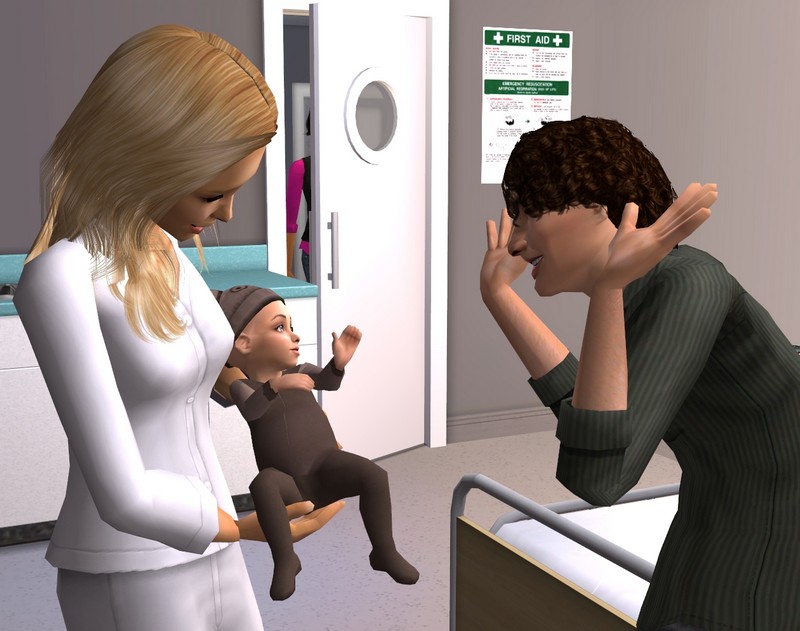 River has brown hair, just like me and his sister, but pale grey eyes which come from my mother.
Notes:
I had to take pictures of Cara only from the back because despite my best efforts with facial overlays, she would not stop grinning like a loon!

And one disadvantage of using the labour animations is that you can't really wait for the Sims to fall into their overlay expression, like you normally can. Otherwise, you end up missing the entire birth and you'd have to leave the lot without saving and start over. I guess I could freeze the labour with Freezer Clock but I don't know if that's a good idea. Anyone tried it?

River has brown hair, which is a bit lame of him, seeing Maia and Ethan have the chance of giving me both blonde and redheaded babies. I'll forgive him if he's as adorable as Willow is. ;)